PREMIER LEAGUE MATCH DAY 16 PREVIEW
The World Cup is right around the corner and the last week of Premier League games is upon us. Premier League Match Day 16 will be shown by pay-TV broadcasters Sky Sports and BT Sport in the UK with match highlights available free on BBC Sport with Match of the Day.
It will never seem normal that a Premier League season stopped for a World Cup, and it will be really interesting to see how it effects teams coming out the far side. Clubs like Arsenal and Newcastle who have been drastically over-performing so far are likely not too happy with the break, while under-performers like Liverpool, West Ham and Leicester are probably delighted by the break.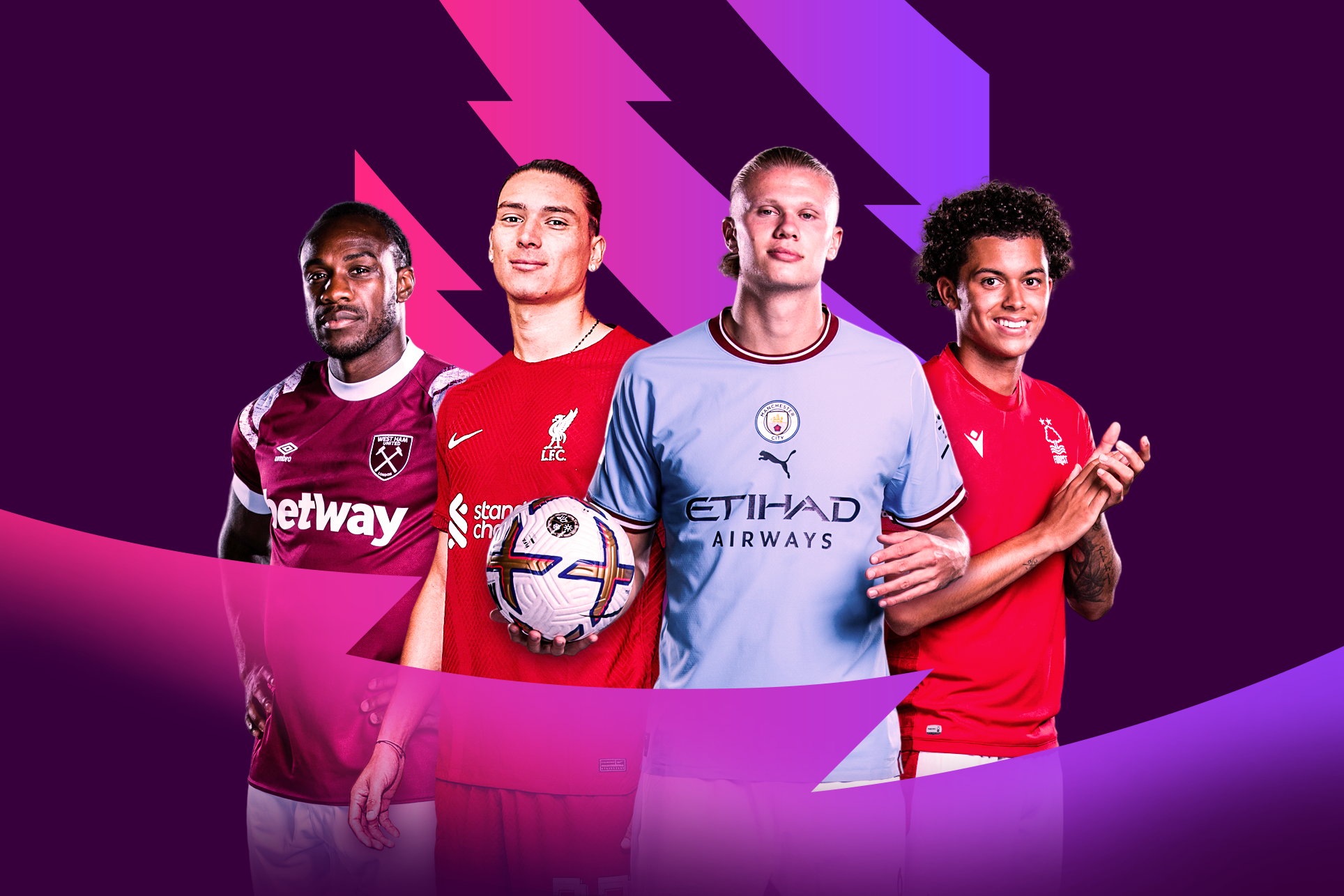 Our Premier League Match Day 16 preview is brought to you in partnership with EPL Index, and Dave Hendrick – host of the Two Footed Podcast, offering FREE podcasts to football fans.
With this being the final round of games, we're back to the usual three games in this weeks preview. Let's go.
Premier League Match Day 16 | West Ham vs Leicester City
Saturday 12 November | 1500 GMT | No UK Live TV Streaming

A meeting between two of the most disappointing sides in the Premier League this season, with both sets of fanbases grumbling about their managers and wondering if change is on the horizon.
West Ham have had a successful European campaign, topping their group and winning all six matches, but their domestic form has been poor. They have lost eight Premier League games, and been knocked out of the League Cup at home by Championship side Blackburn. When their owners splashed huge amounts of cash to significantly upgrade the squad in the summer, this isn't what they had in mind.
Injuries have played a part, with newboys Nayef Aguerd and Max Cornet missing significant time so far, but the drop in form of Jarod Bowen and David Moyes' refusal to move past Lukas Fabianski and Craig Dawson, neither of whom should be starting for a team with the ambitions of West Ham – especially when there are better options in the squad, have hurt them just as much. They could really use a win this weekend to at least go into the break on something of a high.
Leicester began the season in appalling fashion. They won only one of their first ten games, took only five points from those games and sat in the bottom three as recently as a week ago. Three wins in four Premier League games has signified a turn in fortune, and the likes of Harvey Barnes and Jamie Vardy seem to be finding form, while Wout Faes has begun to really impress in the centre of what is still a very iffy backline.
The two bright sparks in this Leicester team this season have been James Maddison and Youri Tielemans. Those two are the only Leicester players who can make a real case that they have played consistently well this season and given their all for the team. There is irony in that, given both asked to leave in the summer and likely won't be at Leicester next season. Maddison has 18 months left on his contract and has his eyes set on a move to a big six club while Tielemans is about to enter the last six months of his deal and has refused to consider an extension. It remains to be seen if they will last past January given Leicester may well need to raise funds to rebuild their team, and there's also a question over who will oversee that rebuild.
Brendan Rodgers seems to only be clinging to his job because of the large pay-off he would be due if Leicester decided to fire him. It will be interesting to see if he survives the World Cup break should Leicester suffer a defeat to the Hammers on Saturday and slip back towards the bottom three.
No matter where you are, you can use your Liberty Shield VPN to find a way to watch Premier League Match Day 16. Don't have a Liberty Shield VPN? You're missing out! Click right here to check out what we can offer you, and use the code EPL25 to get a 25% OFF your VPN or VPN Router at check-out.
Premier League Match Day 16 | Newcastle United vs Chelsea
Saturday 12 November | 1730 GMT | Sky Sports Live Streaming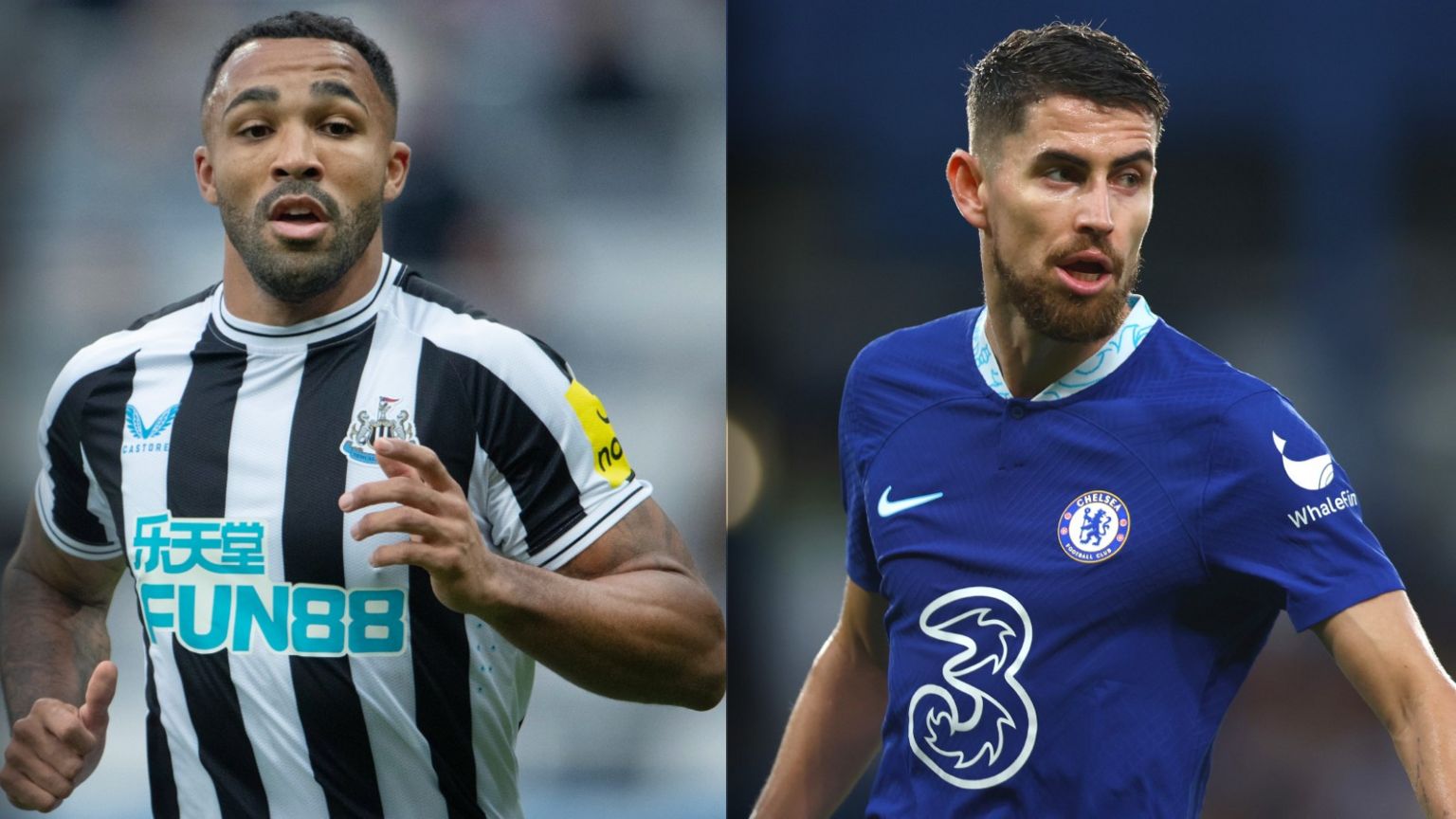 With recent news that Liverpool have been put up for sale by Fenway Sports Group, it's fitting that the two most recently sold Premier League clubs come head to head this weekend.
Newcastle, owned and funded by Saudi Arabia, have had an excellent start to this Premier League campaign and currently sit third in the Premier League having suffered only one defeat all season. They have won their last four Premier League matches, and six of their last seven, with Eddie Howe getting the very best out of his team after a strange start in which they drew five of their first seven games with their only win in those seven coming on the opening day against Nottingham Forest.
The Toon dances to the beat of Bruno Guimaraes' drum with the Brazilian midfielder having already established himself as one of the very best midfielders in the Premier League. He has been aided and abetted by Joelinton in the Newcastle midfield, with Joe Willock and Sean Longstaff filling the third role depending on who the opposition is and whether Howe wants a more offensive or defensive approach. They will be favourites this weekend, likely the first time since before Roman Abramovich invested his ill-gotten gains in Chelsea, which tells you both how far they've come, and how poor Chelsea have been lately.
Graham Potter likely isn't under any pressure so early into his reign as Chelsea manager but he will be aware that recent results, and performances in particular, are not likely to be accepted by a Chelsea fanbase that has grown accustomed to winning over the last 20 years. He will be aware that the culture of the club is that managers don't get time and patience regardless of the length of time remaining on their contract. Thomas Tuchel won a Champions League in 2021, was backed to the tune of £260million in the summer of 2022 and was then sacked a week after the transfer window closed. Potter needs to get things turned around quickly, and likely can't wait for the World Cup break.
Todd Boehly, the new ringmaster of the Chelsea circus, may wish to change the culture of sacking managers but it was he who greenlit the summer spending and then moved to sack Tuchel. Boehly has not given a great first impression of his ability to run a football club in the five months since he led the consortium who took over after Roman Abramovich was forced to sell the club. His summer spending spree was based on a very scattergun approach, and if reports linking Chelsea to Cristiano Ronaldo have merit then it's clear Boehly hasn't the first idea what he's actually doing and that Potter might be finding himself seeking new employment by next summer.
No matter where you are, you can use your Liberty Shield VPN to find a way to watch Premier League Match Day 16. Don't have a Liberty Shield VPN? You're missing out! Click right here to check out what we can offer you, and use the code EPL25 to get a 25% OFF your VPN or VPN Router at check-out.
Premier League Match Day 16 | Fulham vs Manchester United
Sunday 13 November | 1730 GMT | Sky Sports Live Streaming
Speaking of Cristiano Ronaldo, it will be interesting to see if the Portuguese attacker retains his place in the United team this weekend after another dreadful showing away to Aston Villa last week. This game makes the preview more due to my own morbid curiosity about a potential striker vs defender duel at the other end of the pitch though.
Aleksandar Mitrovic came into this season with question marks hanging over his ability to perform at the Premier League level. He had shown he was far too good for the Championship during the 2019/20 season but then struggled to perform in the Premier League in 20/21 as Fulham were relegated. During the 21/22 season he put together the greatest campaign anyone has ever had at that level, scoring 43 goals in 44 games to lead Fulham back to the top flight. He has begun this season with nine goals already, despite missing two games through injury and his allround play has been outstanding.
The Serbian striker has been the catalyst for an impressive first 14 games for Fulham, who sit comfortably in midtable at the minute and look like a good bet to survive their first season in the Premier League at the third attempt. Marco Silva has his team playing with belief and a bond between the players that keeps them fighting until the very last whistle. If not for questionable refereeing decision going in the favour of Arsenal and Manchester City, Fulham would be tied on 21 points with their more glamourous neighbours Chelsea which nobody saw coming before the season began.
Something people did see coming was a tough first season for Erik Ten Hag, in which he would have to find a solution to the Cristiano problem. It's very clear United are significantly better without him. To argue against that at this point would expose you as a blind fanboy/fangirl and nothing more. When Ten Hag dropped Cristiano, and adopted Ole-Ball as his religion, United went on an impressive run in the Premier League, but as soon as he brought the ego back into the team things began to implode again. Ten Hag needs to spend the World Cup break demanding a sale, a loan or a contract termination for his number 7.
The man likely to be tasked with trying to stop Mitrovic will likely be Lisandro Martinez, the Argentine central defender who has been the source of great discussion this season. United fans want to praise him for the bare minimum, while opposition fans take great glee in pointing out his significant deficiencies. Martinez is 5'9 and people questioned how he would survive in the air in the Premier League. It was a valid question, and when you take a look at the numbers he has been exposed. Firstly, he contests well below the average number of aerial duels for a Premier League central defender, and secondly of those he does contest he wins among the least for a central defender with over 800 minutes played in the entire division. He has won only 14 all season. The man who has won the most this season, Aleksandar Mitrovic with 62. It could be a long afternoon for Martinez.
No matter where you are, you can use your Liberty Shield VPN to find a way to watch Premier League Match Day 16. Don't have a Liberty Shield VPN? You're missing out! Click right here to check out what we can offer you, and use the code EPL25 to get a 25% OFF your VPN or VPN Router at check-out.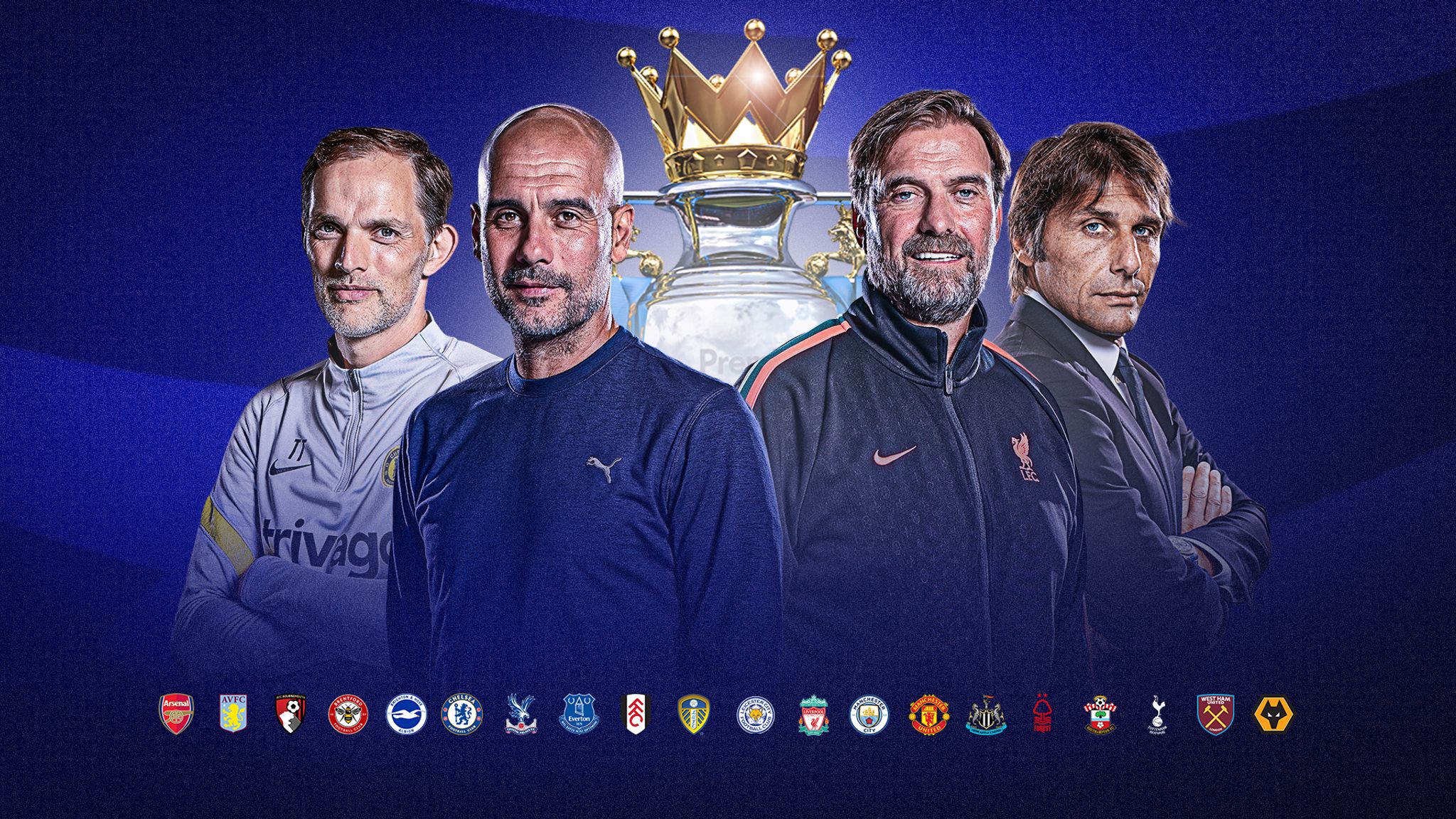 How to watch every Premier League Match 16 game from anywhere…
Premier League Match Day 16 matches will be streamed live on Sky Sports and BT Sport in the UK, as well as their respective apps for iPhone, iPad, Android, Smart TV, Now TV, FireTV etc.
But these streaming services are not available to everyone, for example when you load Amazon Prime, Sky Sports and BT Sport in the USA, Germany, Ireland, Netherlands, France, Spain, Portugal, Australia, Dubai, Canada etc. you will get an error message.
Sorry, this video is not available in your country. This is basically because their streaming services are geoblocked based on the IP address being used to access it. You must be a UK domestic web user to access Amazon Prime, BT Sport, Sky Sports and BBC Sport live tv streaming.
Get a UK IP address for Premier League Match Day 16
If you want to watch on your Windows PC, Mac, FireTV, iPhone, iPad or Android then you can get a UK Proxy or VPN Apps from Liberty Shield, FREE for 48 hours and then from only £8.99 per month..
Prefer to watch on supported media streaming devices like Now TV, Smart TVs, Apple TV, Xbox, PS4, Roku etc? You'll need a UK configured VPN Router setup as British, available from only £14.99 with Worldwide Shipping available.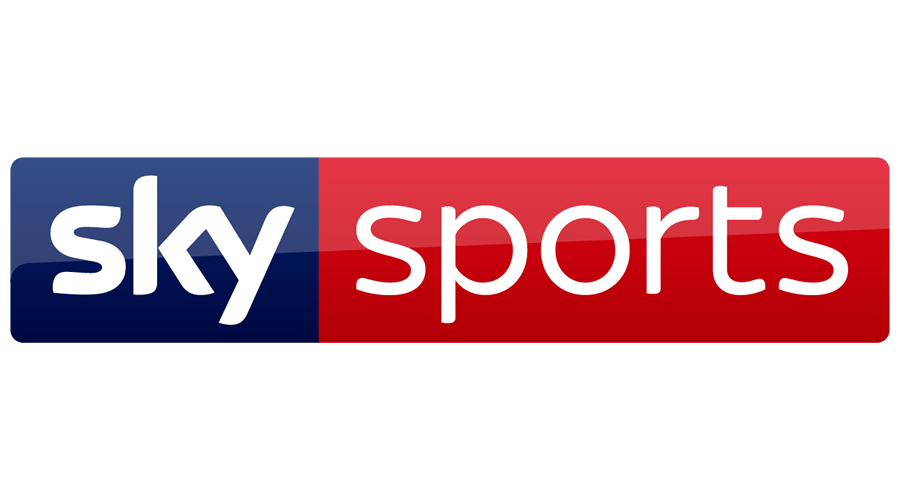 How can I watch Sky Sports Premier League 22/23 matches live?
If you're a diehard fan of the Premier League, then Sky Sports is undoubtedly the best place to watch. Not only do they show more live games than any other broadcaster – 128 in total – but their dedicated channels mean that you won't miss a single match. And with packages starting at just £44 per month, it's easy to see why they're one of the most popular choices for fans.
Whether you're looking for comprehensive coverage or just want to catch the odd game here and there, Sky Sports has you covered. So if you're a Premier League fan, there's really no better place to watch your favourite team in action.
Whichever option you choose, you'll also get access on your phone, tablet and/or laptop via Sky Go. See all four options on the Sky website.
If you don't want to get locked into a Sky contract and satellite dish on your home, that's OK. The NOW (formerly NOW TV) streaming service is another alternative offered by Sky. It's now available on a number of devices, including smartphones, tablets, laptops, Chromecast, and even gaming consoles.
A Day Pass allows you to watch all Sky Sports channels for 24 hours and costs £11.99; this is ideal for single-occasion visits. If you plan on watching every weekend, the Month Pass makes much more sense. It will be available for £25 per month for 12 months before reverting to its usual price of £33.99 after that – unless you cancel.
This offer also includes a month of free Now Boost, which adds 1080p video and Dolby 5.1 surround sound, removes ads and lets you stream on three devices at the same time (instead of the usual 2). After that, it'll cost you an extra £5 per month.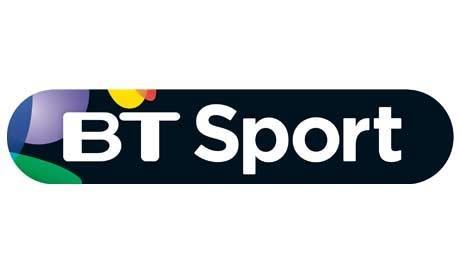 How can I watch BT Sport Premier League 2022/23 matches live?
Your secondary place for Premier League action after Sky is BT Sport. This season, there are a total of 52 live games available. There are a few options when it comes to signing up to BT Sport, firstly by combining it with BT Broadband. Put your postcode into the website to see what deals are available.
On the TV side, prices start at £16 per month for the duration of a 24-month contract. In exchange, you'll get all the BT Sport channels and BoxNation, alongside Freeview, AMC and a recordable TV box.
You can also just use the BT Sport app for £16 per month- it works on mobile, tablet, smart TV and console – or  buy the Monthly Pass for £25 per month. If your device supports it, you'll still be able to watch in up to 4K HDR quality. Sky customers can get BT Sport added for £21 per month.
BT also offers a combined package with Sky Sports via Now, which is £41 per month for 24 months.
How can I watch Amazon Prime Premier League 2022/23 matches live?
Over the last several years, Amazon has gradually increased the number of sports showcased on its Prime Video streaming service. While tennis is still the main attraction, there are 20 Premier League matches to watch this season. You can watch Prime Video on a computer or with the free Prime Video app on numerous devices.
If you're already a member of Amazon Prime, you already have access to Prime Video as part of your membership. It presently costs £7.99 per month or £79 per year, and you also receive free next-day delivery on many items, music, cloud storage, and other services. From September 15th onwards it will increase to £8.99 or £95 per year instead.
New customers can participate in a 30-day free trial. You can join up via the Amazon website, but if you live outside of the United Kingdom, you'll need a VPN to watch the football.

How can I watch BBC Sport Premier League 22/23 matches?
Whilst BBC will have no live Premier League matches, if you are content with free Premier League Match Day 2 highlights then they have you covered. Match of the Day and Match of the Day 2 are available live when screened on the BBC Sport website, and also on catchup with BBC iPlayer.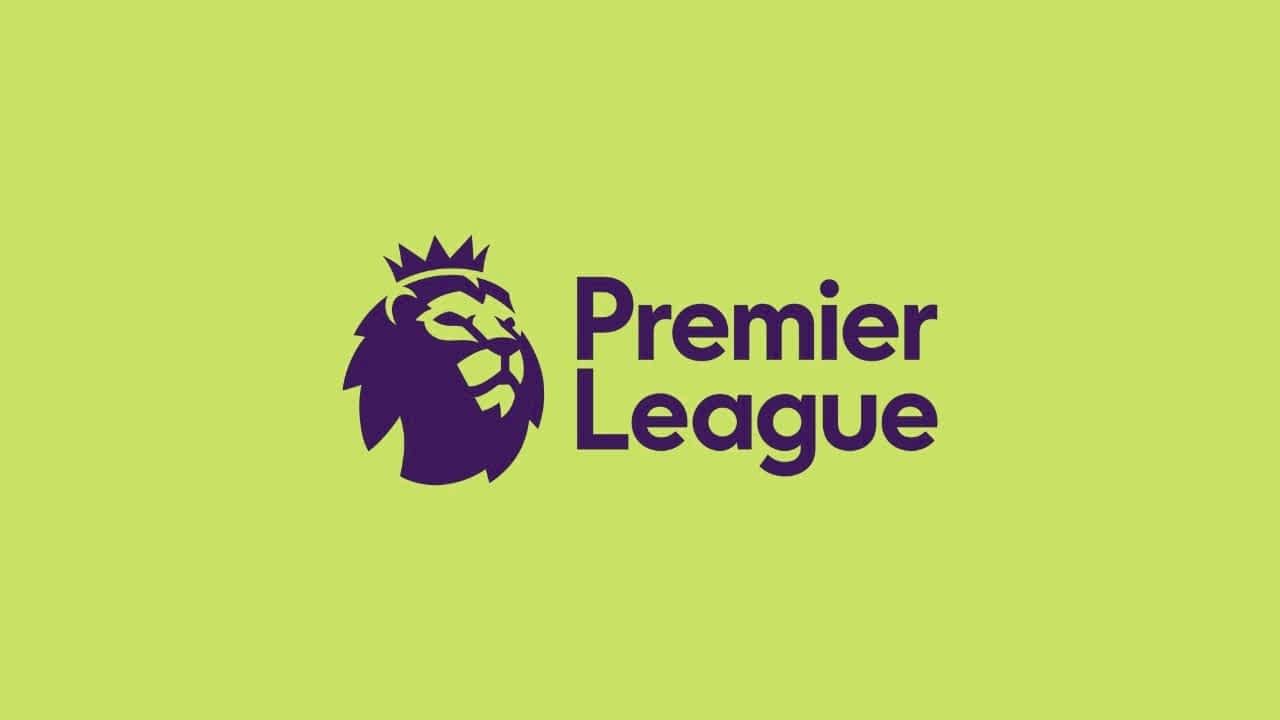 Furthermore; Sky Sports, Now TV, BT Sport, Amazon Prime and BBC Sport aren't the only geographically-censored streaming services a VPN or Proxy will allow you to access.  Other UK services like BBC iPlayer, ITV Hub, All 4 and BritBox are available. Plus with the option to switch to our USA service whenever you like, you can access Hulu, HBO GO, Netflix and Pandora.  Essentially you can access international content from virtually anywhere!