PREMIER LEAGUE MATCH DAY 2 PREVIEW
With an opening week quenching a thirst for football fans, the second round of matches really ramp things up with some top match ups.  Premier League Match Day 2 will be shown by pay-TV broadcasters Sky Sports and BT Sport with match highlights available free on BBC Sport with Match of the Day.
Due to poor planning, namely me getting my days of the week mixed up, the Premier League preview is late this week so apologies for that.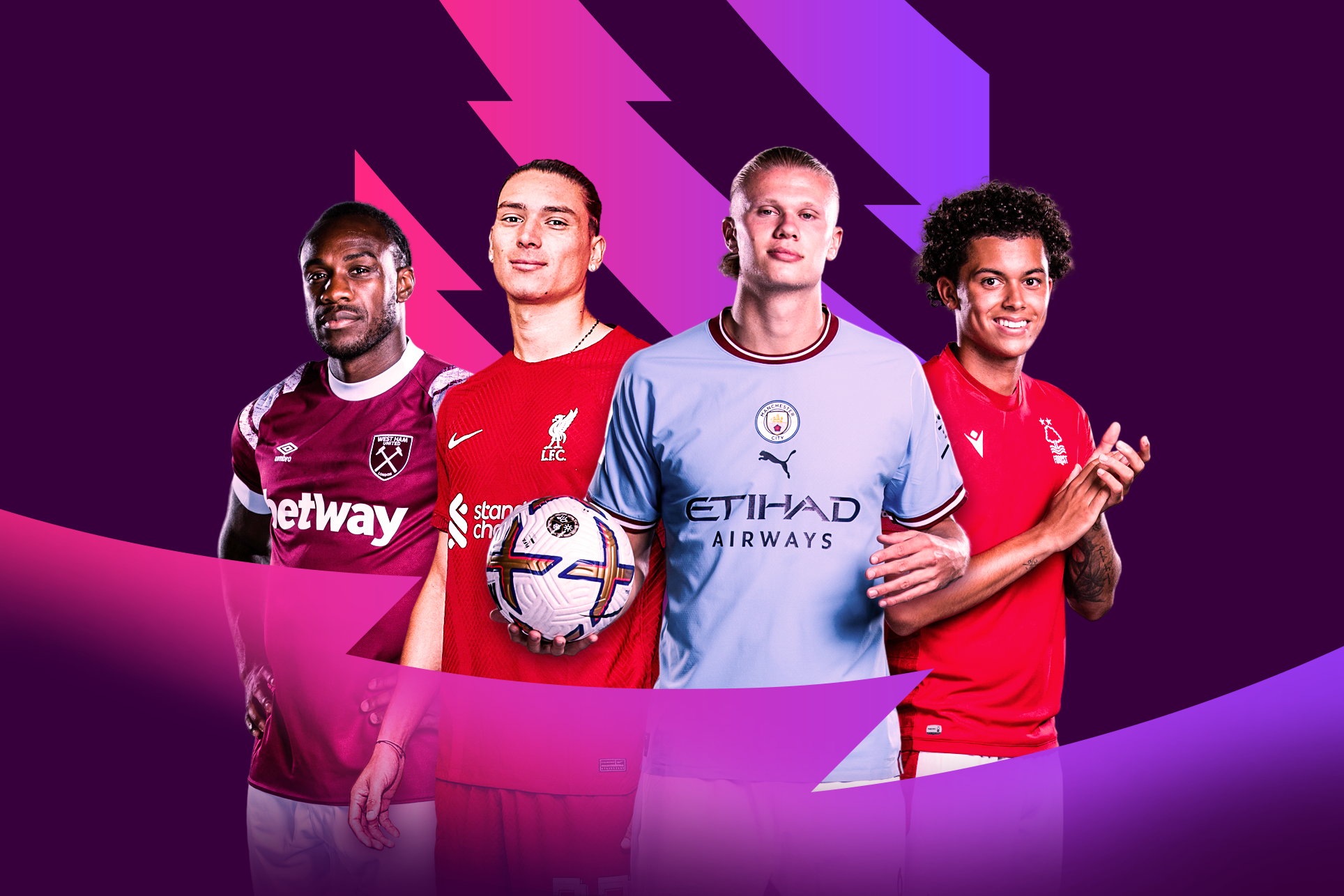 Our Premier League Match Day 2 preview is brought to you in partnership with EPL Index, and Dave Hendrick – host of the Two Footed Podcast, offering FREE podcasts to football fans.
Let's not faff around, let's jump straight in and take a look at the three games that stand out in Premier League Match Day 2 of the 2022/23 season.
Premier League Match Day 2 | Arsenal vs Leicester City
Saturday 13 August | 1500 BST | No UK TV Streaming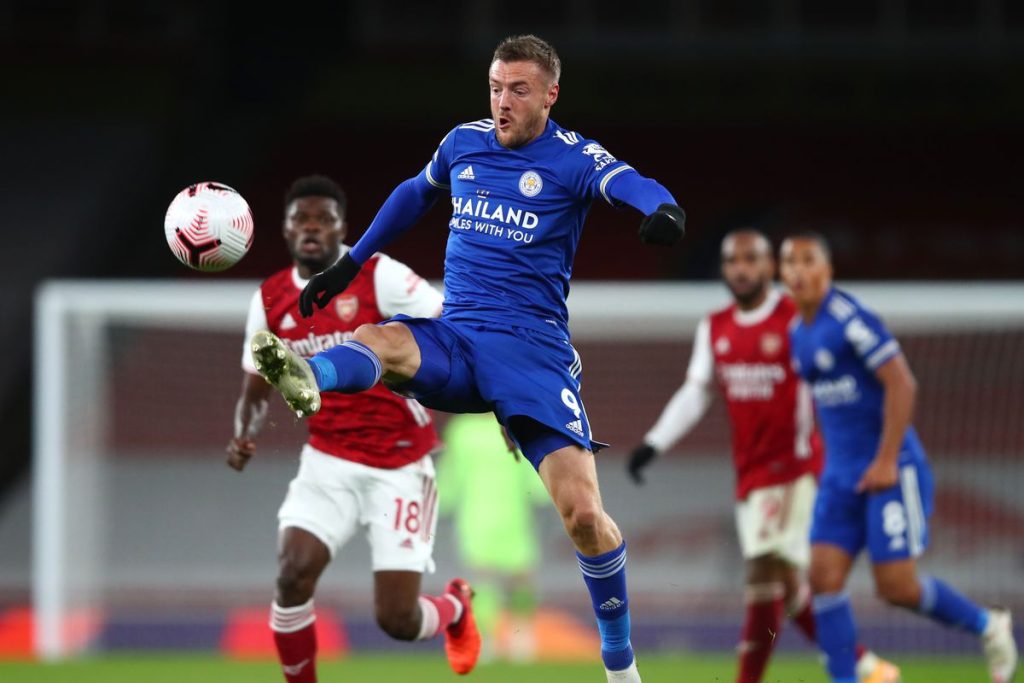 Two teams that seem to be going in different directions meet on Saturday in what should be one of the most entertaining games of the weekend.
Mikel Arteta is in his third full season at Arsenal now, and the pressure in on the former Everton midfielder to finally deliver Champions League football. He has been backed to the hilt in the transfer market. You can debate the calibre of signings, but not the amount of money spent. £340mil has been spent under the Spaniards watch, a figure that most managers can only dream about having access to in such a short period of time. This is now, undoubtedly, Arteta's team. However good or bad it is, there are no more excuses. He will live and die by this group of players and should he fail to achieve stated goals this season it's going to lead to huge debates over whether or not he is to man to lead Arsenal forward.
Against Crystal Palace, Arsenal started well and put forward a very encouraging first half. Palace looked disjointed, like a team who hadn't had a proper pre-season, and Arsenal punished them. The second half will have been concerning for Arteta though. Palace were the better team and could well have scored twice but missed sitters.
Leicester had a similar performance to Arsenal, a very good first half, and a poor second half. They were made to pay by Brentford, and let a two goal lead slip in typical Leicester fashion. Leicester have never come across a lead they didn't fancy chucking away, whether it's goals or points.
Brendan Rodgers is in his fourth full season at Leicester and there are major question marks over whether retaining his services was the right decision by Leicester. After throwing away near-certain top four finishes in his first two seasons, last season was a disaster with injuries and poor defending seeing them spent almost half the season in the bottom half of the division before a strong finish dragged them up to eight place. Rodgers is under pressure, and there seems to be a lot of noise around Leicester right now about key players leaving. It's a big season for the Foxes.
If you've watched Being: Liverpool and the six aired episodes of All or Nothing: Arsenal you should now be aware of three things. First and foremost, if you translate Brendan Rodgers into Spanish, the result is Mikel Arteta. Secondly, Arteta has three envelopes in his desk drawer. And finally, meeting between these two managers should be known as El Spoofico.
No matter where you are, you can use your Liberty Shield VPN to find a way to watch Premier League Match Day 2. Don't have a Liberty Shield VPN? You're missing out! Click right here to check out what we can offer you, and use the code EPL25 to get a 25% OFF your VPN or VPN Router at check-out.
Premier League Match Day 2 | Nottingham Forest vs West Ham United
Sunday 14 August | 1300 BST | Sky Sports Premier League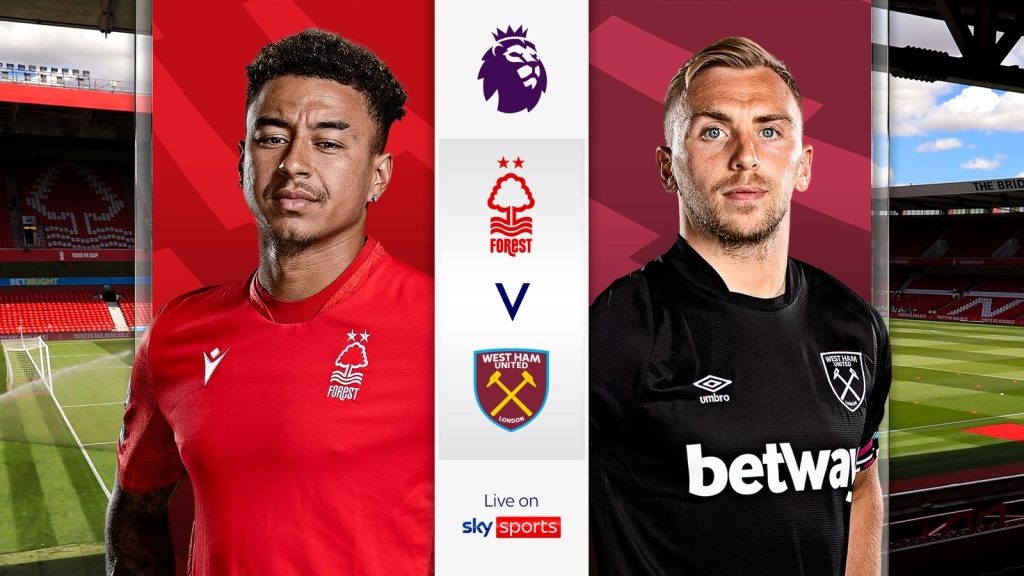 May 16th, 1999. Nottingham Forest defeated Leicester City 1-0 with a goal by Chris Bart-Williams. That win made it three on the bounce for Forest to end the season. The problem was, they'd only won four games prior to that three game run, and were already confirmed as relegated before the run began. Going into that afternoon, Forest and their fans knew they were down. It wasn't the end of the world. They'd only come up at the end of the prior season, they'd already been relegated from the Premier League twice before. They knew the dance.
What they didn't know was that the City Ground, their beloved home, would not host a Premier League game for another 23 years. The legendary stadium, where Brian Clough had reigned supreme for 18 years and fill the trophy room, would not witness a top flight league match for 5 years longer than the entirety of Clough's reign. It was unthinkable at the time. Forest struggled mightily in the Championship, finishing in the bottom half more often than the play-off spots before the unthinkable happened and they were relegated again. A two-time European Cup winning club landing in the third division. They spent three years in the third tier before finding their way back into the Championship.
Fourteen years in the Championship followed, seven of which were spent in the bottom half, another four failed to yield play-off finishes. Of the three play-off finishes, two came in their first three years in the division. Forest fans had to suffer a decade straight without even the possibility of promotion.
And then Steve Cooper arrived. Taking over a team nailed to the bottom of the league, Cooper was tasked with keeping them in the division. He did so much more. He turned them into a machine. They were the best team in the league across the last 38 games of the 46 game Championship season. From bottom and looking hopeless, to 4th and play-off favourites. Having failed twice in the playoffs with Swansea, Cooper finally achieved glory by leading his club back to the Premier League. For Forest fans, at least those old enough to remember the good times, this is where they belong but it's worth remembering that there's an entire generation of Forest fans with no memory of what it is to support a team in the Premier League. They'll find out this Sunday, and the atmosphere should be absolutely electric.
Both sides put in disappointing performances on the opening day but both can be excused. Forest were trying to bed in new players and seemed a little bit overawed by the occasion, and West Ham played City. Losing to Manchester City is only a bad result if you're Liverpool, it's expected for the rest. Steve Cooper and David Moyes will be looking for a reaction from their players this weekend and might also have some of their new signings on display to add to the excitement.
No matter where you are, you can use your Liberty Shield VPN to find a way to watch Premier League Match Day 2. Don't have a Liberty Shield VPN? You're missing out! Click right here to check out what we can offer you, and use the code EPL25 to get a 25% OFF your VPN or VPN Router at check-out.
Premier League Match Day 2 | Chelsea vs Tottenham
Sunday 14 August | 1630 BST | Sky Sports Premier League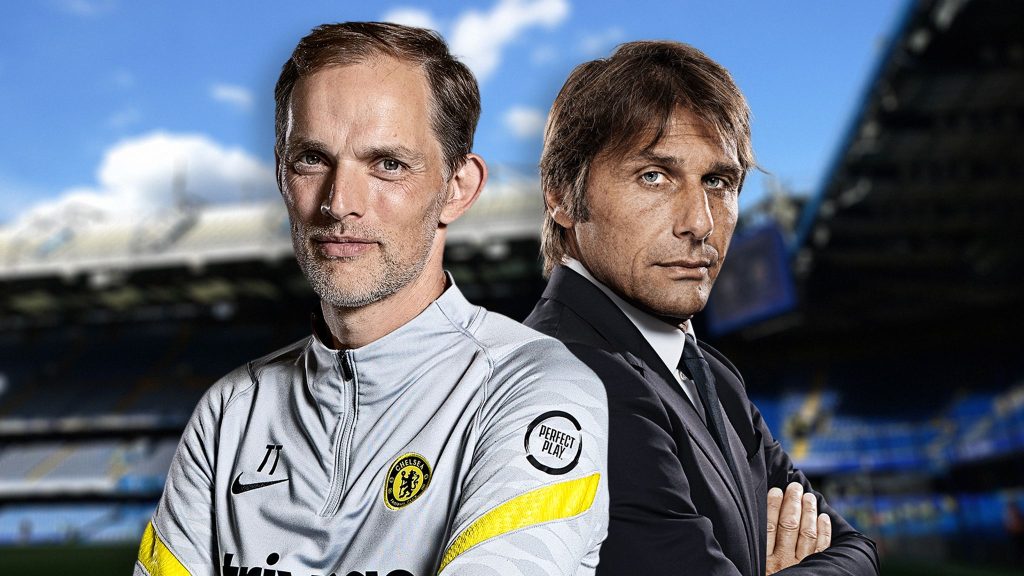 Undoubtedly the marquee fixture of the weekend, this London Derby will tell us a lot about where both sides are in their development at this early stage of the season.
These two sides are the current favourites to finish 3rd and 4th in the Premier League this season, with opinion split on the order. Neither are viewed as good enough to challenge Manchester City and Liverpool for the top two spots, but they should be too good for the likes of Arsenal, Manchester United or West Ham to categrash the top four party. Last season it was Chelsea who finished 3rd with Spurs sneaking into 4th but with Antonio Conte having had a full pre-season with his squad and made some crucial additions to the playing staff, Tottenham will be a lot stronger this season.
Chelsea, under new ownership, are trying to navigate the post-Abramovich Premier League with an early-Abramovich era transfer strategy of spending big on splashy names, and gazumping teams by overpaying for players they don't really need. To their credit, they have landed quality players. Raheem Sterling and Kalidou Koulibaly are big upgrades on Timo Werner and Antonio Rudiger. Thomas Tuchel still seems unsure of what he wants this Chelsea team to be and is yet to make them look like a coherent attacking unit but they are strong defensively and very hard to beat.
Conte won a title while at Stamford Bridge but Chelsea fans don't remember him fondly. They blame him for the club signing poor players, players he didn't want. He blames the fans for not backing him when he took on the front office. It ended badly, and Conte will be looking to show Chelsea fans that they have downgraded this weekend.
No matter where you are, you can use your Liberty Shield VPN to find a way to watch Premier League Match Day 2. Don't have a Liberty Shield VPN? You're missing out! Click right here to check out what we can offer you, and use the code EPL25 to get a 25% OFF your VPN or VPN Router at check-out.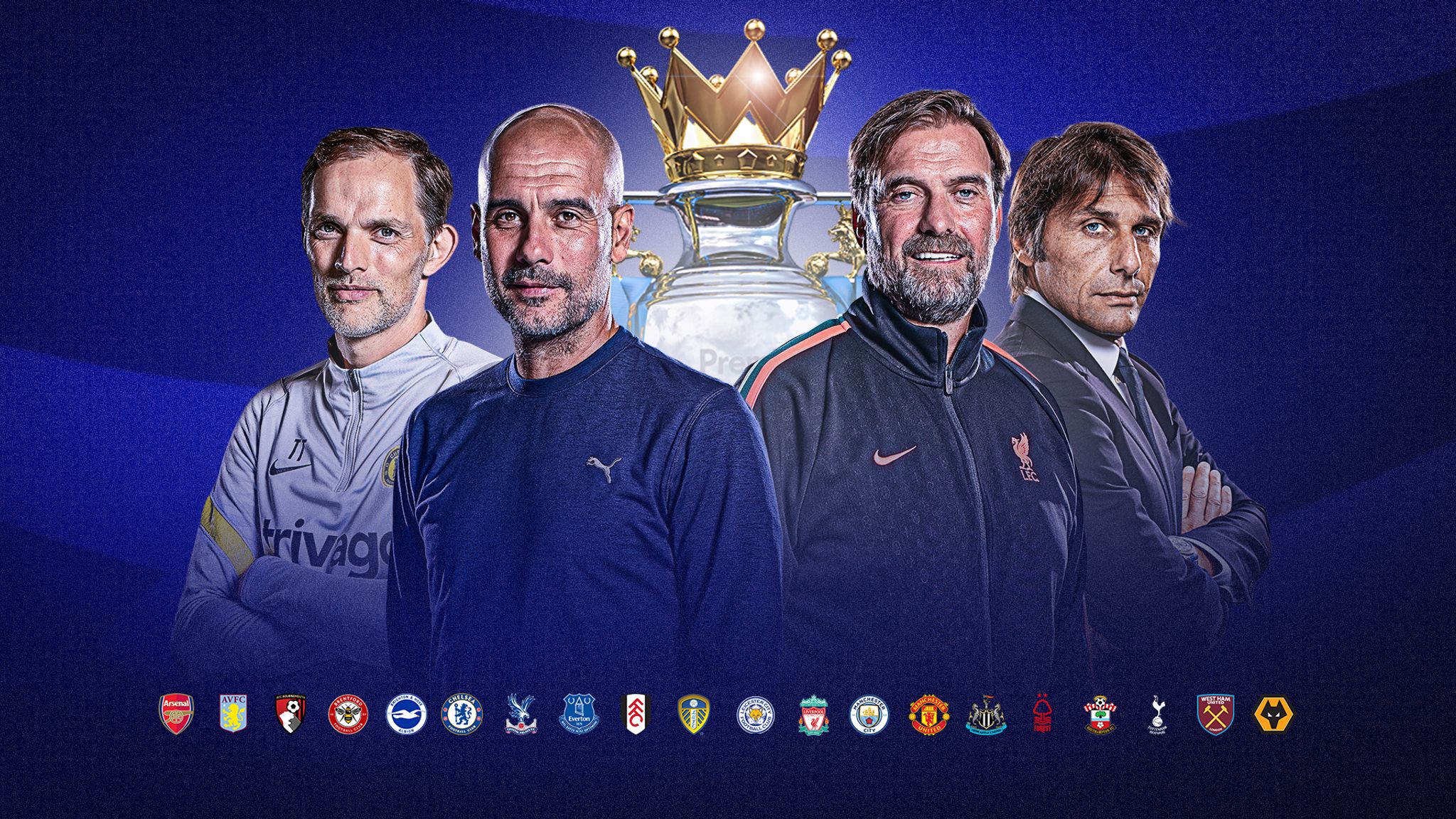 How to watch every Premier League Match 2 game from anywhere…
Premier League Match Day 2 matches will be streamed live between Sky Sports and BT Sport and the BBC Sport website, as well as their respective apps for iPhone, iPad, Android, Smart TV, Now TV, FireTV etc.
But these streaming services are not available to everyone, for example when you load Sky Sports and BT Sport in the USA, Germany, Ireland, Netherlands, France, Spain, Portugal, Australia, Dubai, Canada etc. you will get an error message.
Sorry, this video is not available in your country. This is basically because their streaming services are geoblocked based on the IP address being used to access it. You must be a UK domestic web user to access BT Sport, Sky Sports and BBC Sport live tv streaming.
Get a UK IP address for Premier League Match Day 2
If you want to watch on your Windows PC, Mac, FireTV, iPhone, iPad or Android then you can get a UK Proxy or VPN Apps from Liberty Shield, FREE for 48 hours and then from only £8.99 per month..
Prefer to watch on supported media streaming devices like Now TV, Smart TVs, Apple TV, Xbox, PS4, Roku etc? You'll need a UK configured VPN Router setup as British, available from only £14.99 with Worldwide Shipping available.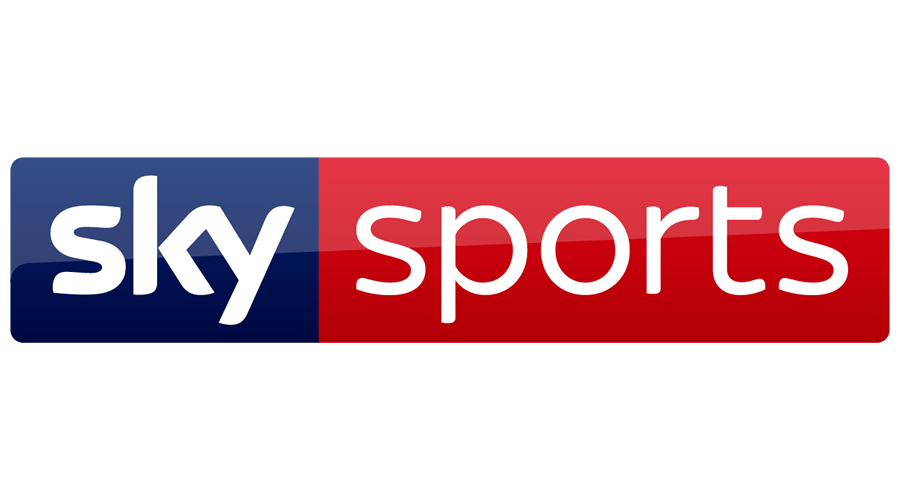 How can I watch Sky Sports Premier League 22/23 matches live?
If you're a diehard fan of the Premier League, then Sky Sports is undoubtedly the best place to watch. Not only do they show more live games than any other broadcaster – 128 in total – but their dedicated channels mean that you won't miss a single match. And with packages starting at just £44 per month, it's easy to see why they're one of the most popular choices for fans.
Whether you're looking for comprehensive coverage or just want to catch the odd game here and there, Sky Sports has you covered. So if you're a Premier League fan, there's really no better place to watch your favourite team in action.
Whichever option you choose, you'll also get access on your phone, tablet and/or laptop via Sky Go. See all four options on the Sky website.
If you don't want to get locked into a Sky contract and satellite dish on your home, that's OK. The NOW (formerly NOW TV) streaming service is another alternative offered by Sky. It's now available on a number of devices, including smartphones, tablets, laptops, Chromecast, and even gaming consoles.
A Day Pass allows you to watch all Sky Sports channels for 24 hours and costs £11.99; this is ideal for single-occasion visits. If you plan on watching every weekend, the Month Pass makes much more sense. It will be available for £25 per month for 12 months before reverting to its usual price of £33.99 after that – unless you cancel.
This offer also includes a month of free Now Boost, which adds 1080p video and Dolby 5.1 surround sound, removes ads and lets you stream on three devices at the same time (instead of the usual 2). After that, it'll cost you an extra £5 per month.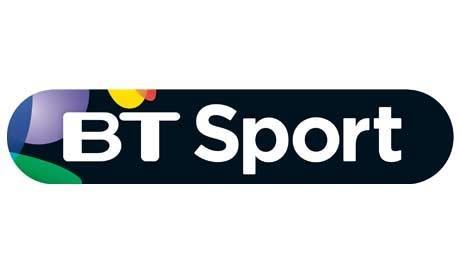 How can I watch BT Sport Premier League 2022/23 matches live?
Your secondary place for Premier League action after Sky is BT Sport. This season, there are a total of 52 live games available. There are a few options when it comes to signing up to BT Sport, firstly by combining it with BT Broadband. Put your postcode into the website to see what deals are available.
On the TV side, prices start at £16 per month for the duration of a 24-month contract. In exchange, you'll get all the BT Sport channels and BoxNation, alongside Freeview, AMC and a recordable TV box.
You can also just use the BT Sport app for £16 per month- it works on mobile, tablet, smart TV and console – or  buy the Monthly Pass for £25 per month. If your device supports it, you'll still be able to watch in up to 4K HDR quality. Sky customers can get BT Sport added for £21 per month.
BT also offers a combined package with Sky Sports via Now, which is £41 per month for 24 months.
How can I watch Amazon Prime Premier League 2022/23 matches live?
Over the last several years, Amazon has gradually increased the number of sports showcased on its Prime Video streaming service. While tennis is still the main attraction, there are 20 Premier League matches to watch this season. You can watch Prime Video on a computer or with the free Prime Video app on numerous devices.
If you're already a member of Amazon Prime, you already have access to Prime Video as part of your membership. It presently costs £7.99 per month or £79 per year, and you also receive free next-day delivery on many items, music, cloud storage, and other services. From September 15th onwards it will increase to £8.99 or £95 per year instead.
New customers can participate in a 30-day free trial. You can join up via the Amazon website, but if you live outside of the United Kingdom, you'll need a VPN to watch the football.

How can I watch BBC Sport Premier League 22/23 matches?
Whilst BBC will have no live Premier League matches, if you are content with free Premier League Match Day 2 highlights then they have you covered. Match of the Day and Match of the Day 2 are available live when screened on the BBC Sport website, and also on catchup with BBC iPlayer.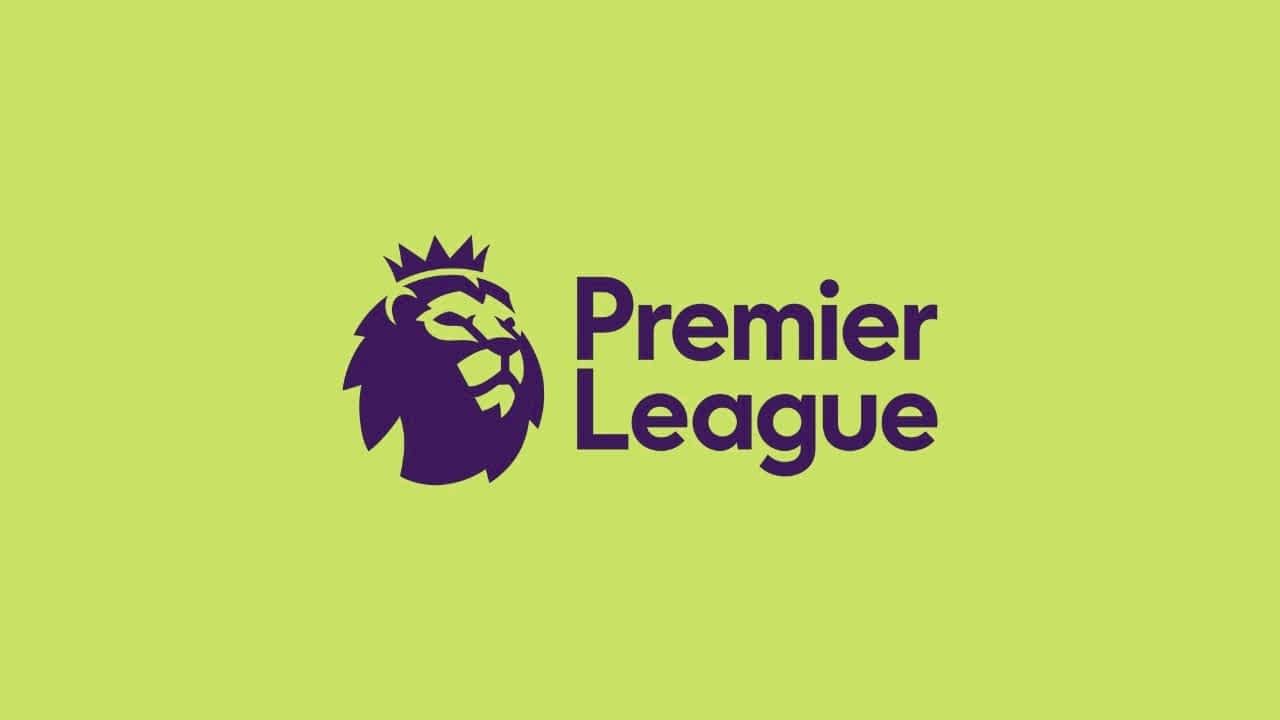 Furthermore; Sky Sports, Now TV, BT Sport, Amazon Prime and BBC Sport aren't the only geographically-censored streaming services a VPN or Proxy will allow you to access.  Other UK services like BBC iPlayer, ITV Hub, All 4 and BritBox are available. Plus with the option to switch to our USA service whenever you like, you can access Hulu, HBO GO, Netflix and Pandora.  Essentially you can access international content from virtually anywhere!