PREMIER LEAGUE MATCH DAY 20 PREVIEW
We are back with premier league action this week and unfortunately that means no pointer Sisters lyrics. Premier League Match Day 20 will be shown by pay-TV broadcasters Sky Sports and BT Sport in the UK with match highlights available free on BBC Sport with Match of the Day.
I am as disappointed as you but this is the hand we've been dealt and we must move forward. It could be worse, we could have no games. A weekend of Premier League games is better than a weekend of no games and it is important that we don't forget this, who can forget that World Cup break.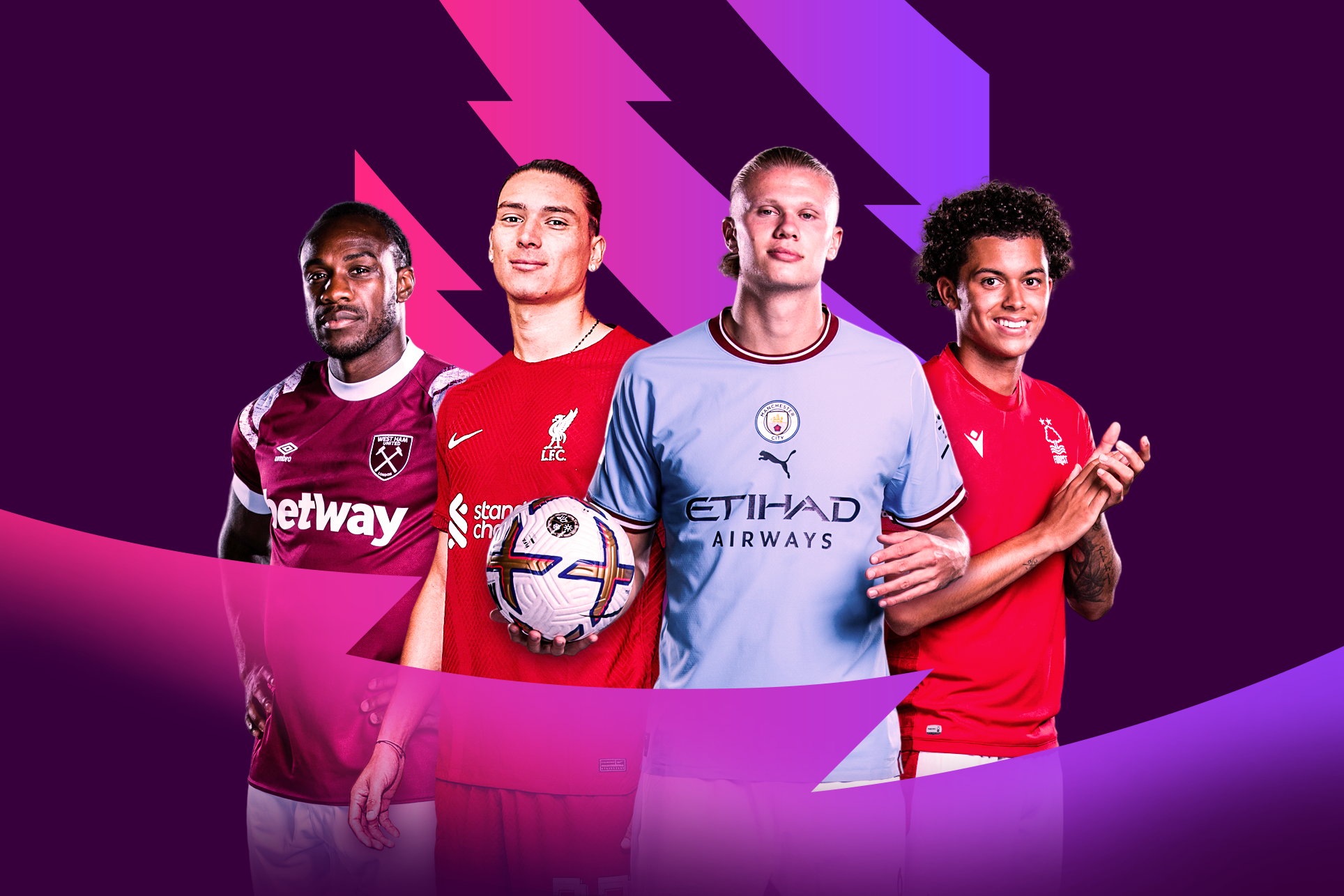 Our Premier League Match Day 20 preview is brought to you in partnership with EPL Index, and Dave Hendrick – host of the Two Footed Podcast, offering FREE podcasts to football fans.
Let's not dilly-dally, let's jump right in and preview three games that we here at Liberty Shield think you need to watch this weekend.
Premier League Match Day 20 | Manchester United vs Manchester City
Saturday 14 January | 1230 GMT | BT Sport Live Streaming
This Premier League weekend begins with a Friday night game, which always gets the seal of approval from this blog, but the weekend really kicks off Saturday lunch time with the Manchester derby. Manchester City come into this game in uneven form. They look like a team still trying to adapt to big money signing Erling Haaland and they look like a team trying to find the right entity and identity that Pep Guardiola has forged with this club since taking over in 2016. On the flip side Manchester United are starting to find form under Erik ten hag full stop the Dutch coach still has not implemented his preferred style of play but he has found a way to get results.
United will be looking for revenge for the hammering they suffered earlier this season when they visited the Etihad Stadium. A 6-3 defeat was not what Ten Hag had in mind When United went into that game having won four Premier League games in a row. The frailties of their defence were exposed for all to see as Haaland helped himself to a derby hat-trick and Phil Foden joined him notching one of his own. While United did come back later in the game to add three consolation goals it was very clear there was an enormous gulf in quality between the two teams.
City's form has been hit and miss since that game, with defeats to Liverpool and Brentford, as well as a disappointing draw against Everton, have seen City fall behind Arsenal as the North London side have opened a 5 point lead at the top of the table. The city we have come to know, the team capable of running over opponents, carving them apart and scoring at will no longer seems to function in the same way. With Haaland as the focal point, as opposed to the last few seasons where City played without a central striker, the surrounding pieces have had to adjust and unfortunately for Pep Guardiola they have not adjusted well. While the Norwegian striker has scored for fun he does not offer in general play what a Guardiola striker is required to offer and his teammates, knowing the Holland is there to provide goals have seemingly decided that they no longer need to do so themselves.
Marcus Rashford enters this game in Great form and it looks like it could well be a shootout between Rashford at the end of United counterattacks and Holland at the end of City's patient pattern to build up play. Whoever wins this shootout likely wins their team the three points.
No matter where you are, you can use your Liberty Shield VPN to find a way to watch Premier League Match Day 20. Don't have a Liberty Shield VPN? You're missing out! Click right here to check out what we can offer you, and use the code EPL25 to get a 25% OFF your VPN or VPN Router at check-out.
Premier League Match Day 20 | Everton vs Southampton
Saturday 14 January | 1500 GMT | No Live UK TV Streaming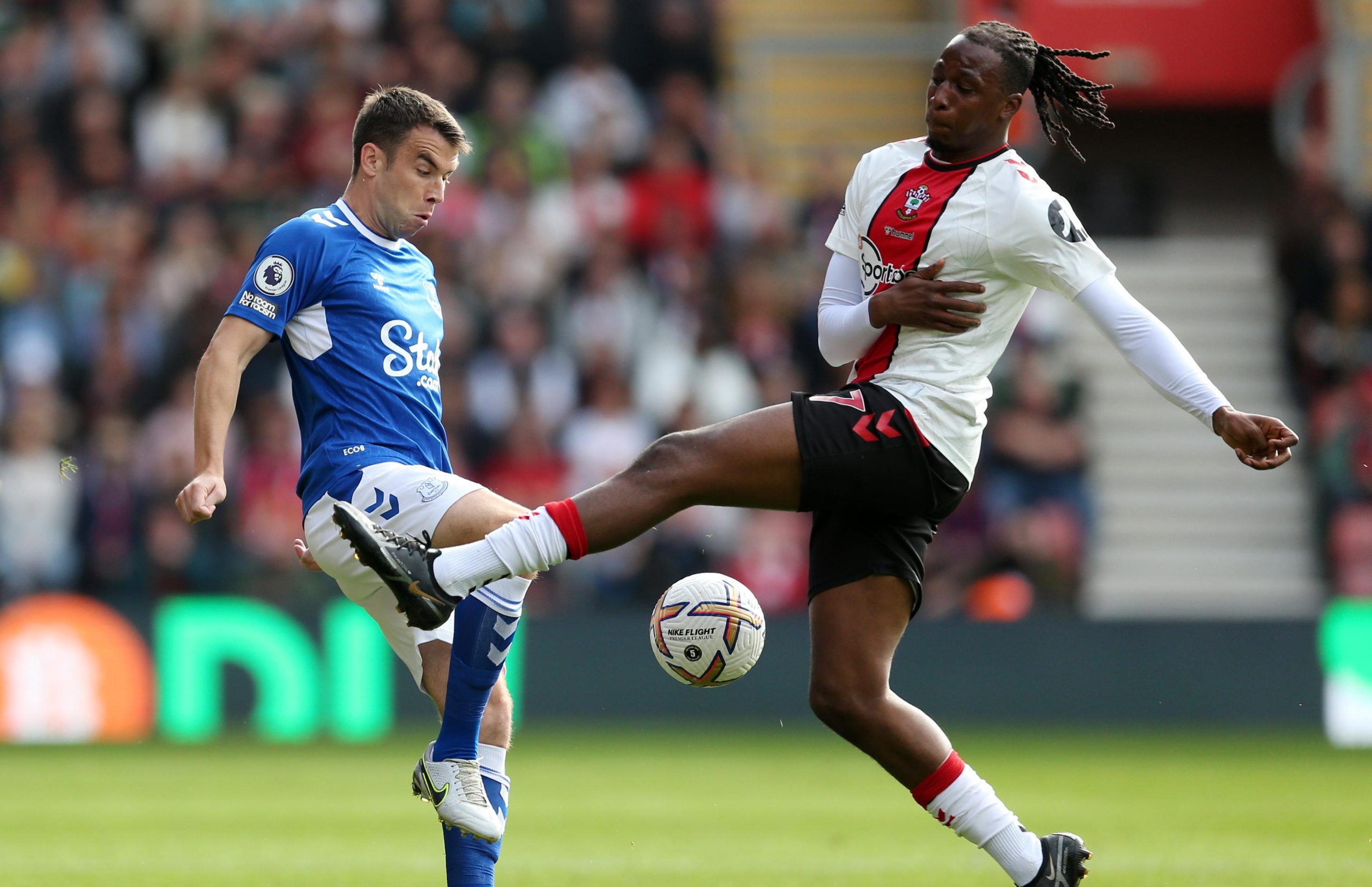 We wouldn't normally promote bad teams on this preview, however Saturday's game between Everton and Southampton is a vital clash in the relegation battle.
Frank Lampard's Everton come into this game having fallen into the bottom three, sitting 18th in the league, struggling for goals and struggling for an identity. Well that's not fully true, Everton do have an identity as the most unwatchable team in the league. They play with the deepest defensive line in the league and Lampard's patented flat back 5 with 3 defensive midfielders produces the type stuff only a sadist would enjoy. Even life-long Everton fans, sadists to their core, are not enjoying this football.
While Lampard's job is yet to be fully questioned by his friends in the media there is a growing amount of discontent within the fanbase. Fans never want to watch their team lose games and play awful football at the same time. If you're going to be bad in this league at least be watchable and if you're going to be unwatchable at least be decent, that's all people ask 4.
Sitting two places below them in the league and three points behind them in the standings Southampton are the worst team in the league right now however unlike their opponents this Saturday they do have reason for optimism. Southampton's squad is filled with talented young players with bright futures and even if the worst happens and they are relegated their fan base should be confident that they can bounce back up to the Premier league if they can keep that young talent together.
Saints won a confidence boosting game against Manchester City in the League Cup on Wednesday night. Nathan Jones, not long in the job, seems to finally be getting his message through to his players. They played a fast paced, incisive brand of football which carved open the Manchester City defence and led to first half goals that City had no answer for. If Saints play like that again on Saturday they should win this game.
Lampard has to know that his job is on the line and despite that victory over city Nathan Jones should not be too comfortable in his position because Southampton fans have not been impressed by what they've seen thus far. We can expect a clash of Styles in this game and hopefully that will lead to some entertainment and some goals. A win will not lift Southampton out of the bottom three 3 but will put pressure on those above them and show their fans that they're moving in the right direction. A win for Everton could see them move as high as 13th in the Premier League table.
No matter where you are, you can use your Liberty Shield VPN to find a way to watch Premier League Match Day 20. Don't have a Liberty Shield VPN? You're missing out! Click right here to check out what we can offer you, and use the code EPL25 to get a 25% OFF your VPN or VPN Router at check-out.
Premier League Match Day 20 | Tottenham Hotspur vs Arsenal
Sunday 15 January | 1630 GMT | Sky Sports Live Streaming
London is England's most glamorous and stylish city and thus the North London Derby is the most glamorous, the most elegant, the most stylish of England's local Derbies.
This game is even better when both teams are good, and right now they're both pretty good. You wouldn't know it by asking a Tottenham fan because their team sits in fifth and that is unacceptable to both them and their manager Antonio Conte. But for Arsenal things could not be better as Mikel Arteta as men sit top of the Premier League.
Tottenham began the season well, winning five and drawing two of their first seven games, but they have since gone on to lose five of the last 11 in the Premier League. Four of these defeats are almost explainable, coming against teams who are rivals for places in the Champions League spots. However Tottenham have displayed a worrying habit of starting games very poorly before eventually battling back to get a result. This has happened against Bournemouth, Leeds and Brentford but unfortunately for them Aston Villa was one step too far.
Defeat to bottom half Villa saw fans begin to really question their Italian manager for the first time. They reacted well to that defeat though, smashing Crystal Palace last time out. The 4-0 win at Selhurst Park was arguably their most impressive performance since their 6-2 win over Leicester way back in mid-September. Conte will want to see more of that Spurs rather than what he saw in the week's leading into that game.
Mikel Arteta will be a happy man right now. This season could not be going any better for the Spaniard. Arsenal have only lost once in 17 Premier League games, they sit top of the Premier League table, five points clear of Manchester City. They have had plenty of luck along the way in terms of refereeing decisions, injuries, and the time of the season in which they faced opponents going through dips in form. However in this league you do make your own luck and you can only be what is put in front of you. With 14 victories this season in the league Arsenal have undeniably been the best team in the Premier League today.
The Gunners will be without Gabriel Jesus for an undetermined amount of time after the Brazilian forward suffered an injury while playing at the World Cup, and given his importance since joining from Manchester City it remains to be seen if they can sustain this form without him. Arsenal ran out comfortable winners when they faced Tottenham earlier this season at the Emirates Stadium and they will be hoping for a repeat of that result rather than a repeat of what happened the last time these teams met at the Tottenham Stadium. Then, as now, Arsenal went into the game ahead of Tottenham in the league with Champions League qualification in their own hands but they were comprehensively outplayed and beaten by a Tottenham team who showed up on the day to overtake their rivals and steal a top 4 finish that the Gunner's looked certain to claim.
This has the potential to be one of the games of the season and could go on to define the seasons of both of these clubs.
No matter where you are, you can use your Liberty Shield VPN to find a way to watch Premier League Match Day 20. Don't have a Liberty Shield VPN? You're missing out! Click right here to check out what we can offer you, and use the code EPL25 to get a 25% OFF your VPN or VPN Router at check-out.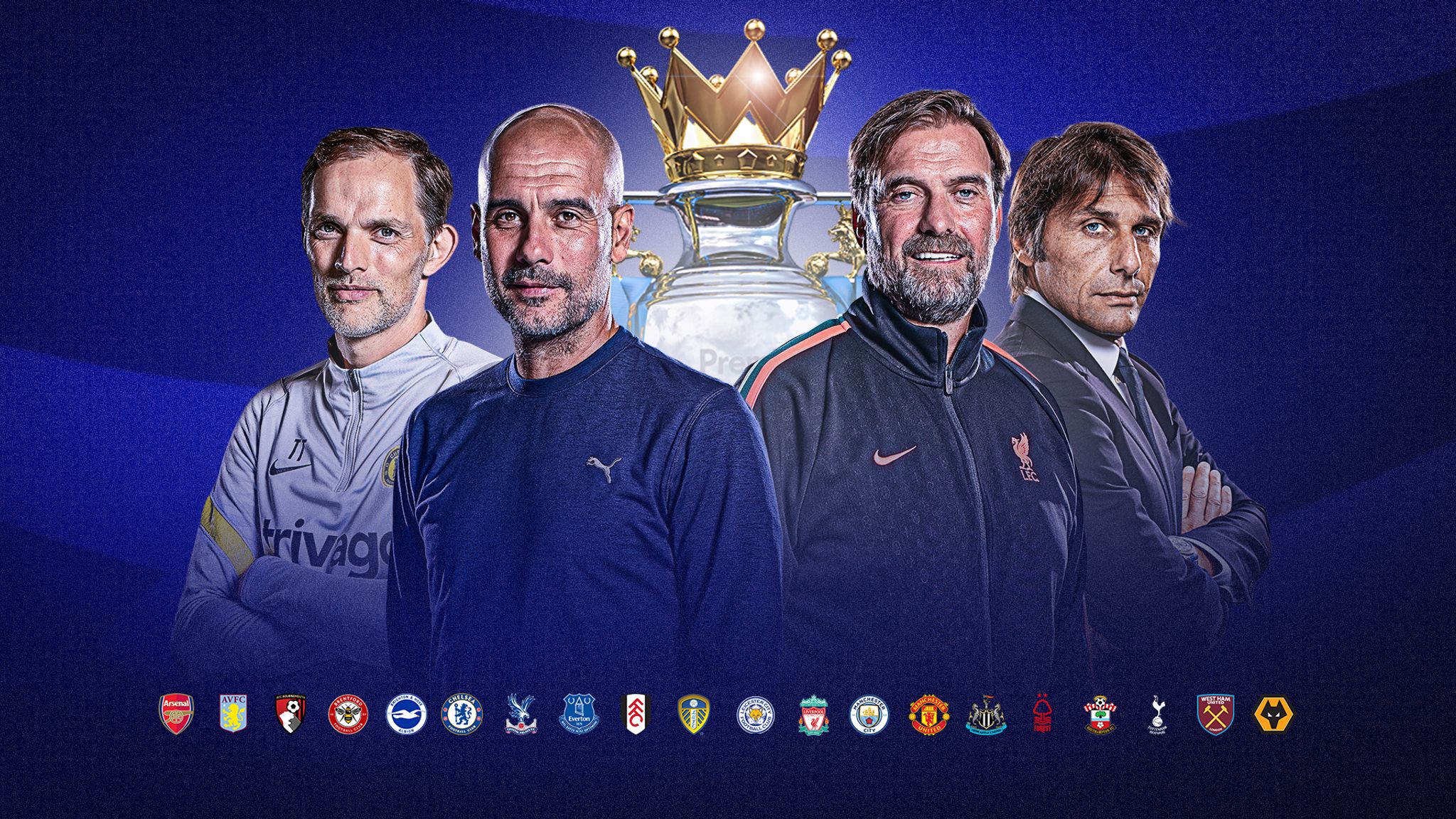 How to watch every Premier League Match Day 20 game from anywhere…
Premier League Match Day 20 matches will be streamed live on Amazon Prime Video in the UK, as well as their respective apps for iPhone, iPad, Android, Smart TV, Now TV, FireTV etc.
But these streaming services are not available to everyone, for example when you load Amazon Prime, Sky Sports and BT Sport in the USA, Germany, Ireland, Netherlands, France, Spain, Portugal, Australia, Dubai, Canada etc. you will get an error message.
Sorry, this video is not available in your country. This is basically because their streaming services are geoblocked based on the IP address being used to access it. You must be a UK domestic web user to access Amazon Prime, BT Sport, Sky Sports and BBC Sport live tv streaming.
Get a UK IP address for Premier League Match Day 20
If you want to watch on your Windows PC, Mac, FireTV, iPhone, iPad or Android then you can get a UK Proxy or VPN Apps from Liberty Shield, FREE for 48 hours and then from only £8.99 per month..
Prefer to watch on supported media streaming devices like Now TV, Smart TVs, Apple TV, Xbox, PS4, Roku etc? You'll need a UK configured VPN Router setup as British, available from only £14.99 with Worldwide Shipping available.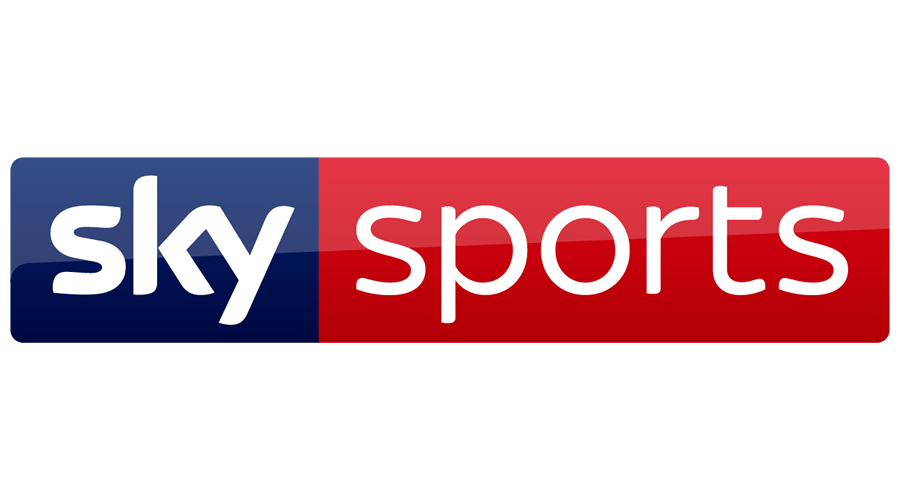 How can I watch Sky Sports Premier League 22/23 matches live?
If you're a diehard fan of the Premier League, then Sky Sports is undoubtedly the best place to watch. Not only do they show more live games than any other broadcaster – 128 in total – but their dedicated channels mean that you won't miss a single match. And with packages starting at just £44 per month, it's easy to see why they're one of the most popular choices for fans.
Whether you're looking for comprehensive coverage or just want to catch the odd game here and there, Sky Sports has you covered. So if you're a Premier League fan, there's really no better place to watch your favourite team in action.
Whichever option you choose, you'll also get access on your phone, tablet and/or laptop via Sky Go. See all four options on the Sky website.
If you don't want to get locked into a Sky contract and satellite dish on your home, that's OK. The NOW (formerly NOW TV) streaming service is another alternative offered by Sky. It's now available on a number of devices, including smartphones, tablets, laptops, Chromecast, and even gaming consoles.
A Day Pass allows you to watch all Sky Sports channels for 24 hours and costs £11.99; this is ideal for single-occasion visits. If you plan on watching every weekend, the Month Pass makes much more sense. It will be available for £25 per month for 12 months before reverting to its usual price of £33.99 after that – unless you cancel.
This offer also includes a month of free Now Boost, which adds 1080p video and Dolby 5.1 surround sound, removes ads and lets you stream on three devices at the same time (instead of the usual 2). After that, it'll cost you an extra £5 per month.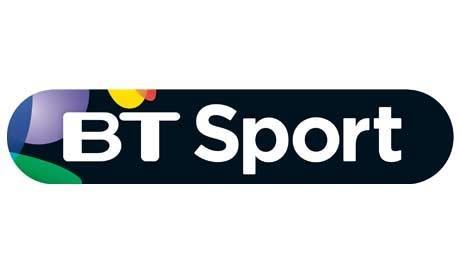 How can I watch BT Sport Premier League 2022/23 matches live?
Your secondary place for Premier League action after Sky is BT Sport. This season, there are a total of 52 live games available. There are a few options when it comes to signing up to BT Sport, firstly by combining it with BT Broadband. Put your postcode into the website to see what deals are available.
On the TV side, prices start at £16 per month for the duration of a 24-month contract. In exchange, you'll get all the BT Sport channels and BoxNation, alongside Freeview, AMC and a recordable TV box.
You can also just use the BT Sport app for £16 per month- it works on mobile, tablet, smart TV and console – or  buy the Monthly Pass for £25 per month. If your device supports it, you'll still be able to watch in up to 4K HDR quality. Sky customers can get BT Sport added for £21 per month.
BT also offers a combined package with Sky Sports via Now, which is £41 per month for 24 months.
How can I watch Amazon Prime Premier League 2022/23 matches live?
Over the last several years, Amazon has gradually increased the number of sports showcased on its Prime Video streaming service. While tennis is still the main attraction, there are 20 Premier League matches to watch this season. You can watch Prime Video on a computer or with the free Prime Video app on numerous devices.
If you're already a member of Amazon Prime, you already have access to Prime Video as part of your membership. It presently costs £7.99 per month or £79 per year, and you also receive free next-day delivery on many items, music, cloud storage, and other services. From September 15th onwards it will increase to £8.99 or £95 per year instead.
New customers can participate in a 30-day free trial. You can join up via the Amazon website, but if you live outside of the United Kingdom, you'll need a VPN to watch the football.

How can I watch BBC Sport Premier League 22/23 matches?
Whilst BBC will have no live Premier League matches, if you are content with free Premier League Match Day 2 highlights then they have you covered. Match of the Day and Match of the Day 2 are available live when screened on the BBC Sport website, and also on catchup with BBC iPlayer.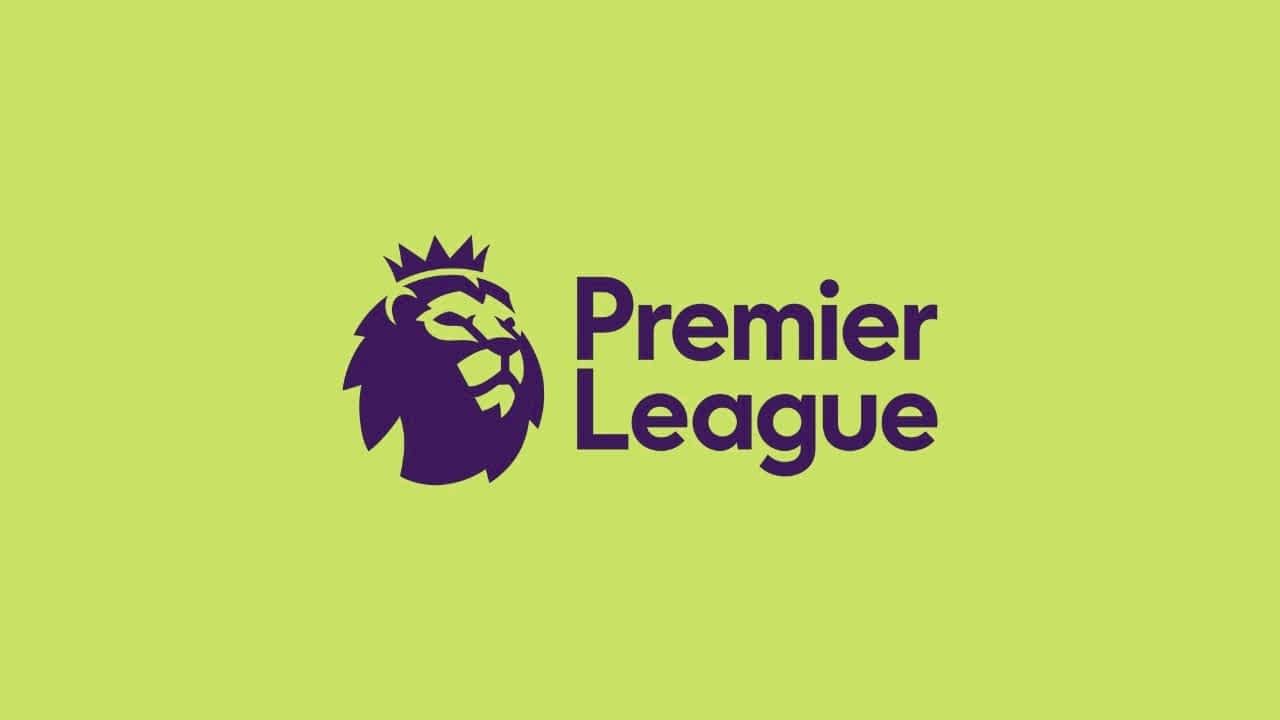 Furthermore; Sky Sports, Now TV, BT Sport, Amazon Prime and BBC Sport aren't the only geographically-censored streaming services a VPN or Proxy will allow you to access.  Other UK services like BBC iPlayer, ITV Hub, All 4 and BritBox are available. Plus with the option to switch to our USA service whenever you like, you can access Hulu, HBO GO, Netflix and Pandora.  Essentially you can access international content from virtually anywhere!