PREMIER LEAGUE MATCH DAY 21 PREVIEW
Another week another round of Premier League football. Premier League Match Day 21 will be shown by pay-TV broadcasters Sky Sports and BT Sport in the UK with match highlights available free on BBC Sport with Match of the Day.
We are now entering the second half of this premier league campaign and on the slate this weekend we have a number of really exciting matches, or at least they would have been exciting in a normal season.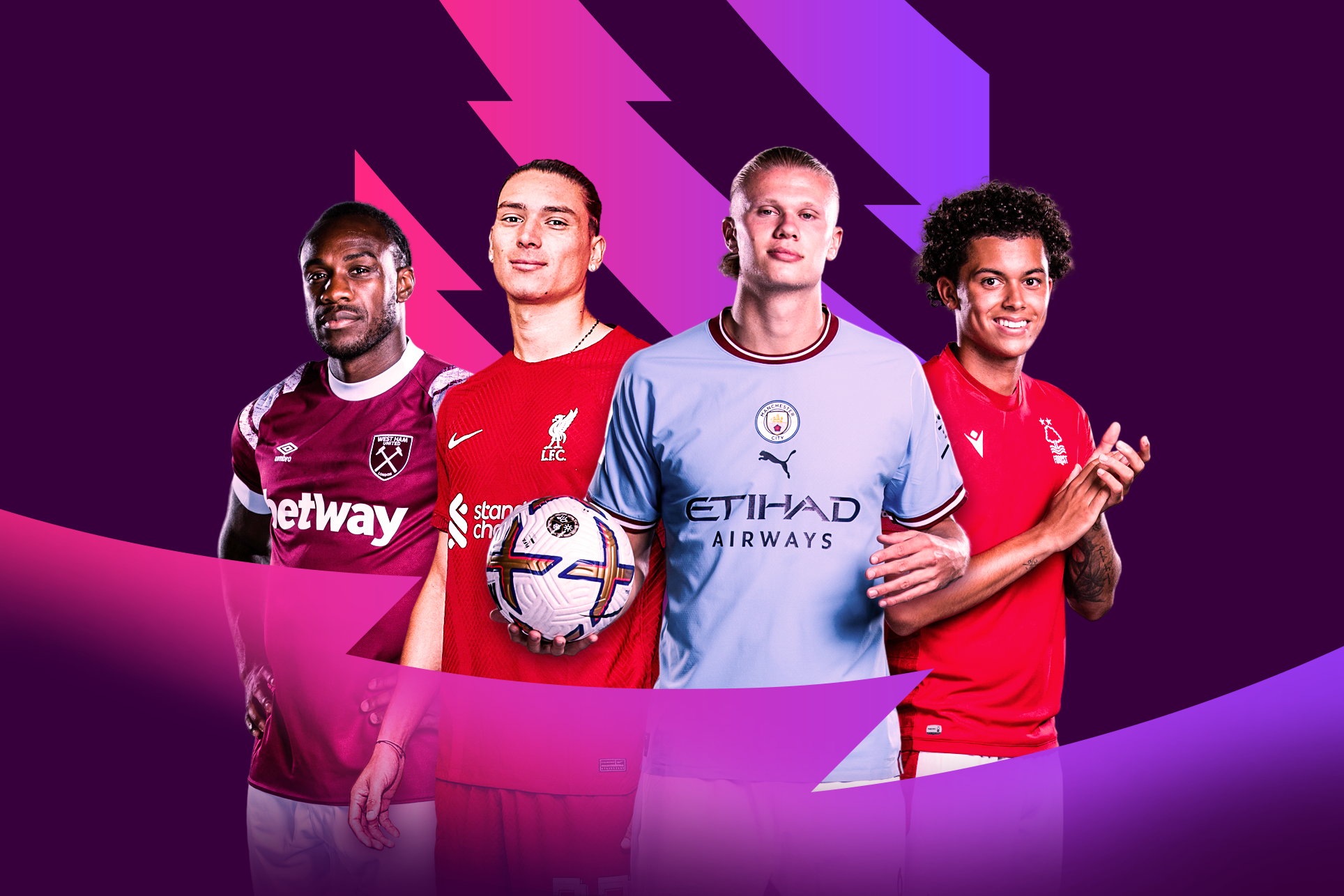 Our Premier League Match Day 21 preview is brought to you in partnership with EPL Index, and Dave Hendrick – host of the Two Footed Podcast, offering FREE podcasts to football fans.
This weekend there are crucial matches at the top of the table, at the bottom of the table, and a mid-table match-up that neither participant is pleased to be part of. Without any further ado let's get stuck into the preview.
Premier League Match Day 21 | Liverpool vs Chelsea
Saturday 21 January | 1230 GMT | BT Sport Live Streaming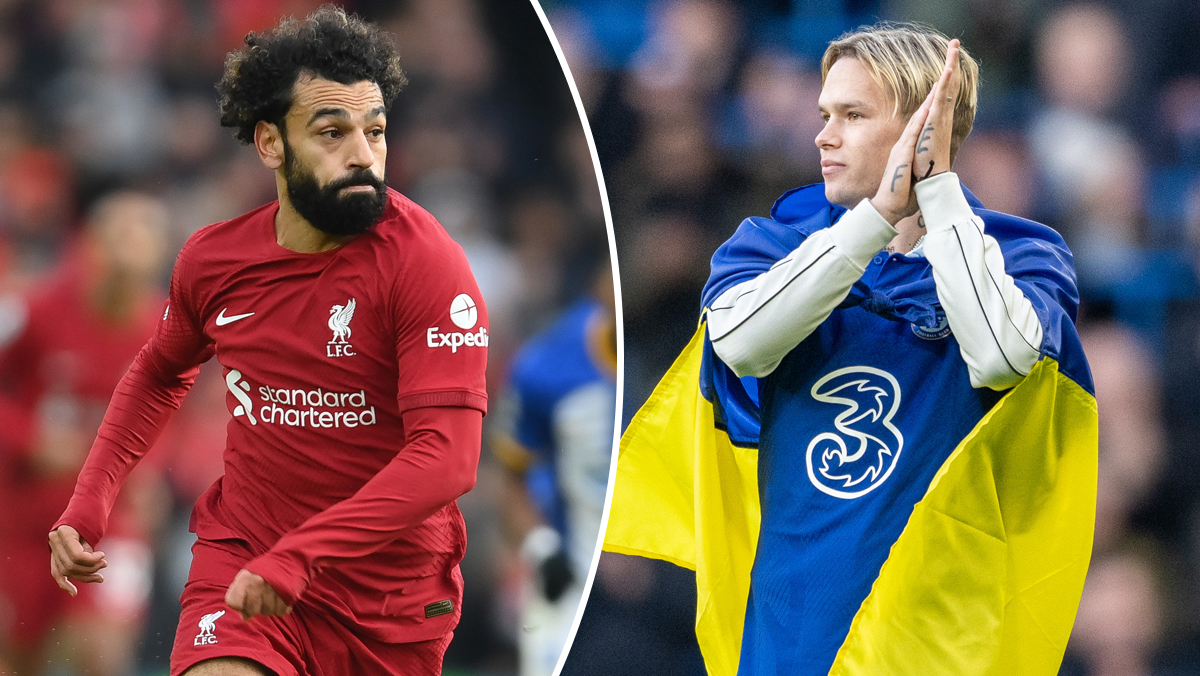 Let's start with that mid-table match-up as 9th-place Liverpool take on 10th-place Chelsea at Anfield in the early kickoff of the weekend. West Ham hold the crown of the most disappointing team this season, the team that has underperformed the most, but these two are right in that mix.
Liverpool came within two games of winning everything last season, finishing just one point behind Manchester City in the Premier League winning both domestic cups and losing the Champions League final. in the summer they added Darwin Nunez but neglected to address the glaring issue in midfield. Despite assurances from local journalists that they had no glaring gaps to fill and that they would be "bang the mix for major honours", Liverpool and locked a long way short of 18 capable of competing for the Premier League let alone winning it.
Key players from past success have been kept too long and I know holding the team back. Jurgen Klopp is under pressure for the first time in his Liverpool career. But the German manager says he knows what needs to be done And that he won't be too loyal when it comes time to move players on. Given Liverpool's current predicament, Klopp now has 20 games to save the season and secure all-important Champions League football for next season.
Todd Boehly rode into London to rescue Chelsea after the British government forced Roman Abramovich to sell the club. Boehly is loud, boisterous, and wants to make an impression. Well, it must be said he has done a fine impression of having no earthly idea what he's doing. inclusive of the £60million that they have guaranteed to pay RB Leipzig for the purchase of Christopher Nkunku and the £36million they have today agreed to pay for Noni Madueke of PSG Boehly's transfer spend is already approaching £550 million since he bought the club. add to that the cost of sacking Thomas Tuchel and appointing Graham Potter who they both out of his contract at Brighton, another 40 million all in.
Boehly's reward for this near £600 million outlay? 10th place in the Premier League. No wonder Chelsea fans are already calling for Graham Potter to go, no wonder the manager himself has had to aggressively defend himself in press conferences. it may well be that Todd Boehly thought he could just spend his way to success in the Premier League but thus far his scattergun approach has yielded a poor return.
With the gap to the top four now 10 points for these clubs, this game is must win for both.
No matter where you are, you can use your Liberty Shield VPN to find a way to watch Premier League Match Day 21. Don't have a Liberty Shield VPN? You're missing out! Click right here to check out what we can offer you, and use the code EPL25 to get a 25% OFF your VPN or VPN Router at check-out.
Premier League Match Day 21 | West Ham vs Everton
Saturday 21 January | 1500 GMT | No Live UK TV Streaming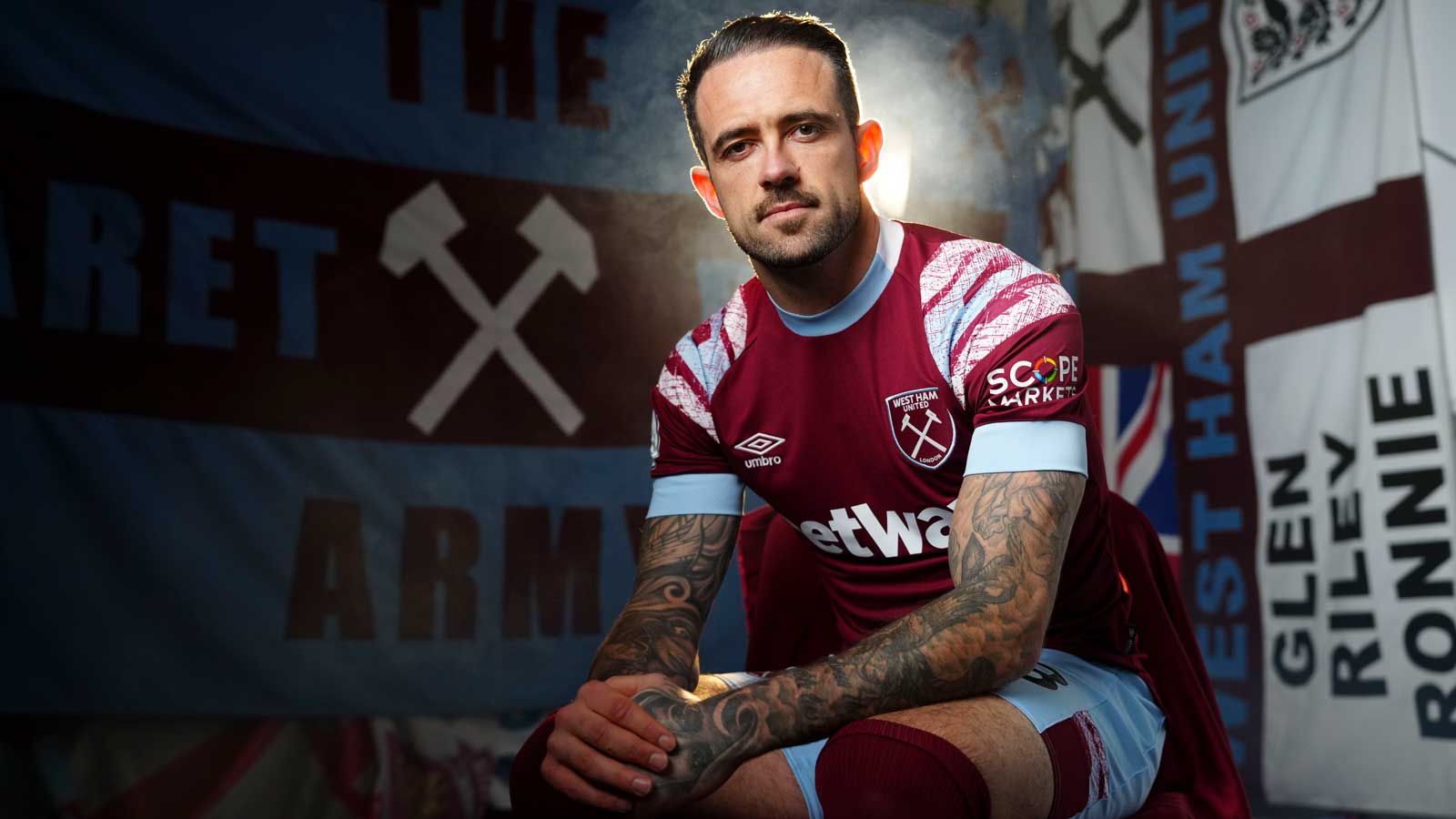 Next up we have the David Moyes Derby as the Scottish manager's pitiful West Ham team take on the club he made his name at, in the form of pitiful Everton.
This could of course be termed the Frank Lampard Derby, as the Everton manager made his name as a player wearing the claret and blue of the Hammers but, given Lampard's track record as a manager, it is probably fair to say he hasn't yet earned the honour of having a Premier League clash named after him in this blog.
As mentioned last week we generally don't generally promote bad teams on this blog but given that both of these teams should be much higher up the table, and owing to the fact that both of these managers could well face the sack if their teams lose, we felt it was worth including this game.
It is hard to pinpoint what has gone wrong for West Ham this season. During the summer transfer window, they spent a substantial amount of money on a collective of very talented players to upgrade their squad. So far a combination of injuries and poor from those new signings have meant that West Ham have not reaped the rewards they hoped for. Things have not been helped by the poor form of Declan Rice and Jarrod Bowen nor by the managers' insistence on playing players who are not as good as some of the new arrivals.
No team has lost more games in the Premier League this season than West Ham. Twelve defeats in their first 19 games is completely unacceptable for a team with this much quality. A team who qualified for Europe in both of the last two seasons should not be facing the possibility of relegation. It's not just the defeats themselves either but more so the manner of those defeats. A typical David Moyes team is difficult to play against but this season teams seem to very much enjoy facing West Ham. If the Scot is to keep his job that needs to change immediately.
While Moyes has earned the right to try and work his way out of this mess, his opponent on Saturday has not. Frank Lampard is, without question, the worst manager in the Premier League. Frank Lampard has been given 3 jobs now based on what he did as a player and has shown no signs of improvement during his managerial career.
There seems little point in wasting column inches on this Everton team but this game is vital for both teams. With Everton having lost to Southampton last weekend the Saints joined Everton and West Ham on 15 points at the bottom of the table and given that Southampton play at home this weekend and could well get a result against Aston Villa it is possible, maybe even likely, that one of these teams finishes the weekend bottom of the league. A draw might see them finish as the bottom two and potentially signal the end of both managers at their respective clubs. Could David Moyes be returning to Everton as manager in the coming weeks?
No matter where you are, you can use your Liberty Shield VPN to find a way to watch Premier League Match Day 21. Don't have a Liberty Shield VPN? You're missing out! Click right here to check out what we can offer you, and use the code EPL25 to get a 25% OFF your VPN or VPN Router at check-out.
Premier League Match Day 21 | Arsenal vs Manchester United
Sunday 22 January | 1630 GMT | Sky Sports Live Streaming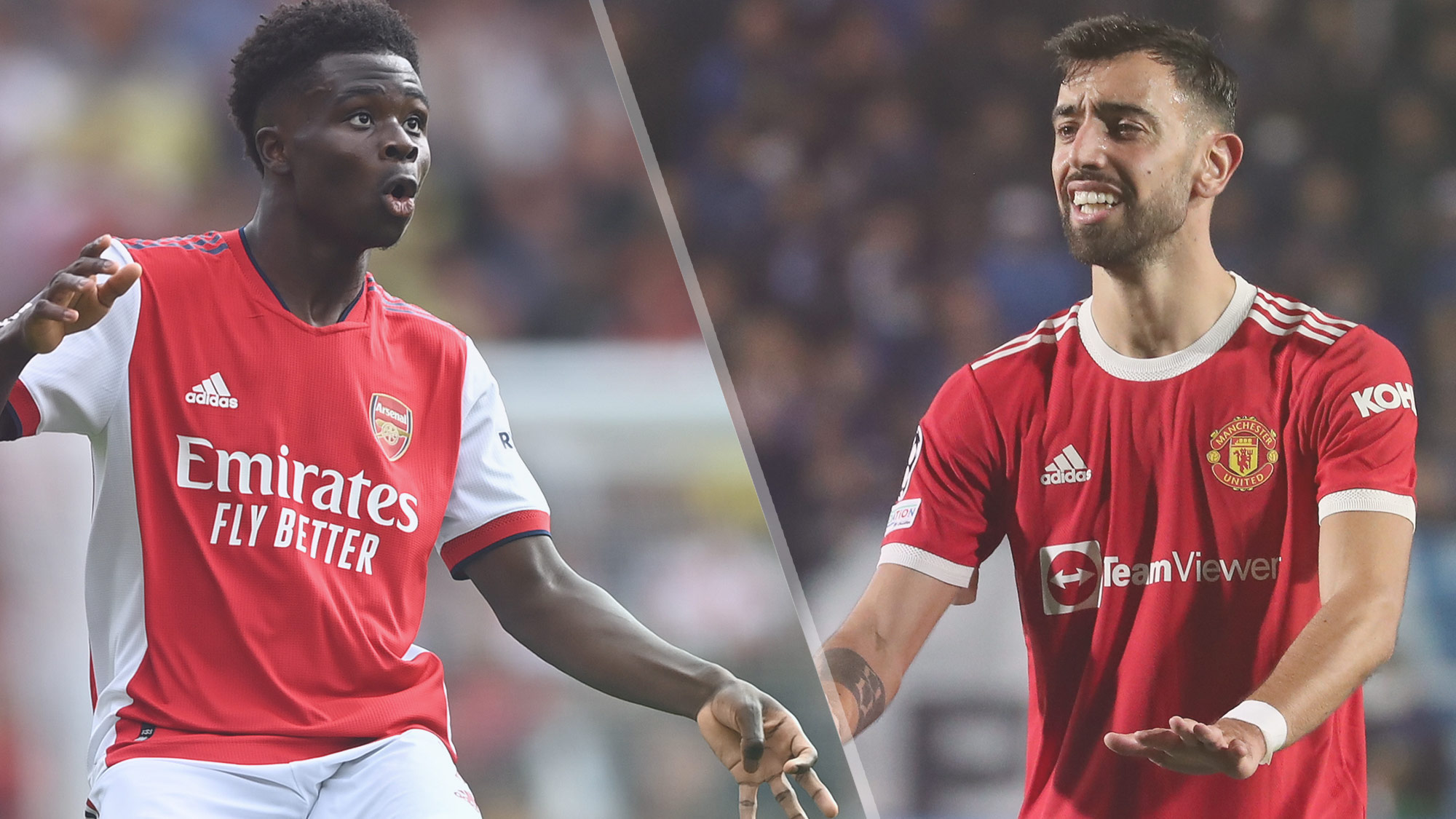 Super Sunday brings us one of the marquee games on the Premier League calendar. These two clubs Produced the best rivalry the Premier League has ever seen. From the arrival of Arsene Wenger on English shores in 1996 until Sir Alex Ferguson's retirement in 2013, when you thought of the Premier League you thought of this rivalry.
The first eight years remain arguably the greatest period in Premier League history as these two teams set the standard for others to aim for. In that 8-year period, United won 5 titles and Arsenal won 3. While other clubs may have inserted themselves in the title race for a year or two, these sides knew that if they finished above the other they would likely be crowned League champions. unlike the bromance between Jurgen Klopp and Pep Guardiola, Ferguson and Wenger couldn't stand each other. they held a grudging respect for each other but neither ever missed the chance to fire a shot at the adversary. On the pitch, this was a rivalry defined by physicality as well as talent. The players hated each other. They wanted to hurt each other. These games were wars for the players. No quarter was asked, and none was given.
Both sides have been through tough times following the departures of their legendary managers, in truth Arsenal's began well before Wenger left. The Gunners made a decision to move to the Emirates in 2006 and the financial impact of building a new stadium ended their time as real title contenders in 2006. Because both managers had been holdovers from the era when managers oversaw every aspect of the football club, as opposed to the current model of a Sporting Director and Head Coach – something English football was slow to embrace and United and Arsenal didn't get on board with for a long time after they started to become more common, their departures left massive power vacuums. Those power vacuums led to power struggles within both clubs, the promotion of unqualified people within both clubs, and countless bad decisions made, with hundreds of millions in transfer fees paid out on players who simply weren't good enough to play for either of these iconic clubs.
Things are definitely looking a lot brighter for these clubs now though, as they enter the weekend first and third respectively in the Premier League table. Arsenal have lost only once all season, and that was in the first meeting between these sides earlier this season. On that day, United exposed the naivety of this young Arsenal team and punished them ruthlessly on the counterattack after inviting pressure. With Marcus Rashford and Bruno Fernandes having found their best form again after the departure of Cristiano, not a coincidence by the way, United will look to do exactly the same this weekend. Arsenal will be hoping that Bukayo Saka and Martin Odegaard in particular can carry on their excellent recent form as the playmaking of those two is so vital to their success.
No matter where you are, you can use your Liberty Shield VPN to find a way to watch Premier League Match Day 21. Don't have a Liberty Shield VPN? You're missing out! Click right here to check out what we can offer you, and use the code EPL25 to get a 25% OFF your VPN or VPN Router at check-out.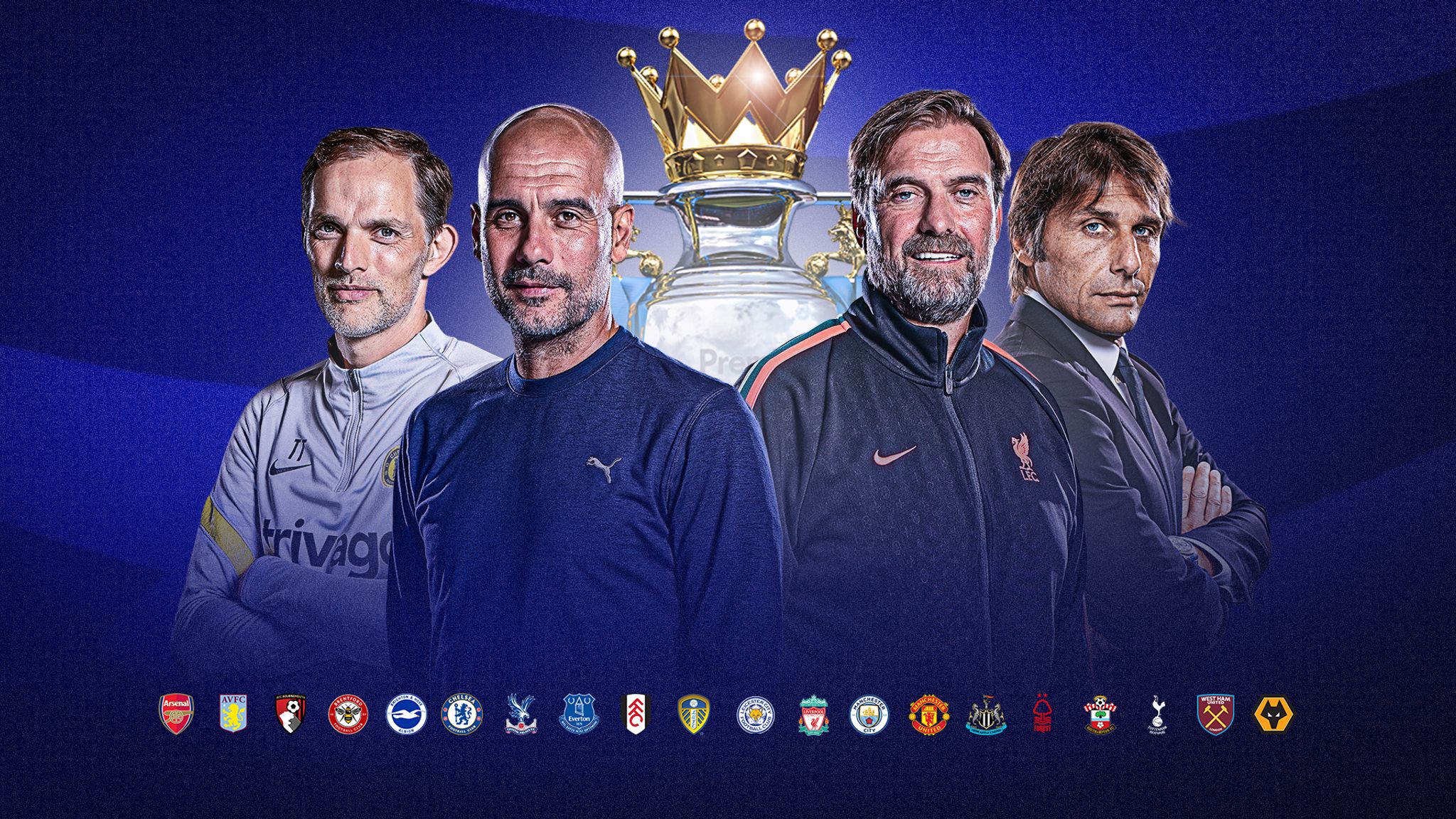 How to watch every Premier League Match Day 21 game from anywhere…
Premier League Match Day 21 matches will be streamed live on Amazon Prime Video in the UK, as well as their respective apps for iPhone, iPad, Android, Smart TV, Now TV, FireTV etc.
But these streaming services are not available to everyone, for example when you load Amazon Prime, Sky Sports and BT Sport in the USA, Germany, Ireland, Netherlands, France, Spain, Portugal, Australia, Dubai, Canada etc. you will get an error message.
Sorry, this video is not available in your country. This is basically because their streaming services are geoblocked based on the IP address being used to access it. You must be a UK domestic web user to access Amazon Prime, BT Sport, Sky Sports and BBC Sport live tv streaming.
Get a UK IP address for Premier League Match Day 21
If you want to watch on your Windows PC, Mac, FireTV, iPhone, iPad or Android then you can get a UK Proxy or VPN Apps from Liberty Shield, FREE for 48 hours and then from only £8.99 per month..
Prefer to watch on supported media streaming devices like Now TV, Smart TVs, Apple TV, Xbox, PS4, Roku etc? You'll need a UK configured VPN Router setup as British, available from only £14.99 with Worldwide Shipping available.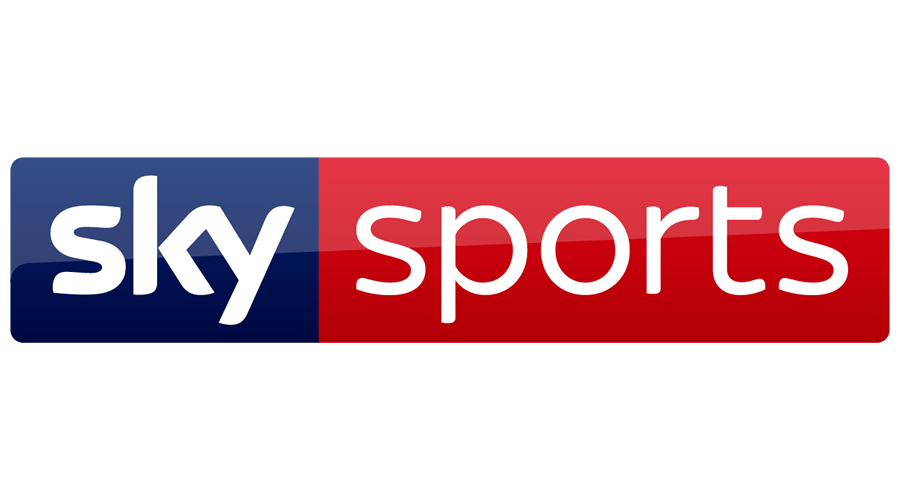 How can I watch Sky Sports Premier League 22/23 matches live?
If you're a diehard fan of the Premier League, then Sky Sports is undoubtedly the best place to watch. Not only do they show more live games than any other broadcaster – 128 in total – but their dedicated channels mean that you won't miss a single match. And with packages starting at just £44 per month, it's easy to see why they're one of the most popular choices for fans.
Whether you're looking for comprehensive coverage or just want to catch the odd game here and there, Sky Sports has you covered. So if you're a Premier League fan, there's really no better place to watch your favourite team in action.
Whichever option you choose, you'll also get access on your phone, tablet and/or laptop via Sky Go. See all four options on the Sky website.
If you don't want to get locked into a Sky contract and satellite dish on your home, that's OK. The NOW (formerly NOW TV) streaming service is another alternative offered by Sky. It's now available on a number of devices, including smartphones, tablets, laptops, Chromecast, and even gaming consoles.
A Day Pass allows you to watch all Sky Sports channels for 24 hours and costs £11.99; this is ideal for single-occasion visits. If you plan on watching every weekend, the Month Pass makes much more sense. It will be available for £25 per month for 12 months before reverting to its usual price of £33.99 after that – unless you cancel.
This offer also includes a month of free Now Boost, which adds 1080p video and Dolby 5.1 surround sound, removes ads and lets you stream on three devices at the same time (instead of the usual 2). After that, it'll cost you an extra £5 per month.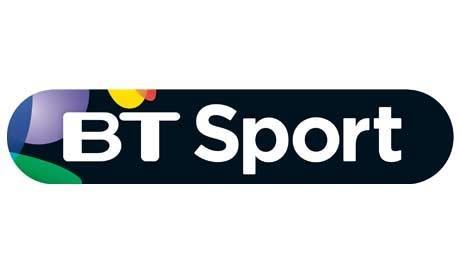 How can I watch BT Sport Premier League 2022/23 matches live?
Your secondary place for Premier League action after Sky is BT Sport. This season, there are a total of 52 live games available. There are a few options when it comes to signing up to BT Sport, firstly by combining it with BT Broadband. Put your postcode into the website to see what deals are available.
On the TV side, prices start at £16 per month for the duration of a 24-month contract. In exchange, you'll get all the BT Sport channels and BoxNation, alongside Freeview, AMC and a recordable TV box.
You can also just use the BT Sport app for £16 per month- it works on mobile, tablet, smart TV and console – or  buy the Monthly Pass for £25 per month. If your device supports it, you'll still be able to watch in up to 4K HDR quality. Sky customers can get BT Sport added for £21 per month.
BT also offers a combined package with Sky Sports via Now, which is £41 per month for 24 months.
How can I watch Amazon Prime Premier League 2022/23 matches live?
Over the last several years, Amazon has gradually increased the number of sports showcased on its Prime Video streaming service. While tennis is still the main attraction, there are 20 Premier League matches to watch this season. You can watch Prime Video on a computer or with the free Prime Video app on numerous devices.
If you're already a member of Amazon Prime, you already have access to Prime Video as part of your membership. It presently costs £7.99 per month or £79 per year, and you also receive free next-day delivery on many items, music, cloud storage, and other services. From September 15th onwards it will increase to £8.99 or £95 per year instead.
New customers can participate in a 30-day free trial. You can join up via the Amazon website, but if you live outside of the United Kingdom, you'll need a VPN to watch the football.

How can I watch BBC Sport Premier League 22/23 matches?
Whilst BBC will have no live Premier League matches, if you are content with free Premier League Match Day 2 highlights then they have you covered. Match of the Day and Match of the Day 2 are available live when screened on the BBC Sport website, and also on catchup with BBC iPlayer.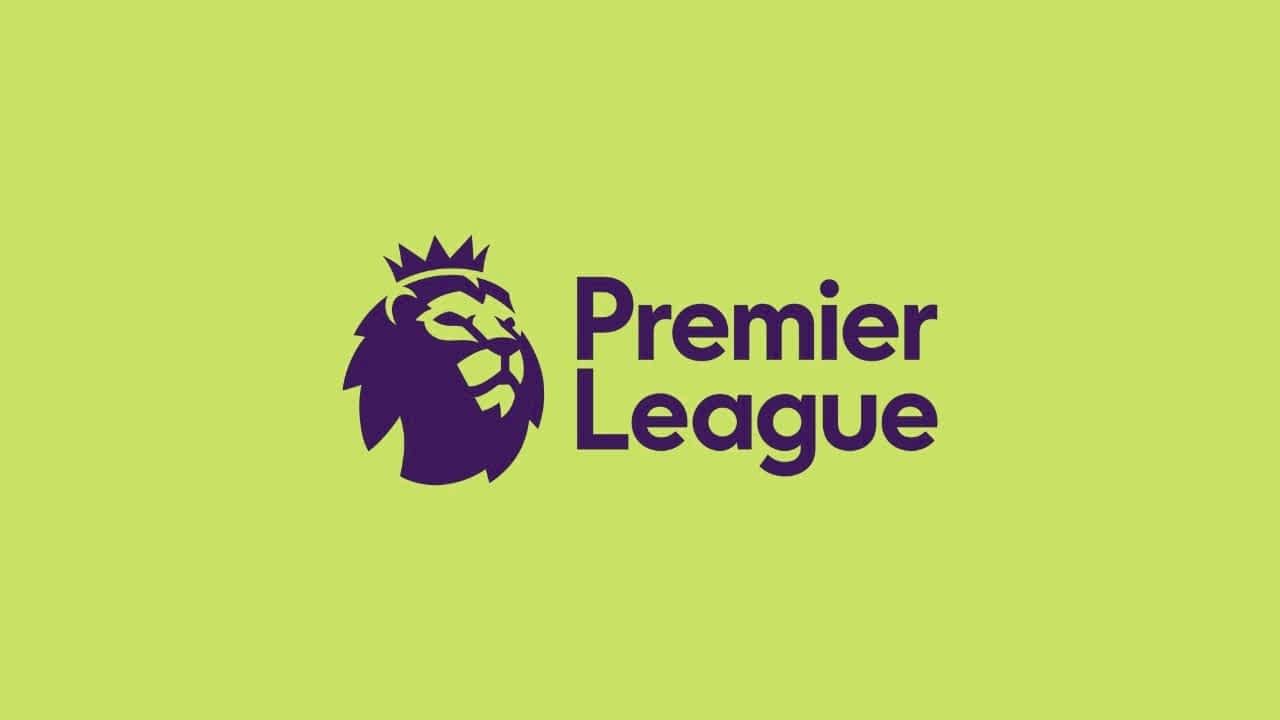 Furthermore; Sky Sports, Now TV, BT Sport, Amazon Prime and BBC Sport aren't the only geographically-censored streaming services a VPN or Proxy will allow you to access.  Other UK services like BBC iPlayer, ITV Hub, All 4 and BritBox are available. Plus with the option to switch to our USA service whenever you like, you can access Hulu, HBO GO, Netflix and Pandora.  Essentially you can access international content from virtually anywhere!