FA CUP 4TH ROUND PREVIEW
This weekend the FA Cup 4th round takes place which means a break in the Premier League schedule. That means your usually scheduled Premier League preview is once again an FA Cup preview. Live FA Cup games on TV are shown through a shared coverage agreement between BBC and ITV in the UK.
The FA Cup is a fantastic competition, one that needs to be protected. In the era of the Premier League and Champions League and the mega Money that comes from those competitions, this competition may have lost some of its luster but for many fans, especially those of an older disposition and those of lower League teams the really is nothing like it.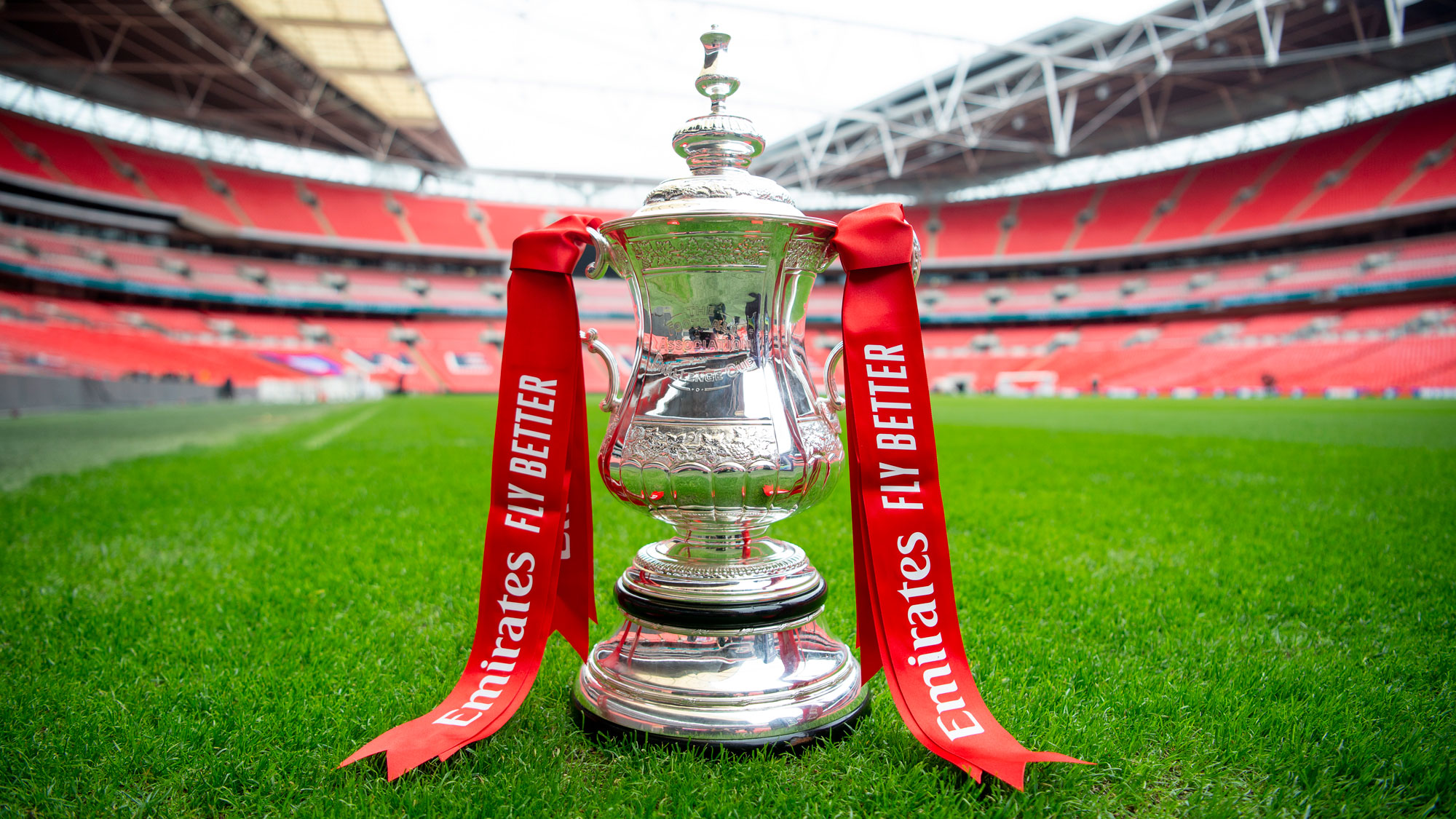 Our FA Cup 4th Round 2023 preview is brought to you in partnership with EPL Index, and Dave Hendrick – host of the Two Footed Podcast, offering FREE podcasts to football fans.
It's an opportunity for lower league teams to test themselves against the elite, and for fans of those lower League teams to see the best of the best up close and personal. There are 32 teams left in the competition, and 22 are from the lower leagues. All bar two of this weekend's 16 games feature a lower league team and seven are all lower League clashes meaning that we will have at least seven lower league representatives in the 5th round.
Along with 11 Premier League teams, we have 12 Championship teams, five League One teams, three League Two teams, and one non-league team in the form of Wrexham. Hopefully, we'll see some more upsets this weekend.
FA Cup 4th Round | Manchester City vs Arsenal
Friday 27January | 2000 GMT | ITV Live Streaming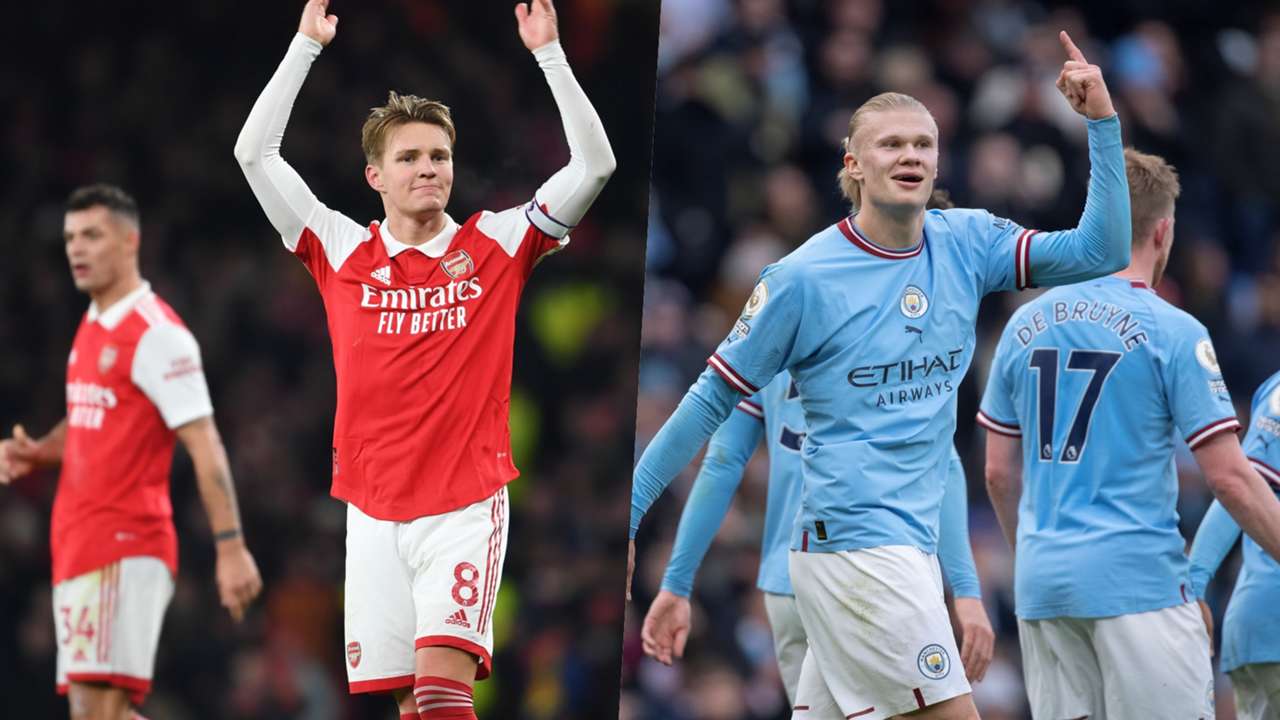 There's no way around it, this is the marquee game of the weekend. And what better way to start the weekend than with a big game, under the lights, on a Friday night? These are the top 2 teams in English football at this moment in time and this game could have significant implications not just in the FA Cup, but also in the Premier League title race.
These two teams are yet to face each other this season and it will be interesting to see if the victor here takes a psychological Edge into the two League matches they still have to play.  Arsenal I will come into this game full of confidence as the Premier League leaders  Manchester City remain, in the eyes of most, the best team in the land. there are many links between these clothes, for many years Manchester City, flush with oil money, tried to take Arsenal's best players but now things have changed. it's not that Arsenal took City's best players, but they took the Assistant Manager to make him the Arsenal manager and they took key squad players and made them centrepieces in their own team.
City have not looked like the same team this season that they were in previous seasons but in the second half against Tottenham and throughout the game against Wolves they showed flashes of what they're capable of. this will be a huge test for both teams and should provide some real clarity as to just how good Arsenal are.
FA Cup 4th Round | Brighton vs Liverpool
Sunday 29 January | 1330 GMT | ITV Live Streaming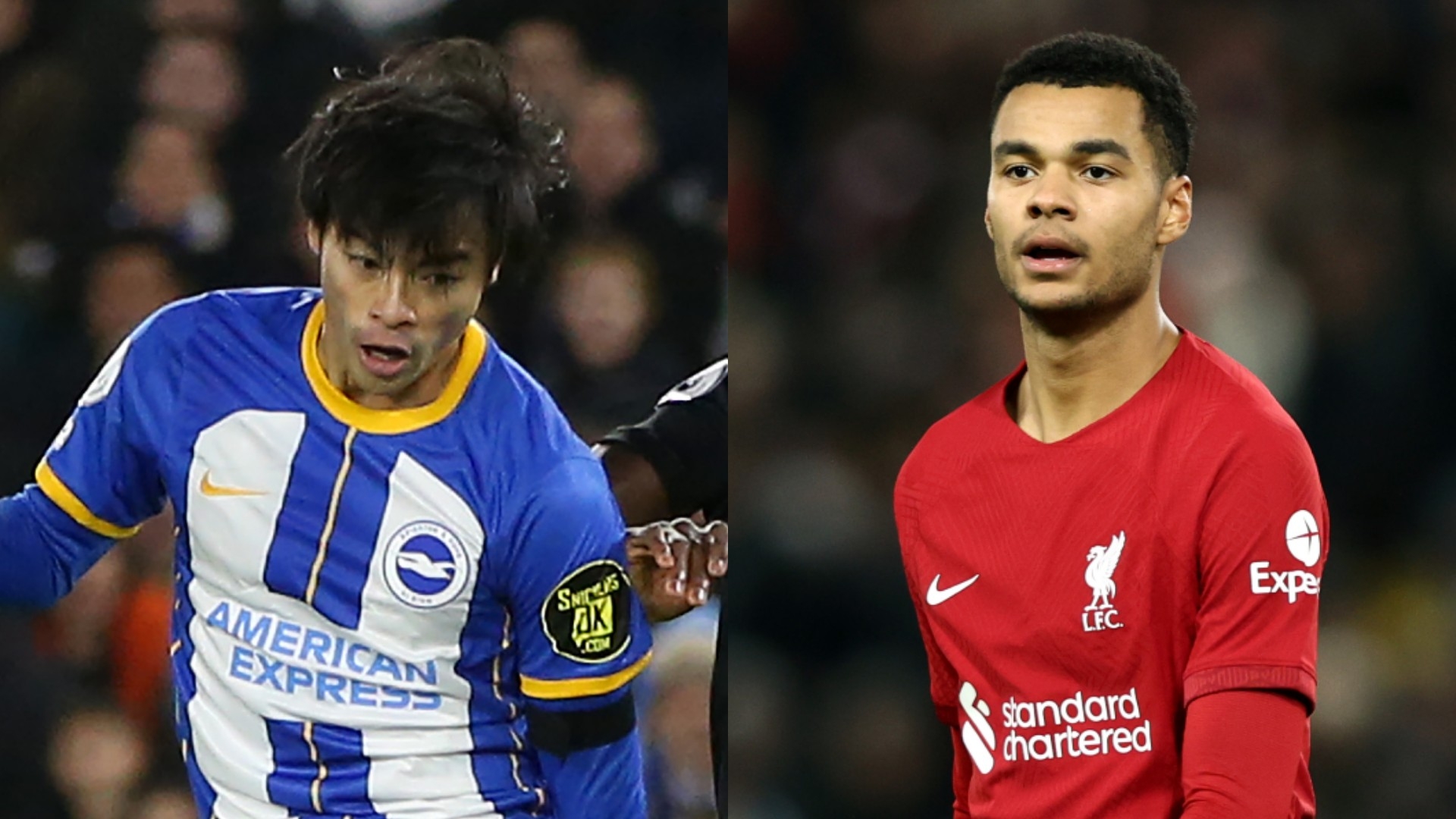 No Liverpool fan is looking forward to this one. The pain and embarrassment inflicted on their team by Brighton only a fortnight ago have not even begun to subside.
On January 14th these teams met at the Amex and Brighton ran out 3-0 winners, a score line that flattered Liverpool. The south coast team absolutely destroyed their more glamorous opponents. Italian manager Roberto De Zerbi must have been able to believe what he was watching as his team put on the most impressive performance of his reign to date.  they dominated the middle of the park, effortlessly bypassed Liverpool's infamous pressing, and then tore the visitors apart in wide areas.
Kaoru Mitoma gave Trent Alexander-Arnold the type of roasting that spawns multiple compilation videos, Moises Caicedo and Alexis Mac Allister exposed the mediocrity of Jordan Henderson and Alex Oxlade-Chamberlain, and Evan Ferguson gave Joel Matip and Ibrahima Konate everything they could handle and then a little bit more. Those four players showed off the Incredible job Brighton have done in terms of recruitment in recent years. Signed for a combined figure of less than £20 million, all four look like players Brighton will sell for figures approaching what they received from Marc Cucurella last summer.
While once Liverpool could lay claim to the title of the Premier League's best-run club there is no doubt that Brighton now hold that position. During the summer they lost their sporting director to Newcastle, and then Chelsea took their manager in September, this would cripple most clubs and cause a severe regression but Brighton have gone the other way. They've upgraded their manager and their front office continues to operate at an elite level. De Zerbi deserves huge credit for how quickly he has implemented his system and for how effective it has been.
Liverpool, on the other hand, look like a shell of themselves. They've gotten old and they've gotten slow, those are not things that work well with Jurgen Klopp's preferred brand of football. where once they were a defensive juggernaut and horrible to play against, now teams seem to enjoy playing against them and Liverpool struggle to stop the opposition from scoring goals.
Perhaps returning to the scene of the worst performance of the Jurgen Klopp era will help them heal the wounds inflicted by Mitoma and co and get their season back on track but would anybody be surprised if we get a repeat of what happened two weeks ago?
FA Cup 4th Round | Derby County vs West Ham United
Monday 30 January | 1945 GMT | ITV Live Streaming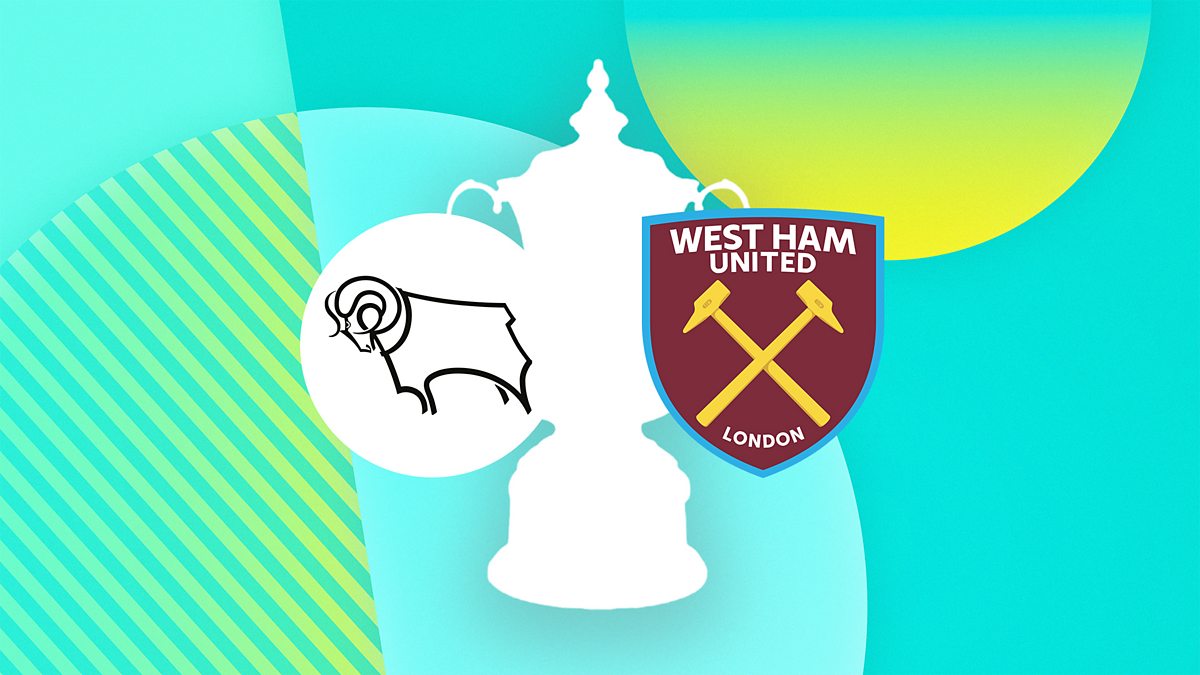 Less than a year ago it seems like Derby County were going out of business. The mismanagement of a great Club by Mel Morris remains a scandal for which the perpetrator has not yet been held accountable. Lingering in administration, with bills and unpaid deaths Rising, with their players going weeks without pay, and with their fans unsure how much longer they would have a club to cheer for, times were as dark as the dead of night.
Finally, after months of speculation, weeks of negotiations, and more bad faith actors then we could possibly list Derbyshire-based property developer David Clowes purchased the club and its stadium and saved Derby County. Now, the future looks bright.
Under new manager Paul Warne Derby sit fourth in League One Off the back of five straight League wins and on a 14 match unbeaten League run that dates back to mid-October. they have been able to keep hold of many of their best young homegrown talents such as Max Bird, Jason Knight, and Louie Sibley and they look like a real contender to find their way back into the Championship for next season. Warne is something of an expert at winning promotion from League One into the Championship having done so on three occasions with Rotherham, including last season.
This cup run has seen Derby defeat Torquay United, Newport County, and Barnsley and brought even more joy to Pride Park. Now they face a much bigger test.
West Ham United are a Premier League team and regardless of the fact that they have not performed well this season, they will go into this game as heavy favourites. David Moyes may have done enough to save his job for now with the recent win over Everton but make no mistake defeat to a League One team could be a sackable offense given their league form.
There are 7 Premier League teams taking on lower-league opposition this weekend and when you consider league form, travel, and the fact that this is a Monday night game under the lights West Ham do look like the team most likely to be upset.
No matter where you are, you can use your Liberty Shield VPN to find a way to watching the FA Cup 4th Round. Don't have a Liberty Shield VPN? You're missing out! Click right here to check out what we can offer you, and use the code EPL25 to get a 25% OFF your VPN or VPN Router at check-out.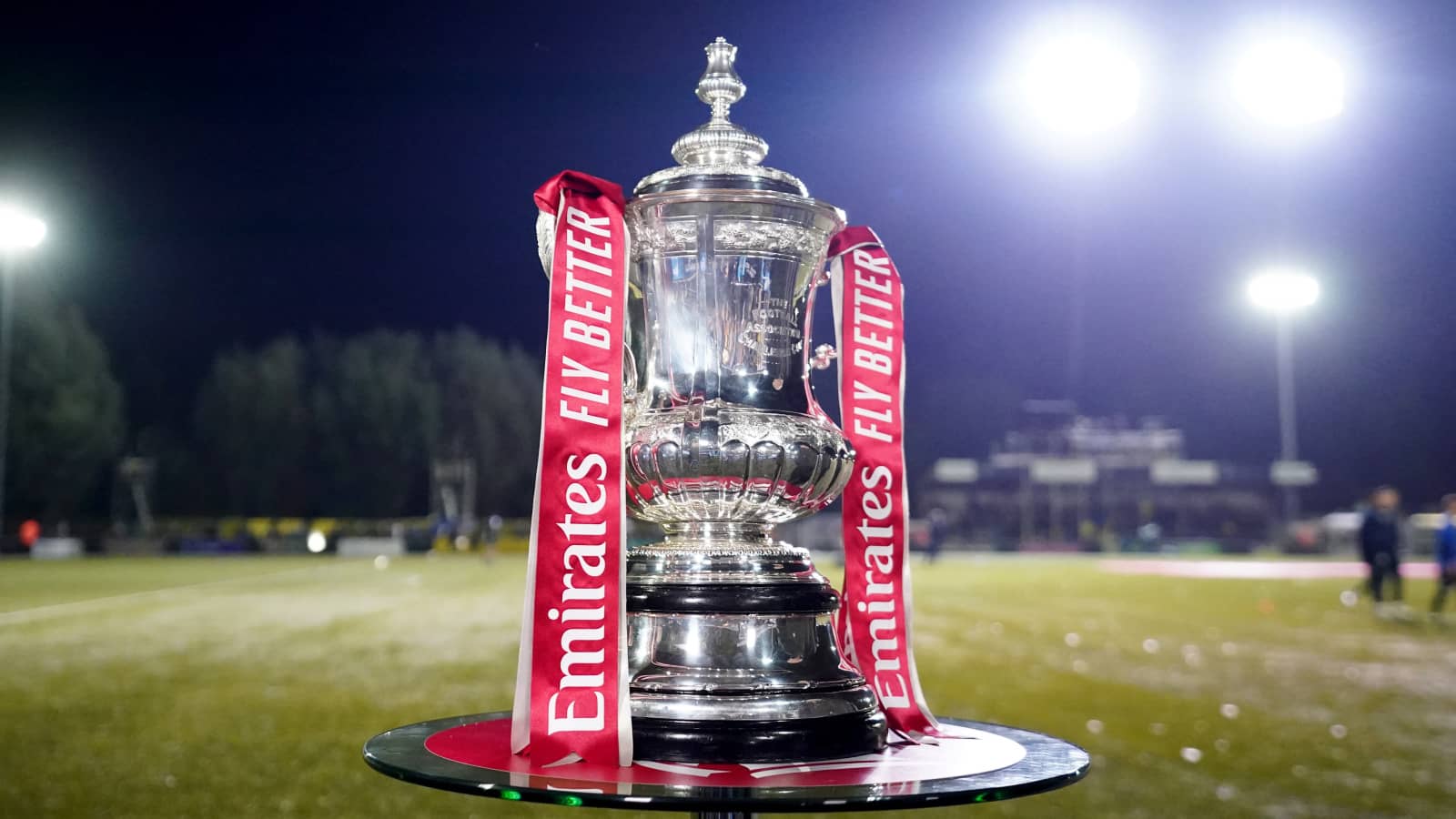 How to watch FA Cup 4th Round 2023 match from anywhere…
FA Cup matches for the 2022/23 season will be streamed live between BBC and ITV, as well as their respective apps for iPhone, iPad, Android, Smart TV, Now TV, FireTV etc.
But these streaming services are not available to everyone, for example when you load BBC iPlayer or ITVx in the USA, Germany, Ireland, Netherlands, France, Spain, Portugal, Australia, Dubai, Canada etc. you will get an error message.
BBC iplayer only works in the uk. Sorry, it's due to rights issues.
This is basically because their streaming services are geoblocked based on the IP address being used to access it. You must be a UK domestic web user to access BT Sport, Sky Sports, Amazon Prime UK, ITV and BBC Sport live tv streaming.
Get a UK IP address for FA Cup 4th Round 2023
If you want to watch on your Windows PC, Mac, FireTV, iPhone, iPad or Android then you can get a UK Proxy or VPN Apps from Liberty Shield, FREE for 48 hours and then from only £8.99 per month.
Prefer to watch on supported media streaming devices like Now TV, Smart TVs, Apple TV, Xbox, PS4, Roku etc? You'll need a UK configured VPN Router setup as British, available from only £22.99 with Worldwide Shipping available.

How can I watch ITV Sport FA Cup matches live?
The FA Cup will be broadcast entirely on free-to-air television in 2022 after ITV announced a four-year broadcast deal with the Football Association. ITV has revealed it will screen 20 live matches per season in the world's oldest football competition from 2021/22 to 2024/25, sharing coverage with the BBC from the opening round through to the final.
ITV will have the first and fourth choices of the second and fourth rounds and the quarter-finals as well as second and third selections for the first, third and fifth rounds. Matches will be screen on terrestrial TV as well as ITV.com and ITV Hub apps on various devices.

How can I watch BBC Sport FA Cup matches live?
With Premier League Pay-Per-View now scrapped, the BBC gets their live action once again through their FA Cup rights.  They also offer free FA Cup and Premier League VPN 20/21 highlights, with Match of the Day and Match of the Day 2, available live when screened on the BBC Sport website, and also on catchup with BBC iPlayer.
Furthermore; ITV Sport and BBC Sport aren't the only geographically-censored streaming services a VPN or Proxy will allow you to access.  Other UK services like Sky Sports, Now TV, BBC iPlayer, Amazon Prime, BT Sport, All 4 and BritBox are available. Plus with the option to switch to our USA service whenever you like, you can access Hulu, HBO GO, Netflix and Pandora.  Essentially you can access international content from virtually anywhere!