PREMIER LEAGUE MATCH DAY 25
Nine games in the Premier League this weekend, with Arsenal and Chelsea having the weekend off due to Chelsea's involvement in the World Club Cup. Premier League Match Day 25 will be shown by pay-TV broadcasters Sky Sports, BT Sport, Amazon Prime and with match highlights available free on BBC Sport with Match of the Day.
That London Derby would have been an interesting game given the seasons the two teams are having, but it will be one for another day. Without it there's still plenty of good games on offer so as usual we've got a preview of three of the best games for your viewing pleasure.
Our Premier League Match Day 25 preview is brought to you in partnership with EPL Index, and Dave Hendrick – host of the Two Footed Podcast, offering FREE podcasts to football fans.
So, here's a preview of three games from Premier League Match Day 25 that should be worth your time this weekend.
Premier League Match Day | Rangnick Rallies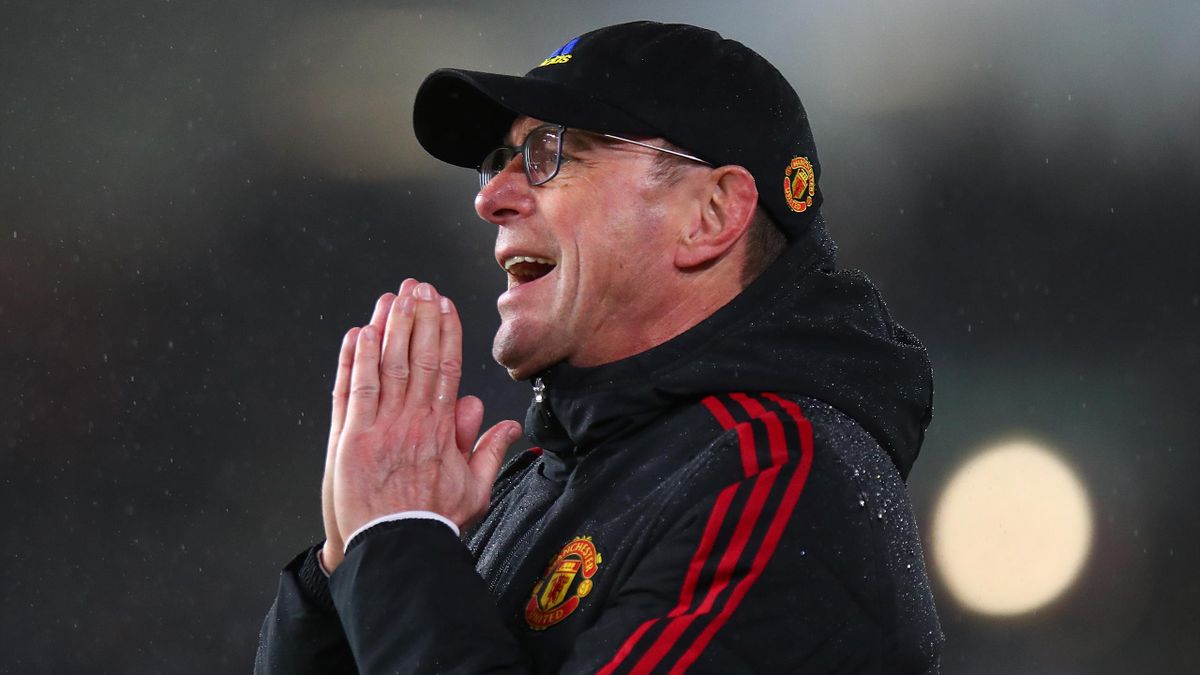 ⚽ Manchester United vs Southampton
📅 Saturday 12 February 2022
⏰ 1230 UK Kick-Off
🖥️ BT Sport Live Streaming
If Ralf Rangnick is given full control of Manchester United this season as a Sporting Director then Ralph Hassenhuttl would almost certainly be one of his preferred choices for the next full time manager of Manchester United. These two men have a long history that pre-dates even their time spent together at RB Leipzig when Rangnick, as Sporting Director, hired Hasenhuttl to manage the team when he himself stepped down from the position.
Rangnick currently operates as the interim manager of Manchester United, but there is obviously a lot of uncertainty over his role at the club. It seems unlikely that he will remain as manager, but he has signed a two year consultancy contract with the club to begin this summer. What that will entail is open to interpretation. He might just become an outsider offering advice that is not taken on board, or he could end up having a major role in the reshaping the club. For now, as manager, he needs to get United back on track after a disappointing exit in the FA Cup and a poor draw away to Burnley during the week. United want a top four finish, but unless things improve quickly they may have to settle for a Europa League spot for next season.
Hasenhuttl has done an exceptional job at Southampton considering the circumstances he inherited, the shaky ownership situation that loomed over the club for the past couple of years and of course the financial restrictions brought on by that ownership situation and the pandemic. To his credit, he stuck to his principles and refused to walk away from the club when it seemed like maybe he was holding a poisoned chalice after some chaotic spells that were highlighted by not one, but two 9-0 defeats at the hands of Leicester and Manchester United. This current spell is arguably the most stable extended spell of his term in charge and they currently occupy a place in the top half after a brilliant win over Spurs in midweek.
This should be a good game, with two managers who have very similar views on football and will likely set their teams up in similar fashion to play similar styles.
No matter where you are, you can use your Liberty Shield VPN to find a way to watch Premier League Match Day 25. Don't have a Liberty Shield VPN? You're missing out! Click right here to check out what we can offer you, and use the code ROUTER50 to get a 50% OFF a VPN Router at check-out.
Premier League Match Day | Conte Starting To Crack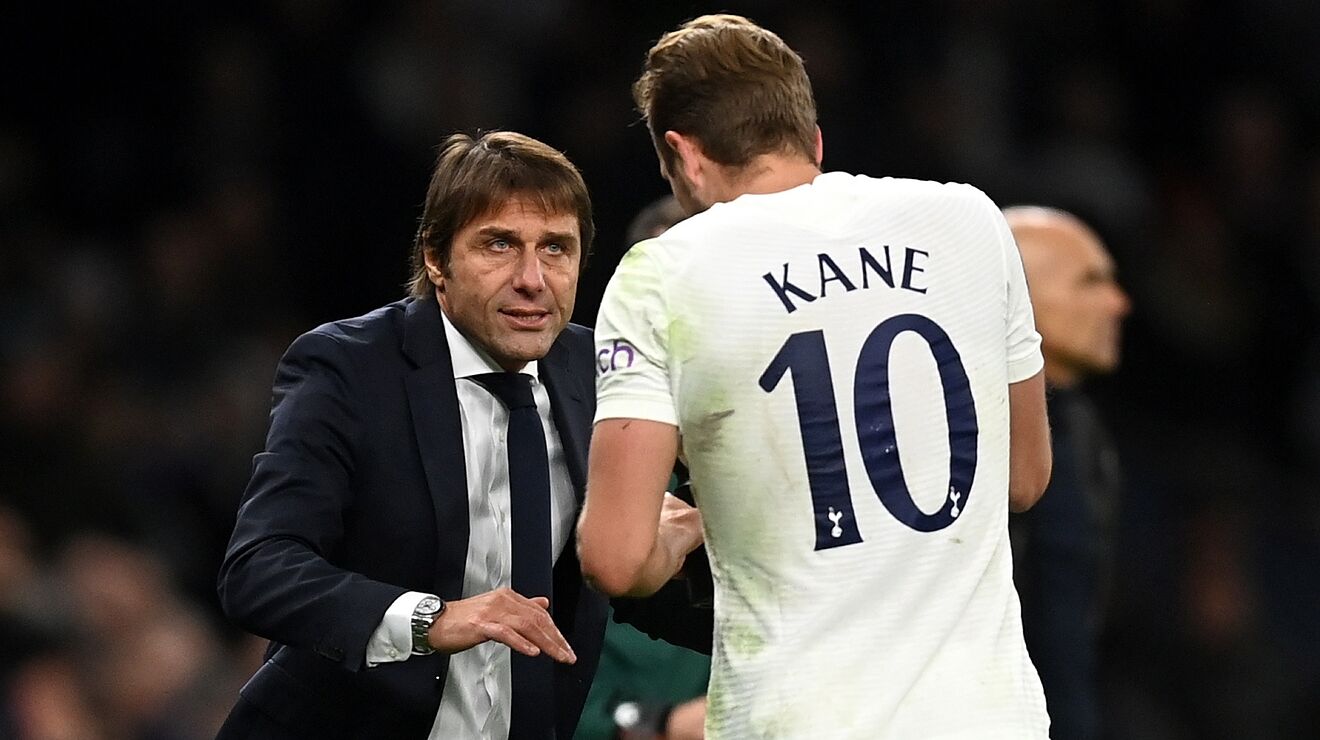 ⚽ Tottenham Hotspur vs Wolves
📅 Sunday 13 February 2022
⏰ 1400 UK Kick-Off
🖥️ No UK TV Live Streaming
When Bruno Lage was appointed as Wolves manager in the summer, many in the UK were unaware of who he was and believed he would be a downgrade from Nuno Espirito Santo who ended the summer signing on to become Tottenham manager. Everyone is aware of who Lage is now, after a brilliant season so far for Wolves that sees them very much in the mix for the top four. Nuno on the other hand lasted 17 games at Spurs before being sacked and replaced by Antonio Conte, who returned to the league he had previously won as Cheslea manager.
Conte's had a good, but at times frustrating, start to life at Spurs. He has very much steadied the ship and Spurs are well positioned to secure a top four finish if they can just stop being so "Spursy". Unfortunately for Tottenham Hotspur they simply can't get out of their own way. Take Wednesday night, 2-1 up with ten minutes to go and they conceded two goals that were almost identical in nature. Simple goals, crosses and headers by players who should not be winning headers in the box. Conte ripped into his team publicly afterwards, and it's a safe bet that what was said afterwards was even harsher. He won't tolerate "Spursy" carry-on, he will have to change the culture from a club who always find a way to lose, to one that finds ways to win.
Lage has done a brilliant job since taking over at Molineux. Despite previously favouring a back four, he has adapted to a back three because of the limitations in his squad. His side are very unique, holding the second best defensive record in the division while being the third worst attacking side in the league. It's not that Wolves are necessarily poor going forward, they play good football and create plenty of chances, they simply can't score goals regularly. 19 goals in 21 games is not going to get the job done and Lage will be hoping that Raul Jimenez can find form in front of goals because fourth place is there for the taking. With Manchester United, West Ham, Arsenal and Spurs all showing inconsistencies, Wolves could sneak there way in. They may be six points from fourth but they do have three games in.
This game will have a big impact on that chase for top four. It's likely to be a tight match and may come down to a tactical battle between Conte and Lage, which could make fascinating viewing.
No matter where you are, you can use your Liberty Shield VPN to find a way to watch Premier League Match Day 25. Don't have a Liberty Shield VPN? You're missing out! Click right here to check out what we can offer you, and use the code ROUTER50 to get a 50% OFF a VPN Router at check-out.
Premier League Match Day | Rodgers Leads Sack Race
⚽ Leicester City vs West Ham
📅 Sunday 13 February 2022
⏰ 1630 UK Kick-Off
🖥️ Sky Sports Live Streaming
At time of writing, Leicester City sit 12th in the league and their season so far can only be described as a disaster. It's not just the league either, they've been awful on all fronts. They were dumped out the League Cup by a third string Liverpool team, were embarrassed in the FA Cup by Nottingham Forest and their European campaign was a typical Brendan Rodgers shambles. A change is needed, and it's needed soon.
Rodgers threw his players under the bus after the Forest game, suggesting that some of them might need to be moved on in the summer. There is some merit to that, but if push comes to shove it may well be Rodgers that might find himself heading for the exit. After spending a substantial amount of money in the summer, and not selling a player for a large sum which is their usual mode of operation, Rodgers will have been given targets for the season. After bottling a top four finish in the last two seasons, it felt like this was the last chance for Leicester to finish in the Champions League spots. With how this season has gone, it may be that bigger clubs to cherry pick the likes of Ndidi, Tielemans, Maddison and Barnes, leaving Leicester needing to start over.
Of the teams pushing for fourth, Wolves have overachieved based pre-season projections, while United, Arsenal and Spurs have underachieved based on their talent and expectation. West Ham are the one club who have performed as expected, and that's been seen in their consistency. They can't be held to the same standards as Manchester City, Liverpool and Chelsea because they don't have the talent or depth of those clubs, but they have played to the best of their collective ability. With Declan Rice taking a big step forward this season, Jarrod Bowen having a purple patch, and the quality of the likes of Pablo Fornals, Said Benrahma and Manuel Lanzini leading to them becoming one of the most entertaining teams in the league, the Hammers have a great chance of a top four finish this season, and won't want to drop points this weekend.
Both teams need the points, but for different reasons. Having finished only one point apart last season, the gap between them this season is very surprising. If someone had said there'd be a 14 point gap between these teams this season, you'd probably have guessed that it was Leicester would be the ones with the advantage given the quality of their squad. Leicester are better than their league position, they'll believe they are every bit as good as West Ham and they'll want to prove it this Sunday.
No matter where you are, you can use your Liberty Shield VPN to find a way to watch Premier League Match Day 25. Don't have a Liberty Shield VPN? You're missing out! Click right here to check out what we can offer you, and use the code ROUTER50 to get a 50% OFF a VPN Router at check-out.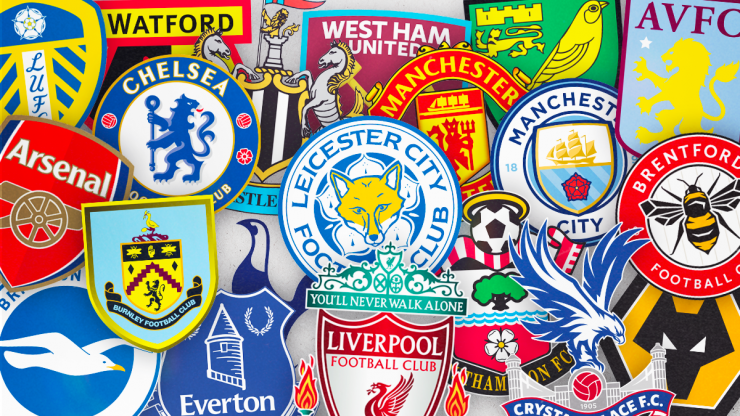 How to watch every Premier League Match 25 game from anywhere…
Premier League Match Day 25 matches will be streamed live between Sky Sports, BT Sport, Amazon Prime and the BBC Sport website, as well as their respective apps for iPhone, iPad, Android, Smart TV, Now TV, FireTV etc.
But these streaming services are not available to everyone, for example when you load BT Sport in the USA, Germany, Ireland, Netherlands, France, Spain, Portugal, Australia, Dubai, Canada etc. you will get an error message.
Sorry, this video is not available in your country. This is basically because their streaming services are geoblocked based on the IP address being used to access it. You must be a UK domestic web user to access BT Sport, Sky Sports, Amazon Prime UK and BBC Sport live tv streaming.
Get a UK IP address for Premier League Match Day 25
If you want to watch on your Windows PC, Mac, FireTV, iPhone, iPad or Android then you can get a UK Proxy or VPN Apps from Liberty Shield, FREE for 48 hours and then from only £8.99 per month..
Prefer to watch on supported media streaming devices like Now TV, Smart TVs, Apple TV, Xbox, PS4, Roku etc? You'll need a UK configured VPN Router setup as British, available from only £9.99 with Worldwide Shipping available.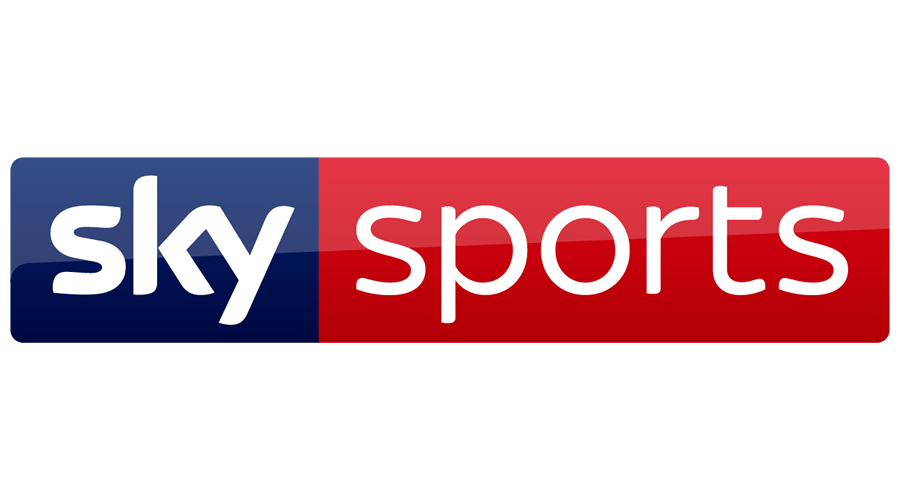 How can I watch Sky Sports Premier League 21/22 matches live?
Sky Sports is the main home of Premier League football with the Sky Sports Premier League and Football channels costing just £18 per month combined, or you can pick up the complete sports package from just £25 per month. NOW is essentially Sky Sports without the commitment to a lengthy contract, offering the exact same number of games. You can buy day membership (£9.99) or month membership (£33.99).
If you have a a UK VPN, then you can watch Sky Sports streaming from anywhere. Existing Sky Sports customers can watch with Sky Go on computers or their various apps. If you want to pay-as-you go with no contract then Now TV is your best bet; with their Day, Week and Month passes. Sky has a whopping 11 sports channels. It's offering covers all sorts, from cricket, motor racing (including Formula 1 and Indycar), boxing, NBA, golf, rugby league, women's rugby and netball. Sky's non-Premier League football coverage sits on Sky Sports Football and now includes the Bundesliga as well as both EFL games and Scottish football fixtures.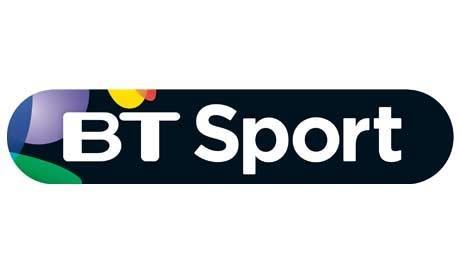 How can I watch BT Sport Premier League 2021/22 matches live?
BT Sport typically show games in the weekly Saturday lunchtime slot but they do show additional matches. You can sign up for a BT Sport subscription or pick up a contract-free BT Sport monthly pass for £25.
BT Sport will also carry coverage of the UEFA Champions' League and Europa League until 2024. Subscribers can watch BT Sport on their computers as well as their various apps on connected devices. They do offer a Monthly Pass with no contract, which will give customers access to the BT Sport mobile app. Fun Fact: Premier League VPN is one of the most searched phrases on Google.
Remember that BT Sport also features coverage from the Ligue 1 for Messi at PSG, and holds rights to Moto GP, UFC and WWE coverage as well.  After a long delay the BT Sport app is now available on several models of Smart TV as well as Roku and Amazon Fire TV devices.
How can I watch Amazon Prime Premier League 21/22 matches live?
Amazon Prime Video offers sporadic games throughout the season plus bumper rounds of fixtures ahead of each Christmas period. Take advantage of their 30-day free trial which includes free next-day delivery across the Amazon store. Amazon also broadcasts sports including the US Open tennis championships, other ATP World Tour tennis events and NFL games.
Fans will need a Prime membership to watch fixtures on the online streaming service.  You can watch Amazon Prime on your computer or with their connected mobile apps on various devices, including Amazon FireTV.  The Amazon Prime service is priced at £7.99 per month, although if you've not subscribed before, you can access its services on a 30-day trial period. Fun Fact: Premier League VPN is one of the most searched phrases on Google.

How can I watch BBC Sport Premier League 21/22 matches?
One of the very few benefits of Premier League behind closed doors during the COVID-19 Pandemic was seeing BBC Sport offer several Premier League matches with free live streaming for the first time ever; sadly the pay-TV providers have resumed exclusivity for the 21/22 season.   However, if you are content with free Premier League Match Day 23 highlights then the BBC have you covered, with Match of the Day and Match of the Day 2, available live when screened on the BBC Sport website, and also on catchup with BBC iPlayer. Fun Fact: Premier League VPN is one of the most searched phrases on Google.
Furthermore; Sky Sports, Now TV, BT Sport, Amazon Prime and BBC Sport aren't the only geographically-censored streaming services a VPN or Proxy will allow you to access.  Other UK services like BBC iPlayer, ITV Hub, All 4 and BritBox are available. Plus with the option to switch to our USA service whenever you like, you can access Hulu, HBO GO, Netflix and Pandora.  Essentially you can access international content from virtually anywhere!