PREMIER LEAGUE MATCH DAY 26 PREVIEW
Premier League Match Day 26 will be shown by pay-TV broadcasters Sky Sports and BT Sport in the UK with match highlights available free on BBC Sport with Match of the Day.
We're back with the Premier League preview but this weekend we're going to borrow from last weekend and just preview one game. Why? Because it's the biggest game in English football.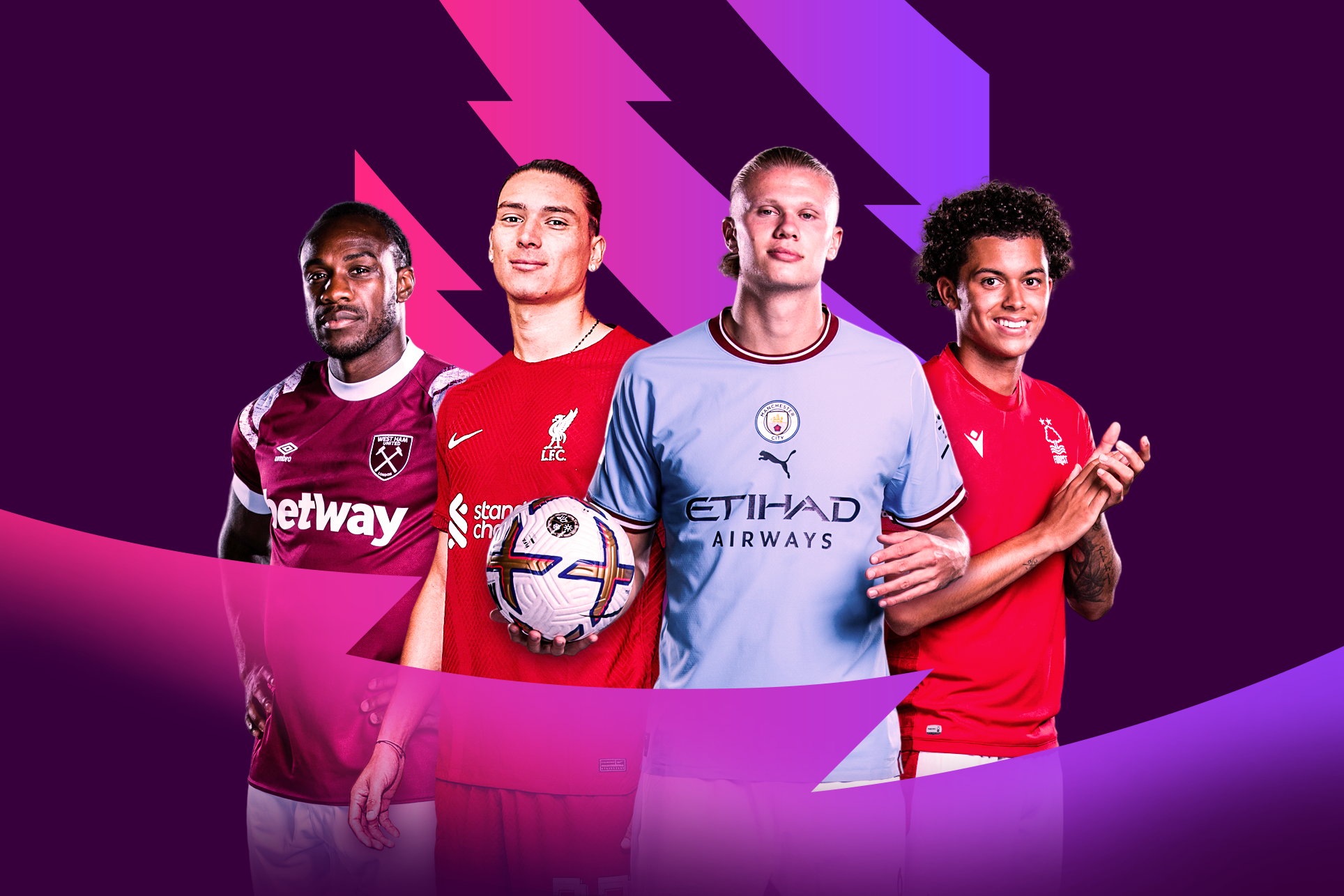 Our Premier League Match Day 26 preview is brought to you in partnership with EPL Index, and Dave Hendrick – host of the Two Footed Podcast, offering FREE podcasts to football fans.
Premier League Match Day 26 | Liverpool vs Manchester United
Sunday 5 March | 1630 GMT | Sky Sports Premier League Live Streaming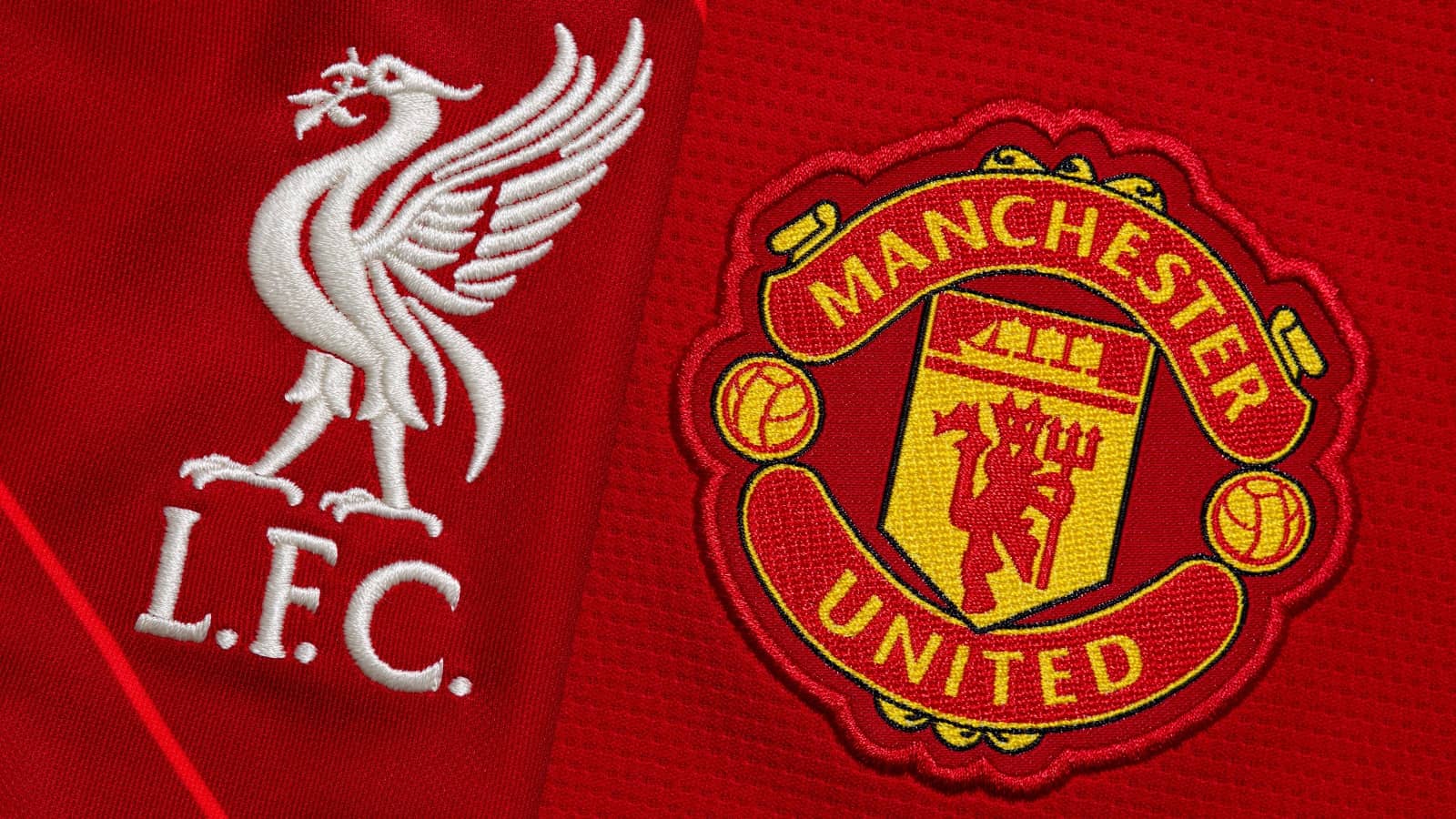 The two biggest clubs in the land, the two biggest rivals in the land, the game that matters more than any other.
It's worth remembering that there have only been a handful of seasons since the 1960s in which both Liverpool and United have been strong teams, capable of winning major honours, and yet this game draws more attention than any other year after year. Even in recent seasons, when Manchester City have been the dominant force in Manchester, United still garner far more coverage and interest because of their stature in the game.
Despite Liverpool and City being the teams challenging for the title over the past few seasons, Liverpool's games with United have always meant more. When United and City, United and Chelsea, and United and Arsenal, were the teams competing for titles, it was still United vs Liverpool that got people really invested.
The rivalry between these clubs stretches beyond football and is a rivalry between the two major cities in England's north-west. It dates back to 18th century and the industrial revolution. Manchester, the more populated city, was at the forefront of industry and production and Liverpool stood in its shadow. By the end of the century though, the tables had turned. Liverpool had become a major shipping port and goods from around the world flowed through the city.
The real ignition of the rivalry came with the construction of the Manchester shipping canal which enabled merchants in Manchester to cut their Liverpool based counterparts out of business and stop paying them huge taxes on imported items. The shipping canal is credited with saving the economy in Manchester and if you've ever wondered why both United and City have ships in their crests, that's the reason.
The cities of Liverpool and Manchester are only 35miles apart. Anfield and Old Trafford are even closer, separated by just 31.7 across the M62. The are huge numbers who commute from Liverpool to Manchester, and Manchester to Liverpool, for work. There is no way of avoiding people from the other city, and thus no way of avoiding this rivalry.
While it may not be a traditional "Derby" because the clubs aren't in the same city, it's the closest thing possible(aside from Derby County and Nottingham Forest) and perhaps goes one step further in eliminated the commonalities of what makes a Derby.
Take Liverpool vs Everton and United vs City as examples. Those are Derbies. Those split families on matchday, but underneath it all the fans are the same people. When the game is over, they go home together. They are brothers, sisters, spouses, friends. That's not the case between Liverpudlians and Mancunians barring the odd exceptions. This means more. There's more than football here, it's tribal. City vs City. Scousers vs Mancs.
The rivalry on the pitch really began in the 1960s, as two Scots born roughly 30 miles away from each ruled their respective clubs and build them into the two most important clubs in the land.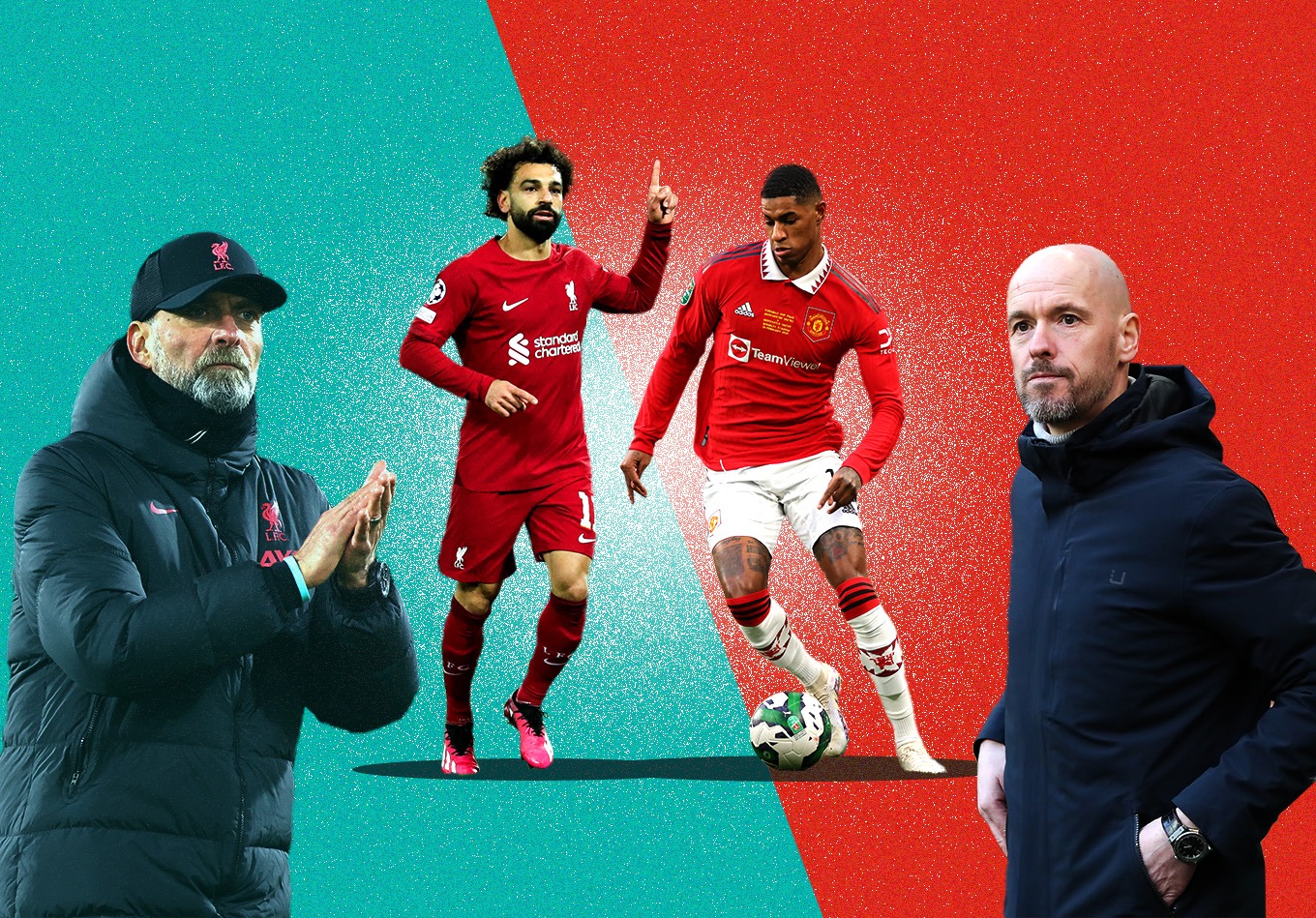 Matt Busby was a famed Liverpool player and a member of the coaching staff, before retiring in 1945 and walking into the managers job at United. He would have unprecedented success, winning five league titles, two FA Cups and a European Cup – the first by an English team. Perhaps his greatest success was holding together, and then rebuilding the club after the horrific tragedy in Munich which claimed the lives of 23 people, including eight players and three club employees. Busby himself was almost lost in the disaster.
Bill Shankly in 1959 and set about building a "bastion of invincibility" from a club that was stagnant in the second division. He would guide Liverpool to three league titles, two FA Cups and a UEFA Cup during his 15 years in charge and, like Busby, created a culture and aura around his club that still survives to this day.
As Liverpool dominated the 70s and 80s, and United took control of the 90s and 00s, the rivals took back seats but remained at the forefront of their conscience. Doing the league double over the other was almost viewed as an extra trophy, and knocking them out of a cup was almost as much of a thrill as winning the cup itself.
Both clubs have known greatness. Both clubs have not just visited but lived at the top of the mountain, and that is what has made the down years so much harder to deal with. As Liverpool floundered in the 90s they never dreamed their title drought would last longer than United's 26 year wait that Alex Ferguson finally ended. Indeed, it would take 30 years before Jurgen Klopp finally ended the wait. United will "celebrate" 10 years since their last title at the end of this season and while they have shown definite signs of progress under Erik Ten Hag, their fans have been fooled before and are hesitant to believe they are close to winning a 21st league title.
These two sides have won 96 major trophies between, 50 for Liverpool which gives their fans bragging rights over their great rivals. United could potentially close that gap this season as they are still well placed to add both the Europa League and FA Cup to the League Cup they've already claimed. With Liverpool having a down season, a cup treble for United would be a glorious thing for their fans.
Neither side will win the title this season. Some United fans might believe they are in the mix, but they're not. Arsenal and Manchester City will compete for the title, United will finish third barring a collapse, and Liverpool will compete with Tottenham and Newcastle for fourth.
This is an important game for both sets of fans, but in terms of the teams it will matter far more to Liverpool. They have ground to make up and having taken 10 points from a possible 12 they need to carry this form forward in order to rescue their season and secure Champions League football for next season.
No matter where you are, you can use your Liberty Shield VPN to find a way to watch Premier League Match Day 26. Don't have a Liberty Shield VPN? You're missing out! Click right here to check out what we can offer you, and use the code EPL25 to get a 25% OFF your VPN or VPN Router at check-out.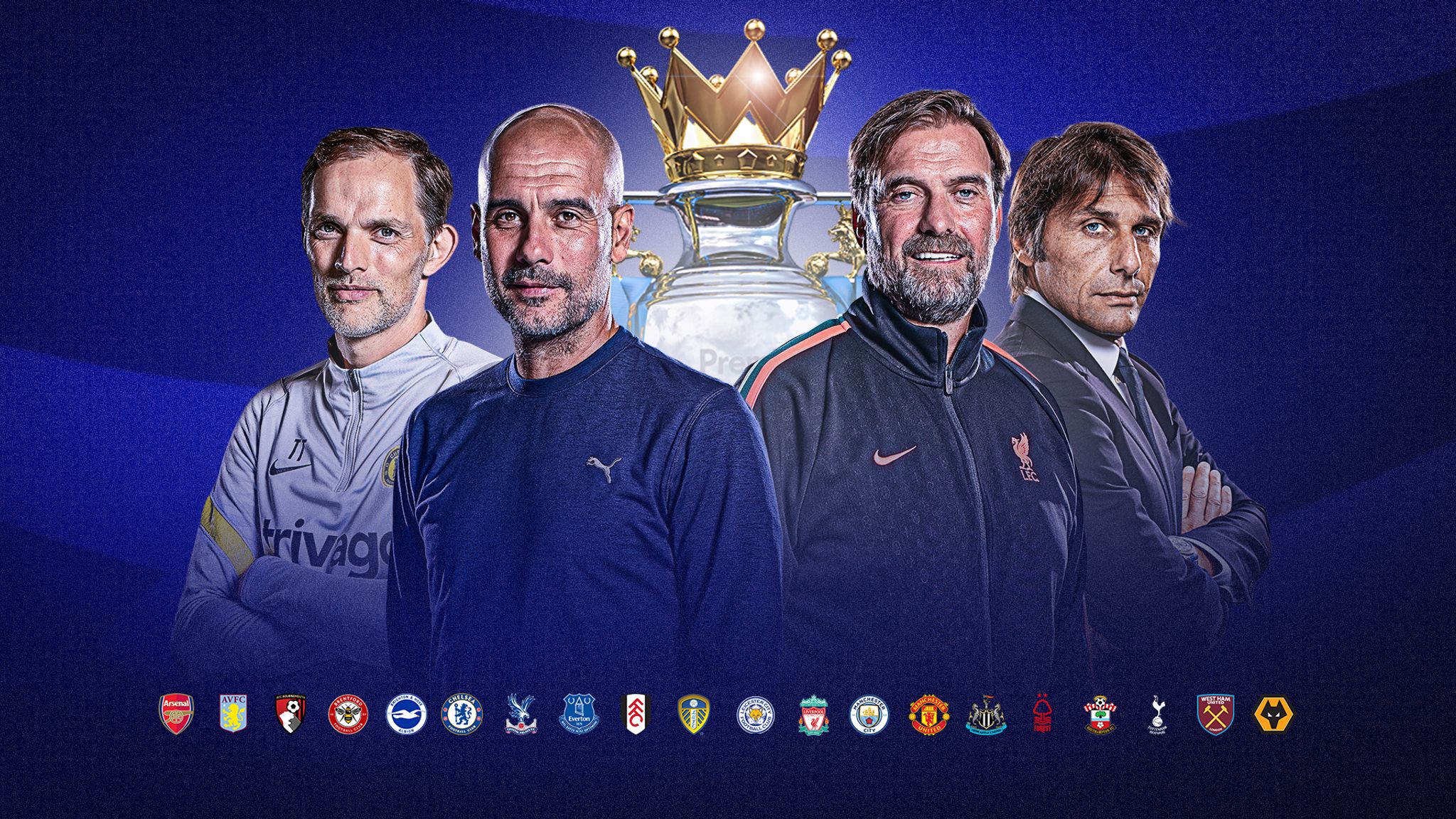 How to watch every Premier League Match Day 26 game from anywhere…
Premier League Match Day 26 matches will be streamed live on Amazon Prime Video in the UK, as well as their respective apps for iPhone, iPad, Android, Smart TV, Now TV, FireTV etc.
But these streaming services are not available to everyone, for example when you load Amazon Prime, Sky Sports and BT Sport in the USA, Germany, Ireland, Netherlands, France, Spain, Portugal, Australia, Dubai, Canada etc. you will get an error message.
Sorry, this video is not available in your country. This is basically because their streaming services are geoblocked based on the IP address being used to access it. You must be a UK domestic web user to access Amazon Prime, BT Sport, Sky Sports and BBC Sport live tv streaming.
Get a UK IP address for Premier League Match Day 26
If you want to watch on your Windows PC, Mac, FireTV, iPhone, iPad or Android then you can get a UK Proxy or VPN Apps from Liberty Shield, FREE for 48 hours and then from only £8.99 per month..
Prefer to watch on supported media streaming devices like Now TV, Smart TVs, Apple TV, Xbox, PS4, Roku etc? You'll need a UK configured VPN Router setup as British, available from only £14.99 with Worldwide Shipping available.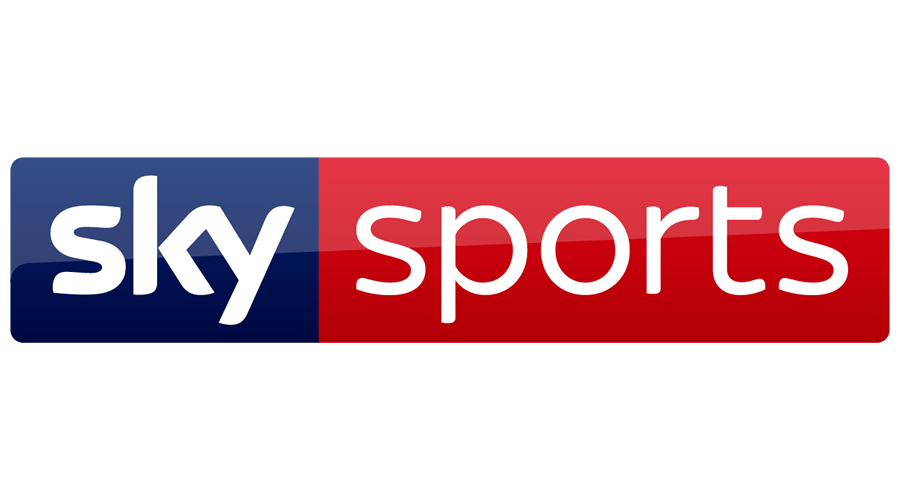 How can I watch Sky Sports Premier League 22/23 matches live?
If you're a diehard fan of the Premier League, then Sky Sports is undoubtedly the best place to watch. Not only do they show more live games than any other broadcaster – 128 in total – but their dedicated channels mean that you won't miss a single match. And with packages starting at just £44 per month, it's easy to see why they're one of the most popular choices for fans.
Whether you're looking for comprehensive coverage or just want to catch the odd game here and there, Sky Sports has you covered. So if you're a Premier League fan, there's really no better place to watch your favourite team in action.
Whichever option you choose, you'll also get access on your phone, tablet and/or laptop via Sky Go. See all four options on the Sky website.
If you don't want to get locked into a Sky contract and satellite dish on your home, that's OK. The NOW (formerly NOW TV) streaming service is another alternative offered by Sky. It's now available on a number of devices, including smartphones, tablets, laptops, Chromecast, and even gaming consoles.
A Day Pass allows you to watch all Sky Sports channels for 24 hours and costs £11.99; this is ideal for single-occasion visits. If you plan on watching every weekend, the Month Pass makes much more sense. It will be available for £25 per month for 12 months before reverting to its usual price of £33.99 after that – unless you cancel.
This offer also includes a month of free Now Boost, which adds 1080p video and Dolby 5.1 surround sound, removes ads and lets you stream on three devices at the same time (instead of the usual 2). After that, it'll cost you an extra £5 per month.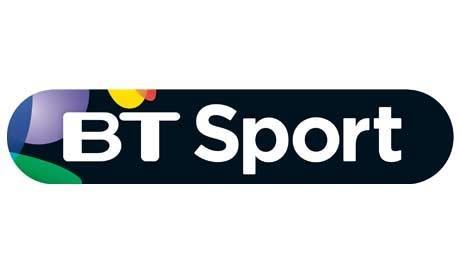 How can I watch BT Sport Premier League 2022/23 matches live?
Your secondary place for Premier League action after Sky is BT Sport. This season, there are a total of 52 live games available. There are a few options when it comes to signing up to BT Sport, firstly by combining it with BT Broadband. Put your postcode into the website to see what deals are available.
On the TV side, prices start at £16 per month for the duration of a 24-month contract. In exchange, you'll get all the BT Sport channels and BoxNation, alongside Freeview, AMC and a recordable TV box.
You can also just use the BT Sport app for £16 per month- it works on mobile, tablet, smart TV and console – or  buy the Monthly Pass for £25 per month. If your device supports it, you'll still be able to watch in up to 4K HDR quality. Sky customers can get BT Sport added for £21 per month.
BT also offers a combined package with Sky Sports via Now, which is £41 per month for 24 months.
How can I watch Amazon Prime Premier League 2022/23 matches live?
Over the last several years, Amazon has gradually increased the number of sports showcased on its Prime Video streaming service. While tennis is still the main attraction, there are 20 Premier League matches to watch this season. You can watch Prime Video on a computer or with the free Prime Video app on numerous devices.
If you're already a member of Amazon Prime, you already have access to Prime Video as part of your membership. It presently costs £7.99 per month or £79 per year, and you also receive free next-day delivery on many items, music, cloud storage, and other services. From September 15th onwards it will increase to £8.99 or £95 per year instead.
New customers can participate in a 30-day free trial. You can join up via the Amazon website, but if you live outside of the United Kingdom, you'll need a VPN to watch the football.

How can I watch BBC Sport Premier League 22/23 matches?
Whilst BBC will have no live Premier League matches, if you are content with free Premier League Match Day 2 highlights then they have you covered. Match of the Day and Match of the Day 2 are available live when screened on the BBC Sport website, and also on catchup with BBC iPlayer.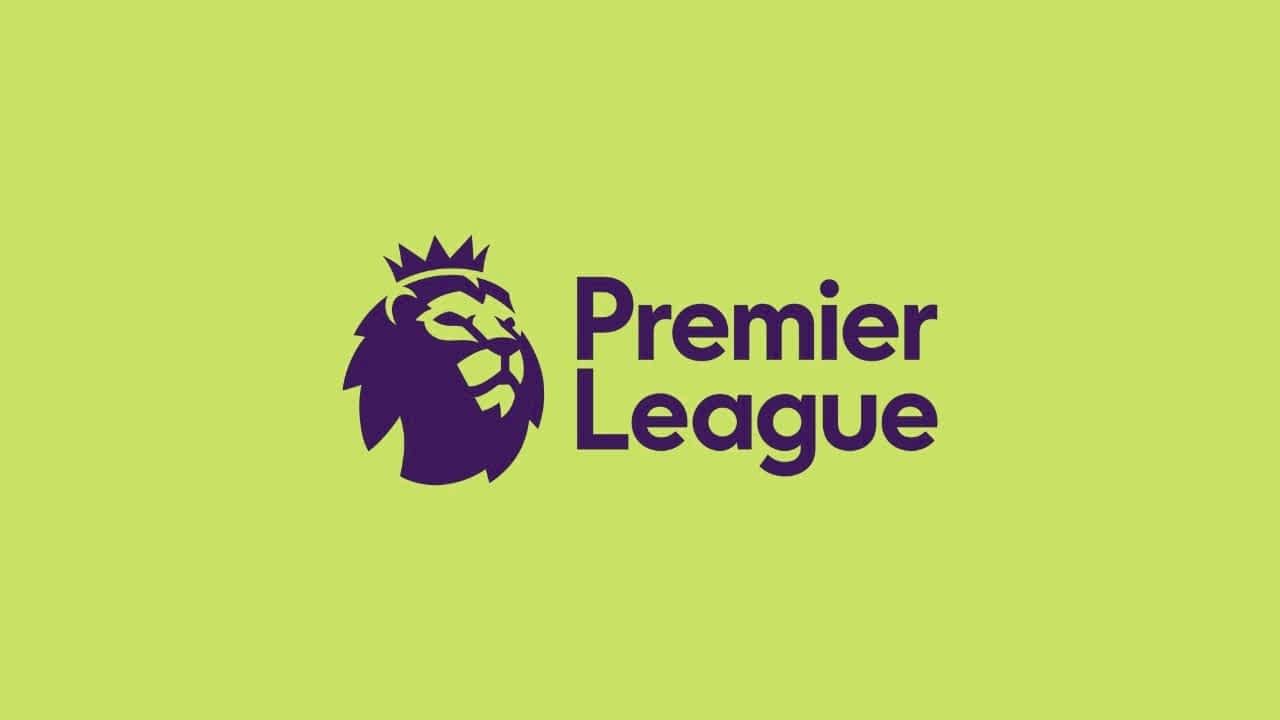 Furthermore; Sky Sports, Now TV, BT Sport, Amazon Prime and BBC Sport aren't the only geographically-censored streaming services a VPN or Proxy will allow you to access.  Other UK services like BBC iPlayer, ITV Hub, All 4 and BritBox are available. Plus with the option to switch to our USA service whenever you like, you can access Hulu, HBO GO, Netflix and Pandora.  Essentially you can access international content from virtually anywhere!