PREMIER LEAGUE MATCH DAY 27
It's the 2021/22 Premier League season Match Day 27 and with the world plunged into uncertainty it will be a welcome distraction. Premier League Match Day 27 will be shown by pay-TV broadcasters Sky Sports, BT Sport, Amazon Prime and with match highlights available free on BBC Sport with Match of the Day.
Matchweek 27 of the 2021/22 Premier League season is upon, just as the World threatens to come apart at the seams. It's a welcome distraction, and there are eight games this weekend with Arsenal and Leicester getting a weekend off due to Liverpool and Chelsea meeting in the EFL Cup Final.
Our Premier League Match Day 27 preview is brought to you in partnership with EPL Index, and Dave Hendrick – host of the Two Footed Podcast, offering FREE podcasts to football fans.
So, here's a preview of three games from Premier League Match Day 27 that should be worth your time this weekend.
Premier League Match Day 27 | Conte Cracks
⚽ Leeds vs Tottenham Hotspur
📅 Saturday 26 February 2022
⏰ 1230 UK Kick-Off
🖥️ BT Sport Live Streaming
This game, between the teams currently 15th and 8th in the Premier League, is massively important to both for very different reasons.
For Leeds, they are starting to get very nervous about the lay of the table below them. The midweek walloping at the hands of Liverpool means that they now have the worst defensive record in the league and while they are currently three points clear of 18th placed Burnley, the Clarets have two games in hand and a vastly superior goal difference which will give them the advantage if the two sides finish level on points. Leeds look completely lost defensively without Kalvin Phillips at the base of their midfield and will be counting down the days to his return. It won't be this weekend but the hope will be that this is the last game he misses.
Tottenham ended a run of three straight defeats by beating Manchester City at the weekend, showing us the team that they are capable of being on a good day. Unfortunately for Spurs they followed it up on Wednesday by showing us the team they tend to be more often with a disappointing draw against Burnley. Antonio Conte was extremely emotional after the game and made statements that led to a lot of people questioning whether he will even see out the season. If Spurs want to keep hold of the first "in-prime" world class manager they have had since Bill Nicholson walked the halls of the old White Hart Lane, then a victory on Saturday is a must. It is also a must if they want to stay in the race for a top four finish, another defeat will end those hopes.
No matter where you are, you can use your Liberty Shield VPN to find a way to watch Premier League Match Day 26. Don't have a Liberty Shield VPN? You're missing out! Click right here to check out what we can offer you, and use the code ROUTER50 to get a 50% OFF a VPN Router at check-out.
Premier League Match Day 27 | IronBorn Dyche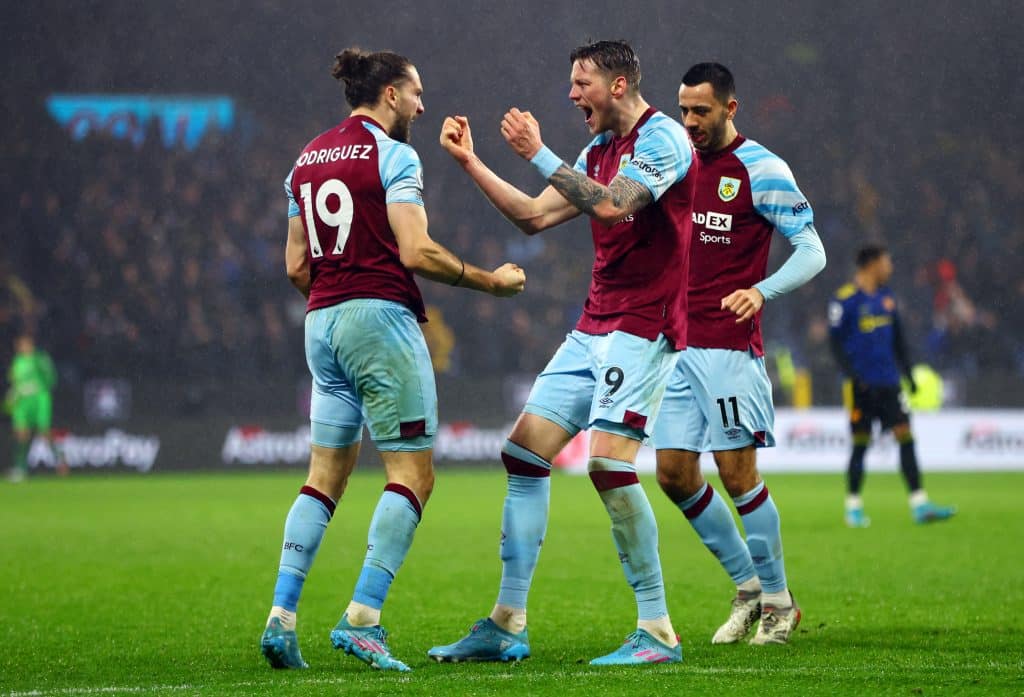 ⚽ Crystal Palace vs Burnley
📅 Saturday 26 February 2022
⏰ 1500 UK Kick-Off
🖥️ No UK TV Coverage
This is one of those games that would have been on the avoid at all costs list last season, but times have changed at Selhurst Park.
Under Patrick Vieira, the Eagles have become one of the more interesting and exciting teams in England. It's a complete shift from the days of Roy Hodgson and his algorithm. While the mandate stays the same at Palace, staying in the division, Patrick Vieira has bigger plans for the longer term. This is season one of his rebuild and it's gone better than expected. The 4-1 win over Watford in midweek was massive in terms of giving them separation from the likes of Brentford, Leeds and Everton who could easily get dragged into the relegation battle if their own form continues to crater while Newcastle and Burnley turn things around for themselves. Palace, with Gallagher and Olise in great form, and Zaha back among the goals will be looking to put together a good run between now and the end of the season.
If the Premier League was set in Westeros, and Game of Thrones came to life within the league, then Burnley would be the IronBorn. What is dead may never die. It doesn't matter how many times they get written off, they just keep slow-marching their way to safety. One win in their first 21 league matches, followed by back to back wins over Brighton and Tottenham. There's no explaining that, except to recognise that Sean Dyche is one of the best managers in the Premier League and that the job he has done in not only keeping Burnley in the division, but finishing in the top half twice, ranks among the best tenures we've seen in Premier League history. A win on Saturday will see Burnley, who have spent the entire season thus far in the bottom three, move out of the drop-zone and put real pressure on those around them.
No matter where you are, you can use your Liberty Shield VPN to find a way to watch Premier League Match Day 26. Don't have a Liberty Shield VPN? You're missing out! Click right here to check out what we can offer you, and use the code ROUTER50 to get a 50% OFF a VPN Router at check-out.
Premier League Match Day 27 | Rocky Road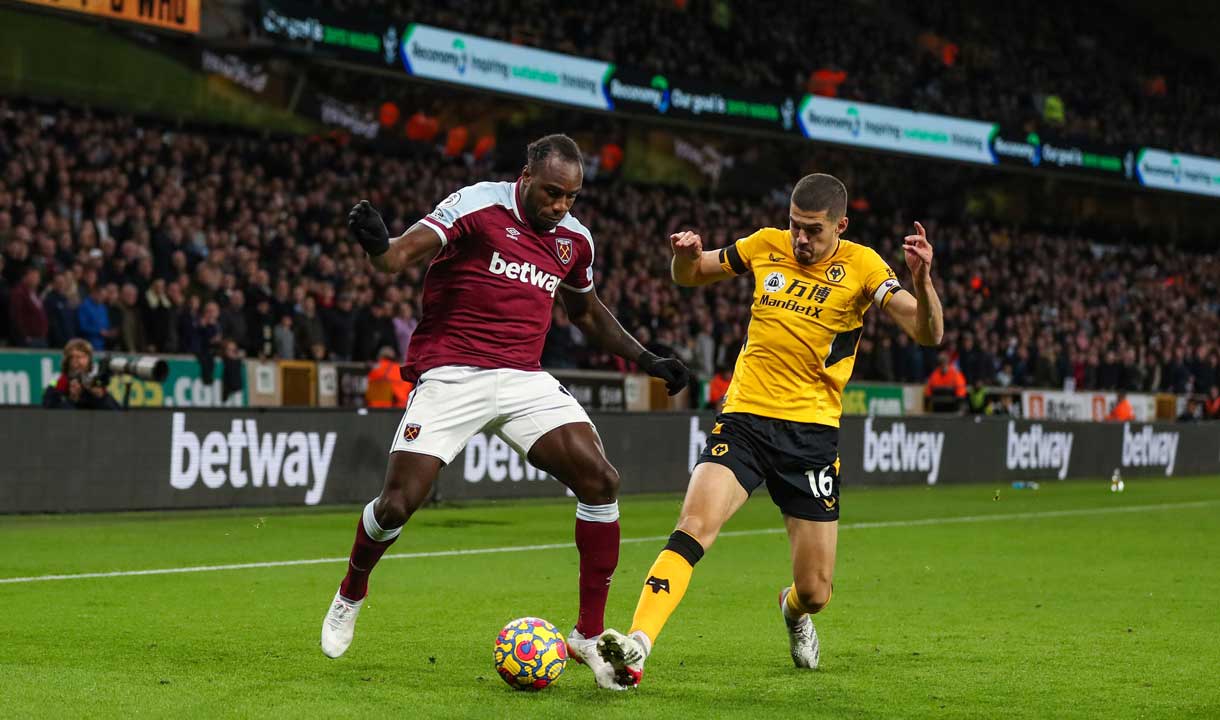 ⚽ West Ham vs Wolves
📅 Sunday 27 February 2022
⏰ 1400 UK Kick-Off
🖥️ Sky Sports Live Streaming
Two teams battling for top four make up the only Sunday fixture in the Premier League this weekend, with this game serving as something of a curtain raiser for the ELF Cup Final between Liverpool and Chelsea at 4:30pm.
West Ham have hit a rocky patch in their season and are at risk of letting their top four chances slip through the fingers as they struggle for form. Only one win from their last five league matches has undone a lot of the good work they had done through their first 21 games of the season. David Moyes will be well aware that West Ham's chances of a top four finish were minimal pre-season but that the form of Manchester United, Spurs, Arsenal and Leicester opened a door for them to sneak through. He will also be aware that certain players in his squad, Declan Rice, Pablo Fornals and Jarrod Bowen, will be keen to play Champions League football in the near future and may seek it elsewhere if they can't get it at West Ham.
Wolves never expected to be in this battle. In their first season under Bruno Lage, with minimal spending done in the summer and with Pedro Neto ruled out for the majority of the season, the aim would have been to regroup, secure a comfortable mid-table finish while adapting to the new managers methods and aim to kick on next season. Instead, they have outperformed all expectations and Lage has to be considered a candidate for manager of the season. With Neto now back, they have another weapon at their disposal and will be hoping to see an uptick in goalscoring. At time of writing they are yet to play Arsenal, so they could well go into this game ahead of West Ham if they secure victory at the Emirates.
No matter where you are, you can use your Liberty Shield VPN to find a way to watch Premier League Match Day 26. Don't have a Liberty Shield VPN? You're missing out! Click right here to check out what we can offer you, and use the code ROUTER50 to get a 50% OFF a VPN Router at check-out.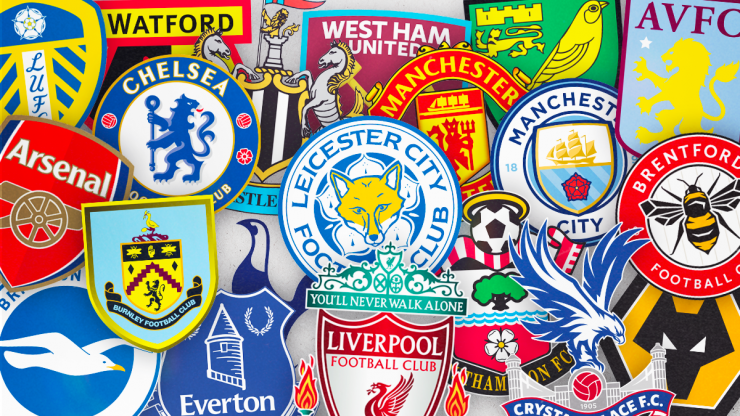 How to watch every Premier League Match 27 game from anywhere…
Premier League Match Day 27 matches will be streamed live between Sky Sports, BT Sport, Amazon Prime and the BBC Sport website, as well as their respective apps for iPhone, iPad, Android, Smart TV, Now TV, FireTV etc.
But these streaming services are not available to everyone, for example when you load BT Sport in the USA, Germany, Ireland, Netherlands, France, Spain, Portugal, Australia, Dubai, Canada etc. you will get an error message.
Sorry, this video is not available in your country. This is basically because their streaming services are geoblocked based on the IP address being used to access it. You must be a UK domestic web user to access BT Sport, Sky Sports, Amazon Prime UK and BBC Sport live tv streaming.
Get a UK IP address for Premier League Match Day 27
If you want to watch on your Windows PC, Mac, FireTV, iPhone, iPad or Android then you can get a UK Proxy or VPN Apps from Liberty Shield, FREE for 48 hours and then from only £8.99 per month..
Prefer to watch on supported media streaming devices like Now TV, Smart TVs, Apple TV, Xbox, PS4, Roku etc? You'll need a UK configured VPN Router setup as British, available from only £9.99 with Worldwide Shipping available.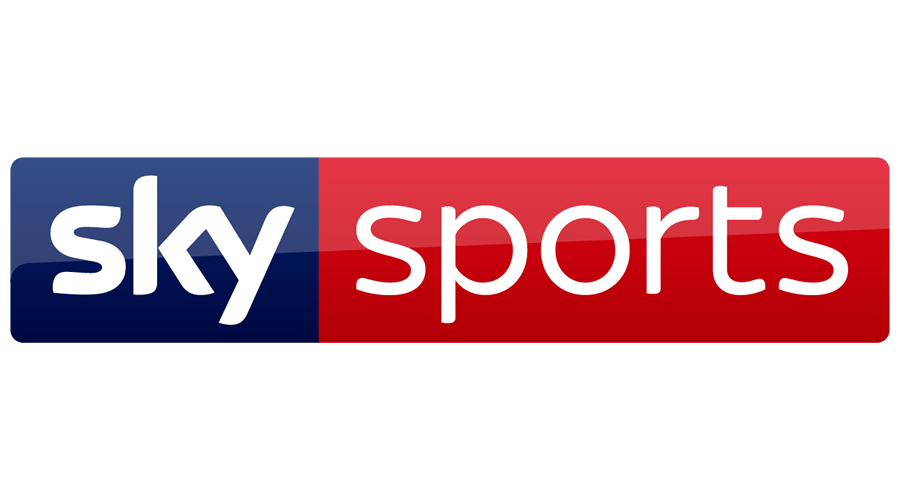 How can I watch Sky Sports Premier League 21/22 matches live?
Sky Sports is the main home of Premier League football with the Sky Sports Premier League and Football channels costing just £18 per month combined, or you can pick up the complete sports package from just £25 per month. NOW is essentially Sky Sports without the commitment to a lengthy contract, offering the exact same number of games. You can buy day membership (£9.99) or month membership (£33.99).
If you have a a UK VPN, then you can watch Sky Sports streaming from anywhere. Existing Sky Sports customers can watch with Sky Go on computers or their various apps. If you want to pay-as-you go with no contract then Now TV is your best bet; with their Day, Week and Month passes. Sky has a whopping 11 sports channels. It's offering covers all sorts, from cricket, motor racing (including Formula 1 and Indycar), boxing, NBA, golf, rugby league, women's rugby and netball. Sky's non-Premier League football coverage sits on Sky Sports Football and now includes the Bundesliga as well as both EFL games and Scottish football fixtures.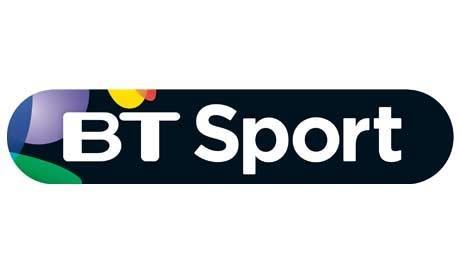 How can I watch BT Sport Premier League 2021/22 matches live?
BT Sport typically show games in the weekly Saturday lunchtime slot but they do show additional matches. You can sign up for a BT Sport subscription or pick up a contract-free BT Sport monthly pass for £25.
BT Sport will also carry coverage of the UEFA Champions' League and Europa League until 2024. Subscribers can watch BT Sport on their computers as well as their various apps on connected devices. They do offer a Monthly Pass with no contract, which will give customers access to the BT Sport mobile app. Fun Fact: Premier League VPN is one of the most searched phrases on Google.
Remember that BT Sport also features coverage from the Ligue 1 for Messi at PSG, and holds rights to Moto GP, UFC and WWE coverage as well.  After a long delay the BT Sport app is now available on several models of Smart TV as well as Roku and Amazon Fire TV devices.
How can I watch Amazon Prime Premier League 21/22 matches live?
Amazon Prime Video offers sporadic games throughout the season plus bumper rounds of fixtures ahead of each Christmas period. Take advantage of their 30-day free trial which includes free next-day delivery across the Amazon store. Amazon also broadcasts sports including the US Open tennis championships, other ATP World Tour tennis events and NFL games.
Fans will need a Prime membership to watch fixtures on the online streaming service.  You can watch Amazon Prime on your computer or with their connected mobile apps on various devices, including Amazon FireTV.  The Amazon Prime service is priced at £7.99 per month, although if you've not subscribed before, you can access its services on a 30-day trial period. Fun Fact: Premier League VPN is one of the most searched phrases on Google.

How can I watch BBC Sport Premier League 21/22 matches?
One of the very few benefits of Premier League behind closed doors during the COVID-19 Pandemic was seeing BBC Sport offer several Premier League matches with free live streaming for the first time ever; sadly the pay-TV providers have resumed exclusivity for the 21/22 season.   However, if you are content with free Premier League Match Day 23 highlights then the BBC have you covered, with Match of the Day and Match of the Day 2, available live when screened on the BBC Sport website, and also on catchup with BBC iPlayer. Fun Fact: Premier League VPN is one of the most searched phrases on Google.
Furthermore; Sky Sports, Now TV, BT Sport, Amazon Prime and BBC Sport aren't the only geographically-censored streaming services a VPN or Proxy will allow you to access.  Other UK services like BBC iPlayer, ITV Hub, All 4 and BritBox are available. Plus with the option to switch to our USA service whenever you like, you can access Hulu, HBO GO, Netflix and Pandora.  Essentially you can access international content from virtually anywhere!