PREMIER LEAGUE MATCH DAY 28
It's the 2021/22 Premier League season Match Day 28, which on paper, one of the most exciting of the season so far. Premier League Match Day 28 will be shown by pay-TV broadcasters Sky Sports, BT Sport, Amazon Prime and with match highlights available free on BBC Sport with Match of the Day.
All bar maybe two games have something massive riding on them. Points in the title race, points in the chase for top four, or points in the relegation battle. It's been a long time since we got to this point in the season with a proper title race, a wide open race for fourth and a massive scrap at the bottom of the table in which seven clubs could go down but none are dead and buried yet.
As ever, we've put together a preview of the three standout games in the Premier League this weekend to whet your appetite ahead of what should be a fantastic few days of football.
Our Premier League Match Day 28 preview is brought to you in partnership with EPL Index, and Dave Hendrick – host of the Two Footed Podcast, offering FREE podcasts to football fans.
So, here's a preview of three games from Premier League Match Day 28 that should be worth your time this weekend.
Premier League Match Day 28 | Reds On A Roll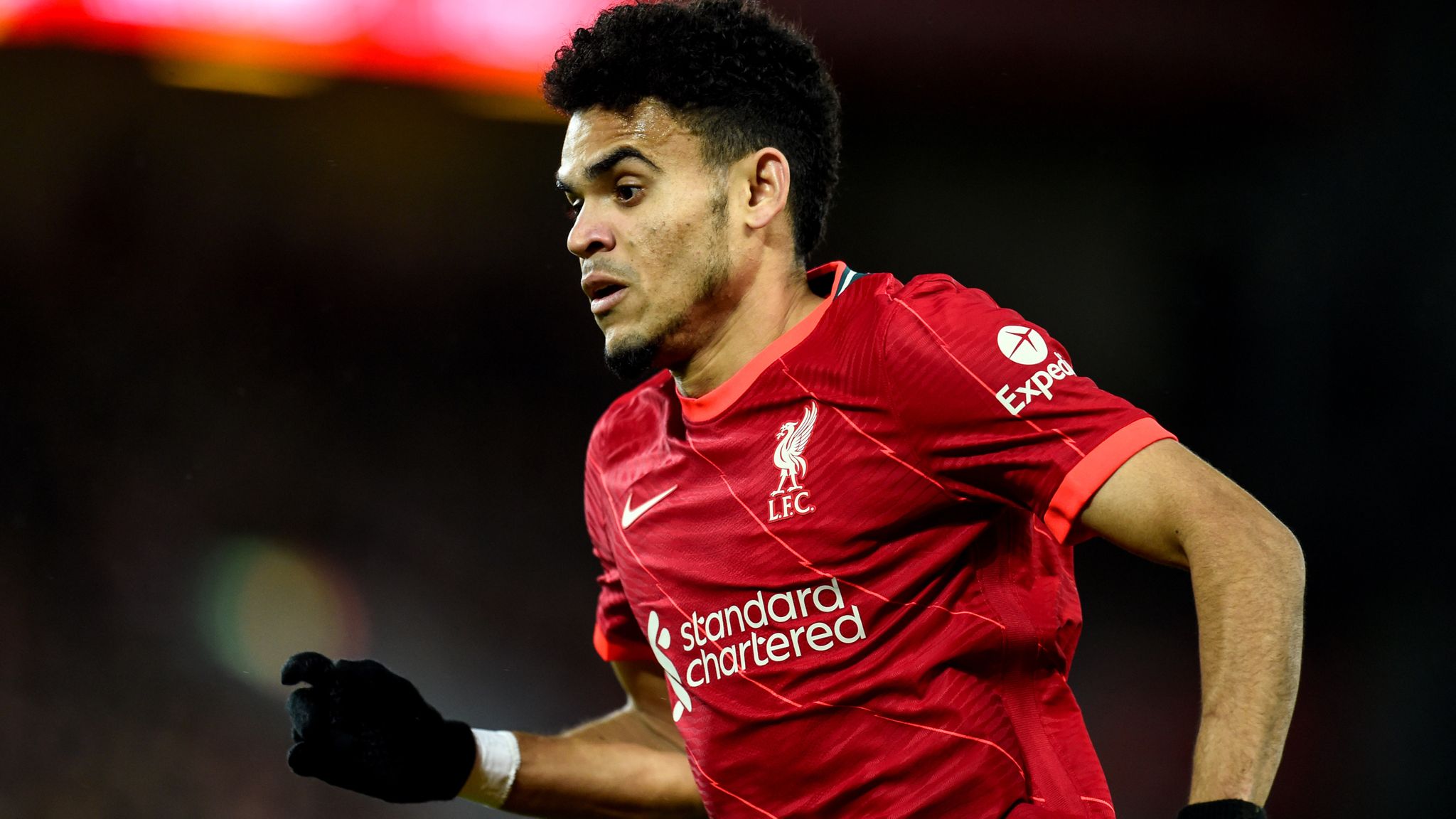 ⚽ Liverpool vs West Ham
📅 Saturday 5 March 2022
⏰ 1730 UK Kick-Off
🖥️ Sky Sports Live Streaming
We'll start with the Saturday evening game, as Jurgen Klopp's Liverpool welcome West Ham to Anfield. West Ham manager David Moyes has not enjoyed his past visits to the red side of Merseyside. It hasn't mattered whether he's brought Everton, Manchester United, Sunderland or West Ham to face Liverpool, he still hasn't been able to take three points home with him. His overall record against Liverpool doesn't make pretty reading. In 36 games, he has won six times, with one of those wins coming earlier this season. That's painful for a man as proud as Moyes, he will want to get win number seven and his first at Anfield this weekend.
Liverpool come into the game full of confidence after collecting the first silverware of the season by defeating Chelsea in the Carabao Cup final on Sunday. That win, the first domestic cup under Jurgen Klopp, will be viewed as the first of many trophies Liverpool want to collect this season. The Premier League and Champions League are of course the priority, and with Manchester City holding a six point advantage Liverpool will know that the Premier League is a bit of a long-shot as things stand. Even if they win their game in hand, the Reds would still sit three points behind City and require them to drop points elsewhere, or they would have to go to the Etihad and beat them. Before any of that becomes possible, they must beat West Ham to keep the pressure on.
The Hammers have seen their form wobble a bit over the last six weeks or so. Even though they come into the game on a four match unbeaten run in the Premier League, draws against a depleted Leicester side and at home to Newcastle must be marked down as bad results. West Ham are in the mix for a top four finish and to achieve their goal they simply have to be beating bottom half teams. With teams below them having played less games, and being within striking distance of overtaking them, the Hammers really can't afford many more slip ups. Anfield has not been a happy hunting ground for the Londoners, with their last win coming in 2015 when Dejan Lovren did Dejan Lovren things to gift them multiple goals as they won 3-0 to hasten the end of the Brendan Rodgers era.
No matter where you are, you can use your Liberty Shield VPN to find a way to watch Premier League Match Day 28. Don't have a Liberty Shield VPN? You're missing out! Click right here to check out what we can offer you, and use the code ROUTER50 to get a 50% OFF a VPN Router at check-out.
Premier League Match Day 28 | Derby Day in Manchester
⚽ Manchester City vs Manchester United
📅 Sunday 6 March 2022
⏰ 1630 UK Kick-Off
🖥️ Sky Sports Live Streaming
The Super Sunday offering of the Manchester derby promises to be a very interesting game with City starting to feel the pressure of Liverpool breathing down their necks, while United who currently sit fourth are in a precarious position of the teams below them having enough games in hand to potential overtake them and knock them out of the Champions League spots.
City got very fortunate last weekend when a terrible VAR decision denied Everton a stonewall penalty that could have given them a deserved equaliser. Pep Guardiola's team have not looked at their best in recent weeks, with their attack starting to sputter without the reliable 25 goal a season forward that the Spaniard craves. Defensively they remain solid and they can still dominate teams in the middle of the park with their incredible ball retention. Everton showed something of a blueprint for disrupting them with pure hard graft and energy. City have the quality to cut any team wide open but Guardiola won't have missed the struggles his team have had in terms of big chance creation of late.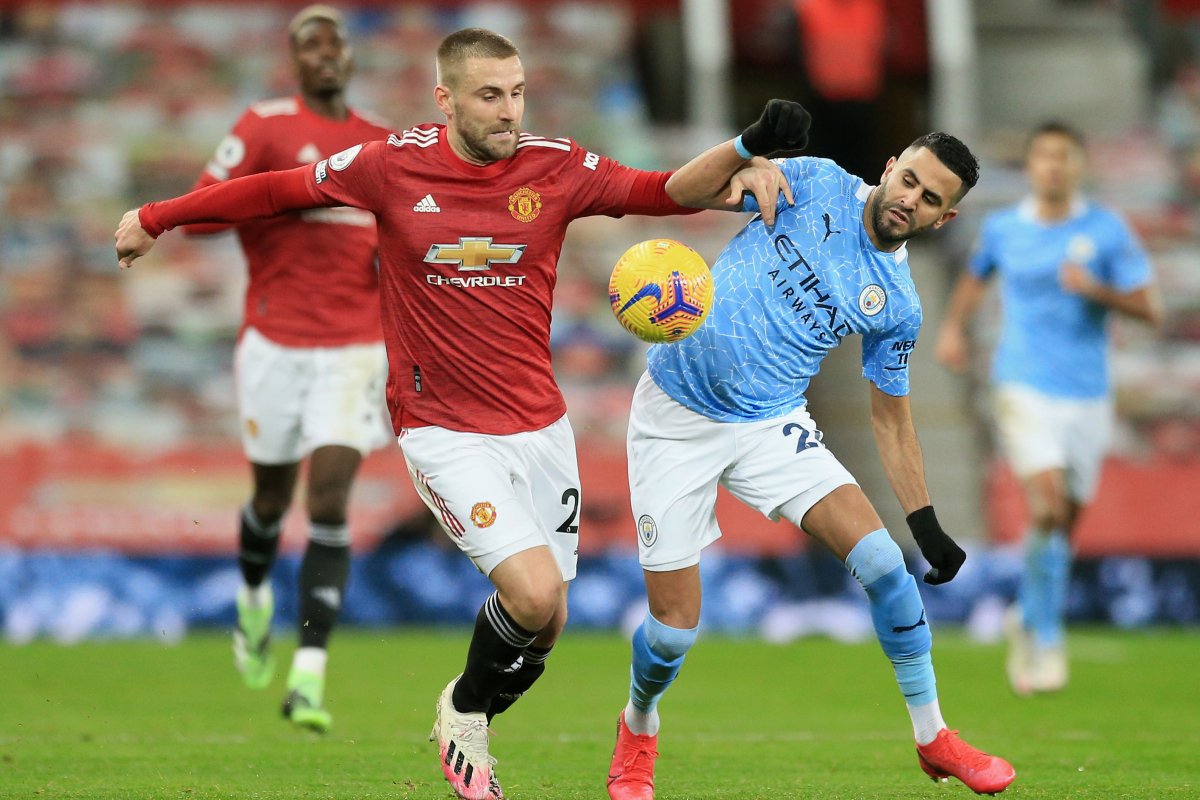 Manchester United are a strange team, made up of strange but talented players who don't fit together in the slightest. When you watch United play, you can see why the individual players were signed because there's a lot of talent on the pitch. You'd just never understand why they were bought to play together. There seems to have been a complete lack of a plan, a structure, a system of play. Half their defenders suit a deep defensive line to play a counter attacking style, the other half a high line to compress space for the opposition in a front foot approach. They have no midfielders. They have Bruno and Pogba who need to play the same role. They have wingers that aren't wingers, and then they have Cristiano who doesn't fit with any of it. An altogether bizarre collection.
Under Ralf Rangnick they have had an easy run of games in the Premier League but consistently dropped points against poor teams. Under Ole Gunnar Solskjaer they developed a habit of being City's boogey team, can the German continue that trend?
No matter where you are, you can use your Liberty Shield VPN to find a way to watch Premier League Match Day 28. Don't have a Liberty Shield VPN? You're missing out! Click right here to check out what we can offer you, and use the code ROUTER50 to get a 50% OFF a VPN Router at check-out.
Premier League Match Day 28 | All On The Line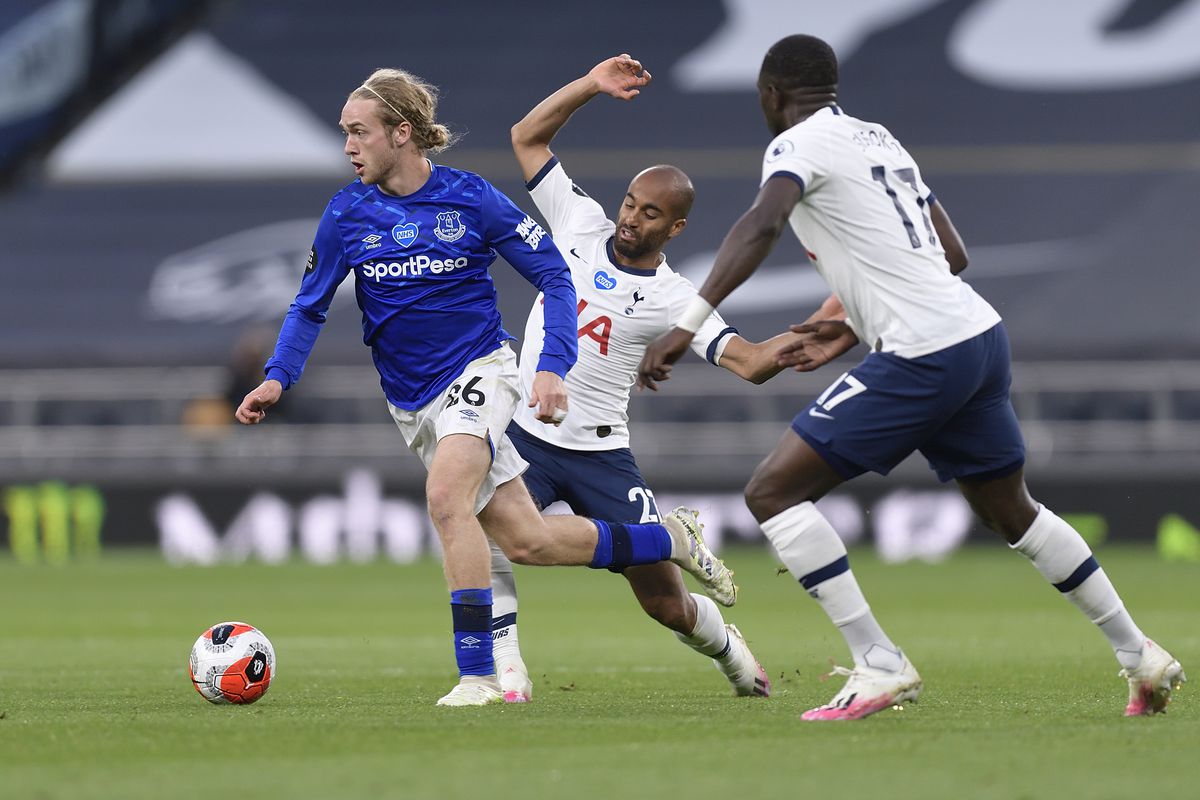 ⚽ Tottenham Hotspur vs Everton
📅 Monday 7 March 2022
⏰ 2000 UK Kick-Off
🖥️ Sky Sports Live Streaming
While the previous two games involved top four contenders facing title challengers, this one is a top four contender against a relegation threatened side and it's hard to know which team is more desperate for points.
Spurs come into this game having won just two of their last six Premier League matches, with Antonio Conte seemingly getting closer to his breaking point with every passing day. After three straight defeats to Chelsea, Southampton and Wolves, Tottenham's top four ambitions seemed doomed with Manchester City up next. They produced their best performance in years to defeat City, before losing to Burnley four days later. How a team can play as well as they did against City, and then follow it up by playing as badly as they did against Burnley, is anyone's guess. They carried on that inconsistent form by hammering Leeds before losing to Championship side Middlesbrough in the FA Cup because nothing they do makes sense. Conte will know that they face a tough spell over the next five games and a win is needed this weekend if they want to still be in the top four battle by the end of that stretch.
Everton have had terrible luck with injuries this season, but there's absolutely no excuse for this group of players to be sitting 17th in the Premier League, only one point ahead of 18th placed Burnley. Considering their remaining run of games, and the fact that they have arguably the worst manager in the Premier League, the Toffees really are at risk of relegation this season. With the recent separation from Alisher Usmanov due to the EU sanctions he is under, the club faces an uncertain future off the field as well. This may be the darkest hour that Everton fans have experienced. Relegation a definite possibility, and their new stadium now in jeopardy because the Usmanov cash has gone away. Now add to the equation the fact that Liverpool are as good as they are. Ouch.
No matter where you are, you can use your Liberty Shield VPN to find a way to watch Premier League Match Day 28. Don't have a Liberty Shield VPN? You're missing out! Click right here to check out what we can offer you, and use the code ROUTER50 to get a 50% OFF a VPN Router at check-out.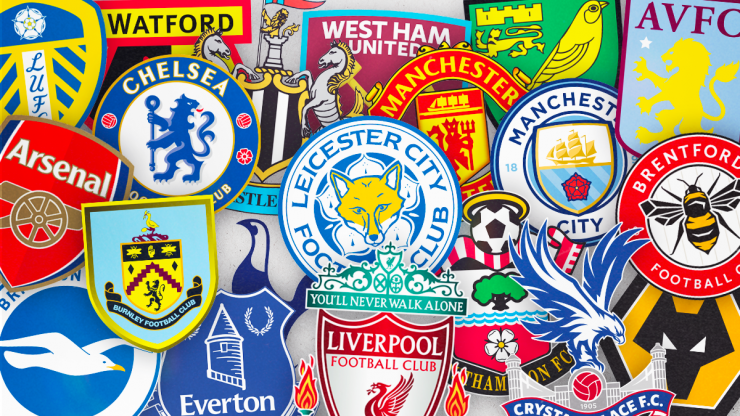 How to watch every Premier League Match 28 game from anywhere…
Premier League Match Day 28 matches will be streamed live between Sky Sports, BT Sport, Amazon Prime and the BBC Sport website, as well as their respective apps for iPhone, iPad, Android, Smart TV, Now TV, FireTV etc.
But these streaming services are not available to everyone, for example when you load BT Sport in the USA, Germany, Ireland, Netherlands, France, Spain, Portugal, Australia, Dubai, Canada etc. you will get an error message.
Sorry, this video is not available in your country. This is basically because their streaming services are geoblocked based on the IP address being used to access it. You must be a UK domestic web user to access BT Sport, Sky Sports, Amazon Prime UK and BBC Sport live tv streaming.
Get a UK IP address for Premier League Match Day 28
If you want to watch on your Windows PC, Mac, FireTV, iPhone, iPad or Android then you can get a UK Proxy or VPN Apps from Liberty Shield, FREE for 48 hours and then from only £8.99 per month..
Prefer to watch on supported media streaming devices like Now TV, Smart TVs, Apple TV, Xbox, PS4, Roku etc? You'll need a UK configured VPN Router setup as British, available from only £9.99 with Worldwide Shipping available.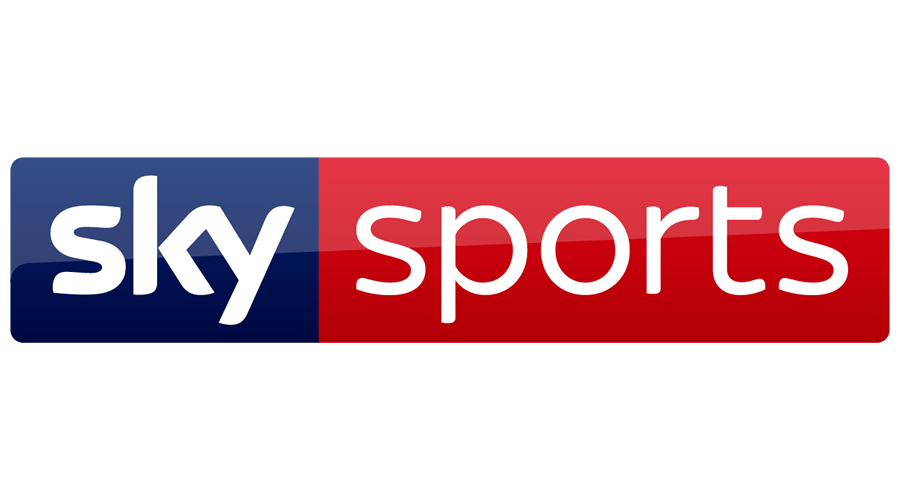 How can I watch Sky Sports Premier League 21/22 matches live?
Sky Sports is the main home of Premier League football with the Sky Sports Premier League and Football channels costing just £18 per month combined, or you can pick up the complete sports package from just £25 per month. NOW is essentially Sky Sports without the commitment to a lengthy contract, offering the exact same number of games. You can buy day membership (£9.99) or month membership (£33.99).
If you have a a UK VPN, then you can watch Sky Sports streaming from anywhere. Existing Sky Sports customers can watch with Sky Go on computers or their various apps. If you want to pay-as-you go with no contract then Now TV is your best bet; with their Day, Week and Month passes. Sky has a whopping 11 sports channels. It's offering covers all sorts, from cricket, motor racing (including Formula 1 and Indycar), boxing, NBA, golf, rugby league, women's rugby and netball. Sky's non-Premier League football coverage sits on Sky Sports Football and now includes the Bundesliga as well as both EFL games and Scottish football fixtures.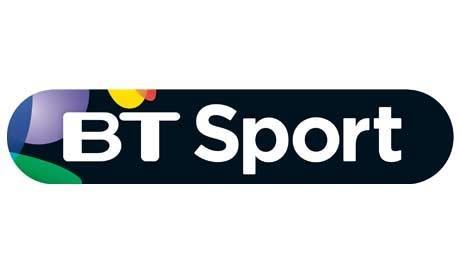 How can I watch BT Sport Premier League 2021/22 matches live?
BT Sport typically show games in the weekly Saturday lunchtime slot but they do show additional matches. You can sign up for a BT Sport subscription or pick up a contract-free BT Sport monthly pass for £25.
BT Sport will also carry coverage of the UEFA Champions' League and Europa League until 2024. Subscribers can watch BT Sport on their computers as well as their various apps on connected devices. They do offer a Monthly Pass with no contract, which will give customers access to the BT Sport mobile app. Fun Fact: Premier League VPN is one of the most searched phrases on Google.
Remember that BT Sport also features coverage from the Ligue 1 for Messi at PSG, and holds rights to Moto GP, UFC and WWE coverage as well.  After a long delay the BT Sport app is now available on several models of Smart TV as well as Roku and Amazon Fire TV devices.
How can I watch Amazon Prime Premier League 21/22 matches live?
Amazon Prime Video offers sporadic games throughout the season plus bumper rounds of fixtures ahead of each Christmas period. Take advantage of their 30-day free trial which includes free next-day delivery across the Amazon store. Amazon also broadcasts sports including the US Open tennis championships, other ATP World Tour tennis events and NFL games.
Fans will need a Prime membership to watch fixtures on the online streaming service.  You can watch Amazon Prime on your computer or with their connected mobile apps on various devices, including Amazon FireTV.  The Amazon Prime service is priced at £7.99 per month, although if you've not subscribed before, you can access its services on a 30-day trial period. Fun Fact: Premier League VPN is one of the most searched phrases on Google.

How can I watch BBC Sport Premier League 21/22 matches?
One of the very few benefits of Premier League behind closed doors during the COVID-19 Pandemic was seeing BBC Sport offer several Premier League matches with free live streaming for the first time ever; sadly the pay-TV providers have resumed exclusivity for the 21/22 season.   However, if you are content with free Premier League Match Day 23 highlights then the BBC have you covered, with Match of the Day and Match of the Day 2, available live when screened on the BBC Sport website, and also on catchup with BBC iPlayer. Fun Fact: Premier League VPN is one of the most searched phrases on Google.
Furthermore; Sky Sports, Now TV, BT Sport, Amazon Prime and BBC Sport aren't the only geographically-censored streaming services a VPN or Proxy will allow you to access.  Other UK services like BBC iPlayer, ITV Hub, All 4 and BritBox are available. Plus with the option to switch to our USA service whenever you like, you can access Hulu, HBO GO, Netflix and Pandora.  Essentially you can access international content from virtually anywhere!