PREMIER LEAGUE MATCH DAY 29 PREVIEW
Premier League Match Day 29 will be shown by pay-TV broadcasters Sky Sports and BT Sport in the UK with match highlights available free on BBC Sport with Match of the Day.
The Premier League is back and we are gearing up for a manic run-in. There's still so much to be decided in this season, with a title race brewing, a four way battle for 4th looking possible, further battles for Europa League spots, and no fewer than nine teams looking at the possibility of relegation to the Championship.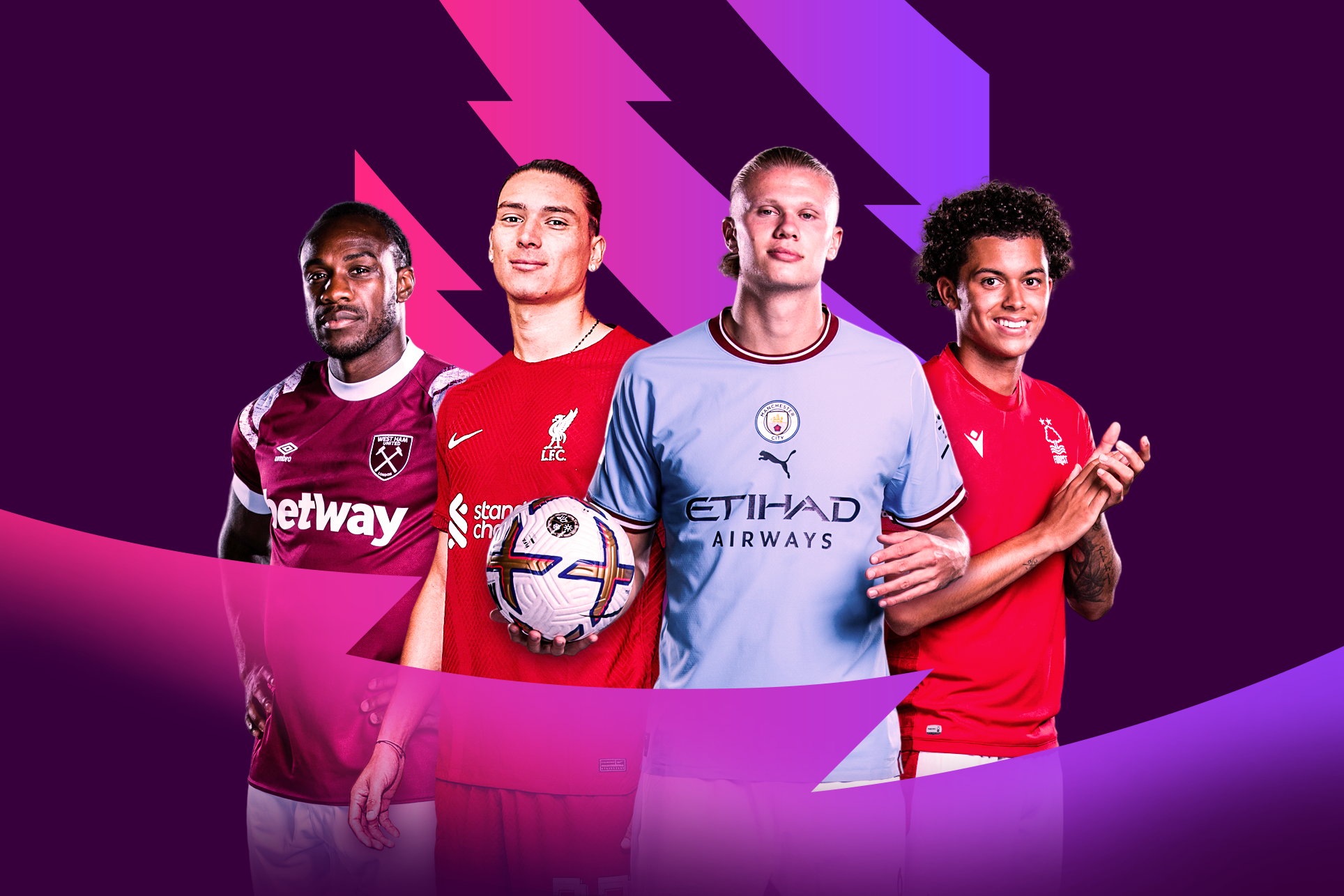 Our Premier League Match Day 29 preview is brought to you in partnership with EPL Index, and Dave Hendrick – host of the Two Footed Podcast, offering FREE podcasts to football fans.
Premier League Match Day 29 | Manchester City vs Liverpool
Saturday 1 April | 1230 BST | BT Sport Live Streaming
For the last four seasons, any match between Manchester City and Liverpool has been must-see TV. They have been the dominant teams, many levels above the rest of the Premier League. One could argue it's one of the best rivalries in the history of the league, and from a quality stand-put it's undeniably been great.
City have won three of the four titles, with Liverpool breaking things up with their triumph in 19/20, so as rivalries go it has been a bit one-sided. Unlike the Manchester United vs Arsenal seven-year war, dating from Wenger's first full season in 1997/98 until the Invincible season of 2003/04, United and Arsenal dominated the league with United claiming four titles to Arsenal's three, this one hasn't had the same back and forth of the title.
This season is different though. City are not the force they were, and Liverpool are not a force at all. City are still in a strong position to win the title, but they are eight points behind Arsenal having played a game less than the Gunners. Liverpool, meanwhile, are struggling to get into the top four as Jurgen Klopp's castle built on sand crumbles around his ears.
This game is must-win for City, but Liverpool will be desperate for points as well, and having turned in an excellent performance earlier this season to beat City at Anfield they will know that they have it in them to pull off an upset this weekend.
The smart money is on a home win and if City get ahead early in the game it's hard to see Liverpool overhauling them, but the longer the game goes without a goal the stronger Liverpool's belief will grow and perhaps a smash and grab is on the cards.
Premier League Match Day 29 | Brighton vs Brentford
Saturday 1 April | 1500 BST | No UK Live TV Streaming
This isn't what you'd call a "marquee game" but it is an important match in the battle for a spot in next season's Europa League, and there's a simmering rivalry off the pitch that makes this even more interesting.
These are two model clubs who have organically worked their way up the leagues and consolidated themselves in the Premier League using data-driven approaches, with a view that any player they buy will be developed and sold at a significant profit. Both have been shaped by men who made their fortunes gambling, Tony Bloom and Matthew Benham, and those two have transferred their gambling rivalry into a footballing rivalry.
Brighton are having an outstanding season, and could potentially still challenge for a top-four spot if they maintain their form. It's all the more impressive given their director of football left before the summer to join Newcastle and their manager, coaches, and recruitment staff were poached by Chelsea just after the summer. While that might cripple a poorly run club, Brighton have gone from strength to strength.
David Weir replaced Dan Ashworth as Director of Football, Roberto De Zerbi was hired to replace Graeme Potter and Brighton managed to improve by sticking to their principles. Under De Zerbi they play arguably the most attractive brand of football in the Premier League and boast a bevy of young talent that is the envy of the rest of the league.
Brentford, in just their second season in the Premier League, have also had an excellent season and have proven themselves to be a team that functions brilliantly. Under Thomas Frank, they are well coached and well prepared and after an inconsistent first season in the league, this season they have become more resolute and tougher to beat.
With Ivan Toney leading the way, showing his well-rounded skillset as a finisher and creator, Brentford are capable of changing their style of play depending on the opposition. When they need to be a possession-heavy team, they can do that, but they do look a bigger threat as a counter-attacking unit. They have a well-organised defence that is able to soak up pressure and with Toney plus speed in attack, they are capable of carving open even the toughest defences.
Premier League Match Day 29 | Newcastle United vs Manchester United
Sunday 2 April | 1630 BST | Sky Sports Premier League Live Streaming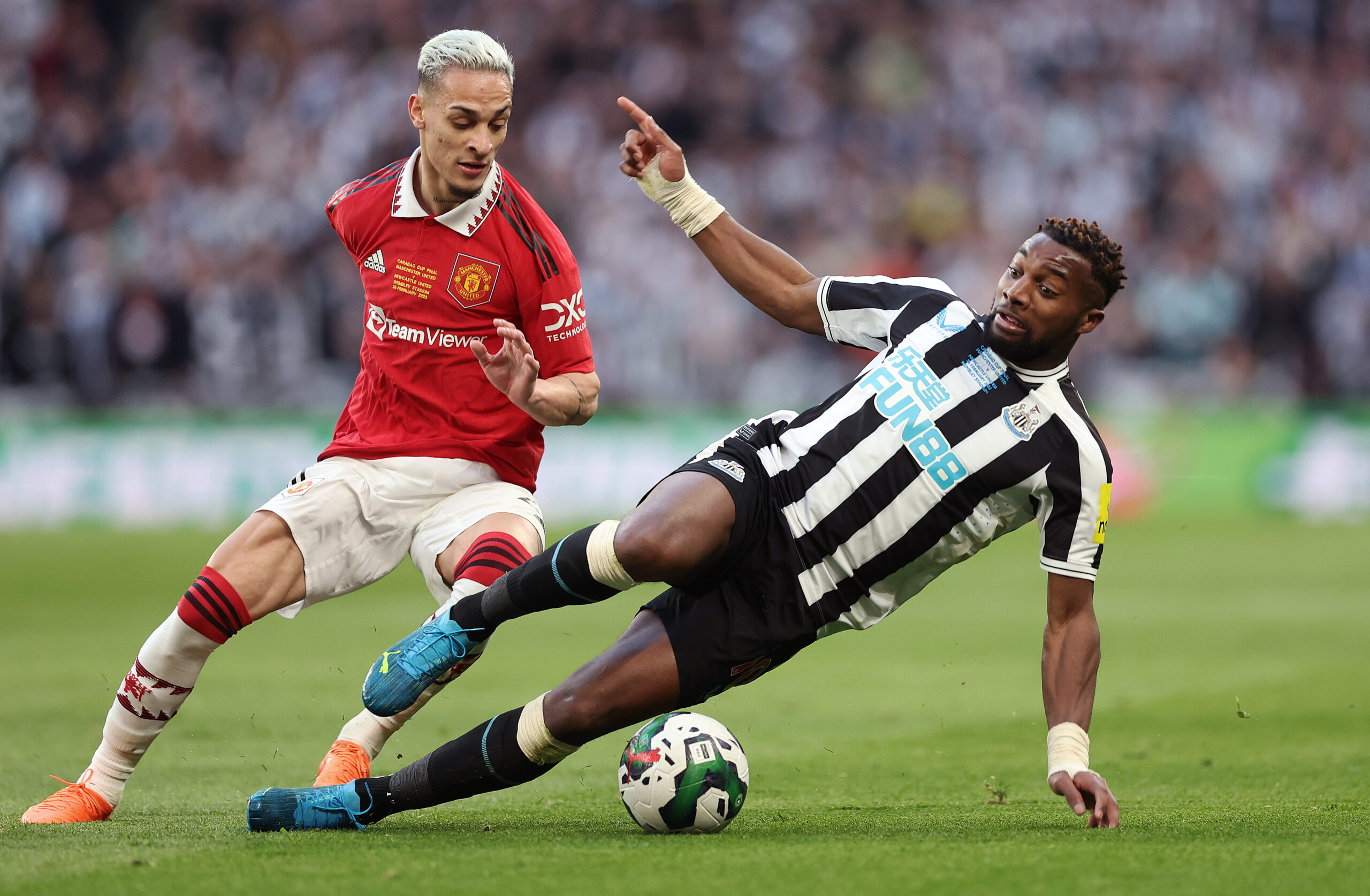 A rematch from the League Cup final is the Super Sunday offering as Manchester United travel north to take on the Toon.
United have struggled in their last two Premier League games, getting walloped 7-0 at Anfield before stumbling to a 0-0 draw at home against bottom side Southampton. The international break really did come at the right time for them because despite the fact they managed to beat Fulham in an FA Cup game, they were not impressive and should have been dead and buried before the two Fulham red cards and subsequent United penalty changed things.
Erik Ten Hag has, rightly, been given a lot of credit for the turn around he has overseen at United this season but most of that credit is mislabeled. Ten Hag should be praised for his pragmatism. Arriving with a reputation for Guardiola-esque football, the Dutch tactician realised that despite spending £200mil on top of all the money United had spent in recent year, the best way for this team to play is as a deep-block counter-attacking team. Ole Ball if you will.
This weekend he will come face to face with a manager who has had a similar change in philosophy in recent years.
As manager of Bournemouth, Eddie Howe played an attractive brand of football that was enjoyable but naive. Howe was touted as a change from the norm for English coaches, but his approach ultimately led to Bournemouth's relegation and his place among the unemployed.
When appointed manager of Newcastle, Howe adopted a different approach. Gone was the pretty football, in its place was a more energy-driven, defensive-minded approach mixed with a cynical edge. Newcastle have become a team that grinds out results under Howe, with the first aim for every game being a clean sheet.
With Toon currently sitting 5th, just two points behind Tottenham and with two games in hand, they are well placed to qualify for next season's Champions League. Tottenham play Everton on Monday so Newcastle know that a win in this one will put them above Spurs, with a game still in hand, before the London side take the field at Goodison Park.
No matter where you are, you can use your Liberty Shield VPN to find a way to watch Premier League Match Day 29. Don't have a Liberty Shield VPN? You're missing out! Click right here to check out what we can offer you, and use the code EPL25 to get a 25% OFF your VPN or VPN Router at check-out.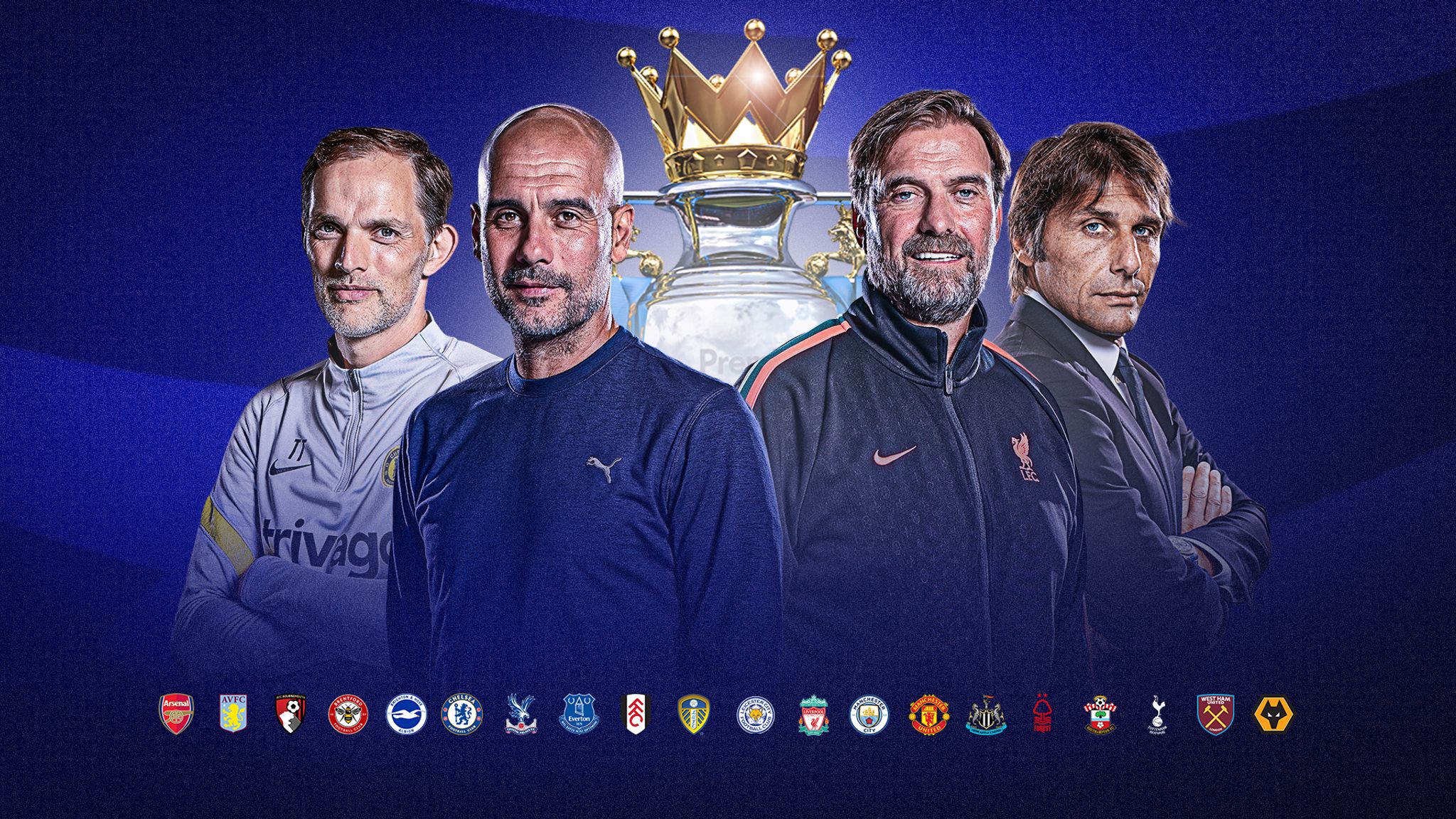 How to watch every Premier League Match Day 29 game from anywhere…
Premier League Match Day 29 matches will be streamed live on Amazon Prime Video in the UK, as well as their respective apps for iPhone, iPad, Android, Smart TV, Now TV, FireTV etc.
But these streaming services are not available to everyone, for example when you load Amazon Prime, Sky Sports and BT Sport in the USA, Germany, Ireland, Netherlands, France, Spain, Portugal, Australia, Dubai, Canada etc. you will get an error message.
Sorry, this video is not available in your country. This is basically because their streaming services are geoblocked based on the IP address being used to access it. You must be a UK domestic web user to access Amazon Prime, BT Sport, Sky Sports and BBC Sport live tv streaming.
Get a UK IP address for Premier League Match Day 29
If you want to watch on your Windows PC, Mac, FireTV, iPhone, iPad or Android then you can get a UK Proxy or VPN Apps from Liberty Shield, FREE for 48 hours and then from only £8.99 per month..
Prefer to watch on supported media streaming devices like Now TV, Smart TVs, Apple TV, Xbox, PS4, Roku etc? You'll need a UK configured VPN Router setup as British, available from only £22.99 with Worldwide Shipping available.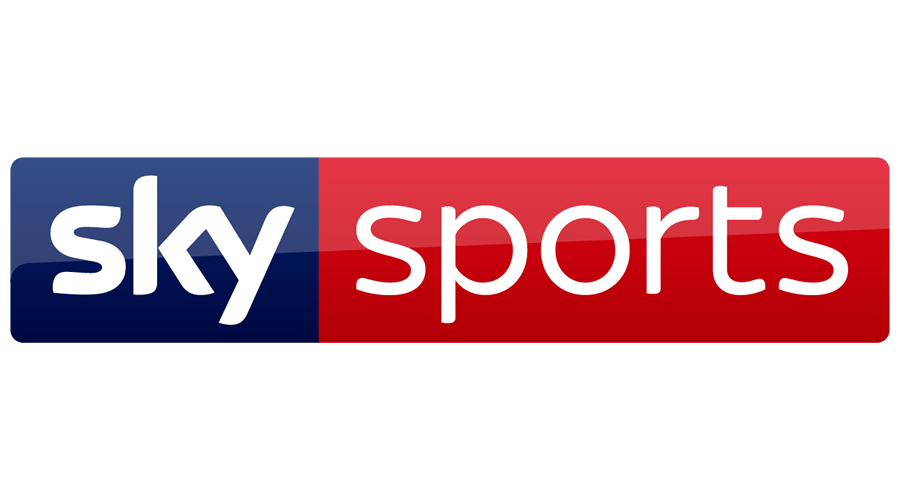 How can I watch Sky Sports Premier League 22/23 matches live?
If you're a diehard fan of the Premier League, then Sky Sports is undoubtedly the best place to watch. Not only do they show more live games than any other broadcaster – 128 in total – but their dedicated channels mean that you won't miss a single match. And with packages starting at just £44 per month, it's easy to see why they're one of the most popular choices for fans.
Whether you're looking for comprehensive coverage or just want to catch the odd game here and there, Sky Sports has you covered. So if you're a Premier League fan, there's really no better place to watch your favourite team in action.
Whichever option you choose, you'll also get access on your phone, tablet and/or laptop via Sky Go. See all four options on the Sky website.
If you don't want to get locked into a Sky contract and satellite dish on your home, that's OK. The NOW (formerly NOW TV) streaming service is another alternative offered by Sky. It's now available on a number of devices, including smartphones, tablets, laptops, Chromecast, and even gaming consoles.
A Day Pass allows you to watch all Sky Sports channels for 24 hours and costs £11.99; this is ideal for single-occasion visits. If you plan on watching every weekend, the Month Pass makes much more sense. It will be available for £25 per month for 12 months before reverting to its usual price of £33.99 after that – unless you cancel.
This offer also includes a month of free Now Boost, which adds 1080p video and Dolby 5.1 surround sound, removes ads and lets you stream on three devices at the same time (instead of the usual 2). After that, it'll cost you an extra £5 per month.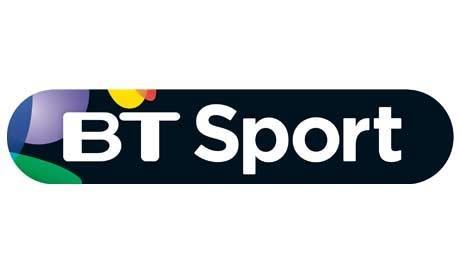 How can I watch BT Sport Premier League 2022/23 matches live?
Your secondary place for Premier League action after Sky is BT Sport. This season, there are a total of 52 live games available. There are a few options when it comes to signing up to BT Sport, firstly by combining it with BT Broadband. Put your postcode into the website to see what deals are available.
On the TV side, prices start at £16 per month for the duration of a 24-month contract. In exchange, you'll get all the BT Sport channels and BoxNation, alongside Freeview, AMC and a recordable TV box.
You can also just use the BT Sport app for £16 per month- it works on mobile, tablet, smart TV and console – or  buy the Monthly Pass for £25 per month. If your device supports it, you'll still be able to watch in up to 4K HDR quality. Sky customers can get BT Sport added for £21 per month.
BT also offers a combined package with Sky Sports via Now, which is £41 per month for 24 months.
How can I watch Amazon Prime Premier League 2022/23 matches live?
Over the last several years, Amazon has gradually increased the number of sports showcased on its Prime Video streaming service. While tennis is still the main attraction, there are 20 Premier League matches to watch this season. You can watch Prime Video on a computer or with the free Prime Video app on numerous devices.
If you're already a member of Amazon Prime, you already have access to Prime Video as part of your membership. It presently costs £7.99 per month or £79 per year, and you also receive free next-day delivery on many items, music, cloud storage, and other services. From September 15th onwards it will increase to £8.99 or £95 per year instead.
New customers can participate in a 30-day free trial. You can join up via the Amazon website, but if you live outside of the United Kingdom, you'll need a VPN to watch the football.

How can I watch BBC Sport Premier League 22/23 matches?
Whilst BBC will have no live Premier League matches, if you are content with free Premier League Match Day 2 highlights then they have you covered. Match of the Day and Match of the Day 2 are available live when screened on the BBC Sport website, and also on catchup with BBC iPlayer.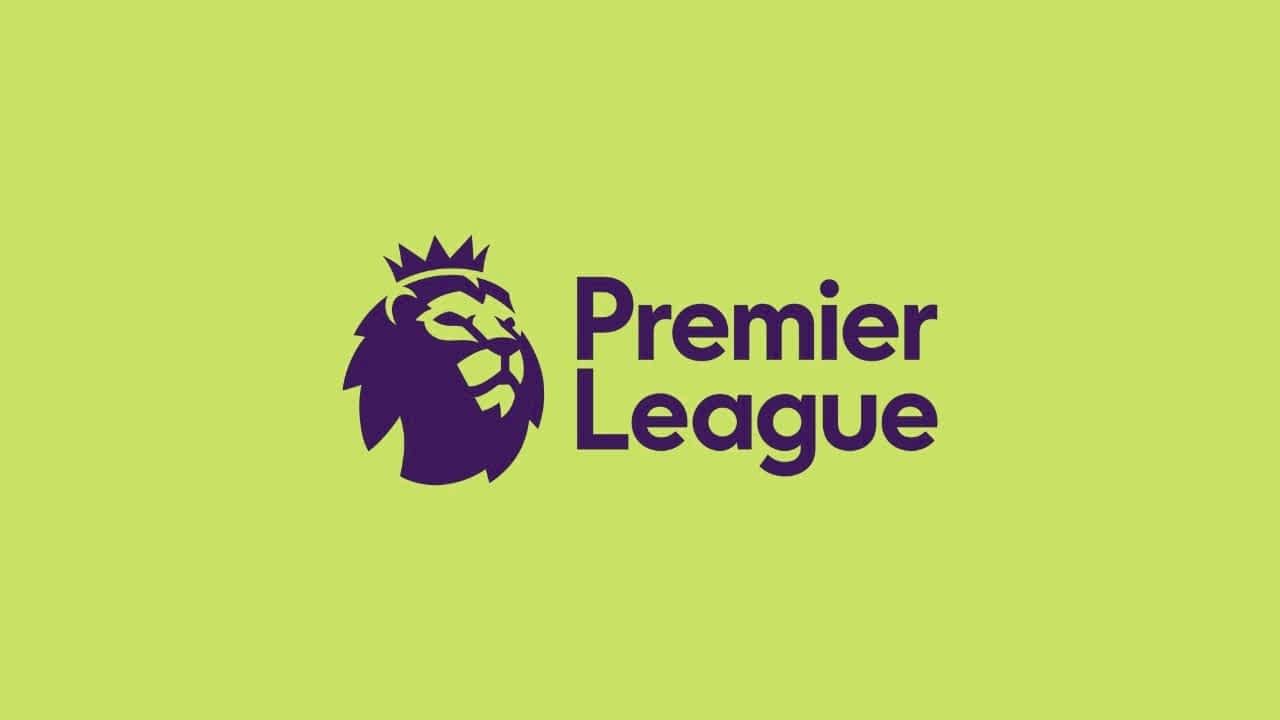 Furthermore; Sky Sports, Now TV, BT Sport, Amazon Prime and BBC Sport aren't the only geographically-censored streaming services a VPN or Proxy will allow you to access.  Other UK services like BBC iPlayer, ITV Hub, All 4 and BritBox are available. Plus with the option to switch to our USA service whenever you like, you can access Hulu, HBO GO, Netflix and Pandora.  Essentially you can access international content from virtually anywhere!