PREMIER LEAGUE MATCH DAY 5 PREVIEW
The first midweek round of games of the 2022/23 Premier League season is here, with 10 games being played over three nights. Premier League Match Day 5 will be shown by pay-TV broadcasters Sky Sports and BT Sport with match highlights available free on BBC Sport with Match of the Day.
For full disclosure, this preview is being written before the weekends round of games so we can't take into account any injuries or suspensions that may come out of this weekend.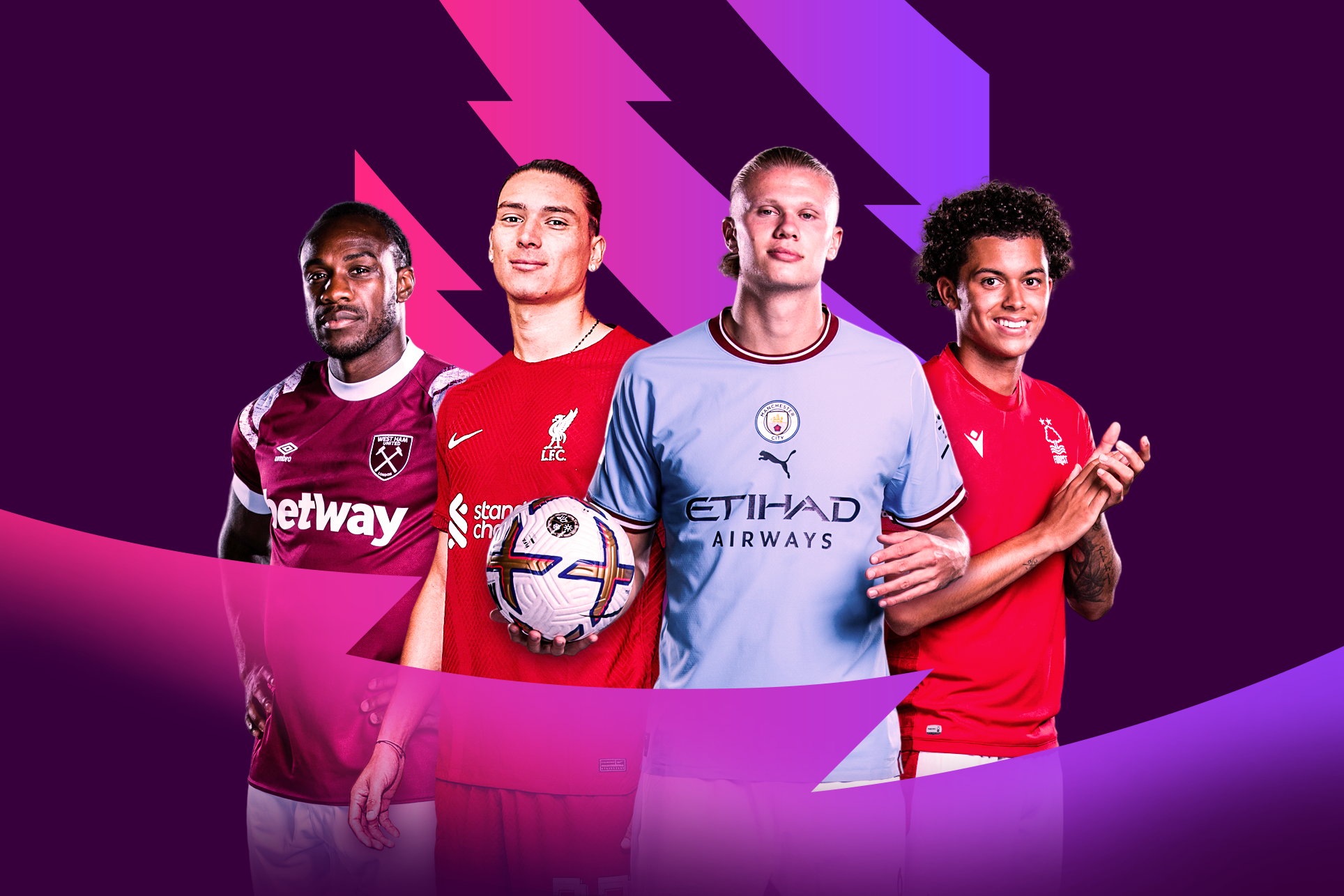 Our Premier League Match Day 5 preview is brought to you in partnership with EPL Index, and Dave Hendrick – host of the Two Footed Podcast, offering FREE podcasts to football fans.
The Premier League season is only getting started but some teams can't afford to continue floundering because while you can't win the league in the first five games, you can certainly lose it – I am looking at you Liverpool.
Let's take a look at the best games of Premier League Match Day 5.
Premier League Match Day 5 | Crystal Palace vs Brentford
Tuesday 30 August | 1930 BST | BT Sport Live Streaming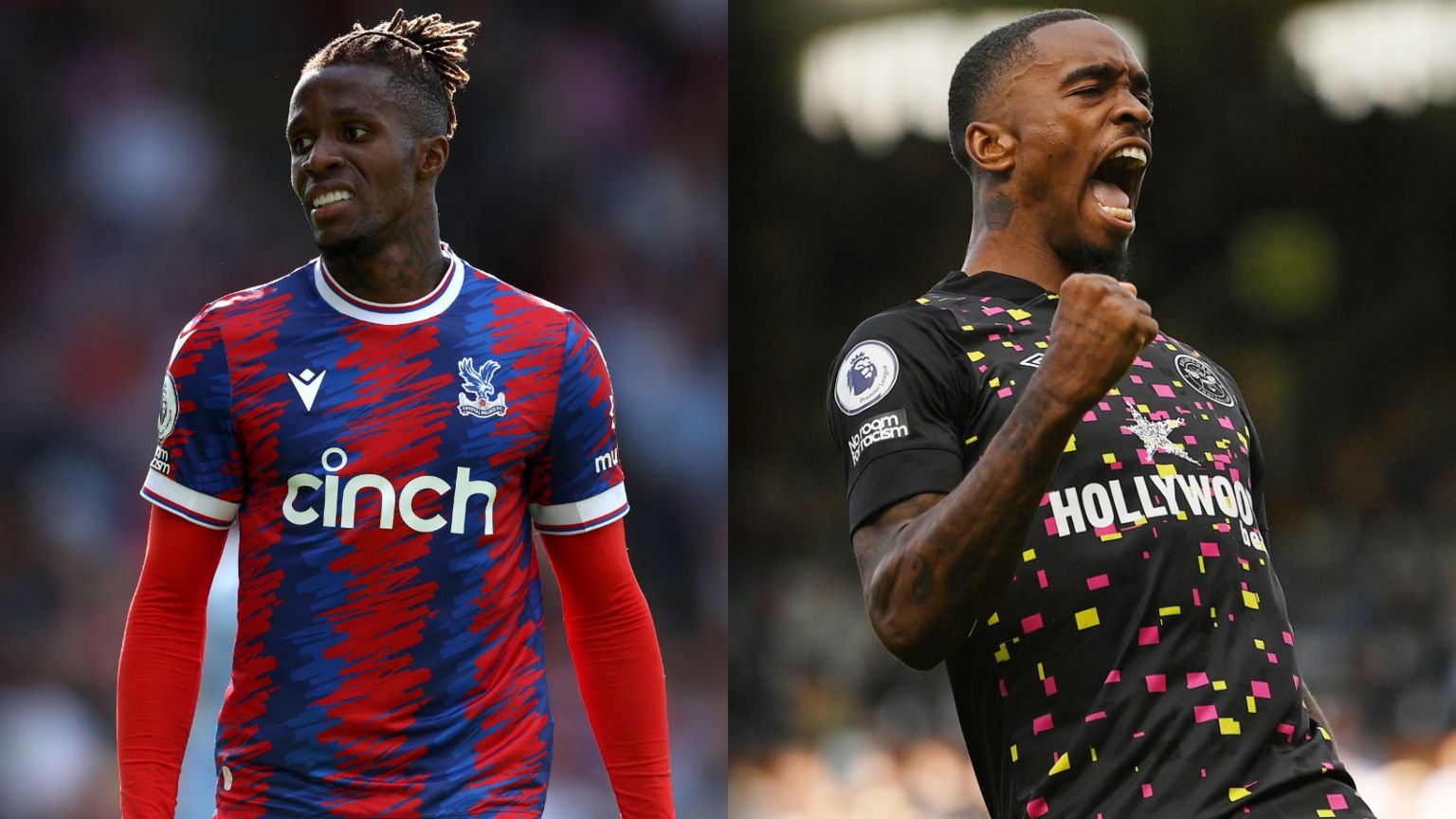 First up, a London Derby between two of the smartest run clubs in the Premier League.
Crystal Palace have had a mixed start to the season, largely a result of the fractured pre-season. The looked completely disjointed in the first half of their season opener against Arsenal but improved second half. They gave Liverpool a scare and took a draw away from Anfield, before taking on Aston Villa last weekend and demolishing the Midlands club. The game ended 3-1 but that scoreline didn't reflect the dominance of the Eagles.
Patrick Vieira is building something special in South London and with Michael Olise and Eberechi Eze pulling the strings Palace are going to be must-watch all season long. Expect to see them in this preview on a regular basis.
Tuesday opponents, Brentford, are rightly held in high regard because of how they are run and how they have built themselves up through the divisions. They are model in smart recruitment and squad building, with owner Matthew Benham managing to turn his gambling expertise into a fantastic approach to running a football club. This summer has been yet another example of their clever approach, in particular the move to sign Scottish fullback Aaron Hickey. Hickey, a left back, was signed by Brentford to fill their void at right back. Though naturally left footed, he is a two footed player and has settled in really quickly.
Brentford fought back from 2-0 down to take a 2-2 home from Leicester on the opening day, before destroying Manchester United 4-0 in their second game. That game led to panic stations at Old Trafford and solidified Brentford as a fully fledged Premier League team. Last weekend they came back from 2-0 down against Fulham to draw level but fell to a 3-2 defeat after a late Mitrovic goal.
No matter where you are, you can use your Liberty Shield VPN to find a way to watch Premier League Match Day 5. Don't have a Liberty Shield VPN? You're missing out! Click right here to check out what we can offer you, and use the code EPL25 to get a 25% OFF your VPN or VPN Router at check-out.
Premier League Match Day 5 | West Ham vs Tottenham Hotspur
Wednesday 31 August | 1945 BST | BT Sport LiveStreaming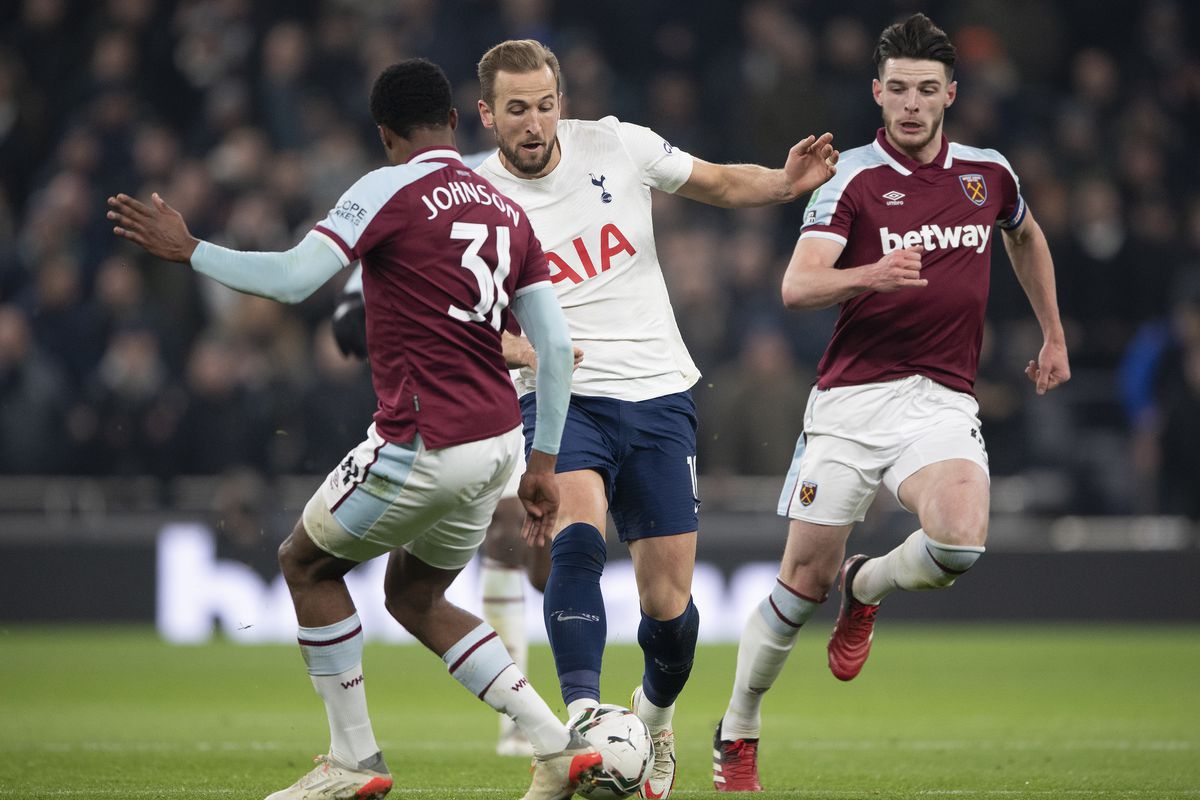 Another London Derby is the pick of the bunch on Wednesday night pitting two teams with big ambitions for the season against each other.
West Ham have made a poor start, losing their first three games and being thoroughly outplayed by both Manchester City and Brighton, the Hammers really do need to kickstart their season. They've been very ambitious in the transfer market and to their credit have made their way through the qualification phase of the Europa Conference League.
West Ham have proven themselves as one of the best teams in the league over the past two seasons, well organised by manager David Moyes, and have added the talents of Gianluca Scamacca and Maxwel Cornet to their attacking ranks. At time of writing they are on the verge of completing a move for Brazilian international Lucas Paqueta. Adding players of the calibre of Scamacca and Paqueta shows the level of ambition the Hammers now hold. These are Champions League calibre players, hinting at where West Ham want to get to. They can't afford many more poor results or they'll be forced to write off their, admittedly small, chances of reaching their top four goal this season.
Spurs returned to the top four last season and have serious ambition under manager Antonio Conte. You don't hire Conte to finish 4th, you hire him to win the league. Likewise, he doesn't take jobs to finish 4th, he takes them to win titles. Spurs, like West Ham, have backed their manager this summer though possibly not to extend that will put them in the title race.
They began their season at home to Southampton and went 1-0 behind early. From there, they fired back and destroyed the Saints to run out 4-1 winners. It was an impressive showing, especially managing to score four goals with neither Heung Min Son nor Harry Kane scoring. One of the problems Spurs have had in the past has been a lack of goals outside of their two star strikers. They followed that up with a hard fought draw away to Chelsea. Last time out they struggled against Wolves, being outplayed for large stretches, but managed to sneak a win via a Harry Kane header. Conte will expect nothing less than three points on Wednesday night, especially with West Ham's current form.
No matter where you are, you can use your Liberty Shield VPN to find a way to watch Premier League Match Day 5. Don't have a Liberty Shield VPN? You're missing out! Click right here to check out what we can offer you, and use the code EPL25 to get a 25% OFF your VPN or VPN Router at check-out.
Premier League Match Day 5 | Leicester City vs Manchester United
Thursday 1 September  | 2000 BST | BT Sport Live Streaming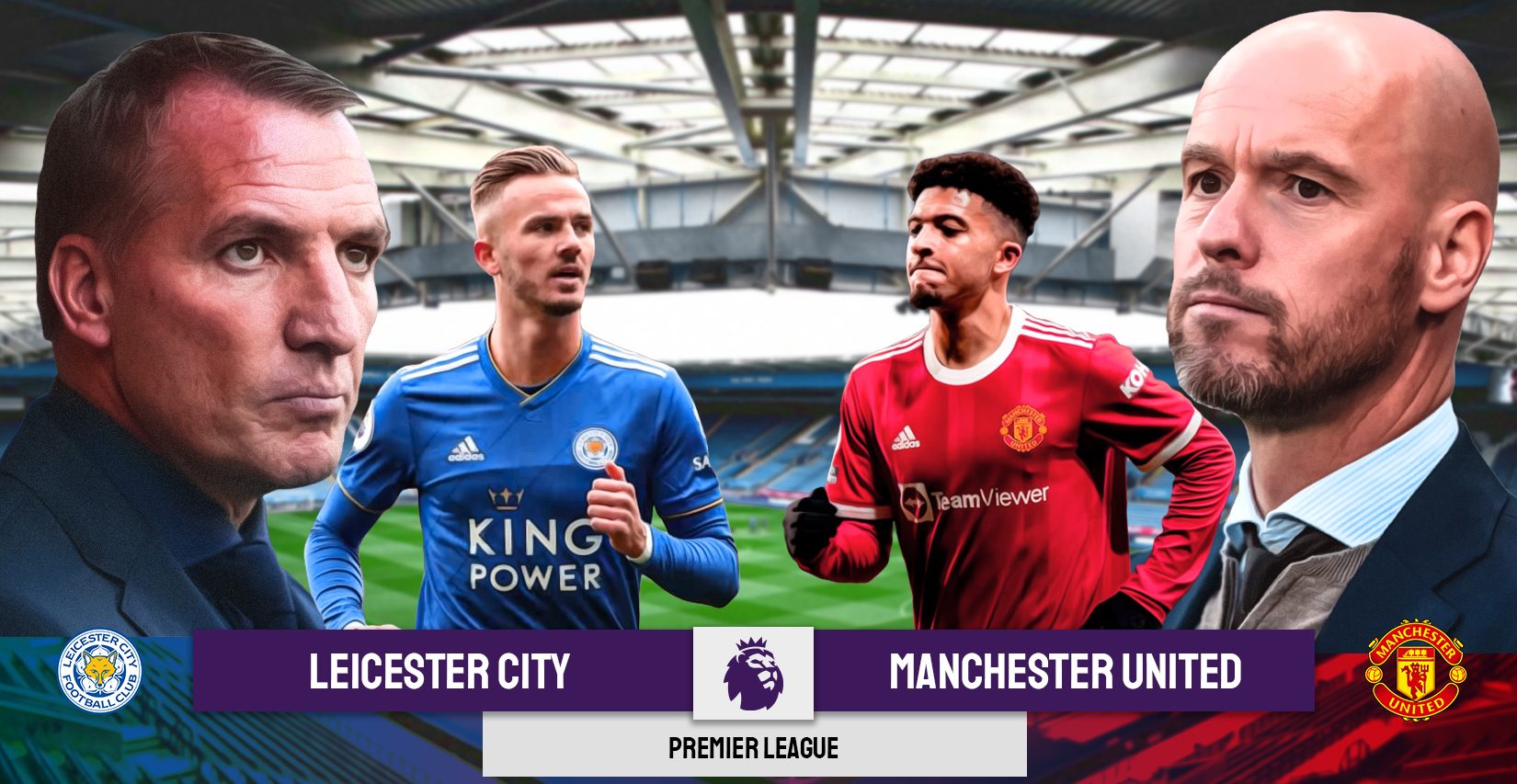 There's only one game on Thursday night, so like it or lump it you're getting Leicester City against Manchester United.
Neither team has started the season in ideal fashion, but Leicester seem in more disarray than United right now. They haven't signed a single first team player, have questions over the long term futures of the likes of Youri Tielemans, Wilf Ndidi and James Maddison, and, again at time of writing, there is the Wesley Fofana saga. Fofana is "not in the right frame of mind" to play at the moment according to Brendan Rodgers, so they're having to do without him. Rodgers himself is coming under increased pressure and might not be around to be in charge of Leicester when this game comes around if Leicester suffer a heavy defeat at Chelsea at the weekend.
Not only can they not afford to lose heavily to Chelsea, they can't really afford to lose at all. Their season has been a mess so far. They went 2-0 up against Brentford, and threw the lead away to end up with a 2-2 draw. They were swept aside by Arsenal, and then went 1-0 up against Southampton before once again crumbling and ending up on the wrong side of a 2-1 defeat. This will be their third home game of the season and the Foxes fans are yet to see a victory. If things continue to go as poorly, the owners will be forced to act.
Manchester United had a horrendous first two games, losing at home to Brighton while being outplayed and then getting battered at Brentford. They improved massively in their third game, getting their first win of the season against a completely out of sorts Liverpool team. They have Southampton at the weekend, so it will be interesting to see if they can maintain the same level as they showed against Liverpool.
United have spent a lot of money this summer but there seems to be no real plan in place. United very obviously need a right back, they had two solid left backs in Luke Shaw and Alex Telles but no right back of the required level. Most clubs would buy a right back in that situation, but United spent £15mil on a left back. They tried to sign Jurien Timber, a right footed right side central defender. Having failed to sign him, they signed Lisandro Martinez who is a left footed left side central defender. They tried to sign Frenkie DeJong, a progressive deep lying playmaker. When the Dutchman turned them down, repeatedly, they decided to sign Casemiro. Casemiro is an excellent player, but he's a completely different type of player to DeJong. They're currently in the process of trying to spend £75mil on Antony, a Brazilian winger who realistically isn't worth half that amount of money.
This game should be amusing if nothing else. One team or another will sink to depths they don't want to be at.
No matter where you are, you can use your Liberty Shield VPN to find a way to watch Premier League Match Day 5. Don't have a Liberty Shield VPN? You're missing out! Click right here to check out what we can offer you, and use the code EPL25 to get a 25% OFF your VPN or VPN Router at check-out.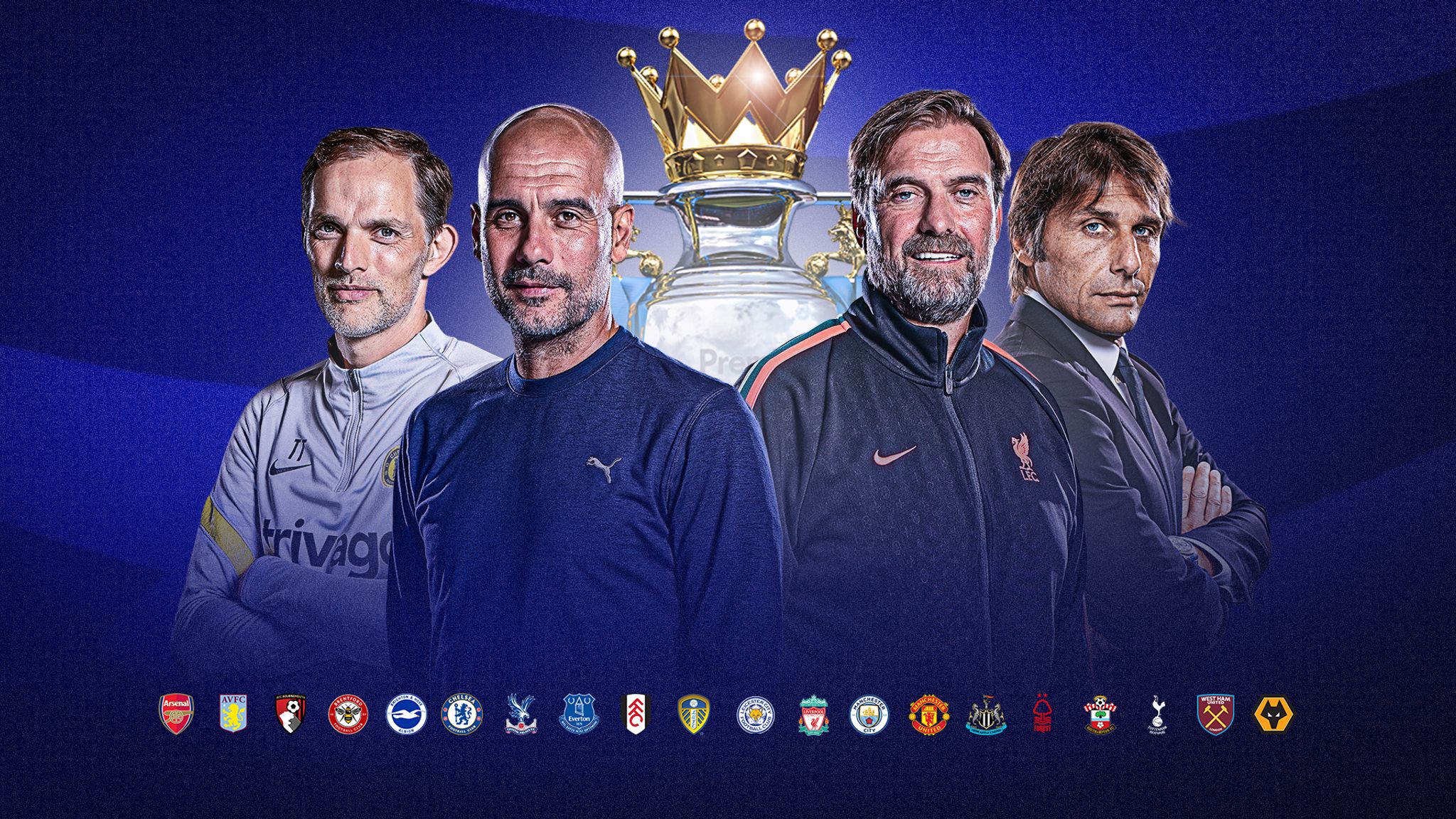 How to watch every Premier League Match 5 game from anywhere…
Premier League Match Day 5 matches will be streamed live between Sky Sports and BT Sport and the BBC Sport website, as well as their respective apps for iPhone, iPad, Android, Smart TV, Now TV, FireTV etc.
But these streaming services are not available to everyone, for example when you load Sky Sports and BT Sport in the USA, Germany, Ireland, Netherlands, France, Spain, Portugal, Australia, Dubai, Canada etc. you will get an error message.
Sorry, this video is not available in your country. This is basically because their streaming services are geoblocked based on the IP address being used to access it. You must be a UK domestic web user to access BT Sport, Sky Sports and BBC Sport live tv streaming.
Get a UK IP address for Premier League Match Day 5
If you want to watch on your Windows PC, Mac, FireTV, iPhone, iPad or Android then you can get a UK Proxy or VPN Apps from Liberty Shield, FREE for 48 hours and then from only £8.99 per month..
Prefer to watch on supported media streaming devices like Now TV, Smart TVs, Apple TV, Xbox, PS4, Roku etc? You'll need a UK configured VPN Router setup as British, available from only £14.99 with Worldwide Shipping available.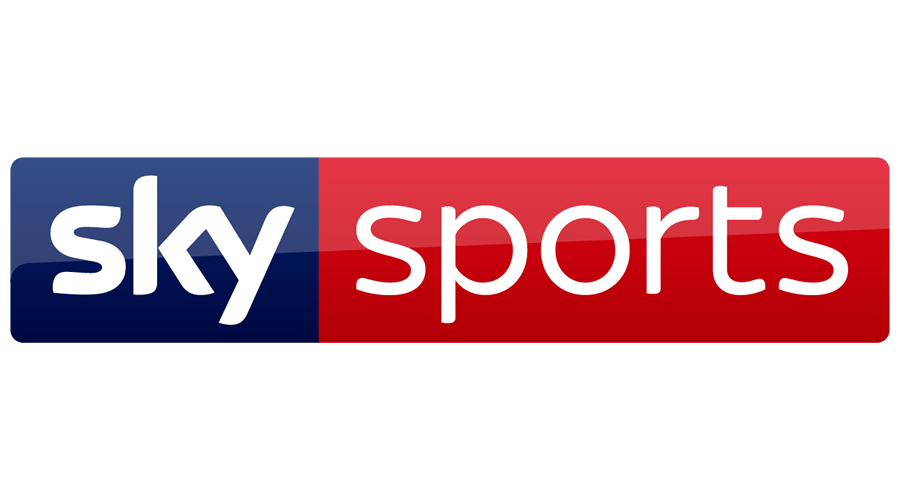 How can I watch Sky Sports Premier League 22/23 matches live?
If you're a diehard fan of the Premier League, then Sky Sports is undoubtedly the best place to watch. Not only do they show more live games than any other broadcaster – 128 in total – but their dedicated channels mean that you won't miss a single match. And with packages starting at just £44 per month, it's easy to see why they're one of the most popular choices for fans.
Whether you're looking for comprehensive coverage or just want to catch the odd game here and there, Sky Sports has you covered. So if you're a Premier League fan, there's really no better place to watch your favourite team in action.
Whichever option you choose, you'll also get access on your phone, tablet and/or laptop via Sky Go. See all four options on the Sky website.
If you don't want to get locked into a Sky contract and satellite dish on your home, that's OK. The NOW (formerly NOW TV) streaming service is another alternative offered by Sky. It's now available on a number of devices, including smartphones, tablets, laptops, Chromecast, and even gaming consoles.
A Day Pass allows you to watch all Sky Sports channels for 24 hours and costs £11.99; this is ideal for single-occasion visits. If you plan on watching every weekend, the Month Pass makes much more sense. It will be available for £25 per month for 12 months before reverting to its usual price of £33.99 after that – unless you cancel.
This offer also includes a month of free Now Boost, which adds 1080p video and Dolby 5.1 surround sound, removes ads and lets you stream on three devices at the same time (instead of the usual 2). After that, it'll cost you an extra £5 per month.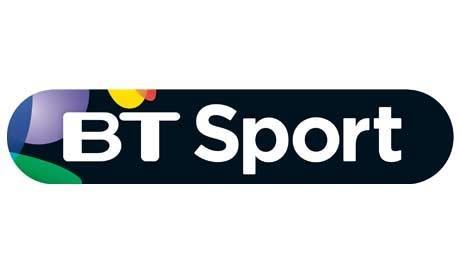 How can I watch BT Sport Premier League 2022/23 matches live?
Your secondary place for Premier League action after Sky is BT Sport. This season, there are a total of 52 live games available. There are a few options when it comes to signing up to BT Sport, firstly by combining it with BT Broadband. Put your postcode into the website to see what deals are available.
On the TV side, prices start at £16 per month for the duration of a 24-month contract. In exchange, you'll get all the BT Sport channels and BoxNation, alongside Freeview, AMC and a recordable TV box.
You can also just use the BT Sport app for £16 per month- it works on mobile, tablet, smart TV and console – or  buy the Monthly Pass for £25 per month. If your device supports it, you'll still be able to watch in up to 4K HDR quality. Sky customers can get BT Sport added for £21 per month.
BT also offers a combined package with Sky Sports via Now, which is £41 per month for 24 months.
How can I watch Amazon Prime Premier League 2022/23 matches live?
Over the last several years, Amazon has gradually increased the number of sports showcased on its Prime Video streaming service. While tennis is still the main attraction, there are 20 Premier League matches to watch this season. You can watch Prime Video on a computer or with the free Prime Video app on numerous devices.
If you're already a member of Amazon Prime, you already have access to Prime Video as part of your membership. It presently costs £7.99 per month or £79 per year, and you also receive free next-day delivery on many items, music, cloud storage, and other services. From September 15th onwards it will increase to £8.99 or £95 per year instead.
New customers can participate in a 30-day free trial. You can join up via the Amazon website, but if you live outside of the United Kingdom, you'll need a VPN to watch the football.

How can I watch BBC Sport Premier League 22/23 matches?
Whilst BBC will have no live Premier League matches, if you are content with free Premier League Match Day 2 highlights then they have you covered. Match of the Day and Match of the Day 2 are available live when screened on the BBC Sport website, and also on catchup with BBC iPlayer.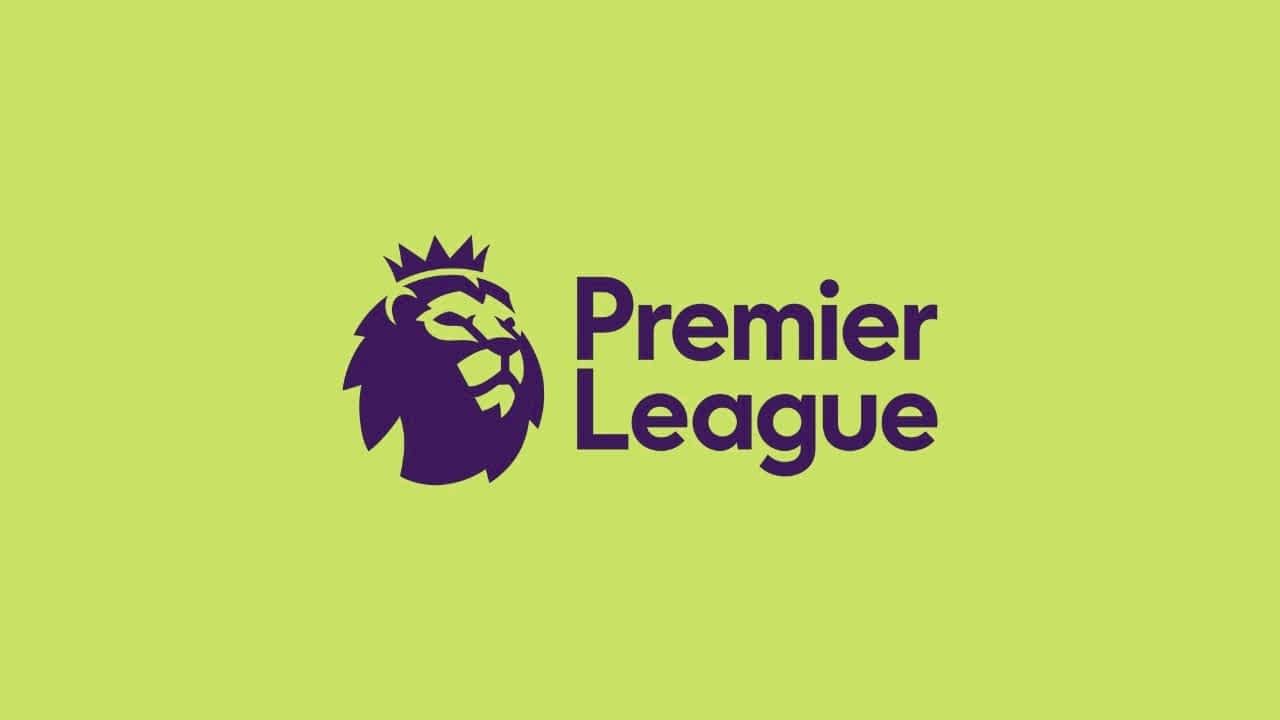 Furthermore; Sky Sports, Now TV, BT Sport, Amazon Prime and BBC Sport aren't the only geographically-censored streaming services a VPN or Proxy will allow you to access.  Other UK services like BBC iPlayer, ITV Hub, All 4 and BritBox are available. Plus with the option to switch to our USA service whenever you like, you can access Hulu, HBO GO, Netflix and Pandora.  Essentially you can access international content from virtually anywhere!