Happy New Year to you all! Here's to 2021 being left behind, and 2022 hopefully bringing a return to normality! Premier League 2021/22 matches will once again be shown by pay-TV broadcasters Sky Sports, BT Sport, Amazon Prime and with match highlights available free on BBC Sport with Match of the Day. Need a Premier League VPN?
There's no point getting into the Covid stuff. It's here, it hasn't left and it's causing havoc with the Premier League schedule. We just have to move forward. Fun Fact: Premier League VPN is one of the most searched phrases on Google.
Our Premier League VPN articles are brought to you in partnership with EPL Index, and Dave Hendrick – host of the Two Footed Podcast, offering FREE podcasts to football fans.
So, here's a preview of three games that should be worth your time this weekend.
⚽ Arsenal vs Manchester City
📅 Saturday 1 January 2022
⏰ 1230 UK Kick-Off
🖥️ BT Sport Live Streaming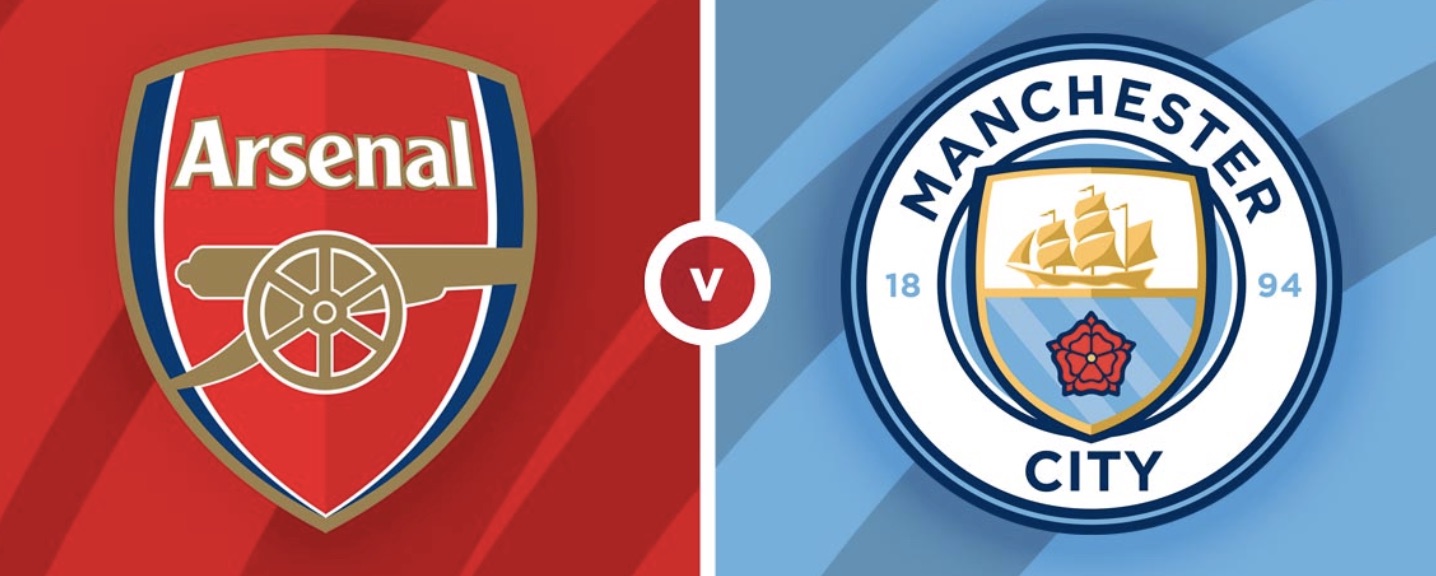 This was set to be a fourth vs first matchup between the pupil, Mikel Arteta, and the master, Pep Guardiola. Then, for the second season in a row, Mikel Arteta was diagnosed with Covid just before Manchester City came to play Arsenal.
Arsenal's currently four match winning run is their longest of the season in the Premier League but City resemble an entirely different challenge to injury hit West Ham and Leeds, and hopeless Norwich. The Gunners have found something at both ends of the pitch but are still a long way from where their fans want them to be. In defense, Tomiyasu, Gabriel and Tierney provide the steel that allows Ben White to be the ballplayer. In attack, Odegaard, Smith-Rowe, Saka and Martinelli are four of the most exciting players in the league but the challenge for Arteta will be finding out how to get them all in the team at the same time. Thus far he has tended to play three of them, with Lacazette upfront in a 4-2-3-1. It has worked but there are still question marks over whether it will work against good defences, especially with such an inconsistent midfield. The challenge for Arteta is finding consistency and the ability to beat good teams. Of Arsenal's 11 wins this season, seven of them have come against teams in the bottom six. Against the top three, they have been comfortably beaten by Chelsea, and hammered by City and Liverpool. They have failed to score in all three games, and conceded 11 goals in the three matches. Recent defeats to out of sorts Manchester United and Everton were not promising. Unless Arteta finds a way to win against good teams on a regular basis, he will find himself back working as a Lego model.
City look pretty unstoppable in the Premier League. Since a 2-0 defeat to Crystal Palace that saw them sitting third in the table, they have won ten straight league matches and opened and opened an eight point gap at the top of the table. Bernardo Silva, Joao Cancelo, Raheem Sterling, Kevin DeBruyne, Riyad Mahrez and Phil Foden continue to impress this season, with Pep Guardiola continuing to display that he doesn't actually need a striker for this team to score frequently in the Premier League. 51 goals from 20 games, with a squad from whom only Gabriel Jesus could be mistaken for a centre forward. It's impressive, but not as impressive as the build-up play, movement and patience that make City one of the most tactically fascinating teams in the Premier League. There's a simplicity to a lot of what they do, but what carefully and you will see Guardiola making subtle changes throughout the game to alter the tempo, the approach and the areas in which City play. All of it is aimed at allowing his team to dominate for the entire 90 minutes. There are holes in the defensive set-up, Leicester exposed them on Boxing Day, but most teams are unable to expose them because they're unable to get out of their own third. While a team like Liverpool try to kill teams by bludgeoning them to death, City take a more methodical approach. Slowly dissecting opponents. Death by 1000 cuts. They are relentless but controlled. They rarely panic and are prepared to wait for teams to make a mistake against them. It's what makes them a horrible team to play against. Arteta will hope his team can cope better this time than they did at the Etihad early in the season.
No matter where you are, you can use your Liberty Shield VPN to find a way to watch this match. Don't have a Liberty Shield VPN? You're missing out! Click right here to check out what we can offer you, and use the code EPL599 to get a £5.99 OFF a monthly subscription (making the cost only £1 for a month) at check-out.
⚽ Crystal Palace vs West Ham
📅 Saturday 1 January 2022
⏰ 1730 UK Kick-Off
🖥️ Sky Sports Live Streaming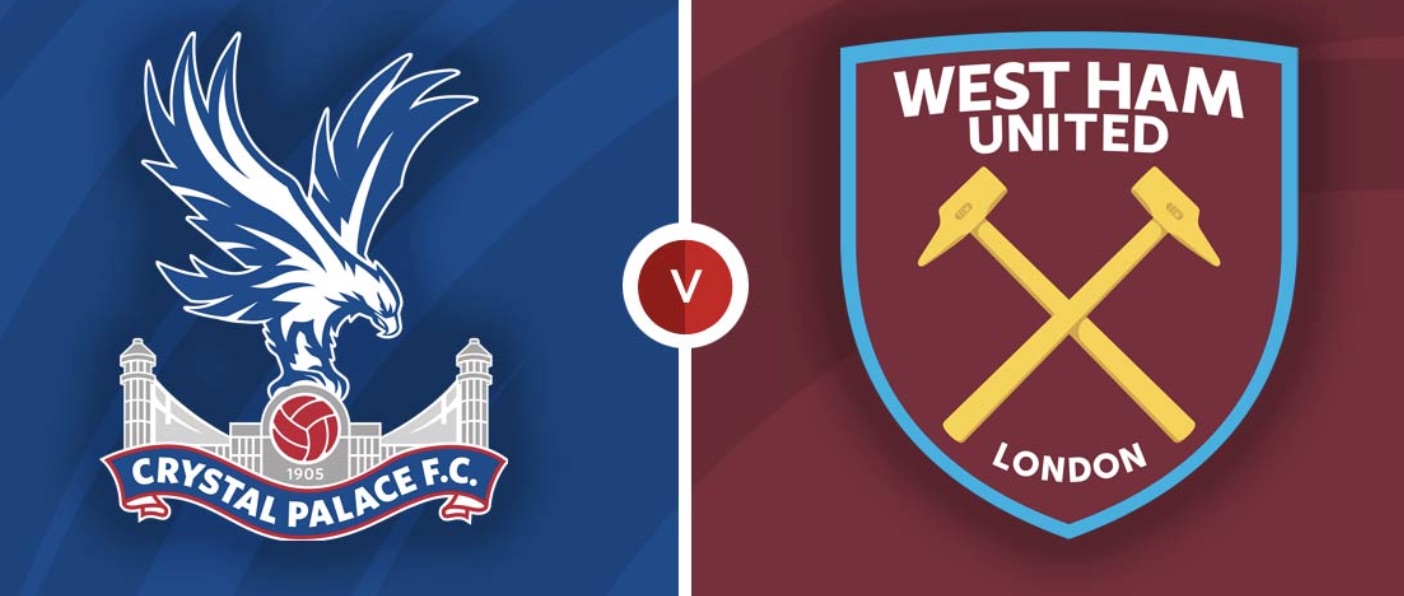 A London derby that has perhaps been an afterthought in previous years, but that promises to be a good game of football this year. Patrick Vieira and David Moyes would be deserving on a shortlist of candidates for manager of the season so far, and are building exciting teams the likes of which neither set of fan has seen in many years.
Palace have lost four of their last seven matches, but that shouldn't take away from the fact that they have had a very impressive season thus far. They beat Norwich 3-0 last time out and currently sit 11th in the Premier League table. While that might not seem like a massive achievement, it is when you consider that going into the season a lot of people were picking them as relegation fodder. With a massive squad turnover in the summer, the appointment of a somewhat unproven manager and a general malaise that had set in under Roy Hodgson, there were doubts about whether Palace would be able to stay up this season. Those doubts have now vanished, and the Eagles have eyes on a top half finish which would be a massive achievement for the club. They do have some injury and Covid issues this weekend, but Wilf Zaha is back from suspension and Palace will hope that their talisman can turn on the magic.
West Ham have also experienced a recent dip in form losing four of their last eight games, with just two wins in that time. It's worth noting though, that one of those wins came against Chelsea and that before this poor run began after a win against Liverpool that sent the Hammers 3rd in the Premier League. Following on from last season's 6th place finish, David Moyes continues to overachieve in his second spell in charge of the club. West Ham have injury issues at the back which goes someway to explain their recent stumbles. A lack of squad depth was always likely to hold them back this season, especially with a Europa League campaign to navigate alongside a hectic domestic schedule. Their attack remains a threat to basically any opponent, and with Declan Rice and Tomas Soucek in midfield that have a pair that can match any in the league. The question marks over the team are how they will cope moving forward without Ogbonna and Zouma. Craig Dawson is limited, while Issa Diop remains somewhat inconsistent. If the defence holds together, West Ham will stay in the mix for fourth place for the rest of the season.
No matter where you are, you can use your Liberty Shield VPN to find a way to watch this match. Don't have a Liberty Shield VPN? You're missing out! Click right here to check out what we can offer you, and use the code EPL599 to get a £5.99 OFF a monthly subscription (making the cost only £1 for a month) at check-out.
⚽ Chelsea vs Liverpool
📅 Sunday 2 January 2022
⏰ 1630 UK Kick-Off
🖥️ Sky Sports Live Streaming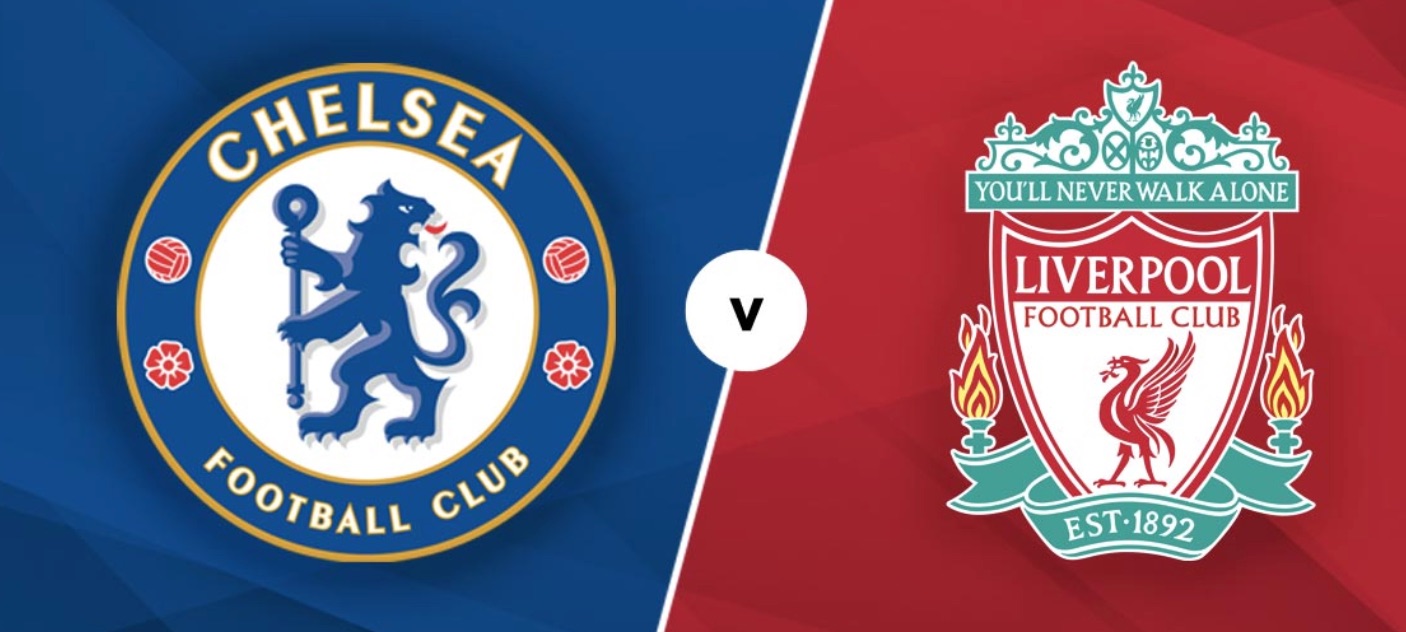 The Super Sunday offering brings together then teams currently in 2nd and 3rd in the Premier League table in a must-win match for both sides. Neither team can afford to drop points because Manchester City are already starting to looking uncatchable in this season's title race. City will no doubt be hoping this one ends in a draw so that they can extend their lead over both.
Chelsea come into the game with injuries causing serious issues, as well as a recent Covid outbreak that has left a couple of players struggling to regain form. Thomas Tuchel has been vocal about his dislike of the Christmas schedule in England. It's easy to forget that this is the first time Tuchel has experienced it given that he's already won a Champions League with the Stamford Bridge club. One big positive for the Blues is that Romelu Lukaku has scored in back to back games. The Belgian hasn't been a success so far since his summer move from Inter Milan but there's no doubt his quality, or his ability to score goals in the Premier League. If Lukaku catches fire, with Chelsea already being an excellent defensive team then having a proven goalscorer at the other end of the pitch will make them a very dangerous proposition for the rest of the league.
Liverpool will want to wash the taste of a terrible defeat against Leicester from their mouths, but Stamford Bridge is never an easy place to go. The Reds have less injury concerns that Chelsea but Thiago potentially missing out is a big blow. With club captain Jordan Henderson having a terrible season, the Reds midfield has really struggled this season unless Thiago has been in the team. The Spaniard forms the Premier League's best midfield duo with Fabinho. The pair have never lost when playing together in midfield, with 15 wins and 1 draw from their 16 games together. That draw was the first game they played together, so it's clear that as they've gotten to know each other better they have become unstoppable. It hasn't mattered who the third midfielder is, Fabinho and Thiago just win games. Liverpool will be losing Mane and Salah to the AFCON after this game so they'll want to pick up the three points on Sunday to ensure a winning start to what could been a tricky month.
No matter where you are, you can use your Liberty Shield VPN to find a way to watch this match. Don't have a Liberty Shield VPN? You're missing out! Click right here to check out what we can offer you, and use the code EPL599 to get a £5.99 OFF a monthly subscription (making the cost only £1 for a month) at check-out.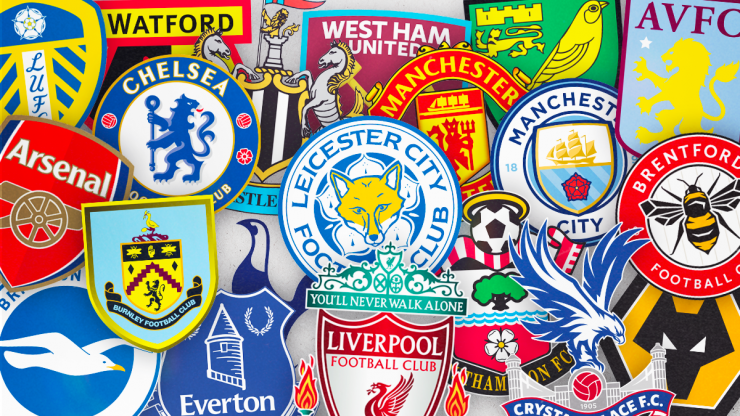 How to watch every Premier League 21/22 match from anywhere…
Premier League VPN matches for the 2021/22 season will be streamed live between Sky Sports, BT Sport, Amazon Prime and the BBC Sport website, as well as their respective apps for iPhone, iPad, Android, Smart TV, Now TV, FireTV etc.
But these streaming services are not available to everyone, for example when you load BT Sport in the USA, Germany, Ireland, Netherlands, France, Spain, Portugal, Australia, Dubai, Canada etc. you will get an error message.
Sorry, this video is not available in your country. This is basically because their streaming services are geoblocked based on the IP address being used to access it. You must be a UK domestic web user to access BT Sport, Sky Sports, Amazon Prime UK and BBC Sport live tv streaming.
Get a UK IP address for Premier League VPN
If you want to watch on your Windows PC, Mac, FireTV, iPhone, iPad or Android then you can get a UK Proxy or VPN Apps from Liberty Shield, FREE for 48 hours and then from only £8.99 per month..
Prefer to watch on supported media streaming devices like Now TV, Smart TVs, Apple TV, Xbox, PS4, Roku etc? You'll need a UK configured VPN Router setup as British, available from only £9.99 with Worldwide Shipping available.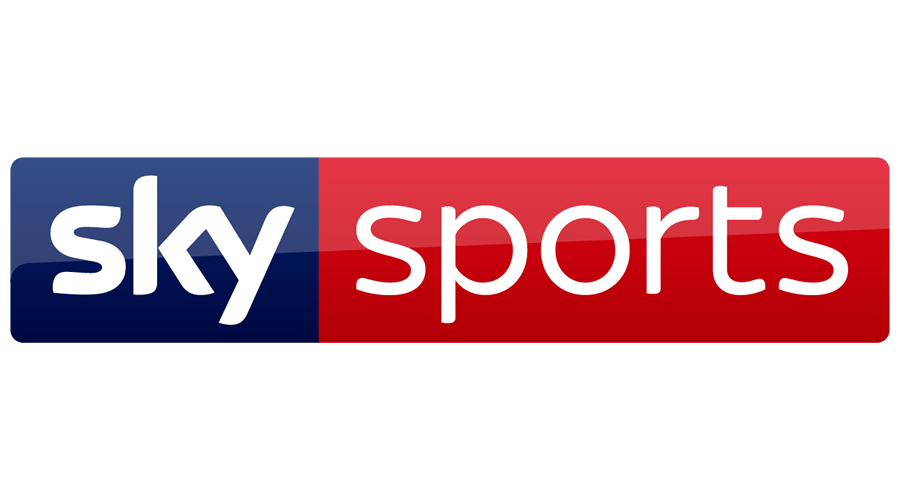 How can I watch Sky Sports Premier League 21/22 matches live?
Sky Sports is the main home of Premier League football with the Sky Sports Premier League and Football channels costing just £18 per month combined, or you can pick up the complete sports package from just £25 per month. NOW is essentially Sky Sports without the commitment to a lengthy contract, offering the exact same number of games. You can buy day membership (£9.99) or month membership (£33.99).
If you have a Premier League VPN set to UK, then you can watch Sky Sports streaming from anywhere. Existing Sky Sports customers can watch with Sky Go on computers or their various apps. If you want to pay-as-you go with no contract then Now TV is your best bet; with their Day, Week and Month passes. Sky has a whopping 11 sports channels. It's offering covers all sorts, from cricket, motor racing (including Formula 1 and Indycar), boxing, NBA, golf, rugby league, women's rugby and netball. Sky's non-Premier League football coverage sits on Sky Sports Football and now includes the Bundesliga as well as both EFL games and Scottish football fixtures.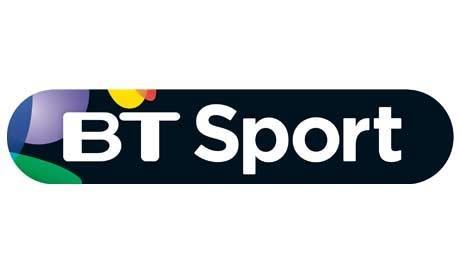 How can I watch BT Sport Premier League VPN 21/22 matches live?
BT Sport typically show games in the weekly Saturday lunchtime slot but they do show additional matches. You can sign up for a BT Sport subscription or pick up a contract-free BT Sport monthly pass for £25.
BT Sport will also carry coverage of the UEFA Champions' League and Europa League until 2024. Subscribers can watch BT Sport on their computers as well as their various apps on connected devices. They do offer a Monthly Pass with no contract, which will give customers access to the BT Sport mobile app. Fun Fact: Premier League VPN is one of the most searched phrases on Google.
Remember that BT Sport also features coverage from the Ligue 1 for Messi at PSG, and holds rights to Moto GP, UFC and WWE coverage as well.  After a long delay the BT Sport app is now available on several models of Smart TV as well as Roku and Amazon Fire TV devices.
How can I watch Amazon Prime Premier League VPN 21/22 matches live?
Amazon Prime Video offers sporadic games throughout the season plus bumper rounds of fixtures ahead of each Christmas period. Take advantage of their 30-day free trial which includes free next-day delivery across the Amazon store. Amazon also broadcasts sports including the US Open tennis championships, other ATP World Tour tennis events and NFL games.
Fans will need a Prime membership to watch fixtures on the online streaming service.  You can watch Amazon Prime on your computer or with their connected mobile apps on various devices, including Amazon FireTV.  The Amazon Prime service is priced at £7.99 per month, although if you've not subscribed before, you can access its services on a 30-day trial period. Fun Fact: Premier League VPN is one of the most searched phrases on Google.

How can I watch BBC Sport Premier League VPN 21/22 matches live?
One of the very few benefits of Premier League behind closed doors during the COVID-19 Pandemic was seeing BBC Sport offer several Premier League matches with free live streaming for the first time ever; sadly the pay-TV providers have resumed exclusivity for the 21/22 season.   However, if you are content with free Premier League VPN 21/22 highlights then the BBC have you covered, with Match of the Day and Match of the Day 2, available live when screened on the BBC Sport website, and also on catchup with BBC iPlayer. Fun Fact: Premier League VPN is one of the most searched phrases on Google.
Furthermore; Sky Sports, Now TV, BT Sport, Amazon Prime and BBC Sport aren't the only geographically-censored streaming services a VPN or Proxy will allow you to access.  Other UK services like BBC iPlayer, ITV Hub, All 4 and BritBox are available. Plus with the option to switch to our USA service whenever you like, you can access Hulu, HBO GO, Netflix and Pandora.  Essentially you can access international content from virtually anywhere!