As we start 2022 the NFL Play-Offs are in clear sight. With all NFL action shown on Sky Sports in the UK and you can you also access NFL Game Pass International with a UK VPN.  If you use a USA VPN then you can access the America version of NFL Gamepass as well as NFL streaming networks like NFL Network, ESPN, CBS, Amazon Prime Video, NBC Sport and Fox; as well as their streaming partners lie Hulu, SlingTV and FuboTV. Need an NFL VPN?
The penultimate week of the NFL season is upon us and panic is setting in across the league as a number of teams who were expected to reach the playoffs are on the fringe, while a number of other teams who hoped to tank and secure a top three pick in the 2022 NFL Draft, find that they actually haven't been terrible enough.  Fun Fact: 'NFL VPN' is one of the most searched sports phrases on Google!
Our NFL VPN articles are brought to you in partnership with EPL Index, and Dave Hendrick – host of the Two Footed Podcast, offering FREE podcasts to football fans.
This weekend is one of the strongest slates of games we've had all year long and it could well be the case that you need to spend your Sunday watching Red Zone coverage and getting the best action from all over the league. If, like me, you prefer to watch every play of a game, then here are some quick previews of a few of the best games available to you.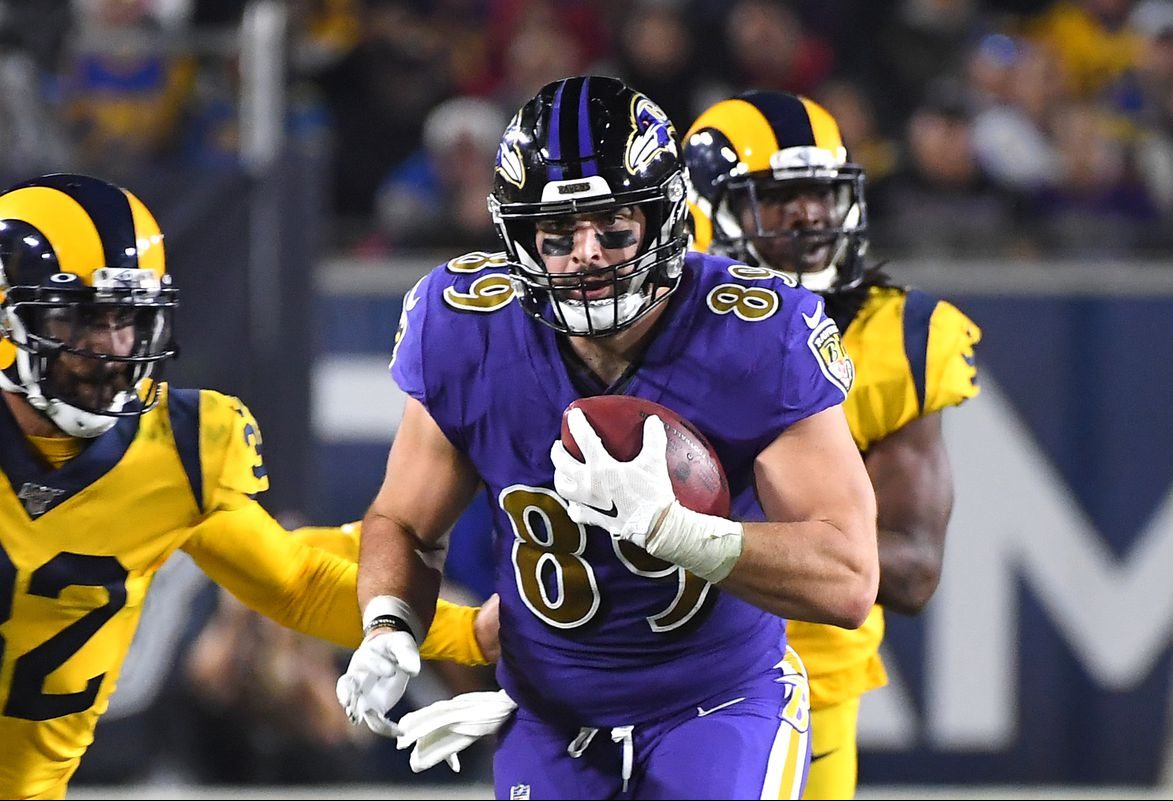 Let's start with the 6pm(UK time) group of games where there are four games that could well be worth your attention.
First up, the surging LA Rams who have won four games in a row travel East to take on the Baltimore Ravens who have lost four in a row. The Rams are top of the NFC West, while the Ravens sit second in the AFC North. The Ravens have been ravaged by injuries all season and are currently trying to working through a Covid outbreak. They were expected to win the division comfortably but instead they are staring at potentially missing the playoffs entirely. If Pittsburgh win this weekend and Baltimore loses, then next weekend's game will be a winner takes all battle for a playoff spot. The Rams have no such worries, they will be a playoff team and likely as division winners because their resurgence coincided with Arizona's recent collapse.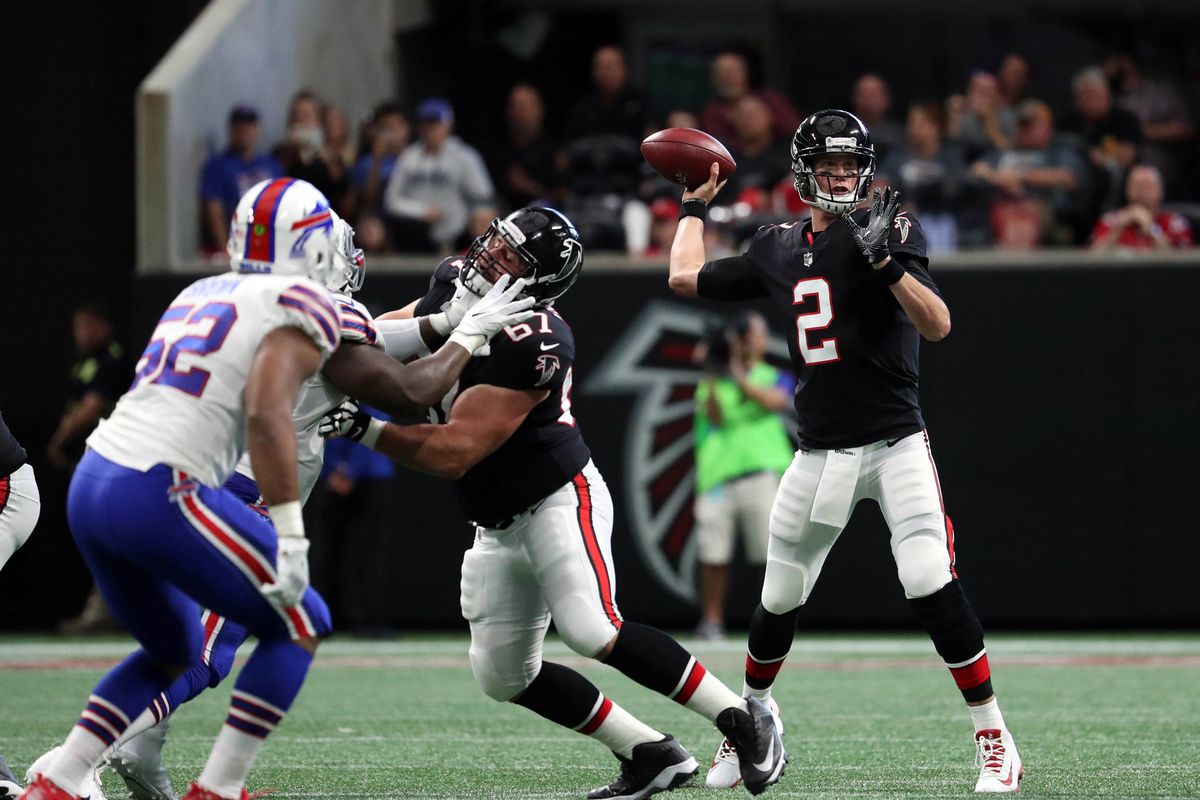 Also at 6pm, the Buffalo Bills play host to the Atlanta Falcons with both teams needing the win as they are locked in tight playoff runs. The Bills win over New England gave them back control of the AFC East but they know that any slip-up could open the door for the Patriots to usurp them. The Falcons are tied with the Saints for second place in the NFC South and with a showdown between the two looming next weekend they can't afford a defeat this weekend, especially with the Saints playing the miserable Carolina Panthers in what should be a straight forward win for Sean Payton's team.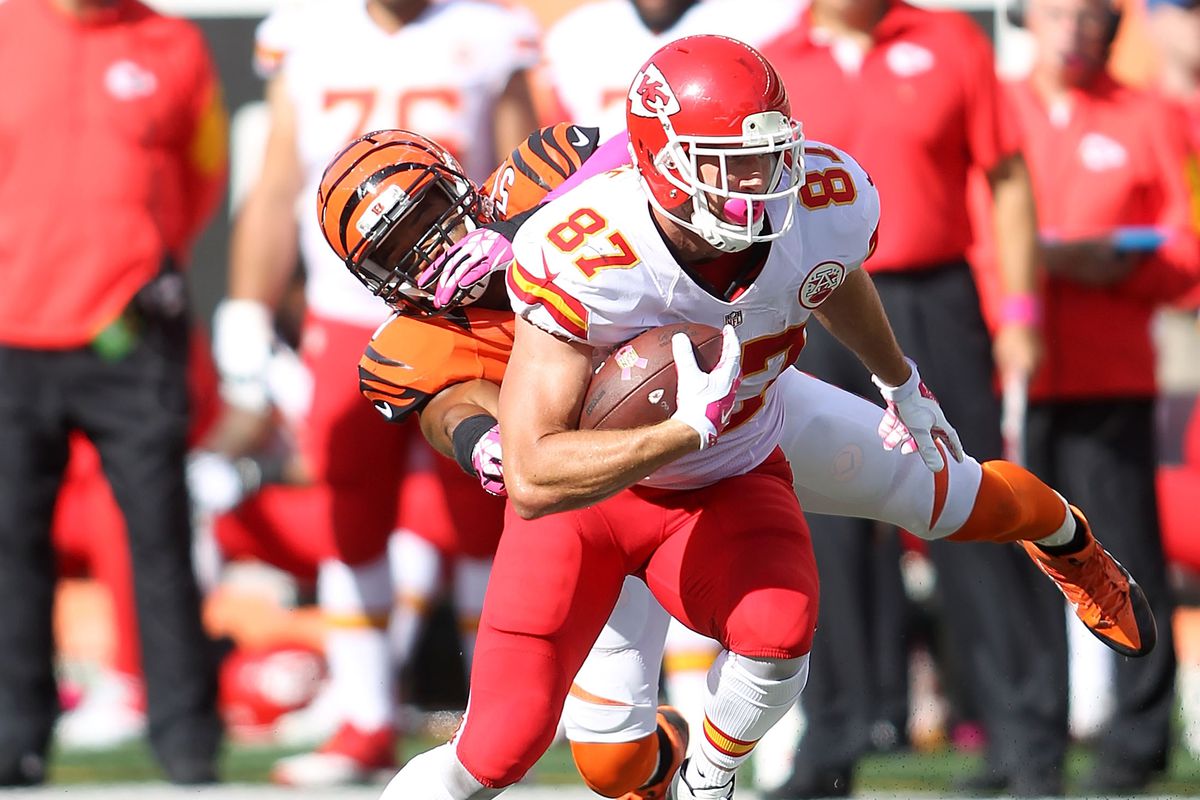 At the same time, the Cincinnati Bengals will host the Kansas City Chiefs in what could be a preview to an upcoming playoff match. The Chiefs have secured the AFC West division title for the season, rattling off an eight game winning streak to moving from 3-4 to 11-4 on the season and silence all doubters. The Bengals have the lead in the AFC North, with a one game advantage over the Ravens, but will know that they can't afford to slip up. Making the playoffs in year two of the Joe Burrow era would be a massive success for the hapless Bengals who rarely do anything right.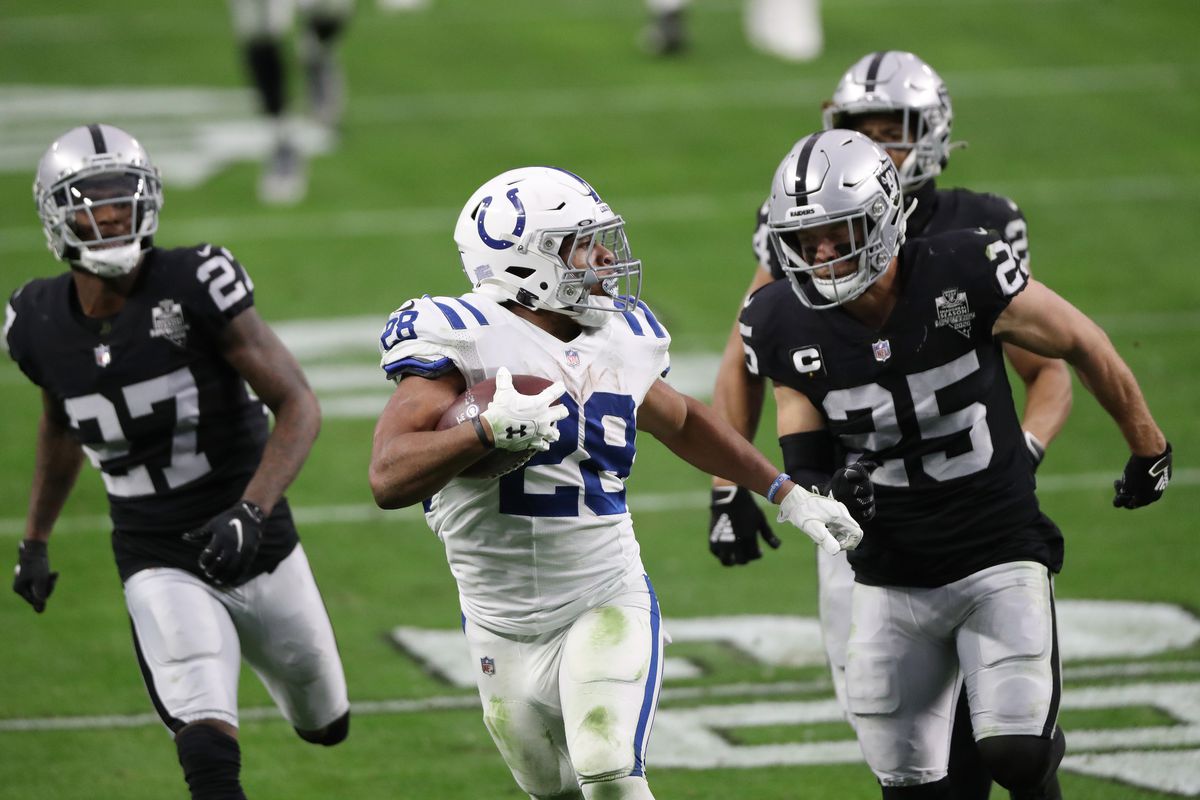 The last of the 6pm games that are worth keeping an eye on sees the Indianapolis Colts welcome the Las Vegas Raiders to Lucas Oil Stadium, with both teams wanting the win for playoff reasons. The Colts are only one game behind the Titans in the AFC South and could steal the division with a win here, as they have a certain win next weekend against the appalling Jacksonville Jaguars. The Raiders are third in the AFC West but have a matching record with the Chargers and could steal second place as the two sides face each other next weekend. The Raiders have overcome some incredible internal turmoil this season and it's a credit to their players that they are still in playoff contention.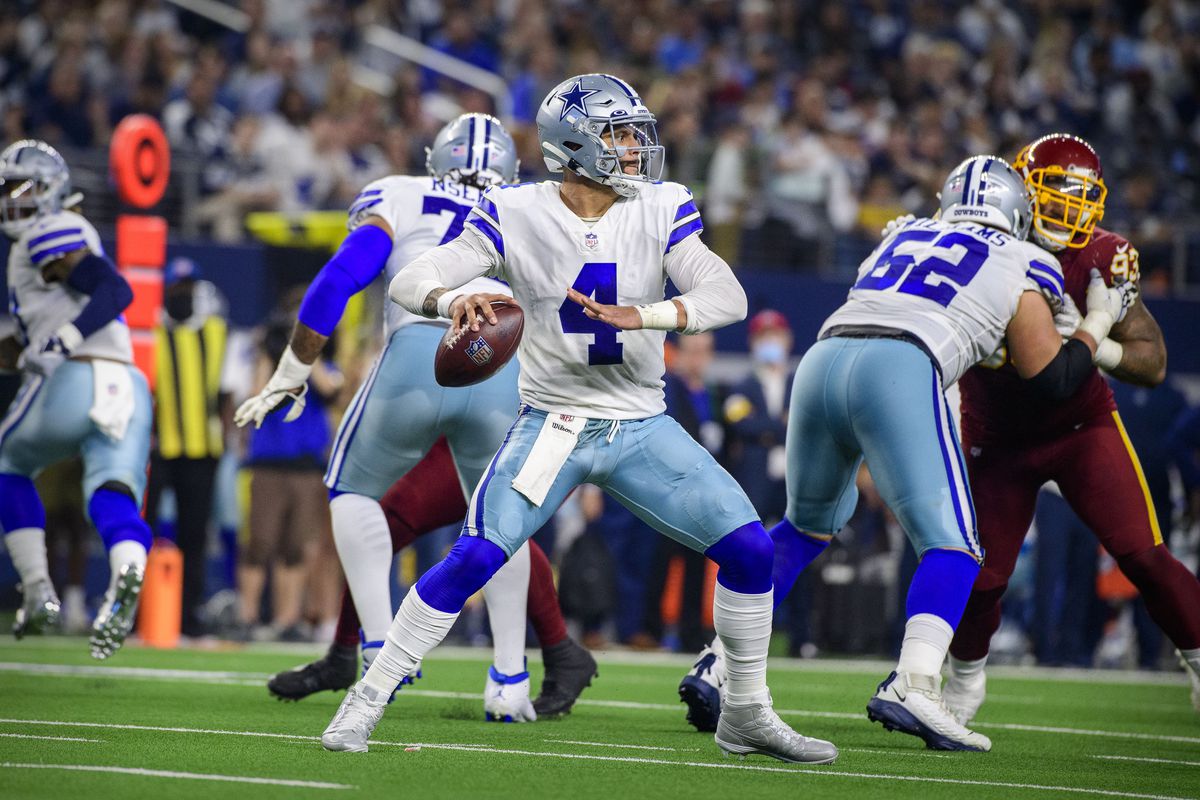 At 9.25pm, the team people either love or love to hate, the Dallas Cowboys, will face off against the Arizona Cardinals in a game that means far more for the Cardinals than the Cowboys. Dallas have secured the NFC East title and a playoff berth but the Cardinals are on the ropes. They have lost three in a row and given hope to a San Francisco 49ers teams with eyes on stealing their playoff spot. Depending on how games in other divisions work out, it's possible that the NFC West sends three teams to the playoffs but it's not a certainty and the Cardinals won't want to take any risks of being the odd team out.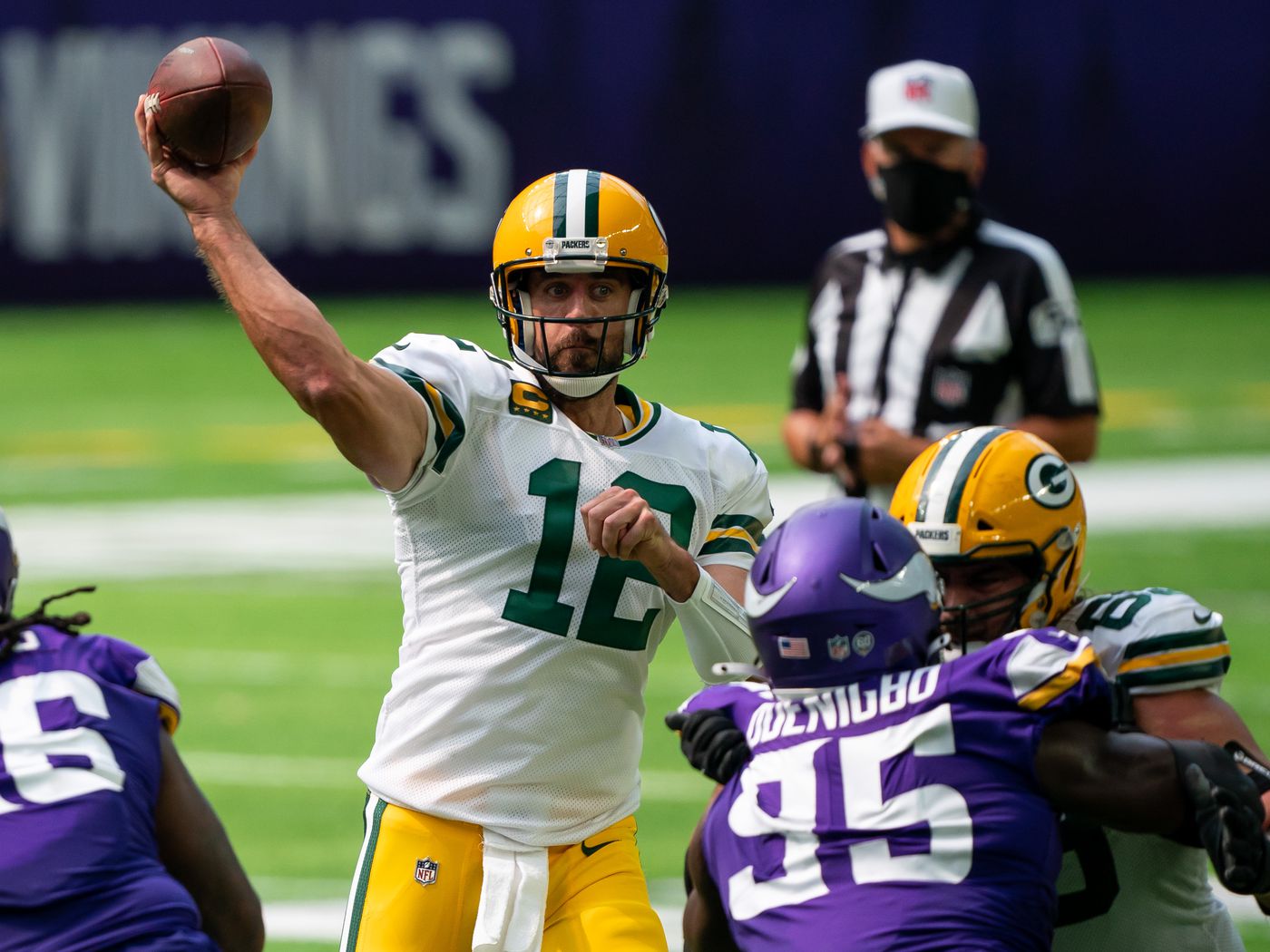 The late game, at 1.20am, is an NFC North contest between the division winning Green Bay Packers and a playoff hopeful Minnesota Vikings. The Packers are the only 12 win team in the NFL this season and will enter the playoffs are perhaps the favourites to win the whole thing. The Vikings are one of football's most frustrating talent. Full of talent, they have no consistency other than their inconsistency. Head Coach Mike Zimmer is under massive pressure and even a playoff berth might not be enough to save his job this time around, but it certainly wouldn't do his chances of staying in charge for next season any harm.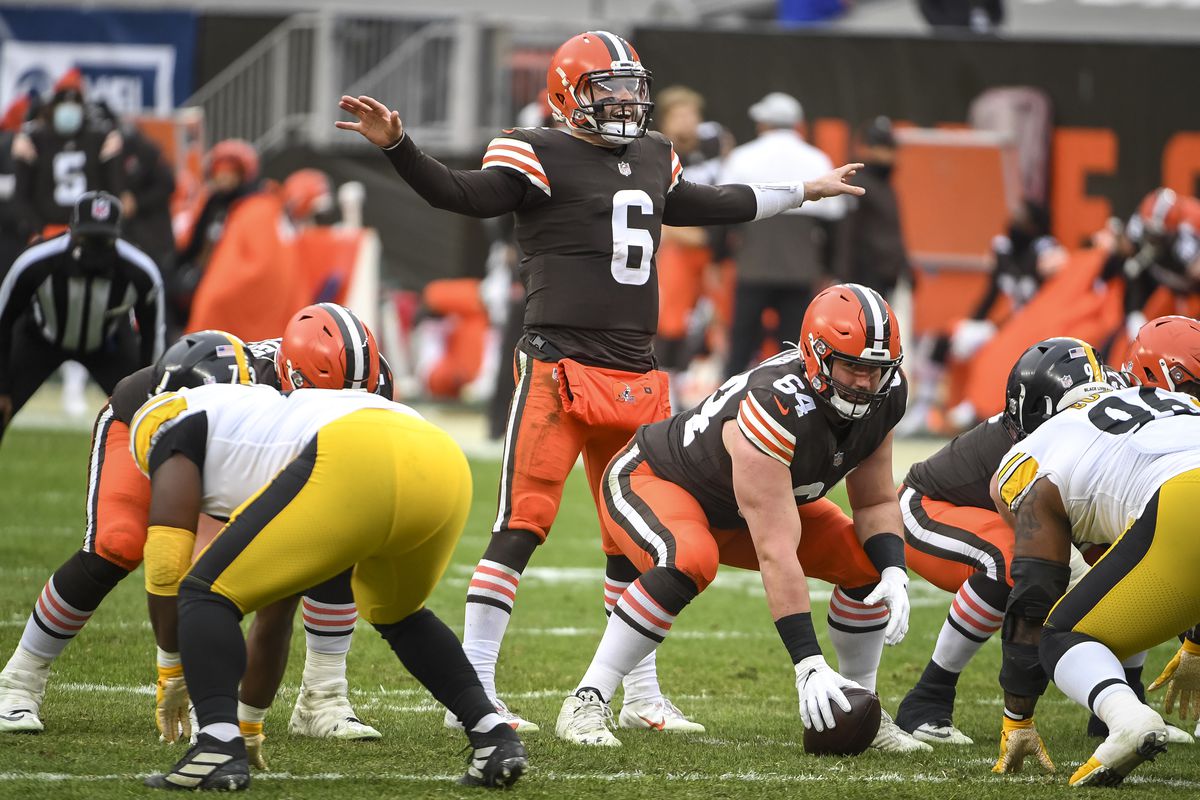 We might as well mention this week's Monday Night Football offering which pits AFC North rivals Cleveland and Pittsburgh against each other. The Steelers know that this is a must win game for them ahead of next weekend's meeting with their hated rivals, the Ravens. The Browns have been one of the most disappointing teams of the season and are still in with an outside shot of taking second place in the division and sneaking into the playoffs. With an all-Ohio showdown against the Bengals next weekend, it's a tough end to the season for Baker Mayfield and co. Speaking of Baker, the Browns have a decision to make on him this off-season that could shape the future of the franchise for the next five to six years.
Don't have a Liberty Shield VPN? You're missing out! Click right here to check out what we can offer you, and use the code EPL599 to get a £5.99 OFF a monthly subscription (making the cost only £1 for a month) at check-out.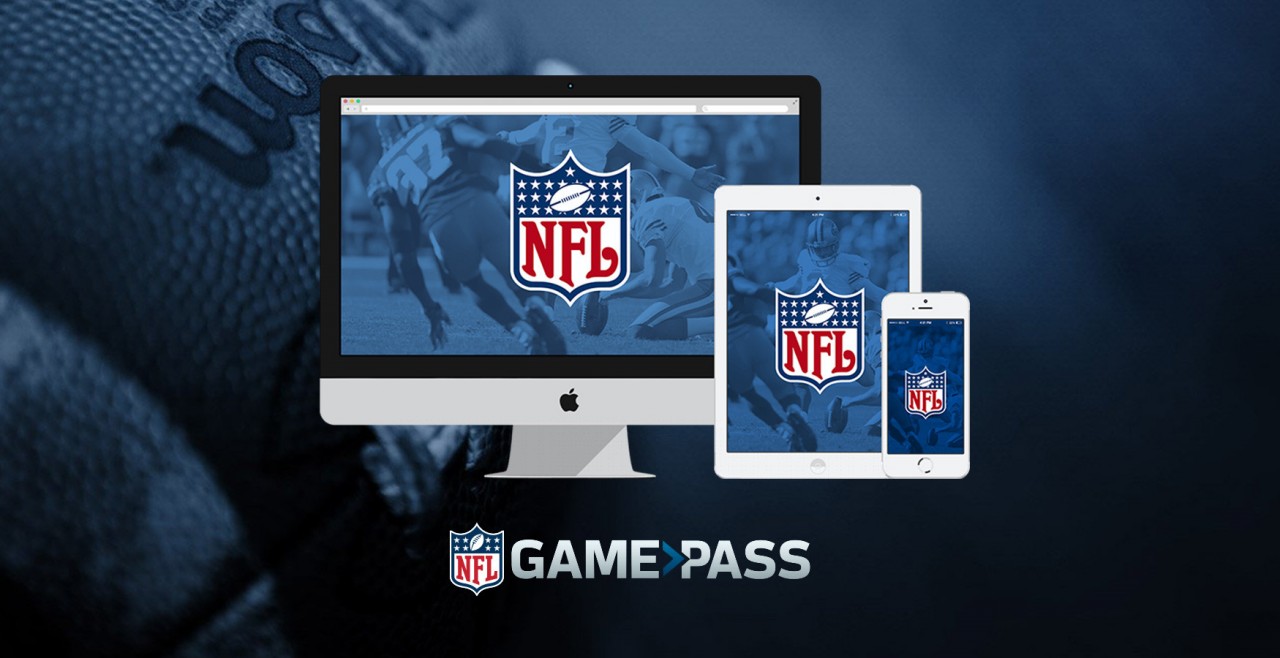 How to use an NFL Game Pass VPN to watch live streaming of every NFL live from anywhere…
The American domestic version of NFL Game Pass is only available to users located within the United States, Bermuda, Antigua, the Bahamas, and any U.S. territories. However this version doesn't show any live matches.
The International version of NFL Game Pass, which offers a 7 Day Free Trial; is an all together different proposition. Offering live streaming of every NFL match.
There are different pricing options based on your location. You can save money by using your VPN or Proxy to connect to a location outside the USA and signing up for a European or International NFL Game Pass subscription. That way you can skirt around those pesky blackouts and watch every NFL game whenever you want!
Your guide to using NFL Game Pass VPN…
🇪🇺 Use any of our European VPN or Proxy locations so you can order an International version of NFL Game Pass:
Get Liberty Shield (use coupon code EPLBLOG to get a HUGE 50% OFF at check-out)
Connect to our VPN or Proxy with UK, Ireland, Germany, Spain, Switzerland or France
Go to https://www.nflgamepass.com/en (the European non-USA version will load)
Purchase your NFL Game Pass (prices below) with live streaming of every match included.
Get NFL 7 Day Free Trial and Start watching!
🇬🇧 What about UK NFL Blackouts?
NFL matches shown live in the UK (and Ireland) by Sky Sports will be blacked out, even with the European version of NFL Game Pass. However, if you connect to our VPN using Germany, Spain, Switzerland or France the live match will be shown..
How do I order an NFL VPN?
If you just want to watch on your PC, Mac or iPad. Then you can get a European Proxy or VPN from Liberty Shield, FREE for 48 hours and then from only £8.99 per month..
Prefer to watch on supported media streaming devices like Apple TV or Xbox? You'll need a European configured VPN Router, available from only £9.99 with Worldwide Shipping available.
Of course NFL Game Pass isn't the only geographically-censored streaming service a VPN or Proxy will allow you to access.  Other USA services like Hulu, HBO, Netflix and Pandora are available. Plus with the option to switch to our UK service whenever you like. You can also access BBC iPlayer, BBC Sport, ITV Hub, 4OD, Sky Go and Now TV. Essentially you can access international content from virtually anywhere!