Another week, another Covid outbreak. And another, and another, and another. Premier League 2021/22 matches will once again be shown by pay-TV broadcasters Sky Sports, BT Sport, Amazon Prime and with match highlights available free on BBC Sport with Match of the Day. Need a Premier League VPN?
The traditional Boxing Day bonanza of football has already taken a hit with cancellations to the Wolves vs Watford, Liverpool vs Leeds and Burnley vs Everton games. Leeds will be delighted, coming off consecutive hammerings at the hands of Manchester City and Arsenal and with injuries all over the place, Leeds were likely desperate for a break. Not having to play an in-form Liverpool at Anfield is a break in more ways than one. Jurgen Klopp has been vocal in his opposition of the Christmas schedule but one would imagine that he'd likely have preferred to have the game against Leicester on the 28th postponed if Liverpool were to skip a game. A wounded Leeds coming to Anfield would have been like a fattened Turkey turning up at a house of ravenous wild animals. Salah, Jota and Mane would have feasted on them. Fun Fact: Premier League VPN is one of the most searched phrases on Google.
Our Premier League VPN articles are brought to you in partnership with EPL Index, and Dave Hendrick – host of the Two Footed Podcast, offering FREE podcasts to football fans.
There are still eight games currently scheduled for the Boxing Day slate of games, so here's a quick preview of two of them.
⚽ Tottenham Hotspur vs Crystal Palace
📅 Sunday 26 December 2021
⏰ 1500 UK Kick-Off
🖥️ BT Sport Live Streaming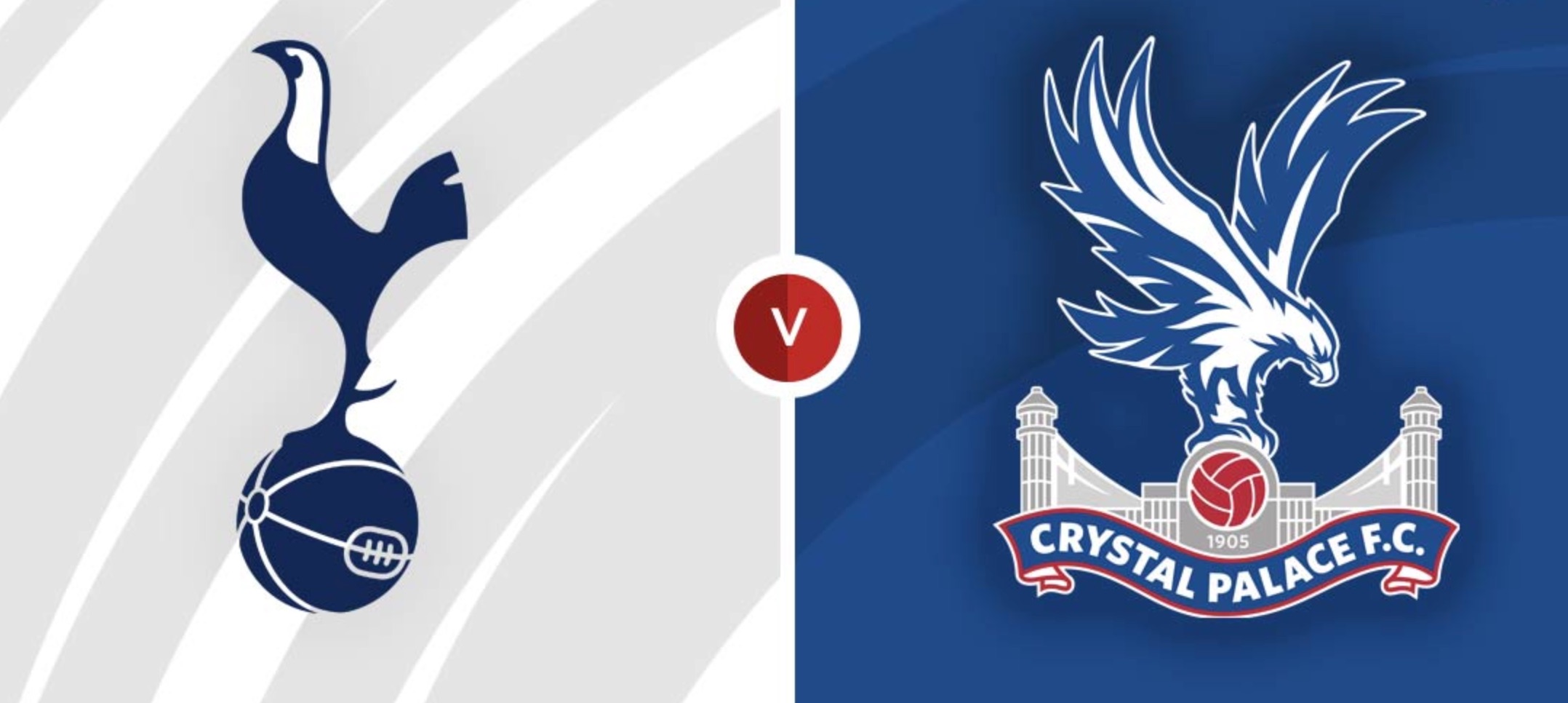 Patrick Vieira spent a sizeable chunk of his playing career terrorising Tottenham as he ruled the midfield in North London Derbies as the lynchpin of Arsenal's greatest ever team. He strolled around White Hart Lane, lauding his superiority over Spurs, on countless occasions. This Sunday he makes his first visit to Tottenham's new home and brings with him a Crystal Palace team that he has very quickly turned from one of the Premier League's most boring teams to a dynamic, high energy team that is fun to watch.
Tottenham themselves have looked a team transformed in the early weeks since Antonio Conte was appointed. The Italian has not minced his words and was clear from the off that the calibre of players at the club, and the level of fitness those players were operating at, were not acceptable to him. Three wins and two draws in his five Premier League games in charge have seen Spurs push their way back into the conversation for a top four finish. They may well be sitting in a top four spot currently if it wasn't for three postponements. A Covid-19 outbreak meant that games against Brighton and Leicester had to be called off, while the snow put paid to their visit to Burnley. Those cancellations have afforded Conte plenty of extra time to work with his players, improve their fitness and make them more familiar with his way of playing. Their performance in the first 20 minutes against Liverpool gave a glimpse of what Spurs fans can expect to see once Conte has brought in some new additions and turned this into his team. Tottenham will be at close to full strength this weekend with Cristian Romero the only starter missing, and that will give Conte plenty of options to choose from. It's clear he wants new signings in defense but he has a lot of midfield and attacking talent to choose from and each of the players in those areas should be considering this as an audition. Many of them will never have the chance to work under a manager of this calibre again, so they should want to seize the opportunity with both hands.
Palace are in year one of a major rebuild and it's fair to say that thus far things have gone better than expected. After a massive turnover of players in the summer, with an emphasis placed on bringing the average age of the squad down substantially, it wouldn't have been a surprise to see Palace struggle from the off. A lot of experience left the building at the end of last season, and very little arrived in its place. Instead, they brought in a collection of exciting young players to mark the beginning of a new era for the Eagles. That new era started poorly, with a 3-0 defeat away to Chelsea but quickly turned around as Palace lost only one of their next 11 games. The only negative was their struggle to turn draws into wins. Three wins and seven draws wasn't a bad return, and had them in the top half of the table, but they had deserved more from a number of those games and will feel like they left points on the table. They did experience a wobble, with three successive defeats in which they did not play particularly well, but they've bounced back with a win and a draw from their last two games and Vieira deserves credit for navigating a potential collapse. Palace are still a long way from the finished article but they have a solid foundation in place. Joachim Anderson should return to the starting 11 to take his place next to Marc Guehi at the heart of the defence and that will provide a big boost. Anderson missed most of the poor mini-run with injury and his leadership and organisation were sorely missed. The goal for Palace remains staying in the division and continuing to build next summer, Vieira wants more than that and a win over Spurs would go a long way towards his ambitions.
No matter where you are, you can use your Liberty Shield VPN to find a way to watch this match. Don't have a Liberty Shield VPN? You're missing out! Click right here to check out what we can offer you, and use the code EPL599 to get a £5.99 OFF a monthly subscription (making the cost only £1 for a month) at check-out.
⚽ Manchester City vs Leicester City
📅 Sunday 26 December 2021
⏰ 1500 UK Kick-Off
🖥️ No UK TV Coverage (International Only)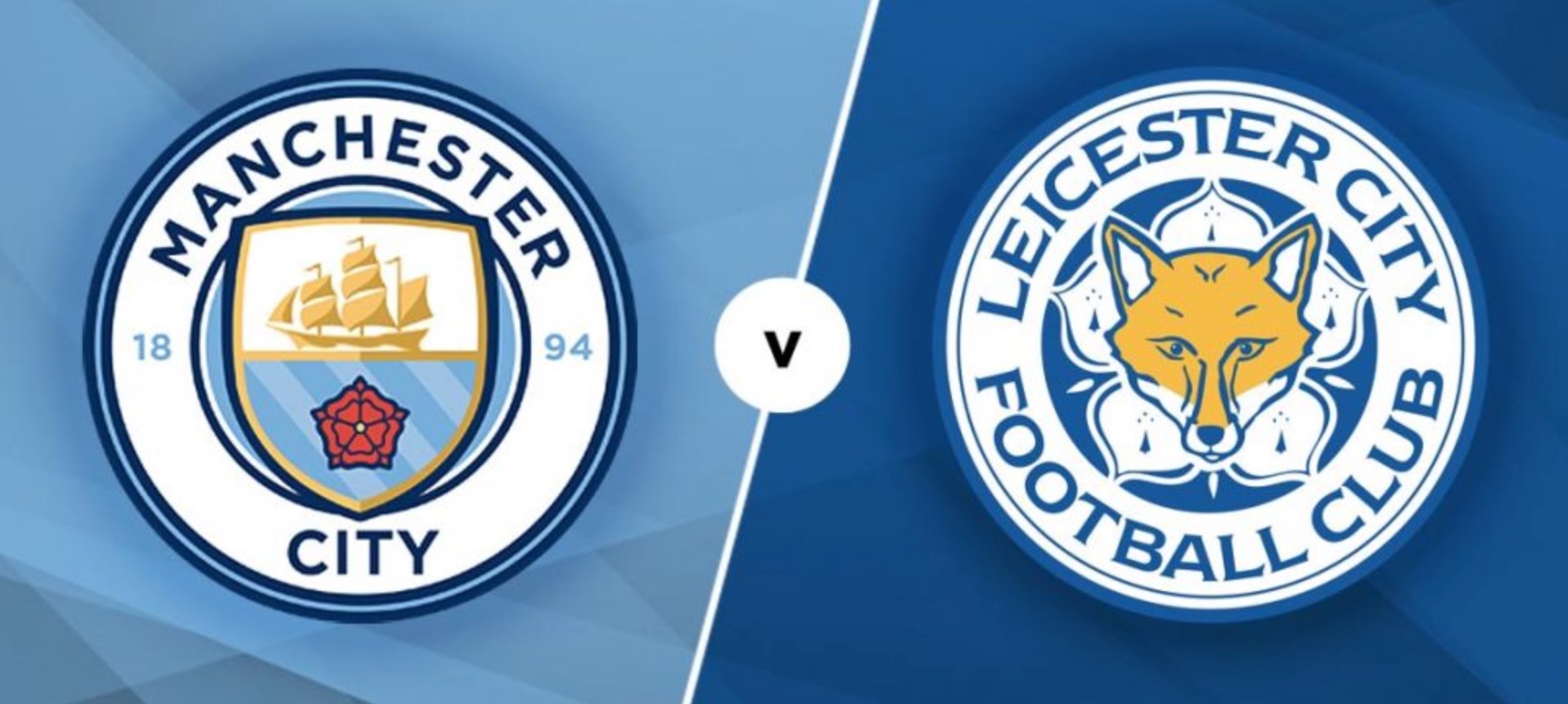 In each of the last two seasons, a mid-season clash between these two teams would have been a top four clash and eagerly anticipated by both sets of fans. This season it's top of the table vs mid-table, with Leicester thus far failing to live up to expectations.
City are on a roll. With eight consecutive Premier League wins behind them, they are full of confidence and ready to take on all comers. It's a worrying sign for their rivals, because when City find this type of form they tend to be near unstoppable in their pursuit of the Premier League title. With Bernardo Silva, Rodri, Phil Foden and Joao Cancelo all playing like Team of the Year candidates, Kevin DeBruyne, Ilkay Gundogan and Raheem Sterling recapturing their best form and Riyad Mahrez quietly putting together a tremendous season, City look a truly frightening proposition. It doesn't matter that Jack Grealish has been terrible since his move from Aston Villa, City can overcome it. Grealish isn't part of City's best 11 so they can afford to let him settle in and hope to coach him up to a point where he does warrant a place in the team. Their 7-0 demolition of Leeds was a reminder to teams of what they can produce when they're in the mood, and a notice to all of those who claim they desperately need to sign a number 9. City are at their best when they play with fluid rotation in attack. Cancelo slots in next to Rodri to give them a 3-2 defensive block, and the remaining five players form an attacking carousel that sees player interchange positions and drags defences all over the pitch. It takes incredible discipline, trust and timing of defensive rotations to stop this City team and unfortunately for their opponents this weekend, those things don't apply to them at full strength let alone when they have injuries.
As things stand, Leicester's only fit central defender is Jannik Vestergaard. Wesley Fofana, Jonny Evans and Caglar Soyuncu are all injured though the latter two might be fit enough to give their manager a dig out. Rodgers will need to be careful with their fitness though, as he has been guilty of rushing both of them back from injuries only to see them break down after an hour or so in the past. Things are going from bad to worse for Rodgers and the end of his Leicester tenure may be coming up on the horizon. Their league form has been poor, and they sit 9th in the table. They got eliminated from a straight forward Europa League group and will have to face playing in the Europa Conference League after Christmas, a competition Rodgers has recently made derogatory comments about. And then they got dumped out of the League Cup by a Liverpool team missing Alisson, Trent, Matip, Van Dijk, Robertson, Fabinho, Thiago, Mane and Salah. They were 3-1 up with 25 minutes left and somehow let it slip. Fans are not happy, and ownership is unlikely to be impressed by how things are going. He did win an FA Cup last season, but let's remember that this is the club who sacked Claudio Ranieri just nine months after he led them to Premier League title! There's no sentimentality with Leicester, they won't settle for mediocrity. Rodgers will know this, and he'll know that he needs to start getting results.
Just the two games this weekend but I'm sure you'll have plenty of other things to be doing. Enjoy the time with your families, enjoy the food and drink. Merry Christmas everyone.
No matter where you are, you can use your Liberty Shield VPN to find a way to watch this match. Don't have a Liberty Shield VPN? You're missing out! Click right here to check out what we can offer you, and use the code EPL599 to get a £5.99 OFF a monthly subscription (making the cost only £1 for a month) at check-out.
How to watch every Premier League 21/22 match from anywhere…
Premier League VPN matches for the 2021/22 season will be streamed live between Sky Sports, BT Sport, Amazon Prime and the BBC Sport website, as well as their respective apps for iPhone, iPad, Android, Smart TV, Now TV, FireTV etc.
But these streaming services are not available to everyone, for example when you load BT Sport in the USA, Germany, Ireland, Netherlands, France, Spain, Portugal, Australia, Dubai, Canada etc. you will get an error message.
Sorry, this video is not available in your country. This is basically because their streaming services are geoblocked based on the IP address being used to access it. You must be a UK domestic web user to access BT Sport, Sky Sports, Amazon Prime UK and BBC Sport live tv streaming.
Get a UK IP address for Premier League VPN
If you want to watch on your Windows PC, Mac, FireTV, iPhone, iPad or Android then you can get a UK Proxy or VPN Apps from Liberty Shield, FREE for 48 hours and then from only £8.99 per month..
Prefer to watch on supported media streaming devices like Now TV, Smart TVs, Apple TV, Xbox, PS4, Roku etc? You'll need a UK configured VPN Router setup as British, available from only £9.99 with Worldwide Shipping available.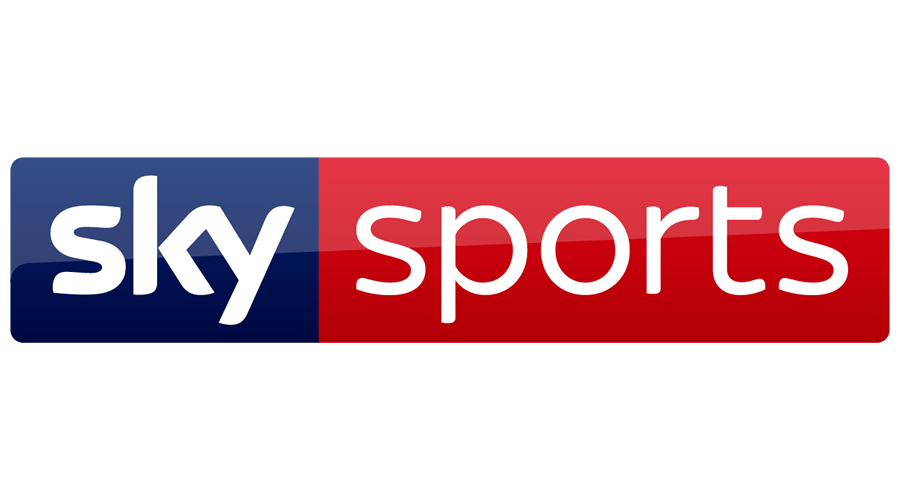 How can I watch Sky Sports Premier League 21/22 matches live?
Sky Sports is the main home of Premier League football with the Sky Sports Premier League and Football channels costing just £18 per month combined, or you can pick up the complete sports package from just £25 per month. NOW is essentially Sky Sports without the commitment to a lengthy contract, offering the exact same number of games. You can buy day membership (£9.99) or month membership (£33.99).
If you have a Premier League VPN set to UK, then you can watch Sky Sports streaming from anywhere. Existing Sky Sports customers can watch with Sky Go on computers or their various apps. If you want to pay-as-you go with no contract then Now TV is your best bet; with their Day, Week and Month passes. Sky has a whopping 11 sports channels. It's offering covers all sorts, from cricket, motor racing (including Formula 1 and Indycar), boxing, NBA, golf, rugby league, women's rugby and netball. Sky's non-Premier League football coverage sits on Sky Sports Football and now includes the Bundesliga as well as both EFL games and Scottish football fixtures.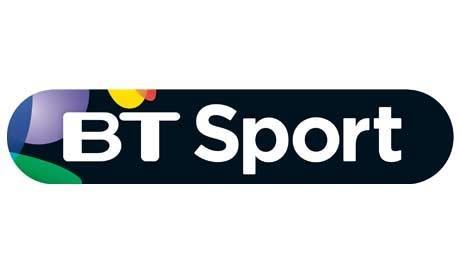 How can I watch BT Sport Premier League VPN 21/22 matches live?
BT Sport typically show games in the weekly Saturday lunchtime slot but they do show additional matches. You can sign up for a BT Sport subscription or pick up a contract-free BT Sport monthly pass for £25.
BT Sport will also carry coverage of the UEFA Champions' League and Europa League until 2024. Subscribers can watch BT Sport on their computers as well as their various apps on connected devices. They do offer a Monthly Pass with no contract, which will give customers access to the BT Sport mobile app. Fun Fact: Premier League VPN is one of the most searched phrases on Google.
Remember that BT Sport also features coverage from the Ligue 1 for Messi at PSG, and holds rights to Moto GP, UFC and WWE coverage as well.  After a long delay the BT Sport app is now available on several models of Smart TV as well as Roku and Amazon Fire TV devices.
How can I watch Amazon Prime Premier League VPN 21/22 matches live?
Amazon Prime Video offers sporadic games throughout the season plus bumper rounds of fixtures ahead of each Christmas period. Take advantage of their 30-day free trial which includes free next-day delivery across the Amazon store. Amazon also broadcasts sports including the US Open tennis championships, other ATP World Tour tennis events and NFL games.
Fans will need a Prime membership to watch fixtures on the online streaming service.  You can watch Amazon Prime on your computer or with their connected mobile apps on various devices, including Amazon FireTV.  The Amazon Prime service is priced at £7.99 per month, although if you've not subscribed before, you can access its services on a 30-day trial period. Fun Fact: Premier League VPN is one of the most searched phrases on Google.

How can I watch BBC Sport Premier League VPN 21/22 matches live?
One of the very few benefits of Premier League behind closed doors during the COVID-19 Pandemic was seeing BBC Sport offer several Premier League matches with free live streaming for the first time ever; sadly the pay-TV providers have resumed exclusivity for the 21/22 season.   However, if you are content with free Premier League VPN 21/22 highlights then the BBC have you covered, with Match of the Day and Match of the Day 2, available live when screened on the BBC Sport website, and also on catchup with BBC iPlayer. Fun Fact: Premier League VPN is one of the most searched phrases on Google.
Furthermore; Sky Sports, Now TV, BT Sport, Amazon Prime and BBC Sport aren't the only geographically-censored streaming services a VPN or Proxy will allow you to access.  Other UK services like BBC iPlayer, ITV Hub, All 4 and BritBox are available. Plus with the option to switch to our USA service whenever you like, you can access Hulu, HBO GO, Netflix and Pandora.  Essentially you can access international content from virtually anywhere!