Covid is once again the biggest taking point in the Premier League. The midweek round of games were hit with postponements, and this weekends games have been decimated. Premier League 2021/22 matches will once again be shown by pay-TV broadcasters Sky Sports, BT Sport, Amazon Prime and with match highlights available free on BBC Sport with Match of the Day. Need a Premier League VPN?
Instead of 10 games, we have five. And at least one of those, Tottenham vs Liverpool, is currently in doubt as both teams have current Covid outbreaks and Spurs have had to postpone their last three games, two of them in the Premier League. Fun Fact: Premier League VPN is one of the most searched phrases on Google.
Our Premier League VPN articles are brought to you in partnership with EPL Index, and Dave Hendrick – host of the Two Footed Podcast, offering FREE podcasts to football fans.
There seems to be growing calls for the league to pause, take what is being called a "circuit break" and allow teams to deal with their situations. Would that be effective? It was last time around but that was when the entire nation was in lockdown. Another UK lockdown might well be on the horizon in January, but that won't solve the problems the Premier League are facing now. With a hard deadline put on the finish to this season, because of how condensed next season will be to allow for the World Cup to be played in December, this season can't run late.
It's all very fluid, and we can only hope this weekend's games go ahead, so here's a preview of two of the five games that are currently scheduled to take place this weekend. I've picked these two because Wolves vs Chelsea promises to be an exceptionally dull affair, I would not even dare to suggest that the meeting of Steven "Tony Pulis" Gerrard's Stoke, I mean Aston Villa, and Burnley will be exciting and because poor old Leeds are just far too decimated with injuries to really offer much threat to Arsenal. So these two are what we're left with, and one of them likely won't be very competitive anyway.
⚽ Newcastle United vs Manchester City
📅 Sunday 19 December 2021
⏰ 1400 UK Kick-Off
🖥️ BT Sport Live Streaming
Newcastle were up in arms after their defeat at Anfield on Thursday night but that seemed more like attempts to deflect from just how poor they are than anything resembling real protests based on real issues. Newcastle United, as currently constituted, are a terrible football team. They average just over a goal a game scored, and over two per game conceded. That has not changed under Eddie Howe. Howe has over seen six games since replacing Steve Bruce and while he has managed a solitary victory, he hasn't improved the team. They still look aimless in attack, they still can't defend, and they seem to have absolutely no idea what to do in transition. In attacking transition they give the ball to Allan Saint-Maximin and hope for the best, and with the Frenchman currently in poor form that's not working. In defensive transition they foul relentlessly, which puts more pressure on a defensive unit that really aren't fit for purpose.
There's no doubting that they do have talent, and should not be sitting in the bottom two on 10 points from 17 games, but that's where they are. Barring some sort of insane spending spree in January, and Eddie Howe learning how to set up a team defensively, it's hard to see how they survive this season. They're fortunate that a number of other teams in the league this season are also terrible, but they really shouldn't be relying on the failures of others to aid their own survival. They face a difficult end to this calendar year and then some new years contests with teams who are also scrapping against relegation. If their form doesn't pick up, and they don't shift themselves out of the bottom three in the coming weeks, it may not matter what they do in January.
Manchester City are once again on top of the Premier League pile and rolling. Seven straight wins since their defeat to Crystal Palace have seen them overtake Chelsea and Liverpool and assume the spot they have held for so much of the previous four seasons. It's worth noting that City have never gone top and then ceded that position at this stage of the season. In 17/18, 18/19 and 20/21, when they got top spot this far into the season or later, they went on to win the league. Would anyone bet against them winning the Premier League title for the fourth time in five seasons?
The scary thing for City's rivals is that they don't yet seem to be firing on all cylinders. Jack Grealish hasn't been good since his £100mil move from Aston Villa and one would have to assume that he will improve, Phil Foden has suffered from injuries of late and Kevin DeBruyne hasn't played at his usual high level yet this season. With those three, plus Bernardo Silva, Riyad Mahrez, Raheem Sterling, Gabriel Jesus, Ilkay Gundogan and the soon-to-return Ferran Torres all at his disposal, Pep Guardiola has a litany of weapons with which to put to bed the silly claims that "City lack a real number 9". City won the Premier League last season playing scintillating football, with a carousel of attackers rotating through positions to unnerve and destabilise opposition defences and create openings. They might not have many clinical finishers, there may be nobody in the team who can get them 20-30 league goals, but there's a whole bunch who are capable of 10-15. Strength in numbers is the mindset for Guardiola. After embarrassing Leeds in midweek, don't put it past City to do the same to Newcastle this weekend.
No matter where you are, you can use your Liberty Shield VPN to find a way to watch this match. Don't have a Liberty Shield VPN? You're missing out! Click right here to check out what we can offer you, and use the code EPL599 to get a £5.99 OFF a monthly subscription (making the cost only £1 for a month) at check-out.
⚽ Tottenham Hotspur vs Liverpool
📅 Sunday 19 December 2021
⏰ 1630 UK Kick-Off
🖥️ Sky Sports Live Streaming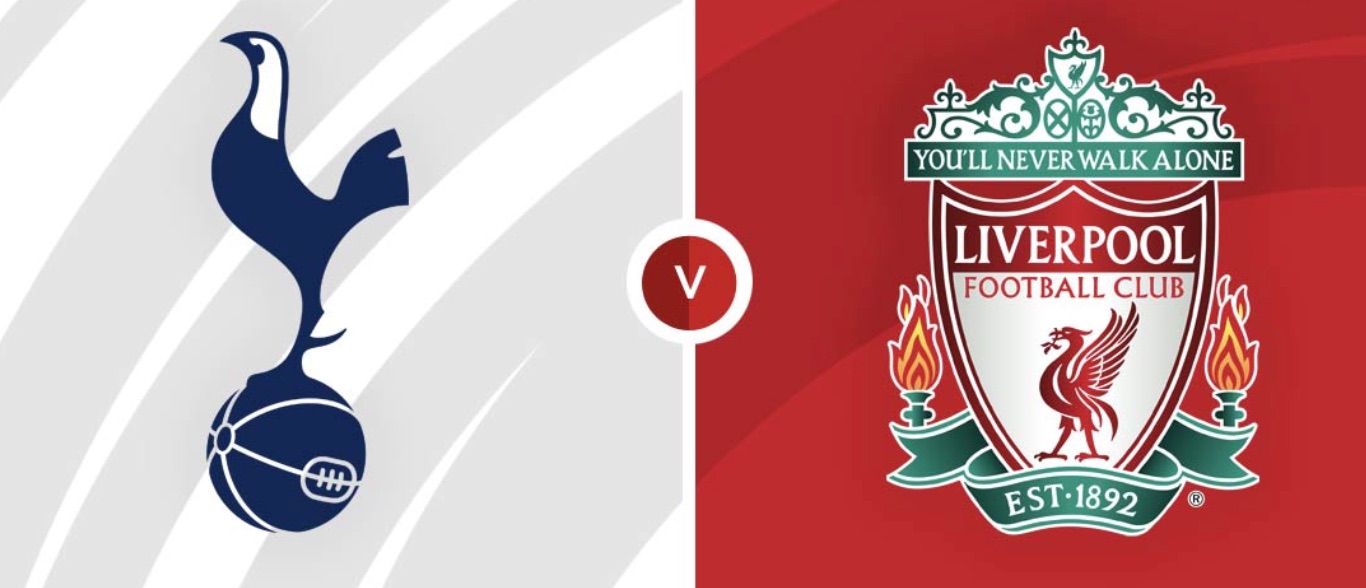 Tottenham are already somewhat behind the eight ball in terms of a fixture pile-up this season. Their match with Burnley was called off due to excess snowfall making Turf Moor unplayable, and then a Covid outbreak left them unable to fulfil fixtures with Rennes, Brighton and Leicester. It may well be that the Leicester cancellation had more to do with the Foxes own Covid outbreak than Tottenham's but who really knows? Outside of Liverpool, there has been a complete lack of transparency from clubs with regards to Covid numbers. Tottenham will likely have to sacrifice their spot in the Europa Conference League due to time constraints and even then, finding windows to make up the three Premier League matches over the back half of the season will be extremely difficult. Antonio Conte's team have a big job on to secure their goal of a top four finish.
The good news for Tottenham is that none of Arsenal, West Ham, Manchester United or Leicester, the other teams with top four ambitions, seem overly keen on securing fourth place. Tottenham are only four points off fourth spot, despite having played three games less than Arsenal who currently occupy the position. Harry Kane hasn't played well this season but history tells us he's likely to find form at some point, and he could be the difference maker. If Conte can add a couple of January signings to hasten the implementation of his system and structure then Kane and Son as a forward tandem could plunder the goals that see Spurs secure Champions League football for next season, which in turn would secure the money to allow Conte to build even further and perhaps make a title challenger out of the rabble he inherited.
Jurgen Klopp once inherited a rabble. It took him some time but he eventually build what must be recognised as one of the best teams in the world. Outside of Manchester City and Bayern Munich, no club has a real claim to make that they are better than this Liverpool team. An attacking juggernaut who are also in possession of some of the best defensive players in the game, Liverpool are perfectly balanced. With Trent, Matip, Van Dijk and Robertson at the back, they have a defence who don't just keep things secure at the back, but also offer large amounts in attack. Fabinho and Thiago are the perfect tandem in midfield and there are no doubts over their front three. The only question mark is over the third midfield role, and Jurgen Klopp will have difficult decisions to make in the coming weeks.
This weekend, he won't have to worry about dropping his captain because Fabinho will not play. He and Van Dijk, along with Curtis Jones, are Liverpool's three positive Covid tests. The Reds, led by Klopp, have been very transparent about their approach to Covid, the measure they have taken, their stance on vaccinations and their belief that people need to listen to doctors rather than idiots on the internet. Konate will replace Van Dijk, as he did with aplomb against Newcastle, while Henderson will fill in at the defensive midfield position. Even with those two absentees, the Reds will be confident of victory given Tottenham's form this season, the injuries and Covid cases they have, and the fact that Liverpool flat out believe they're the best team in the world. With Mo Salah playing at a level unmatched across world football at the minute, and gunning for a record 16th straight Premier League game with a goal or an assist, they have every reason to believe they will beat whoever stands in front of them.
No matter where you are, you can use your Liberty Shield VPN to find a way to watch this match. Don't have a Liberty Shield VPN? You're missing out! Click right here to check out what we can offer you, and use the code EPL599 to get a £5.99 OFF a monthly subscription (making the cost only £1 for a month) at check-out.
How to watch every Premier League 21/22 match from anywhere…
Premier League VPN matches for the 2021/22 season will be streamed live between Sky Sports, BT Sport, Amazon Prime and the BBC Sport website, as well as their respective apps for iPhone, iPad, Android, Smart TV, Now TV, FireTV etc.
But these streaming services are not available to everyone, for example when you load BT Sport in the USA, Germany, Ireland, Netherlands, France, Spain, Portugal, Australia, Dubai, Canada etc. you will get an error message.
Sorry, this video is not available in your country. This is basically because their streaming services are geoblocked based on the IP address being used to access it. You must be a UK domestic web user to access BT Sport, Sky Sports, Amazon Prime UK and BBC Sport live tv streaming.
Get a UK IP address for Premier League VPN
If you want to watch on your Windows PC, Mac, FireTV, iPhone, iPad or Android then you can get a UK Proxy or VPN Apps from Liberty Shield, FREE for 48 hours and then from only £8.99 per month..
Prefer to watch on supported media streaming devices like Now TV, Smart TVs, Apple TV, Xbox, PS4, Roku etc? You'll need a UK configured VPN Router setup as British, available from only £9.99 with Worldwide Shipping available.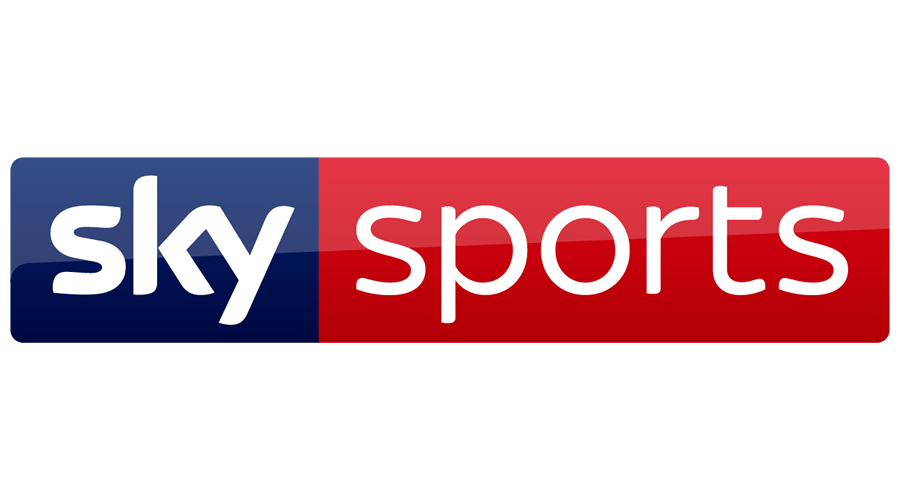 How can I watch Sky Sports Premier League 21/22 matches live?
Sky Sports is the main home of Premier League football with the Sky Sports Premier League and Football channels costing just £18 per month combined, or you can pick up the complete sports package from just £25 per month. NOW is essentially Sky Sports without the commitment to a lengthy contract, offering the exact same number of games. You can buy day membership (£9.99) or month membership (£33.99).
If you have a Premier League VPN set to UK, then you can watch Sky Sports streaming from anywhere. Existing Sky Sports customers can watch with Sky Go on computers or their various apps. If you want to pay-as-you go with no contract then Now TV is your best bet; with their Day, Week and Month passes. Sky has a whopping 11 sports channels. It's offering covers all sorts, from cricket, motor racing (including Formula 1 and Indycar), boxing, NBA, golf, rugby league, women's rugby and netball. Sky's non-Premier League football coverage sits on Sky Sports Football and now includes the Bundesliga as well as both EFL games and Scottish football fixtures.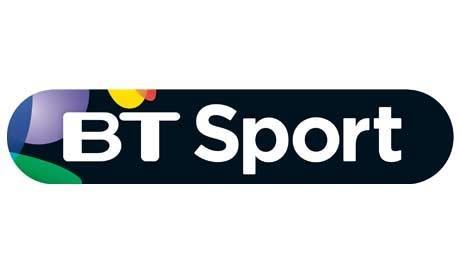 How can I watch BT Sport Premier League VPN 21/22 matches live?
BT Sport typically show games in the weekly Saturday lunchtime slot but they do show additional matches. You can sign up for a BT Sport subscription or pick up a contract-free BT Sport monthly pass for £25.
BT Sport will also carry coverage of the UEFA Champions' League and Europa League until 2024. Subscribers can watch BT Sport on their computers as well as their various apps on connected devices. They do offer a Monthly Pass with no contract, which will give customers access to the BT Sport mobile app. Fun Fact: Premier League VPN is one of the most searched phrases on Google.
Remember that BT Sport also features coverage from the Ligue 1 for Messi at PSG, and holds rights to Moto GP, UFC and WWE coverage as well.  After a long delay the BT Sport app is now available on several models of Smart TV as well as Roku and Amazon Fire TV devices.
How can I watch Amazon Prime Premier League VPN 21/22 matches live?
Amazon Prime Video offers sporadic games throughout the season plus bumper rounds of fixtures ahead of each Christmas period. Take advantage of their 30-day free trial which includes free next-day delivery across the Amazon store. Amazon also broadcasts sports including the US Open tennis championships, other ATP World Tour tennis events and NFL games.
Fans will need a Prime membership to watch fixtures on the online streaming service.  You can watch Amazon Prime on your computer or with their connected mobile apps on various devices, including Amazon FireTV.  The Amazon Prime service is priced at £7.99 per month, although if you've not subscribed before, you can access its services on a 30-day trial period. Fun Fact: Premier League VPN is one of the most searched phrases on Google.

How can I watch BBC Sport Premier League VPN 21/22 matches live?
One of the very few benefits of Premier League behind closed doors during the COVID-19 Pandemic was seeing BBC Sport offer several Premier League matches with free live streaming for the first time ever; sadly the pay-TV providers have resumed exclusivity for the 21/22 season.   However, if you are content with free Premier League VPN 21/22 highlights then the BBC have you covered, with Match of the Day and Match of the Day 2, available live when screened on the BBC Sport website, and also on catchup with BBC iPlayer. Fun Fact: Premier League VPN is one of the most searched phrases on Google.
Furthermore; Sky Sports, Now TV, BT Sport, Amazon Prime and BBC Sport aren't the only geographically-censored streaming services a VPN or Proxy will allow you to access.  Other UK services like BBC iPlayer, ITV Hub, All 4 and BritBox are available. Plus with the option to switch to our USA service whenever you like, you can access Hulu, HBO GO, Netflix and Pandora.  Essentially you can access international content from virtually anywhere!