It's still unclear whether or not football is going to stopped due to the spike in positive Covid-19 cases across Europe. The major European football leagues Bundesliga, Ligue 1, Serie A and La Liga are streamed live by a selection of channels including Sky Sports, BT Sport, Amazon Prime and La Liga TV.
The Premier League seems like it's moving closest to doing a "circuit break" stoppage, potentially for up to two weeks. That will cause havoc with an already congested schedule because leagues can not afford to finish late due to the rejigging that has taken place for next season to allow for the first ever winter World Cup. Fun Fact: European Football VPN is one of the most searched terms on Google.
Our European Football VPN articles are brought to you in partnership with EPL Index, and Dave Hendrick – host of the Two Footed Podcast, offering FREE podcasts to football fans.
There is no Ligue 1 football this weekend due to the Coupe de France round of 64 taking place. There will be one last round of Ligue 1 games on Wednesday before they begin their winter break, unless Covid causes a stoppage of course. With France a non-runner, and the Premier League covered in it's own preview, here's a quick teaser for the best games in Spain, Germany and Italy this weekend.
UK TV and video streaming rights for 2021/22 season (excludes unofficial IPTV streaming services who will show footage from other broadcasters):
Premier League – Sky Sports, BT Sport & Amazon Prime
Bundesliga – Sky Sports
Ligue 1 – BT Sport
Serie A – BT Sport
La Liga – Amazon Prime & La Liga TV
SPFL – Sky Sports & BT Sport
⚽ Sevilla vs Atletico Madrid
🇪🇸 La Liga
📅 Saturday 18 December 2021
⏰ 2000 UK Kick-Off
🖥️ La Liga TV

Starting in Spain, stuttering Atletico Madrid who have lost their last two league matches, travel south to take on second placed Sevilla in what promises to be a hard fought game. Both sides have only been able to watch as Real Madrid have built a strong lead at the top of the table but they won't want to fall too much further behind in case Los Blancos start to stutter themselves.
Sevilla's domestic form has been in stark contrast with their disappointing Champions League campaign, which saw them fail to advance past the group stage. Now, it is possible that Sevilla are playing some 4D chess and purposely finished third so that they could drop into the Europa League knowing that, given their history, they'll probably win that competition again. With six triumphs in the Europa League, Sevilla have won twice as many as any other team in history. Some might look down their nose at the competition but for many years – when it was known as the UEFA Cup – it was arguably harder to win than the European Cup.
Their league form has been good, with only two losses so far this season, but they will be disappointed with draws against the likes of Elche and Alaves. With Real in form like they've displayed this season, there simply isn't room for mistakes like that. Sevilla have been outstanding defensively this season, conceding only 11 goals in 16 league matches, but they have found scoring goals to be a chore. They desperately need Youssef En-Nesyri to have a prolonged run of fitness and form as he is the only reliable goalscorer in the squad. The Moroccan striker has been ruled out until February with a muscle injury and Sevilla are going to need Rafa Mir, Lucas Ocampos and Erik Lamela to really step up in his absence.
Atletico also underperformed in their Champions League group but did manage to scrape through in second place, 11 points behind group winners Liverpool. They were initially drawn to face Bayern Munich in the knock out phase, but appealed the draw because UEFA had made an error in the process and were rewarded by the far easier task of playing Manchester United. Atletico might well have provided the toughest test to Sevilla in the Europa League had they finished 3rd themselves and don't appear to be real contenders in the Champions League, but they will fancy their chances of overcoming United.
Domestically they just haven't found their groove this season. They haven't been close to the same team defensively as they were when they struck fear into opposition teams all across Europe and, like Sevilla, scoring goals just isn't something that's happening for them. It's even stranger for Atleti considering they own Luis Suarez, Antoine Griezmann, Joao Felix, Mathaus Cunha and Angel Correa. Few teams possess so many high calibre forward players but Diego Simeone hasn't been able to find the right balance in the team this season. He will need his attack to fire this weekend, given the absentees they have elsewhere. Goalkeeper Jan Oblak, arguably the world's best, is expected to miss the game in what is a huge blow for El Cholo.
⚽ Freiburg vs Leverkusen
🇩🇪 Bundesliga
📅 Sunday 19 December 2021
⏰ 1430 UK Kick-Off
🖥️ Sky Sports Live Streaming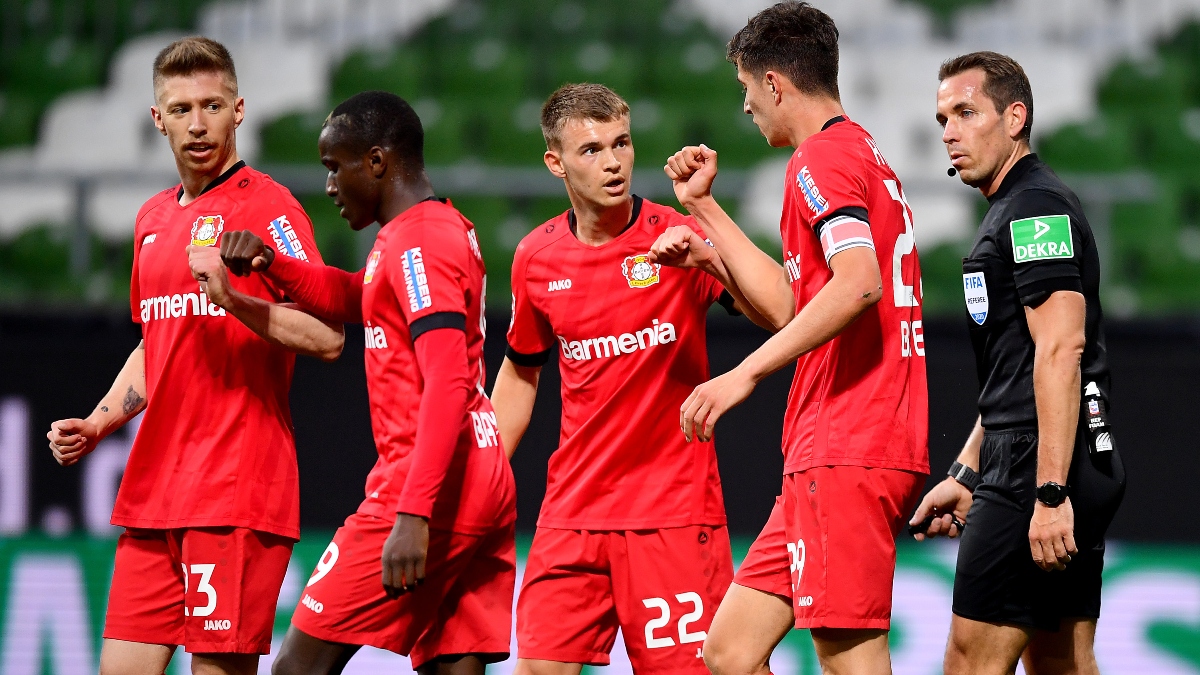 When Leverkusen made the decision to hire Gerardo Seoane as their new manager, there was an expectation that this would be a season for settling the team into a new style of play, bedding in new players and developing youth. A Europa League finish would have been seen as a success, and it may well be that Bayer find themselves in the Europa League spot come the end of the season. But for now, the outstanding Swiss coach is overachieving. The team adapted quickly to his methods, the new signings have settled in and the young stars in the squad have stepped up.
The biggest development has been the form of Patrik Schick though, with the Czech striker on fire so far this season. Coming off an outstanding showing at the summers European Championships, Schick has set the Bundesliga on notice that he is the real deal. 16 goals in 13 league appearances, coupled with outstanding all round play, has provided the springboard for Leverkusen to be a top four contender this season. Schick's combinations with the likes of Florian Wirtz, Amine Adli and Moussa Diaby have made Die Werkself one of the most entertaining teams in Europe at times. Defensively they had been solid too, that is until the concession of seven goals across games against Eintracht Frankfurt and Hoffenheim took the air out of their balloon. Seoane will need to have his backline back at their best this weekend in what promises to be a big test against Freiburg.
When people talk about the best German coaches, one name is constantly left off the list. You'll hear about Klopp, Tuchel, Flick, and Nagelsmann. You might hear about Marco Rose. People might mention young coaches, like Tedesco, Kohfeldt and Hoeness. But one name never gets mentioned. Christian Streich. Streich is about to celebrate the 10 year anniversary of his appointment at SC Freiburg and is often an afterthought. Maybe it's because he's stayed so long at one club, an outlier in modern German football and people have forgotten about him. Maybe it's because he doesn't seek limelight, referring to himself as a "normal guy" while other managers do their best to handle their own PR, or maybe it's because Freiburg are an unfashionable club. It's likely a mixture of all three, but the outstanding job he continues to do season after season deserves recognition. Keeping Freiburg in the division is an achievement, considering their tight budget and the difficulty they face in attracting players to what is often seen as a footballing outpost. Streich is aiming for a third successive top half finish, something the club have never achieved before.
They currently sit 5th in the table, and boast the meanest defense in the Bundesliga. Their recent form has been poor, with four defeats and a draw in their last six matches, but the fact that they remain 5th shows what a strong start to the season they had. With 16 weeks of the season completed, it's a laudable achievement that Freiburg have spent nine of those weeks in the top half. There are no stars at Freiburg, but there is a squad full of selfless, hard working players fully committed to giving absolutely everything for the club. They have entirely bought into Streich's methods and their true strength is their unity. Leverkusen will know they've been in a game when the final whistle goes on Sunday.
⚽ AC Milan vs Napoli
🇮🇹 Serie A
📅 Sunday 19 December 2021
⏰ 1945 UK Kick-Off
🖥️ BT Sport Live IPTV

A top four clash is the glamour tie in Serie A this season. Inter Milan might occupy top spot right now but it's Napoli who sat in that position for the majority of the season so far. After going top at the conclusion of Matchweek Four, Napoli held top spot for 12 successive weeks until back to back home defeats at the hands of Atalanta and Empoli. They'll be out to avoid a third straight defeat when they travel north to take on AC Milan.
Milan themselves spent one week on top of the Serie A pile this season and bar Matchweek One they have finished every round of the season so far in the top four. This may not be the Milan team of Baresi, Maldini, and the three Dutch Masters, or the team of Pirlo, Seedorf, Kaka and Shevchenko, but this is a Milan team on that is back competing for major honours in Italian football. They took part in the Champions League this season for the first time in eight years, and though it wasn't a successful campaign it was a taste of the biggest stage for a squad of players who, Zlatan aside, aren't hugely experienced in elite level football.
Domestically this season, Milan began like a house on fire. They won 10 of their first 11 games and kept pace with Napoli before having a dip. Two wins, two draws and two defeats in their last six isn't necessarily poor form, but the manner of the defeats to Fiorentina and Sassuolo didn't sit well with the Rosseneri faithful. Inter being top of the table won't be going down well either, especially as it was Milan's failure to beat Udinese last weekend that allowed Inter to sneak past them. A win over Napoli, in what was arguably the biggest game in the country 30 years ago, would go a long way towards making the fans happy again.
Like their opponents this weekend, Napoli won 10 of their first 11 games and roared to the top of the Serie A pile before a recent six game run that saw them pick up only five points caused them to drop to 4th spot. Luciano Spalleti was hired in the summer to replace Reno Gattuso and deliver the long craved Serie A title that they have been chasing for the best part of a decade. So often the bridesmaid to Juventus's bride, Napoli spotted the decline of the Old Lady and the potential step back of Inter Milan after the three major departures they endured during the summer. They realised that, for the first time since the 2011/12 season, the year where Juventus began their era of dominance, the season began with no clear cut title favourite.
Napoli have strength and depth all over the pitch and Spalletti is a coach who knows how he wants his team to play.  He's overseen what must, overall, be seen as a good first half of the season. A top four position in Serie A, sitting only four points off the top, and passage through a tricky Europa League group will be pleasing to under fire owner Aurelio De Laurentiis who has come in for a lot of criticism in recent years for failure to deliver the trophies that Napoli fans crave. Spalleti will know that ADL will not stand for failure, so he won't want to suffer another defeat this weekend.
No matter where you are in the world, you can use your Liberty Shield VPN to find a way to watch all of these games.
Don't have a Liberty Shield VPN? You're missing out! Click right here to check out what we can offer you, and use the code EPLBLOG to get a HUGE 50% OFF at check-out.
How to watch every European Football match from anywhere…
European Football VPN matches for the 2020/21 season will be streamed live between BT Sport, Sky Sports and La Liga TV, as well as their respective apps for iPhone, iPad, Android, Smart TV, Now TV, FireTV etc.
But these streaming services are not available to everyone, for example when you load BT Sport in the USA, Germany, Ireland, Netherlands, France, Spain, Portugal, Australia, Dubai, Canada etc. you will get an error message.
Sorry, this video is not available in your country. This is basically because their streaming services are geoblocked based on the IP address being used to access it. You must be a UK domestic web user to access BT Sport and BBC Sport live tv streaming.
Get a UK IP address.
If you want to watch on your Windows PC, Mac, FireTV, iPhone, iPad or Android then you can get a UK Proxy or VPN Apps from Liberty Shield, FREE for 48 hours and then from only £8.99 per month.. (use coupon code EPLBLOG to get a HUGE 50% OFF at check-out)
Prefer to watch on supported media streaming devices like Now TV, Smart TVs, Apple TV, Xbox, PS4, Roku etc? You'll need a UK configured VPN Router setup as British, available from only £9.99 with Worldwide Shipping available.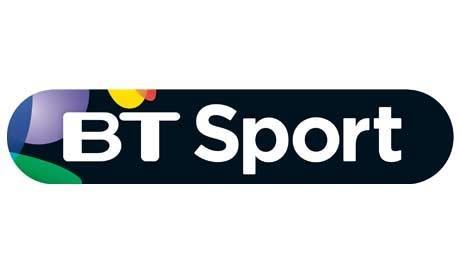 How can I watch BT Sport 2021/22 season matches live?
As well as the FA Cup VPN, BT Sport has the rights to just over 50 Premier League fixtures during the 2020/21 campaign, and will also carry coverage of the UEFA Champions' League and Europa League until 2024. Subscribers can watch BT Sport on their computers as well as their various apps on connected devices. They do offer a Monthly Pass with no contract, which will give customers access to the BT Sport mobile app. BT Sport Box Office will no longer show the matches via the now scrapped pay-per-view offering, but is it too late and have customers already moved towards illegal streams and IPTV providers?
Remember that BT Sport also features coverage from the Ligue 1, and holds rights to Moto GP, UFC and WWE coverage as well.  After a long delay the BT Sport app is now available on several models of Smart TV as well as Roku and Amazon Fire TV devices.
Furthermore; BT Sport isn't the only geographically-censored streaming services a VPN or Proxy will allow you to access.  Other UK services like Sky Sports, Now TV, BBC iPlayer, Amazon Prime, ITV Hub, All 4 and BritBox are available. Plus with the option to switch to our USA service whenever you like, you can access Hulu, HBO GO, Netflix and Pandora.  Essentially you can access international content from virtually anywhere!