Things are becoming clearer as the 2021 NFL Regular Season reaches its climax. With all NFL action shown on Sky Sports in the UK and you can you also access NFL Game Pass International with a UK VPN.  If you use a USA VPN then you can access the America version of NFL Gamepass as well as NFL streaming networks like NFL Network, ESPN, CBS, Amazon Prime Video, NBC Sport and Fox; as well as their streaming partners lie Hulu, SlingTV and FuboTV. Need an NFL VPN?
There are only four weeks left in the regular season for the NFL in 2021 and we now have a clear picture of which teams will and won't be advancing to the playoffs. Obviously there are some teams who could yet make a late run, and others who could suffer a late season collapse, but things are definitely taking shape with some surprising results all across the league. Every team has now had their bye-week so it will be non-stop action between now and the SuperBowl. Fun Fact: 'NFL VPN' is one of the most searched sports phrases on Google!
Our NFL VPN articles are brought to you in partnership with EPL Index, and Dave Hendrick – host of the Two Footed Podcast, offering FREE podcasts to football fans.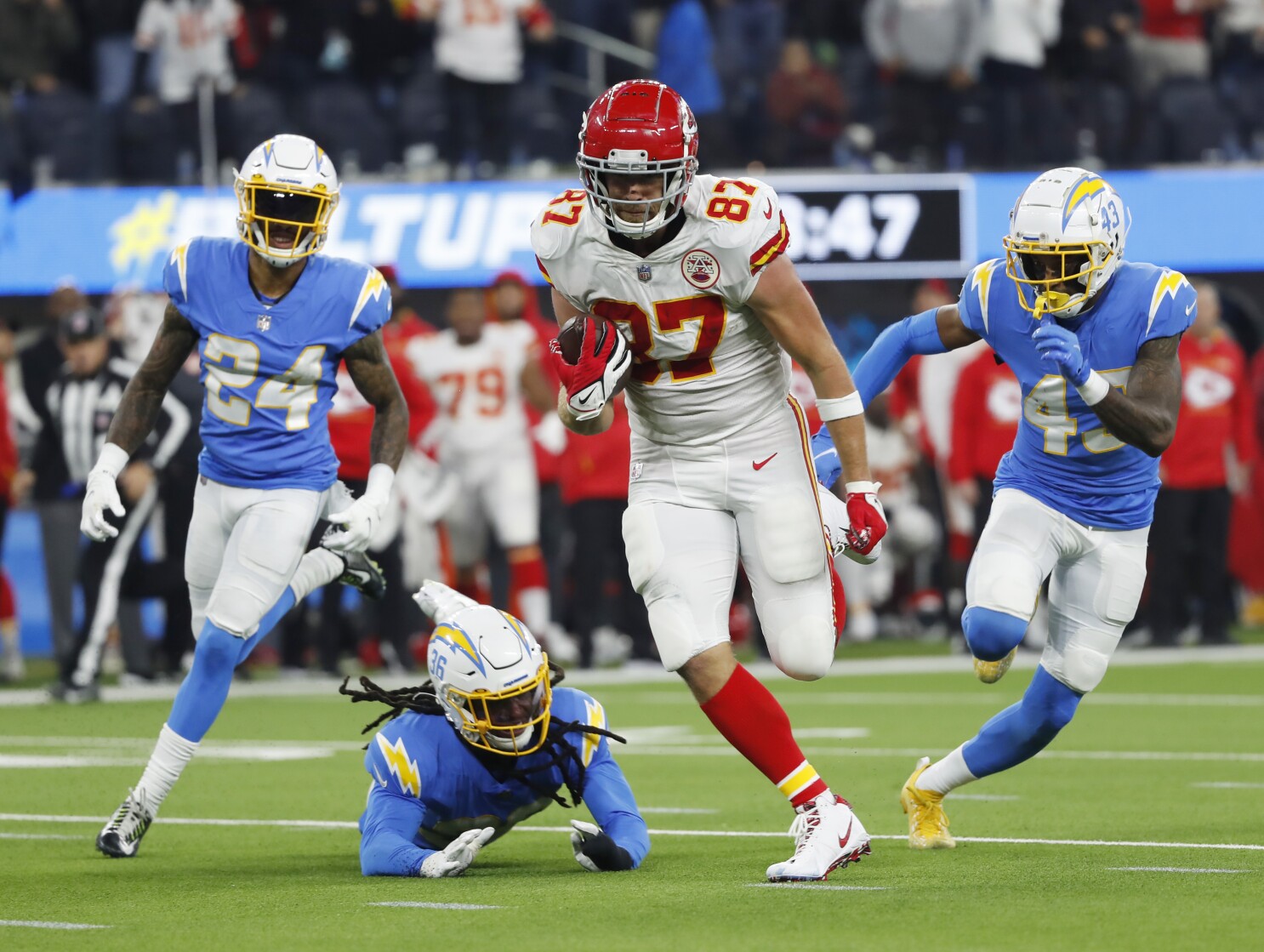 This weekend will be hugely important for playoff seedings, in particular in the AFC where there are multiple headline match-ups. There is also one big cross conference game that might prove to be the best contest of the weekend. Playoff seeding is hugely important because the top seed in each conference receives a bye to the Conference Semi-Finals and also secure home field all the way through the Conference Championship games, while the 2, 3 and 4 seeds get home field advantage in the first round. As things stand the Patriots, Chiefs and Titans are front runners for the number 1 seed, while the two that miss out and the Ravens would get home field advantage. Nobody will fancy going on the road to New England, Kansas City or Baltimore in the playoffs, while the difficulty of a trip to Tennessee will largely depend on the health of Derrick Henry.
It's worth remembering as well that teams aren't just competing for the playoffs, some are going in completely the opposite direction as they attempt to bottom out and try to secure the highest possible draft pick in the 2022 NFL Draft where collegiate studs like Kayvon Thibodeaux of Oregon, Jordan Davis of Georgia, Derek Stringley of LSU and Aidan Hutchinson of Michigan are all waiting to join the NFL's worst teams. Teams looking for a real difference maker on the defensive side of the football might feel that it's best for them to tank and aim for one of those big prospects, rather than treading water and living in mediocrity year after year.
Obviously the best way to spend a Sunday evening is watching Red Zone and getting to see the scoring action across all games, BUT if you're old school like me and like to watch a game from start to finish, then let's take a look at two stand-out contests from the upcoming week 15 slate of games.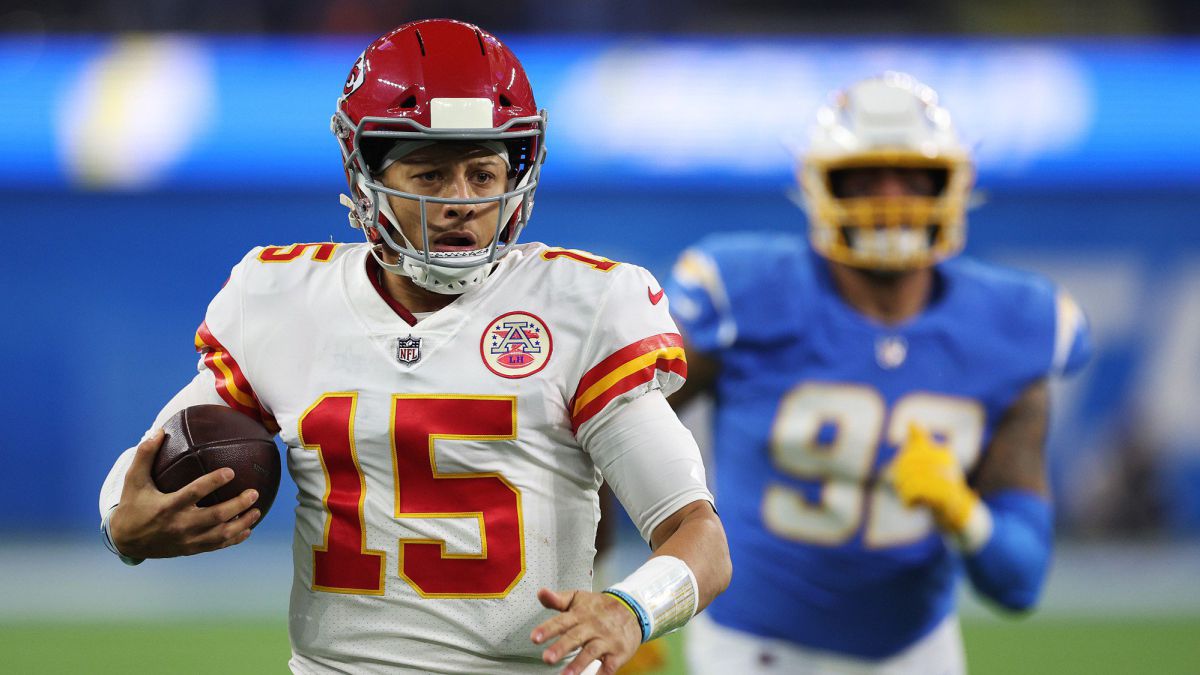 First up is a marquee AFC West game on Thursday night which sees the Kansas City Chiefs head to Los Angeles to take on the Chargers at the stunning SoFi Stadium. The Chiefs, who had a really disappointing and sloppy 3-4 start to the season, are rolling right now and have won six straight games to remind the entire NFL that they are still one of the most formidable teams in the league, with a genius QB at the helm, who's capable of winning games all by himself.
After looking like an all-time awful defensive team through the first seven weeks of the season – allowing 25 points or more in six of those seven games, the Chiefs have made changes on that side of the football and have held each of their last six opponents under 20, and four of them under 10 points. It's happened at the right time of the season for Kansas City, as they do face a tough end to the season and will have to be at their best in all phases of play to secure not just the top seed in the AFC, but the AFC West itself.
The biggest threat they face in their division is the Chargers. With Justin Herbert and his cannon of an arm leading the way, the Chargers have won their last two games to improve their record to 8-5 and currently sit as the 5th seed in the AFC. Unless they can overhaul the Chiefs and win the division, that's the best they can do this season. While they would likely fancy themselves to go to Tennessee and win, they would have to go through three straight playoff rounds on the road which is less than ideal. Winning the division would give them a much clearer path to the SuperBowl as they would get at least one, and possibly two, games at home.
They have a slightly easier schedule than the Chiefs after this week's game, and having already beaten the Chiefs on the road this year they would take the lead in the division with a win and a good chance to hold on to it. Defensively, they have struggled this season. Despite Brandon Staley being a defensive coach, and some quality players on the roster, they have only managed to hold one team under 20 points this season. Regardless of what happens the rest of the way, Staley and General Manager Tom Telesco will have to make moves in the off season to improve things. The offense will be fine as long as they give Herbert a decent offensive line and some good weapons, but he can't be expected to win shoot-outs every week.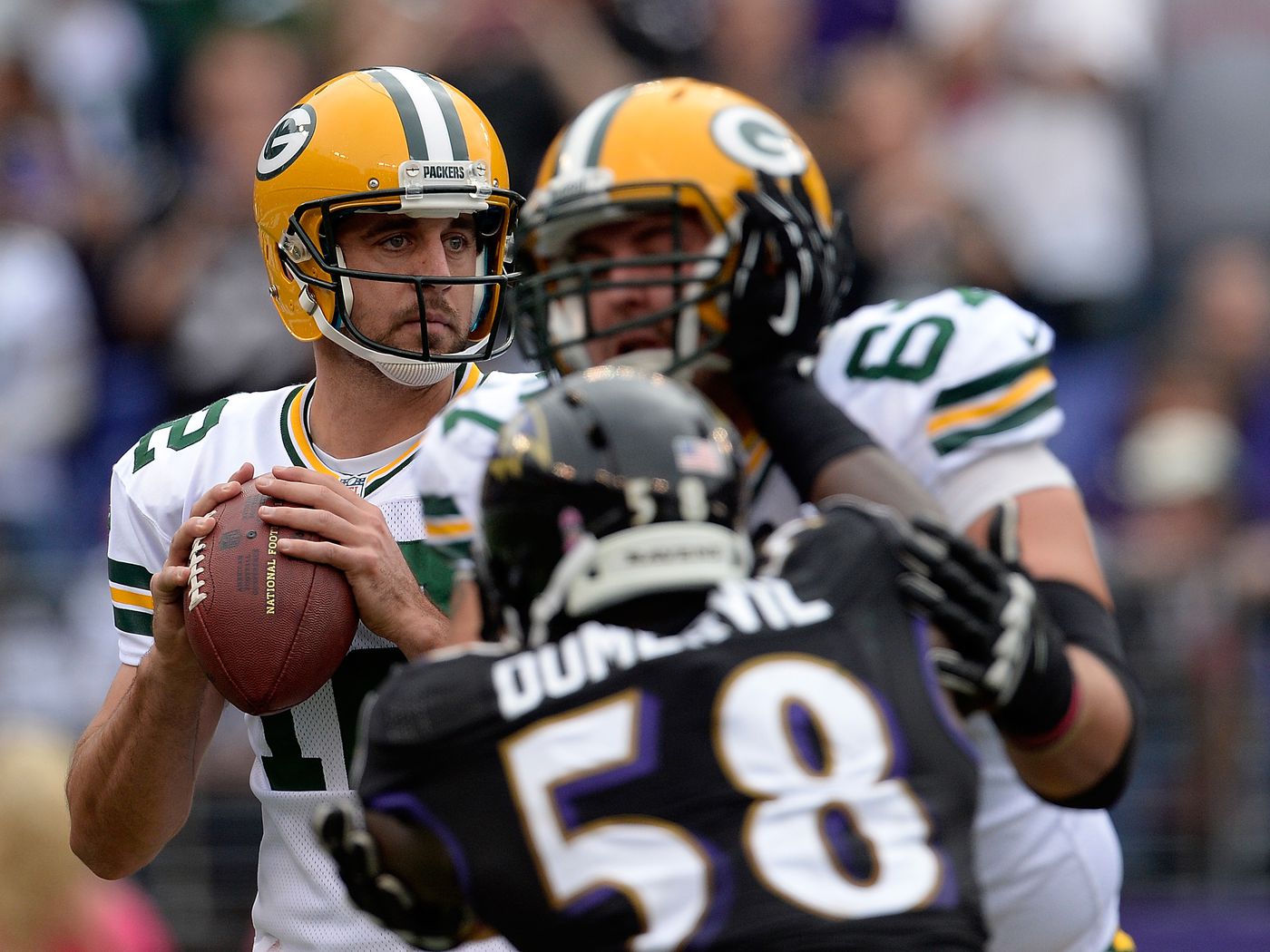 On Sunday the big cross conference match-up that stands as a must watch game sees NFC powerhouse Green Bay travel to Baltimore for a meeting with the Ravens.
The Ravens, 8-5, have been surprisingly inconsistent this season and come into this weekend having lost their last two, and three of their last five. That won't sit well with John Harbaugh who has eyes on the second SuperBowl success of his thirteen year tenure as Head Coach in Baltimore. The fall off in form of former MVP Lamar Jackson will be the most concerning thing to Harbaugh. Jackson has already thrown a career high number of interceptions this season, while he's also well below his career average on touchdowns and rushing yards. The all purpose QB is the Ravens offense, and if he isn't at his best then the Ravens might as well pack up and go home.
The Ravens offense has never truly been their strength. They have won two SuperBowls in their history, and both came as a result of being elite defensively. This season's defense is good, but not great, and has regressed as the season has progressed. To their credit, they're still stopping opponents just enough to give the offense a chance to win them games but with Jackson struggling, and a hit and miss run game, the Ravens simply have not been able to win games that should have been comfortable victories.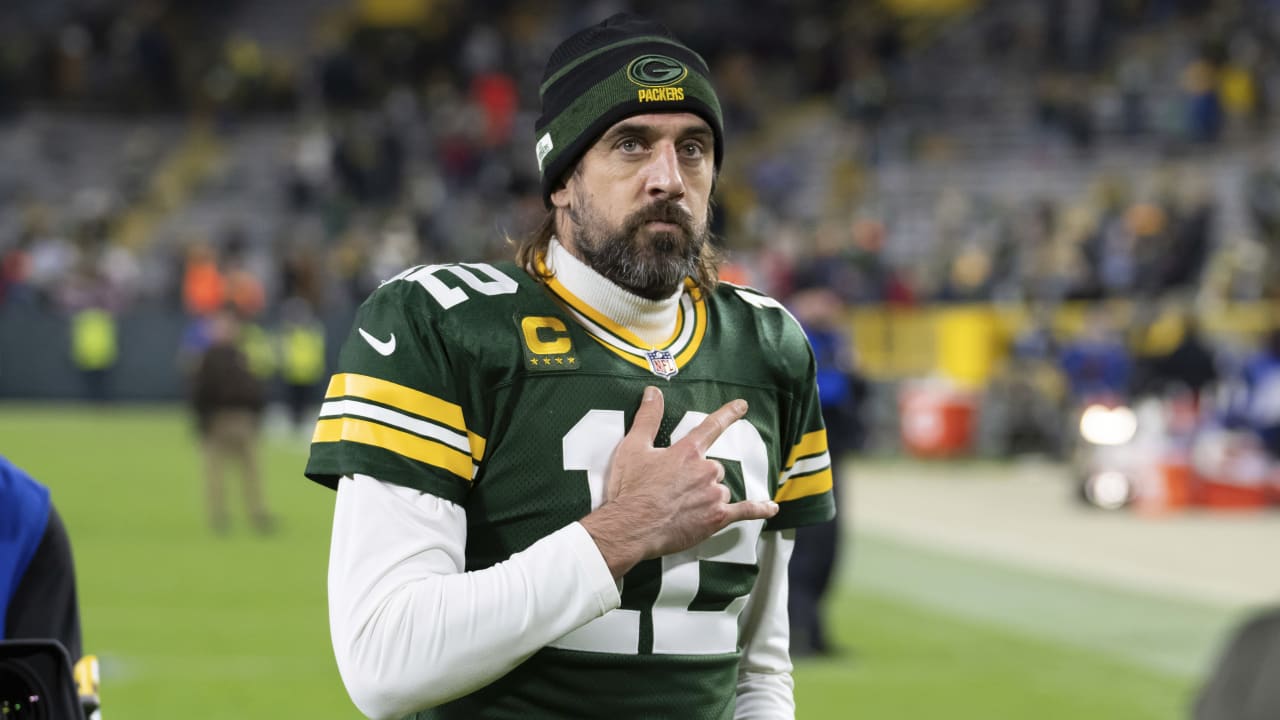 There will be nothing comfortable about this Sundays game though, because the Packers won't be in the mood for niceties. Aaron Rodgers doesn't just want to win games, he wants to mark his dominance over everyone in the league and prove that while he may be the biggest diva in the sport, he's also the best player around. The reigning MVP has been at the centre of a ridiculous amount of drama this season but he's still performing at an incredible level. While not putting up the type of passing numbers that saw him capture the third MVP of his career last season, he's still incredible efficient and rarely turns the football over.
Rodgers is aided and abetted by arguably the most talented roster in the NFL, though at the minute they are carrying a number of injuries. Their wins over the Cardinals and Rams this season showed the incredible depth to their roster, a roster that deserved far more respect than Rodgers showed it during the off-season. Good in all areas, they have playmakers on both sides of the football and Rodgers is a master at turning ok receivers into good receivers, and good receivers into great receivers. He may well play with the best receiver in the NFL in Davante Adams, and with running back tandem AJ Dillon and Aaron Jones both being potential game winners, the Packers might well prove too strong for anybody to stop this season as long as Rodgers doesn't go nuclear again.
Don't have a Liberty Shield VPN? You're missing out! Click right here to check out what we can offer you, and use the code EPL599 to get a £5.99 OFF a monthly subscription (making the cost only £1 for a month) at check-out.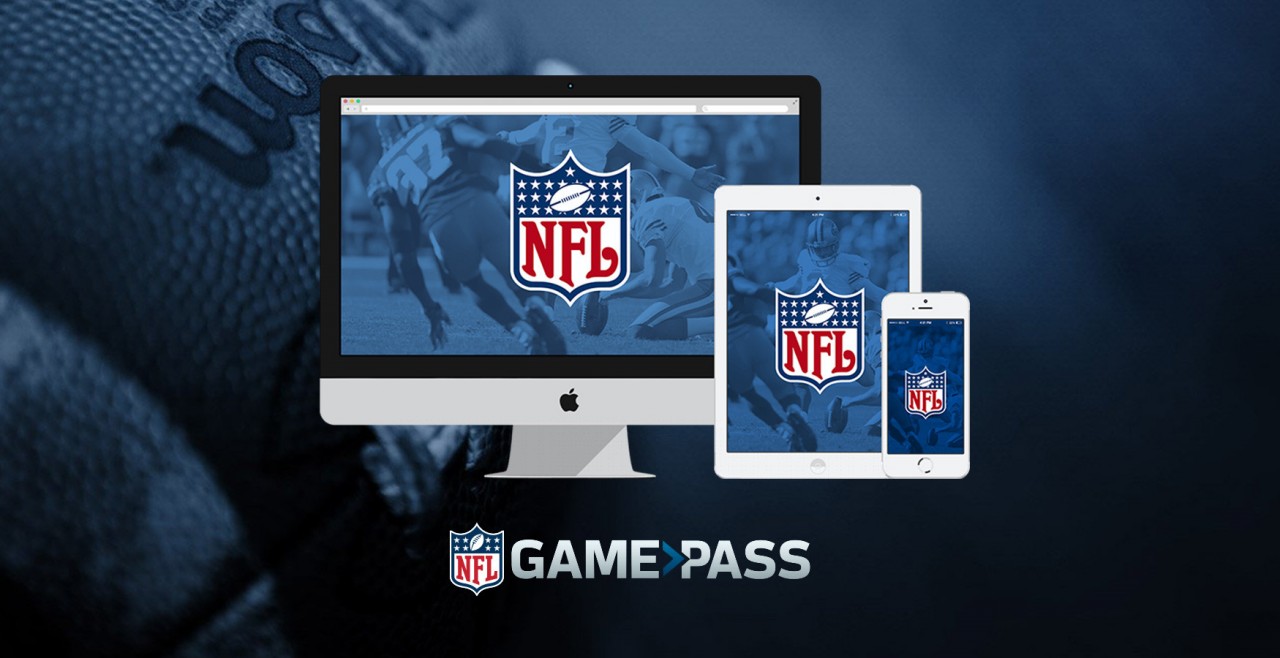 How to use an NFL Game Pass VPN to watch live streaming of every NFL live from anywhere…
The American domestic version of NFL Game Pass is only available to users located within the United States, Bermuda, Antigua, the Bahamas, and any U.S. territories. However this version doesn't show any live matches.
The International version of NFL Game Pass, which offers a 7 Day Free Trial; is an all together different proposition. Offering live streaming of every NFL match.
There are different pricing options based on your location. You can save money by using your VPN or Proxy to connect to a location outside the USA and signing up for a European or International NFL Game Pass subscription. That way you can skirt around those pesky blackouts and watch every NFL game whenever you want!
Your guide to using NFL Game Pass VPN…
🇪🇺 Use any of our European VPN or Proxy locations so you can order an International version of NFL Game Pass:
Get Liberty Shield (use coupon code EPLBLOG to get a HUGE 50% OFF at check-out)
Connect to our VPN or Proxy with UK, Ireland, Germany, Spain, Switzerland or France
Go to https://www.nflgamepass.com/en (the European non-USA version will load)
Purchase your NFL Game Pass (prices below) with live streaming of every match included.
Get NFL 7 Day Free Trial and Start watching!
🇬🇧 What about UK NFL Blackouts?
NFL matches shown live in the UK (and Ireland) by Sky Sports will be blacked out, even with the European version of NFL Game Pass. However, if you connect to our VPN using Germany, Spain, Switzerland or France the live match will be shown..
How do I order an NFL VPN?
If you just want to watch on your PC, Mac or iPad. Then you can get a European Proxy or VPN from Liberty Shield, FREE for 48 hours and then from only £8.99 per month..
Prefer to watch on supported media streaming devices like Apple TV or Xbox? You'll need a European configured VPN Router, available from only £9.99 with Worldwide Shipping available.
Of course NFL Game Pass isn't the only geographically-censored streaming service a VPN or Proxy will allow you to access.  Other USA services like Hulu, HBO, Netflix and Pandora are available. Plus with the option to switch to our UK service whenever you like. You can also access BBC iPlayer, BBC Sport, ITV Hub, 4OD, Sky Go and Now TV. Essentially you can access international content from virtually anywhere!