It's a quick turnaround for Premier League clubs as they must put the highs and lows of the midweek games behind them and focus immediately on another round of games this weekend. Premier League 2021/22 matches will once again be shown by pay-TV broadcasters Sky Sports, BT Sport, Amazon Prime and with match highlights available free on BBC Sport with Match of the Day. Need a Premier League VPN?
There's a very strange Premier League campaign developing, with a top three taking themselves away from the rest of the league, a bottom four looking like potentially doing the same for all the wrong reasons, and a bunch of 13 teams, from 4th placed West Ham all the way down to 16th placed Southampton, separated by only 9 points.  Fun Fact: Premier League VPN is one of the most searched phrases on Google.
Our Premier League VPN articles are brought to you in partnership with EPL Index, and Dave Hendrick – host of the Two Footed Podcast, offering FREE podcasts to football fans.
Over the next month or so, with games coming thick and fast, we should see some separation and some more "mini-leagues" develop within the Premier League but for now, there's hope for many and despair for just a few. One of the teams wrapped, engulfed and drowning in despair are Newcastle United. Probably the sorriest bunch in the league right now, the Toon are yet to win a game this season. Now, I'm not going to advise you to watch their game this weekend. Newcastle vs Burnley is something that should only be watched by four groups of people. Newcastle fans, Burnley fans, sadists (admittedly group C could also describe those in groups A and B), and people who have sinned but not had time to get to a confession booth and want to inflict a penance on themselves. If you don't believe you fall into any of these groups but still go ahead and watch this game, then I'm sorry to tell you that you belong in group C. Anyway, back to the Toon. 14 games without a win, and their next four after this one are Leicester away, Liverpool away and then the two Manchester clubs in back to back home games. Failure to beat Burnley will leave them looking at the probability of going 19 games, half a Premier League season, without a win. If that happens, it's very hard to see how they survive the drop.
Anyway, enough about the Fog on the Tyne, here's this week's preview of three games you should take time out to watch this weekend regardless of your allegiances.
⚽ West Ham vs Chelsea
📅 Saturday 4 December 2021
⏰ 1230 UK Kick-Off
🖥️ BT Sport Live Streaming
We start with a top four clash that sees table toppers Chelsea head across London to take on a fourth placed West Ham who have hit their first sticky patch of the season in what appears to be somewhat of a must win game for both sides. Thomas Tuchel and David Moyes have arguably been the two most impressive managers in the Premier League over the last twelve months, especially when you consider where their respective teams were when they took over.
Moyes has obviously been at West Ham quite a bit longer than Tuchel but he inherited a much worse situation and has taken West Ham from relegation fodder into European football, and now the top four. Their win, just before the international break, over Liverpool was hugely impressive as Moyes out-managed Klopp from a tactical point of view and his side exposed the flaws in Liverpool's midfield set up. Their form has not been as good coming out of the break, with a disappointing pair of results against Wolves and Brighton either side of a not unexpected defeat by Manchester City. The draw with Brighton will sting because of the late goal they conceded but Brighton had more than earned a point, while the performance in the defeat to Wolves will have annoyed Moyes. He would have expected his team to be full of confidence after defeating Liverpool but they were flat and never really got into the game.
Chelsea maintained top spot with their win over Watford but the performance left a lot to be desired, just as the performances against Manchester United and Burnley were not up to the expected standard. Thomas Tuchel will know that in a title race against teams as strong as Liverpool and Manchester City, every point is precious and his team can't afford to drop them in games they should be winning comfortably. Burnley and United both rolled out the buses at Stamford Bridge and the clogged-toilet attack that the Blues have been using really struggled to break them down. Tuchel needs to find a way to properly integrate record signing Romelu Lukaku into the team, while also accommodating Mason Mount, Kai Havertz and a pacey foil for the big Belgian striker. That may not be possible while using a back 3, but Chelsea don't have good enough individual defenders to move to a back four, where their central defenders will be exposed more. Finding the correct solution is Tuchel's biggest task, and it's why he's paid so much money. Lukaku won't be happy about being on the bench, but Tuchel must decide whether it's worth compromising his defensive set-up, the primary reason they won the European Cup, to make the team more attacking.
No matter where you are, you can use your Liberty Shield VPN to find a way to watch this match. Don't have a Liberty Shield VPN? You're missing out! Click right here to check out what we can offer you, and use the code EPL599 to get a £5.99 OFF a monthly subscription (making the cost only £1 for a month) at check-out.
⚽ Southampton vs Brighton
📅 Saturday 4 December 2021
⏰ 1500 UK Kick-Off
🖥️ No UK TV Coverage – International IPTV Streaming Only
A South Coast Derby that's not a Derby but should be a fun game of football is the pick of the 3:00pm kickoffs on Saturday, with Brighton heading west along England's southern coastline to take on Southampton in a Hipster Classic. Ralph Hasenhuttl vs Graham Potter will have thousands of young men reaching for their spreadsheets. Two managers with very clear ideologies, leading two teams who play among the more attractive football in the Premier League with varying degrees of success.
Hasenhuttl inherited a mess at Southampton, and while he has done quite a good job in stabilising things and improving the squad he hasn't yet managed to achieve consistent results. Saints have been terrible for half a season and good for half a season, followed by good for half a season and terrible for half a season under his watch. He's quite dogmatic in his approach and demands a high pressing style that hasn't always suited the players available to him but this season there have been some promising signs with the introduction of a few really exciting young players that could form the future of the football club. Tino Livramento looks a star in the making and it's clear that he was a steal at the £5mil that Saints paid Chelsea for the young rightback in the summer. Mohammed Salisu, signed in the summer of 2020, has stepped into the spot vacated by Leicester foolishly offering actual money for Jannik Vestergaard and excelled. When paired with Jan Bednarek the young Ghanaian has looked like an outstanding prospect. Still learning defensively, he shows real promise and offers and excellent passing outlet from the defense. And then there's Armando Broja. Signed on a season long loan from Chelsea, the big striker hasn't yet nailed down a regular starting spot in the team but has shown real signs of promise. Strong, pacey and capable of carrying the ball over long distances, Broja is a rare type of forward who can mix it physically with defenders, while also beating them with skill. With these three excellent young players, alongside a strong academy and another excellent young player in Ibrahima Diallo, the future does look bright for the Saints even if the present is a bit cloudy.
Potter on the other hand took over a very stable, somewhat dull situation at Brighton and lit the place on fire. Out went the defensive long ball football, and in came a more risky possession based game. Like Hasenhuttl, he hasn't quite achieved consistency yet and in large part that comes down to Brighton's inability to score as many goals as their play deserves. Brighton's defensive set-up limits opponents in terms of shot quality and allows the Seagulls to overcome some individual shortcomings at the back, while providing a good platform to play from. With quality players like Yves Bissouma, Enock Mwepu and Jakub Moder in midfield, outstanding wingbacks in Tariq Lamptey and Marc Cucurella and good options in attack, Brighton are more than capable of creating a high volume of good opportunities, but they haven't yet found a way to convert them. Neal Maupay, Leandro Trossard, Alexis MacAllister and others all offer plenty in the final third, but none are clinical finishers. There's been a feeling for 18 months now that if Brighton could just add a quality number 9 to this team, they'd be a real European contender. Finding that number 9 remains the primary task of Potter and his Director of Football Dan Ashworth.
No matter where you are, you can use your Liberty Shield VPN to find a way to watch this match. Don't have a Liberty Shield VPN? You're missing out! Click right here to check out what we can offer you, and use the code EPL599 to get a £5.99 OFF a monthly subscription (making the cost only £1 for a month) at check-out.
⚽ Aston Villa vs Leicester City
📅 Sunday 5 December 2021
⏰ 1630 UK Kick-Off
🖥️ Sky Sports Live Streaming
Steven Gerrard played under a number of managers throughout his playing career, but he never came as close to winning the Premier League title as he did under Brendan Rodgers at Liverpool. Rodgers was the last manager to have the privilege of calling upon Gerrard during the Scousers iconic career at his boyhood club and Gerrard has always spoken highly of Rodgers. The respect they have for each other will be parked as they face off for the first time as Premier League managers. This will not be their first time in opposing dugouts as they came up against each other twice in the half season they spent on opposing sides in Glasgow. It was Gerrard's first season at Rangers, and the last season of Rodgers' time at Celtic. They split the games, with Celtic winning the first 1-0 and Rangers winning the second by the same scoreline. That second game, and the Rangers win, was the first foundation stone laid by Gerrard as he turned Rangers from also rans into title winners over his three year stint north of the border.
Gerrard is only three games into his stint at Villa Park but has already overseen some improvements. Wins over Brighton and Crystal Palace didn't come off perfect performances but were massively improved on the five straight victories before them that brought to an end Dean Smith's tenure at the club. A 2-1 defeat to Manchester City stopped their unbeaten run, and they were completely dominated in the first half, but they should a lot of fight in the second half and could have claimed an undeserved draw if not for a great late save by Ederson.
Leicester have started the season poorly, perhaps suffering a hangover after back to back bottle jobs cost them a top four finish in the last two seasons. Injuries in defence haven't helped but even Brendan Rodgers, not known as a good defensive coach, must be concerned at how easily his team have conceded goals this season. Even without James Justin and Wesley Fofana, there's absolutely no excuse for how poor the Leicester backline has been this season. Jonny Evans and Caglar Soyuncu are good defenders, and Wilf Ndidi is one of the best defensive midfielders in the league but Leicester operate an open door policy at the back and it's something Rodgers is going to have to address, especially with Villa looking more and more dangerous under Gerrard.
No matter where you are, you can use your Liberty Shield VPN to find a way to watch this match. Don't have a Liberty Shield VPN? You're missing out! Click right here to check out what we can offer you, and use the code EPL599 to get a £5.99 OFF a monthly subscription (making the cost only £1 for a month) at check-out.
How to watch every Premier League 21/22 match from anywhere…
Premier League VPN matches for the 2021/22 season will be streamed live between Sky Sports, BT Sport, Amazon Prime and the BBC Sport website, as well as their respective apps for iPhone, iPad, Android, Smart TV, Now TV, FireTV etc.
But these streaming services are not available to everyone, for example when you load BT Sport in the USA, Germany, Ireland, Netherlands, France, Spain, Portugal, Australia, Dubai, Canada etc. you will get an error message.
Sorry, this video is not available in your country. This is basically because their streaming services are geoblocked based on the IP address being used to access it. You must be a UK domestic web user to access BT Sport, Sky Sports, Amazon Prime UK and BBC Sport live tv streaming.
Get a UK IP address for Premier League VPN
If you want to watch on your Windows PC, Mac, FireTV, iPhone, iPad or Android then you can get a UK Proxy or VPN Apps from Liberty Shield, FREE for 48 hours and then from only £8.99 per month..
Prefer to watch on supported media streaming devices like Now TV, Smart TVs, Apple TV, Xbox, PS4, Roku etc? You'll need a UK configured VPN Router setup as British, available from only £9.99 with Worldwide Shipping available.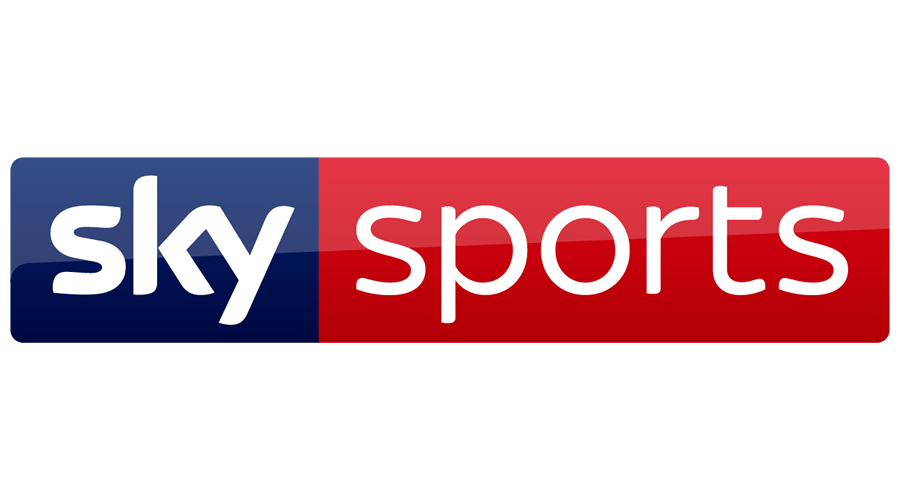 How can I watch Sky Sports Premier League 21/22 matches live?
Sky Sports is the main home of Premier League football with the Sky Sports Premier League and Football channels costing just £18 per month combined, or you can pick up the complete sports package from just £25 per month. NOW is essentially Sky Sports without the commitment to a lengthy contract, offering the exact same number of games. You can buy day membership (£9.99) or month membership (£33.99).
If you have a Premier League VPN set to UK, then you can watch Sky Sports streaming from anywhere. Existing Sky Sports customers can watch with Sky Go on computers or their various apps. If you want to pay-as-you go with no contract then Now TV is your best bet; with their Day, Week and Month passes. Sky has a whopping 11 sports channels. It's offering covers all sorts, from cricket, motor racing (including Formula 1 and Indycar), boxing, NBA, golf, rugby league, women's rugby and netball. Sky's non-Premier League football coverage sits on Sky Sports Football and now includes the Bundesliga as well as both EFL games and Scottish football fixtures.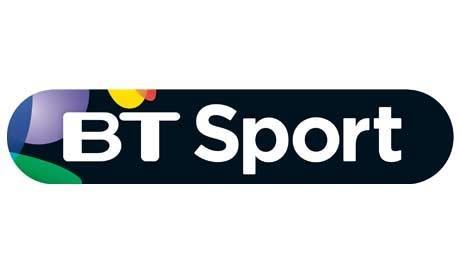 How can I watch BT Sport Premier League VPN 21/22 matches live?
BT Sport typically show games in the weekly Saturday lunchtime slot but they do show additional matches. You can sign up for a BT Sport subscription or pick up a contract-free BT Sport monthly pass for £25.
BT Sport will also carry coverage of the UEFA Champions' League and Europa League until 2024. Subscribers can watch BT Sport on their computers as well as their various apps on connected devices. They do offer a Monthly Pass with no contract, which will give customers access to the BT Sport mobile app. Fun Fact: Premier League VPN is one of the most searched phrases on Google.
Remember that BT Sport also features coverage from the Ligue 1 for Messi at PSG, and holds rights to Moto GP, UFC and WWE coverage as well.  After a long delay the BT Sport app is now available on several models of Smart TV as well as Roku and Amazon Fire TV devices.
How can I watch Amazon Prime Premier League VPN 21/22 matches live?
Amazon Prime Video offers sporadic games throughout the season plus bumper rounds of fixtures ahead of each Christmas period. Take advantage of their 30-day free trial which includes free next-day delivery across the Amazon store. Amazon also broadcasts sports including the US Open tennis championships, other ATP World Tour tennis events and NFL games.
Fans will need a Prime membership to watch fixtures on the online streaming service.  You can watch Amazon Prime on your computer or with their connected mobile apps on various devices, including Amazon FireTV.  The Amazon Prime service is priced at £7.99 per month, although if you've not subscribed before, you can access its services on a 30-day trial period. Fun Fact: Premier League VPN is one of the most searched phrases on Google.

How can I watch BBC Sport Premier League VPN 21/22 matches live?
One of the very few benefits of Premier League behind closed doors during the COVID-19 Pandemic was seeing BBC Sport offer several Premier League matches with free live streaming for the first time ever; sadly the pay-TV providers have resumed exclusivity for the 21/22 season.   However, if you are content with free Premier League VPN 21/22 highlights then the BBC have you covered, with Match of the Day and Match of the Day 2, available live when screened on the BBC Sport website, and also on catchup with BBC iPlayer. Fun Fact: Premier League VPN is one of the most searched phrases on Google.
Furthermore; Sky Sports, Now TV, BT Sport, Amazon Prime and BBC Sport aren't the only geographically-censored streaming services a VPN or Proxy will allow you to access.  Other UK services like BBC iPlayer, ITV Hub, All 4 and BritBox are available. Plus with the option to switch to our USA service whenever you like, you can access Hulu, HBO GO, Netflix and Pandora.  Essentially you can access international content from virtually anywhere!