The history of the NFL is littered with great rivalries. With all NFL action shown on Sky Sports in the UK and you can you also access NFL Game Pass International with a UK VPN.  If you use a USA VPN then you can access the America version of NFL Gamepass as well as NFL streaming networks like NFL Network, ESPN, CBS, Amazon Prime Video, NBC Sport and Fox; as well as their streaming partners lie Hulu, SlingTV and FuboTV. Need an NFL VPN?
Some of them develop quickly, dominate the landscape for a few years and then fizzle out as quickly as they started. Fun Fact: 'NFL VPN' is one of the most searched sports phrases on Google!
Our NFL VPN articles are brought to you in partnership with EPL Index, and Dave Hendrick – host of the Two Footed Podcast, offering FREE podcasts to football fans.
Others are historic, long tenured and are only really discussed when the two sides face off against each other. And then there's the third group of rivalries, the ones that matter more. The ones that dominate the lives of fans and players, that go beyond actions on the field and drift into every day life. There aren't many of these in the NFL, American sports culture doesn't have that tribalistic nature that engulfs football in Europe for example.
But there is one rivalry that could very well be confused for a football rivalry, given the vitriol and outright hatred that exists between the players and fans of both teams. The Pittsburgh Steelers vs the Baltimore Ravens. With the exceptions of the New York Yankees vs the Boston Red Sox, and the LA Lakers vs the Boston Celtic, two rivalries that far predate the Steelers vs the Ravens, there is no bigger rivalry in American sport and there are none with more hostility involved. The Lakers and Celtics are in different conferences and only play twice a year, the Yankees and Red Sox play each other too often to maintain real hatred, but the Steelers and Ravens only face each other twice a season as AFC North divisional rivals and that allows for plenty of downtime between games for fans to sit home and shake with rage when thinking of their opponents.
This Sunday the two will come face to face for just the 55th time and the Ravens will be looking to accomplish two things. First and foremost, with eyes on the current season, they will want to extend their lead at the top of the AFC North while also damaging the playoff hopes of their rivals. Secondly, from a historic point of view, John Harbaugh will want to cut the Steelers historic lead over his team. As things stand Pittsburgh hold superiority by 30-24. That advantage is due to the Steelers early dominance over Baltimore in the late 90s and early to mid 00s. This rivalry only began in 1996 when the original Cleveland Browns franchise moved to Baltimore and were renamed the Ravens. The Steelers had, of course, had a long standing rivalry with those Browns that stretch back to 1950, and continues to this day with the relaunched Browns who returned to the league in 1999.
On Sunday the Ravens, 8-3 behind the outstanding play of former MVP Lamar Jackson will be begin the search for revenge after suffering a sweep by the Steelers last season. With those games coming up in just five weeks, there will be a quick turnaround for both teams. Old scores will be settled, new ones created to be taken care of in January.
Monday Night Football also showcases a big AFC rivalry, but one with more on the line for this season, as the 8-4 New England Patriots who are currently riding a six game winning streak, march West to take on the 7-4 Buffalo Bills with not only AFC East supremacy on the line, but potentially the number one playoff seed in the AFC bracket.
This rivalry dates back to the 1960s and through its first four decades was very even. Then Bill Belichick and Tom Brady arrived in New England and things changed drastically. Over the 2000s and 2010s the Patriots became the gold standard in the NFL while the Bills, who never fully recovered from losing four straight SuperBowls between 1991 and 1994, fell into the NFL abyss and became mired in mediocracy. There's nothing worse in American sports than being mediocre. Too good to get a franchise altering talent in the draft, not nearly good enough to compete for titles, just smack in the middle. That's where the Bills spent 25 years, all while their rivals to the East won division title after division title, and took home six SuperBowls. In 40 games between the two, the Bills won just five. Belichick and Brady owned them, year after year after year.
It had seemed like the tables were turning though, with a great front office now in place as well as one of the best coaches in the NFL, the Bills had crafted a strong roster and appeared to strike gold with the outstanding Josh Allen who they selected with the seventh pick in the 2018 draft. With all the pieces in place, and New England looking like a team on the decline, particularly when Brady went to Tampa Bay in the summer of 2020, it appeared that the Bills might be in a position to claim control of the AFC East and begin to inflict some pain on the Patriots. Payback for 20 years of misery. They swept the Patriots last season, and the gap between the two looked certain to grow even further as the Bills matured and Allen continued to develop, while the Patriots had a mismatched roster with no real offensive weapons and no quarterback worthy of the name.
You can never write off Bill Belichick though, and the Patriots have roared back to life this season with a rookie QB in Mac Jones who has already shown himself to be an excellent game manager who doesn't turn the ball over cheaply, while the Patriots spent big in free agency and made clever moves around the margins to rejig their roster and all of sudden become something of a force again. Having started the season 2-4, it looked like they were in rebuild mode but as the pieces began to fit a bit better and the coaches made alterations to the schemes on both sides of the football, they look like vintage New England all of a sudden and have put themselves back into the SuperBowl conversation.
On Monday Night the teams will meet for the first time this season with plenty on the line. For the Bills, they will want to reclaim top spot in the division and they will also feel like they have plenty more pain to inflict on the Patriots after watching them Lord over things for 20 years. For the Patriots, the chance to extend their lead at the top of the division and, of course, to reclaim their crown as AFC East Kings.
No matter where you are in the world, you can use your Liberty Shield VPN to find a way to watch these games.
Don't have a Liberty Shield VPN? You're missing out! Click right here to check out what we can offer you, and use the code EPL599 to get a £5.99 OFF a monthly subscription (making the cost only £1 for a month) at check-out.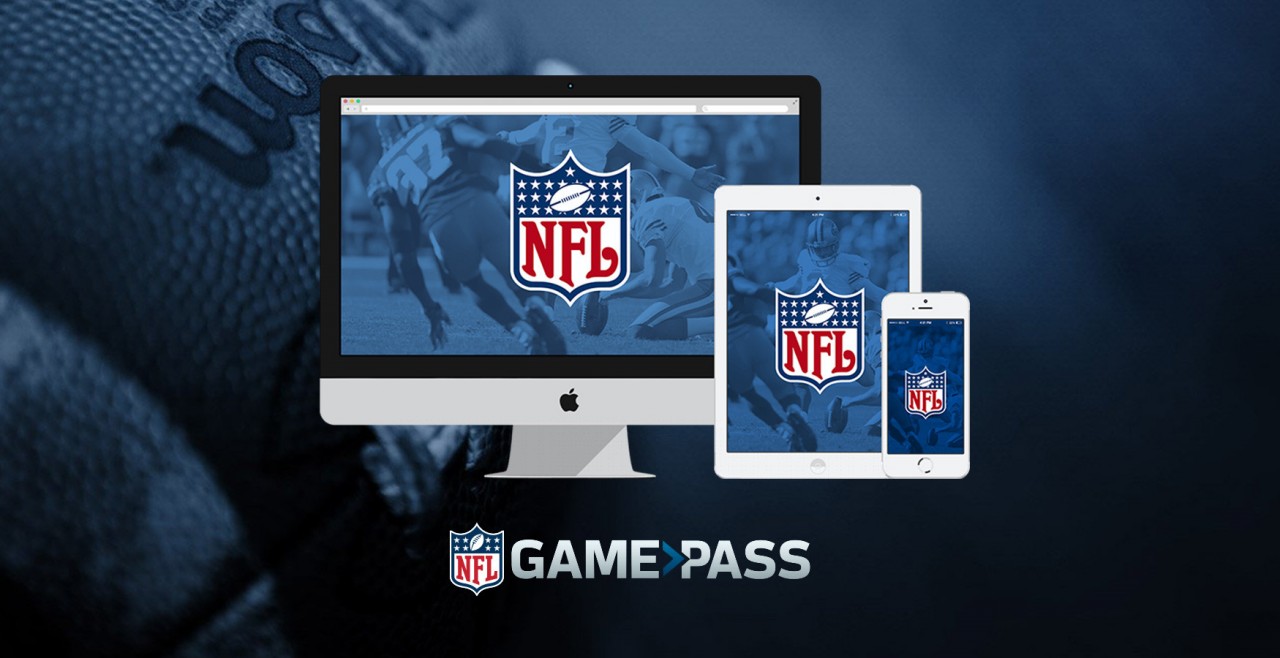 How to use an NFL Game Pass VPN to watch live streaming of every NFL live from anywhere…
The American domestic version of NFL Game Pass is only available to users located within the United States, Bermuda, Antigua, the Bahamas, and any U.S. territories. However this version doesn't show any live matches.
The International version of NFL Game Pass, which offers a 7 Day Free Trial; is an all together different proposition. Offering live streaming of every NFL match.
There are different pricing options based on your location. You can save money by using your VPN or Proxy to connect to a location outside the USA and signing up for a European or International NFL Game Pass subscription. That way you can skirt around those pesky blackouts and watch every NFL game whenever you want!
Your guide to using NFL Game Pass VPN…
🇪🇺 Use any of our European VPN or Proxy locations so you can order an International version of NFL Game Pass:
Get Liberty Shield (use coupon code EPLBLOG to get a HUGE 50% OFF at check-out)
Connect to our VPN or Proxy with UK, Ireland, Germany, Spain, Switzerland or France
Go to https://www.nflgamepass.com/en (the European non-USA version will load)
Purchase your NFL Game Pass (prices below) with live streaming of every match included.
Get NFL 7 Day Free Trial and Start watching!
🇬🇧 What about UK NFL Blackouts?
NFL matches shown live in the UK (and Ireland) by Sky Sports will be blacked out, even with the European version of NFL Game Pass. However, if you connect to our VPN using Germany, Spain, Switzerland or France the live match will be shown..
How do I order an NFL VPN?
If you just want to watch on your PC, Mac or iPad. Then you can get a European Proxy or VPN from Liberty Shield, FREE for 48 hours and then from only £8.99 per month..
Prefer to watch on supported media streaming devices like Apple TV or Xbox? You'll need a European configured VPN Router, available from only £9.99 with Worldwide Shipping available.
Of course NFL Game Pass isn't the only geographically-censored streaming service a VPN or Proxy will allow you to access.  Other USA services like Hulu, HBO, Netflix and Pandora are available. Plus with the option to switch to our UK service whenever you like. You can also access BBC iPlayer, BBC Sport, ITV Hub, 4OD, Sky Go and Now TV. Essentially you can access international content from virtually anywhere!