A full midweek slate of Premier League games lets you know that the busiest point of the season is here. Premier League 2021/22 matches will once again be shown by pay-TV broadcasters Sky Sports, BT Sport, Amazon Prime and with match highlights available free on BBC Sport with Match of the Day. Need a Premier League VPN?
Games will come thick and fast between now and the weekend of the FA Cup's 3rd round, when Premier League teams will enter that particular competition. Fun Fact: Premier League VPN is one of the most searched phrases on Google.  It's always an exciting time of year, not only because of the football but also because it marks the beginning of the run up to Christmas.
Our Premier League VPN articles are brought to you in partnership with EPL Index, and Dave Hendrick – host of the Two Footed Podcast, offering FREE podcasts to football fans.
We could spend quite a while taking about Santa Claus, Christmas movies, Christmas dinner, presents etc etc but let's not go down the rabbit hole, let's instead get into previewing the matches to watch this week, one per night.
⚽ Newcastle United vs Norwich
📅 Tuesday 30 November 2021
⏰ 1930 UK Kick-Off
🖥️ Amazon Prime IPTV Streaming
The bottom two of the Premier League come face to face on Tuesday night with Newcastle, in their third match under Eddie Howe and 14th match of the season, still looking for their first Premier League victory of the season, while Norwich will be trying to extend their unbeaten run to four games.
The Toon have had a nightmare start to the season on the pitch, and such has been the appalling nature of their performances and results it has threatened to take some of the shine off the fact that they were taken over after years of hurt under Mike Ashley. Toon fans want everyone to know that they have the richest owners in football and that they are going to become the next great force in English football. Both of those things might be true, but neither of them can help keep them in the Premier League if they can't win football matches. The Toon face Norwich and Burnley in back to back home matches now, and can't really afford to take any less that four points from the two games. Based on their hapless defense and the fact that Eddie Howe has never been known as a particularly good defensive coach, Newcastle are likely going to have to score multiple goals in every game to give themselves a chance at victory. Considering how poor they have been in front of goal this season, that is also problematic. Relegation might not be a bad thing for Newcastle, as it would allow Howe to clear the decks and begin a rebuild, but it would be a bit embarrassing given who their owners are.
From the team with the richest owners, to the team with, relatively speaking, the poorest owners in the Premier League. Norwich City don't have billions behind them, they can't even expect million pound injections from their owners. They have to operate on a strict budget and be entirely self sufficient. Stuart Webber has done an outstanding job building a decent team on a shoestring, relying on player sales to fund recruitment while their TV and commercial sponsorship deals pay for the day to day running of the club, and the upgrades to their academy and training ground. They are a model in how to operate on a budget that many Championship clubs could learn from. The Championship may well be the division they compete in next season, but they've made it clear they're going to try everything to stay in the Premier League. The decision to sack Daniel Farke, who had masterminded two promotions into the division, can't have been easily made but Dean Smith has already had an impact, taking four points from his first two games in charge with Norwich looking notably more solid at the back. A point at St James Park would represent a good result for the Canaries, and a bad result for the Toon. It could prove crucial in the battle to stay in the division.
No matter where you are, you can use your Liberty Shield VPN to find a way to watch this match. Don't have a Liberty Shield VPN? You're missing out! Click right here to check out what we can offer you, and use the code EPL599 to get a £5.99 OFF a monthly subscription (making the cost only £1 for a month) at check-out.
⚽ Everton vs Liverpool
📅 Wednesday 1 December 2021
⏰ 2015 UK Kick-Off
🖥️ Amazon Prime IPTV Streaming
The Merseyside Derby hasn't been an enormously competitive affair for the past decade or so, but last season Everton did claim superiority. A controversial draw at Goodison, followed by the first win at Anfield for the Blues in over 20 years did give their fans something to cheer. They've not had much to celebrate in recent years, so it was a welcome surprise when they took home the three points.
This season has been a bizarre experience for the Toffees. The summer brought the departure of manager Carlo Ancelotti, which infuriated Everton fans, followed by the appointment of former Liverpool boss Rafa Benitez, which infuriated Everton fans, who was then given little to no money to spend on the squad, which infuriated Everton fans. The season began in very promising fashion, four wins and two draws from their first seven games had Everton in 5th place, but injuries to Dominic Calvert-Lewin, Lucas Digne, Richarlison and Abdoulaye Doucoure torpedoed their season and their run of one draw and five defeats in the last six games leaves them currently bottom of the form table, below even Newcastle. The pressure is all back on Benitez, despite the fact that the squad he inherited was built by six different managers, isn't suited to any one particular style of play and lacks quality depth in multiple places. Director of Football Marcel Brands has been a colossal failure since joining the club, but may well be searching for the fourth appointment of his three and a bit year spell at the club.
Liverpool couldn't be more different to their neighbours if they tried. With an outstanding team, good depth in multiple positions, a clear direction that the whole club works towards, and a manager who has been given the time necessary to build a squad that suits his desired way of playing. Only three of Liverpool's current first team squad pre-date Jurgen Klopp, with two of them having arrived the summer immediately prior to his October arrival at the club. Compare and contrast every aspect of Liverpool to the local rivals, and you will see the difference between a well run club, and a club that came into money and had no idea what to do with it. Everton have outspend Liverpool since Klopp took over. Think of that while having a look at their respective squads. Liverpool come into this came having put together three impressive performances against Arsenal, Porto and Southampton, they will be looking for revenge for last season. More for the game at Goodison, than the Anfield defeat. The season ending injury suffered by Virgil Van Dijk, and the injury to Thiago that caused him to miss two months of the season, were both as a result of shameful reckless challenges. Liverpool won't set out to injure players, but they might really hurt the pride of Everton fans by running up the score.
No matter where you are, you can use your Liberty Shield VPN to find a way to watch this match. Don't have a Liberty Shield VPN? You're missing out! Click right here to check out what we can offer you, and use the code EPL599 to get a £5.99 OFF a monthly subscription (making the cost only £1 for a month) at check-out.
⚽ Manchester United vs Arsenal
📅 Thursday 2 December 2021
⏰ 2015 UK Kick-Off
🖥️ Amazon Prime IPTV Streaming
Twenty years ago a meeting between these two club would have been seen as a titanic struggle between the two top clubs in the Premier League. Ferguson vs Wenger, Keane vs Vieira. The build up would have been intense, the match would have been sporting war. No quarter asked, none given.
Instead, we have two teams in different stages of rebuilding and match between two teams that look unlikely to finish in the top four this season. Manchester United announced the appointment of Ralf Rangnick as interim manager on Monday, but it's not yet known if the German or current caretaker manager Michael Carrick will take charge of this Thursday's game. Rangnick will become the fifth non-caretaker manager of the post Alex Ferguson era and seventh in total when Carrick and Ryan Giggs are included. After 27 years with one manager, the fact that United have gone through so many in the eight years since he left tells part of the tale of Manchester United circa 2013-2021. With incompetence running through the club from top to bottom, it's a big ask for the German to turn things around and get them on the right part between now and the end of the season. United come into the game off the back of a bus parking exhibition at Stamford Bridge at the weekend that lead to a confidence boosting 1-1 draw against the league leaders.
Arsenal sit 5th in the table but whether that it is a real 5th place or not remains to be seen. They have beaten bad teams and teams that were out of sorts, but were walloped at Anfield. Manchester United would definitely fall into the category of teams who are out of sort and this could be a good opportunity for the Gunners to pick up a good three points at a stadium in which they experienced the highest highs and lowest era during the Arsene Wenger years. Arsenal, like United, have made a lot of mistakes in the years since their legendary manager resigned but seem to have stumbled onto a formula that works this season. Defensively they have looked much improved, Anfield shellacking aside, with Tomiyasu and Gabriel looking like excellent signings, but the big hope of the North Londoners is young wide duo Bukayo Saka and Emile Smith Rowe. The Hale End products represent the present and future of the club. Saka is a doubt to play at Old Trafford and it would be a big blow to Mikel Arteta if he can not call upon the immensely talented England international.
No matter where you are, you can use your Liberty Shield VPN to find a way to watch this match. Don't have a Liberty Shield VPN? You're missing out! Click right here to check out what we can offer you, and use the code EPL599 to get a £5.99 OFF a monthly subscription (making the cost only £1 for a month) at check-out.
How to watch every Premier League 21/22 match from anywhere…
Premier League VPN matches for the 2021/22 season will be streamed live between Sky Sports, BT Sport, Amazon Prime and the BBC Sport website, as well as their respective apps for iPhone, iPad, Android, Smart TV, Now TV, FireTV etc.
But these streaming services are not available to everyone, for example when you load BT Sport in the USA, Germany, Ireland, Netherlands, France, Spain, Portugal, Australia, Dubai, Canada etc. you will get an error message.
Sorry, this video is not available in your country. This is basically because their streaming services are geoblocked based on the IP address being used to access it. You must be a UK domestic web user to access BT Sport, Sky Sports, Amazon Prime UK and BBC Sport live tv streaming.
Get a UK IP address for Premier League VPN
If you want to watch on your Windows PC, Mac, FireTV, iPhone, iPad or Android then you can get a UK Proxy or VPN Apps from Liberty Shield, FREE for 48 hours and then from only £8.99 per month..
Prefer to watch on supported media streaming devices like Now TV, Smart TVs, Apple TV, Xbox, PS4, Roku etc? You'll need a UK configured VPN Router setup as British, available from only £9.99 with Worldwide Shipping available.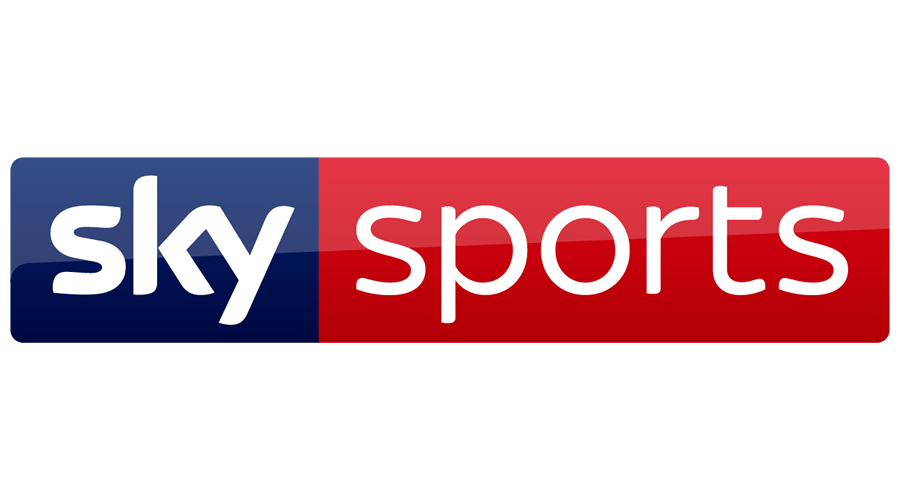 How can I watch Sky Sports Premier League 21/22 matches live?
Sky Sports is the main home of Premier League football with the Sky Sports Premier League and Football channels costing just £18 per month combined, or you can pick up the complete sports package from just £25 per month. NOW is essentially Sky Sports without the commitment to a lengthy contract, offering the exact same number of games. You can buy day membership (£9.99) or month membership (£33.99).
If you have a Premier League VPN set to UK, then you can watch Sky Sports streaming from anywhere. Existing Sky Sports customers can watch with Sky Go on computers or their various apps. If you want to pay-as-you go with no contract then Now TV is your best bet; with their Day, Week and Month passes. Sky has a whopping 11 sports channels. It's offering covers all sorts, from cricket, motor racing (including Formula 1 and Indycar), boxing, NBA, golf, rugby league, women's rugby and netball. Sky's non-Premier League football coverage sits on Sky Sports Football and now includes the Bundesliga as well as both EFL games and Scottish football fixtures.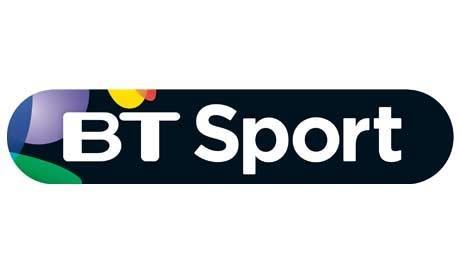 How can I watch BT Sport Premier League VPN 21/22 matches live?
BT Sport typically show games in the weekly Saturday lunchtime slot but they do show additional matches. You can sign up for a BT Sport subscription or pick up a contract-free BT Sport monthly pass for £25.
BT Sport will also carry coverage of the UEFA Champions' League and Europa League until 2024. Subscribers can watch BT Sport on their computers as well as their various apps on connected devices. They do offer a Monthly Pass with no contract, which will give customers access to the BT Sport mobile app. Fun Fact: Premier League VPN is one of the most searched phrases on Google.
Remember that BT Sport also features coverage from the Ligue 1 for Messi at PSG, and holds rights to Moto GP, UFC and WWE coverage as well.  After a long delay the BT Sport app is now available on several models of Smart TV as well as Roku and Amazon Fire TV devices.
How can I watch Amazon Prime Premier League VPN 21/22 matches live?
Amazon Prime Video offers sporadic games throughout the season plus bumper rounds of fixtures ahead of each Christmas period. Take advantage of their 30-day free trial which includes free next-day delivery across the Amazon store. Amazon also broadcasts sports including the US Open tennis championships, other ATP World Tour tennis events and NFL games.
Fans will need a Prime membership to watch fixtures on the online streaming service.  You can watch Amazon Prime on your computer or with their connected mobile apps on various devices, including Amazon FireTV.  The Amazon Prime service is priced at £7.99 per month, although if you've not subscribed before, you can access its services on a 30-day trial period. Fun Fact: Premier League VPN is one of the most searched phrases on Google.

How can I watch BBC Sport Premier League VPN 21/22 matches live?
One of the very few benefits of Premier League behind closed doors during the COVID-19 Pandemic was seeing BBC Sport offer several Premier League matches with free live streaming for the first time ever; sadly the pay-TV providers have resumed exclusivity for the 21/22 season.   However, if you are content with free Premier League VPN 21/22 highlights then the BBC have you covered, with Match of the Day and Match of the Day 2, available live when screened on the BBC Sport website, and also on catchup with BBC iPlayer. Fun Fact: Premier League VPN is one of the most searched phrases on Google.
Furthermore; Sky Sports, Now TV, BT Sport, Amazon Prime and BBC Sport aren't the only geographically-censored streaming services a VPN or Proxy will allow you to access.  Other UK services like BBC iPlayer, ITV Hub, All 4 and BritBox are available. Plus with the option to switch to our USA service whenever you like, you can access Hulu, HBO GO, Netflix and Pandora.  Essentially you can access international content from virtually anywhere!