A new Court Injunction awarded to the Premier League this week is a sign of the times in the battle against illegal IPTV football streaming.
Premier League 2021/22 matches will once again be shown by pay-TV broadcasters Sky Sports, BT Sport, Amazon Prime and with match highlights available free on BBC Sport with Match of the Day. Need a Premier League VPN?
The never ending war between broadcasters and the internet featured a significant development this past week as the Premier League obtained an order that enables them to force Irish internet service providers(ISPs) to block illegal streams of its games. The order compels the likes of Eir, Vodafone, Virgin Media and Sky to block the IP addresses of the streaming service – i.e. make it impossible for somebody using their internet service to access a website that streams live matches using their own IP address. Fun Fact: Premier League VPN is one of the most searched phrases on Google.
Our Premier League VPN articles are brought to you in partnership with EPL Index, and Dave Hendrick – host of the Two Footed Podcast, offering FREE podcasts to football fans.
Like many other organisations, such as the UFC and the NFL, the Premier League has spent much of the past decade fighting to stop piracy of its product because its broadcasting partners have demanded they do so. Sky, BT and the rest pay massive sums of money to the Premier League for the rights to broadcast games. Nothing depreciates the value of those games more than illegal streams. The Premier League TV rights are worth roughly £1.2billion per year and Sky, BT and the rest will want to ensure that having forked over that kind of money to show the games, they're getting their money back in subscription fees and advertising revenue. With more and more people turning to the internet for content these days, it's becoming a more needle to thread for these broadcasters who are beginning to cut back spending.
The Premier League saw the chaos that had ensued in France with the collapse of the Ligue 1 TV deal during the pandemic and decided to move quickly and renew their existing deal with Sky, BT and Amazon rather than run the risk of going to the open market and ending up with substantially less money. As part of their agreement with the broadcasters, they agreed to continue their fight to stop online streaming of games on behalf of their partners. Hence the move to attain the ability to force further blocks in Ireland.
With the Premier League aware of the popularity of IPTV, and the creativity of the IPTV providing community at circumventing these blockades, not much is known about the finer details of the Premier League's plan other than their intention to use "enhanced techniques" to combat illegal streams. They will provide the ISPs with a list of identified servers offering illegal streams and the ISPs will be expected to block access to those sites during matches.
It will of course be possible to avoid any blocks by using a VPN to change your IP address from the default one assigned by your ISP (BT, Virgin Media, Sky etc). By using a Liberty Shield VPN you can use our 256-bit encryption on our VPN servers to ensure your Internet traffic, website usage and data are always protected from hacking, tracking and logging. With Liberty Shield's range of UK and International VPN servers you can hide the IP address automatically assigned to you by your ISP (Internet Service Provider) and thereby also ensure your physical location remains undisclosed. Your ISP won't be able to track what you're doing online but will still provide you with full internet connectivity.
It's worth noting that it's not just watching live football that Liberty Shield's VPN can come in very handy for. Some of the world's most popular websites and services are blocked or offer diluted content depending on what country you are trying to access from. With Liberty Shield you can use Facebook, Twitter, BBC iPlayer, Hulu, Netflix, YouTube and all others completely unrestricted. Using a VPN means an end to messages about certain content not being available in your country, something familiar to expats who use services such as BBC iPlayer, RTE Player, HBO, Hulu, Spotify, YouTube and many others.
There are other benefits too, such as added security. Without a VPN your ISP can see all of your Internet traffic, including the websites and services you use and how often. When connected to Liberty Shield this data becomes encrypted and private.
The Premier League 21/22 Fixtures have been released with each team finding out who they will face to kick-start their campaign and fans can begin to plot and plan for the year ahead. Manchester City begin their title defence with a tricky away trip to face Tottenham, while Liverpool begin their mission to reclaim their crown against newly-promoted Norwich. Manchester United will face Leeds at Old Trafford in an opening day firecracker, while Brentford start their first top flight campaign since 1947 with a home clash against Arsenal.
Don't have a Liberty Shield Premier League VPN?? What's the matter with you?!?! No problem, we've got you. Click here, and use my code EPLBLOG to get 20% of your hardware or software package.
How to watch every Premier League 21/22 match from anywhere…
Premier League VPN matches for the 2021/22 season will be streamed live between Sky Sports, BT Sport, Amazon Prime and the BBC Sport website, as well as their respective apps for iPhone, iPad, Android, Smart TV, Now TV, FireTV etc.
But these streaming services are not available to everyone, for example when you load BT Sport in the USA, Germany, Ireland, Netherlands, France, Spain, Portugal, Australia, Dubai, Canada etc. you will get an error message.
Sorry, this video is not available in your country. This is basically because their streaming services are geoblocked based on the IP address being used to access it. You must be a UK domestic web user to access BT Sport, Sky Sports, Amazon Prime UK and BBC Sport live tv streaming.
Get a UK IP address for Premier League VPN
If you want to watch on your Windows PC, Mac, FireTV, iPhone, iPad or Android then you can get a UK Proxy or VPN Apps from Liberty Shield, FREE for 48 hours and then from only £8.99 per month..
Prefer to watch on supported media streaming devices like Now TV, Smart TVs, Apple TV, Xbox, PS4, Roku etc? You'll need a UK configured VPN Router setup as British, available from only £9.99 with Worldwide Shipping available.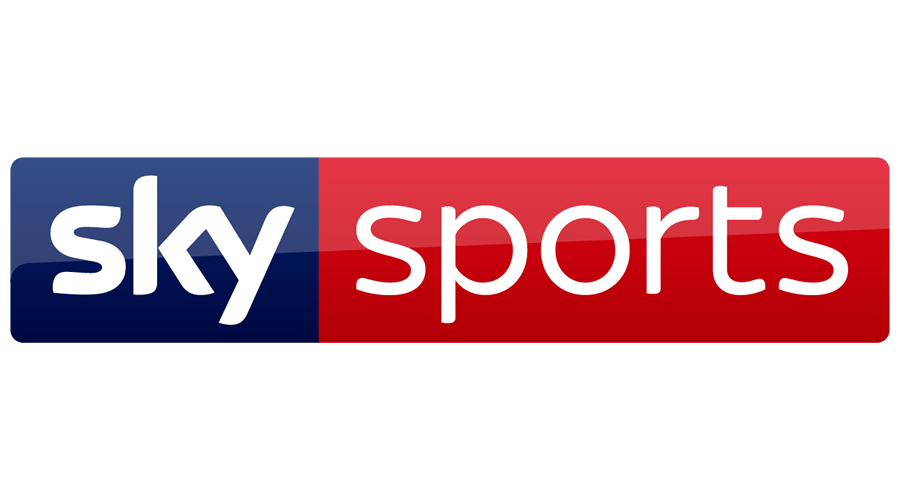 How can I watch Sky Sports Premier League 21/22 matches live?
Sky Sports is the main home of Premier League football with the Sky Sports Premier League and Football channels costing just £18 per month combined, or you can pick up the complete sports package from just £25 per month. NOW is essentially Sky Sports without the commitment to a lengthy contract, offering the exact same number of games. You can buy day membership (£9.99) or month membership (£33.99).
If you have a Premier League VPN set to UK, then you can watch Sky Sports streaming from anywhere. Existing Sky Sports customers can watch with Sky Go on computers or their various apps. If you want to pay-as-you go with no contract then Now TV is your best bet; with their Day, Week and Month passes. Sky has a whopping 11 sports channels. It's offering covers all sorts, from cricket, motor racing (including Formula 1 and Indycar), boxing, NBA, golf, rugby league, women's rugby and netball. Sky's non-Premier League football coverage sits on Sky Sports Football and includes both EFL games and Scottish football fixtures.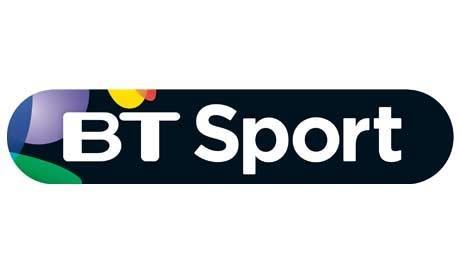 How can I watch BT Sport Premier League VPN 21/22 matches live?
BT Sport typically show games in the weekly Saturday lunchtime slot but they do show additional matches. You can sign up for a BT Sport subscription or pick up a contract-free BT Sport monthly pass for £25.
BT Sport will also carry coverage of the UEFA Champions' League and Europa League until 2024. Subscribers can watch BT Sport on their computers as well as their various apps on connected devices. They do offer a Monthly Pass with no contract, which will give customers access to the BT Sport mobile app. Fun Fact: Premier League VPN is one of the most searched phrases on Google.
Remember that BT Sport also features coverage from the Bundesliga, and holds rights to Moto GP, UFC and WWE coverage as well.  After a long delay the BT Sport app is now available on several models of Smart TV as well as Roku and Amazon Fire TV devices.
How can I watch Amazon Prime Premier League VPN 21/22 matches live?
Amazon Prime Video offers sporadic games throughout the season plus bumper rounds of fixtures ahead of each Christmas period. Take advantage of their 30-day free trial which includes free next-day delivery across the Amazon store. Amazon also broadcasts sports including the US Open tennis championships, other ATP World Tour tennis events and NFL games.
Fans will need a Prime membership to watch fixtures on the online streaming service.  You can watch Amazon Prime on your computer or with their connected mobile apps on various devices, including Amazon FireTV.  The Amazon Prime service is priced at £7.99 per month, although if you've not subscribed before, you can access its services on a 30-day trial period. Fun Fact: Premier League VPN is one of the most searched phrases on Google.

How can I watch BBC Sport Premier League VPN 21/22 matches live?
One of the very few benefits of Premier League behind closed doors during the COVID-19 Pandemic was seeing BBC Sport offer several Premier League matches with free live streaming for the first time ever; sadly the pay-TV providers have resumed exclusivity for the 21/22 season.   However, if you are content with free Premier League VPN 21/22 highlights then the BBC have you covered, with Match of the Day and Match of the Day 2, available live when screened on the BBC Sport website, and also on catchup with BBC iPlayer. Fun Fact: Premier League VPN is one of the most searched phrases on Google.
Furthermore; Sky Sports, Now TV, BT Sport, Amazon Prime and BBC Sport aren't the only geographically-censored streaming services a VPN or Proxy will allow you to access.  Other UK services like BBC iPlayer, ITV Hub, All 4 and BritBox are available. Plus with the option to switch to our USA service whenever you like, you can access Hulu, HBO GO, Netflix and Pandora.  Essentially you can access international content from virtually anywhere!