SIX NATIONS 2023 ROUND 5 PREVIEW
The Six Nations 2023 is all set for a thrilling conclusion. The ever popular Rugby Union Tournament will once again be shown with comprehensive free live streaming on BBC Sport and ITV.
The final weekend of the 2023 Six Nations is upon us, and two teams remain in with a chance of winning the competition but only one can achieve the ultimate success, The Grand Slam.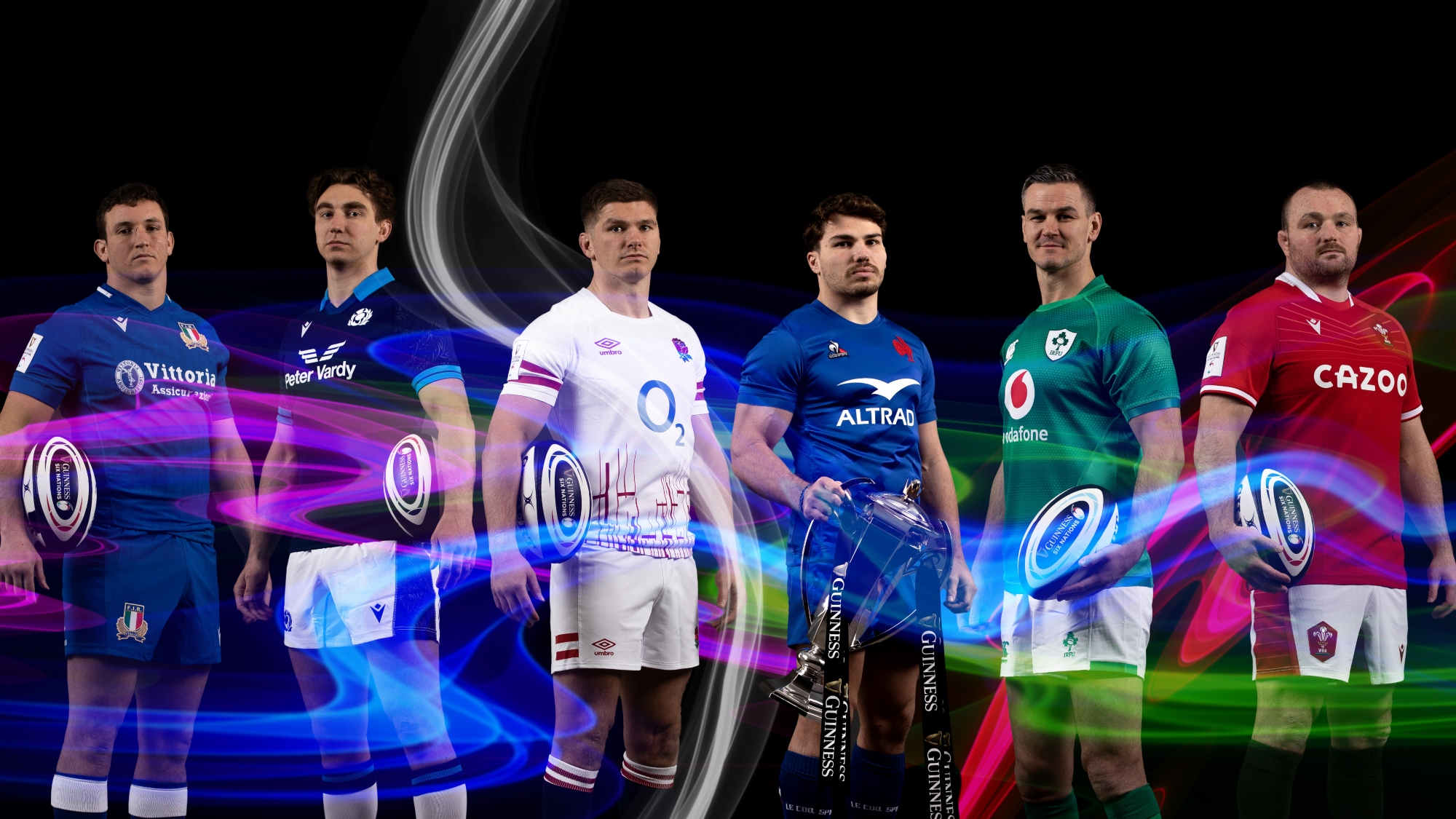 Our SIX NATIONS 2023 ROUND 5 preview is brought to you in partnership with EPL Index, and Dave Hendrick – host of the Two Footed Podcast, offering FREE podcasts to football fans.
Unlike the last four rounds which featured Sunday games, all three games will take place on Saturday at staggered start times. Let's jump straight in.
Six Nations 2023 Round 5 Preview | Scotland vs Italy

📅 Saturday 19 March 2023
⏰ 1230 UK Kick-Off
Despite losing to France and Ireland, this season has been a success for Scotland. They have won away to England and hammered Wales at Murrayfield, and will be confident of a third victory for the campaign this weekend.
In their defeats, they held their own against the two top teams in the world for long stretches and showed great promise for the future. Scotland have a lot of young talent in their forward pack and their backline, and with Gregor Townsend preaching a progressive brand of Rugby they are one of the most entertaining teams to watch anywhere in the world. They also, for the first time in a long time, have a player with a strong case for inclusion in a World 15.
Finn Russell has put together an excellent campaign, showcasing his inventiveness as well as a strong kicking game. Long seen a mercurial talent who couldn't quite put all the pieces together, Russell has developed brilliant over the last three years and has finally been able to sustain a good level of fitness free from injury. While he is 30, he only needs to look across the Irish sea at Johnny Sexton, soon to be 38, to realize that he still has plenty of years of top level Rugby ahead of him if he takes good care of himself.
The Italians will likely end the campaign with the Wooden Spoon, but unlike in many other instances where they have finished bottom of the pile, there is no embarrassment connected this season. They have done themselves proud and performed particularly well against France and Ireland.
They have an excellent young crop of players and play a hyper-aggressive brand of Rugby. Not just in terms of physicality but also with regards to their willingness to launch attacks from all areas of the pitch. At times, it can be naive and cost them when they turn the ball over in dangerous positions, but it is more in-keeping with the type of players they have and if they can continue to develop this style then Kieran Crowley will be able to work the mistakes out of this team.
This wasn't their year, results-wise, but it has laid excellent foundations for them to build from.
Six Nations 2023 Round 5 Preview | France vs Wales

📅 Saturday 19 March 2023
⏰ 1545 UK Kick-Off
France can still win the competition, but are wholly reliant on England pulling off a massive upset in Dublin in the late kick-off. Indeed Ireland could lose that game and still claim the trophy on points difference if results don't break the way France need them to.
France can't afford to worry about the connotations though, they need to focus on the task at hand. They should comfortably defeat the Welsh, based on recent form, but you just never know which version of France will turn up on any given day. With many of the world's best players at their disposal, and arguably the best player on that planet in the shape of scrum-half and captain Antoine Dupont, there really won't be any excuse this weekend if they fail to claim the full five points on offer to them.
Behind a brutish pack who are big, mean and powerful, they have a backline that has the individual brilliance to carve any team apart. Given the sloppy nature of the Welsh defense this season, they could well run up a big score.
Barring a shock in the early game, Wales are safe from the Wooden Spoon but this season falls a long way short of what is acceptable for Welsh Rugby. Champions in 2019 and 2021, with the 2019 victory being a Grand Slam triumph, they didn't foresee the collapse they have suffered over the last two seasons.
They probably should have, as they have struggled to turn their squad over and blood new talent as well as the other teams in the competition. There's a staleness to the squad and it feels like it might be a couple of years before they're ready to compete at the top end of this competition again. Look at the other teams in the Six Nations, you could make a strong argument that Wales have the bleakest outlook over the next 3-4 years.
Six Nations 2023 Round 5 Preview | Ireland vs England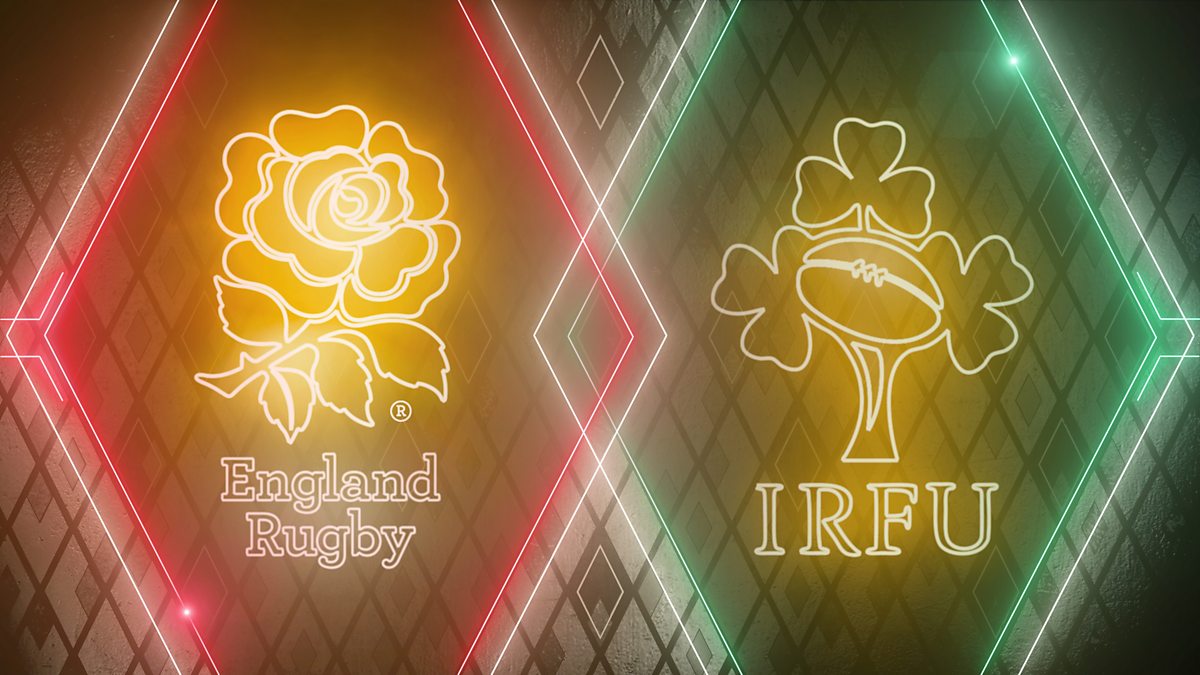 📅 Sunday 19 March 2023
⏰ 1730 UK Kick-Off
The final game of the weekend is the biggest game of the competition as World number one ranked Ireland take on their biggest rivals with the Grand Slam within their grasp.
This game will kick-off before the game in Paris has finished, but Ireland likely won't pay any attention to what happens in the game. The only thing they need to focus on is winning, and if they manage that they will be crowned Champions for the 15th time and claim their fourth ever Grand Slam, and third in the Six Nations era.
Ireland previously claimed Grand Slams in 1948 in the old Five Nations, and again in 2009 and 2018. That 2018 victory is their last Six Nations triumph and they will want to bring that mini-drought to an end in spectacular fashion.
Ireland have been dominant in the competition so far, sweeping aside each opponent but they have had some big obstacles to overcome. Both France and Scotland made them sweat in the first half of their respective games but the biggest issue for Ireland has been injuries. Andy Farrell has not been able to field his first choice 15 in any of the four games to date, and that is set to continue this weekend with Gary Ringrose ruled out and injury issues plaguing the forward pack.
England on the other hand have had a fairly miserable campaign. They did manage to beat Italy and Wales but weren't hugely impressive in either game, and they lost both home games this season with Scotland beating them in Round 1 and France embarrassing them last time out.
It would be a surprise if Steve Borthwick doesn't ring the changes ahead of this weekend's game. English Rugby hit a modern day low with the shellacking they suffered at the hands of France, and feels like they are about to enter a period of significant rebuilding. They lack truly elite playmakers in the backline outside of Freddie Steward. With many long-time stalwarts coming to the end of their international careers, it could be a painful couple of years as new talent is blooded and developed, will Borthwick be given the time and patience to do so? Is he the man for that sort of job? There are big questions to be answered over the next 12 months.
Over the next few days the only questions that matter is can they stop Ireland? The answer would appear to be no, and if it is then the follow up question is, can they avoid embarrassment in Dublin before a raucous crowd?
No matter where you are, you can use your Liberty Shield VPN to find a way to watch the Six Nations 2023 Round 5. Don't have a Liberty Shield VPN? You're missing out! Click right here to check out what we can offer you, and use the code EPL25 to get a 25% OFF your VPN or VPN Router at check-out.
How to watch the Six Nations 2023 from anywhere…
The Six Nations 2023 will be streamed live on BBC and ITV as well as their respective BBC Sport, BBC iPlayer and ITV Hub apps for iPhone, iPad, Android, Smart TV, Now TV, FireTV etc.
But these streaming services are not available to everyone, for example when you load Sky Sport in the USA, Germany, Ireland, Netherlands, France, Spain, Portugal, Australia, Dubai, Canada etc. you will get an error message.
BBC IPLAYER ONLY WORKS IN THE UK. SORRY, IT'S DUE TO RIGHTS ISSUES.
This is basically because their streaming services are geoblocked based on the IP address being used to access it. You must be a UK domestic web user to access BBC Sport and ITV live tv streaming.
Get a UK IP address for Six Nations 2023 Round 5
If you want to watch on your Windows PC, Mac, FireTV, iPhone, iPad or Android then you can get a UK Proxy or VPN Apps from Liberty Shield, FREE for 48 hours and then from only £8.99 per month.
Prefer to watch on supported media streaming devices like Now TV, Smart TVs, Apple TV, Xbox, PS4, Roku etc? You'll need a UK configured VPN Router setup as British, available from only £22.99 with Worldwide Shipping available.
What channels are streaming Six Nations Rugby?
A new TV deal has been struck in the UK which confirms BBC and ITV will bring every moment of every tournament between 2023 and 2025. BBC will show all Scotland and Wales home fixtures, while ITV will broadcast each England, France, Ireland and Italy home games.
Check out the full schedule below for the full fixture list, kick-off times and channel details.
Six Nations 2023 TV schedule
Round 1
Saturday 5th February
Ireland v Wales (2:15pm) ITV / S4C
Scotland v England (4:45pm) BBC One
Sunday 6th February
France v Italy (3pm) ITV
Round 2
Saturday 12th February
Wales v Scotland (2:15pm) BBC One / S4C
France v Ireland (4:45pm) ITV
Sunday 13th February
Italy v England (3pm) ITV
Round 3
Saturday 26th February
Scotland v France (2:15pm) BBC One
England v Wales (4:45pm) ITV / S4C
Sunday 27th February
Ireland v Italy (3pm) ITV
Round 4
Saturday 11th March
Wales v France (8pm) BBC One
Sunday 12th March
Italy v Scotland (2:15pm) ITV
England v Ireland (4:45pm) ITV
Round 5
Saturday 19th February
Wales v Italy (2:15pm) BBC One / S4C
Ireland v Scotland (4:45pm) ITV
France v England (8pm) ITV
Furthermore; BBC Sport and ITV aren't the only geographically-censored streaming services a VPN or Proxy will allow you to access.  Other UK services like Sky Sports, All 4, Now TV, BT Sport, Amazon Prime and BritBox are available. Plus with the option to switch to our USA service whenever you like, you can access Hulu, HBO GO, Netflix and Pandora.  Essentially you can access international content from virtually anywhere!