NFL SUPER BOWL LVI | RAMS VS BENGALS
SoFi Stadium will be the venue for the biggest event of the sporting calendar so far as the LA Rams go head to head with the Cincinnati Bengals in Super Bowl LVI on Sunday Night.
The Super Bowl is always a spectacle that marries sports and mainstream, with pop culture playing a huge part. It's a talking point and a social event, just as much as it is a sporting event. Super Bowl watch-parties have become a massive thing over the past few years, and though viewing figures have dropped from 110million to 100million in the US over the last decade, it's still the biggest thing going. When global figures are added, it's likely that over 150million people worldwide will tune in to watch.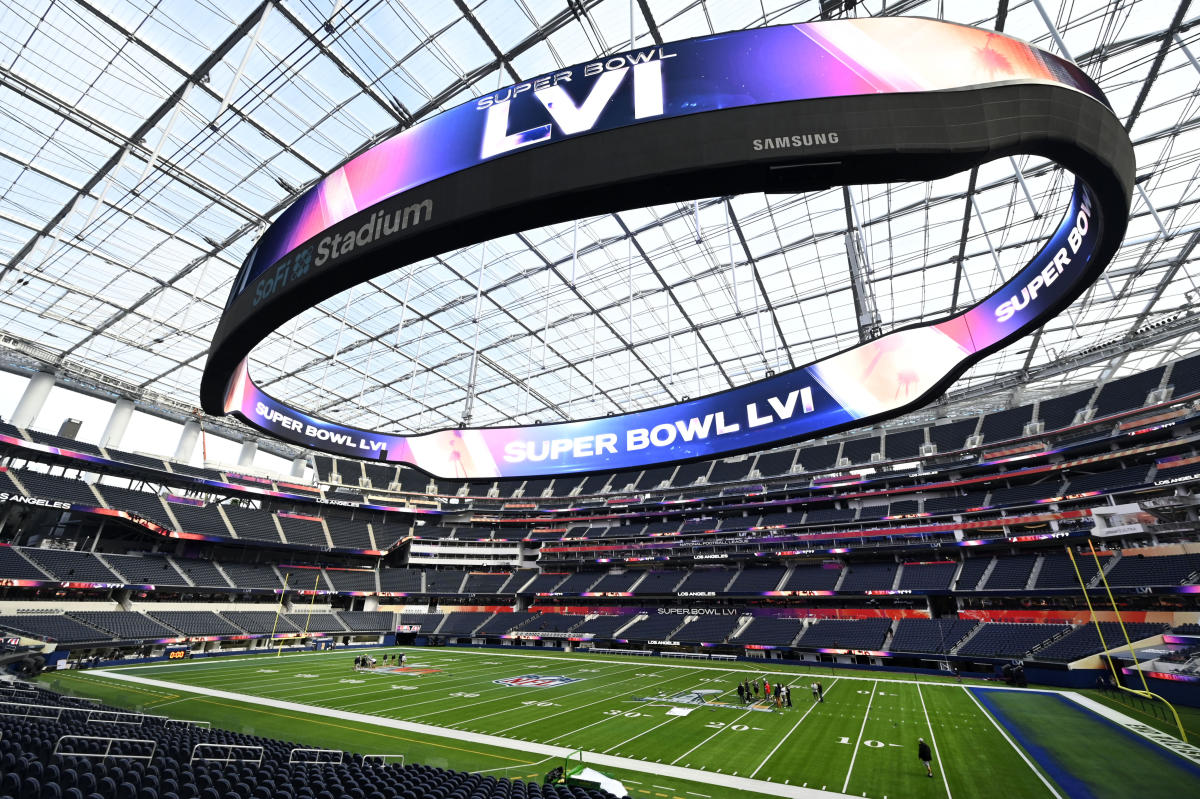 Our NFL articles are brought to you in partnership with EPL Index, and Dave Hendrick – host of the Two Footed Podcast, offering FREE podcasts to football fans. You can watch every NFL match with NFL Gamepass from anywhere.
That huge audience is the reason a 30 second ad during the Super Bowl will cost over £5mil. For the cost of Denis Zakaria, Juventus could have purchased a 30 second advert during the Super Bowl. I think they'll be happier with their purchase but it does show the scale of the event.
A half-time show featuring Snoop Dogg, Dr. Dre, Eminem, Mary J Blige and Kendrick Lamar will keep people entertained, and once again show the pulling power of the Super Bowl. Remember, social event as well as sporting event.
Expect Rams To Roar On Home-Field
🏈 LA Rams vs Cincinnati Bengals
📅 Sunday 13 February 2022
⏰ 2330 GMT
🖥️ BBC Free Live Streaming
On the sporting side of things, there will be a fascinating game in among all the glitz and glamour. The Rams have the home-field advantage, their owner Stan Kroenke owns the stadium and they play their home games there, and that could potentially be a big advantage. Or, it could be added pressure. Remember when Bayern Munich hosted the Champions League final against Chelsea? The pressure of heavy home support put too much pressure on the team and they buckled.
Home Sweet Home
This will be the second Super Bowl in a row featuring a team with home-field advantage. Last season the Tampa Bay Buccaneers defeated the Kansas City Chiefs at Raymond James Stadium in Tampa to give the Bucs their second Super Bowl, and Tom Brady his fifth. It is a rarity though. It's only the second time it's happened that a team will play the Super Bowl in their home stadium. Only one other team, the 2017 Minnesota Vikings, even managed to reach the Conference Championship in a season where the Super Bowl was to be played in their home stadium.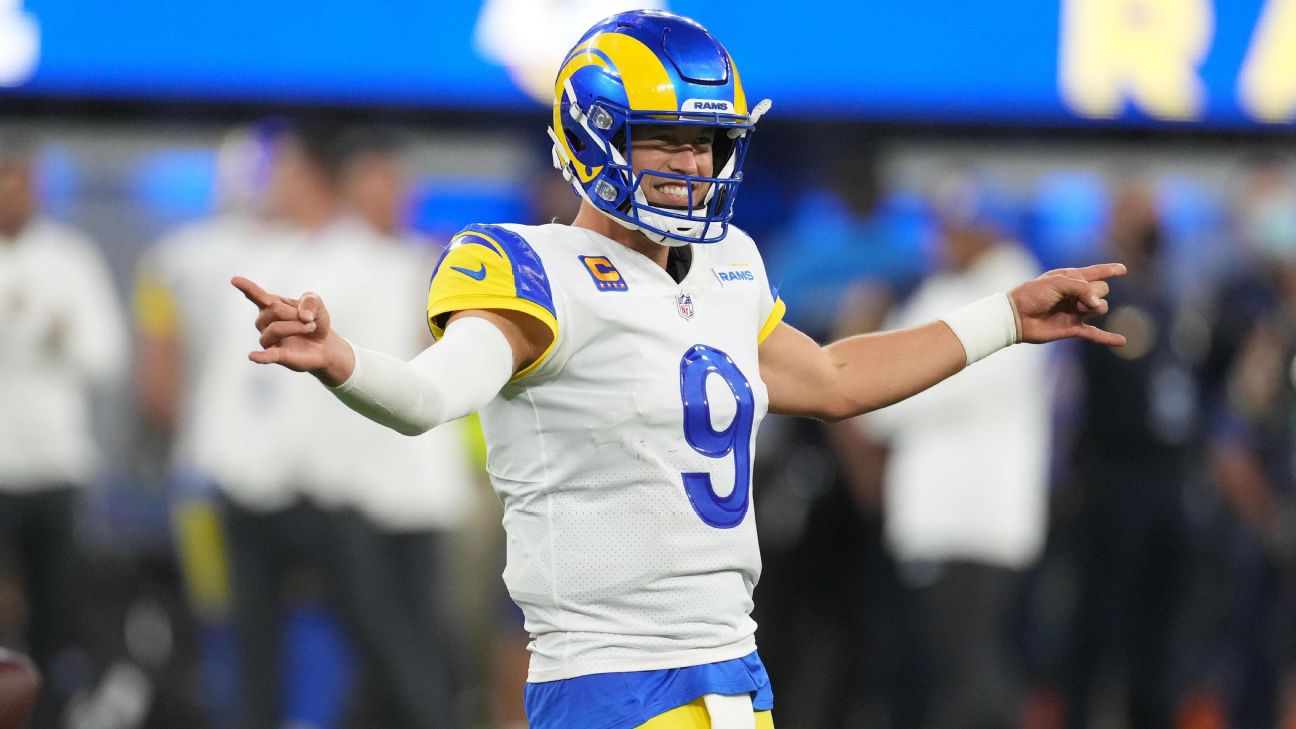 The Rams finished atop the NFC West, widely regarded as the best division in football, despite some stumbles in the regular season. The off-season addition of Matt Stafford hasn't been as smooth as they had hoped with some poor performances from the number one pick of the 2009 making people wonder if the Rams had made a costly mistake. As the season progressed and Stafford became more comfortable in Sean McVay's offense, performances improved and results became more consistent.
The Rams have gone all-in this season, backing McVay in a way that suggests he has more power than most NFL Head Coaches. Odell Beckham Jr was seen as part of the problem in Cleveland, having disappointed since his move from the Giants. Well Beckham has excelled for the Rams, while the Browns continued to have problems. Maybe that's down to McVay's coaching, or maybe OBJ was harshly labeled and blamed for things that weren't his fault. Von Miller has proved another inspired addition and helped supplement an already impressive defence that follows the lead of Aaron Donald, who may well be the best player in the NFL.
After demolishing the Arizona Cardinals in the Wild Card round, the Rams have crept past the Buccaneers and 49ers. They demolished the Buccaneers early, building a sizeable lead, and looked like they would bring the curtain down on Tom Brady's career in devastating fashion. Instead, they wobbled and allowed Brady to come back and tie the scores before Cooper Kupp came up with two big catches in the last minute of the game to set up a game winning field goal.
Against the 49ers, they had their biggest scare yet. After going ahead early, they were overwhelmed by the Niners schemes and found themselves trailing by 10 points going in the final quarter. A combination of good play-calling, big plays and San Francisco's QB Jimmy Garappolo forgetting how to play, saw the Rams charge back and earn themselves a trip to the Big Game. A game their whole season has been aimed. A game they have been trying to get back to since they let themselves down in Super Bowl LIII when they managed only three points against the Patriots.
Surprise Package
Nobody, and I do mean NOBODY, expected the Bengals to be here. Last season they finished bottom of the AFC North and lost Joe Burrow to a torn ACL. He was expected to be ok to start the season but with their offensive line ranking among the worst in the NFL, and the division remaining strong, they were once again expected to occupy the bottom spot behind Baltimore, Cleveland and Pittsburgh. There was just one problem, nobody told the Bengals.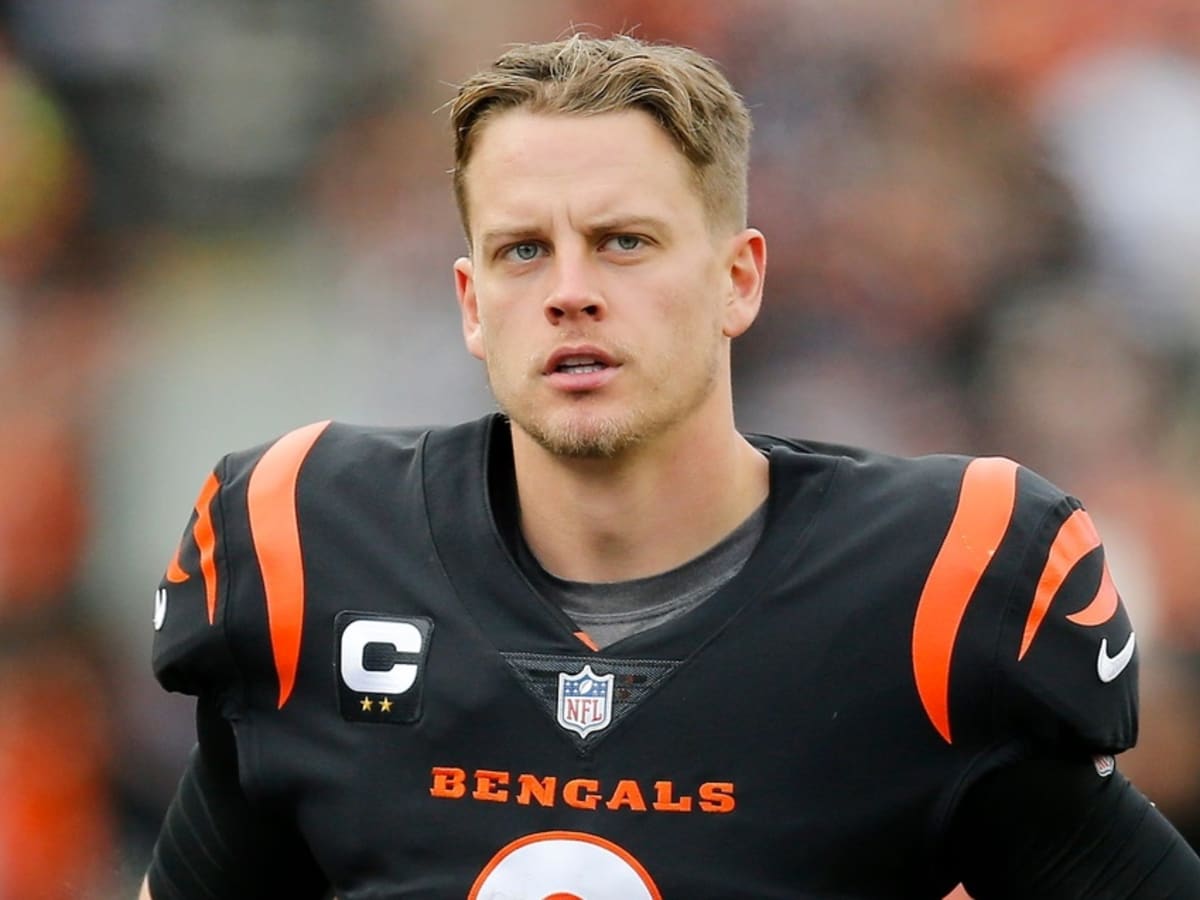 A 10-7 record saw them win their division with Burrow and college teammate Ja'Marr Chase reuniting to spark a magical season in Cincinnati. The brilliance they displayed during LSU's National Title winning season in 2019 translated to similar levels of wizardry in the NFL. It's incredible how quickly they found again when you consider that not only did Burrow tear his ACL last season, but Chase sat the entire year out. The dynamic wide receiver declined to play during the 2020 pandemic riddled season. Rather than take any risks with his health, he withdrew from school and spent the year preparing for the NFL draft. It's fair to say it's a decision that has worked out well for him.
The Bengals won their division, and went into the Wildcard Round as favourites against the Raiders. Burrow put together the first postseason win of his career, connecting on two touchdowns while throwing for 244 yards on 34 attempts with zero turnovers. It wasn't spectacular but it got the job done. A 26-19 victory put some added credibility on their regular season, but as far as pundits and fans were concerned that was to be it. They wouldn't go any further, the path was too difficult.
They travelled to Tennessee to take on the number one seeded Titans in the Divisional round. With Derrick Henry back, the Titans were expected to beat the Bengals comfortably. Their defence was expected to destroy the Bengals O-Line and set the table for the offense to punish Cincinnati. The defence did what was expected, sacking Burrow eight times and handing good field position to Ryan Tannehill on multiple positions. The Bengals defence refused to lay down though, and limited the Titans to 140 yards on the ground, holding Henry to an average of 3.1 yards per carry. D'Onta Foreman did break for a couple of big runs but the damage was minimal.
A 19-16 win over the Titans set up a Conference Championship game against the Chiefs. Surely they wouldn't beat Kansas City. That was it, they'd made it to the Conference Final and that was a hugely successful season, but now the run was over. Right? Wrong. Burrow went toe to toe with Patrick Mahomes and matched him every step of the way. Tee Higgins, the number two wide receiver for the Bengals, stepped up and had a huge day as the Bengals shocked the world, silenced Arrowhead and ended the Chiefs' season.
And here we are. The Rams against the Bengals. LA are favoured but who wants to risk betting against Cincinnati after a season in which they have produced shock after shock. It's the Bengals first trip to the Super Bowl since 1988 where they lost to the 49ers. It was their second Super Bowl in eight years, both of which ended in defeat to San Francisco. Those are the only two Super Bowls the Bengals have reached, could it be third time lucky?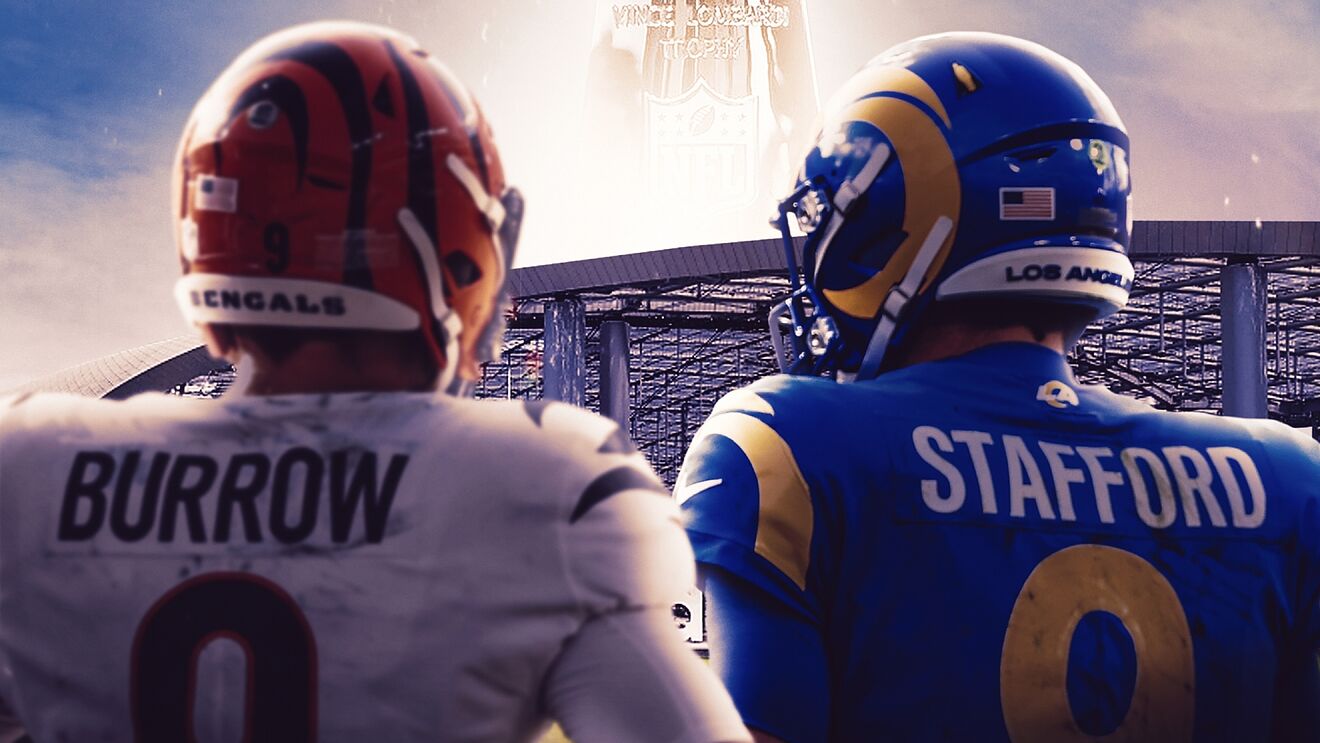 Or will the Rams, taking part in their fifth Super Bowl and third while known as the LA Rams (the other two coming while they were the St. Louis Rams), get their second win and first in Los Angeles. That first title was won while they were based in St. Louis and given many of their fans from that era have abandoned the franchise following their move back to LA, there are some who don't count it. They want a title in LA, they want to justify the hype surrounding them. They've gone all in, now we'll see if it was truly worth it.
No matter where you are, you can use your Liberty Shield VPN to watch NFL Super Bowl LVI on BBC Sport. Don't have a Liberty Shield VPN? You're missing out! Click right here to check out what we can offer you, and use the code ROUTER50 to get a 50% OFF a VPN Router (making the hardware cost only £7.99) at check-out.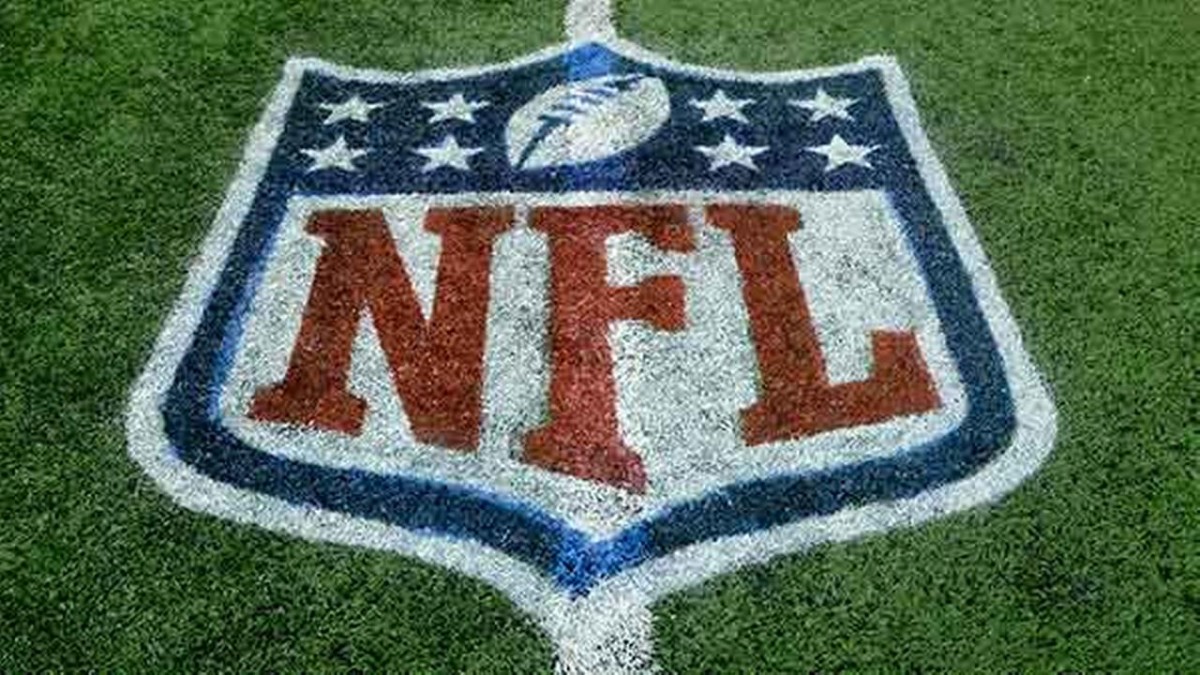 How to watch the Super Bowl LVI from anywhere…
The 2022 Super Bowl LVI will be streamed live on BBC as well as their respective BBC Sport and BBC iPlayer apps for iPhone, iPad, Android, Smart TV, Now TV, FireTV etc.
But these streaming services are not available to everyone, for example when you load Sky Sport in the USA, Germany, Ireland, Netherlands, France, Spain, Portugal, Australia, Dubai, Canada etc. you will get an error message.
BBC IPLAYER ONLY WORKS IN THE UK. SORRY, IT'S DUE TO RIGHTS ISSUES.
This is basically because their streaming services are geoblocked based on the IP address being used to access it. You must be a UK domestic web user to access BBC Sport live tv streaming.
Get a UK IP address for Super Bowl LVI
If you want to watch on your Windows PC, Mac, FireTV, iPhone, iPad or Android then you can get a UK Proxy or VPN Apps from Liberty Shield, FREE for 48 hours and then from only £8.99 per month..
Prefer to watch on supported media streaming devices like Now TV, Smart TVs, Apple TV, Xbox, PS4, Roku etc? You'll need a UK configured VPN Router setup as British, available from only £9.99 with Worldwide Shipping available.
Furthermore; BBC Sport isn't the only geographically-censored streaming service a VPN or Proxy will allow you to access.  Other UK services like ITV, Sky Sports, All 4, Now TV, BT Sport, Amazon Prime and BritBox are available. Plus with the option to switch to our USA service whenever you like, you can access Hulu, HBO GO, Netflix and Pandora.  Essentially you can access international content from virtually anywhere!