It's Super Bowl LV time with the Kansas City Chiefs taking on the Tampa Bay Buccaneers. All NFL action shown on Sky Sports in the UK, as well as Free Live Streaming on BBC iPlayer with a UK VPN.  If you use a USA VPN then you can access the America version of NFL Gamepass as well as NFL streaming networks like NFL Network, ESPN, CBS, Amazon Prime Video, NBC Sport and Fox; as well as their streaming partners lie Hulu, SlingTV and FuboTV. Need a Super Bowl VPN?
It doesn't matter what sport you choose to look at, one thing that is constant amongst fans is the debate on who is the GOAT. Which player, above all others, is the Greatest of All Time. And how do we measure it if they're from different eras and never got to compete against each other. Fun Fact: 'Super Bowl VPN' is one of the most searched sports phrases on Google!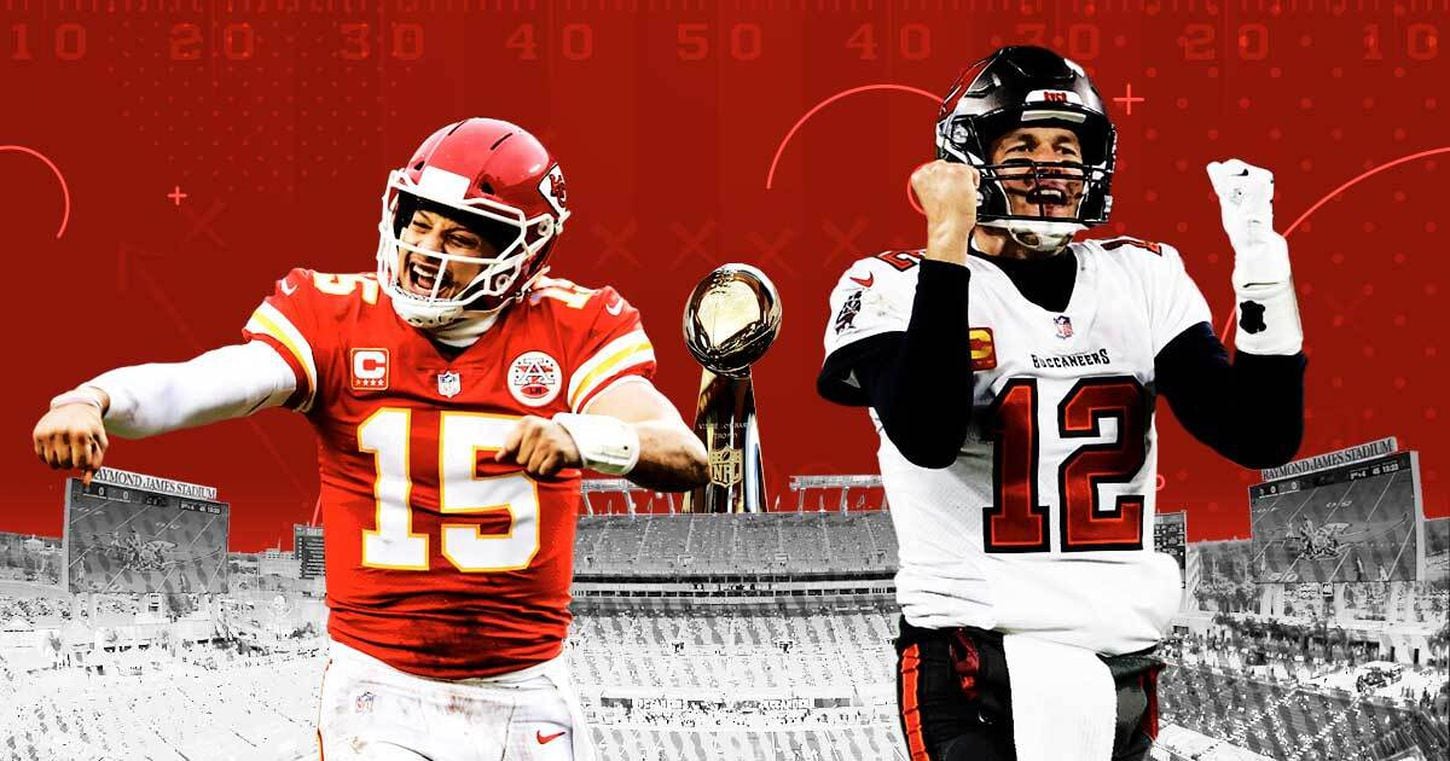 🏈 NFL Super Bowl 2021
📺 Watch Free Live Superbowl Streaming on BBC iPlayer
Watch Free Live Superbowl Streaming on BBC iPlayer with UK VPN.
Think about the Pele vs Maradona debate that raged for decades, and the Maradona vs Messi debates that carries to this day. In Basketball, it's Jordan vs LeBron. In Tennis, Bjorn Borg vs Roger Federer is considered the dream match. Fred vs Tiger in golf, Schumacher vs Hamilton in Formula 1, Babe Ruth vs Hank Aaron or Hank Aaron vs Barry Bonds in baseball. Ice Hockey had Bobby Orr vs Wayne Gretzky for a while until it became clear that Gretzky really was something different altogether.
Our NFL VPN articles are brought to you in partnership with EPL Index, and Dave Hendrick – host of the Two Footed Podcast, offering FREE podcasts to football fans.
For many years the NFL version was Joe Montana vs Tom Brady. That debate came to an end when Brady won his 6th SuperBowl, though the way he'd won his 5th had ended it for many. Brady seemed to have reach Gretzky territory where it was no longer open for discussion. Until now. Fun Fact: 'Super Bowl VPN' is one of the most searched sports phrases on Google!
The biggest problem with these GOAT conversations is that we've never been able to see these players compete against each other, at least not when both were able to compete at an elite level. They played in different eras, often decades apart. Until now.
Because now, Brady has a challenger. There's somebody who has put together arguably the best first three years as a starting QB that anyone has seen in NFL history. That man is Patrick Mahomes.
Mahomes first season as a starting QB saw him crowned MVP as he broke records galore. His second ended with a SuperBowl win, and his third sees him in another SuperBowl. Tom Brady won two SuperBowls in his first three seasons, and three in his first four, as a starter but he didn't put up the numbers that Mahomes has managed. He didn't win an MVP until his 7th season as a starter. Fun Fact: 'Super Bowl VPN' is one of the most searched sports phrases on Google!
It's very early to enter Mahomes' name into the GOAT conversation of course, but if he overcomes Brady this weekend and wins his second SuperBowl he will start to get mentioned. Mahomes is what people think of when they think of a GOAT. He's a phenomenal athlete, he looks the part and acts the part. He's got a far better arm than Brady, he's far more mobile than Brady and he's just flat out cooler than Brady. He plays like a man who was born to be the GOAT.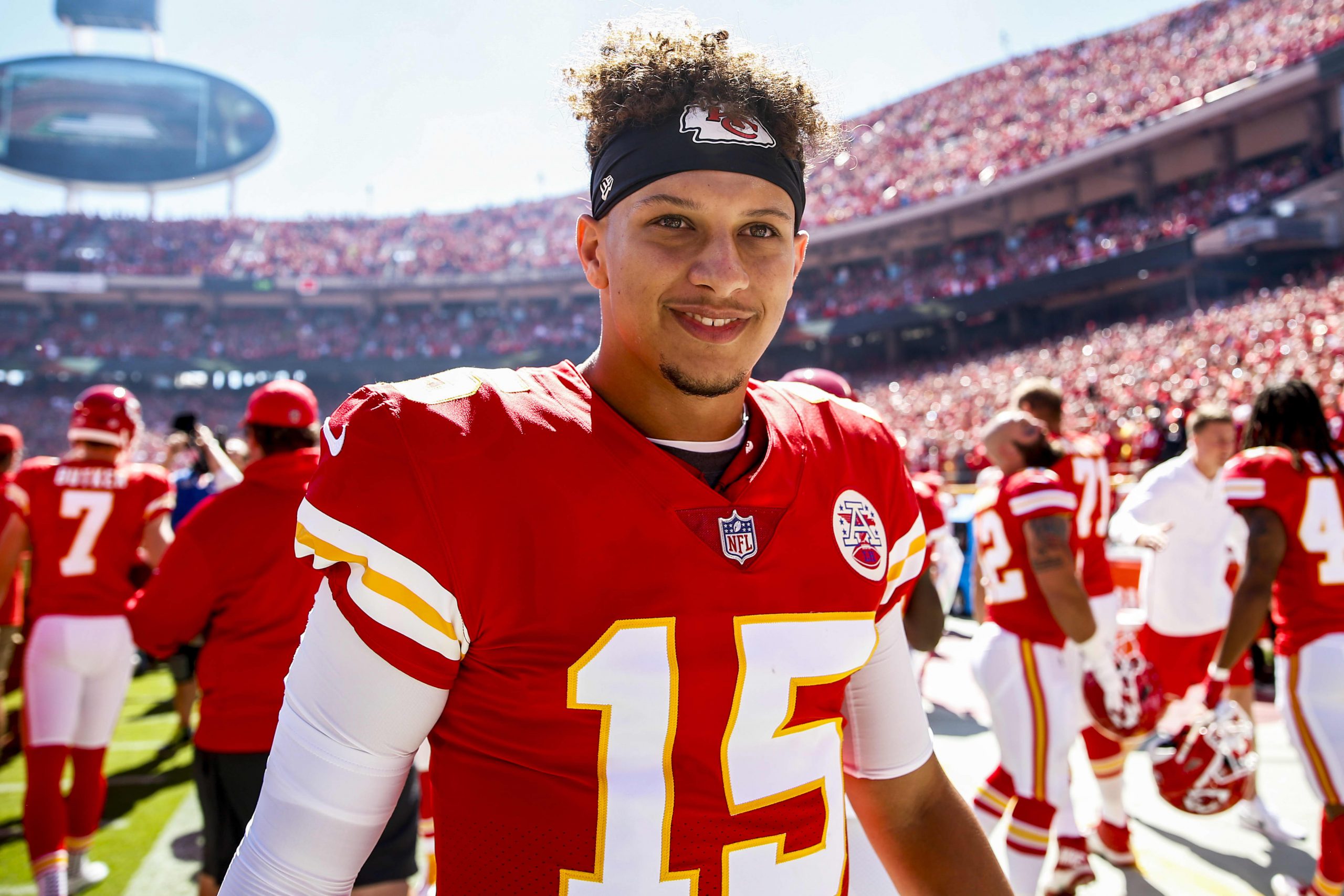 Brady has never been a great athlete, he has a good arm but it's never been a great arm. He's a very accurate thrower of the ball but doesn't have elite arm strength. Brady's greatest abilities have always been mental. His ability to read defences, recognise looks and schemes and make adjustments at the line of scrimmage are what's set him apart. Tom Brady wasn't born to be the GOAT but he has made himself the GOAT.
This Sunday, at the age of 43, Tom Brady will contest his 10th SuperBowl in search of his 7th ring. Let's put some perspective to those numbers. Age wise, Brady is 18 years, 1 month and 14 days older than Patrick Mahomes. He's only 19 years, 4 months and 15 days younger than Chiefs Head Coach Andy Reid. Think about that. He's only a year closer in age to a fellow player as he is to one of the oldest coaches in the NFL, a man who began his coaching career in 1982 when Brady was 5 years old. Fun Fact: 'Super Bowl VPN' is one of the most searched sports phrases on Google!
Only one Franchise in the history of the NFL has more SuperBowl appearances than Brady will have after this weekend. The New England Patriots, who employed Brady as their QB for 9 of them. The Patriots, that's it. He has more SuperBowl appearances by himself than any other franchise before he even takes the field this weekend.
If he wins a 7th ring, he will have more SuperBowl wins to his name than any franchise can lay claim to. The Steelers have six, and the Patriots have six. Again, Brady was the QB for all six of those Patriots wins. Only two can tie him right now, and one of them owe all of their rings to him.
What Tom Brady has done in terms of SuperBowls is, and remains, ridiculous. It's ridiculous that Mahomes could even be in the conversation with him, even if Mahomes takes home his second victory on Sunday. But in that conversation he will be because he's 25 and playing for the best team in football with good ownership, smart people in the front office, great coaching and a great roster around him. The expectation is that this will be the second of five or six for Mahomes would could realistically play for another 13 to 15 years after this one without having to be a freak of nature like Brady. Lots of QBs play into their late 30s or even to 40, that's par for the course. Aaron Rodgers, for example, looks set to pip Mahomes to this years MVP and he's 37.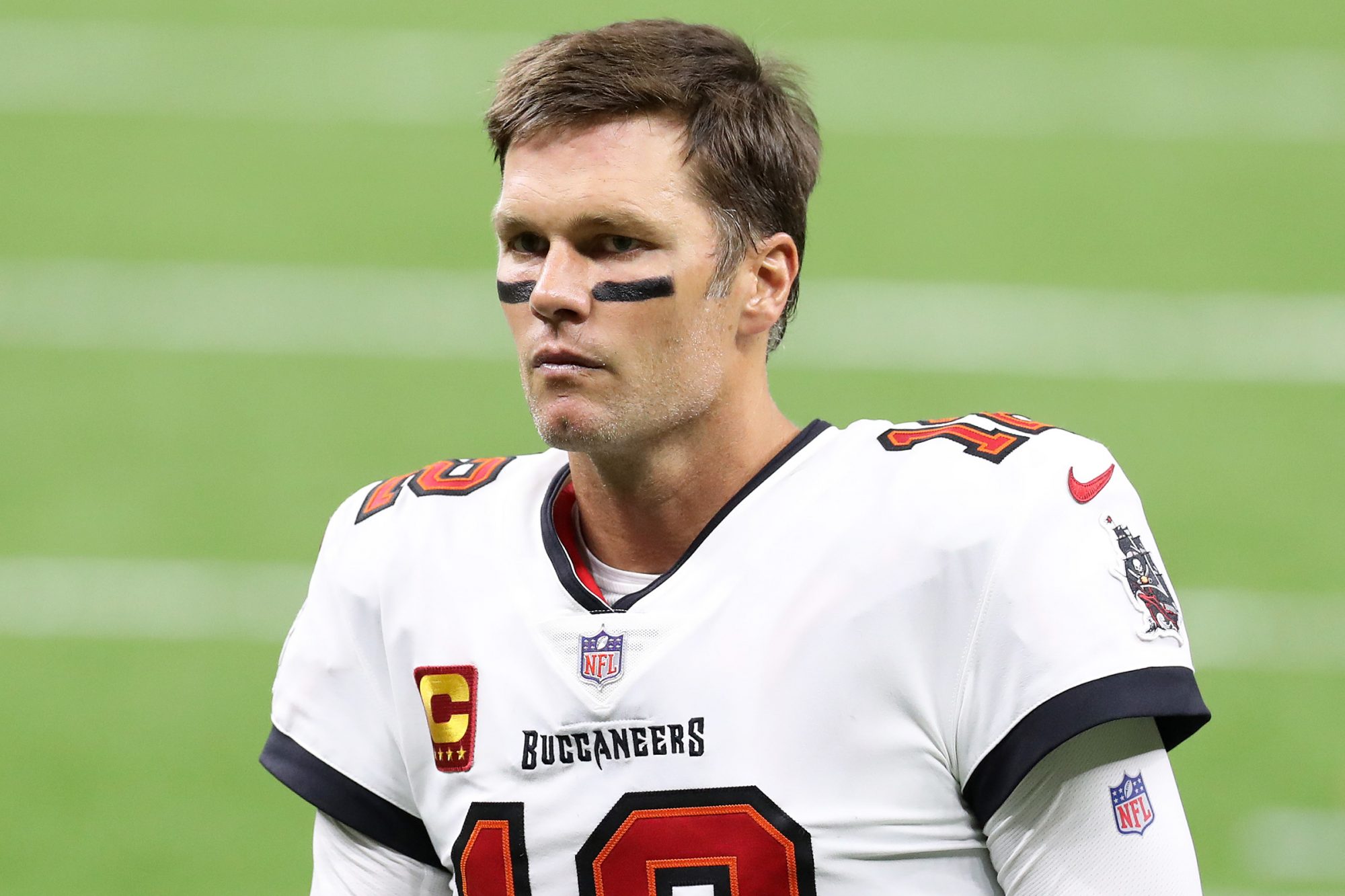 It's so rare that a Brady will face a Mahomes. Brady is no longer at his peak obviously, and there were some questionable moments this season, but the man threw for over 4600 yards and 40 TDs this season. Mahomes threw for 100 yards more, but two less touchdowns. Admittedly Mahomes played one game less but the fact remains that at age 43 Tom Brady is still putting up elite numbers.
When they meet this Sunday there will be a lot of narratives and storylines at work. The Brady vs Belichick narrative, the Brady vs Father Time narrative, the GOAT narrative. As for storylines, The Buccaneers will be in their home stadium, becoming the first team in history to reach a SuperBowl played in their home stadium. Is that an advantage or not? Can the Bucs defense throttle the high powered Chiefs offence, and likewise can the Chiefs defence stop Brady from using his amazing array of weapons to dissect them. Fun Fact: 'Super Bowl VPN' is one of the most searched sports phrases on Google!
Both teams come into this game with great rosters, weapons galore on both sides of the football, contrasting but brilliant coaches and multiple avenues to winning the game. But when you strip it back to the studs, this game will be decided by the QBs. Tom Brady, who will retire owning every record available to him and a bag full of rings, vs Patrick Mahomes who looks set to spend his career chasing Brady's records while collecting his own bag of rings.
The GOAT vs the one who could be King. It's a fascinating narrative, and this should be a fascinating game.
No matter where you are in the world, you can use your Liberty Shield VPN to find a way to watch these games. The majority of them promise to be fantastic battles.
Don't have a Liberty Shield VPN? You're missing out! Click right here to check out what we can offer you, and use the code EPLVPN to get 20% OFF at check-out.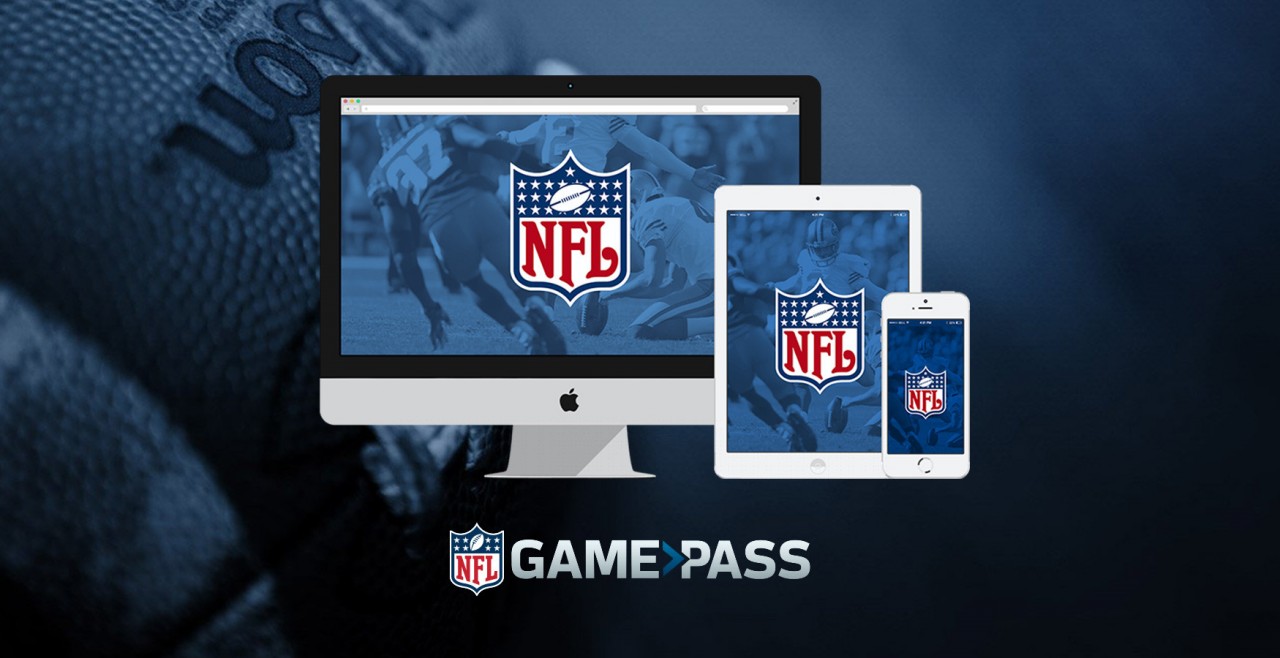 How to use an NFL Game Pass VPN to watch live streaming of every NFL live from anywhere…
The American domestic version of NFL Game Pass is only available to users located within the United States, Bermuda, Antigua, the Bahamas, and any U.S. territories. However this version doesn't show any live matches.
The International version of NFL Game Pass, which offers a 7 Day Free Trial; is an all together different proposition. Offering live streaming of every NFL match.
There are different pricing options based on your location. You can save money by using your VPN or Proxy to connect to a location outside the USA and signing up for a European or International NFL Game Pass subscription. That way you can skirt around those pesky blackouts and watch every NFL game whenever you want!
Your guide to using NFL Game Pass VPN…
🇪🇺 Use any of our European VPN or Proxy locations so you can order an International version of NFL Game Pass:
Get Liberty Shield
Connect to our VPN or Proxy with UK, Ireland, Germany, Spain, Switzerland or France
Go to https://www.nflgamepass.com/en (the European non-USA version will load)
Purchase your NFL Game Pass (prices below) with live streaming of every match included.
Get NFL 7 Day Free Trial and Start watching!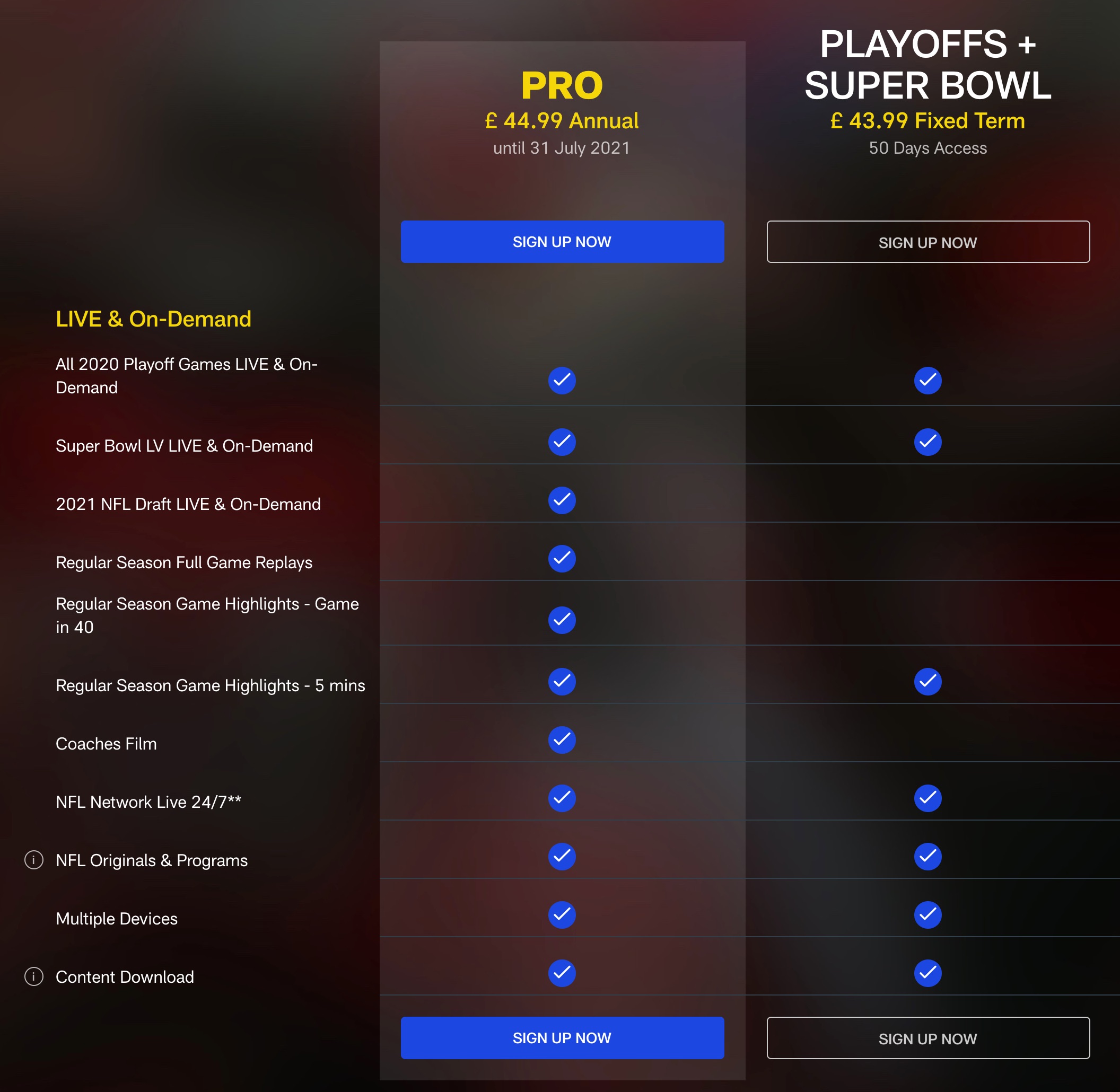 🇬🇧 What about UK NFL Blackouts?
NFL matches shown live in the UK (and Ireland) by Sky Sports will be blacked out, even with the European version of NFL Game Pass. However, if you connect to our VPN using Germany, Spain, Switzerland or France the live match will be shown..
How do I order an NFL VPN?
If you just want to watch on your PC, Mac or iPad. Then you can get a European Proxy or VPN from Liberty Shield, FREE for 48 hours and then from only £8.99 per month..
Prefer to watch on supported media streaming devices like Apple TV or Xbox? You'll need a European configured VPN Router, available from only £17.99 with Worldwide Shipping available.
Of course NFL Game Pass isn't the only geographically-censored streaming service a VPN or Proxy will allow you to access.  Other USA services like Hulu, HBO, Netflix and Pandora are available. Plus with the option to switch to our UK service whenever you like. You can also access BBC iPlayer, BBC Sport, ITV Hub, 4OD, Sky Go and Now TV. Essentially you can access international content from virtually anywhere!