Mayo v Tyrone – All Football Final 2021. GAA action is shown free in Ireland on RTE. Need an GAA VPN?
The All Ireland Football Final is the biggest event in Irish sports, bar none. Fun Fact: 'GAA VPN' is one of the most searched sports phrases on Google!
Our GAA VPN articles are brought to you in partnership with EPL Index, and Dave Hendrick – host of the Two Footed Podcast, offering FREE podcasts to football fans.
With due respect to the Hurling Final, Hurling isn't as popular across the country as Gaelic Football as seen by the fact that only 12 counties compete in the All Ireland Championship, with three separate competitions contested by those deemed not good enough to compete in the big dance. Only Kilkenny, where Hurling is religion, don't take part in the All Ireland Football Championship. It's the Championship. Even in counties where both are popular, Football generally takes precedence.
This season, off the back of the weird Covid Championship of 2020, we've seen a return to fans in the stands and a return to the high calibre football we've come to expect over the past 20 years. Fast paced, high scoring games make for great entertainment and this season has delivered. Despite Leinster, Munster and Connacht largely going as expected with Dublin, Mayo and Cork progressing to the All Ireland semi-final stage without too much bother, Ulster produced something of a shock with Tyrone emerging as Champions by defeating defending champions Cavan, provincial powerhouse Donegal and a Monaghan team that had already caused two shocks with their high powered attack simply outgunning their opponents.
Heading into the semi-finals the bookies made it seem like they were a foregone conclusion. Dublin, chasing seven in a row, would take on Kerry as the two biggest names in Gaelic football set to work on writing another chapter in Gaelic Football folklore. It was marked down, it was scripted. Perhaps Kerry could end their drought by ending Dublin's reign of dominance. That's what the bookies thought, that's what the newspapers wrote, and it's what people said on television, radio and podcasts. There was just one problem, nobody bothered to tell Mayo or Tyrone about the plan. Nobody sought their opinion, nobody informed them that they were just going to make up the numbers.
When Mayo toppled Dublin in the first semi-final it brought to an ended the greatest winning run in the history of the sport. There would be no seven in a row. It also allowed Mayo to overcome the mental obstacles they seemed to create for themselves against Dublin, who they have outplayed but lost to in multiple All Ireland Finals. After falling behind, Mayo fought back in heroic fashion to win the game in overtime and secure their spot in the final. The Final itself was meant to take place two weeks ago but the second semi-final had to be delayed until the original scheduled date for the final because of a Covid outbreak within the Tyrone panel. When that semi-final did take it was the men from Ulster who banished Kerry and set themselves a date with Mayo for this coming Saturday.
This will be the first time these two sides have contested an All-Ireland, and only the fifth time that the final has featured teams from Connacht and Ulster. The previous have resulted in two Connacht wins, and two Ulster wins. Mayo themselves were the losing side in two of those finals, with the 2012 defeat to Donegal being the most recent. Those defeats are just two of the 14 finals that Mayo have lost, which when compared to their three All Ireland successes tells a tale of a county who have so often been the bridesmaid but never the bride. Since winning their last All-Ireland title in 1951 they have contested 10 finals. In the past 25 years alone, they have lost nine finals including five in the past decade. Mayo's golden era, the best team in county history is this team. The one who have so often conquered their province and marched on Croke Park only to be defeated in the final battle.
Tyrone have reached the final six times, winning three and losing three. As Ulster football rose to the fore in the 90's and 00's, Tyrone were the team who followed the others. Down, Donegal, Derry and Armagh all brought the Sam home before the men from the Red Hand county managed it. Behind the managerial genius of Mickey Harte, and the onfield brilliance of Peter Canavan they would make themselves the most successful team from Ulster in the 30 years since Down ended the drought by winning three titles, more than any other Ulster team in that time. There last title came in 2008 and since then they have only been back to the final once, losing to Dublin in 2018 in a pretty one-sided affair.
Both sides are littered with All Star calibre players, particularly at the forward positions. For Mayo the brilliance of Darren McHale and Ryan O'Donoghue has gone a long way in bringing them to this point, but the men from the Maritime don't just rely on two players. They have capable scorers all over the pitch and it will take a tremendous defensive effort to stop them. They will also need to bring their best defensively though, given the firepower that Tyrone possess in Darren McCurry, Cathal McShane and Mattie Donnelly. This promises to be a vast paced, intensely physical game, and could end up being very high scoring.
Both sides are looking to end a title drought, but surely for the neutrals the want will be to finally see Mayo get over the hump and bring Sam home to the West of Ireland. They deserve it for their consistent excellence against the past 25 years. There will be no complaints if Tyrone emerge victorious, but Mayo deserve their day.
Don't have a Liberty Shield VPN? No problem, I've got your back. Click here, pick your package and then use my code – EPLBLOG to get 20% off your purchase! Now, go listen to my Two Footed Podcast!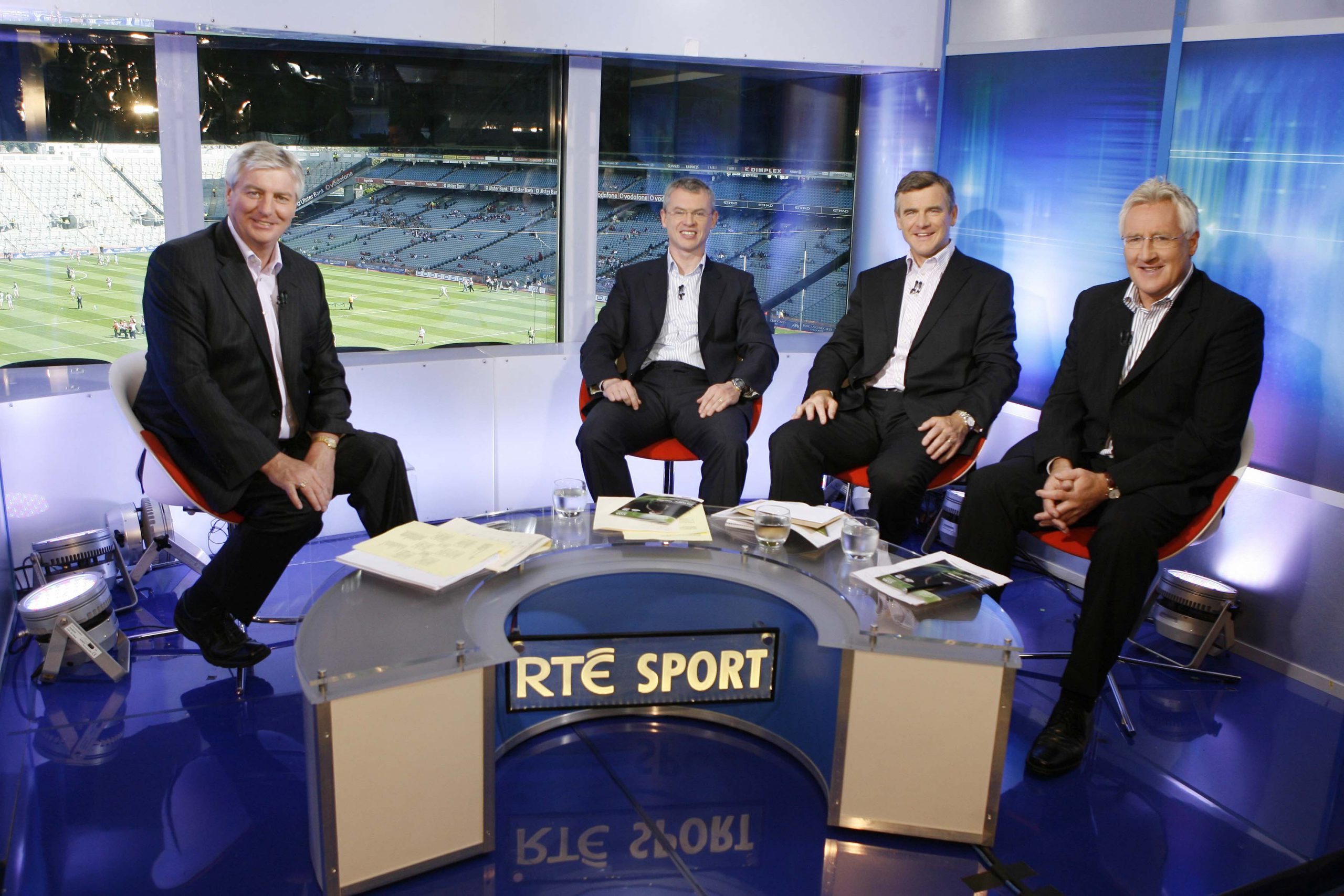 Gaelic Football and Hurling are two of the most exciting and entertaining sports in the world. The GAA has largely done a good job at staging them. They've made them a spectacle. But they've also priced out the fans at times, and made controversial decisions with regards to broadcasting rights. If you're outside of the Republic of Ireland and want to watch the matches on RTE player, the GAA don't want you to be able to, unless you invest in the very expensive GAA GO subscription service. Obviously those with an Irish internet service (in Ireland), will be able to access the RTE Player and have uninterrupted access from anywhere.
How to watch every GAA games from anywhere…
GAA games for the 2021 season will be streamed live on the RTE Player website, as well as their respective apps for iPhone, iPad, Android, Smart TV, Now TV, FireTV etc.
But these streaming services are not available to everyone, for example when you load RTE Player in the USA, Germany, UK, Netherlands, France, Spain, Portugal, Australia, Dubai, Canada etc. you will get an error message.
We're sorry but RTE Player is currently only available to viewers in the Republic of Ireland and Norther Ireland.
This is basically because their streaming services are geoblocked based on the IP address being used to access it. You must be a Irish domestic web user to access RTE Player and RTE Sport live tv streaming.
Get an Irish IP address.
If you want to watch on your Windows PC, Mac, FireTV, iPhone, iPad or Android then you can get a UK Proxy or VPN Apps from Liberty Shield, FREE for 48 hours and then from only £8.99 per month..
Prefer to watch on supported media streaming devices like Now TV, Smart TVs, Apple TV, Xbox, PS4, Roku etc? You'll need a UK configured VPN Router setup as Irish, available from only £9.99 with Worldwide Shipping available.
Furthermore; RTE Player isn't the only geographically-censored streaming services a VPN or Proxy will allow you to access.  Other Irish services like TV3 and TG4 are also available. Plus with the option to switch to our USA service whenever you like, you can access Hulu, HBO GO, Netflix and Pandora.  Essentially you can access international content from virtually anywhere!