This year will bring the strangest All-Ireland Championships in living memory, with the competitions starting five months later than normal and likely taking place entirely without fans given the country is in near full lockdown until early December. GAA action is shown free in Ireland on RTE. Need an GAA VPN?
The Championship is properly under way now, in both Gaelic Football and Hurling, and we've already seen a couple of big pretty big upsets in both competitions. The standard of play hasn't been quite to the normal standard, due to bad weather last weekend and the lack of fans in the stands. More-so than many other sports, the crowd can make a big difference to the quality of a game, especially in football. Fun Fact: 'GAA VPN' is one of the most searched sports phrases on Google!
Our GAA VPN articles are brought to you in partnership with EPL Index, and Dave Hendrick – host of the Two Footed Podcast, offering FREE podcasts to football fans.
This weekend the Hurling Championship takes a slight detour as we get the first qualifiers round with two games on Saturday. Laois, defeated by Dublin in the Leinster quarter-final, will take on Clare, who lost to Limerick in the game that double as the National League final and the Munster quarter final. Clare will be strong favourites to win this game and will be eager to get themselves back into the mix for a run to Croke Park.
In the other game Dublin, who lost by a single point to Kilkenny, will take on Cork, who lost to Waterford, in a battle between the Official Capital and the People's Capital. Dublin will come into the game with more confidence, having really pushed Kilkenny to the wire. Cork are a more traditional power, but Dublin may well have enough to pull of an upset here.
The winners of these two games will move forward to face either Wexford or Tipperary next weekend for the right to face the provincial runners-up in the All-Ireland quarter-finals.
It's a much busier schedule, as usual, on the football side of things with three matches on Saturday and six on Sunday.
Saturday is highlighted by reigning All-Ireland Champions Dublin taking on Westmeath in a Leinster quarter-final. Dublin will be strong favourites to win this match but it will be interesting to see if Westmeath can cause them some problems away from their home turf. Dublin have struggled a little over the last few years when playing outside of their own county.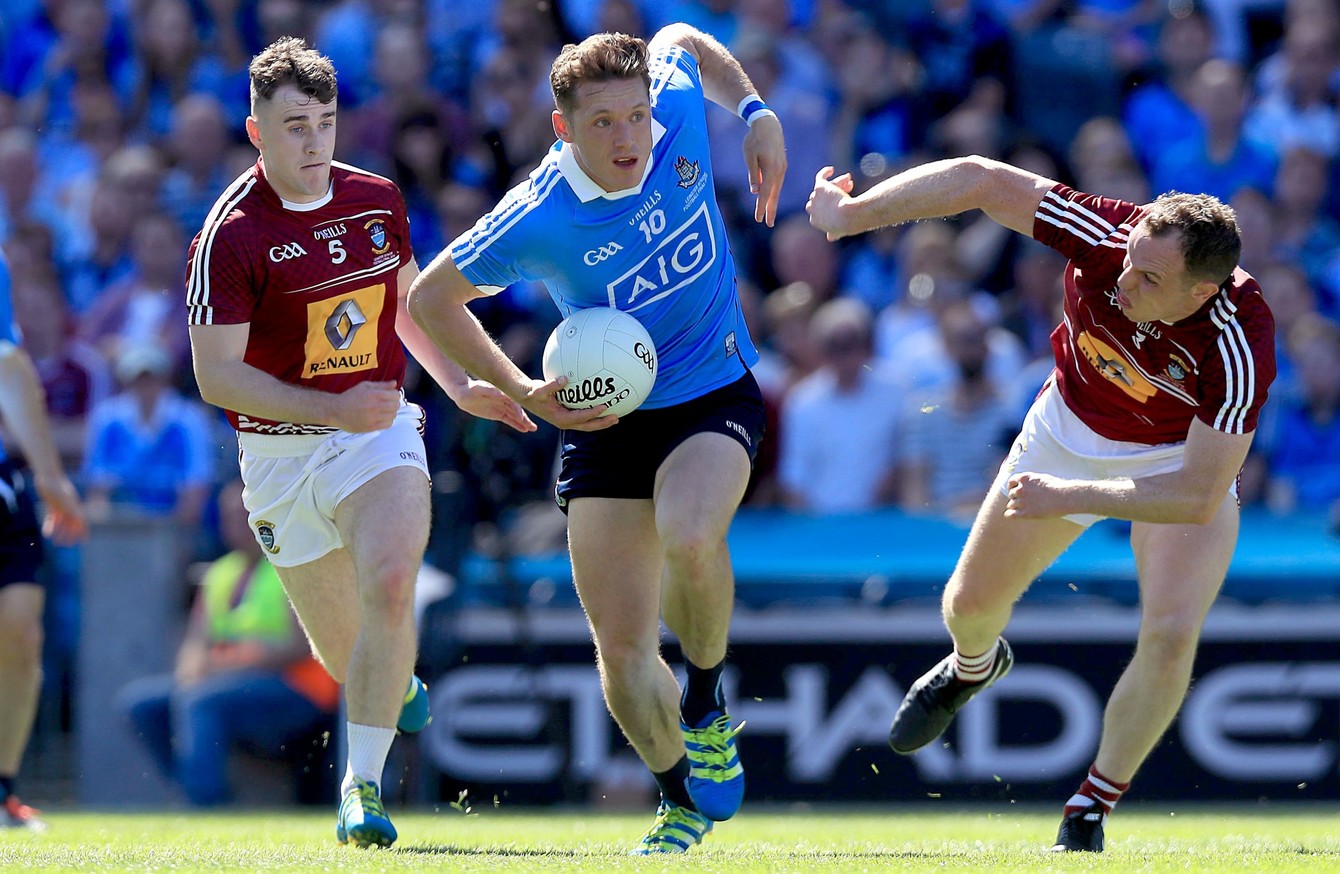 The first of the Munster semi-finals pits Limerick against Tipperary, with Tipp looking to gain revenge for their hurlers who lost to Limerick last weekend. In truth, this match will merely serve to provide a team who will lose to Cork or Kerry in the Munster final but might still prove exciting as the two teams should be well matched.
The final game on Saturday is an Ulster quarter-final tie between Cavan and Antrim. Cavan advanced to this game after a hard-fought extra-time win over rivals Monaghan and will be confident of overcoming Antrim and booking their place in the semi-final.
Sunday is a particularly busy day in Leinster with three quarter-final matches. Offaly face Kildare, Wicklow host Meath and Laois travel to Longford. These shouldn't be particularly competitive games. Kildare, Meath and Laois will all be heavily favoured to advance to the semi-finals. The lack of fans, and the less fancied team having home field advantage in the cases of Wicklow and Longford may well spring an upset but it does seem unlikely.
The marquee game of the weekend, across both sports, is the second Munster semi-final which pits Cork against Kerry. The Rebel County vs The Kingdom. One of the great rivalries in Irish sport. These teams have contested the last three Munster finals, with Kerry winning each of them. This game is, for all intents and purposes, this years Munster final as it is nigh-on impossible to see either Tipperary or Limerick causing Kerry or Cork many problems on a football field. Not unless they're allowed bring hurling sticks into the equation.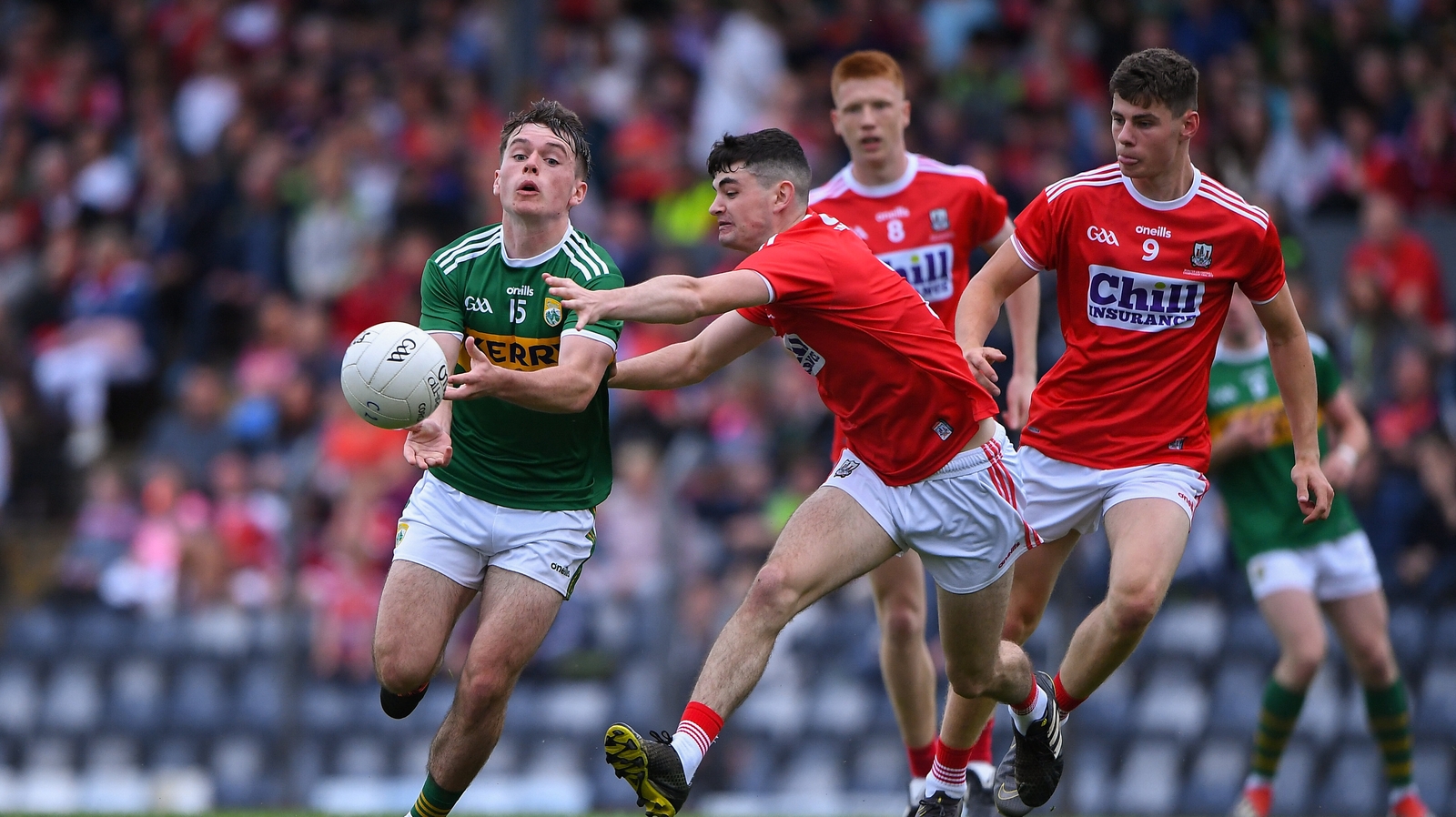 Covid-19 has ravaged the Connacht Championship, and Sligo's withdrawal gave Galway a free pass to the final. Mayo and Roscommon will meet this Sunday to decide who faces them. Mayo will be strong favourites given their record in All-Ireland competition over the past decade but Roscommon have actually performed better than Mayo in recent Connacht Championships. They have won two of the last three and defeated Mayo last year at the semi-final stage.
Finally, in Ulster, Fermanagh will face Down for the right to take on the winner of Cavan vs Antrim. Traditionally speaking, Fermanagh are the weakest county in Ulster having never won an Ulster Championship, let alone an All-Ireland. Down on the other hand have 5 All-Ireland's and 12 Ulster titles to look upon fondly, but it's been over a quarter century since the last experienced success. Both of these teams have flashed some promise over the last decade before eventually flattering to deceive.
Down will be the more confident team if form from the National League is taken into account. They finished 2nd in Division 3 and gained promotion, while Fermanagh finished bottom of Division 2, with only 1 win from 6 games, and were relegated. The smart money would seem to be on the men from the Mourne County to come out on top.
As you can see, it's a busy weekend with a lot of games to choose from. Regardless of whether you want Hurling or Football, regardless of provincial persuasion, there's a little bit of something for everybody on offer. Turn on your Liberty Shield VPN, set your location and enjoy the action.
Don't have a Liberty Shield VPN? No problem, I've got your back. Click here, pick your package and then use my code – EPLVPN to get 20% off your purchase! Now, go listen to my Two Footed Podcast!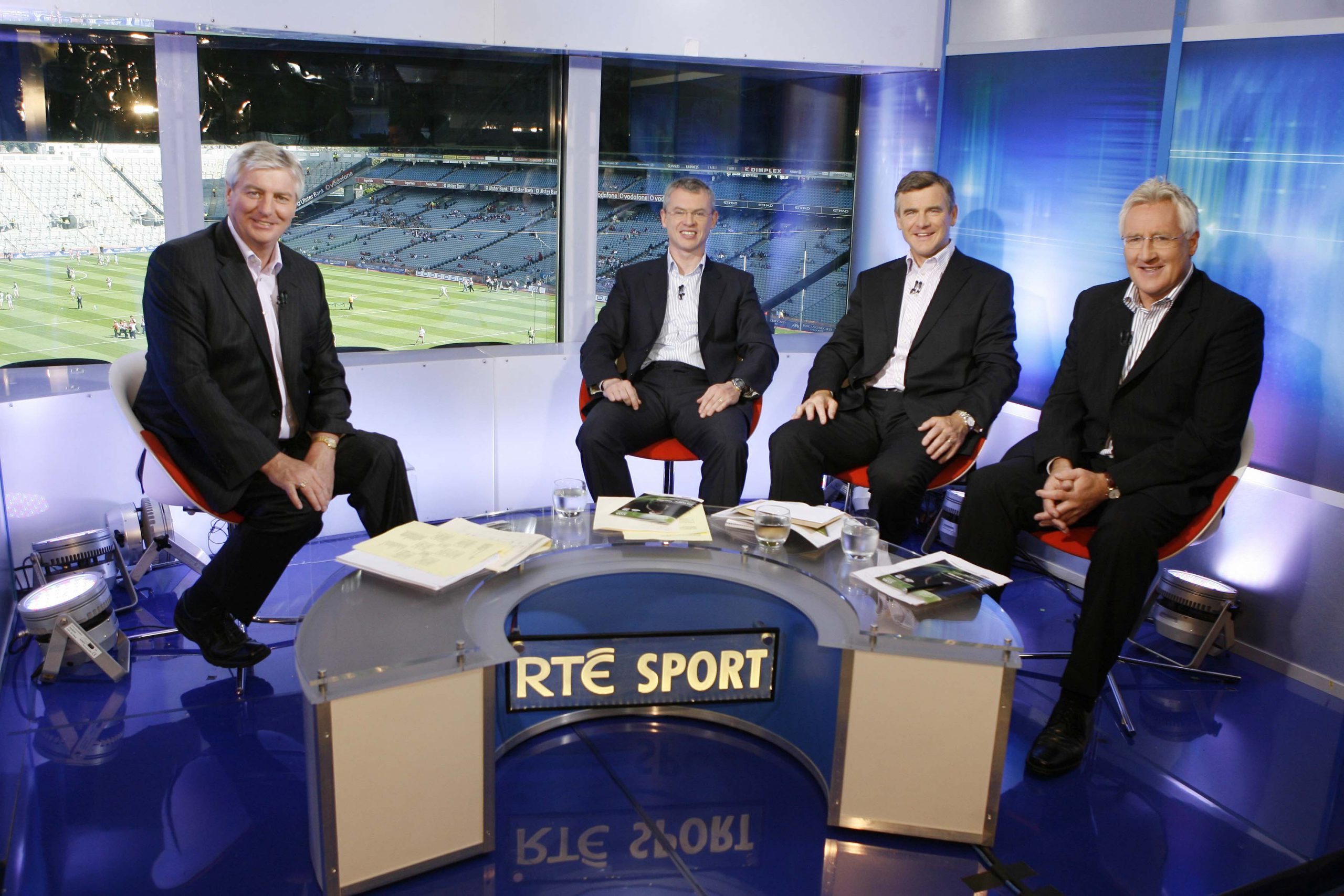 Gaelic Football and Hurling are two of the most exciting and entertaining sports in the world. The GAA has largely done a good job at staging them. They've made them a spectacle. But they've also priced out the fans at times, and made controversial decisions with regards to broadcasting rights. If you're outside of the Republic of Ireland and want to watch the matches on RTE player, the GAA don't want you to be able to, unless you invest in the very expensive GAA GO subscription service. Obviously those with an Irish internet service (in Ireland), will be able to access the RTE Player and have uninterrupted access from anywhere.
How to watch every GAA games from anywhere…
GAA games for the 2020 season will be streamed live on the RTE Player website, as well as their respective apps for iPhone, iPad, Android, Smart TV, Now TV, FireTV etc.
But these streaming services are not available to everyone, for example when you load RTE Player in the USA, Germany, UK, Netherlands, France, Spain, Portugal, Australia, Dubai, Canada etc. you will get an error message.
We're sorry but RTE Player is currently only available to viewers in the Republic of Ireland and Norther Ireland.
This is basically because their streaming services are geoblocked based on the IP address being used to access it. You must be a Irish domestic web user to access RTE Player and RTE Sport live tv streaming.
Get an Irish IP address.
If you want to watch on your Windows PC, Mac, FireTV, iPhone, iPad or Android then you can get a UK Proxy or VPN Apps from Liberty Shield, FREE for 48 hours and then from only £8.99 per month..
Prefer to watch on supported media streaming devices like Now TV, Smart TVs, Apple TV, Xbox, PS4, Roku etc? You'll need a UK configured VPN Router setup as Irish, available from only £19.99 with Worldwide Shipping available.
Furthermore; RTE Player isn't the only geographically-censored streaming services a VPN or Proxy will allow you to access.  Other Irish services like TV3 and TG4 are also available. Plus with the option to switch to our USA service whenever you like, you can access Hulu, HBO GO, Netflix and Pandora.  Essentially you can access international content from virtually anywhere!