I don't know about you, but I absolutely love watching a game of Hurling. Played properly, there's no better sport to watch in the world. The speed of the game, the skill involved, the high scoring nature of the game. GAA action is shown free in Ireland on RTE. Need an GAA VPN?
My dad's side of the family are massive hurling fans. I was raised on the Tipperary team of Nicky English, Pat Fox and the Bonnar brothers, and the Kilkenny team of DJ Carey, Michael Walsh and John Power. The late 80's and 90's were a fantastic era for Hurling, with competition at an all time high. In that period from 1987 to 1999, seven different counties claimed All-Ireland glory, with nobody doing it more than twice. Fun Fact: 'GAA VPN' is one of the most searched sports phrases on Google!
Our GAA VPN articles are brought to you in partnership with EPL Index, and Dave Hendrick – host of the Two Footed Podcast, offering FREE podcasts to football fans.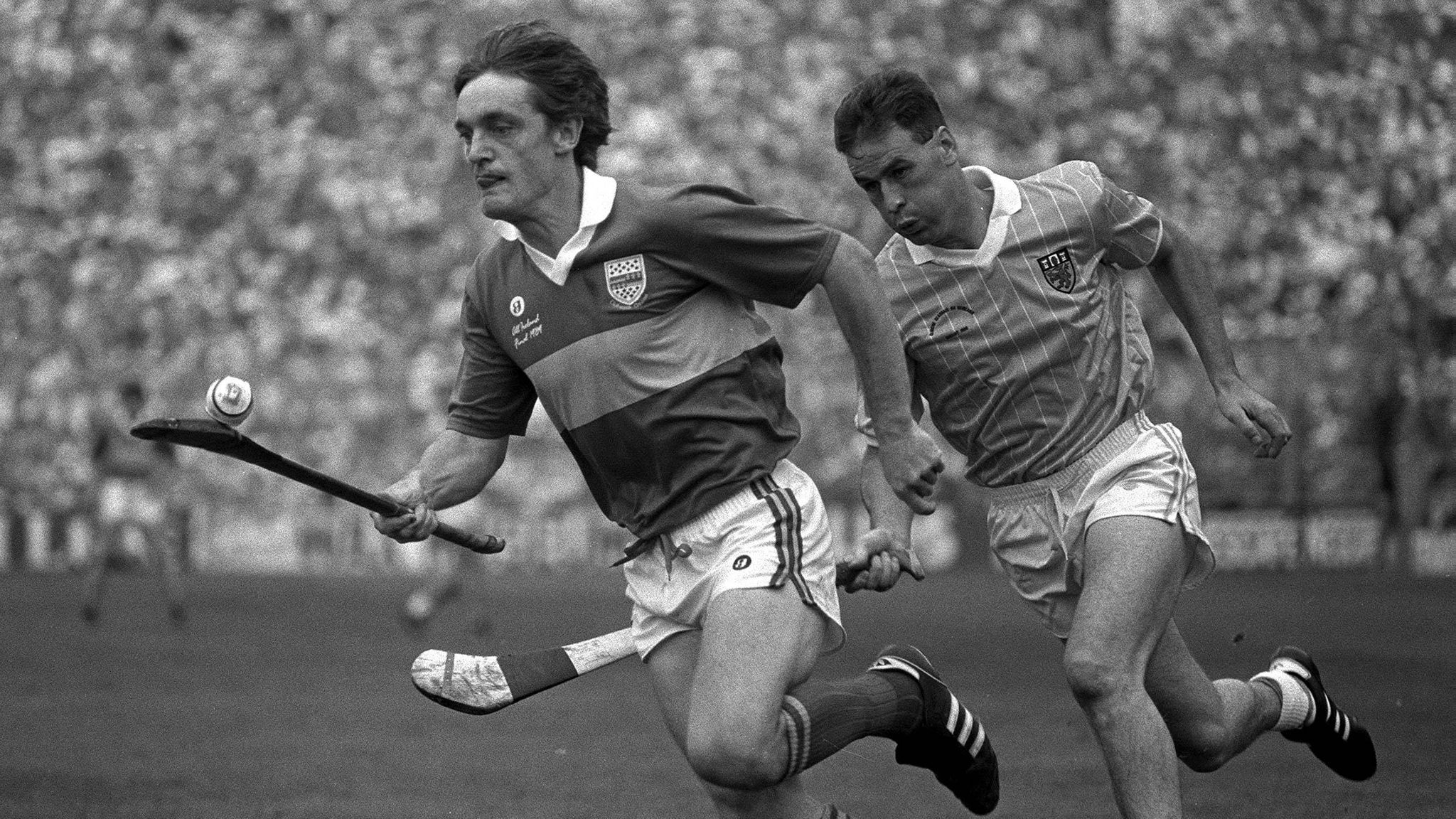 Antrim, during the time where there was something of an Ulster Championship, made their way to an All-Ireland final in 1989. These days they don't even compete. Galway brought two titles home to Connacht, each of Tipperary, Clare and Cork won two after coming from Munster and Kilkenny(twice), Offaly(twice) and Wexford all won as the Leinster Champion. Hurling was competitive, it was growing and important all over the country.
Things changed in the 2000s. From 2000 until 2015 Kilkenny dominated the landscape. Only Tipperary in 2001 and 2010, Cork in 2004 and 2005 and Clare in 2013 stopped Kilkenny from claiming the crown. Led by Henry Shefflin, arguably the greatest player the game has ever seen, Kilkenny put forward the greatest era of dominance that Irish sport has ever seen.
Their dominance ended with that 2015 title and since then, there's been a drought in The Marble County. They've failed to win any of the last four titles, and were comfortably beaten in the 2016 and 2019 finals by Tipperary, in between those two years Galway defeated Waterford and Limerick defeated Galway as other counties began to experience success for the first time in a long time. Galway's win ended a 29 year drought, while Limerick had gone 46 years without a title and experienced five final defeats in the interim.
This weekend gives us the two provincial finals and the second qualifying round of the backdoor system. There is no clear favourite for the crown just yet, which continues the refreshing trend of the last four years.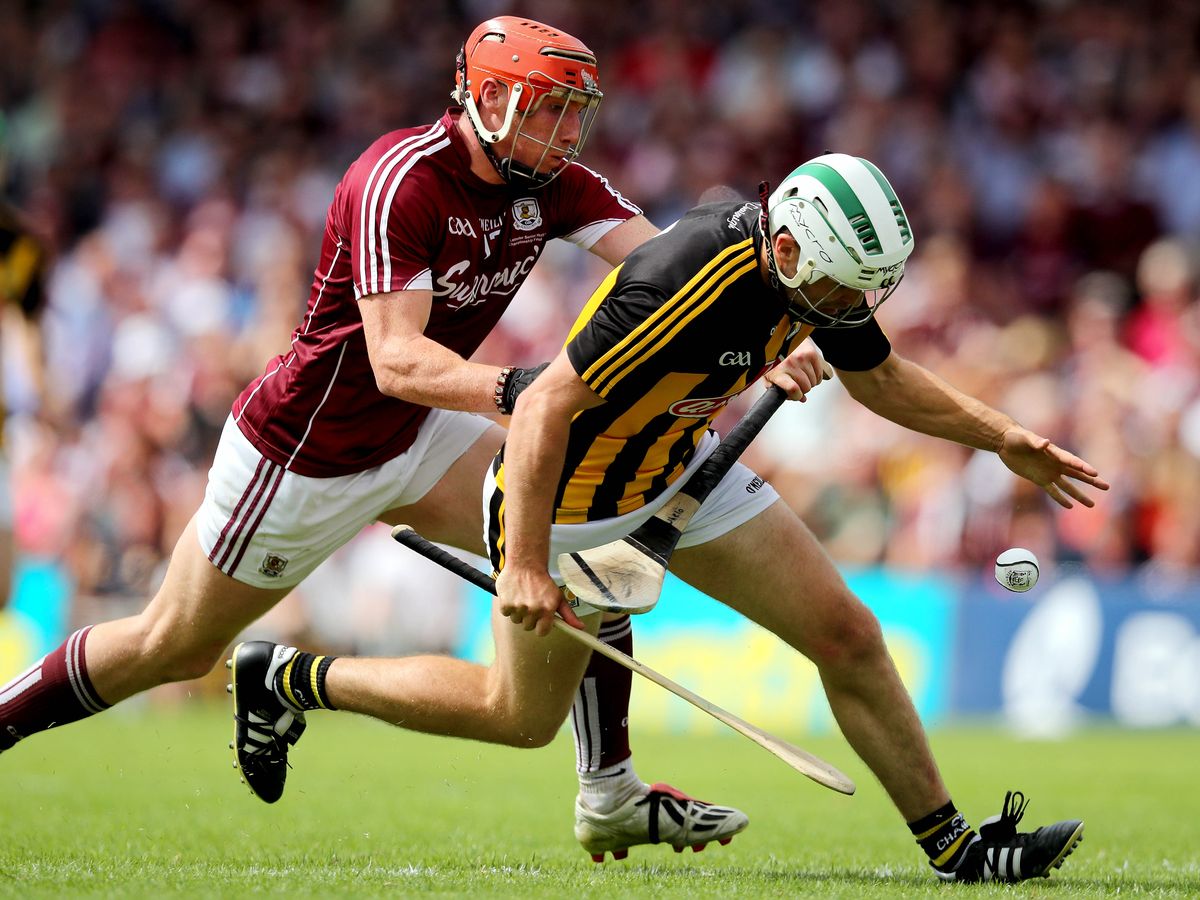 In the Leinster Final it's Kilkenny vs Galway. Galway, who could potentially do a provincial double this weekend as their footballers take on Mayo in the Connacht Football final. Galway, of course, are forced to play in the Leinster Hurling Championship due to a complete lack of competition in Connacht and a general shortfall of teams taking part in general. The men from the West ran out comfortable winners last time out against Wexford and will be full of confidence heading into this clash at Croke Park.
Kilkenny, who will be aiming to re-establish their dominance over the rest of the country, struggled to overcome Dublin last time out but there is no such thing as a Kilkenny team who don't believe they are the best in the land. With TJ Reid, winner of seven All-Irelands, leading the way, the Cats no doubt have the firepower to blow Galway off the pitch but there are question marks over their defense and whether or not they have the depth of quality that was the trademark of their era of dominance.
In the Munster Final, 2018 Champions Limerick face Waterford in a game where the men of The Treaty County will be heavy favourites. As well as their 2018 All Ireland success, they've also won back to back National League titles. They've dominated Clare and Tipperary thus far in their Championship campaign with Aaron Gillane in brilliant scoring form.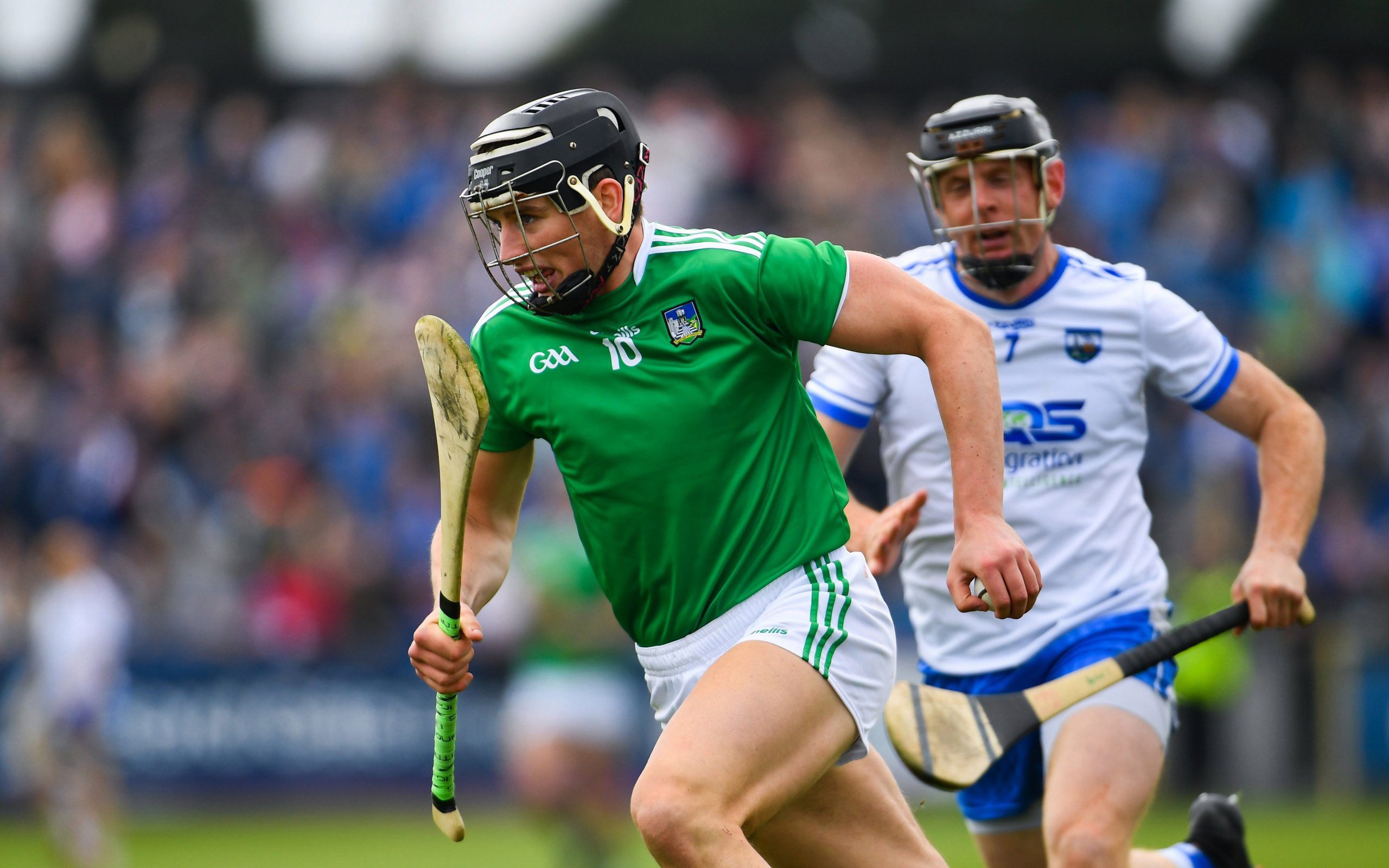 Waterford will be no pushover though, after a solid league campaign and a good win in a tough match against Cork last time out they've proven themselves to be a quality team. These sides met during the League, with Limerick winning 1-21 to 1-17 so Waterford will be looking for revenge. There would be no sweeter revenge than to bring the Munster title back to The Deise.
Because of the lack of teams in this years All-Ireland, the GAA have kept the backdoor system this year and in the second qualifying round we get two promising match-ups with Wexford vs Clare in the Davy Fitzgerald Derby, and Tipperary vs Cork in a game that mirrors the Munster Senior Football final.
Wexford, managed by former Clare goalkeeping great Fitzgerald, will fancy their chances heading into this one having had a very promising league campaign off the back of winning last year's Leinster title. Clare were very lucky to survive their first qualifying round game with Laois but had a great League campaign and made it to the final. This is a game, between two evenly matched teams, which could produce a tremendous, under the radar, display of hurling. It's the least talked about of the four upcoming games but don't let that put you off.
Reigning All-Ireland Champions Tipperary will be favourites to defeat Cork and progress to the All-Ireland quarter finals. Tipp have won two All-Ireland titles in the last four years but Cork have had a lot of success of their own with Munster titles in 2017 and 2018. Tipp were soundly beaten by Limerick in their only Championship game so far and were very disappointing during the league. Cork were equally disappointing in the league, but did give Waterford a good game in the Munster semi-final and bounced back with a good win over Dublin in the first qualifying round.
There's pressure on these four teams, far more so than the four in the provincial finals. These games are Loser Goes Home scenarios. Two teams will see their season end, while the winners will advance to face the provincial runners-ups in the All-Ireland quarter final. The provincial winners will then be waiting in the semi-final.
As you can see, it's a busy weekend with a lot of games to choose from. Regardless of provincial persuasion, there's a little bit of something for everybody on offer. Turn on your Liberty Shield VPN, set your location and enjoy the action.
Don't have a Liberty Shield VPN? No problem, I've got your back. Click here, pick your package and then use my code – EPLVPN to get 20% off your purchase! Now, go listen to my Two Footed Podcast!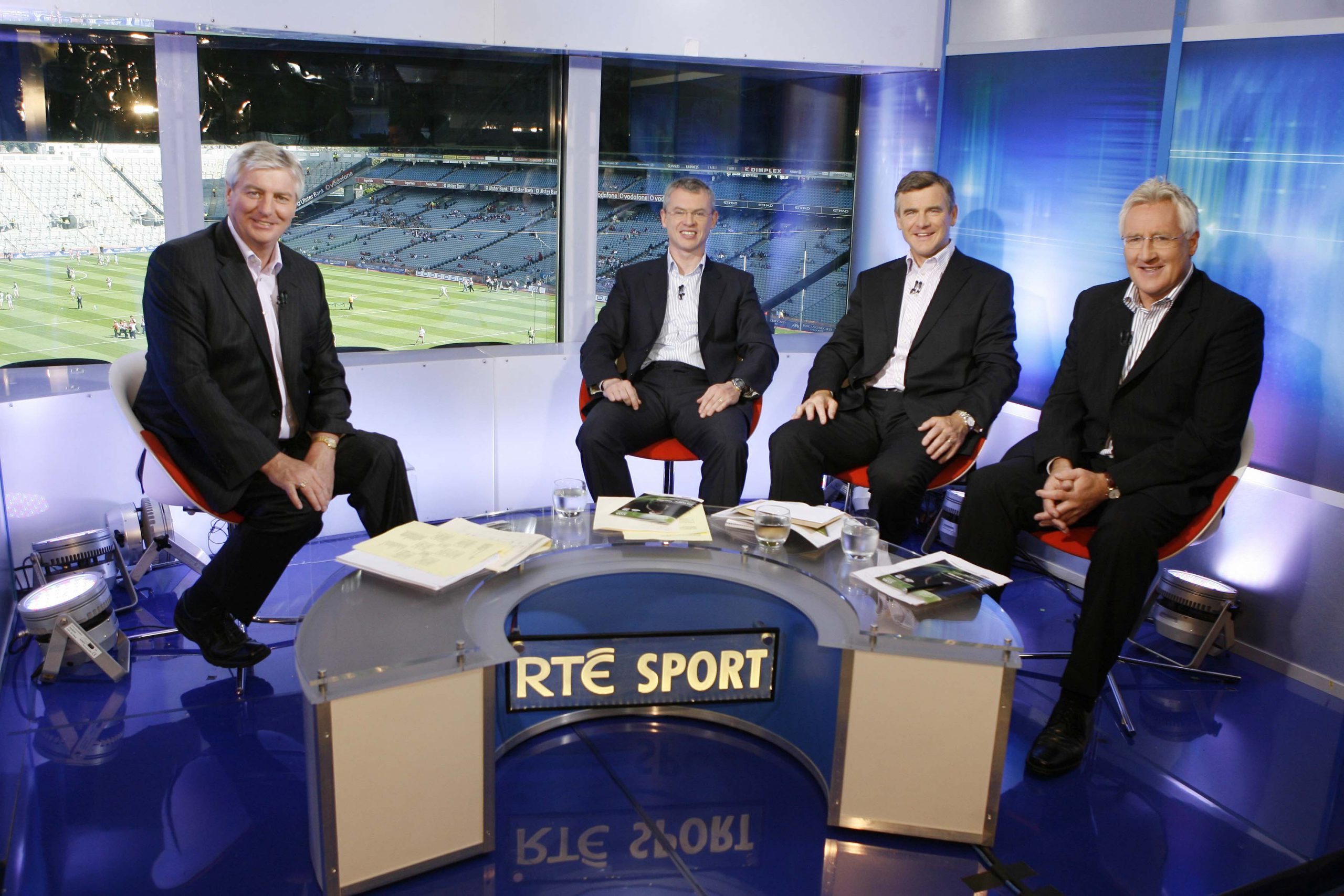 Gaelic Football and Hurling are two of the most exciting and entertaining sports in the world. The GAA has largely done a good job at staging them. They've made them a spectacle. But they've also priced out the fans at times, and made controversial decisions with regards to broadcasting rights. If you're outside of the Republic of Ireland and want to watch the matches on RTE player, the GAA don't want you to be able to, unless you invest in the very expensive GAA GO subscription service. Obviously those with an Irish internet service (in Ireland), will be able to access the RTE Player and have uninterrupted access from anywhere.
How to watch every GAA games from anywhere…
GAA games for the 2020 season will be streamed live on the RTE Player website, as well as their respective apps for iPhone, iPad, Android, Smart TV, Now TV, FireTV etc.
But these streaming services are not available to everyone, for example when you load RTE Player in the USA, Germany, UK, Netherlands, France, Spain, Portugal, Australia, Dubai, Canada etc. you will get an error message.
We're sorry but RTE Player is currently only available to viewers in the Republic of Ireland and Norther Ireland.
This is basically because their streaming services are geoblocked based on the IP address being used to access it. You must be a Irish domestic web user to access RTE Player and RTE Sport live tv streaming.
Get an Irish IP address.
If you want to watch on your Windows PC, Mac, FireTV, iPhone, iPad or Android then you can get a UK Proxy or VPN Apps from Liberty Shield, FREE for 48 hours and then from only £8.99 per month..
Prefer to watch on supported media streaming devices like Now TV, Smart TVs, Apple TV, Xbox, PS4, Roku etc? You'll need a UK configured VPN Router setup as Irish, available from only £19.99 with Worldwide Shipping available.
Furthermore; RTE Player isn't the only geographically-censored streaming services a VPN or Proxy will allow you to access.  Other Irish services like TV3 and TG4 are also available. Plus with the option to switch to our USA service whenever you like, you can access Hulu, HBO GO, Netflix and Pandora.  Essentially you can access international content from virtually anywhere!