After the excitement of the wildcard round, it's now time for the Divisional Round of the 2020 NFL playoffs. With all NFL action shown on Sky Sports in the UK and you can you also access NFL Game Pass International with a UK VPN.  If you use a USA VPN then you can access the America version of NFL Gamepass as well as NFL streaming networks like NFL Network, ESPN, CBS, Amazon Prime Video, NBC Sport and Fox; as well as their streaming partners lie Hulu, SlingTV and FuboTV. Need an NFL VPN?
There are four games on offer this weekend, and each of them presents and interesting storyline. For some teams, there is huge pressure of expectation. For some players, it could be the final game of their careers.
🏈 NFL Divisional Playoffs 2020/21
📺 NFL Game Pass VPN – Watch Every Game Live with NFL VPN
Last weekend may well have brought down the curtain on the career of Ben Roethlisberger, a two time Superbowl Champion and future Hall of Famer. His Pittsburgh Steelers team were upset at home by the Cleveland Browns in the most surprising upset so far. Ben's contract carries a cap hit in excess of $40mil for next season and given his age and lack of productivity down the stretch this season it might be fair to suggest that the Steelers would be happy for him to retire.
This weekend could well see another future Hall of Fame QB ride off into the sunset if their team loses. It could see coaching changes in certain places if they get embarrassed. It will most definitely see action, and drama. Let's take a look at these four match-ups.
Fun Fact: 'NFL VPN' is one of the most searched sports phrases on Google!
Our NFL VPN articles are brought to you in partnership with EPL Index, and Dave Hendrick – host of the Two Footed Podcast, offering FREE podcasts to football fans.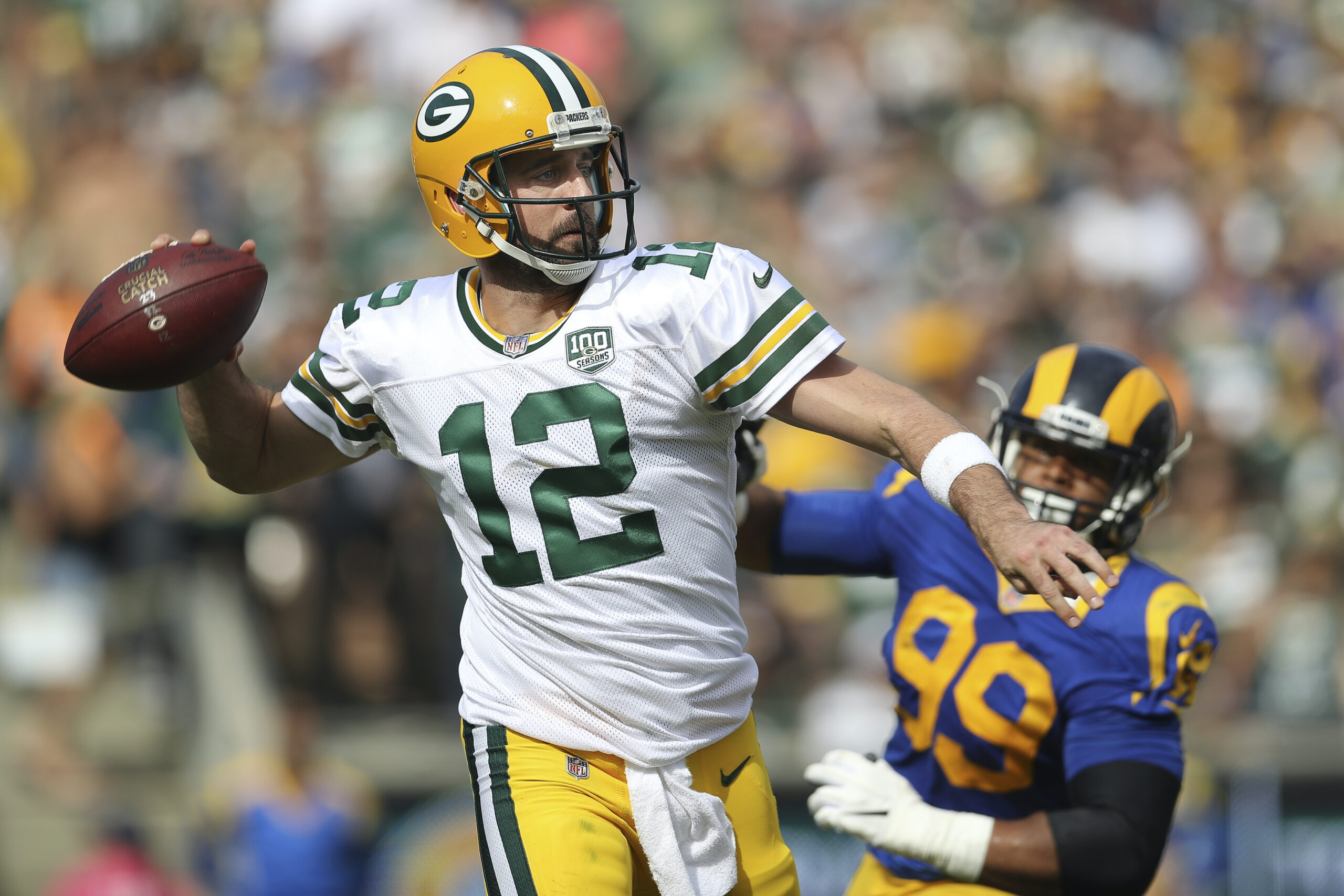 Starting with Saturday, the first game gets underway at 9.35pm and pits the Green Bay Packers against the LA Rams.
This will be the Packers first playoff game of the season after they earned the number 1 seed by winning the NFC North with a 13-3 record. They won their last six games as star QB Aaron Rodgers weaved his magic to set out his case to be this seasons MVP. They went 7-1 at home, making the most of their famous home field advantage, despite not having a full stadium of fans at Lambeau Field.
The Packers present a three headed monster on offence that will be difficult for any team to deal with. Rodgers is an all-time great QB with an arm, and footballing IQ, for the ages. His primary target is Davante Adams, who has once again shown himself to be one of the best receivers in the entire league. The third piece of the puzzle is Aaron Jones who rushed for over 1100 yards in just 14 games this season and will be a handful for the Rams.
The LA Rams went into Seattle, a place vaunted for it's home-field advantage, and bullied the Seahawks. Before he picked up a rib injury Aaron Donald looked like a man possessed as he rag-dolled the Seahawks O-Line before crashing into Russell Wilson. With Donald leading the way, the Rams held Wilson to 11 for 27 with just 174 yards passing in what is surely one of the worst performances of the great Seattle QB.
Donald is expected to recover from his rib injury and he will once again lead the Rams defence into battle. With Donald upfront, and Jalen Ramsey in coverage locking down the opposition's best receiver the Rams might match up well with the Packers offence. The question for them is whether their own offence can score enough to secure victory.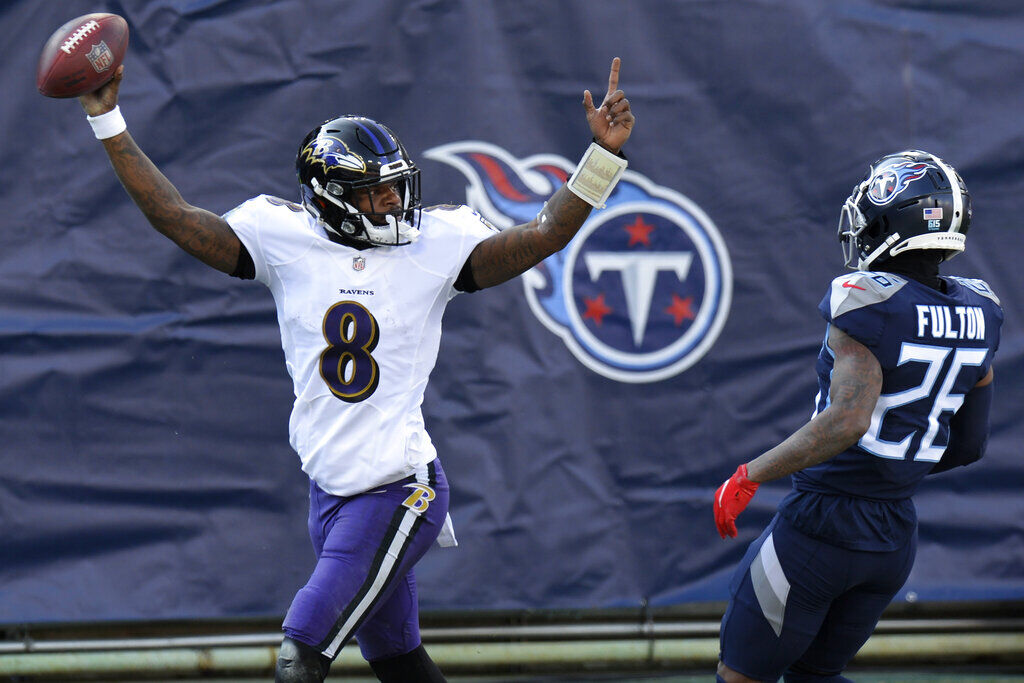 As Saturday turns to Sunday, at 01:15am the Buffalo Bills take on the Baltimore Ravens.
The Bills were pushed to the limit by the Indianapolis Colts in their wildcard game, eventually running out 27-24 winners having, within the first five minutes of the game, looked like they might blow out the Colts. A combination of great play by the Colts and some nervous moments by the Bills made it a tougher game than expected.
The Bills will go as far as Josh Allen and Stefon Diggs can carry them this season. Allen's play this season, especially in the back half of the schedule, has led to some experts suggesting that he is on the level of Patrick Mahomes and one of the league's two best QBs. Stefon Diggs likely agrees after the jump he took this season after his trade from the Vikings.
Baltimore, led by the one-man offence that is reigning MVP Lamar Jackson, overcame Tennessee in the wildcard round. With Jackson at his very best, and their defence holding Derrick Henry to just 40 yards rushing, the Ravens showed what a balanced team they have.
The Ravens will need to get more out of their running backs and receivers if they are to overcome the Bills. Outside of Jackson and Marquise Brown, none of Baltimore's other weapons really turned up against Tennessee as they managed only 20 points against one of the NFL's worst defensive teams. Jackson, Brown and running back JK Dobbins will need big games on Saturday night for the Ravens to advance.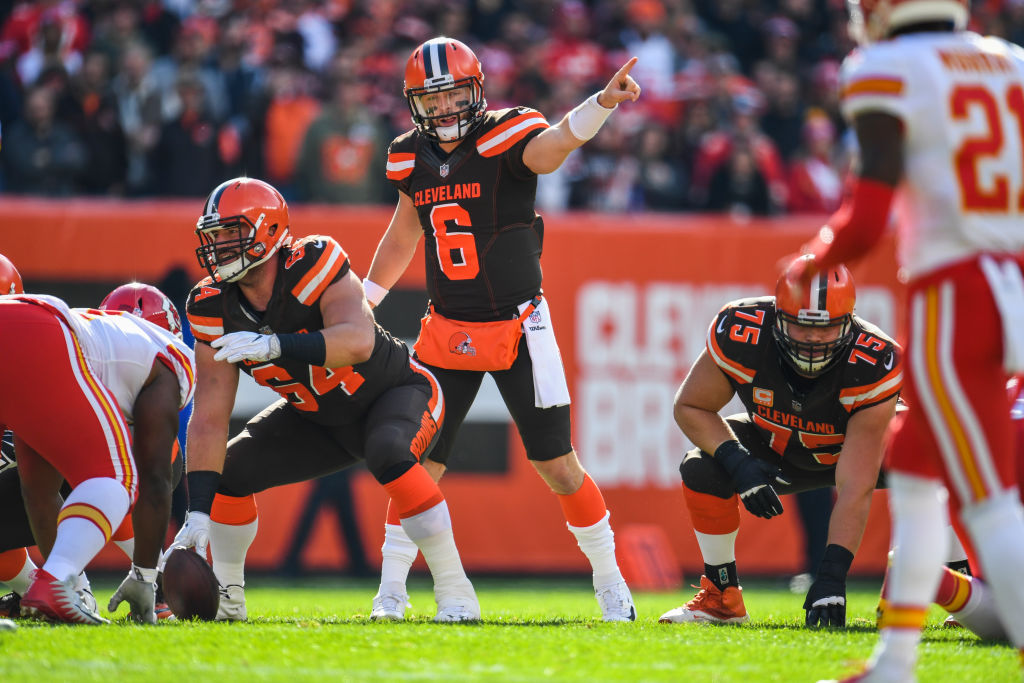 On to Sunday where the first game kicks off at 8.05pm and sees the reigning Superbowl Champions, the Kansas City Chiefs, play host to the Cleveland Browns.
The Chiefs secured the number 1 seed in the AFC with a 14-2 record but after a very impressive first 11 games, they didn't really look like themselves down the stretch. Whether that was down to fatigue, over-confidence or something else we can only guess but it did give many people pause for thought. The remain the favourites to once again win the whole thing, but their odds shortened as they stumbled to the end of the season.
Obviously Kansas City will be heavily reliant on Patrick Mahomes, but he doesn't have to do it all by himself. His top target is Travis Kelce, one of the greatest tight ends the NFL has ever seen. Tyreek Hill is the game breaker for the Chiefs with his acceleration and pace. If there is a weakness in the Chiefs armour, it's the lack of a running game. They do have exciting rookie Clyde Edwards-Helaire and experienced former All-Pro Le'Veon Bell but Edwards-Helaire is undersized for an every down back and Bell has never looked the same since deciding to sit out the 2018 season over a contract dispute with Pittsburgh.
Speaking of Pittsburgh, the Cleveland Browns sent them packing last weekend and in the process ended their 27 wait for a playoff win! Before last weekend, the last time the Browns won a playoff game they were coached by Bill Belichick and would knock off the New England Patriots. Belichick was sacked a year later and would go on to coach the Patriots to six Superbowl wins while the Browns only managed to qualify for the playoffs once in the interim. None of that matters to Cleveland fans right now, after their team destroyed the Steelers with a first quarter blitz and held out to win a thrilling game.
Baker Mayfield was as close to perfect as he could have been against the Steelers, managing the game, not making mistakes and throwing for three touchdowns. He's going to have to be even better against Kansas City but he does have three fantastic weapons at his disposal in wide receiver Jarvis Landry, tight-end Austin Hooper and running back Nick Chubb who is a threat to any team as a runner and a receiver out of the backfield.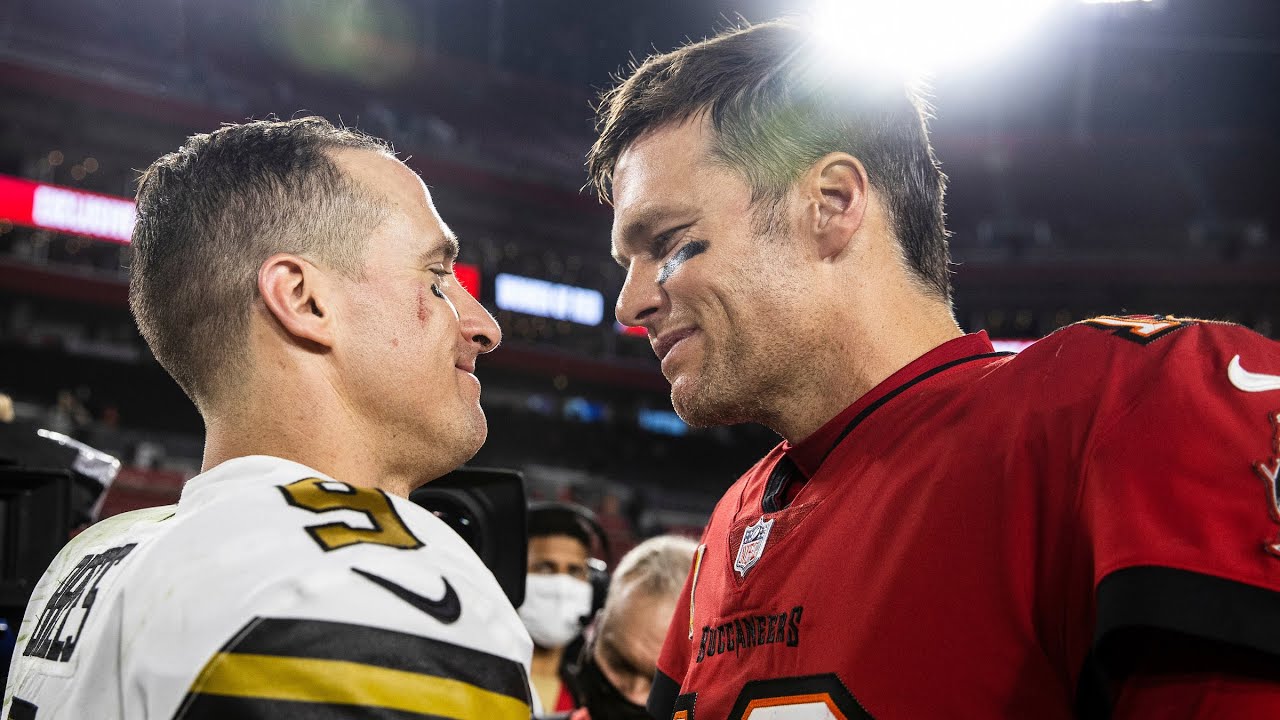 The final game of the weekend starts at 11:40pm and will likely be the last time we ever see Drew Brees face off against Tom Brady as the New Orleans Saints take on the Tampa Bay Buccaneers.
The Saints comfortably dispatched the Chicago Bears last weekend without ever really having to move up through the gears. They won't have that luxury this weekend but they will have home field advantage in their Dome and they have the knowledge that they have already beaten the Bucs twice this season and have a more balanced roster and a better defence, even if Tampa Bay boast flashier offensive weapons.
It all rests with Drew Brees, that's the be-all and end-all for New Orleans. Alvin Kamara and Michael Thomas are outstanding players who rank amongst the best in the NFL in their positions, but the Saints will go no further than Brees can carry them. As the Hall of Fame QB looks set to retire at the end of this season he will want to go as far as he possibly can in these playoffs, and the Saints do have a real shot at reaching and potentially winning the Superbowl. If Brees is healthy and on form that is. If he's not, the road likely ends here.
Tampa Bay should be thankful that Washington don't have a real offence or they could easily have thrown away last weekend's wildcard game with some of the drops and unforced errors they served up. Tom Brady didn't really look like Tom Brady but Leonard Fournette came up trumps as he helped the Bucs establish a running game that forced Washington to be more selective in picking when to pressure Brady. Brady will be more motivated than most this weekend, as he will not want a third defeat to Brees on his record for this season.
As with Brees for the Saints, Brady is the most important factor for the Bucs. He has all the shiny toys in Evans, Godwin, Brown and Gronkowski but once again he will be hoping that Fournette can establish the run and keep the Saints defence honest. Brady, at age 43, is working towards Superbowl number 7 but this will be one of the toughest tests of his career. He's going to need to be at his very best, and he's going to need to give his targets real opportunities if they are to overcome the Saints in that Dome.
No matter where you are in the world, you can use your Liberty Shield VPN to find a way to watch these games. The majority of them promise to be fantastic battles.
Don't have a Liberty Shield VPN? You're missing out! Click right here to check out what we can offer you, and use the code EPLVPN to get 20% OFF at check-out.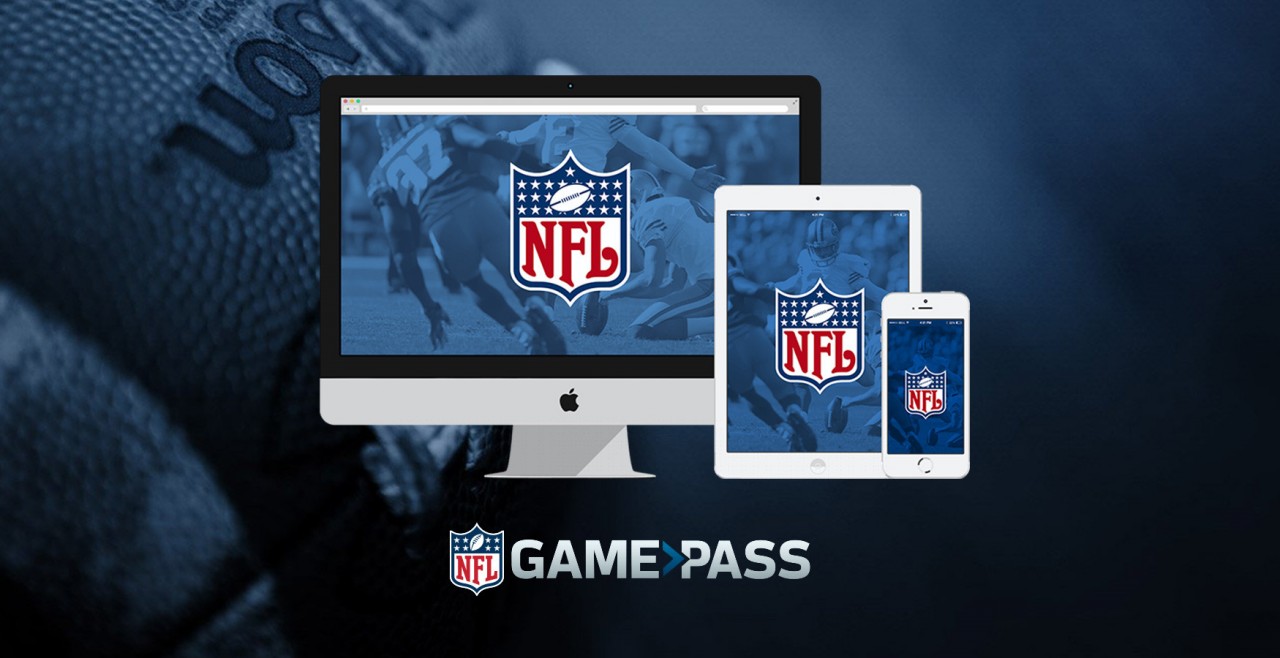 How to use an NFL Game Pass VPN to watch live streaming of every NFL live from anywhere…
The American domestic version of NFL Game Pass is only available to users located within the United States, Bermuda, Antigua, the Bahamas, and any U.S. territories. However this version doesn't show any live matches.
The International version of NFL Game Pass, which offers a 7 Day Free Trial; is an all together different proposition. Offering live streaming of every NFL match.
There are different pricing options based on your location. You can save money by using your VPN or Proxy to connect to a location outside the USA and signing up for a European or International NFL Game Pass subscription. That way you can skirt around those pesky blackouts and watch every NFL game whenever you want!
Your guide to using NFL Game Pass VPN…
🇪🇺 Use any of our European VPN or Proxy locations so you can order an International version of NFL Game Pass:
Get Liberty Shield
Connect to our VPN or Proxy with UK, Ireland, Germany, Spain, Switzerland or France
Go to https://www.nflgamepass.com/en (the European non-USA version will load)
Purchase your NFL Game Pass (prices below) with live streaming of every match included.
Get NFL 7 Day Free Trial and Start watching!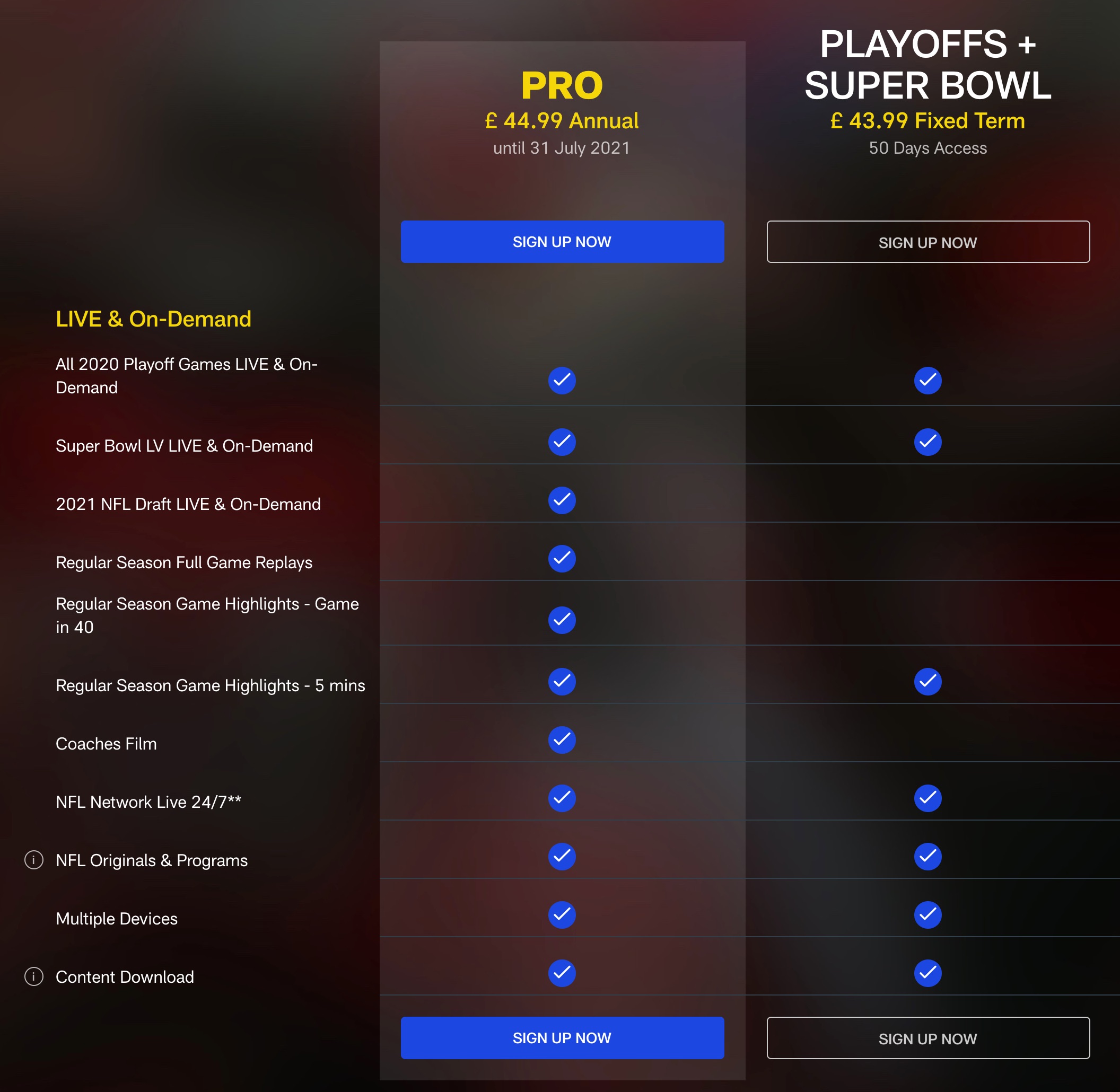 🇬🇧 What about UK NFL Blackouts?
NFL matches shown live in the UK (and Ireland) by Sky Sports will be blacked out, even with the European version of NFL Game Pass. However, if you connect to our VPN using Germany, Spain, Switzerland or France the live match will be shown..
How do I order an NFL VPN?
If you just want to watch on your PC, Mac or iPad. Then you can get a European Proxy or VPN from Liberty Shield, FREE for 48 hours and then from only £8.99 per month..
Prefer to watch on supported media streaming devices like Apple TV or Xbox? You'll need a European configured VPN Router, available from only £17.99 with Worldwide Shipping available.
Of course NFL Game Pass isn't the only geographically-censored streaming service a VPN or Proxy will allow you to access.  Other USA services like Hulu, HBO, Netflix and Pandora are available. Plus with the option to switch to our UK service whenever you like. You can also access BBC iPlayer, BBC Sport, ITV Hub, 4OD, Sky Go and Now TV. Essentially you can access international content from virtually anywhere!