As the English Premier League gears up for the 2019/20 season, the court injunction which requires UK ISPs to block UEFA and Premier League IPTV streaming during live football matches has been renewed.
The Premier League and UEFA have both been granted fresh permission by the High Court to have the UK's major ISPs block illegal streams in real-time. The orders, obtained via separate processes, are part of ongoing efforts to undermine the supply of live matches delivered over the Internet by unlicensed services.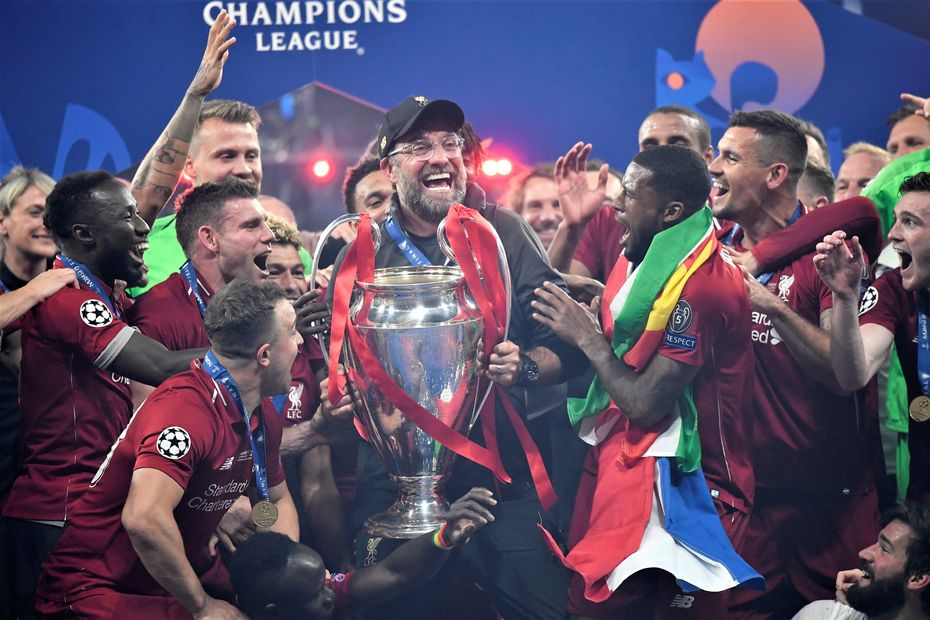 Leading UK ISPs including BT, Virgin Media, Sky, EE, Plusnet and TalkTalk have been legally obliged to blocked illegal IPTV streams during Premier League matches for the past 2 years.
While rights holders and anti-piracy groups often deploy multiple strategies for dealing with online copyright infringement, blocking websites, streams, and servers is now one of the most common.
The Premier League broke new ground on this front in 2017, after it obtained a pioneering injunction which enabled it to track live 'pirate' streams and have them blocked by leading ISPs BT, Virgin Media, EE, Sky Broadband and TalkTalk in real-time.
With backing from the High Court, the Premier League deployed its system during both the 2017/18 and 2018/19 seasons. It is now confirmed that the Court recently granted permission for the efforts to continue during the 2019/20 campaign.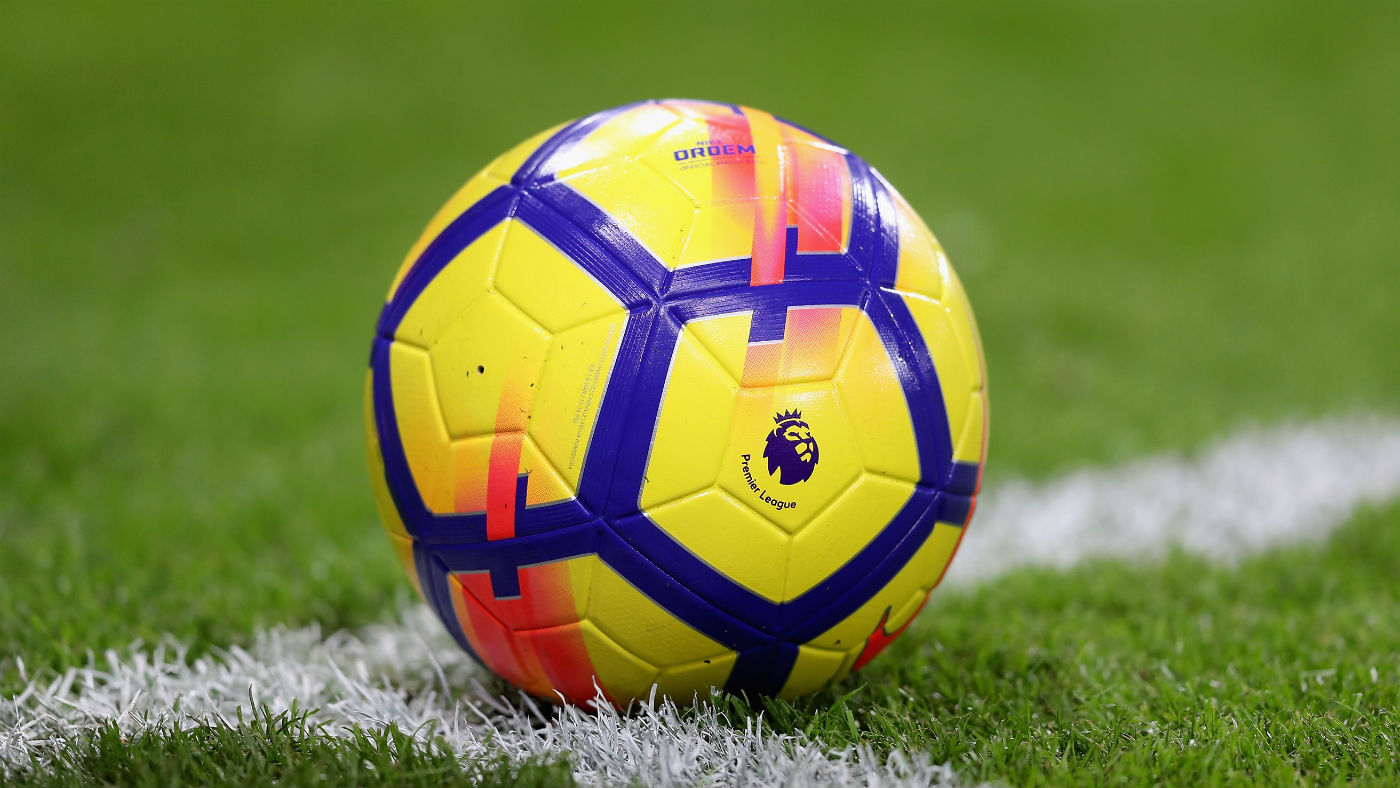 A High Court order signed off July 15, 2019, by Justice Arnold, but as yet unannounced by the Premier League or the Court, will be the basis for the blocking mechanism during the upcoming season. Thus far, one ISP has confirmed the existence of the order.
Sky commented; "A number of unidentified servers associated with infringing Premier League match footage will be blocked until the end of the 2019/20 Premier League season."
Unlike other blocking orders targeting torrent sites or streaming platforms with a fixed domain, the servers streaming Premier League content are "unidentified" until its anti-piracy partners are able to locate them a few minutes before matches begin. The relevant IP addresses are then forwarded to the ISPs who block them under the authority of the Court.
Other ISPs are clearly aware of the new Premier League IPTV order but are yet to make a public statement.
In 2017 UEFA followed in the footsteps of the Premier League by obtaining a similar order covering the period February to May 2018, in an effort to protect European matches. A month later in July 2018, UEFA was given permission by the High Court to expand and extend its campaign until July 2019.
Earlier this month, UEFA obtained permission from the High Court to continue. As yet, no associated documents have been published by the Court but both Sky and Virgin have confirmed they will be blocking 'pirate' servers again, with the Court's authorisation until 2021.
Sky commented; "A number of unidentified servers associated with infringing UEFA Champions League, UEFA Europa League, UEFA Super Cup, UEFA Nations League, UEFA European Qualifiers and UEFA Friendlies match footage will be blocked until the end of the 2020/21 Champions League or Europa League competitions."

Virgin Media states that it will block… "Various Target Servers notified to Virgin Media by UEFA or its appointed agent for the duration of the UEFA 2019/2020 & 2020/2021 competition seasons."

The technical details of the blocking systems deployed by both the Premier League and UEFA are largely secret although some insiders have recently been prepared to talk more about what happens behind the scenes.
The precise nature of that information isn't clear but we're informed that the blocking process is already well understood by outside parties, with providers able to take countermeasures and, if all else fails, end-users are able to deploy VPNs.
Stop your ISP logging or blocking connections by encrypting the Internet on all your devices with a VPN Router…
Liberty Shield run a tier 2 level VPN network and our range of VPN Routers will allow you to connect any device, including the Now TV Smart Stick, Chromebook, Microsoft Surface Pro, Fire TV stick, Now TV Box, MAG Box, zGemma, and Android Boxes to a VPN without changing any settings on the device itself. You simply connect your device to the VPN Router WIFI or LAN (via ethernet cable) and also save CPU resources on your device.
We have sold many thousands of standalone VPN Routers in recent years and you can read hundreds of reviews on TrustPilot from genuine customers.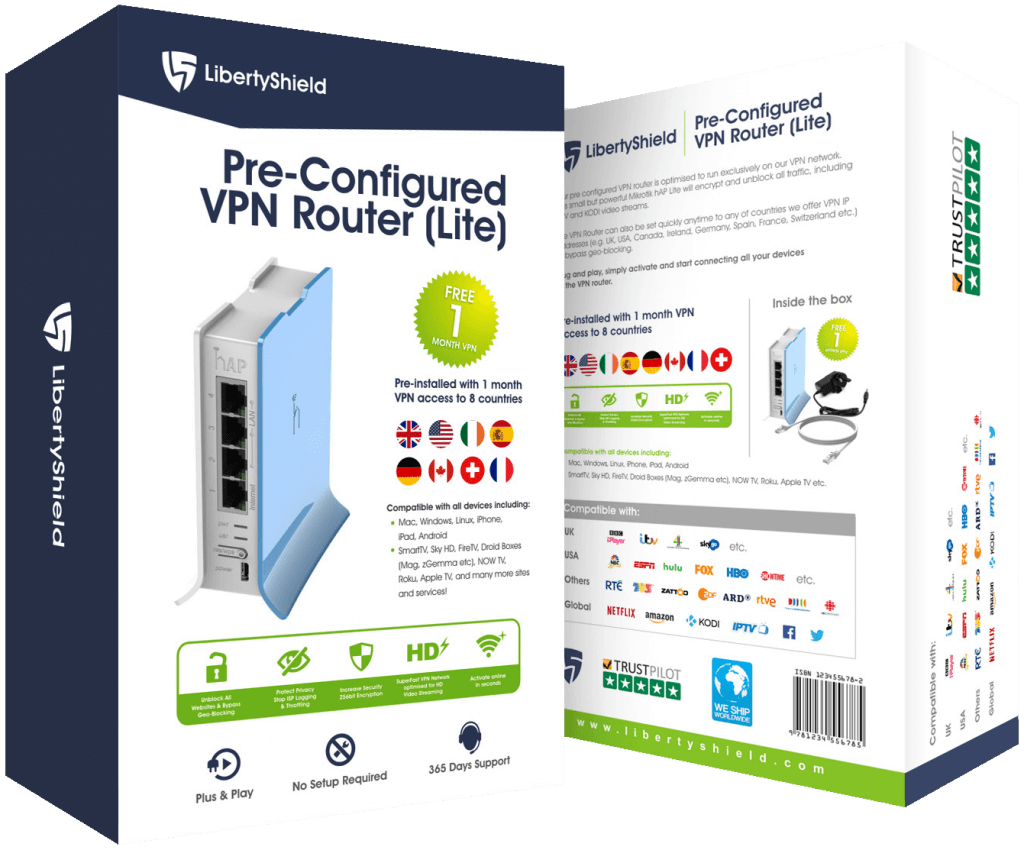 Exclusive Offer: VPN Router with FREE VPN Access Included
(Worldwide Shipping)
Only £12.99 
With this offer we will ship you a VPN Router (Mikrotik RouterBoard hAP Lite RB951-2n) which will be encrypted so it allows you to connect all your devices to a region specific network. The VPN Router can be set quickly anytime to any of the countries we offer VPN IP addresses (e.g. UK, USA, Canada, Ireland, Germany, Spain, France, Switzerland etc.) to bypass geo-blocking.



After your 2 week free trial – Optional 1 Year VPN for only £49.99
You will need to add an ongoing VPN subscription from Liberty Shield, packages are available from only £6.99 per month or take advantage of this offer and get 1 year VPN access for only £49.99 (only £4.16 per month) at the end of your 2 week free trial period.
Our standalone VPN Routers are not the only service offered by Liberty Shield. We also offer the same range of software based VPN subscriptions as our competitors and also the addition of access to our Proxy Servers.