Regardless of whether it's boxing or MMA, the spotlight always seems to shine a bit brighter on the biggest competitors in their sports. UFC 260 will be shown live on BT Sport. Need a VPN for UFC?
Everyone remembers the great heavyweight contests, whether it was Ali vs Frazier, Ali vs Foreman or Holyfield vs Bowe. The big men might not have the technical ability of the smaller fighters, but they carry the greatest aura. Floyd Mayweather may be the greatest boxer of all time, and he may have the biggest PPV gates of all time, but he doesn't have the aura of Mike Tyson. Heavyweights are just a bit different. Need a VPN for UFC 260?
Our UFC VPN articles are brought to you in partnership with EPL Index, and Dave Hendrick – host of the Two Footed Podcast, offering FREE podcasts to football fans.
🥊 UFC 260 – Miocic vs Ngannou 2
📅 Sunday 28 March 2021
⏰ Midnight (Saturday Night UK)
🖥️ BT Sport Live Streaming
The same is true in MMA. From Randy Couture to Fedor Emelianenko to Daniel Cormier and now Stipe Miocic, the top heavyweight in the world carries themselves with an aura that suggests they are THE MAN within the sport. No matter what the pound for pound rankings suggest, the old saying of a good big man will always beat a good little man rings true, and people want to see those good big men fight. People like knockouts, and they seem to happen more in Heavyweight fights where bigger men hit harder. It's certainly true in the UFC, where off the 712 total Heavyweight fights that have taken place, 49.7% have ended by knock-out. That's 7% more than any other division!
This Saturday night there is strong potential for a Heavyweight KO as power punching colossus Francis "The Predator" Ngannou steps into the octagon to challenge for the UFC Heavyweight title for the second time. Riding a four fight winning streak, with all wins coming by KO, Ngannou looks bigger, badder and better than ever as he prepares to face the man who handed him his first loss in MMA, Stipe Miocic.
Miocic is firmly in the discussion as the greatest Heavyweight the UFC has ever had and he will look to cement his legacy by defeating a man tagged as the most devastating KO puncher the sport has ever known, just as he did during their first meeting with this title on the line back in 2018. Miocic, 20-3, is coming off back to back wins over another all-time great in Daniel Cormier and knows that a superfight with Jon Jones likely awaits the winner of this contest, but he won't be overlooking Ngannou, 15-3, nor can he afford to.
Last time out Miocic exposed Ngannou's lack of wrestling ability and beat him up for five rounds, tiring him out with his grappling and using his own high level boxing to break him down. It was a comprehensive, one side beating and Miocic looked incredible on the night whilst Ngannou looked like a one trick pony, who had forgotten their party piece.
It took Ngannou a while to recover from that defeat, and he lost his next fight to Derrick Lewis as Lewis followed Miocic's gameplan.
He has bounced back though and spectacular KOs of Curtis Blaydes, Cain Velasquez, Junior Dos Santos and Jairzinho Rozenstruik have given him his terrifying aura back, but still left some major question marks around him. Ngannou is 15-3 in his career and has lost every time he's been taken to a decision. He's also lost both times a fight of his has entered the third round, and his last four wins all came in a total of two minutes and forty seconds, with one minute and 11 seconds being the longest fight among them. Eight of his ten UFC wins have come within the first two minutes, nine KOs and a submission win over Anthony Hamilton. It remains to be seen whether he has the stamina to match Miocic into the later rounds and the question is, what happens if those big KO punches don't get the job done? Miocic has cardio for days and a good chin, though he has been KO'd twice in his career and Ngannou will be looking to make it three.
The co-main event for this card was meant to be a Featherweight title fight between Champion Alexander Volkanovski and challenger Brian Ortega, but unfortunately we've been denied what promised to be a fight of the year contender after Volkanovski tested positive for COVID-19 this week. Instead, a Welterweight clash between former 170lb king Tyron Woodley and Vicente Luque has been moved up into that slot.
Woodley comes in on a three fight losing streak and desperately needs a win. The once untouchable wrestler, who beat people up before finishing them with his powerful overhand right, has been outwrestled and beaten up in each of his last three outings and knows that his poor relationship with Dana White could lead to him getting cut from the company if he loses for a fourth successive time. Luque isn't a wrestler but he's no slouch should the fight go to the mat, and he's a much better striker than any of Kamaru Usman, Gilbert Burns or Colby Covington so he will provide a different type of test for Woodley, one that Woodley needs to pass for the sake of his career.
Also on the card, one of the UFC's most exciting young fighters, "Sugar" Sean O'Malley will make his return after suffering the first defeat of his career, losing by KO to Marlon Vera after he suffered a bad case of drop foot which caused him to collapse to the mat, where Vera took advantage. O'Malley will face the very experienced Thomas Almeida who has lost four of his last five fights after beginning his career 21-0. Almeida will be hugely motivated to win this fight because, like Woodley, he knows that a fourth defeat in a row could mean goodbye from the UFC, but also because O'Malley has previously been ordained as a star after finding his way to the UFC at a young age after being showcased on Dana White's Contender Series.
Dana White has been on a one man crusade to ensure that regardless of a global pandemic, the UFC is still going to continue to put on events on a near weekly basis from one end of the year to the next. This Saturday represents the 13th Saturday of 2021, and the UFC will host their 11th event of the year. It will be their 4th pay per view of the year, and the 2nd in March. The companies ability to put events together quickly and adapt when plans change is quite incredible and while White's aggressive nature isn't for everyone, and his plan to host UFC 261 in Jacksonville, Florida in front of 15,000 less than a month from now is exceptionally stupid, he has by and large done a better job than others in charge of major sports during the pandemic. This card is another example of the UFC being on top of their game. Despite losing a title fight, it's still a very strong card and should provide a great night of fights.
How to watch UFC 260 from anywhere…
In the UK the UFC 260 showcase will be shown live on BT Sport, as well as their respective apps for iPhone, iPad, Android, Smart TV, Now TV, FireTV etc.
But these streaming services are not available to everyone, for example when you load BT Sport in the USA, Germany, Ireland, Netherlands, France, Spain, Portugal, Australia, Dubai, Canada etc. you will get an error message.
Sorry, this video is not available in your country. This is basically because their streaming services are geoblocked based on the IP address being used to access it. You must be a UK domestic web user to access BT Sport live tv streaming.
Get a UK IP address for UFC 260
If you want to watch on your Windows PC, Mac, FireTV, iPhone, iPad or Android then you can get a UK Proxy or VPN Apps from Liberty Shield, FREE for 48 hours and then from only £8.99 per month..
Prefer to watch on supported media streaming devices like Now TV, Smart TVs, Apple TV, Xbox, PS4, Roku etc? You'll need a UK configured VPN Router setup as British, available from only £9.99 with Worldwide Shipping available.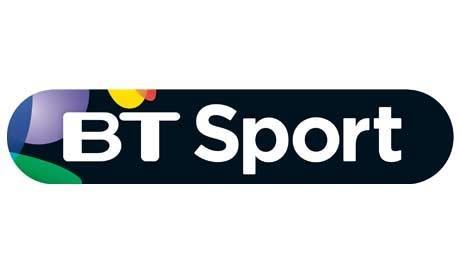 How can I watch BT Sport from anywhere?
BT Sport has the rights to just over 50 Premier League fixtures during the 2020/21 campaign, and will also carry coverage of the UEFA Champions' League and Europa League until 2024. Subscribers can watch BT Sport on their computers as well as their various apps on connected devices. They do offer a Monthly Pass with no contract, which will give customers access to the BT Sport mobile app. BT Sport Box Office will no longer show the matches via the now scrapped pay-per-view offering, but is it too late and have customers already moved towards illegal streams and IPTV providers?
Remember that BT Sport also features coverage from the Bundesliga, and holds rights to Moto GP, UFC and WWE coverage as well.  After a long delay the BT Sport app is now available on several models of Smart TV as well as Roku and Amazon Fire TV devices.
Furthermore; Sky Sports, Now TV, BT Sport, Amazon Prime and BBC Sport aren't the only geographically-censored streaming services a VPN or Proxy will allow you to access.  Other UK services like BBC iPlayer, ITV Hub, All 4 and BritBox are available. Plus with the option to switch to our USA service whenever you like, you can access Hulu, HBO GO, Netflix and Pandora.  Essentially you can access international content from virtually anywhere!