Bollywood VPN – Are you ready to watch the best Bollywood Thrillers from anywhere?
Bollywood is the largest film industry in the world, producing over 1000 films per year. It is also one of the most popular genres of film worldwide. With catchy songs, colourful characters and unusual plots, it's no wonder streaming services are taking advantage of the booming interest in Bollywood. Check out what you could discover with a Bollywood VPN from Liberty Shield.
Watch Bulbbul with a Bollywood VPN
Bollywood takes experience from myths and legends. In this film, the myth is of a Churel, translating to mean demon woman. The legends say that if a woman who suffers and dies under the hands of her husband or in-laws, her spirit will come back as a demon to exact revenge.
Set in the 19th century, child-bride Bulbbul (Tripti Dimri) becomes possessed after experiencing unspeakable horrors from her in-laws, particularly her husband and his twin brother (Rahul Bose). This film can be like Jennifer's Body (2008). Both films feature a woman who is killed, and then they come back and punish those who wronged them. The critics praised Bulbbul for its feminist plot, but also for its excellent cast. Dimri, in particular, was globally praised for her acting. She even won a Filmfare OTT award for best actor in an original web drama.
This film, along with others such as Guilty (2020) highlight the serious abuse that happens to women in India. It also highlights a shift from male protagonists to powerful female protagonist in modern Bollywood cinema. This also illustrates cinema recognising and displaying issues in society's past with abuse towards women, and with today's MeToo movement, these types of films are a welcome watch.
You can watch Bulbbul on Netflix with a Bollywood VPN from Liberty Shield.
Watch Aiji with a Bollywood VPN
If you want a film that makes revenge seem so fulfilling, Aiji is the film for you. Aiji (Sushama Deshpande) seeks revenge after the brutal rape of her 10-year-old granddaughter Manda (Sharvani Suryavanshi). Things are further complicated as the culprit is a politician's son named Dhavle (Abhishek Banerjee).
The film shows what happens to those in utmost poverty. It creates an intense anger in you as you watch police constables shame, dishonour and humiliate the innocent family into not filing a police report. You feel helpless as they manipulate the young girl into thinking she was to blame, creating this intense anger in the viewer. The film holds nothing back, showing the corruption the police force has as they line their pockets to protect her attacker in the first scene.
Throughout the film, Aiji is silent. She appears as the typical grandma, only to be in the background. However, even though she is past her prime, her determination to get justice for her granddaughter is admirable. She moves slowly, from tracking down Dhavle to build herself up mentally and physically by preforming various tasks. Even though she doesn't speak much, Deshpande portrays her character's transformation with subtle emotional changes.
The film is slow, building up your emotions as a viewer as well as Aiji's determination and resolve.. After seeing all the preparations, the depravity of Dhavle and the hopelessness in Manda and her parents, the moment of revenge fills you with so much joy. However, this joy also makes you aware of the real dangers that occur in societies like the one presented here.  This is an uncomfortable ride, but it is one you will never forget.
You can catch Aiji on Netflix with a Bollywood VPN from Liberty Shield.
Watch Kavaludaari with a Bollywood VPN
Nowadays, it seems like every cop film needs a superhero or a really intelligent cop who's a genius but a social outcast. It seems as if there are never just any good cops trying to do right because it's their job. That's what makes Kavaludaari (Crossroads) so appealing. This film is a return to the classic cop film. There are no superpowers, no characters with a genius IQ or special advantages.
K.S Shyam (Rishi) is a traffic cop, who stumbles across skeleton remains on his patrol route. Shyam enlists the help of retired police inspector Muthanna (Anant Nag), which ultimately leads to a conspiracy that affects the police today. The film was a debut for PRK productions and is a tremendous success, being remade in 2 other languages.
The plot adds to the amount of odds the protagonists face. Each twist and turn leaves you at the edge of your seat as the odds keep stacking against the protagonists. The real heart of this film lies in the partnership between Shyam and Muthanna. Shyam is the youngster, obsessively trying to prove he can solve the murders the crime teams gave up on. Muthanna, however, has more experience and knows the risk, constantly trying to stop Shyam from going through the same mistakes he made.
It's a bold and suspenseful whodunit, with an excellent musical score composed by Charan Raj, and is one of the best Kannada films in the last few years by audiences.
See Kavaludaari and its remakes Kapatadhaari and Kabadadaari on Amazon Prime with a Bollywood VPN from Liberty Shield.
What else can you watch with a VPN?
Both Netflix and Amazon Prime have an abundance of content. With content from all around the world, each streaming service has 1000s of titles you can watch. However, both streaming services have regionally locked content. For example, Netflix Canada has the whole original Naruto series, but Netflix UK does not. Amazon Prime USA has exclusives such as Psyche, an American Sitcom that is not available in the UK. With a VPN, you can watch any show anywhere by accessing servers in that region.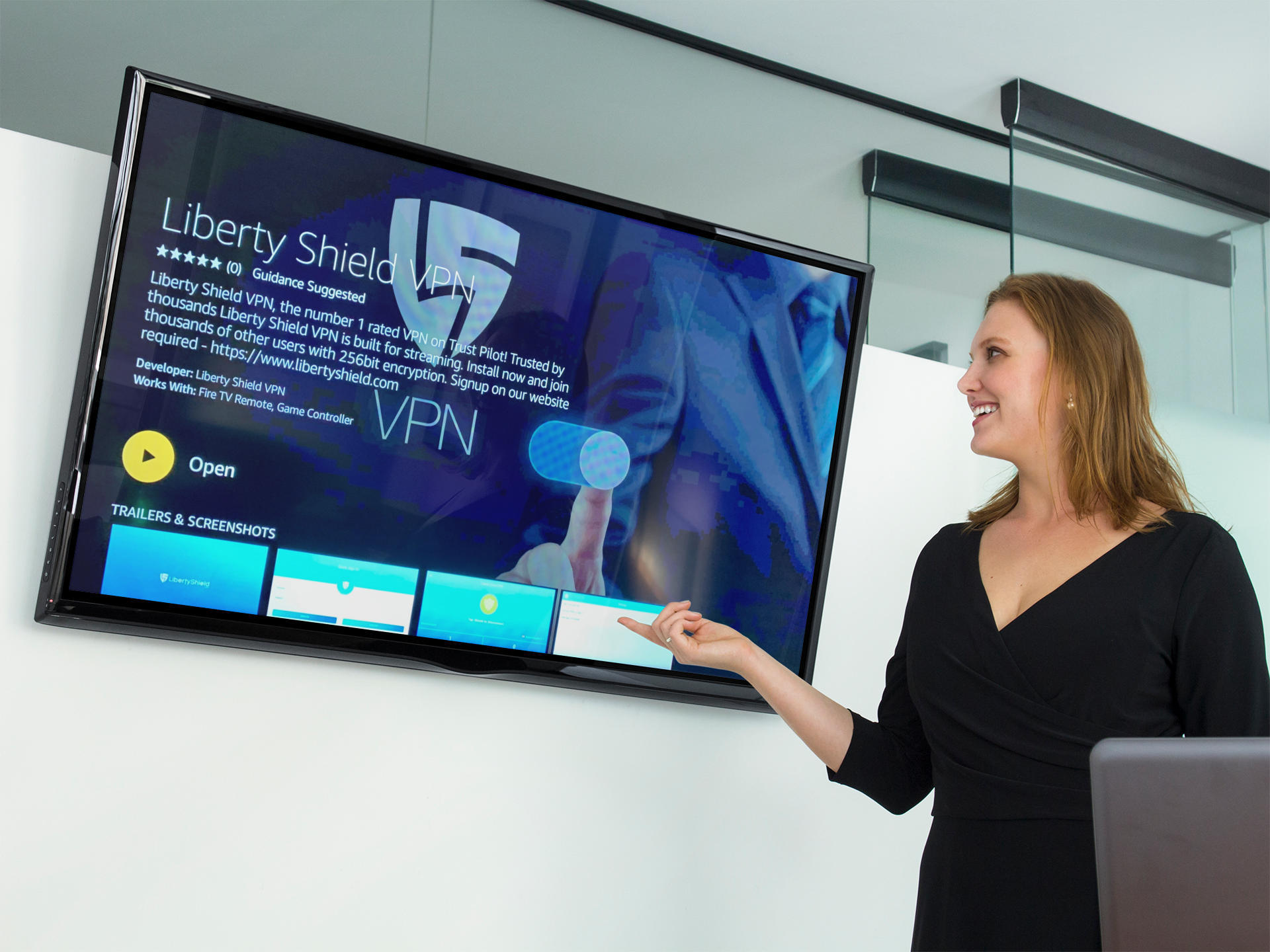 With a free 48-hour trial, unlimited switches between countries and VPN or Proxy connectivity, and the ability to connect multiple devices to Liberty Shield's VPN, Proxy, or VPN routers simultaneously, Liberty Shield can expand your viewing expansion and protecting you and your internet data. It's not just these streaming services, as you can get access to Disney+, BBC iPlayer, HBO Max, and more worldwide!
With an excellent rating on Trustpilot and support available 365 days a year, be assured that you'll get your money's worth.
If you try to access these shows outside of the regions they are open to, you will get an error message. This is basically because their streaming services are geo blocked based on the IP address being used to access it.
Whoops, something went wrong… Streaming Error. You seem to be using an unblocker or proxy.
This is basically because their streaming services are geoblocked based on the IP address being used to access it.
Get a UK IP address
If you want to watch on your Windows PC, Mac, FireTV, iPhone, iPad or Android then you can get a UK Proxy or VPN Apps from Liberty Shield, FREE for 48 hours and then from only £8.99 per month..
Prefer to watch on supported media streaming devices like Now TV, Smart TVs, Apple TV, Xbox, PS4, Roku etc? You'll need a UK configured VPN Router setup as American, available from only £9.99 with Worldwide Shipping available.