It's a beautiful time of the year for most places in the world. Winter is over and the flowers are blooming. Summer is around the corner and school is almost a thing of the past. What a better way to celebrate then to sit at home and watch some USA Netflix May 2019.
Netflix's first political documentary was all the way back in 2015 when it released a documentary on Mitt Romney's run for the presidency. This documentary which last week premiered in January at the Sundance Film Festival looks into the new senator Alexandria Oscasio-Cortez and her unlikely run for the Senate. For just a sneak-peak at what it's all about, check out the director Rachel Lears talk about the project hitting Netflix May 1st.
It's happening—Amy Poehler's directorial debut, Wine Country, is coming soon to Netflix! Starring Amy Poehler, Rachel Dratch, Ana Gasteyer, Paula Pell, Maya Rudolph, Emily Spivey and featuring Tina Fey. Get excited. Get real excited.
See the list of TV series and movies new to USA Netflix May 2019 below. 

How to watch Netflix USA from anywhere…
When you load Netflix USA content in the UK, Germany, Ireland, Netherlands, France, Spain, Portugal, Australia, Dubai, Canada etc. you will get an error message.
Whoops, something went wrong… Streaming Error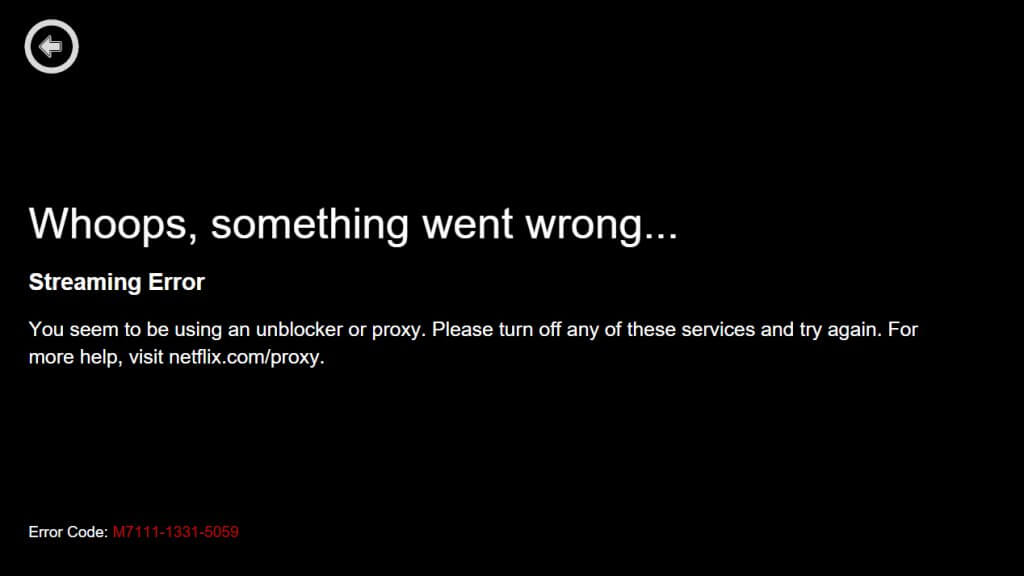 This is basically because their streaming services are geoblocked based on the IP address being used to access it. You must be a USA domestic web user to access American Netflix streaming.
Get a USA IP address.
If you just want to watch on your PC, Mac or iPad. Then you can get a USA Proxy or VPN from Liberty Shield, FREE for 48 hours and then from only £8.99 per month..
Prefer to watch on supported media streaming devices like Smart TVs, Apple TV, Xbox, PS4, Amazon Fire TV, Roku etc? You'll need a UK configured VPN Router setup as British, available from only £12.99 with Worldwide Shipping available.
Furthermore Netflix isn't the only geographically-censored streaming services a VPN or Proxy will allow you to access.  Other USA services like Hulu, HBO GO, NBC Sports and Pandora are available.  Plus with the option to switch to our UK service whenever you like, you can access BBC iPlayer, BBC Sport, ITV Hub, All 4, Sky Go and Now TV.  Essentially you can access international content from virtually anywhere!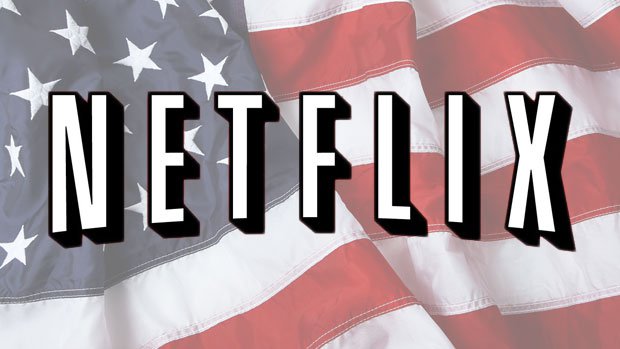 USA Netflix May 2019 – Coming Soon to Netflix
May 1
Austin Powers: International Man of Mystery (1997)
Code Geass: Lelouch of the Rebellion (Season 1)
Chasing Liberty (2004)
The Final Destination (2009)
Inspector Gadget (Season 3) Netflix Original Series
Inside the Mind of a Serial Killer (Season 2)
Kia and Cosmos (2018)
Knock Down The House (2019) Netflix Original Documentary
Manifik 2 (2019) Netflix Original Foreign Movie
May 2nd
John Carter (2012)
Norman: The Moderate Rise and Tragic Fall of a New York Fixer (2016)
May 3rd
Alles ist gut (2019) Netflix Original Foreign Series
Cupcake & Dino – General Services (Season 2) Netflix Original Kids Series
Dead to Me (Season 1) Netflix Original Series
Extremely Wicked, Shockingly Evil and Vile (2019) Netflix Original Movie
The Last Summer (2019) Netflix Original Series
Flinch (Season 1) Netflix Original Reality Series
Jo Pil-ho: The Dawning Rage
Undercover (Season 1) Netflix Original Series
True and the Rainbow Kingdom (Season 3) Netflix Original Kids Series
Tuca & Bertie (Season 1) Netflix Original Series
May 4th
War Horse (2011)
May 8th
Lucifer (Season 4) Netflix Original Series
May 10th
Easy (Season 3) Netflix Original Series
Harvey Street Kids (Season 2) Netflix Original Kids Series
The Society (Season 1) Netflix Original Series
Wine Country (2019) Netflix Original Movie
May 13th
Malibu Rescue (2019) Netflix Original Movie
May 14th
Still Laugh-in: The Stars Celebrate (2019) Netflix Original Stand-up Special
May 17th
It's Bruno (Season 1) Netflix Original Comedy Series
The Rain (Season 2) Netflix Original Danish Series
Saverio Raimondo: Il Satiro Parlante (2019) Netflix Original Stand-up Special
See You Yesterday (2019) Netflix Original Movie
May 21st
Wanda Sykes: Not Normal (2019) Netflix Original Stand-up Special
May 24th
High Seas (Season 1) Netflix Original Spanish Series
She's Gotta Have It (Season 2) Netflix Original Series
The Perfection (2019) Netflix Original Movie
May 30th
The Last Kids on Earth (Season 1) Netflix Original Series
May 31st
How to Sell Drugs Online (Fast) (Season 1) Netflix Original Series
When They See Us (Limited Series) Netflix Original