FIFA WORLD CUP 2022 – QUARTER FINAL PREVIEW
And then there were eight. We have reached the quarter-final stage of the 2022 FIFA World Cup and this is where things begin to get really interesting. As always, comprehensive free live coverage will be offered in the UK by BBC and ITV.
The stakes become greater with every game, the tension grows the further teams go and the agony of defeat becomes more painful the longer it sits in the air waiting to fall. These past two days have represented the first days off during the competition that began on November 20th and has moved at a breakneck pace due to the fact that it is being played during the middle of the domestic football season in Europe.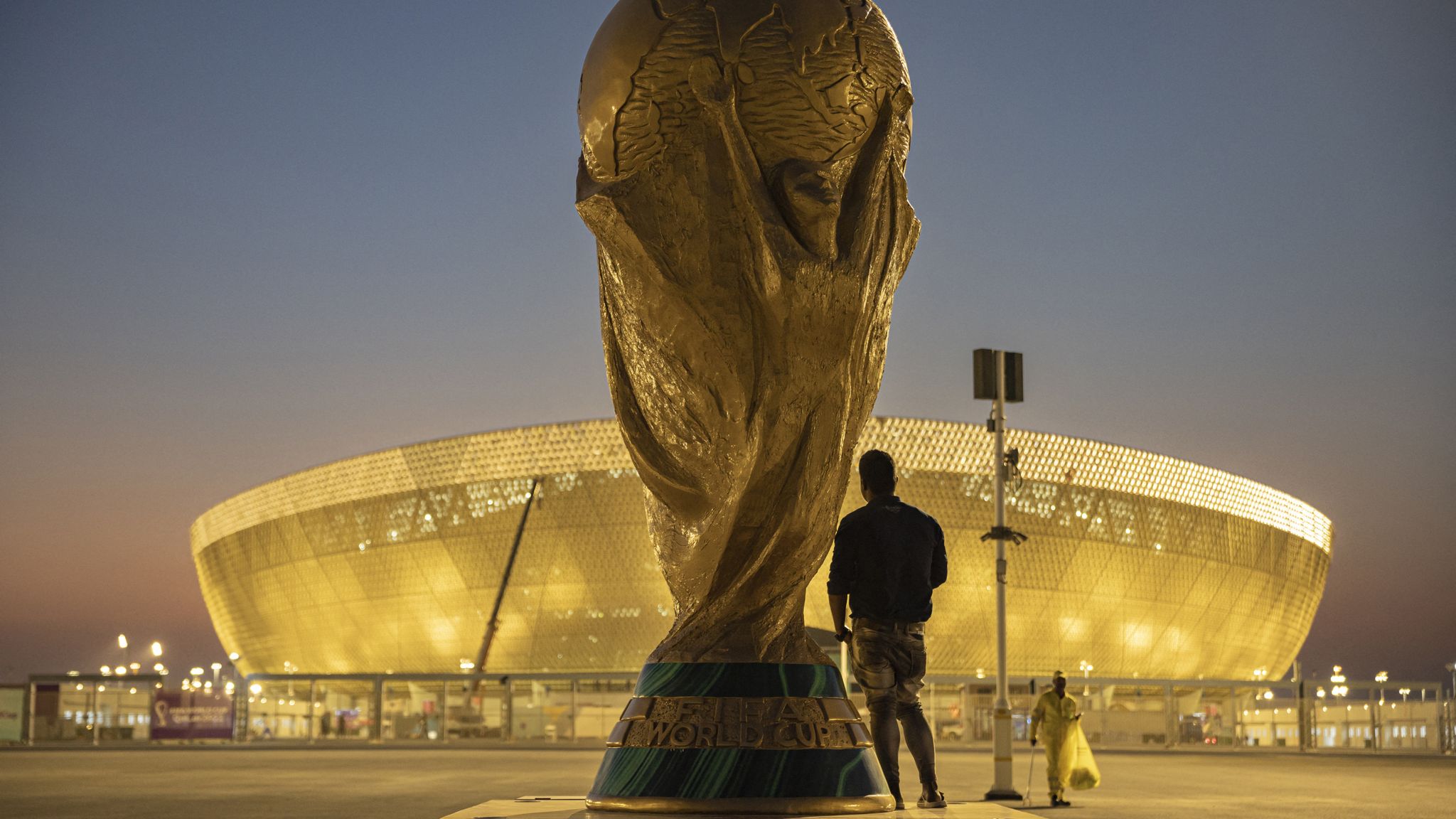 The FIFA World Cup 2022 will take place in qatar from Sunday 20 November until 18 DECEMBER.
Eight teams remain, and there are eight games left. Beginning Friday there will be two quarter-finals, followed by two more on Saturday before a two day break leads us into the semi-finals. If you're looking for daily coverage of the World Cup do check out the World Cup Daily podcast on Anfield Index with Karl Matchett and some delightful Irish chap.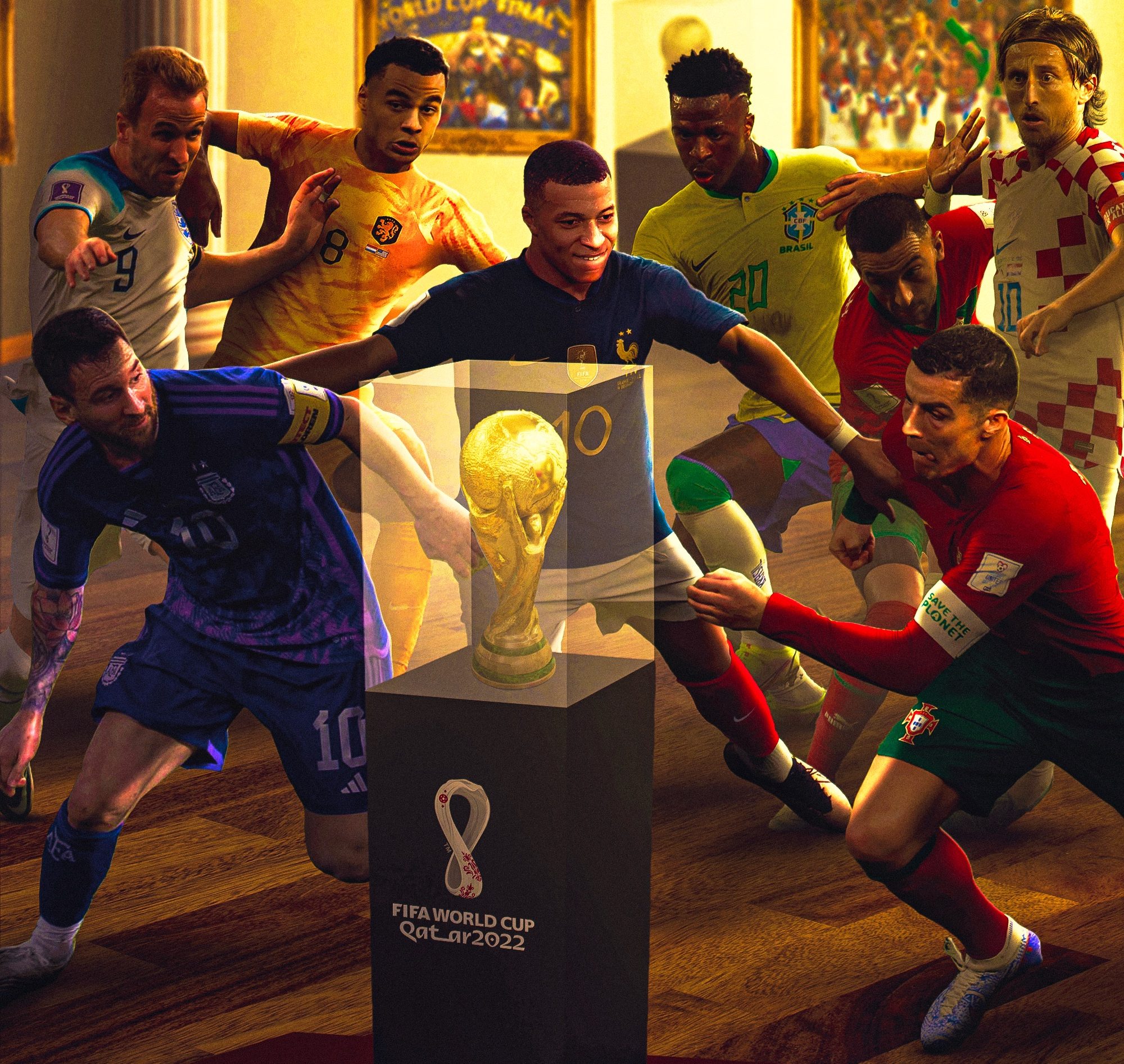 For now, let's get into the preview of the quarter-finals.
It is the first World Cup to be held at this time of the year, so that has also challenged broadcasters BBC and ITV, who will be sharing the coverage while balancing this tournament with some of their flagship shows.
FIFA World Cup 2022 Quarter Final | Netherlands vs Argentina
Of the four ties coming up, this is the one is maybe the hardest to predict if both teams turn up in top form.
This will be the sixth time the sides have met at a World Cup, and the 10th in total. Their first World Cup meeting came in 1974 when they met in Group A of the second round and the Netherlands hammered the Argentines with two goals from Johan Cruyff sandwiching strikes from Ruud Krol and Johnny Rep. That 4-0 win is the most comprehensive victory either side have had over the other. They met again four years later with Argentina getting the ultimate revenge. The match just happened to be the 1978 World Cup final and after Mario Kempes and Dick Nanninga cancelled out each others goals and sent the game to extra time, Kempes and Daniel Bertoni scored the goals which gave the hosts of that World Cup their first experience as World Champions.
They didn't meet again on the biggest stage for 20 years until a hot July day in Marseille that saw Dennis Bergkamp score an outrageous last minute winner to give the Netherlands a 2-1 victory after first half Patrick Kluivert and Claudio Lopez goals left the game deadlocked. In 2006 they played the dullest and least consequential game between the sides, meeting in the final group stage game with both sides already having secured qualification to the knockout phase. Unsurprisingly, the match ended 0-0.
Their last meeting came in the semi-final of the 2014 World Cup. With Germany watching on to see who they would face in the final, Argentina and Netherlands couldn't be separated after 90 minutes so the game went to extra-time. An incredibly tense 30 minutes followed, with neither side wanting to risk conceding a late goal and thus not really committed to attack. After 120 minutes the scoreline was still 0-0 and it was on to penalties, Argentina scored four from four with Messi, Garay, Aguero and Rodriguez all scoring. The Dutch were not so clinical, Kuyt and Robben found the net, but Sneijder and Vlaar both missed and Argentina went on to the finals as 4-2 winners in the shoot-out.
And now here we are eight years later. Much has changed but some familiar faces remain. Louis Van Gaal is once again the Netherlands manager. In the eight years since he left, five others have led the National team but all bar Ronald Koeman were a failure. Koeman walked away from the job to take over at Barcelona, where he subsequently failed and was ridiculed by the Dutch press. Van Gaal replaced Frank DeBoer after last summers European Championships and has, in his typical manner, made them very well organised and difficult to beat. Two players remain in the squad from the 2014 World Cup, Memphis Depay and Stefan de Vrij. Memphis didn't feature against Argentina that time but is certain to start this time, while de Vrij did start but will not this time around.
Only one name remains the same on the Argentine side, Lionel Andres Messi. The greatest player of the past 30 years has one last chance to complete football and win a World Cup for a football mad nation who have largely stood in mourning side the last man to lead them to the promised land, and the only player in history with a real case to be held above Messi in the all-time pantheon, Diego Maradona, passed away two years ago. Messi will never be adored like Diego in their homeland but bringing the World Cup back to Buenos Aires would go a long way towards moving him into similar levels of prestige back home.
This promises to be a highly tactical game, with the Netherlands undeniably strong defensively but Argentina possessing a better midfield. It's likely to a game with very few clear cut chances, and may require a moment of genius by someone like Messi to decide it.
FIFA World Cup 2022 Quarter Final | France vs England
Sunday 10 December | 1900 GMT | ITVX Live TV Streaming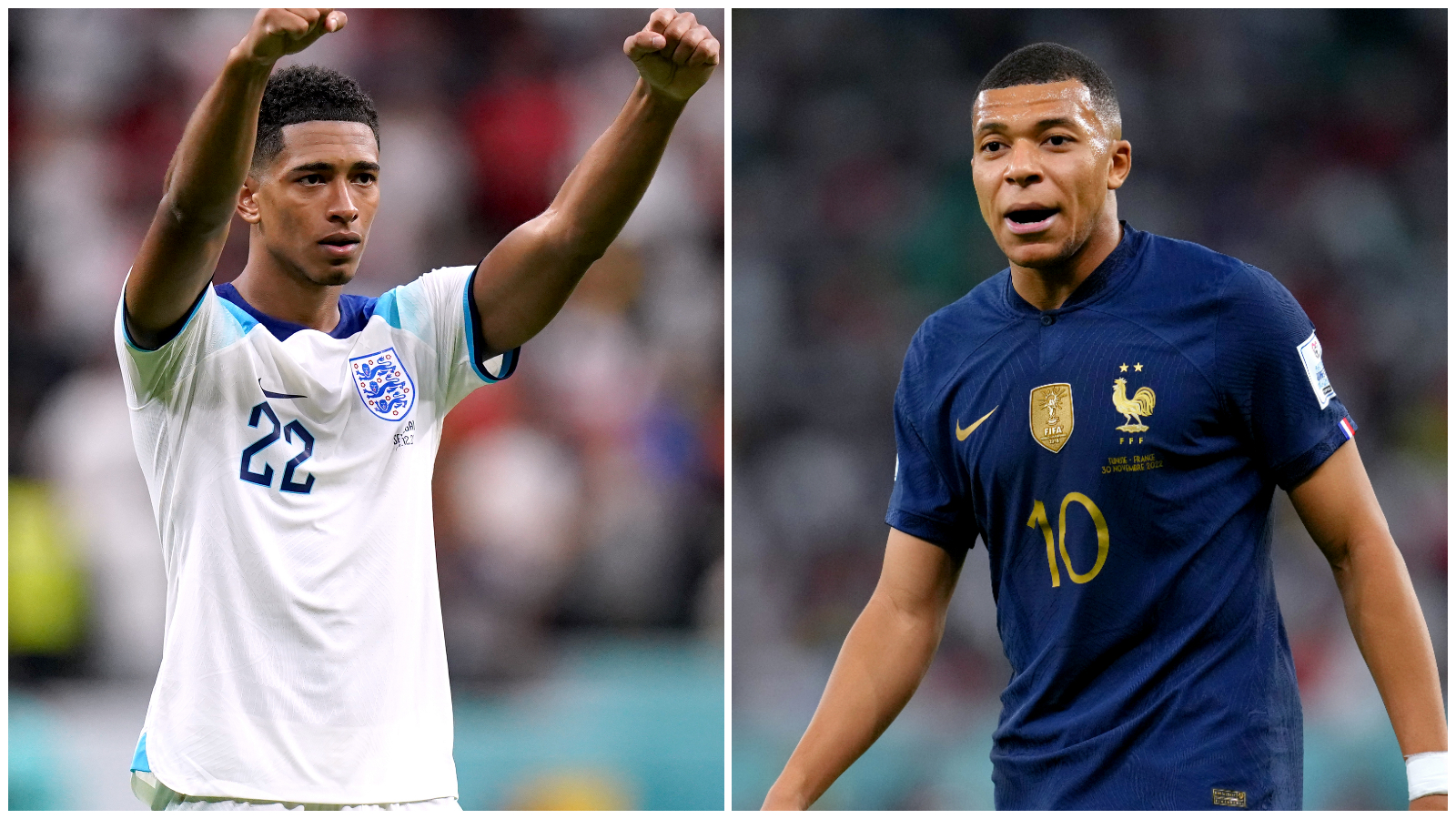 In terms of rivalry games, this is the pick of the quarter-finals from a history and non-footballing point of view, even if they don't have quite the same World Cup history as the Netherlands and Argentina have with each other. These nations have contested 31 games but only two have come at the World Cup and both were group stage games.
The first came in 1966, with England as hosts who would go on to win the competition. Two Roger Hunt goals were enough to give England a 2-0 win in the final match in Group 1, a game that was witnessed by an incredible 98,270 people at Wembley Stadium. England were by far the stronger team, while France were very much in a dark period for the national team. They had failed to qualify for the 1962 World Cup, and were again missing in 1970. The great Just Fontaine had been forced into international retirement in 1960, followed by full retirement in 1962 aged just 28. Without their goalscoring talisman, they lacked real talent and the most notable player in the French team that day is Jean Djorkaeff, who himself is most notable because he is the father of the legendary Youri Djorkaeff.
They met again 16 years later in the first match in Group 4 of the 1982 World Cup at the legendary San Mames Stadium in Bilbao. England won the match 3-1 with Bryan Robson opening the scoring before Gerard Soler brought France level. Robson and Paul Mariner grabbed second half goals to give England their win and set them on their way to topping the group. The defeat turned out to be to France's advantage though. In the second round groupstage, England were paired with West Germany and hosts Spain and would fail to advance, while France landed with Austria and Northern Ireland and topped the group to advance to the semi-finals where they would fall victim to the West Germans on penalties in a match that lives in infamy as The Night Of Seville. The horrific collision between Toni Schumacher and Patrick Battiston that left Battiston in a coma is an all-time World Cup moment.
These sides have eased their way to this point in the competition without ever really having to find their best form. Both have scored plenty of goals, and both have weaknesses in certain areas. For England, the goal has to be stopping Kylian Mbappe and hoping their own hugely talented attackers can find a way through France's backline. Mbappe has undeniably been the player of the tournament and is arguably the best player on the planet right now. With five goals so far in the competition he is the top scorer and if his performance against Poland is anything to go by, he's just getting warmed up.
The most intriguing thing to watch for here is what approach Gareth Southgate takes. Will he stick with the 4-3-3 and go toe-to-toe with France, or will he do what he has habitually done and gone for a safety first back five, with two sitting midfielders forming a back seven, and hope to hit France on the counter attack.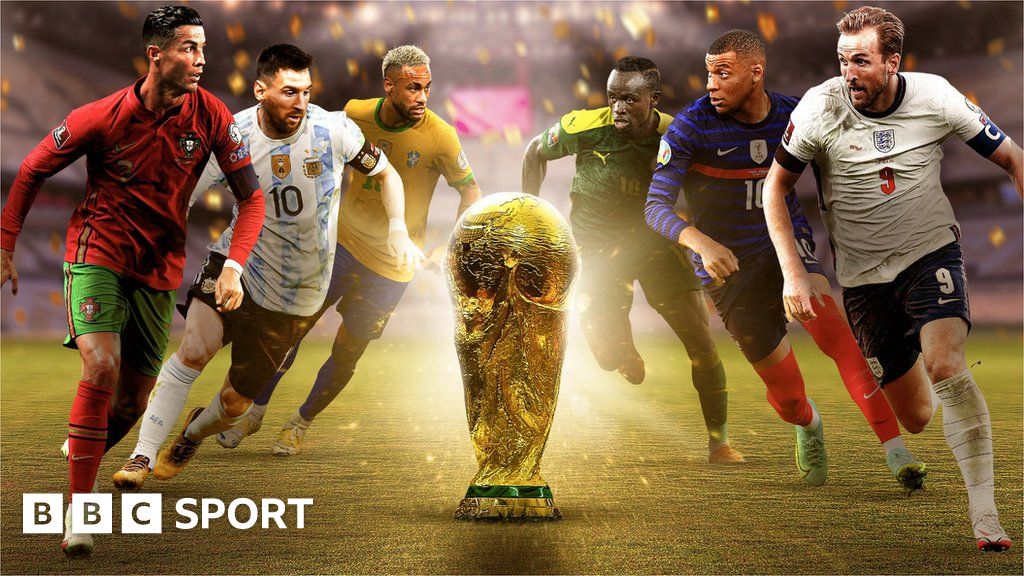 How to watch the FIFA World Cup 2022 from anywhere…
The FIFA World Cup 2022 will be streamed live for free on BBC and ITV as well as their respective BBC iPlayer and ITVX apps for iPhone, iPad, Android, Smart TV, Now TV, FireTV etc.
But these streaming services are not available to everyone, for example when you load Sky Sport in the USA, Germany, Ireland, Netherlands, France, Spain, Portugal, Australia, Dubai, Canada etc. you will get an error message.
BBC IPLAYER ONLY WORKS IN THE UK. SORRY, IT'S DUE TO RIGHTS ISSUES. IN THE UK? HERE'S SOME ADVICE.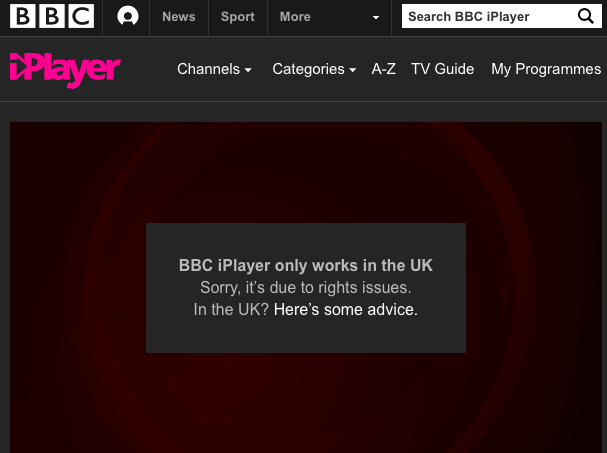 This is basically because their streaming services are geoblocked based on the IP address being used to access it. You must be a UK domestic web user to access BBC and ITVX live tv streaming.
Get a UK IP address for the FIFA World Cup 2022 Quarter Finals
If you want to watch on your Windows PC, Mac, FireTV, iPhone, iPad or Android then you can get a UK Proxy or VPN Apps from Liberty Shield, FREE for 48 hours and then from only £8.99 per month.
Prefer to watch on supported media streaming devices like Now TV, Smart TVs, Apple TV, Xbox, PS4, Roku etc? You'll need a UK configured VPN Router setup as British, available from only £22.99 with Worldwide Shipping available.
Furthermore; BBC and ITVX aren't the only geographically-censored streaming services a VPN or Proxy will allow you to access.  Other UK services like Channel 4, Sky Sports, BT Sport, Amazon Prime and BritBox are available. Plus with the option to switch to our USA service whenever you like, you can access Hulu, HBO GO, Netflix and Pandora.  Essentially you can access international content from virtually anywhere!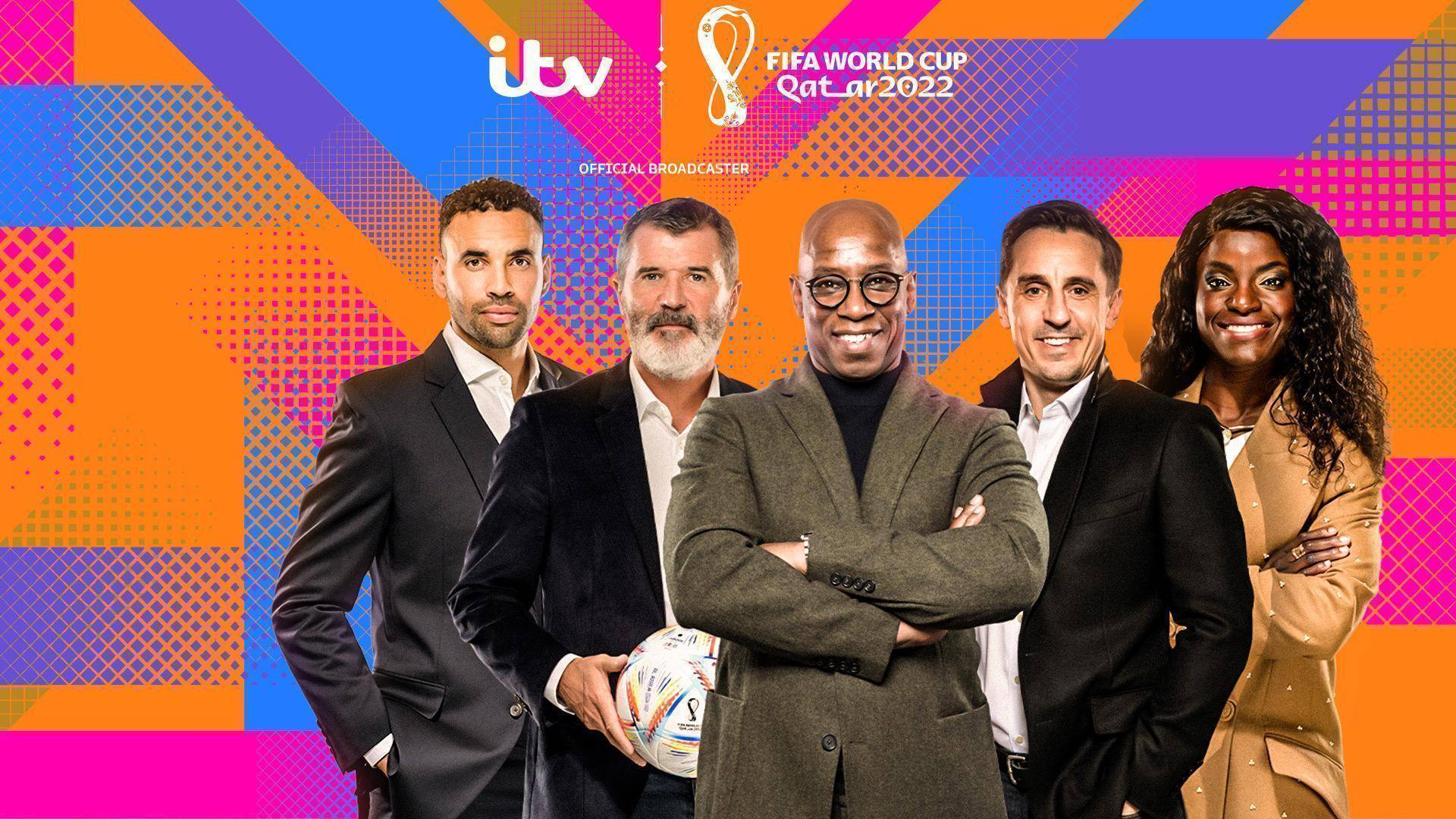 FIFA World Cup 2022 Quarter Finals
Friday 9th December
QF1: Croatia vs Brazil (3pm) BBC One / BBC iPlayer
QF2: Netherlands vs Argentina (7pm) BBC One / BBC iPlayer
Saturday 10th December
QF3: Morocco vs Portugal (3pm) ITV1 / ITVX
QF4: France vs England (7pm) ITV1 / ITVX