FIFA WORLD CUP 2022 – ROUND 2 PREVIEW
The first round of games at the FIFA World Cup 2022 brought us some great action, some rather boring games and a couple of massive shocks. As always, comprehensive free live coverage will be offered in the UK by BBC and ITV.
Japan defeating Germany was a stunning outcome but maybe shouldn't have been. This Japanese team is full of technically gifted players who work brilliantly together and there is plenty of game changing depth available off the bench, as seen in that game against Germany. Saudi Arabia defeating Argentina goes down as one of the biggest shocks in World Cup history and has seen a lot of people write off Argentina's chances of winning the competition.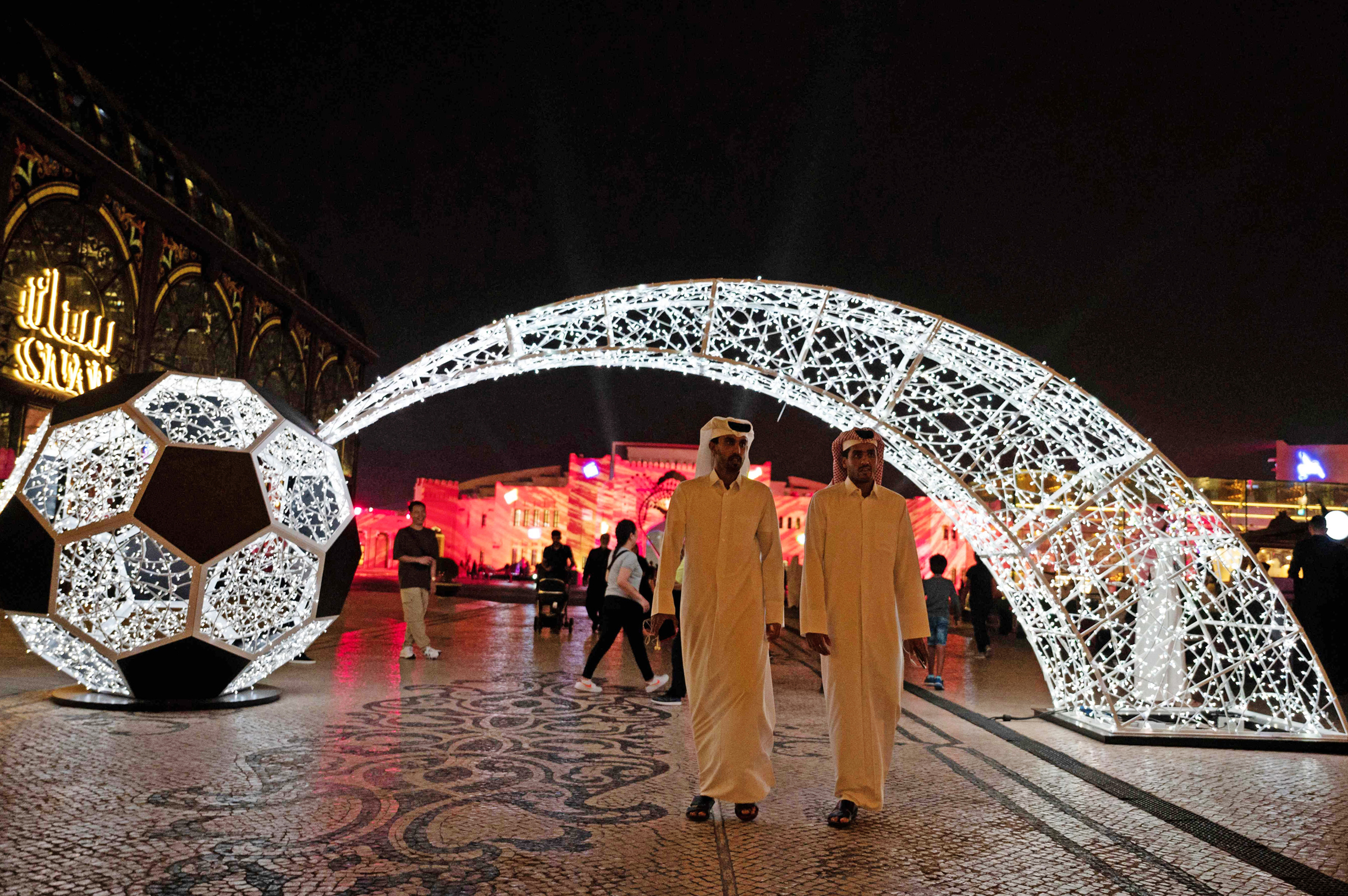 Lionel Messi's team entered the World Cup as one of the favourites, particularly giving this is likely to be Messi's last World Cup and that was seen as a potentially huge motivating factor for the squad. They began well, scoring early and having three first half goals disallowed during a dominant opening 45 minutes. The 1978 and 1986 winners were stunned by two goals in six second half minutes that gave Saudi Arabia their greatest World Cup moment, and Argentina one of their worst.
The FIFA World Cup 2022 will take place in qatar from Sunday 20 November until 18 DECEMBER.
They shouldn't be written off though, let's not forget that in 1990 Argentina lost their opening match to Cameroon before making it all the way to the final. They have a tough game coming up against Mexico, a game that is now a "must-win" if Messi is to have a chance at lifting the World Cup.
Let's jump into our three match preview of the second round of Group Stage games.
It is the first World Cup to be held at this time of the year, so that has also challenged broadcasters BBC and ITV, who will be sharing the coverage while balancing this tournament with some of their flagship shows.
FIFA World Cup 2022 Round 2 | France vs Denmark
Saturday 26 December | 1600 GMT | ITV Live TV Streaming
The two teams favoured to advance from Group D will meet on Saturday afternoon at the questionably named Stadium 974.
France began their campaign by overcoming a early goal conceded and then losing key defender Lucas Hernandez to a serious knee injury that will rule him out of the rest of the tournament, to destroy Australia by a 4-1 scoreline that flattered their opponents. France were rampant at times and looked like a team with serious ambitions of retaining the title they won in Russia.
Kylian Mbappe, Antoine Griezmann, Ousmane Dembele and Olivier Giroud form a potent attack that will be very difficult for any team to stop, and all four showed flashes of what they can offer in the win over Australia. The French have already had to overcome the injury losses of Kante, Pogba and Benzema, as well as the temporary absence of Varane, so losing Lucas is not a new thing to them. His brother Theo, a better left back than Lucas who is actually a central defender being played out of position, will soften the blow as long as Deschamps has the common sense to stick with him.
The Danes will be disappointed by their 0-0 draw with Tunisia, a game in which they failed to perform at anything close to their best level. They did have the majority of possession, and maybe that counted against them as they are set up more to counter attack than to break down set-defences.
Denmark's biggest issue will be a lack of goal scorers in their team. Christian Eriksen is their top scorer with 39 goals and nobody else in the squad has more than 11, with only four in total having hit double figures. Their strength is the defence and speed in transition, and they will be looking to draw France onto them and hope to punish a make-shift French defence.
FIFA World Cup 2022 Round 2 | Spain vs Germany
Sunday 27 November | 1900 GMT | BBC Live TV Streaming
This game was most people's pick as the likely tie of the round, as two of the heavy-hitters, and two of the last three World Champions, come face to face. The game got an extra layer of intrigue added when Germany lost their opening match to Japan, turning this tie into a must-win game for the team who conquered the world in 2014.
Spain's 7-0 victory over Costa Rica went some way towards quietening the concerns that they may not have enough firepower to be a real threat to win this competition, with six different scorers getting in on the act. It also showed the ruthless side to this team. Whereas previous Spain teams might have been content to have a glorified training session having gone in 3-0 up at half-time, Luis Enrique's team were in no mood to play nice and continued to terrorise Costa Rica's defence well into stoppage time.
There are still some doubts that they need to answer, especially in defence where ageing fullbacks and less than ideal central defensive options leave Enrique without an ideal backline with which to mount a real assault on the competition.
Hansi Flick also has issues in defence and hopefully he will abandon the nonsensical decision to play Niklas Sule at right-back moving forward. He also has issues in attack, with Timo Werner missing the competition due to injury and Leroy Sane not being at 100% but Sane should return for this game and along with Serge Gnabry on the other wing they could cause massive issues for Spain's fullbacks.
Losing to Japan might prove to be a good thing for the Germans, as they now have no room for error. They will expect to beat Costa Rica in their final game without much hassle, so their entire focus has to be on this game. It's a game that should suit them, as Flick's style of football should be more effective against a team who play the way Spain play than a team who plays the way Japan do. It should be fascinating to watch.
FIFA World Cup 2022 Round 2 | Portugal vs Uruguay
Monday 28 November | 1900 GMT | ITV Live TV Streaming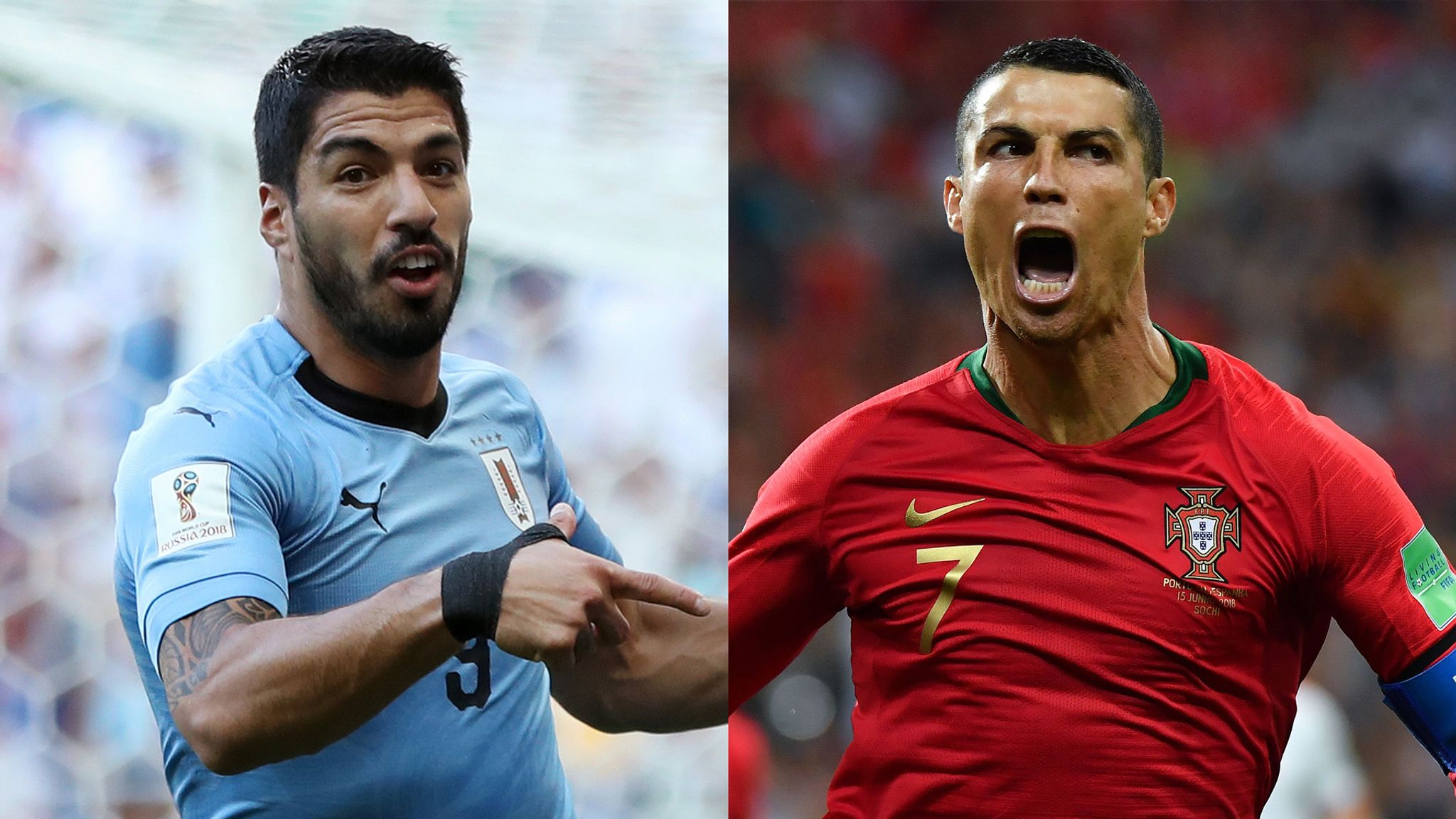 A match in which the dark arts of football should be prevalent on Monday night as Portugal meet Uruguay in an enormously important game for both sides in Group H, which is arguably the toughest group of the eight. An early prediction for this game is that there will be plenty of diving and waving of imaginary cards, followed by some very creative time-wasting late on.
Portugal took on Ghana in their opening match and went 1-0 up through a Cristiano penalty, awarded after the scoring himself dived in the box. How it wasn't overturned is anyone's guess but it's undeniable that Salisu played the ball and that Cristiano, knowing the chance was gone, threw himself to the ground. They were pegged back six minutes later as Mohammed Kudus caught Ruben Dias and Danilo Pereira napping and stole in to feed Andre Ayew for the equaliser. A well taken goal by Joao Felix put them back in front on 77 minutes before Rafael Leao made it 3-1 just three minutes later. Comical defending from Joao Cancelo gifted Ghana an opening on 88 and they capitalised to make it 3-2. Portugal somehow clung on for a 3-2 victory despite their own best efforts to gift Ghana an equaliser in the last minute of added time.
The Portuguese squad has everything necessary to win this tournament but might be held back by a manager who doesn't put enough faith in the right players, and the insistence on playing Cristiano from the start rather than off the bench where he is likely to have more of an impact. His performance against Ghana was poor but he got his goal and that's all he is likely to care about. The likes of Bruno, Bernardo, Joao Felix and Leao would all benefit more from playing without him. Danilo Pereira is a liability in defence, especially given neither starting fullback is particularly strong defensively, but replacing him with teenager Antonio Silva doesn't seem like something Fernando Santos will consider.
Uruguay's 0-0 draw with South Korea will have disappointed them, but  their overall performance is likely to be more concerning than the final outcome. They seemed quite flat, and didn't get nearly enough from their midfield in particular. For the likes of Suarez and Nunez to be effective, Uruguay need their midfield to be a lot more progressive and they could do with adding some creativity into the team. Quite why Matias Vecino was picked ahead of
The injury to Ronald Araujo, which they will hope he will be back from for this one, did force them to play a deeper defensive line than they likely would have liked and that altered how they played overall. They need to find a way to overcome Araujo's absence if he continues to miss games. The lack of pace in the Araujo-less defence could be a significant issue against this Portuguese team and the Martin Cacares-Diego Godin right-back-right centre-back pairing is exceptionally slow.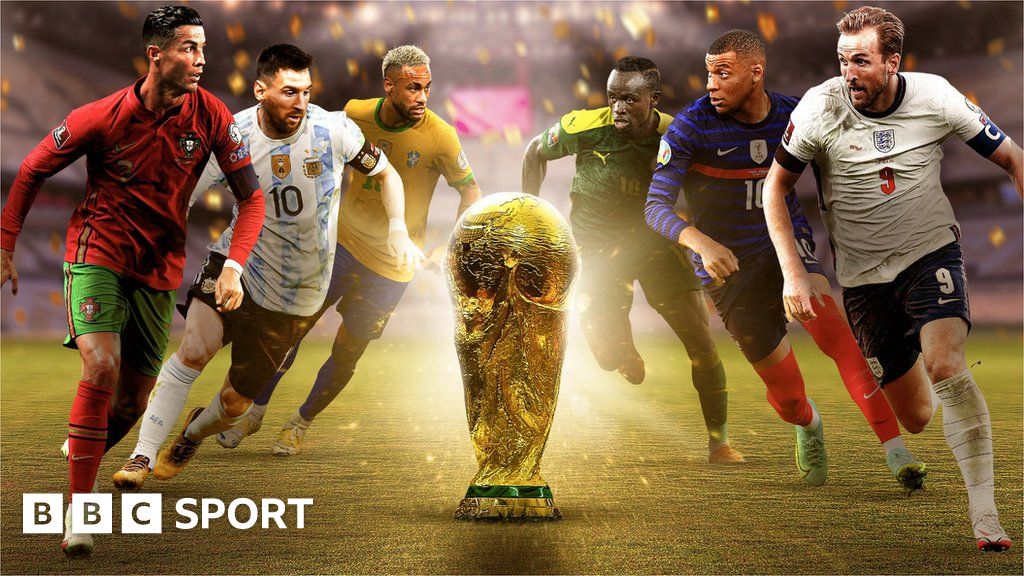 How to watch the FIFA World Cup 2022 from anywhere…
The FIFA World Cup 2022 will be streamed live for free on BBC and ITV as well as their respective BBC iPlayer and ITV Hub apps for iPhone, iPad, Android, Smart TV, Now TV, FireTV etc.
But these streaming services are not available to everyone, for example when you load Sky Sport in the USA, Germany, Ireland, Netherlands, France, Spain, Portugal, Australia, Dubai, Canada etc. you will get an error message.
BBC IPLAYER ONLY WORKS IN THE UK. SORRY, IT'S DUE TO RIGHTS ISSUES. IN THE UK? HERE'S SOME ADVICE.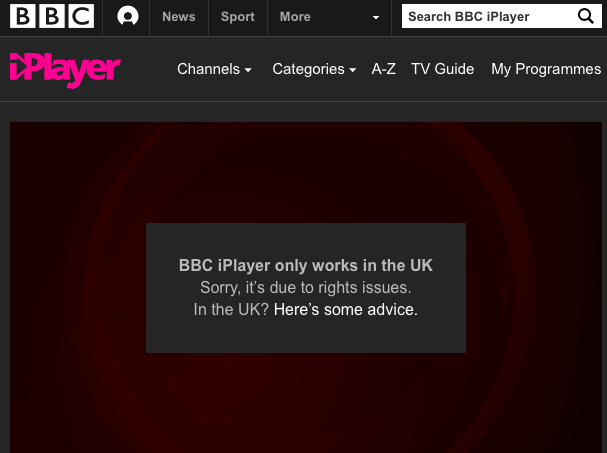 This is basically because their streaming services are geoblocked based on the IP address being used to access it. You must be a UK domestic web user to access BBC and ITV live tv streaming.
Get a UK IP address for the FIFA World Cup 2022
If you want to watch on your Windows PC, Mac, FireTV, iPhone, iPad or Android then you can get a UK Proxy or VPN Apps from Liberty Shield, FREE for 48 hours and then from only £8.99 per month.
Prefer to watch on supported media streaming devices like Now TV, Smart TVs, Apple TV, Xbox, PS4, Roku etc? You'll need a UK configured VPN Router setup as British, available from only £18.99 with Worldwide Shipping available.
Furthermore; BBC and ITV aren't the only geographically-censored streaming services a VPN or Proxy will allow you to access.  Other UK services like Channel 4, Sky Sports, BT Sport, Amazon Prime and BritBox are available. Plus with the option to switch to our USA service whenever you like, you can access Hulu, HBO GO, Netflix and Pandora.  Essentially you can access international content from virtually anywhere!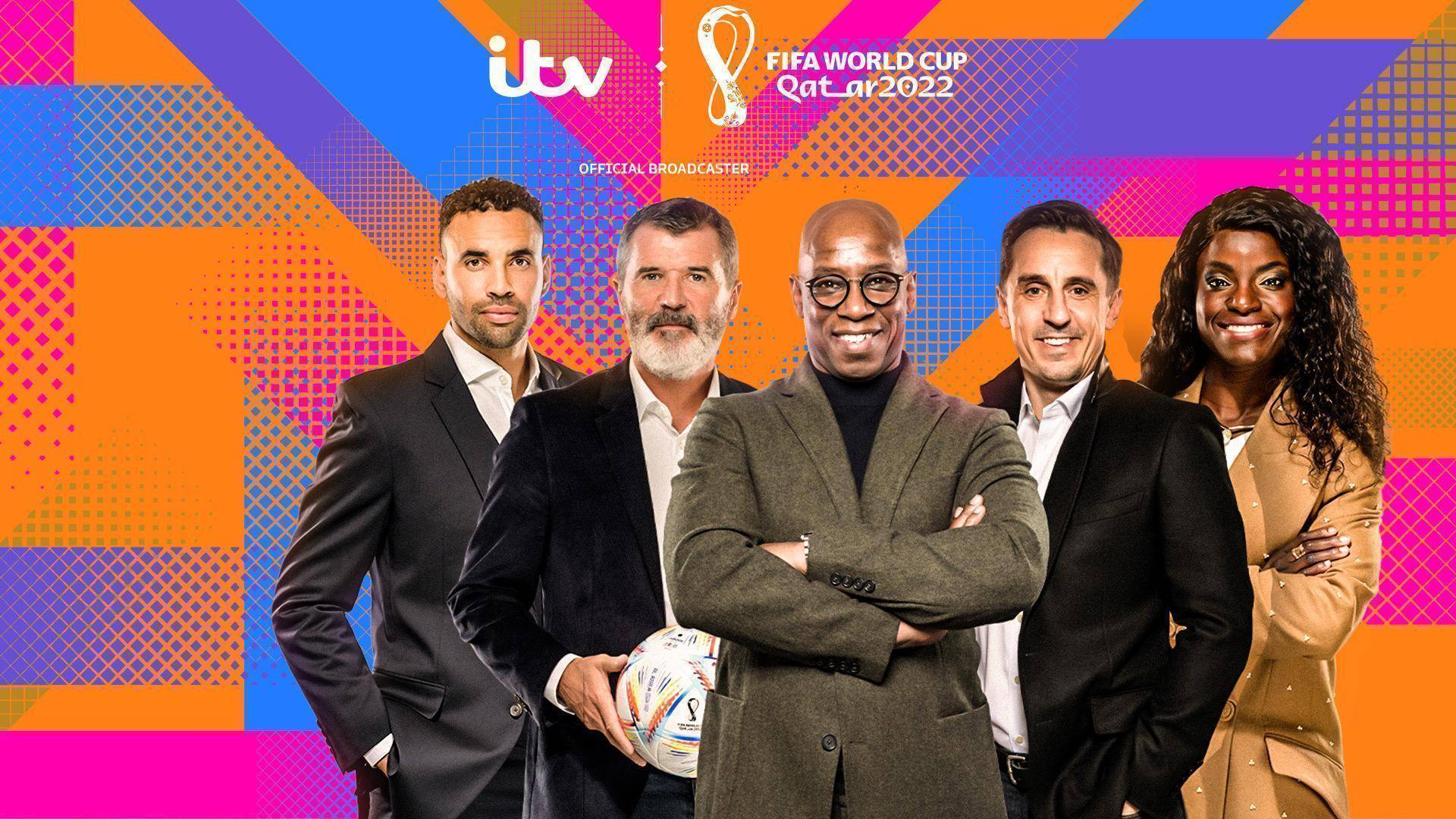 World Cup 2022 TV schedule (all times GMT)
Sunday November 20
Qatar vs Ecuador 4pm BBC
Monday November 21
England vs Iran 1pm BBC
Senegal vs Holland 4pm ITV
USA vs Wales 7pm ITV
Tuesday November 22
Argentina vs Saudi Arabia 10am ITV
Denmark vs Tunisia 1pm ITV
Mexico vs Poland 4pm BBC
France vs Australia 7pm BBC
Wednesday November 23
Morocco vs Croatia 10am ITV
Germany vs Japan 1pm ITV
Spain vs Costa Rica 4pm ITV
Belgium vs Canada 7pm BBC
Thursday November 24
Switzerland vs Cameroon 10am ITV
Uruguay vs South Korea 1pm BBC
Portugal vs Ghana 4pm ITV
Brazil vs Serbia 7pm BBC
Friday November 25
Wales vs Iran 10am BBC
Qatar vs Senegal 1pm BBC
Holland vs Ecuador 4pm ITV
England vs USA 7pm ITV
Saturday November 26
Tunisia vs Australia 10am BBC
Poland vs Saudi Arabia 1pm ITV
France vs Denmark 4pm ITV
Argentina vs Mexico 7pm ITV
Sunday November 27
Japan vs Costa Rica 10am ITV
Belgium vs Morocco 1pm BBC
Croatia vs Canada 4pm BBC
Spain vs Germany 7pm BBC
Monday November 28
Cameroon vs Serbia 10am ITV
South Korea vs Ghana 1pm BBC
Brazil vs Switzerland 4pm ITV
Portugal vs Uruguay 7pm ITV
Tuesday November 29
Ecuador vs Senegal 3pm ITV
Holland vs Qatar 3pm ITV
Iran vs United States 7pm BBC
Wales vs England 7pm BBC
Wednesday November 30
Tunisia vs France 3pm BBC
Australia vs Denmark 3pm BBC
Poland vs Argentina 7pm BBC
Saudi Arabia vs Mexico 7pm BBC
Thursday December 1
Canada vs Morocco 4pm BBC
Croatia vs Belgium 4pm BBC
Japan vs Spain 7pm ITV
Costa Rica vs Germany 7pm ITV
Friday December 2
Ghana vs Uruguay 4pm BBC
South Korea vs Portugal 4pm BBC
Serbia vs Switzerland 7pm ITV
Cameroon vs Brazil 7pm ITV