FIFA WORLD CUP 2022 – ROUND 3 PREVIEW
This World Cup is very strange for a lot of reasons. As always, comprehensive free live coverage will be offered in the UK by BBC and ITV.
First and foremost, the calibre of football fluctuates wildly from game to game. Some games have been excellent, full of excitement and free flowing football, while others have been horrendous, like waiting for your toaster to deliver its payload only to discover you hadn't plugged it in.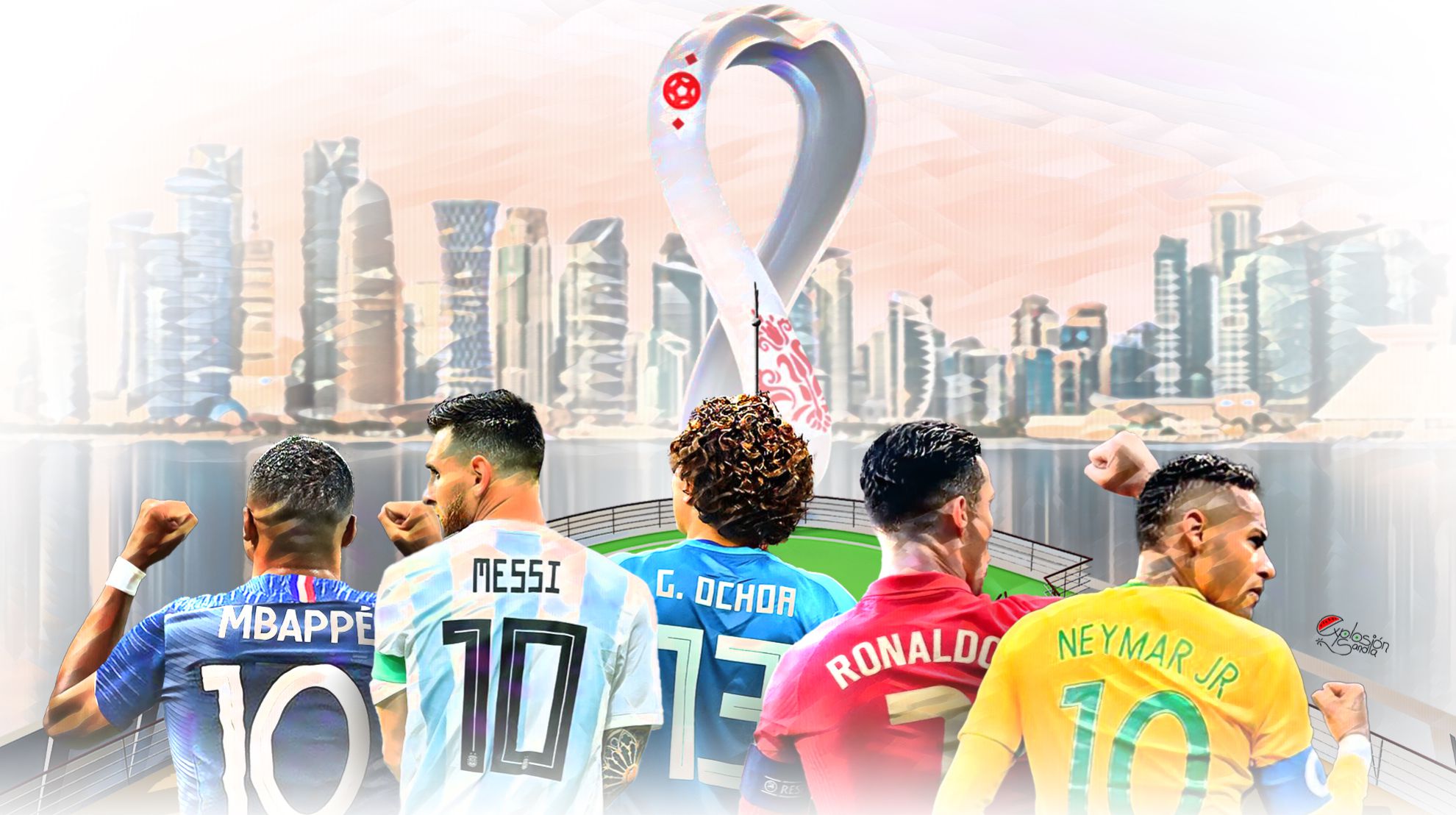 Secondly, the half empty stadiums at most matches meaning that the atmosphere has left an awful lot to be desired. Now of course FIFA and Qatar will tell you that every game is a near sell-out but anyone with functioning eyes and ears can tell that's far from the case. Even worse, these stadiums with the hoards of empty seats aren't filled by fans of the competing nations for the most part. Paid fans, shipped in from all over Asia by the Qatari's, are filling spaces and trying their best to make some noise but it's not authentic.
The FIFA World Cup 2022 will take place in qatar from Sunday 20 November until 18 DECEMBER.
And finally, and this one is a positive, there have already been a lot of big shocks. Not since Japan/South Korea in 2002 have we seen so many, maybe it's an Asian thing?
Anyway enough ranting and raving, let's jump into our three match preview of the third round of Group Stage games.
It is the first World Cup to be held at this time of the year, so that has also challenged broadcasters BBC and ITV, who will be sharing the coverage while balancing this tournament with some of their flagship shows.
FIFA World Cup 2022 Round 3 | Poland vs Argentina
Wednesday 30 December | 1900 GMT | BBC Live TV Streaming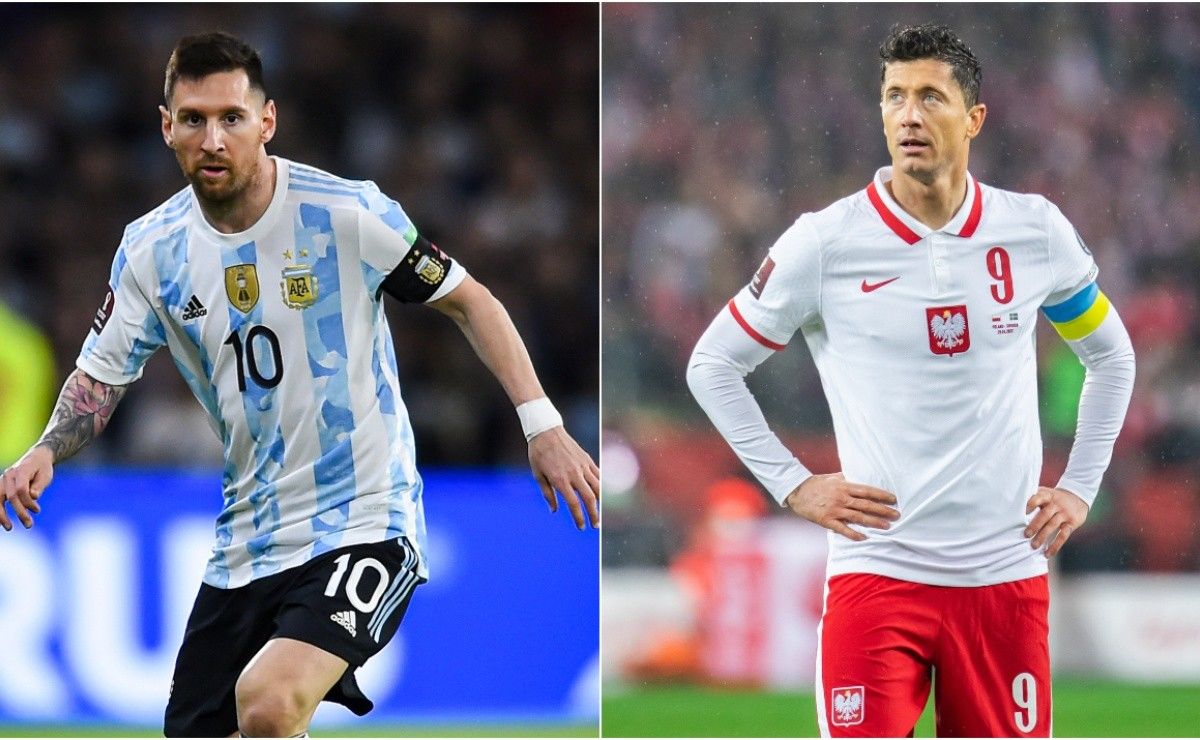 Two legends face off on Wednesday battling to take a place in the last 16 of the 2022 World Cup.
Robert Lewandowski scored his first ever World Cup goal in Poland's 2-0 victory over Saudi Arabia. That win, following their opening draw against Mexico, gives Poland four points from their two games and puts them top of the group. Lewandowski missed a penalty in that game against Mexico and it seemed like Poland might once again disappoint on the biggest stage, having finished bottom of their group in 2018.
Lewandowski is unlikely to feature in another World Cup, given his age, and it was a massive moment for him to get his goal against Saudi Arabia. A bigger moment would be leading his team to the knockout stages, something that Poland have not accomplished since the 1986 World Cup in Mexico. Poland could go through even if they lose but a win or draw in this game will guarantee them a spot in the last 16.
As great a player as Lewandowski is, this game is about one player and his World Cup legacy. Lionel Messi is the best player of the past 30 years and the only player with a real claim to have been better in the history of the game is his compatriot Diego Maradona. Messi will be forever compared to Maradona, their nationality, their size and their incredible left foots make the comparisons easy to make. Depending on the age of the person you ask, you'll get different answers on who was better, except in three places. Everybody in Barcelona will say Messi. Everybody in Naples will say Maradona. And then there is their homeland.
Messi, for all his brilliance, has never had the level of adulation in Argentina that Maradona still has. El Diego is an icon to his people. Had the great man decided to form his own religion, the majority of the country would have created alters of worship in their homes. Messi is admired as a truly great player, but there has been a feeling that Argentina's failure to win a World Cup with him in the team are his failures, because Diego took a lesser team than the teams Messi has played in to the promised land. This is an unfair view, but one that Messi would love to address in the best possible way. Argentina could scrap through with a draw but really this game is must win for La Albiceleste.
FIFA World Cup 2022 Round 2 | Croatia vs Belgium
Thursday 1 December | 1500 GMT | BBC Live TV Streaming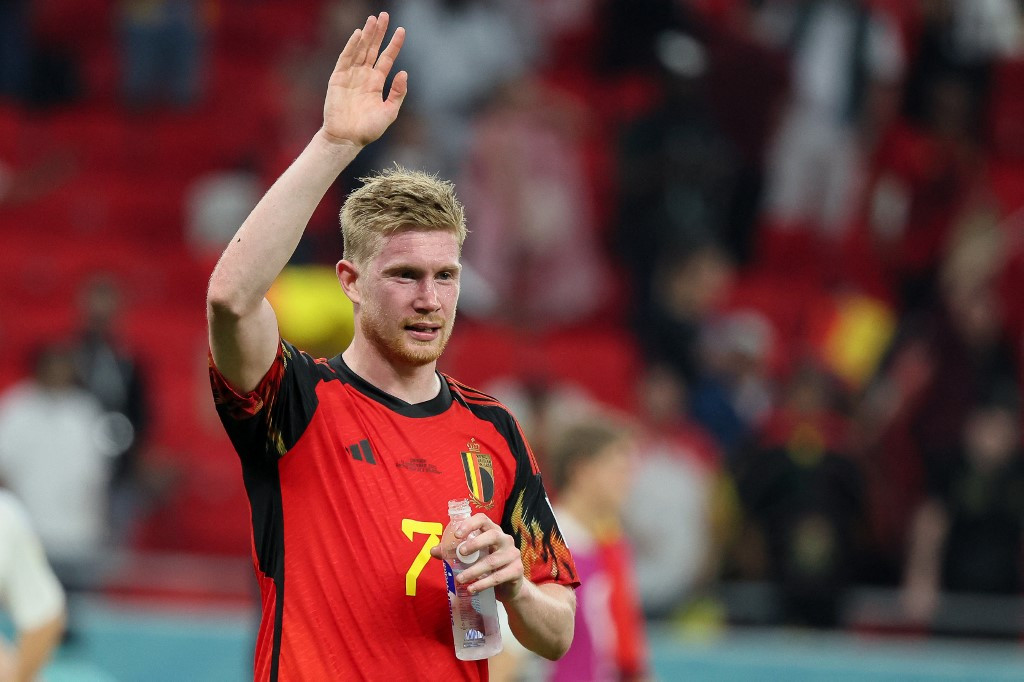 Two ageing teams putting on the last dance for "Golden Generations" are Thursday's marquee game and one team comes in desperate for the win in order to avoid defeat.
Croatia's true Golden Generation was the 1996 vintage that were so refreshing at that years Euros. Coming off the back of the collapse of Yugoslavia, with war having torn through their homeland for four years prior to those Euros, they brought renewed hope and joy to their country. They were eliminated in the quarter-finals by eventual winners Germany, but their demolition of defending champions Denmark, highlighted by Davor Suker's legendary chipped goal, was the best performance of the tournament by any team.
This generation aren't as talented as that generation, though Luka Modric might be the best player his country has ever produced. They are seen as a Golden Generation because of their exploits at the 2018 World Cup in Russia. They reached the final, and though the final score showed them soundly beaten, they gave France plenty of scares in that game and if they weren't burdened with the calamitous presence of Dejan Lovren perhaps their defense would have put up a better showing. They are still burdened by Lovren, and he was at fault for Canada's goal in their last outing, but they overcame that to win 4-1 and move themselves to four points after their opening draw with Morocco. A draw will send them through, but a win is needed to ensure that they top the group.
Roberto Martinez has done a terrible job refreshing this Belgium squad. He has allowed them to become old and slow, and not replenished the talent ranks. Eleven of the 26 man squad are 30 or older, with another four set to turn 30 at their next birthday. Sixteen of the 23 man squad from the last World Cup are once again present at this one. Of the seven who aren't part of this squad, form of them are retired or else Martinez would likely have picked them as well. This despite the plethora of young talent that Belgium continues to produce. There are only seven players aged 24 or younger, and none hold more than 11 caps. Having had Courtois, Kompany, Vertonghen, Alderweireld, Vermaelen, Witsel, DeBruyne, Hazard and Lukaku, their failure to even reach a major final is shambolic, though what more could you expect from a team managed by a man who's prior job involved getting sacked by Everton.
Anything other than a win will likely see Belgium bow out, and bring to an end an era that truly has been disappointing given the talent they've had available. This is their last chance to make something of the outrageous talent they've had at their disposal before a complete rebuild will be needed. They somehow defeated Canada despite getting outplayed, and then lost to Morocco. This game is must-win, or they will go home and face ridicule. All is not well in the camp, with Hazard taking shots at the ageing defence, and Vertonghen responding with comments about the ageing attack. The truth is that this team isn't ageing, it has aged.
FIFA World Cup 2022 Round 3 | Serbia vs Switzerland
Friday 2 December | 1900 GMT | ITV Live TV Streaming
Fine, this is a personal pick. It's not an exciting game. It seems more likely to end in a turgid draw than anything else, but I have a lot riding on this game.
By a lot, I mean I will look incredibly foolish if Serbia are eliminated in the group stage after I predicted them to make the final on the A-Eye Scouted podcast I host with Karl Matchett. Matchett had them reaching the semi-finals, so we'll both look like clowns but I am not here to protect his credibility. My own is all I care about!
I know I promised that I'd stopped ranting and raving but Dragan Stojkovic and his team are letting me down! They've clearly been hampered by the injury to Dusan Vlahovic but there's not excuse for the cowardly performance they put in against Brazil, or the dreadful defending we saw against Cameroon. The steadfast refusal to play Ivan Ilic, comfortably their best midfielder, is absolutely baffling as well. He and Vlahovic, fitness allowing, need to start this game.
I need Serbia to win, and I need Brazil to get at least a draw against Cameroon so that Serbia make it through to the next round. It's that simple.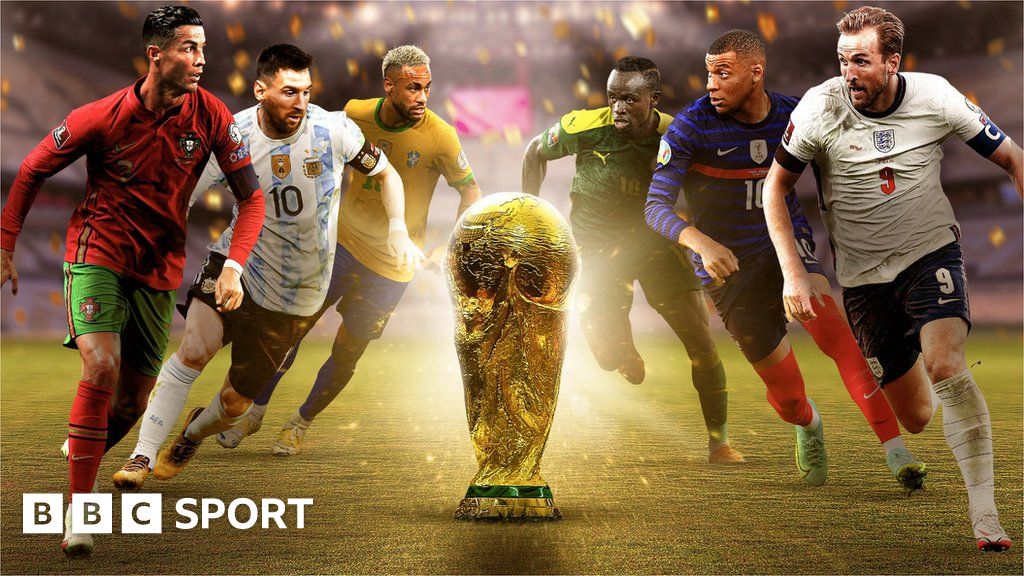 How to watch the FIFA World Cup 2022 from anywhere…
The FIFA World Cup 2022 will be streamed live for free on BBC and ITV as well as their respective BBC iPlayer and ITV Hub apps for iPhone, iPad, Android, Smart TV, Now TV, FireTV etc.
But these streaming services are not available to everyone, for example when you load Sky Sport in the USA, Germany, Ireland, Netherlands, France, Spain, Portugal, Australia, Dubai, Canada etc. you will get an error message.
BBC IPLAYER ONLY WORKS IN THE UK. SORRY, IT'S DUE TO RIGHTS ISSUES. IN THE UK? HERE'S SOME ADVICE.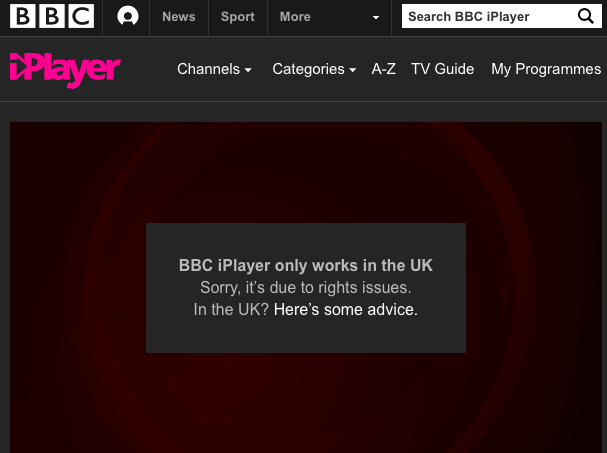 This is basically because their streaming services are geoblocked based on the IP address being used to access it. You must be a UK domestic web user to access BBC and ITV live tv streaming.
Get a UK IP address for the FIFA World Cup 2022
If you want to watch on your Windows PC, Mac, FireTV, iPhone, iPad or Android then you can get a UK Proxy or VPN Apps from Liberty Shield, FREE for 48 hours and then from only £8.99 per month.
Prefer to watch on supported media streaming devices like Now TV, Smart TVs, Apple TV, Xbox, PS4, Roku etc? You'll need a UK configured VPN Router setup as British, available from only £18.99 with Worldwide Shipping available.
Furthermore; BBC and ITV aren't the only geographically-censored streaming services a VPN or Proxy will allow you to access.  Other UK services like Channel 4, Sky Sports, BT Sport, Amazon Prime and BritBox are available. Plus with the option to switch to our USA service whenever you like, you can access Hulu, HBO GO, Netflix and Pandora.  Essentially you can access international content from virtually anywhere!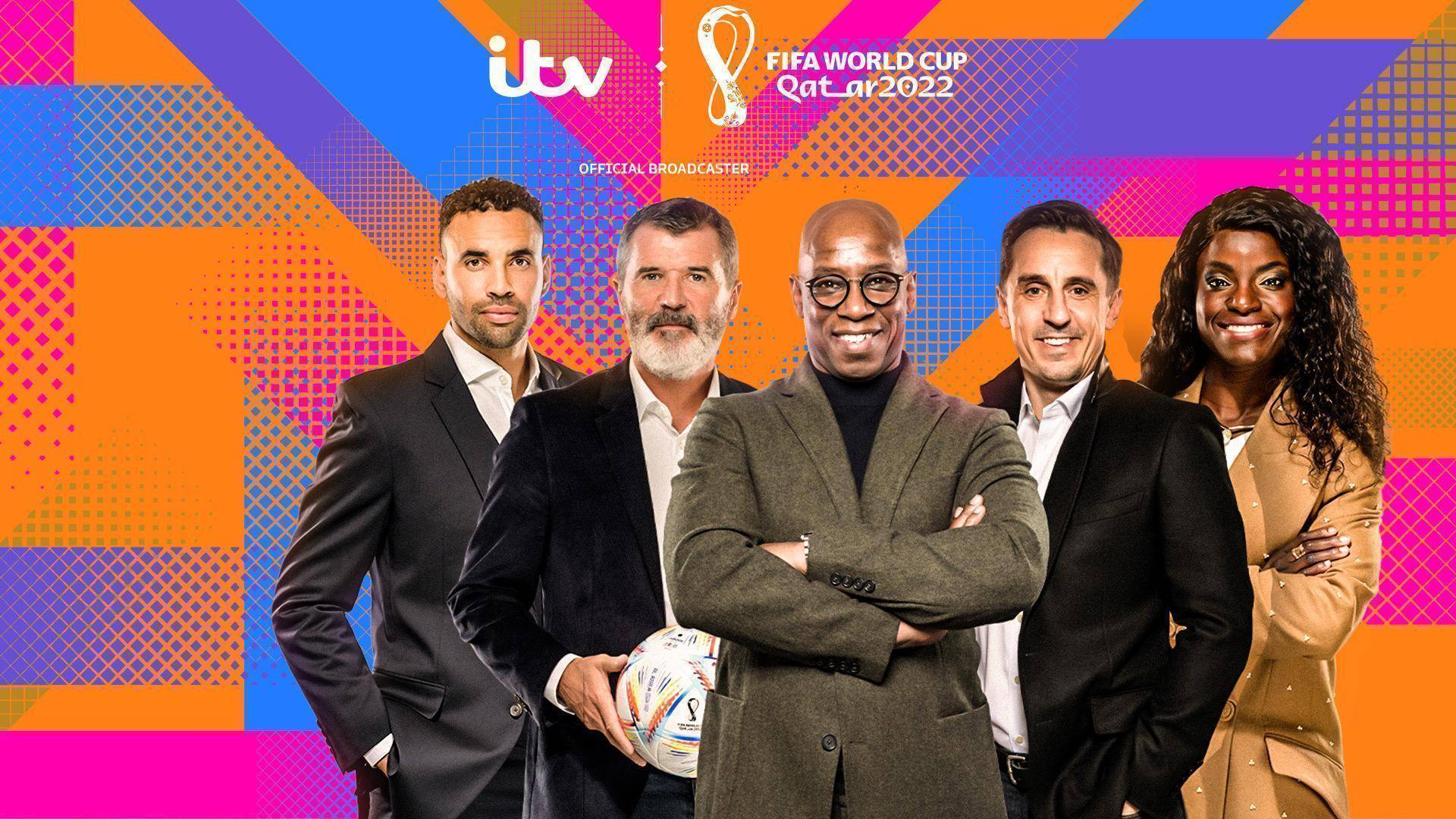 World Cup 2022 TV schedule (all times GMT)
Sunday November 20
Qatar vs Ecuador 4pm BBC
Monday November 21
England vs Iran 1pm BBC
Senegal vs Holland 4pm ITV
USA vs Wales 7pm ITV
Tuesday November 22
Argentina vs Saudi Arabia 10am ITV
Denmark vs Tunisia 1pm ITV
Mexico vs Poland 4pm BBC
France vs Australia 7pm BBC
Wednesday November 23
Morocco vs Croatia 10am ITV
Germany vs Japan 1pm ITV
Spain vs Costa Rica 4pm ITV
Belgium vs Canada 7pm BBC
Thursday November 24
Switzerland vs Cameroon 10am ITV
Uruguay vs South Korea 1pm BBC
Portugal vs Ghana 4pm ITV
Brazil vs Serbia 7pm BBC
Friday November 25
Wales vs Iran 10am BBC
Qatar vs Senegal 1pm BBC
Holland vs Ecuador 4pm ITV
England vs USA 7pm ITV
Saturday November 26
Tunisia vs Australia 10am BBC
Poland vs Saudi Arabia 1pm ITV
France vs Denmark 4pm ITV
Argentina vs Mexico 7pm ITV
Sunday November 27
Japan vs Costa Rica 10am ITV
Belgium vs Morocco 1pm BBC
Croatia vs Canada 4pm BBC
Spain vs Germany 7pm BBC
Monday November 28
Cameroon vs Serbia 10am ITV
South Korea vs Ghana 1pm BBC
Brazil vs Switzerland 4pm ITV
Portugal vs Uruguay 7pm ITV
Tuesday November 29
Ecuador vs Senegal 3pm ITV
Holland vs Qatar 3pm ITV
Iran vs United States 7pm BBC
Wales vs England 7pm BBC
Wednesday November 30
Tunisia vs France 3pm BBC
Australia vs Denmark 3pm BBC
Poland vs Argentina 7pm BBC
Saudi Arabia vs Mexico 7pm BBC
Thursday December 1
Canada vs Morocco 4pm BBC
Croatia vs Belgium 4pm BBC
Japan vs Spain 7pm ITV
Costa Rica vs Germany 7pm ITV
Friday December 2
Ghana vs Uruguay 4pm BBC
South Korea vs Portugal 4pm BBC
Serbia vs Switzerland 7pm ITV
Cameroon vs Brazil 7pm ITV