Watch Netflix Gems with a Liberty Shield VPN! Need a Netflix VPN?
Three months in the year 2021, people still can't travel anywhere they want. However, that does not mean we shouldn't be able to experience something new form other countries. Like the USA and the UK, other countries have their entertainment. From Bollywood movies to Korean dramas,  you can see these shows from all around the world with a Netflix VPN from Liberty Shield. Fun fact: Netflix in 2020 spent around 17 billion on original programming from all over the world! There is no better time to get a Netflix VPN.
Watch Love Alarm Season 2 with Netflix VPN
Love Alarm was the first Netflix Korean Drama. The story revolves around a new technology that allows people to know if someone within a 10-meter radius is in love with them. The drama aired on August 22nd and has become one of Netflix's most popular shows.
One of the reasons why it was so popular is the cast of characters. Kim Jo-jo (Kim So-Hyun) received excellent praise and worldwide fame from this role. Forbes writer Joan MacDonald wrote that one of the best casting choices was Kim So-Hyun. Jang Ga-ram portrays Lee Hye-young, Jo-jo's best friend. Song Kang portrays Hwang Sun-oh, a popular model who comes back from the US. Although there is a love triangle between these three characters, that is not the main reason why this drama is popular.
The drama is also seen as a social commentary on Social Media. Love Alarm is an incredibly popular social media app. In fact, in the first episode, Jo-jo is seen as a freak because she is the only one who doesn't want to join Love Alarm. This is akin to the pressure many teens feel to join social media to fit in with their peers. The drama goes even further to show the darker elements of social media, such as suicide from no alerts, low self-esteem and the obsession some people have with social media. It is not afraid of tackling issues in society as well, such as gay rights and data protection.
Season 2 is coming out on March 12th, 2021 on Netflix. There is no doubt that this K-drama will delve even more into the issues with social media as the webtoon this is based on does too. Need a Netflix VPN?
Watch The Ying-Yang Master: Dream of Eternity on Netflix
There have been loads of fantasy films and TV shows, but none are quite like this film. The Ying-Yang Master, adapted from the novel series Onmyõji by Baku Yumemakura, tells the story of 4 masters trying to stop an ancient serpent from rising to kill humans as well as solving a murder in the palace.
The film was successful for its impressive acting and plot. The plot is surrounded by multiple mysteries right up to the reveal. The chemistry between the two main leads also makes this an enjoyable watch. Master Qing Ming (Mark Chao)  is the newly appointed Ying-Yang Master.
Master Bo Ya (Deng Lun) has a classic buddy cop relationship with him, having different approaches for the same goal. This partnership is core to the plot, as many things depend on whether these two can work together. Both actors have good chemistry and blend in wonderfully in this fantasy world.
The world is so beautiful, with such rich mythos of spirit guardians, demons and types of magic. The CGI enhances the colour pallet of the world, characters and magic. Along with the colourful mythos, the combination of SFX and CGI makes for fight scenes straight out of an anime show better than other live-action adaptations of animes. Paired with the world and action scenes, the film also has a spectacular original soundtrack that enhances everything.  It's impressive and is entertaining, even by these reviews from audiences. Need a Netflix VPN?
For people who are a bit tired of other fantasies, try this film out.
Watch Elite on Netflix
Elite is one of the fastest-growing series on Netflix. It is a Spanish teen thriller, set in a fictional private school called Las Encinas. Three working-class students, Samuel (Itzan Escamilla), Christian (Miguel Herrán) and Nadia (Mina El Hammani) gain scholarships to the school for elites. Immediately, they get into competitions, make friendships and also trudge on the wrong side of the rich. These eventually have devastating consequences, leading to murder.
Each of the series is told through a flash-forward point, leading the audience to the major plot point that the season is revolving around. The series takes two timelines, the flash-forwards at the beginning of the episodes and the events that eventually led up to that flash-forward. This structure was praised for adding to the mystery and espionage. Through the lead-up, everyone eventually has a motive because of intertwining plot lines.
The series is also able to deal with mature topics such as drugs, grief, murder, pregnancy and more. As the episodes go on, it gets better and better. Each episode is fast-paced and moves along the plot without much filler. However, the characters are still fleshed out. Starting stereotypically as rich vs poor, many characters become their own thing. Carla (Ester Expósito) and Lu (Danna Paola) probably get the most character development and change the most. No character is the same after each season.
As Vulture Kathryn VanArendonk puts it: "Elite is not pushing new boundaries in television, it's not a self-serious reboot of an old property, and it's not aiming at airless highbrow experimentation. In spite of that — or more likely because of it! — its commitment to breakneck melodrama is undeniably enjoyable." Need a Netflix VPN?
How can I watch this shows?
Netflix is available in over 190 countries. Because of this, it is one of the largest streaming services and has programs all over the world. From international films, independent dramas, and producing their own "N Series" all over the world, Netflix has an abundance of content to stream.
However, Netflix has different shows for different countries, meaning some shows UK Netflix has doesn't appear on Korean Netflix and vice visa, for example. With a VPN, there is a wide selection option for international films, other animes, and dramas in other regions of the world.
With a free 48-hour trial, unlimited switches between countries and VPN or Proxy connectivity, and the ability to connect multiple devices to Liberty Shield's VPN, Proxy, or VPN routers simultaneously, Liberty Shield can expand your viewing expansion as well as protecting you and your internet data. It's not just Netflix, as you can get access to Disney+, BBC iPlayer, Amazon Prime, and more worldwide!
With an excellent rating on Trustpilot and support available 365 days a year, be assured that you'll get your money's worth.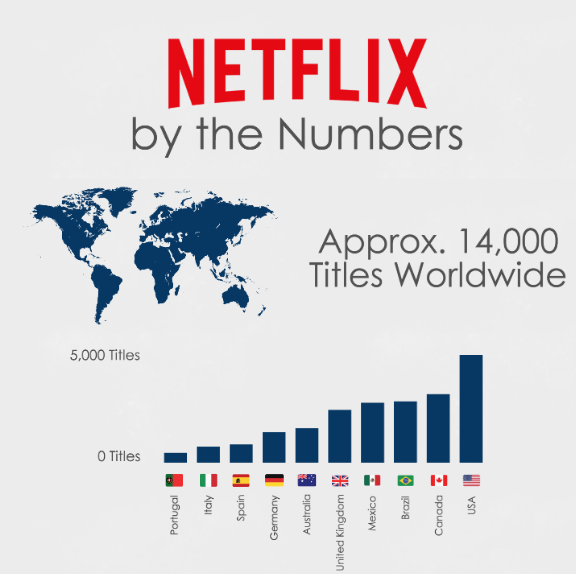 When you load certain Netflix content in the UK, USA, Germany, Ireland, Netherlands, France, Spain, Portugal, Australia, Dubai, Canada etc. you will get an error message.
Whoops, something went wrong… Streaming Error. You seem to be using an unblocker or proxy.
This is basically because their streaming services are geoblocked based on the IP address being used to access it.
Get a USA IP address for American Netflix or UK IP address for British Netflix
If you want to watch on your Windows PC, Mac, FireTV, iPhone, iPad or Android then you can get a UK Proxy or VPN Apps from Liberty Shield, FREE for 48 hours and then from only £8.99 per month..
Prefer to watch on supported media streaming devices like Now TV, Smart TVs, Apple TV, Xbox, PS4, Roku etc? You'll need a UK configured VPN Router setup as American, available from only £9.99 with Worldwide Shipping available.