The 2018 Pakistan Super League starts in Dubai this week. This rip-roaring Twenty20 cricket contest has gone from strength to strength in recent years, leading many fans of the sport not currently in their country of origin to wonder: how exactly is the best way to watch the Pakistan Super League 2018 Live Online? We'll tell you how below.
Prime TV are broadcasting the exclusive rights to the PSL in the UK. However many viewers currently outside the UK wish to watch this exclusive coverage of the sport they love. How do you watch PSL Cricket live online? We'll tell you how below.
The PSL schedule for the 2018 edition has been released and will kick-start from February 22 in Dubai. All PSL 3 matches will be played at 4 venues – Dubai, Sharjah, Lahore, and Karachi as announced by the PCB. Peshawar Zalmi will take on Multan Sultans in the season opener which will be followed by a double-header on Friday, February 23 in the same city. Karachi Kings will take on Quetta Gladiators and Multan Sultans will play Lahore Qalandars that evening. Watch PSL Cricket Live Online with Liberty Shield.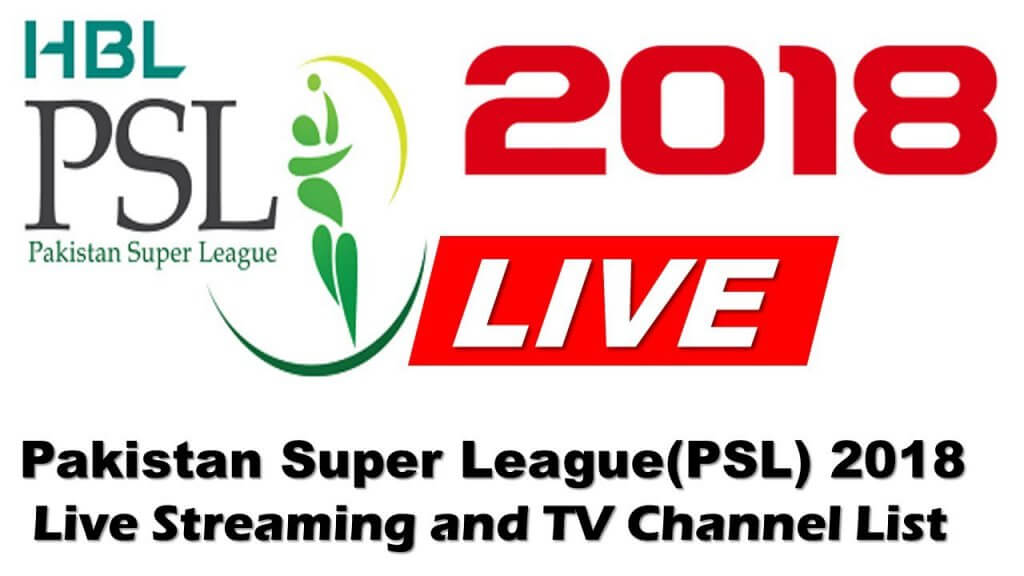 Islamabad United will kick-start their campaign on Saturday with a game against Peshawar Zalmi and on the same day the Gladiators will also face the Qalandars. This will be the first ever edition featuring six PSL teams instead of five and each side will play each other twice. This will account for a total of 30 matches during the league stage of the competition that will last till Friday, March 16. This will be followed by the playoffs that will be held from March 18 onward. The top two sides in the group stages of the competition will clash first up, with the winner qualifying for the final. This will be followed by an Eliminator on Tuesday, March 20, with the losing team bowing out and the winning side taking on the losing team from the first Qualifier. Watch PSL Cricket Live Online with Liberty Shield.
This third match, also an Eliminator, will be played on Wednesday, March 21, while the final will be held four days later on March 25. These two Eliminators will be played in Lahore while the final will be held in Karachi. These are the only three matches that will be played in Pakistan according to this Pakistan Super League schedule. There was a good demand for PSL tickets through the league stages of the tournament before it touched crescendo when the final came to Lahore. The complete PSL fixtures with time are placed below for the 2018 edition. Watch PSL Cricket Live Online with Liberty Shield.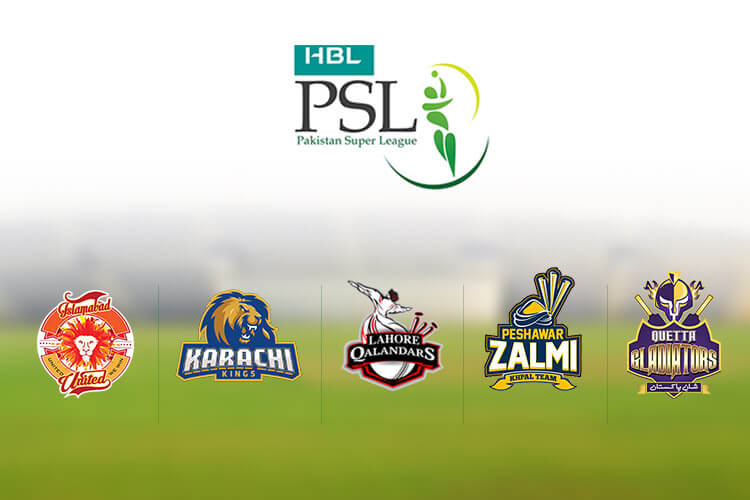 Watch PSL Cricket Live Online on Prime TV on Sky
Prime TV will show the entire PSL 2018 schedule and you can watch on Sky for free via Sky Go (if you are a Sky customer or have friends or family in the UK with access).  Alternatively you can watch via their website at http://www.primetv.tv
If you are planing to watch the coverage via the Prime TV website you will only need a UK VPN. The details of acquiring just that are below.
Obviously it's not just the PSL you can watch. Sky and Sky Sports also have the UK rights to English Premier League, La Liga, Scottish Premier League, MLS, International Football and English Championship. Other popular sports on Sky include Formula One, Cricket, Rugby, Golf and Darts. Watch PSL Cricket Live Online with Liberty Shield.
So How Do You Watch PSL Cricket Live Online on Prime TV on Sky from anywhere?
Get a British IP address.
If you just want to watch on your PC, Mac or iPad. Then you can get a UK VPN from Liberty Shield from only £6.99 per month.
Prefer to watch on supported media streaming devices? Apple TV, Chromecast, Roku, Xbox One, Amazon Fire TV and PS4? You'll need a UK configured VPN Router setup for only £12.99 with Worldwide Shipping.
Furthermore Sky isn't the only geographically-censored streaming services a VPN or Proxy will allow you to access.  Other UK services like BBC iPlayer, ITV Hub, and All 4 are available.
Plus with the option to switch to our USA service whenever you like, you can access Hulu, HBO GO, Netflix and Pandora.
Essentially you can access international content from virtually anywhere!
PSL Schedule 2018 Time Table
Date
Matches
Time (PST)
Venue
Thursday, February 22
Peshawar Zalmi vs Multan Sultans
10:00 pm
Dubai
Friday, February 23
Karachi Kings vs Quetta Gladiators
4:30 pm
Dubai
Multan Sultans vs Lahore Qalandars
9:00 pm
Saturday, February 24
Islamabad United vs Peshawar Zalmi
4:30 pm
Dubai
Quetta Gladiators vs Lahore Qalandars
9:00 pm
Sunday, February 25
Multan Sultans vs Islamabad United
4:30 pm
Dubai
Karachi Kings vs Peshawar Zalmi
9:00 pm
Monday, February 26
Karachi Kings vs Lahore Qalandars
9:00 pm
Dubai
Wednesday, February 28
Islamabad United vs Quetta Gladiators
9:00 pm
Sharjah
Thursday, March 1
Quetta Gladiators vs Peshawar Zalmi
9:00 pm
Sharjah
Friday, March 2
Multan Sultans vs Karachi Kings
4:30 pm
Sharjah
Lahore Qalandars vs Islamabad United
9:00 pm
Saturday, March 3
Multan Sultans vs Quetta Gladiators
4:30 pm
Sharjah
Peshawar Zalmi vs Lahore Qalandars
9:00 pm
Sunday, March 4
Islamabad United vs Karachi Kings
9:00 pm
Sharjah
Tuesday March 6
Peshawar Zalmi vs Multan Sultans
9:00 pm
Dubai
Wednesday, March 7
Multan Sultans vs Quetta Gladiators
9:00 pm
Dubai
Thursday, March 8
Islamabad United vs Lahore Qalandars
4:30 pm
Dubai
Karachi Kings vs Quetta Gladiators
9:00 pm
Friday, March 9
Multan Sultans vs Lahore Qalandars
4:30 pm
Dubai
Peshawar Zalmi vs Islamabad United
9:00 pm
Saturday, March 10
Multan Sultans vs Karachi Kings
4:30 pm
Dubai
Peshawar Zalmi vs Quetta Gladiators
9:00 pm
Sunday, March 11
Karachi Kings vs Lahore Qalandars
9:00 pm
Dubai
Tuesday March 13
Multan Sultans vs Islamabad United
9:00 pm
Sharjah
Wednesday, March 14
Quetta Gladiators vs Lahore Qalandars
9:00 pm
Sharjah
Thursday, March 15
Peshawar Zalmi vs Karachi Kings
4:30 pm
Sharjah
Quetta Gladiators vs Islamabad United
9:00 pm
Friday, March 16
Peshawar Zalmi vs Lahore Qalandars
4:30 pm
Sharjah
Islamabad United vs Karachi Kings
9:00 pm
Play-Offs
Sunday, March 18
Qualifier – Team 1 vs Team 2
Dubai
Tuesday March 20
Eliminator 1 – Team 3 vs Team 4
Lahore
Wednesday, March 21
Eliminator 2 – Eliminator 1 Winner vs Qualifier Loser
Lahore
Sunday, March 25
PSL Final
Karachi
Match Timings
Opening Ceremony: 7:00 pm UAE time / 8:00 pm Pakistan time
Opening match: 9:00 pm UAE time / 10:00 pm Pakistan time
Day Matches in UAE: 3:30 pm UAE time / 4:30 pm Pakistan time
Night matches in UAE: 8:00 pm UAE time / 9:00 pm Pakistan time
Pakistan match timings: TBD