The F1 
Australian

 Grand Prix, first race of the 2017 season; takes place on Sunday 26 March at 6am GMT.

You can watch live streaming of the Australian Grand Prix from anywhere on Sky Sports F1 with Sky Go or Now TV (UK VPN) or NBC Sports and Sling TV (USA VPN).

Following the shock retirement of current Champion Nico Rosberg; all eyes will be on Hamilton, Ricciardo, Vettel and Alonso. The venue will be the Melbourne Grand Prix Circuit. The circuit is unique, as it surrounds a man-made lake (Albert Park Lake) and the track itself uses public roads as part of the race.

The race will start in Australia at 6am (UK time).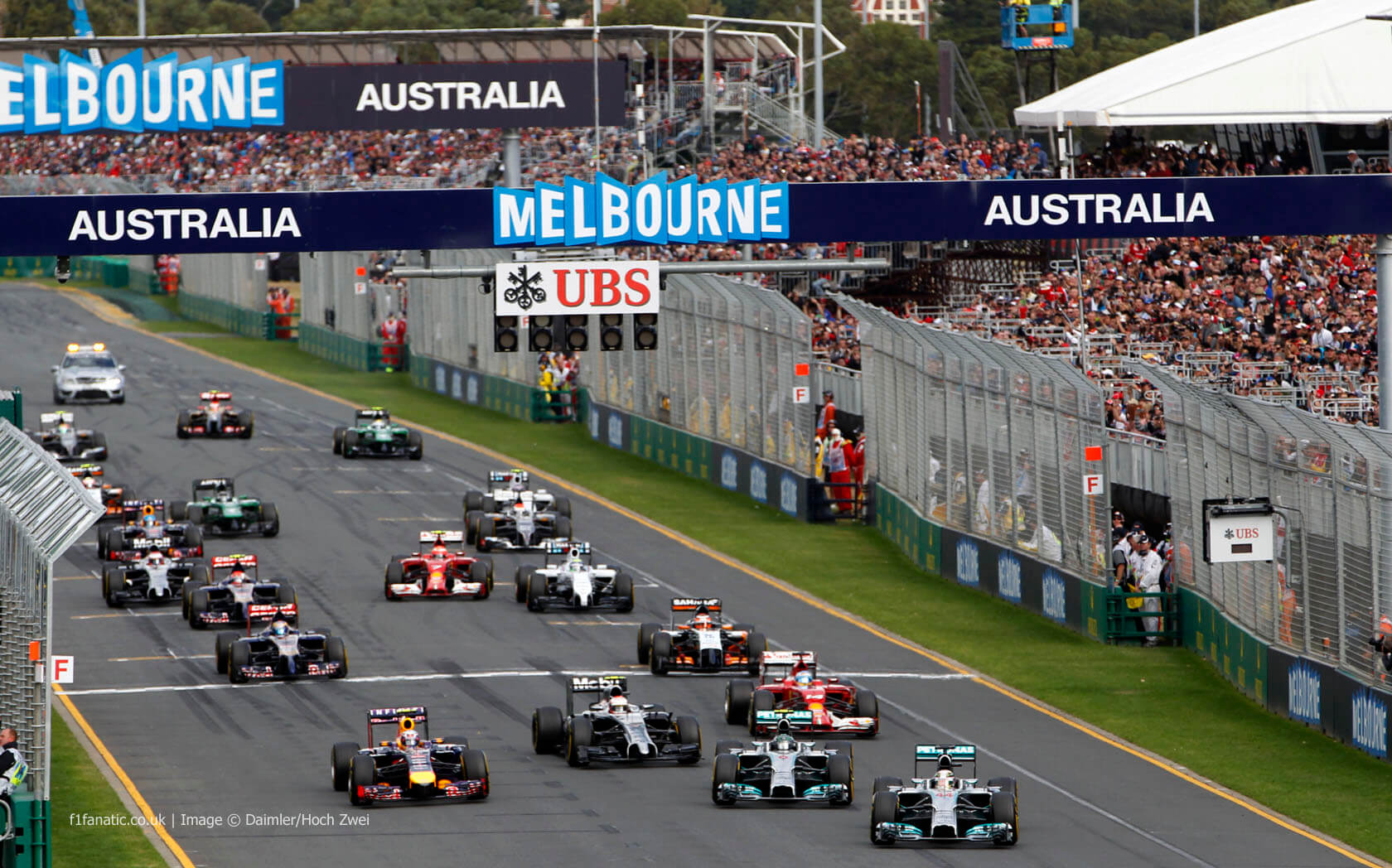 The 2017 Formula One Season runs from March until November.  You can watch free live streaming from anywhere with a VPN or Proxy from Liberty Shield. 
The next race of the 2017 F1 season will be the Chinese Grand Prix in Shanghai on 9 April.
How to watch Australian Grand Prix from anywhere…
The best way to watch live F1 streaming is with a UK or USA IP address.
.
UK VPN & Proxy [ More info ]
With a UK IP address you'll be able to access free live streaming of several races with Channel 4 through their website or apps. Unfortunately the Australian Grand Prix finale is not one the races shown live by C4 so viewers will be unable to watch free live streaming of the race with Channel 4 on their website or All 4 apps on connected devices.
The only UK option is therefore Sky Sports F1, who show every race and you can watch on Sky Sports for free via Sky Go (if you are a Sky customer or have friends or family in the UK with access).  Alternatively you can buy a Now TV pass for Sky Sports; Day, Week and Month sports passes are available.
.
 USA VPN & Proxy [ More info ]
With a USA IP address you'll be able to login via a US Cable Subscription (DirecTV, DISH etc.) to watch every race from the Formula One Grand Prix season live on NBC Sports. Alternatively USA web users you can signup to Sling TV and watch NBC Sports live with their Sling Blue package at $25 per month.
.
So how do you watch Formula One live from anywhere?
Get a British or American IP address.
If you just want to watch on your PC, Mac or iPad. Then you can get a UK or USA Proxy or VPN from Liberty Shield from only £6.99 per month.
Prefer to watch on supported media streaming devices? Apple TV, Chromecast, Roku, Xbox One,Amazon Fire TV and PS4? You'll need a UK or USA configured VPN Router setup for only £12.99 with Worldwide Shipping.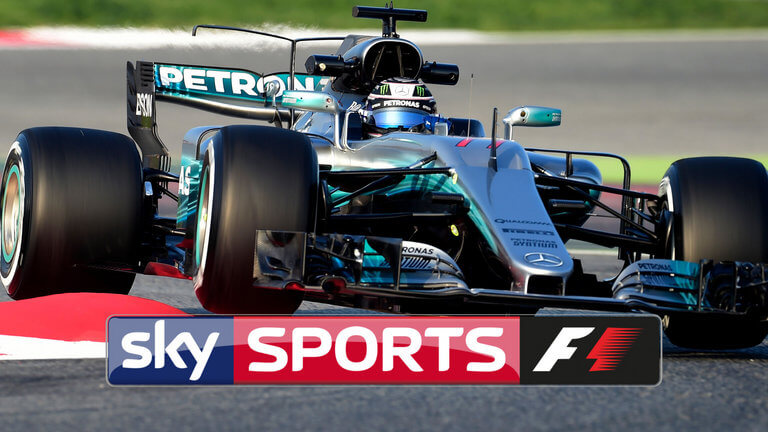 Of course F1 Grand Prix isn't the only geographically-censored sport streaming that a VPN or Proxy will allow you to access. Other USA services like ESPN, Fox Soccer, NBC Sports, Hulu, HBO, Netflix and Pandora are available. Plus with the option to switch to our UK service whenever you like.
You can also access NFL Game Pass and NHL TV with no blackouts; plus UK channels like BBC iPlayer, BBC Sport, ITV Hub, All 4, Sky Go and Now TV.
Essentially you can access international content from virtually anywhere!