Amazon Prime VPN, Netflix VPN or All 4 VPN? We've got then all covered with Liberty Shield VPN
There are thousands of series about crime in Britain out there. True crime documentaries allow the public to see the work police do to protect citizens and catch criminals. These situations then influence TV shows and films that are available on multiple streaming services. From a fan-favourite book series adaption to a true-crime docuseries that has people calling for a change in the judicial system, you can see them all with an Amazon Prime VPN, All 4 VPN, and Netflix VPN Liberty Shield VPN can provide for you.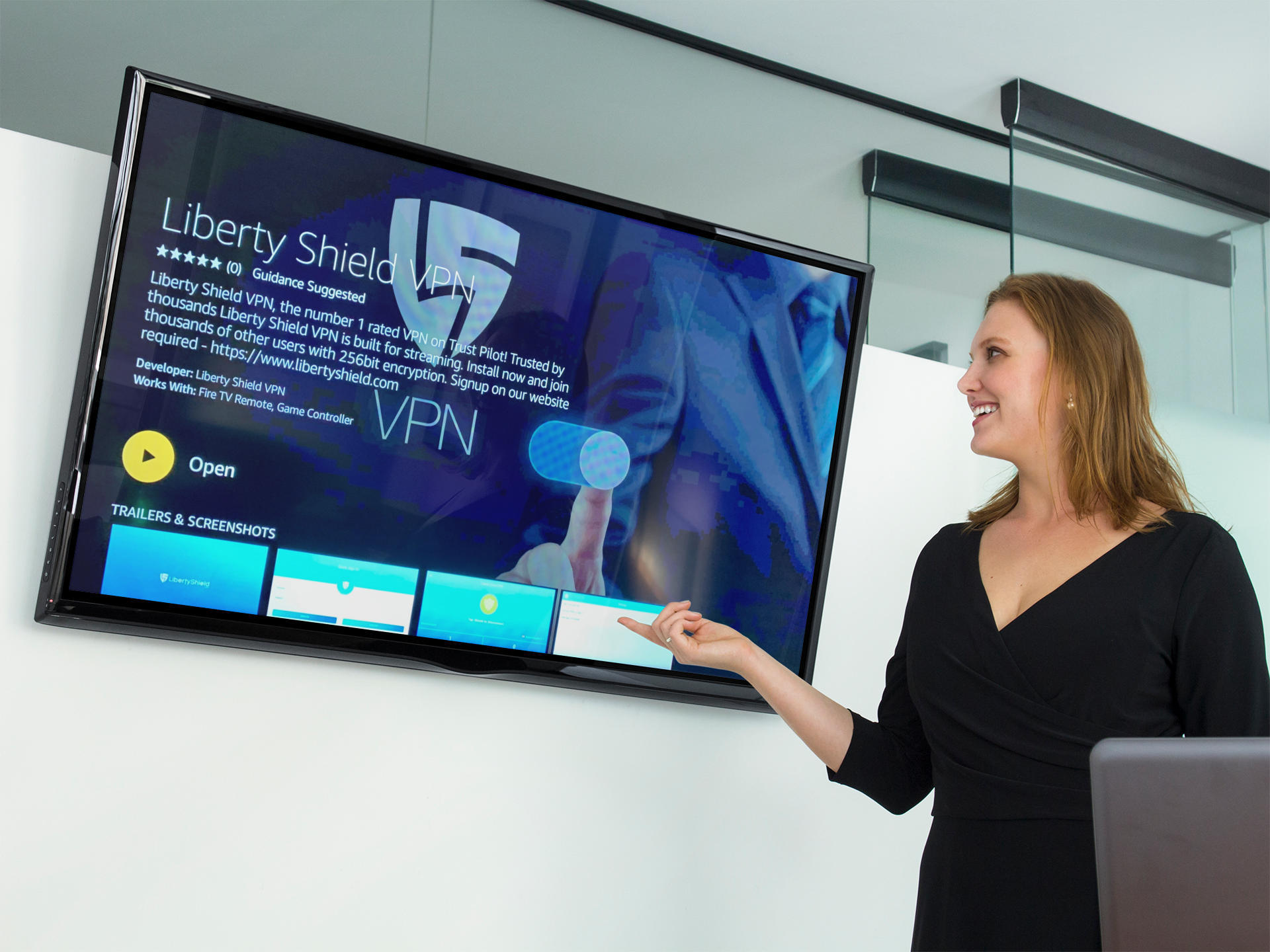 Watch Alex Rider With Liberty Shield VPN
"When the doorbell rings at three in the morning, it's never good news."
With these words, Anthony Horowitz began the book series Alex Rider. The premise follows Alex Rider, a 14-year-old boy who is recruited by MI6, following his uncle's death to find out who killed him. The series is renowned for its development of characters, polished plot, and excellent writing. It quickly became a best seller and one of the most popular book series for children aged 11+, earning awards and a dedicated fan base that is still going strong.
Though a film adaptation was made in 2006, it was seen as disappointing. Fans were desperate for a TV series adaptation after the recent successes of other books to TV show adaptations. They finally got one in 2020 and were not disappointed. Instead of re-doing the first book, the series adapts the second book 'Point Blanc.' This allowed a new story to be told and distinguished itself from its film predecessor.
The plot, dialogue, and fast-paced action scenes were highly praised by fans and critics alike. One of the most praised elements is the humanisation of Alex Rider. Portrayed by Otto Farrant, Alex's character in the TV adaptation struggles more to balance his spy life with his real-life compared to his character in the books. He also grows up more as the season goes on, learning as he goes. One of the best ways of showing  this is through his friendship with Tom Harris (Brenock O'Connor).
With his light-hearted yet caring personality, Tom provides a way for Alex to feel normal and keeps him grounded. One example of this is when he disguises himself as a pizza delivery man to talk to Alex, telling him to watch his back. Tom gives Alex and the viewers a much-needed break from the action and some of the show's most hilarious moments are from their friendship. He also has Alex's back, even if it means getting into danger himself to do so.
Production for season 2 has begun. With 6 episodes, it's easy to catch up on this spy thriller on Amazon Prime UK with a VPN from Liberty Shield VPN.
Watch Criminal on Netflix with Liberty Shield VPN
"12 unique crime stories, 4 countries, one chance to uncover the truth." 
This is how Netflix introduces Criminal, part of an anthology of police procedural. There are four series: France, German, Spain, and UK. Each episode takes place in an interrogation room, with the police conducting a cat and mouse interrogation against the clock.
There are only three locations. They are the interrogation room, a room connected to the interviewing room through a one-way mirror, and the hallway outside of these rooms. Through this, the show relies on the actors' performances to build the tension. They do not disappoint. David Tennant, Kit Harington, Kunal Nayyar, Sharon Horgan, Hayley Atwell, and Sophie Okonedo are just some of the brilliant suspects in all of these cases. Every actor absorbed their roles and suck you in with monologues, subtle facial expressions, and an extremely well-written script. The detectives played by Katherine Kelly, Lee Ingleby, Nicholas Pinnock, Mark Stanley, and Rochenda Sandall add to the tension in the interrogation with their subtle cues.
Each episode feels so different because of the suspects, but all are extremely tense. The claustrophobia you get from the never-changing location and the zooming in on the time looming over the detectives in the form of a big red clock adds to the disturbing and creepy atmosphere each of these crimes and suspects brings to the table.
Another thing that makes these shows brilliant is that they are not afraid of showing the harsh reality of many of these crimes. The episode titled Alex was very controversial because of the ending. This ending shows the harsh reality of false allegations and what happens to many men in a similar situation to him. This show was not afraid of showing the detectives in a grey area, questioning their morals. Part of the reason is that the stories are never straightforward. There are constant twists and turns, pushing the detectives along and forcing them to rethink strategies.
If you are looking for a crime drama in international waters, give Criminal a shot on Netflix with a VPN from Liberty Shield VPN.
Watch Undercover Police: Hunting Paedophiles on All 4 with Liberty Shield VPN
Be warned: This program is now for the faint of the heart. But it is necessary.
Before the show was issued, Channel 4 issued a public statement expressing why they would publish this documentary. In the statement, it reads that "The explosion in online child sexual abuse has only worsened during the pandemic with reports of obscene material more than doubling globally to more than four million in the first month of lockdown in 2020." This is one of the reasons why this series was made. Featuring a covert team of operatives, they show us how they infiltrate chatrooms and perform sting operations to catch these predators.
The team goes through various ways of catching criminals. One acts on intelligence to stop a meeting between a minor and a predator, whereas another involves finding a predator through an online chatroom. Each follows in detail the way these predators seek and train their targets. You hear stories, but this series shows how quickly predators pick their 'targets'. Within minutes of creating a fake profile, the '13-year-old' was being talked to by a predator.
That's not the only reason why people have been talking about Undercover Police: Hunting Pedophiles. Whilst many praised the covert teams, there was public outrage over the sentences of some of these criminals. Some were as low as 3 years, with evidence virtually and at the arrest. People were horrified by these low sentences because of the harm he wanted to commit to the young child. People have started petitions to get the government to raise the sentences higher and even started to take matters into their own hands. This series has been that powerful to people.
It's not meant to be a comfortable watch. It is meant to show you how fast these things can happen as well as how children get caught by a predator in real-time. It also shows how police deal with these criminals. If you want to see what goes into this sort of operation, or if you want to educate yourself on this danger, watch this in-depth docuseries on All 4 with a VPN from Liberty Shield VPN.
Where can I watch these shows?
All three of these streaming services are regionally locked. ALL 4 is a UK exclusive free streaming service. It contains thousands of exclusives like The Great British Bake Off (2010-), dramatic miniseries  Deadwater Fell (2020), and nostalgic hit Malcolm in the Middle (2000-2007). All 4 has a wide range of dramas, comedies and films to sink your teeth into. However, if you are outside of the UK, you will need a VPN to watch these shows.
Same rule follows for Amazon Prime and Netflix. Both streaming services have incredible content exclusive to the UK like critically awarded shows such as The Great Escapists (2021-), Little Fires Everywhere (2020), and Transparent (2014-2019). These are just some of the few great shows you can watch on Amazon Prime UK. Netflix is not lacking either. With availability in over 190 countries, you can access not only UK Netflix, but also international Netflix with Liberty Shield VPN.
With a free 48-hour trial, unlimited switches between countries and VPN or Proxy connectivity, and the ability to connect multiple devices to Liberty Shield's VPN, Proxy, or VPN routers simultaneously, Liberty Shield can expand your viewing expansion as well as protecting you and your internet data. It's not just those streaming services, as you can get access to Disney+, BBC iPlayer, HBO Max , and more worldwide!
With an excellent rating on Trustpilot and support available 365 days a year, be assured that you'll get your money's worth.
When you load All4 in the USA, Germany, Ireland, Netherlands, France, Spain, Portugal, Australia, Dubai, Canada etc. you will get an error message.
Error – The service is not currently available in your area.

This is basically because their streaming services are geoblocked based on the IP address being used to access it.
Get a UK IP address for All 4, Amazon Prime and Netflix VPN
If you want to watch on your Windows PC, Mac, FireTV, iPhone, iPad or Android then you can get a UK Proxy or VPN Apps from Liberty Shield, FREE for 48 hours and then from only £8.99 per month..
Prefer to watch on supported media streaming devices like Now TV, Smart TVs, Apple TV, Xbox, PS4, Roku etc? You'll need a UK configured VPN Router setup as British, available from only £9.99 with Worldwide Shipping available.