"Blue Moon. You saw me standing alone. Without a dream in my heart. Without a love of my own". Premier League matches are shown by pay-TV broadcasters Sky Sports, BT Sport, Amazon Prime and with match highlights available free on BBC Sport with Match of the Day. Need a Premier League VPN?
There's still no plan for fans to return to stadiums, but Manchester City fans everywhere have surely been singing their clubs famous anthem as they go about their days with an extra pep in their step. City have won 13 Premier League games in a row, 19 in a row in all competitions, and have done so with an arrogance and ease that has rarely been seen in the English game. Fun Fact: Premier League VPN is one of the most searched phrases on Google.
Our Premier League VPN articles are brought to you in partnership with EPL Index, and Dave Hendrick – host of the Two Footed Podcast, offering FREE podcasts to football fans.
What Pep Guardiola has cultivated at Manchester City this season is nothing short of remarkable. After a slow start, a mixed first 12 games that saw them drop points in surprising places, City clicked into gear and began to play a stunning brand of position-less football that only a heathen would fail to find enjoyable. Unless you're a diehard fan of the Gammon and Gravy brand of football inflicted on the world by the Roy Hodgson's and Tony Pulis' of this world you have to be casting admiring glances at the non stop movement, incisive passing and courageous football. There's no pointless possession. Everything is done with purpose. Gundogan, Bernardo Silva, Raheem Sterling, Riyad Mahrez and Kevin DeBruyne all working in perfect tandem, with Joao Cancelo seemingly everywhere and Rodri the lone reference point at the base of midfield.
The title race may be as good as over, but there's still plenty to play for this season in terms of top four spots and the relegation battle. As ever, we're previewing the three games that stand out as the most appealing watches this weekend.
⚽ Manchester City vs West Ham United
📅 Saturday 27 February 2021
⏰ 1230 UK Kick-Off
🖥️ BT Sport Live Streaming

City are must-see TV and it's as simple as that. You have to watch them because they're doing something remarkable in a remarkable fashion. There's an old saying that without real ugliness in the world, we would never appreciate true beauty. With that in mind, thanks for your services to football Neil Warnock, now we can all fully appreciate this City team.
13 wins in a row doesn't happen by fluke. City co-own the current Premier League record for the most consecutive wins with 18, accomplished during their 100 point season. Liverpool tied that record last season and City seem to have taken that as a personal slight. They look well placed to cruise past that figure this season, with no team looking capable of even competing with them.
Aiding to their brilliant form has been their lack of long term injuries this season. City have managed to avoid suffering the injury issues that other clubs have struggled with this season. In part because, in the words of Pep Guardiola "We have lots of money to buy loads of brilliant players". Guardiola has done an exceptional job rotating his team and managing his squad, something other managers would do well to learn from. City's only absentee this weekend is likely to be Nathan Ake.
As great as City have been, Pep Guardiola isn't the manager of the season. That honour must go to David Moyes so far. West Ham United are currently in 4th place. Just stop and think about that, then repeat it. West Ham are 4th. And we're two-thirds of the way through the season. This is not some fluke early season run of form, this is has been sustained quality over 25 games. A team tipped by many, myself included, to battle against relegation this season have played their way into the Champions League race. Whether or not they can finish in the European spots is academic, West Ham have outperformed expectations more than anyone else and full credit for that must go to Moyes. With the Rice-Soucek in central midfield setting the platform for it all, The Hammers have been solid at the back and efficient in attack.
The Hammers haven't fared too badly with injuries this season but they will be without Angelo Ogbonna once again this weekend, along with Andriy Yarmolenko and long term absentee Arthur Masuaku.
⚽ Leeds United vs Aston Villa
📅 Saturday 27 February 2021
⏰ 1730 UK Kick-Off
🖥️ Sky Sports Live Streaming
Yes, Leeds United again. Of course, Leeds United again. Always, Leeds United again. How can you not enjoy watching this team play? They're a stark contrast to Manchester City, who are calculated and similar in their approach to a groundbreaking scientist. Leeds are more akin to an artist who flings paint on canvas from across the room in a display of frenzied genius. While City are Isaac Newton, Leeds are Jackson Pollock.
Marcelo Bielsa has brought his team into the Premier League, refused to alter his approach even slightly and Leeds now sit in the top half. A fantastic achievement in their first season back in the big time. Bielsa-ball is very much a team sport, that relies on each individual player to contribute to the success of the machine. Leeds have had excellent performers in many areas of the pitch this season, but one stands out above the rest. One who, in his first season in English football, looks like he may well be a player who could grace any team in the land. Raphael Dias Belloli, better known as Raphinha, has been one of the very best players in the league over the past three months and if he keeps this form up it might somewhat of a struggle for Leeds to keep hold of him this summer.
Gaetano Berardi and Adam Forshaw have been out all season, and remain so, but Leeds injury issues don't end there. Midfield lynchpin Kalvin Phillips is still out, as are summer signings Rodrigo and Robin Koch and youngster Ian Poveda. The newest members of the walking wounded at Elland Road are Jamie Shackleton and Mateusz Klich who both sustained injuries in recent games.
Aston Villa had an excellent first half of the season but haven't looked the same team since the turn of the year. They seemed to lose their mojo when Ross Barkley got injured and even though he's back in the team now, neither he nor his team are functioning at the same level. Jack Grealish's performances had dropped off massively before he picked up his recent injury and with those two struggling for form, Villa have lacked creativity and thrust in attack. Teams have also figured out that one side of Villa's back four is much stronger than the other and have begun to target Matt Targett and Tyrone Mings more frequently. Mings in particular has long been a weak link in the Villa backline and though Ezri Konsa has been exceptional next to him, Konsa can't cover up all the errors all the time. Villa will need to tighten up if they want to avoid being cut apart by Raphinha and co.
Grealish will have a fitness test but is unlikely to be fit enough to start at time of writing. Joining him on the sidelines are Matty Cash and Kortney Hause. Wesley remains a long term absentee, 14 months after sustaining an injury that was expected to sideline him for no more than 10 months.
⚽ Chelsea vs Manchester United
📅 Sunday 28 February 2021
⏰ 1630 UK Kick-Off
🖥️ Sky Sports Live Streaming
Ole Gunnar Solskjaer enjoyed his match-ups with Frank Lampard, with three wins and a draw from their five games against each other. When he looked at United's fixture list at the start of the season, he may have tagged this game as one he expected to win. Unfortunately for Ole, Lampard is gone and Chelsea are a very prospect under new manager Thomas Tuchel, a manager he has faced he has previously faced four times, splitting those games with two wins and two defeats. Those games took place in the Champions League when Tuchel was in charge of PSG and the Premier League is very different.
Tuchel remains unbeaten as Chelsea manager having won six and drawn two of his eight games in charge. Chelsea have played with far more purpose and design than they did under Lampard, who's tactical instructions seemed to amount to "Go out there and express yourselves" and not a whole lot else. He has stuck to a 3-4-3 variation as he looks to instill his principles of play into the squad. He's experimented with the personnel, using different combinations at the back, in midfield and attack, as he looks to assess the strengths and weaknesses of the squad he inherited, but the shape has remained largely the same. So far, the struggles in attack that cost Lampard his job have remained and Chelsea have relied on penalties to turn two draws into wins and a defeat into a draw, but everything else is looking a lot more purposeful than it did under Lampard.
Chelsea have been very fortunate with injuries this season largely because they, like Manchester City, have lots of money to buy lots of players so they can rotate frequently. Thiago Silva is the only player currently injured and the defense has actually looked more solid in his absence so his absence might actually be a positive at this point in time.
United have developed a habit this season of winning games that they've played terribly in. They impressed nobody in their 3-1 win over Newcastle and were very fortunate not to have a competent referee and VAR overseeing the game. They do come into this game in second place though, and in Bruno Fernandes they have a footballer of the year contender. Fernandes has been a difference maker since they he joined United, and has racked up 34 goals in just 59 games, with 22 in 37 this season. Astonishing tallies for a midfielder. He's not just a goal taker either, he has 13 assists this season to follow on from the 8 he contributed after joining last January. 34 goals and 21 assists in 59 games would be an amazing return for a striker, for a midfielder it's pretty much unheard of. United will need him to be at his very best if they want to return home from London with three points this weekend.
The Red Devils will make the trip without the injury Paul Pogba and the Covid pair of Edinson Cavani and Donny Van DeBeek, while Phil Jones remains sidelined as he has all season. Scott McTominay will have a fitness test and is expected to be part of the squad.
These are just some of the games available to you this weekend. With so many games to choose from, the worry is wasting time on the wrong game. We'll try and guide you in the right direction so that all you need to do is sit back, turn on your Liberty Shield VPN, settle in, and enjoy the games.
Don't have a Liberty Shield VPN?? What's the matter with you?!?! No problem, we've got you. Click here, and use my code EPLBLOG to get 20% of your hardware or software package.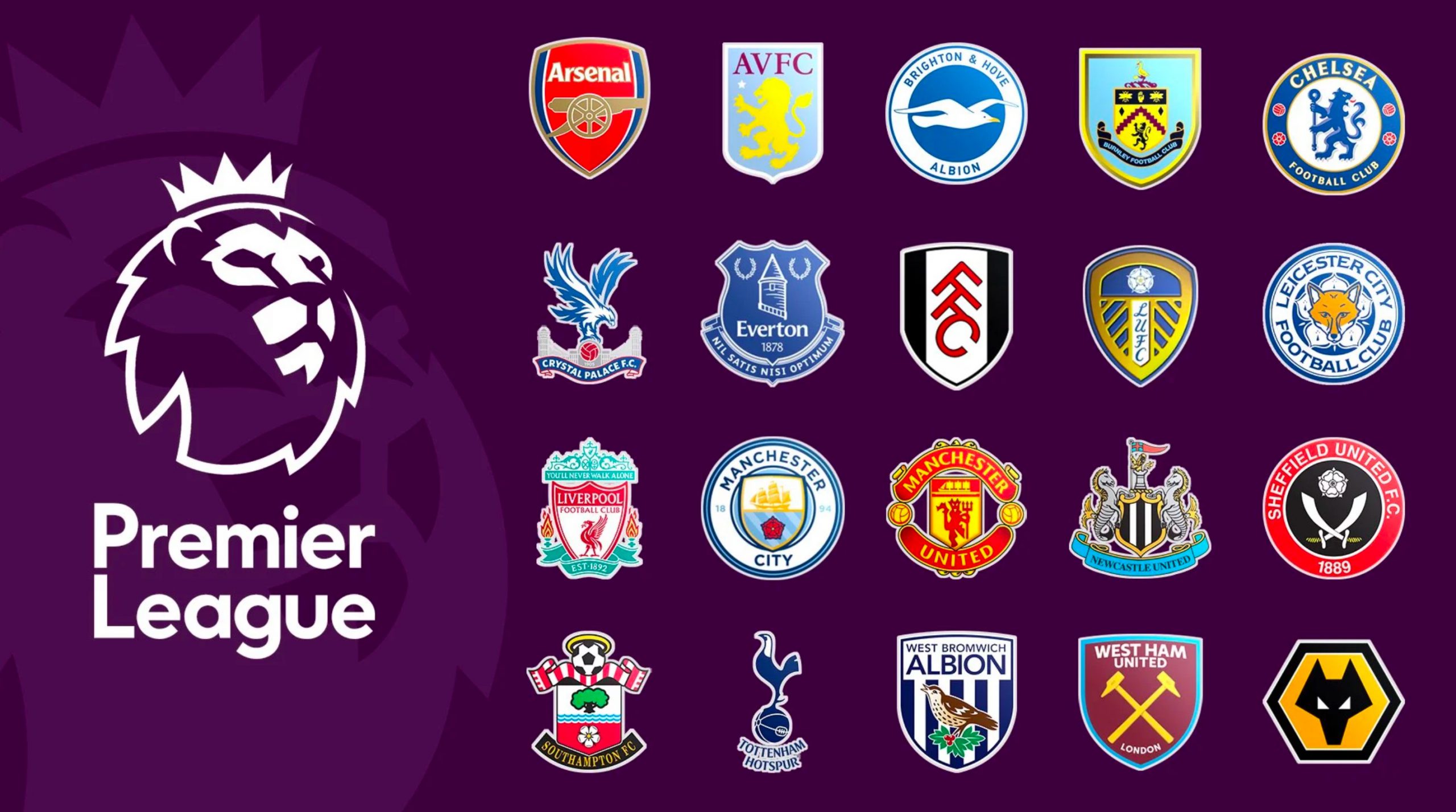 How to watch every Premier League match from anywhere…
Premier League VPN matches for the 2020/21 season will be streamed live between Sky Sports, BT Sport, Amazon Prime and the BBC Sport website, as well as their respective apps for iPhone, iPad, Android, Smart TV, Now TV, FireTV etc.
But these streaming services are not available to everyone, for example when you load BT Sport in the USA, Germany, Ireland, Netherlands, France, Spain, Portugal, Australia, Dubai, Canada etc. you will get an error message.
Sorry, this video is not available in your country. This is basically because their streaming services are geoblocked based on the IP address being used to access it. You must be a UK domestic web user to access BT Sport, Sky Sports, Amazon Prime UK and BBC Sport live tv streaming.
Get a UK IP address for Premier League VPN
If you want to watch on your Windows PC, Mac, FireTV, iPhone, iPad or Android then you can get a UK Proxy or VPN Apps from Liberty Shield, FREE for 48 hours and then from only £8.99 per month..
Prefer to watch on supported media streaming devices like Now TV, Smart TVs, Apple TV, Xbox, PS4, Roku etc? You'll need a UK configured VPN Router setup as British, available from only £9.99 with Worldwide Shipping available.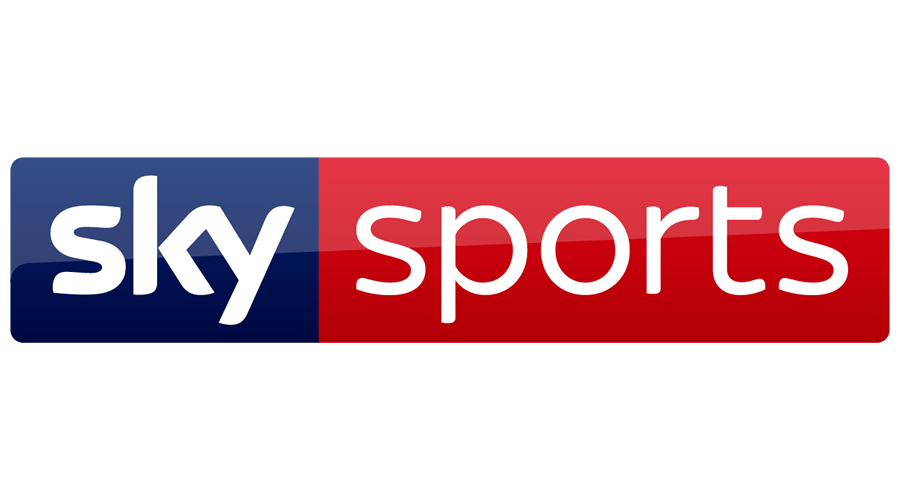 How can I watch Sky Sports Premier League 20/21 matches live?
Sky Sports has the rights to 140 matches and as per last season may offer some of these with a free to air option on their Sky Pick channel. If you have a Premier League VPN set to UK, then you can watch Sky Sports streaming from anywhere. Existing Sky Sports customers can watch with Sky Go on computers or their various apps. If you want to pay-as-you go with no contract then Now TV is your best bet; with their Day, Week and Month passes. As for streaming the free Sky Pick channel, this is expected to be available on the Sky Go platform.  Sky Box Office will no longer show the matches via the now scrapped pay-per-view offering, but is it too late and have customers already moved towards illegal streams and IPTV providers?
Sky has a whopping 11 sports channels. It's offering covers all sorts, from cricket, motor racing (including Formula 1 and Indycar), boxing, NBA, golf, rugby league, women's rugby and netball. Sky's non-Premier League football coverage sits on Sky Sports Football and includes both EFL games and Scottish football fixtures.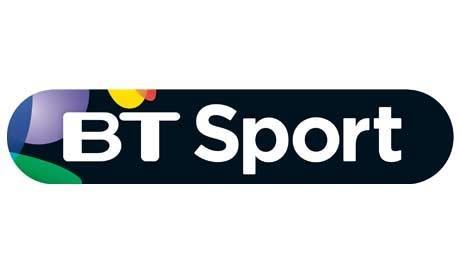 How can I watch BT Sport Premier League VPN 20/21 matches live? 
BT Sport has the rights to just over 50 Premier League fixtures during the 2020/21 campaign, and will also carry coverage of the UEFA Champions' League and Europa League until 2024. Subscribers can watch BT Sport on their computers as well as their various apps on connected devices. They do offer a Monthly Pass with no contract, which will give customers access to the BT Sport mobile app. BT Sport Box Office will no longer show the matches via the now scrapped pay-per-view offering, but is it too late and have customers already moved towards illegal streams and IPTV providers? Fun Fact: Premier League VPN is one of the most searched phrases on Google.
Remember that BT Sport also features coverage from the Bundesliga, and holds rights to Moto GP, UFC and WWE coverage as well.  After a long delay the BT Sport app is now available on several models of Smart TV as well as Roku and Amazon Fire TV devices.
How can I watch Amazon Prime Premier League VPN 20/21 matches live? 
Amazon is a relative newcomer to live Premier League VPN coverage. It has 20 matches per season under the current rights agreement, and in 2019/20, it secured all of the showpiece Boxing Day fixtures. Amazon also broadcasts sports including the US Open tennis championships, other ATP World Tour tennis events and NFL games.
Fans will need a Prime membership to watch fixtures on the online streaming service.  You can watch Amazon Prime on your computer or with their connected mobile apps on various devices, including Amazon FireTV.  The Amazon Prime service is priced at £7.99 per month, although if you've not subscribed before, you can access its services on a 30-day trial period. Fun Fact: Premier League VPN is one of the most searched phrases on Google.

How can I watch BBC Sport Premier League VPN 20/21 matches live? 
With Premier League Pay-Per-View now scrapped, there will be once again be a small number of free live matches on the BBC.  However, if you are content with free Premier League VPN 20/21 highlights then the BBC have you covered, with Match of the Day and Match of the Day 2, available live when screened on the BBC Sport website, and also on catchup with BBC iPlayer. Fun Fact: Premier League VPN is one of the most searched phrases on Google.
Furthermore; Sky Sports, Now TV, BT Sport, Amazon Prime and BBC Sport aren't the only geographically-censored streaming services a VPN or Proxy will allow you to access.  Other UK services like BBC iPlayer, ITV Hub, All 4 and BritBox are available. Plus with the option to switch to our USA service whenever you like, you can access Hulu, HBO GO, Netflix and Pandora.  Essentially you can access international content from virtually anywhere!