DAMP SQUIB | EUROPEAN FOOTBALL PREVIEW
Not the best weekend but we've still found you four worth a watch. The major European football leagues Bundesliga, Ligue 1, Serie A and La Liga are streamed live by a selection of channels including Sky Sports, BT Sport, Amazon Prime and La Liga TV.
Instead, we're going to focus on the Bundesliga, La Liga and Serie A, with a special guest appearance by the Scottish Premiership. The only issue is that all of these games are on Sunday, and three of them overlap so you will have to make a choice between them. Let's jump straight in and start with the earliest kickoff
Our European Football VPN articles are brought to you in partnership with EPL Index, and Dave Hendrick – host of the Two Footed Podcast, offering FREE podcasts to football fans.
UK TV and video streaming rights for 2021/22 season (excludes unofficial IPTV streaming services who will show footage from other broadcasters):
Premier League – Sky Sports, BT Sport & Amazon Prime
Bundesliga – Sky Sports
Ligue 1 – BT Sport
Serie A – BT Sport
La Liga – Amazon Prime & La Liga TV
SPFL – Sky Sports & BT Sport
European Football Preview | Scotland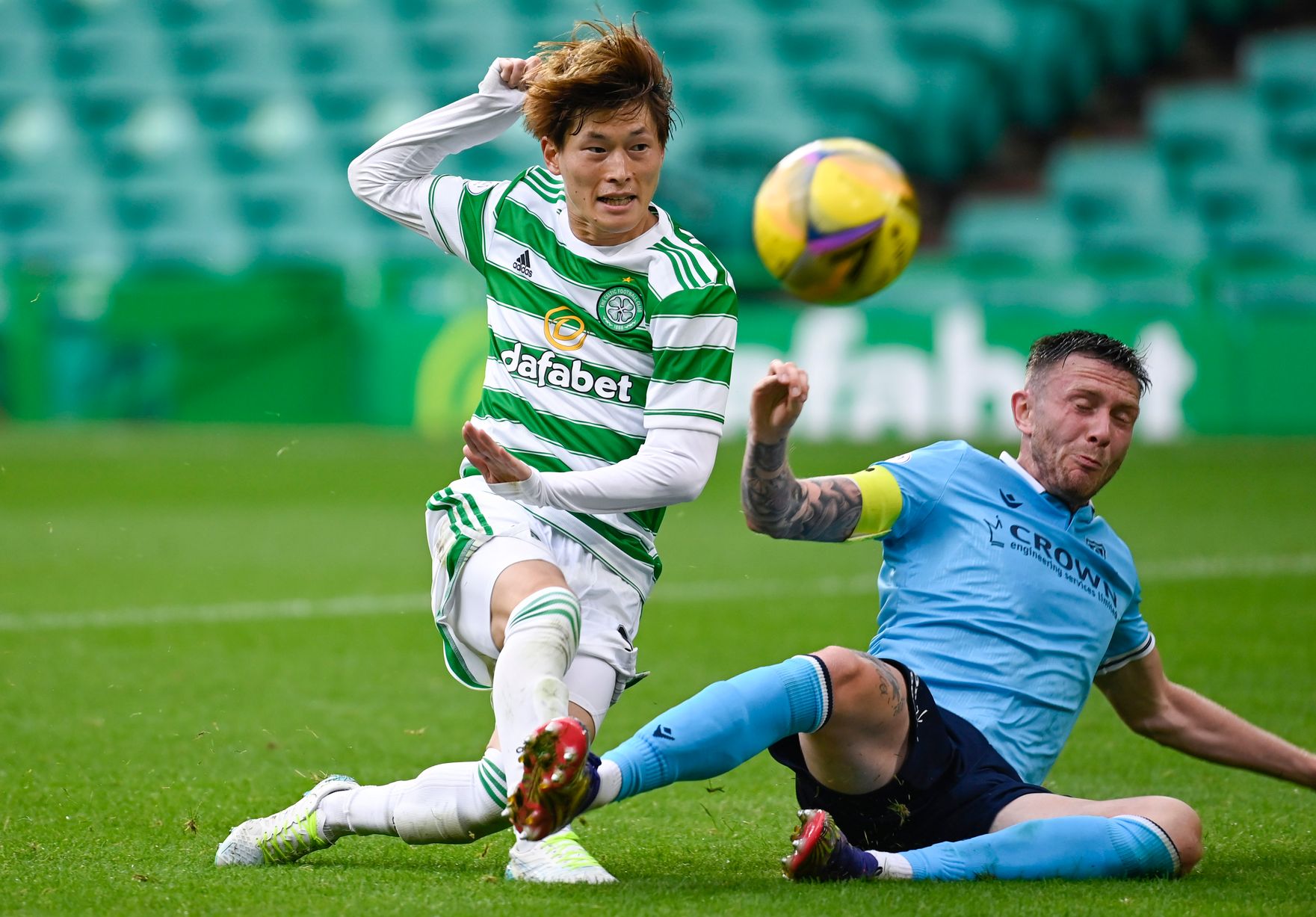 ⚽ Celtic vs Dundee
🏴󠁧󠁢󠁳󠁣󠁴󠁿 SPFL
📅 Sunday 20 February 2022
⏰ 1500 UK Kick-Off
🖥️ Celtic TV Live Streaming
This is all about Celtic, all about Ange Postecoglou and an entirely biased suggestion.
I have been a Celtic fan my entire life. When you're born in Ireland your parents are given a birth certificate and a Celtic fan club membership for each child. That's just how it goes. I've seen Celtic have some very good teams over the years, but I've never enjoyed watching one as much as this one. This Celtic team play a stunning brand of football, a cross between Bielsa-ball and Barcelona-era Guardiola-ball.
Ange Postecoglou inherited a dumpster fire in the summer, a malaise had set in because of too many years having easy success. The squad had become stale, all while Rangers were on the rise. Within eight months he has completely turned the club around. An exciting new squad has been built with talented players not many people had heard of before taking on starring roles after Ange cast a global net in search of talent.
Celtic are fun, they're top of the table and they're worthy of a watch. That's it, that's the pitch. Dundee are dreadful and have just appointed a new manager so Celtic could potential run up the scoreline as well, and goals are always worth watching.
No matter where you are, you can use your Liberty Shield VPN to find a way to watch European Football this weekend. Don't have a Liberty Shield VPN? You're missing out! Click right here to check out what we can offer you, and use the code ROUTER50 to get a 50% OFF a VPN Router at check-out.
European Football Preview | Germany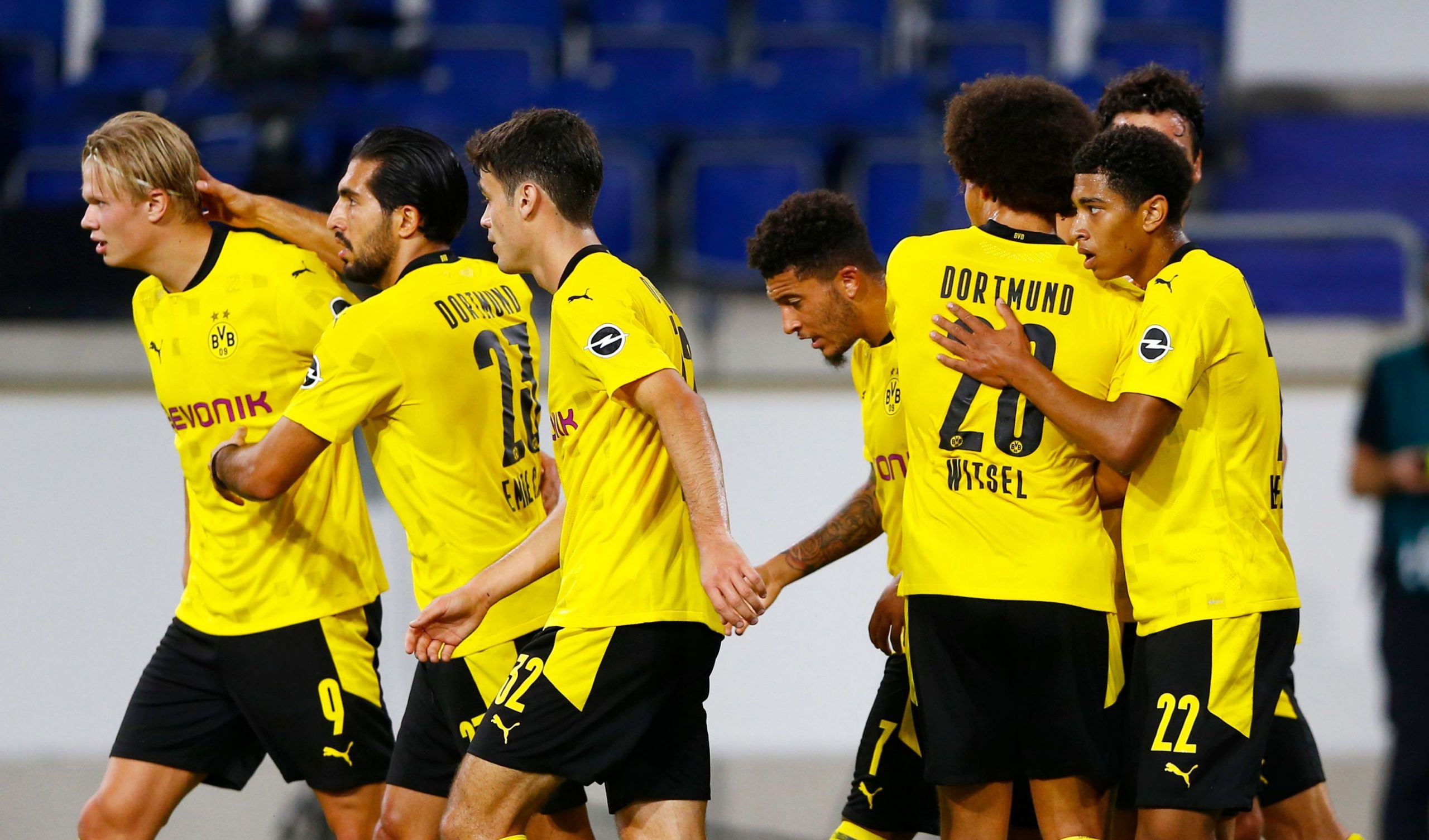 ⚽ Borussia Dortmund vs Borussia Monchengladbach
🇩🇪 Bundesliga
📅 Sunday 20 February 2022
⏰ 1630 UK Kick-Off
🖥️ Sky Sports Live Streaming
The Battle of the Borussia's is the headline game from the Bundesliga this weekend, and is an interesting game for a number of reasons. Obviously there's the Marco Rose factor, the current Dortmund manager joined the club from Gladbach in the summer amid a lot of bad feelings. But there's also an argument to be made that both of these clubs are really struggling to find an identity.
Dortmund are second in the league, but don't feel like the pose a real threat to Bayern in terms of a title race. The six point gap might as well be 60 because Dortmund don't really seem to know what they are as a team, or as a club anymore. They've fallen into a pattern of developing some of the world's best young players, just to sell them and start over again without ever really making a real imprint on a title race. It's admirable, and sustainable as a model as long as their talent identification remains as good, but is it what the fans want? This is a team that won five league titles between 1994 and 2012 won five league titles. Bayern are the only team who won more titles, with nine.
Since Dortmund's last title in 2012, Bayern have won nine straight. While once they competed with them, and at least kept them on their toes, that's no longer the case. Dortmund fans grew used to success during that period, the European Cup they claimed in 1997 was the crowning glory. Since then, they have been back to a European Cup final, but they lost to Bayern and have been barren of true success since.
Gladbach are having a terrible season under Adi Hutter and the club was thrown into chaos recently with the resignation of Sporting Director Max Eberl. Adi Hutter was hired from Eintracht Frankfurt to replace Rose, and it really has not gone to plan. Injuries and Covid have played a part but Gladbach have fallen well below the level that was expected from them this season. Top four was not realistic, but 13th is unacceptable for a squad as talented as this. Hutter hasn't been helped by the contract situations that hung over Denis Zakaria and Matias Ginter, two players he likely planned to rely on, but he will know that the club's hierarchy won't stand for much more disappointment.
No matter where you are, you can use your Liberty Shield VPN to find a way to watch European Football this weekend. Don't have a Liberty Shield VPN? You're missing out! Click right here to check out what we can offer you, and use the code ROUTER50 to get a 50% OFF a VPN Router at check-out.
European Football Preview | Italy

⚽ Inter Milan vs Sassuolo
🇮🇹 Serie A
📅 Sunday 20 February 2022
⏰ 1700 UK Kick-Off
🖥️ BT Sport Live IPTV
There are a couple of games worth a watch in Serie A this weekend, starting with the Turin Derby on Friday night, but this one stands out as a game that should be very entertaining.
Defending Champions Inter will want to get back to winning ways after taking just one point from their last two games, and from winning just one of their last four games. Simone Inzaghi's side gave a very good accounting of themselves against Liverpool in the Champions League this week and he will hope they can take confidence from that performance, despite the result, into this weekend. Nicolo Barella will return from his midweek suspension to be the lynchpin in the midfield, while the return against Liverpool of Alessandro Bastoni is another big boost to the team. They'll be hoping that Lautaro Martinez can turn in a better showing than he managed against the English side, but with no Virgil Van Dijk to stop him, he should be capable of doing so.
Sassuolo are just one of those teams that rarely have a dull match. They're not particularly good this season after some major sales, as well as some injury issues and a coaching change in the summer, but they remain one of the most entertaining sides in Europe and they have a number of really exciting players, such as Hamed Traore and the Italian duo of Giacomo Raspadori and Gianluca Scamacca that are worth getting invested in before they move on to bigger clubs and become household names.
Both sides are potent in attack, but Sassuolo don't really bother with the concept of defending, so this one promises goals.
No matter where you are, you can use your Liberty Shield VPN to find a way to watch European Football this weekend. Don't have a Liberty Shield VPN? You're missing out! Click right here to check out what we can offer you, and use the code ROUTER50 to get a 50% OFF a VPN Router at check-out.
European Football Preview | Spain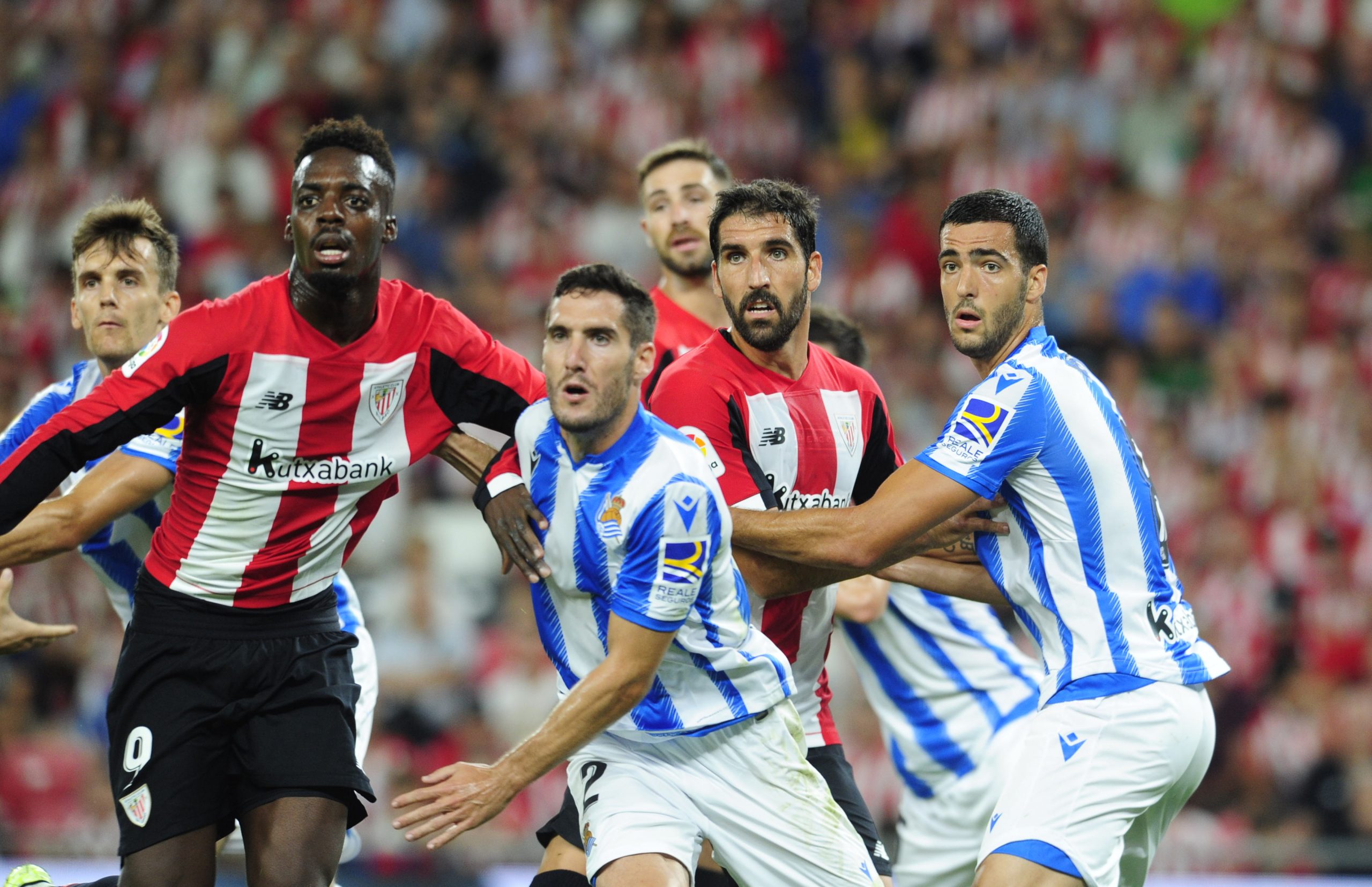 ⚽ Athletic Club vs Real Sociedad
🇪🇸 La Liga
📅 Sunday 20 February 2022
⏰ 2000 UK Kick-Off
🖥️ La Liga TV Live Streaming
There are many great Derby matches in the world, but few have the culture of the Basque Derby. A game that causes an entire region to come to a half with everyone supporting one side or the other.
Athletic Club are having a good season, 8th in the league but only five points outside the top four and in the semi finals of the Copa Del Rey. Having finished as runners up in the Copa in the past two seasons, they will be aiming to go one better this time around. Marcelino has put a huge emphasis on the cup competitions since his appointment, often to the detriment of their league form. This season he seems to have been able to find a better balance between the two. While a Champions League spot for next season seems given the other teams in the running, stranger things have happened.
La Real spent four weeks at the top of the La Liga table in October and November before successive defeats saw them fall to 6th. They have rebounded and rediscovered their form but find themselves locked in a battle with Barcelona, Atletico Madrid, Villarreal and their Basque rivals Athletic Club for 4th place now. They had hoped to go one better than last season's 5th placed finish, and went all in on this season by turning down multiple offers for star players like Isak and Oyarzabal. For that goal to come to fruition, they are going to need to return from San Mames with three points.
No matter where you are, you can use your Liberty Shield VPN to find a way to watch European Football this weekend. Don't have a Liberty Shield VPN? You're missing out! Click right here to check out what we can offer you, and use the code ROUTER50 to get a 50% OFF a VPN Router at check-out.
How to watch every European Football match from anywhere…
European Football matches for the 2021/22 season will be streamed live between BT Sport, Sky Sports and La Liga TV, as well as their respective apps for iPhone, iPad, Android, Smart TV, Now TV, FireTV etc.
But these streaming services are not available to everyone, for example when you load BT Sport in the USA, Germany, Ireland, Netherlands, France, Spain, Portugal, Australia, Dubai, Canada etc. you will get an error message.
Sorry, this video is not available in your country. This is basically because their streaming services are geoblocked based on the IP address being used to access it. You must be a UK domestic web user to access BT Sport and Sky Sports live tv streaming.
Get a UK IP address for European Football.
If you want to watch on your Windows PC, Mac, FireTV, iPhone, iPad or Android then you can get a UK Proxy or VPN Apps from Liberty Shield, FREE for 48 hours and then from only £8.99 per month..
Prefer to watch on supported media streaming devices like Now TV, Smart TVs, Apple TV, Xbox, PS4, Roku etc? You'll need a UK configured VPN Router setup as British, available from only £9.99 with Worldwide Shipping available.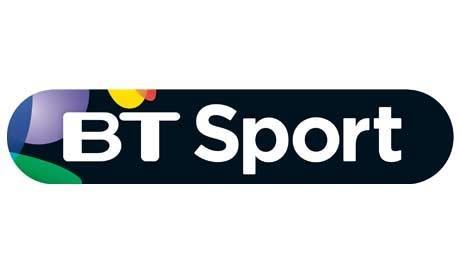 How can I watch European Football on BT Sport live?
BT Sport typically show Premier League games in the weekly Saturday lunchtime slot but they do show additional matches. You can sign up for a BT Sport subscription or pick up a contract-free BT Sport monthly pass for £25.
BT Sport will also carry coverage of the UEFA Champions' League and Europa League until 2024. Subscribers can watch BT Sport on their computers as well as their various apps on connected devices. They do offer a Monthly Pass with no contract, which will give customers access to the BT Sport mobile app. Fun Fact: Premier League VPN is one of the most searched phrases on Google.
Remember that BT Sport also features coverage from the Ligue 1 for Messi at PSG, and holds rights to Moto GP, UFC and WWE coverage as well.  After a long delay the BT Sport app is now available on several models of Smart TV as well as Roku and Amazon Fire TV devices.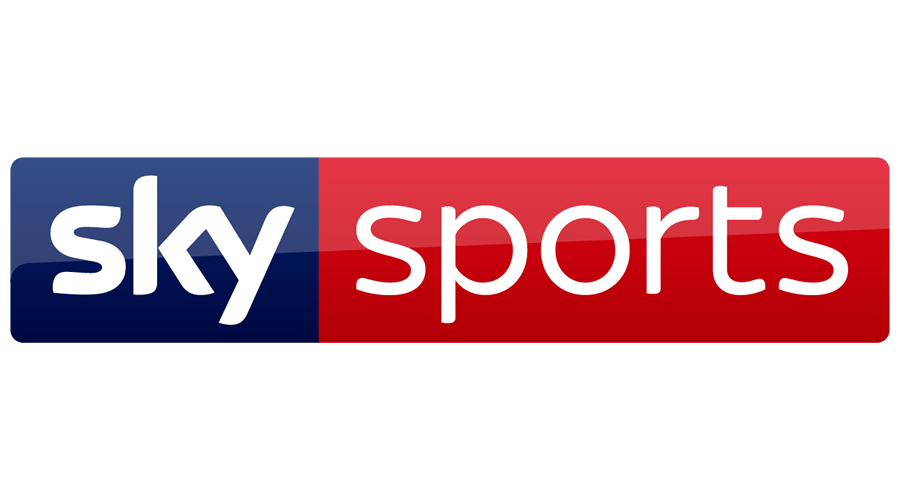 How can I watch Sky Sports European Football matches live?
Sky Sports is the main home of Premier League football with the Sky Sports Premier League and Football channels costing just £18 per month combined, or you can pick up the complete sports package from just £25 per month. NOW is essentially Sky Sports without the commitment to a lengthy contract, offering the exact same number of games. You can buy day membership (£9.99) or month membership (£33.99).
If you have a a UK VPN, then you can watch Sky Sports streaming from anywhere. Existing Sky Sports customers can watch with Sky Go on computers or their various apps. If you want to pay-as-you go with no contract then Now TV is your best bet; with their Day, Week and Month passes. Sky has a whopping 11 sports channels. It's offering covers all sorts, from cricket, motor racing (including Formula 1 and Indycar), boxing, NBA, golf, rugby league, women's rugby and netball. Sky's non-Premier League football coverage sits on Sky Sports Football and now includes the Bundesliga as well as both EFL games and Scottish football fixtures.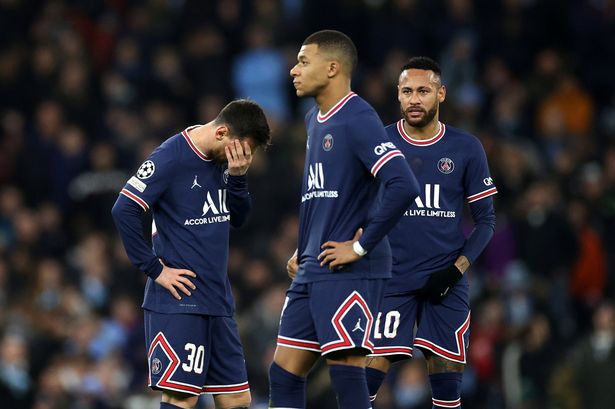 Furthermore; BT Sport and Sky Sports aren't the only geographically-censored streaming services a VPN or Proxy will allow you to access.  Other UK services like Now TV, BBC iPlayer, Amazon Prime, ITV Hub, All 4 and BritBox are available. Plus with the option to switch to our USA service whenever you like, you can access Hulu, HBO GO, Netflix and Pandora.  Essentially you can access international content from virtually anywhere!