EUROPEAN FOOTBALL | GLORY AWAITS
It's all up for grabs now as we approach the month where the pots get handed out. The major European football competitions, the Champions League and Europa League are streamed live in the UK by BT Sport.
We have reached the semi-final stages of this seasons major European competitions and this is a huge week for twelve teams who are now dreaming of lifting a European trophy to finish off their seasons. It's the week of the first leg of the semi-finals and while you can't win a two-legged knock-out tie in first tie, you can lose it.
By that I mean that if a team takes a hefty lead into the second leg, they should win the tie unless they somehow find a way to bottle it. Think PSG over and over again. Think Barcelona in 2019. Liverpool basically lost that tie in the first leg, but Barca choked in the second leg and Liverpool wiped the floor with them.
Our European Football VPN articles are brought to you in partnership with EPL Index, and Dave Hendrick – host of the Two Footed Podcast, offering FREE podcasts to football fans.
Each of the 12 teams involved this week will be aiming to win, but their key mandate will be to not suffer a heavy defeat that would put them in a position of relying on their opponent to have a historically poor performance in the second leg.
The Champions League is, rightly, the glamour event, but the Europa League looks like it will be a lot of fun. The Europa Conference League has actually shaken out quite well and those games are promising.
Champions League Semi-Final – Manchester City vs Real Madrid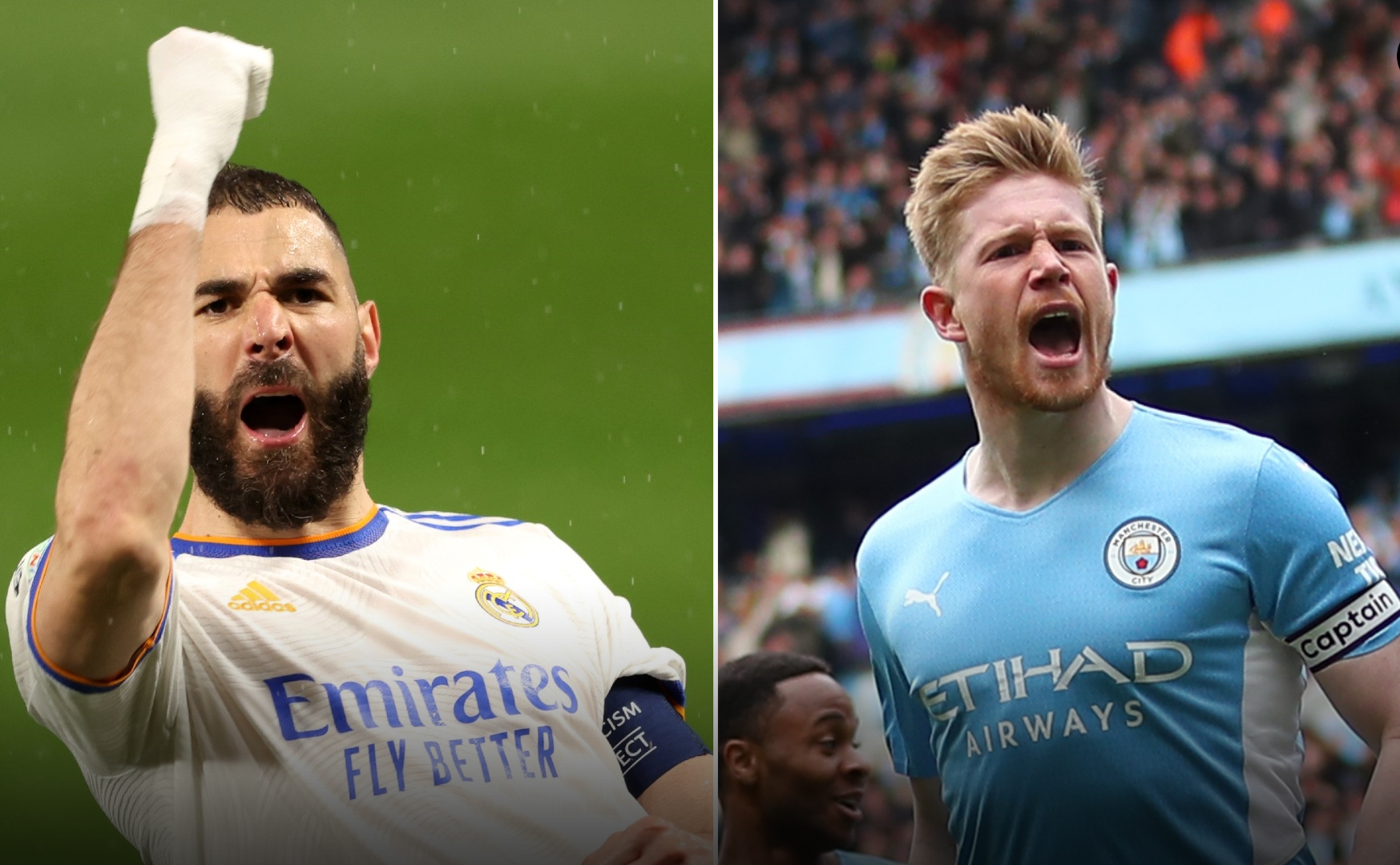 First up, the club who have dominated the Champions League come face to face with the club who have spent more than a billion pounds with the sole aim of winning this competition.
Manchester City exist to win the Champions League. The entire City Group project, the hiring of Pep Guardiola, the building of the Etihad Campus. Every single thing that City's megarich owners have done has been aimed at trying to win the Champions League. They want the acclaim that comes with it. They want the legitimacy that comes with being Champions of Europe. What's the knock on Arsene Wenger's era at Arsenal? Didn't win the Champions League. Managers win the title at Bayern and PSG but get fired. Why? Didn't win the Champions League.
This is the pinnacle of club football and City want to sit upon the throne. They've found interesting ways to avoid winning it over the years, losing to teams they would sweep away in Premier League action but made it to the final last season for the first time. Guardiola will want to go one better because without that Champions League success his spell at City, like his spell at Bayern will be seen as a failure in the eyes of money.
Real Madrid also exist solely to win the Champions League. They are on the hunt for their 14th Champions League title, and their 5th in the past nine seasons. They are on course to add their 4th La Liga title in that same nine year stretch, which shows where their focus has been. It's been that way for 25 years or so now. Eight titles vs seven Champions Leagues since the beginning of the 97/98 season. This current team is packed with players who have won multiple Champions Leagues but remain hungry for more. Benzema, Modric, Kroos, Casemiro and others have all been part of four winning teams. Even David Alaba, new to Real this season, is a two time winner with Bayern.
While many people are writing off Real, it would be foolish to do so considering the amount of winning nous in their team versus a City team who are yet to win the competition. Interesting fact, the last time Real Madrid lost a Champions League final was 1981. They've won all seven since. Their record of 13 and 3 in European Cup finals is outrageous. The fact that no two teams combined can claim more European Cups than Real shows their dominance.
No matter where you are, you can use your Liberty Shield VPN to find a way to watch European Football this week. Don't have a Liberty Shield VPN? You're missing out! Click right here to check out what we can offer you, and use the code EPL25 to get a 25% OFF your VPN or VPN Router at check-out.
Champions League Semi-Final – Liverpool vs Villarreal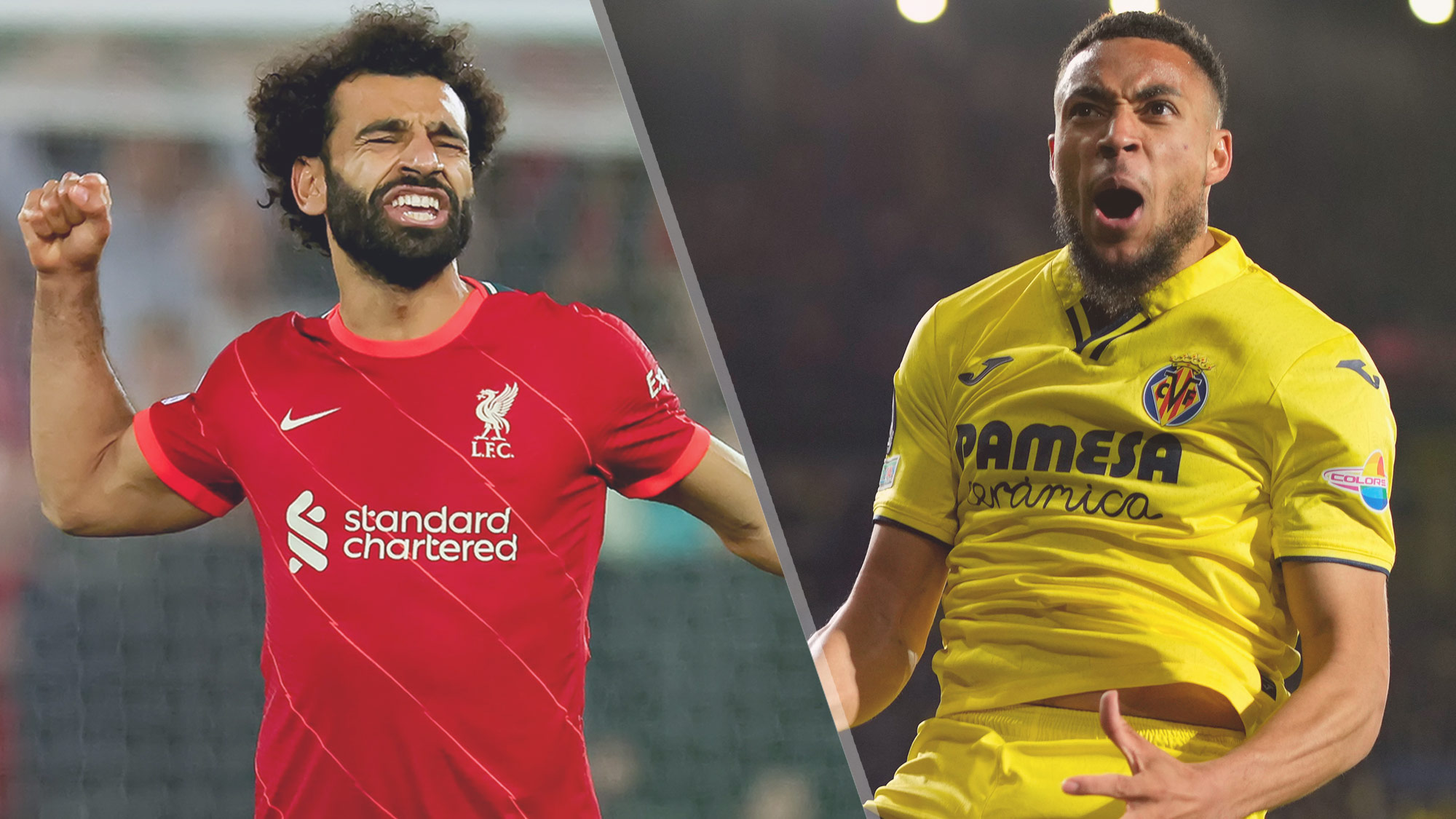 The 2018/19 European Cup winners against the team who qualified for this seasons competition by winning last seasons Europa League.
Liverpool will, rightly, be strong favourites going into this game and will be full of confidence. They breezed through their group and then saw off fellow European royalty in Inter Milan and Benfica to advance to the semi-finals. Jurgen Klopp's men are chasing a historic quadruple. It's never been accomplished before and purely because of the dates of these two games against Villarreal, it will go further into the season regardless of the outcome than any team in history.
Liverpool are six time winners of the European Cup, level with Bayern Munich for third place in the all-time list. Victory this year would move them level with AC Milan, though still well short of Real Madrid. Liverpool would likely relish a chance to play Real in the final, with payback for the heartbreak they suffered in Kiev in 2018 on their minds. Their recent form has been patchy, but they continue to find ways to win and when it comes down to it they have the world class players to beat anyone.
They can't afford to overlook Villarreal though. Unai Emery's men might not come with star names, but there's plenty of good players in the squad and they are very well organised. Their run to the Champions League semi-final included some poor performances in the group stage, a last game upset away win over Atalanta to survive and advance and then the magic started. Juventus, European giants, two time European Cup winner, dumped out by a brilliant Villarreal performance in Turin. Bayern Munich, Superclub, 2020 Champions League winner, six time European Cup winners and one of the favourites for this years competition, dumped out by a Villarreal smash and grab in Munich.
No matter the odds, no matter how overlooked they are Villarreal have gotten the job done. They are the little engine that could. The little club who dreamed big. This is their second Champions League semi-final, their first since 2006. That they are here makes no sense considering their humble beginnings. But here they are, and they will give Liverpool everything they can handle.
No matter where you are, you can use your Liberty Shield VPN to find a way to watch European Football this week. Don't have a Liberty Shield VPN? You're missing out! Click right here to check out what we can offer you, and use the code EPL25 to get a 25% OFF your VPN or VPN Router at check-out.
Europa League Semi-Finals

Because UEFA would struggle to organise a prayer meeting in a convent, both games kick off at 8pm alongside both Europa Conference League games. So rather than being able to watch two games of the four, you have to pick one of the four and that's just it. Good job UEFA. Good job indeed.
These semi-finals are exciting though, so let's start with West Ham at home to Eintracht Frankfurt in what has to be the most unexpected tie of the round. Both of these sides were expected to exit well before this stage, especially Eintracht who have had a very underwhelming domestic campaign and currently sit 9th in the Bundesliga without a win in their last five games. Udi Hutter almost secured a top four finish last season and when he departed the thought was that Oliver Glasner took over having secured a top four finish with Wolfsburg that he would do the same again.
It hasn't worked out that way, but Glasner has improved his stock with this European run. Many will expect West Ham to sweep them aside but Eintracht overcame the odds to see of Real Betis and Barcelona so they must be taken seriously. David Moyes won't stand for complacency so he will have his team fully prepared for this game. A European trophy would be the pinnacle of Moyes' career and a crowning achievement for the great work he has done so far at West Ham. Overcoming Sevilla and Lyon was impressive, but Eintracht will be a different type of test because of their high tempo approach.
RB Leipzig taken on Rangers in the second semi-final is also an unlikely tie, but Leipzig being at the semi-final stage shouldn't be a surprise given the quality of players they possess. With stars like Christopher Nkunku, Dominik Szoboszlai, Dani Olmo and Josko Gvardiol at their disposal, they are building something quite special under the Red Bull banner. Whether you approve of their approach or not, you have to admire how they have recruited talent. They will provide a massive test for Rangers but the Gers have one thing going in their favour.
The atmosphere at the Red Bull Arena won't be anything like the one the Ibrox crowd will conjure up in one weeks time. If Rangers can get out of Leipzig without a heavy defeat, the power of their home crowd could be a massive game-changer for the second leg. The Leipzig players won't have seen anything like the power of a full throated Ibrox, so the mission this week is to play for draw, hope for the win but avoid a defeat by more than two goals at all costs.
No matter where you are, you can use your Liberty Shield VPN to find a way to watch European Football this week. Don't have a Liberty Shield VPN? You're missing out! Click right here to check out what we can offer you, and use the code EPL25 to get a 25% OFF your VPN or VPN Router at check-out.
Europa Conference League Semi-Finals

Speaking of atmospheres, no contest will have two games played in environments as hostile as Feyenoord vs Marseille. Both De Kuip and the Stade Velodrome are infamous for being cauldrons of noise. Both fanbases have elements to them that could see the battle fought off the pitch as well as on it, but these games should be fun. Feyenoord play a carefree attacking style and can cut teams apart with their pace and movement while Marseille are managed by Jorge Sampaoli. If you don't know what that means, imagine Marcelo Bielsa football on steroids. His team will never stop running, never stop fighting and do it all while playing fast paced attacking football. This game could genuinely be the game of the week. There's more chance it ends 4-4 than 0-0.
The other semi-final in the Conference League pits Brendan Rodgers and Leicester against Jose Mourinho and Roma. The last time these managers met with something big on the line, Rodgers ego got the better of him and it cost Liverpool the 2013/14 Premier League title. He better hope he gets things right on Thursday. Mourinho, the gnarly experience winner that he is, is aiming to become the first manager to win the Champions League, the UEFA Cup, the Europa League and the Europa Conference League. His entire season is now dependent on it. His tenure at Roma might hinge on it. When backed into a corner, always bet on the proven winner. Leicester must go to Rome in a week with a lead or they will be utterly Mourinho'd in an anti-football display that will make Everton's appearance at Anfield look like "having a go".
No matter where you are, you can use your Liberty Shield VPN to find a way to watch European Football this week. Don't have a Liberty Shield VPN? You're missing out! Click right here to check out what we can offer you, and use the code EPL25 to get a 25% OFF your VPN or VPN Router at check-out.
How to watch every European Football match from anywhere…
European Football matches for the 2021/22 season will be streamed live between BT Sport, Sky Sports and La Liga TV, as well as their respective apps for iPhone, iPad, Android, Smart TV, Now TV, FireTV etc.
But these streaming services are not available to everyone, for example when you load BT Sport in the USA, Germany, Ireland, Netherlands, France, Spain, Portugal, Australia, Dubai, Canada etc. you will get an error message.
Sorry, this video is not available in your country. This is basically because their streaming services are geoblocked based on the IP address being used to access it. You must be a UK domestic web user to access BT Sport and Sky Sports live tv streaming.
Get a UK IP address for European Football.
If you want to watch on your Windows PC, Mac, FireTV, iPhone, iPad or Android then you can get a UK Proxy or VPN Apps from Liberty Shield, FREE for 48 hours and then from only £8.99 per month..
Prefer to watch on supported media streaming devices like Now TV, Smart TVs, Apple TV, Xbox, PS4, Roku etc? You'll need a UK configured VPN Router setup as British, available from only £9.99 with Worldwide Shipping available.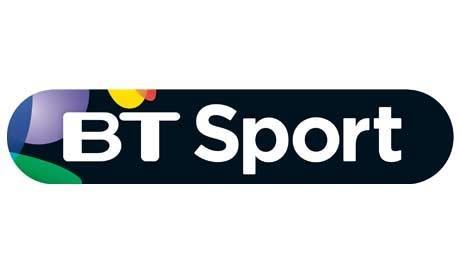 How can I watch European Football on BT Sport live?
BT Sport typically show Premier League games in the weekly Saturday lunchtime slot but they do show additional matches. You can sign up for a BT Sport subscription or pick up a contract-free BT Sport monthly pass for £25.
BT Sport will also carry coverage of the UEFA Champions' League and Europa League until 2024. Subscribers can watch BT Sport on their computers as well as their various apps on connected devices. They do offer a Monthly Pass with no contract, which will give customers access to the BT Sport mobile app. Fun Fact: Premier League VPN is one of the most searched phrases on Google.
Remember that BT Sport also features coverage from the Ligue 1 for Messi at PSG, and holds rights to Moto GP, UFC and WWE coverage as well.  After a long delay the BT Sport app is now available on several models of Smart TV as well as Roku and Amazon Fire TV devices.
Furthermore; BT Sport isn't the only geographically-censored streaming services a VPN or Proxy will allow you to access.  Other UK services like Now TV, Sky Sports, BBC iPlayer, Amazon Prime, ITV Hub, All 4 and BritBox are available. Plus with the option to switch to our USA service whenever you like, you can access Hulu, HBO GO, Netflix and Pandora.  Essentially you can access international content from virtually anywhere!