GAA 2022 –  HURLING QUARTER FINALS
It's a quiet weekend on the GAA calendar with no football scheduled, and just two matches in the Hurling Championship. Free live streaming of GAA 2022 will be available on RTE Sport for Irish internet users.
We're now at the business end of the season, the quarter-final stage. The football quarter-finals will take place next weekend, but for now it's Hurling's weekend to shine, and shine it likely will.
Our GAA 2022 articles are brought to you in partnership with EPL Index, and Dave Hendrick – host of the Two Footed Podcast, offering FREE podcasts to football fans.
Because the GAA are a confused bunch, unlike in all other sports where the concept of a quarter-final round would see four games there are two in the Hurling Championship. The losing provincial finalists, Galway and Clare, watched from the comfort of home as Cork and Wexford had to work their way through the qualifiers to set these games up.
Cork overcame Antrim in a high scoring encounter last weekend, a game in which they might have been slightly surprised at Antrim's scoring power. Cork should plenty of ability to pile up scores themselves but will be concerned about how shaky their defense appeared against the Ulster side. Cork showed in the Group stage, with victories over Waterford and Tipperary, that they have the quality to beat good teams. They ran Clare very close too. This Cork team will provide issues for most teams they face and in Patrick Horgan and Conor Lehane they have a scoring tandem they can rely on.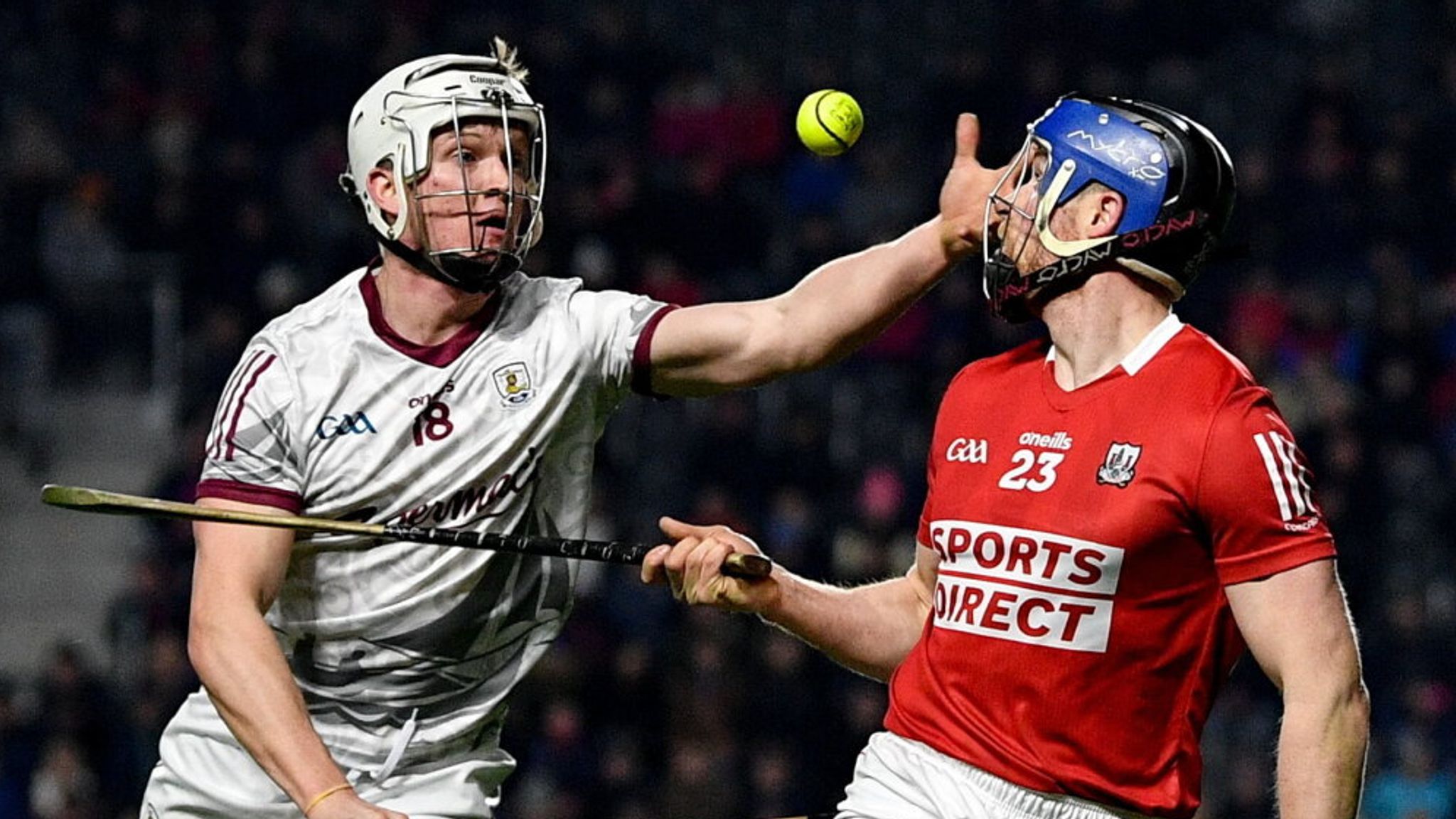 This weekend they will take on Galway, the Rebels against the Tribesmen, in what should be an excellent contest. Galway finished top of the Leinster Group stage, and were outstanding in their games against Kilkenny and Dublin in particular. They struggled to find their rhythm in the Leinster final rematch with Kilkenny, and lost by five points, but they know they're capable of better and will be looking forward to their shot at redemption this weekend. Galway's true strength is their defense, where Daithí Burke and Pádraic Mannion are the star turns but they do have a sensational scoring forward of their own in Conor Cooney. Since the premature retirement of Joe Canning, one of the best the game has ever seen, Cooney has had to take on the added burden upfront and he has been outstanding so far this season.
Semple Stadium in Thurles will be the venue for this clash, with 1.45pm start time scheduled. Cork haven't beaten Galway in the Championship since 2008, with the Tribe having won the last four meetings in a row. The historical series is still heavily in Cork's favour due to the fact that they won the first 19 Championship meetings between the two, with Galway not registering a win until 1975. Inclusive of that win, Galway hold an 8-6 advantage since then. Cork will be hoping to end their poor run against Galway this weekend, and keep their All Ireland hopes alive.
The town of Thurles will be extremely busy this Saturday, with the influx of fans heading their way. After the masses have cleared Semple following Cork vs Galway, it will fill up once again with the good people of Clare and Wexford for what's unofficially titled the Davy Fitz Derby.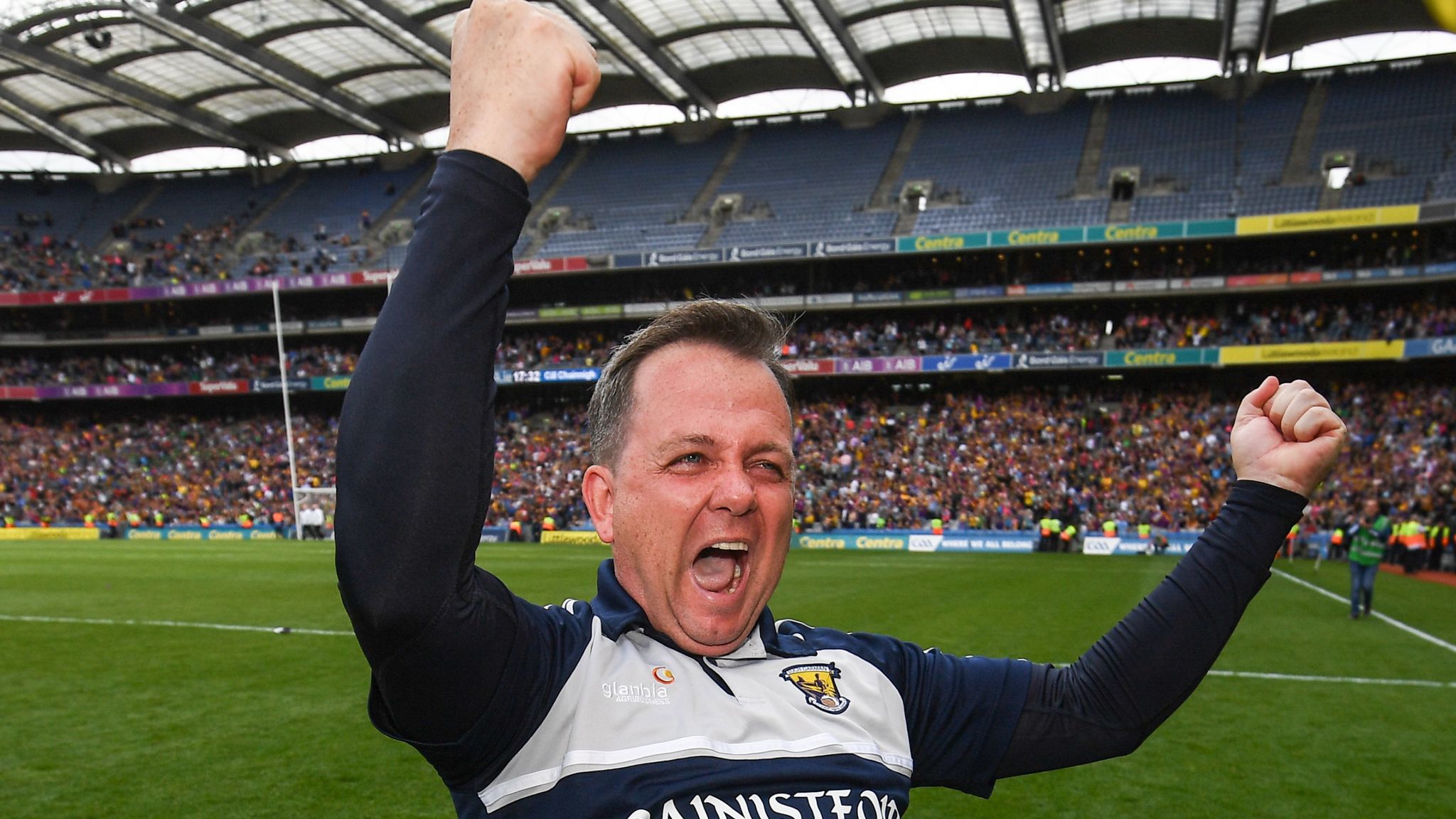 Davy Fitzgerald is a Hurling legend. One of the greatest goalkeepers the game has ever seen, and one of the best managers of the past decade. He's also a complete headcase. Stick "Davy Fitzgerald goes mad" into YouTube when you have 15 spare minutes and enjoy the madness of Davy. It would be easy to write him off as a bit of a clown, but there can be no doubting his ability as a manager. He took Waterford to a Munster title, he won a Munster title, a league title and an All Ireland while in charge of his native Clare and has won a Leinster title with Wexford.
Fitzgerald of course made his name as a goalkeeper for Clare in the 1990s, galvanizing the team that won three Munster titles and two All Ireland titles. Despite his diminutive build, he was an incredible shot stopper. He was a goalkeeper with the skills of an outfielder and Clare could use him in their build up play while trying to play out from defense under Ger Loughnan. This game will no doubt be tough for Fitzgerald, because part of him will always be deeply rooted in Clare Hurling.
His Wexford team will be the underdog this weekend but they will be no pushover. They finished 3rd in Leinster, just edging Dublin and hammered Kerry last weekend. Wexford are a well balanced team who work extremely hard to cover ground and limit opponents opportunities. Defensively they are solid, and they have a number of forwards capable of having big games. Lee Chin is their go-to scorer and against Kerry he was in outstanding form scoring 14 points himself.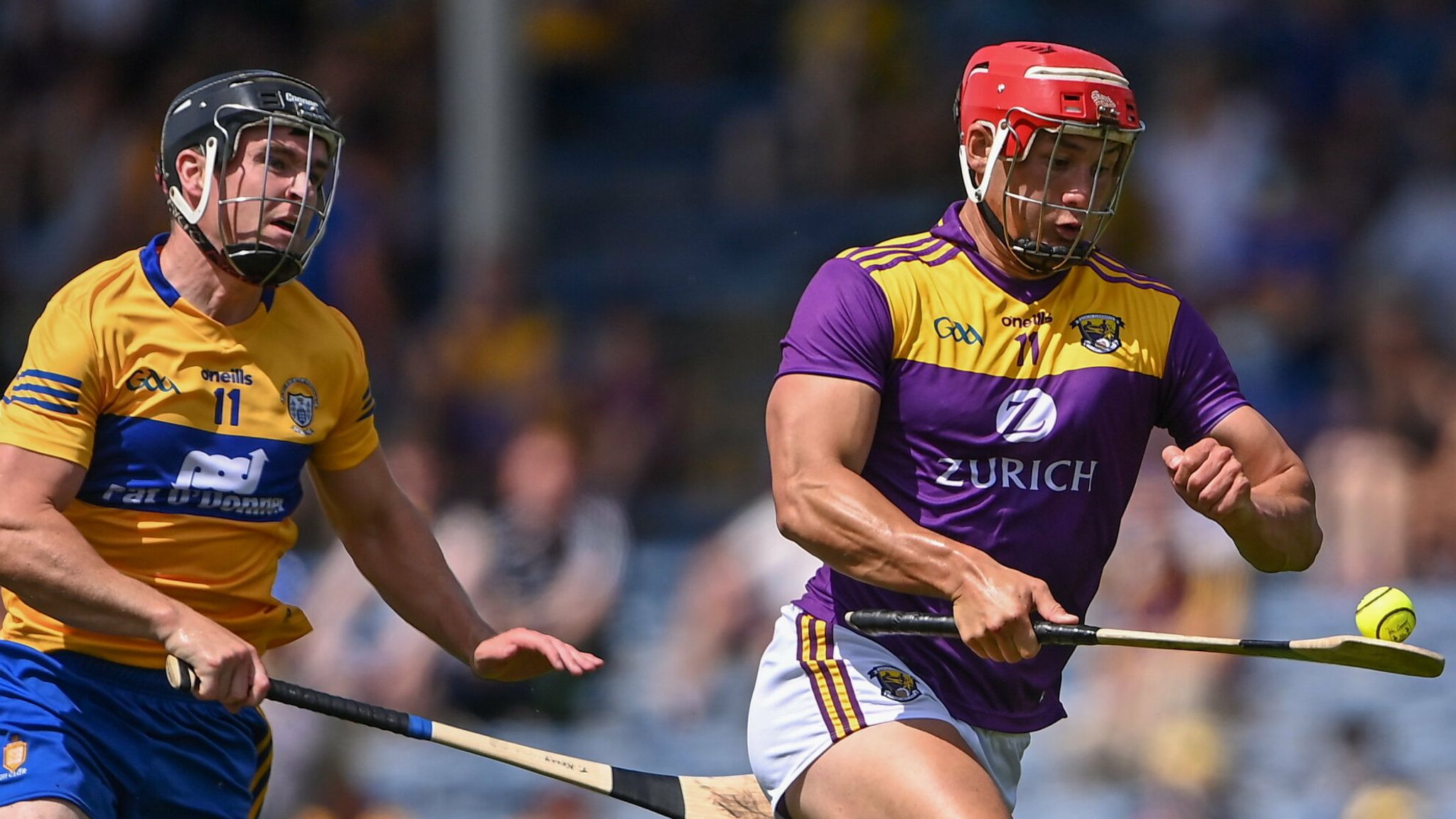 Clare, rightly, will be strong favourites. They gave Limerick their toughest test of the Championship by far and will be hoping for another crack at the reigning Champions before the year is out. Indeed, two two toughest games Limerick have faced have both been against Clare. The two sides drew in the group stage before Limerick's extra time victory in the final, following another draw. Clare have been outstanding in their other matches as well. Waterford and Tipperary were both soundly beaten, and Cork were overcome as well.
The county of Clare is on a high right now, with their Hurling team performing well and their football team the surprise package in that Championship. Having knocked out Meath and Roscommon in back to back weeks, they have a quarter final of their own next weekend against Derry so the Clare fans will be on the road once again.
Both games should deliver good spectacles, and there should be plenty of fight in all four sides. The Cork vs Galway rivalry always delivers hard fought games, and the Davy Fitz factor makes the Wexford vs Clare game very very interesting.
Don't have a Liberty Shield VPN? No problem, I've got your back. Click here, pick your package and then use my code – EPL25 to get 25% off your VPN or VPN Router purchase! Now, go listen to my Two Footed Podcast!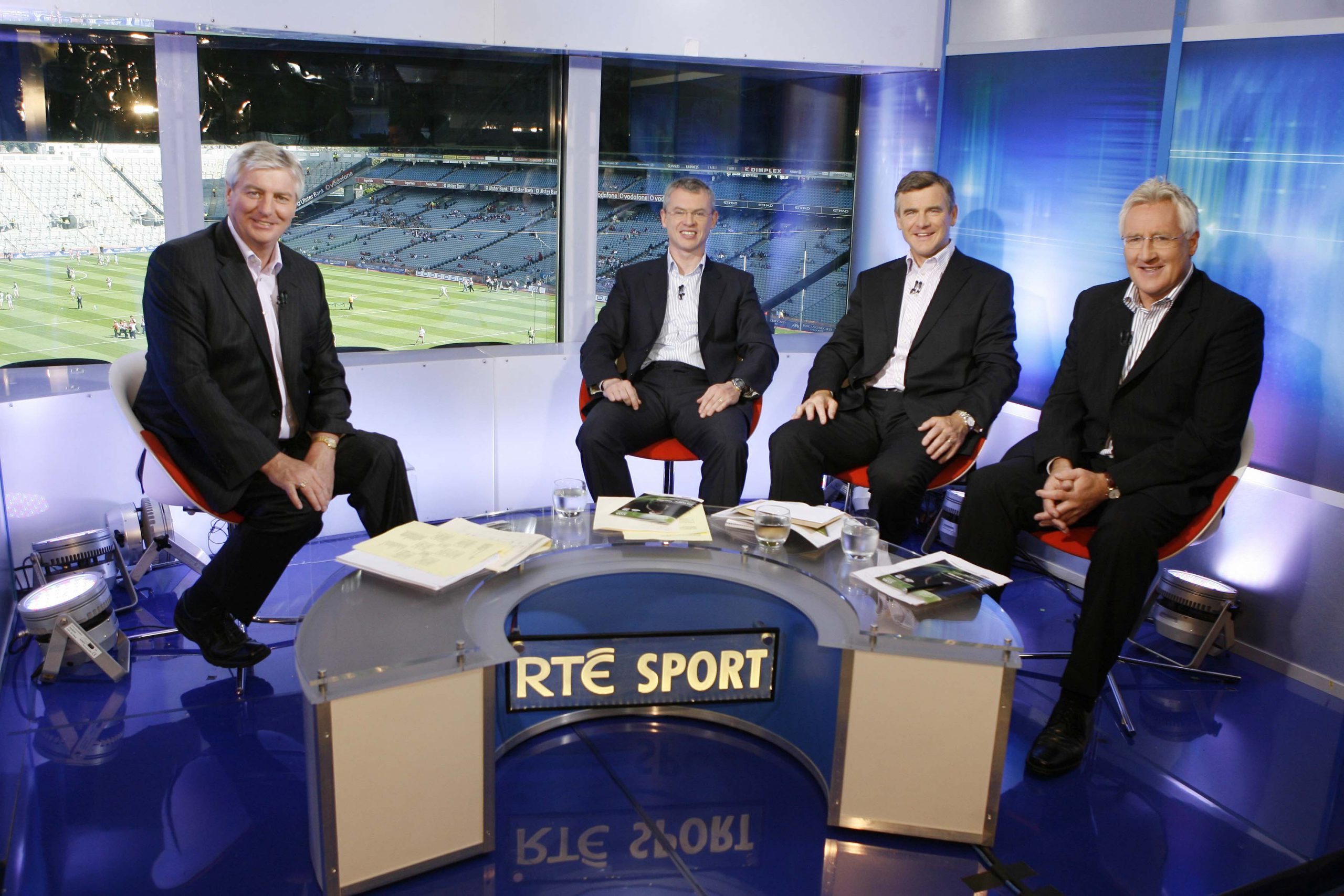 Gaelic Football and Hurling are two of the most exciting and entertaining sports in the world. The GAA has largely done a good job at staging them. They've made them a spectacle. But they've also priced out the fans at times, and made controversial decisions with regards to broadcasting rights. If you're outside of the Republic of Ireland and want to watch the matches on RTE player, the GAA don't want you to be able to, unless you invest in the very expensive GAA GO subscription service. Obviously those with an Irish internet service (in Ireland), will be able to access the RTE Player and have uninterrupted access from anywhere.
How to watch every GAA 2022 games from anywhere…
Games from the GAA 2022 season will be streamed live on the RTE Player website, as well as their respective apps for iPhone, iPad, Android, Smart TV, Now TV, FireTV etc.
But these streaming services are not available to everyone, for example when you load RTE Player in the USA, Germany, UK, Netherlands, France, Spain, Portugal, Australia, Dubai, Canada etc. you will get an error message.
We're sorry but RTE Player is currently only available to viewers in the Republic of Ireland and Norther Ireland.
This is basically because their streaming services are geoblocked based on the IP address being used to access it. You must be a Irish domestic web user to access RTE Player and RTE Sport live tv streaming.
Get an Irish IP address for GAA 2022 season
If you want to watch on your Windows PC, Mac, FireTV, iPhone, iPad or Android then you can get a UK Proxy or VPN Apps from Liberty Shield, FREE for 48 hours and then from only £8.99 per month..
Prefer to watch on supported media streaming devices like Now TV, Smart TVs, Apple TV, Xbox, PS4, Roku etc? You'll need a UK configured VPN Router setup as Irish, available from only £14.99 with Worldwide Shipping available.
Furthermore; RTE Player isn't the only geographically-censored streaming services a VPN or Proxy will allow you to access.  Other Irish services like TV3 and TG4 are also available. Plus with the option to switch to our USA service whenever you like, you can access Hulu, HBO GO, Netflix and Pandora.  Essentially you can access international content from virtually anywhere!