DC has revamped their line-up and Liberty Shield has the latest news. You don't want to miss out without a VPN! Need a Netflix or HBO Max VPN?
Disney+ and Marvel have been busy in January. DC hasn't been slacking off either. Despite not releasing shows, there has been an overload of news, updates and announcements. Whilst many of these shows and films will be readily available in the USA, it's not so easy for others outside of the USA to see these shows. These would be a crime to miss! Check these shows out and the latest news about them, see for yourself what you can be watching. Fun Fact: HBO Max VPN is one of the most searched phrases on Google!
Watch The Sandman On Netflix with VPN
The 1989-1996 comic book by Neil Gaiman called The Sandman is one of the most critically acclaimed comic book series of all time. So much so, it has been one of the few comic books that made it to the New York Times bestsellers as well as Watchmen and The Dark Knight Rises. However, the idea of adapting this comic book series has been in development hell since 1991. Despite plans for a film being made in 2013, eventually, it was shifted to a Netflix show in 2019. So, to say fans of the comic book series have been waiting for a while is an understatement.
Netflix announced The Sandman adaptation on January 28th. With a 10-episode commitment, the story follows Dream (Tom Sturridge) escapes captivity only to find his kingdom of the Dreaming in chaos. The series follows his attempts to fix this as well as the consequences following his absence. One of the things that made The Sandman comics was despite being placed in the DC universe, there are barely any aspects of other mainstream heroes interacting with The Sandman. From Gaiman's latest news, it sounds as though this series is following suit.
Both The Sandman and Lucifer (which is currently owned by Netflix) are placed in the same world. Lucifer was played by Tom Ellis, but there are currently no plans for him to appear on this show. As Gaiman tweeted :
 "You can't get from the Lucifer TV series to Sandman #3 or even Season of Mists. And we haven't yet announced the casting of Constantine. (That article is just confusing the TV version with the @audible_com version.)"
The second part of this tweet refers to beliefs that the role of Constantine is being replaced in this show as Matt Ryan played this character in DC's Legend of Tomorrow. As of writing this, there has been no news on this casting.
The Sandman is due to be released in late 2021.
Watch Justice League Snyder Cut on HBO Max VPN
After years of speculating, we finally have a release date for The Snyder Cut. Since 2017, fans have been begging for the Snyder Cut which was the original vision for this film. Even the cast members and other celebrities joined the movement of #ReleaseTheSnyderCut on Twitter. This involved taking over Comic-Con, signing petitions, and spreading this hashtag all over social media.
Now, we are finally getting the Snyder Cut on 18th March. Throughout this wait, we have been given hints over what would be included in this version of Justice League. On January 29th 2021, Zack Snyder released on Twitter three posters with one simple caption. All three posters is surrounded by rubble, with the Justice League logo. One made out of rubble in the shape of a shield, another as a flag amongst the rubble, and the last one in the rubble with only Snyder's name in bright read against the black and white. All three posters shared a single caption:
"Fallen," "Risen," and "Reborn."
This is not the only hint of an apocalypse given to us as Snyder brings one of the most legendary villains of comic book history to the big screen for the first time – Darkseid. In the comic books, Darkseid is one of the strongest beings in existence, hellbent on conquering all life in all universes. His real body has to stay in his universe (the 4th universe), or he could shatter the laws of reality, ending time and space as we know it. Darkseid has defeated the Justice league beforehand, single-handedly causing the Final Crisis that permanently changed DC history. To see him on the big screen for the first time is a huge deal. Fans screamed when they saw this for the first time at DCFanDom. This, along with the iconic black superman suit, has made one thing certain. Any fan of superhero films and DC Heroes should watch this one.
Watch DC's Titans on Netflix and HBO Max VPN
Since 2018, DC Titans has been a major hit online. Season 1 introduced us to the core four titans. Richard Grayson/Nightwing (Brenton Thwaites), Kory Anders/Starfire (Anna Diop), Rachel Roth/Raven (Teagan Croft), and Gar Logan/Beast Boy (Ryan Potter) band together to figure out their powers and become a team against Trigon, a demon who wants to take over the world.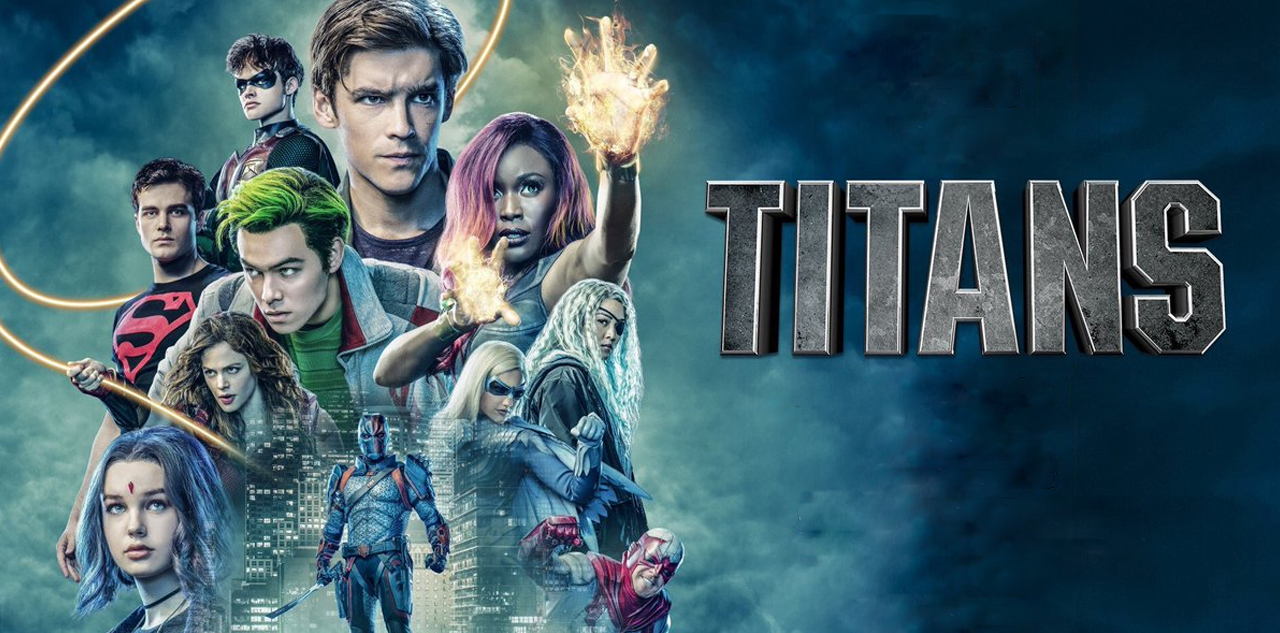 The Titans then expanded to explore the history of the Titans as well as developing new identities, a new team and merging old Titans with new members as they fight off an old enemy from their pasts. New members that are series regulars are Donna Troy/ Wonder Girl (Conor Leslie), Jason Todd / Robin II (Curran Walters), Dawn Granger/ Dove (Minka Kelly), Hank Hall / Hawk (Alan Richardson), Rose Wilson (Chelsea Zhang) and Conner (Joshua Orpin).
Now, Titans plan to expand even further. On 19th January 2021, Titans official Twitter confirms that Savannah Welch has been cast as Barbara Gordon, also known as Batgirl. In the comics, she was paralyzed by the Joker. She then becomes the tech-savvy informant, known as Oracle. What's going to be interesting about her, according to Variety, she is "Gotham City Police Commissioner" with "a combative relationship with Bruce Wayne."  She also has an "old romance" with Nightwing. This relationship is one of the best in DC comics, with a playful atmosphere and respect. It's a joyful relationship, putting friendship before romance and truly trusting one another. To see this relationship either in flashbacks or as it is rekindled will be a real treat to see, after other relationships fizzled out and broke up.
Another historic casting happened on 28th January 2021 on Twitter. The third season will bring the first-ever live-action adaptation of Tim Drake, played by Jay Lycurgo. In the comics, Drake became the third Robin after Todd's death at the hands of Joker. He is often considered the perfect Robin, as he was a natural detective from a young age and picked up things easily. He was also refreshing, being the opposite to Todd, but not to the extreme like Grayson. He was the perfect in-between. In this edition, according to EW, Drake is "a streetwise kid who's managed to grow up on the toughest streets without losing his indelible belief in heroism."
Whilst Titans do hint that Todd left by his own choice through disagreeing with Batman and Grayson, both characters bring over one question – are we gonna see the Joker?
It would be the perfect time to do so. We've had Joker on the big screen. We had Proto-Jokers (Cameron Monagham) in Gotham (2014-2019). But, to have a live-action Joker on the small screen would just be the icing on the cake.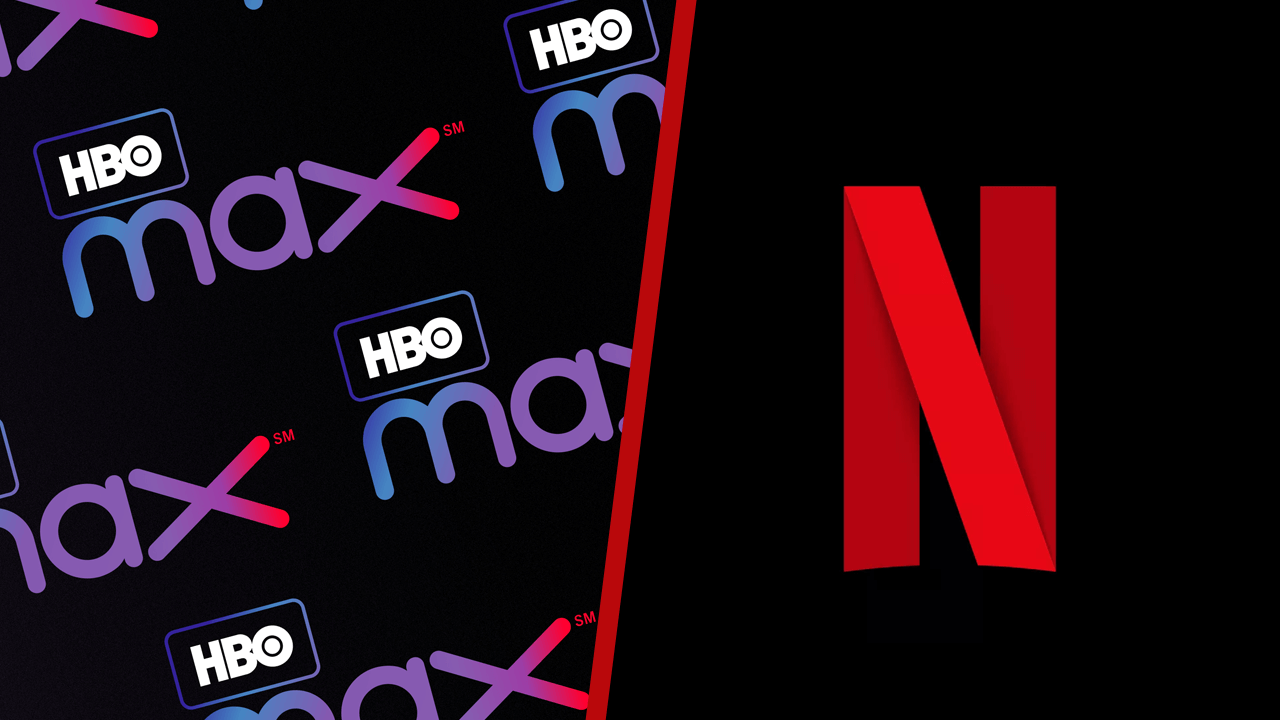 How to watch every Netflix and HBO Max from anywhere…
HBO Max has all of DC Universe's scripted original shows and films such as Wonder Woman (2017), Aquaman (2018) and Wonder Woman 1984 (2020). Other critically acclaimed shows such as Harley Quinn (2019), Young Justice (2010-), and Doom Patrol (2019-) are also exclusively available by HBO Max. For those outside the USA, you need a VPN to see these shows.
Some shows such as Titans are  on other services such as Netflix. When season 2 of Titans was first released on September 6th, 2019, Netflix had to wait three months to release season 2 available for those of us outside of the USA. However, why wait three months when you can wait three moments and not get spoilt by the internet beforehand?
With a free 48-hour trial, unlimited switches between countries and VPN or Proxy connectivity, and the ability to connect multiple devices to Liberty Shield's VPN, Proxy, or VPN routers simultaneously, Liberty Shield can expand your viewing expansion as well as protecting you and your internet data. It's not just HBO Max, as you can get access to Netflix, BBC iPlayer, Amazon Prime, and more worldwide!
With an excellent rating on Trustpilot and support available 365 days a year, be assured that you'll get your money's worth.
Not in service area. HBO Max is currently only supported in the U.S. and certain US territories.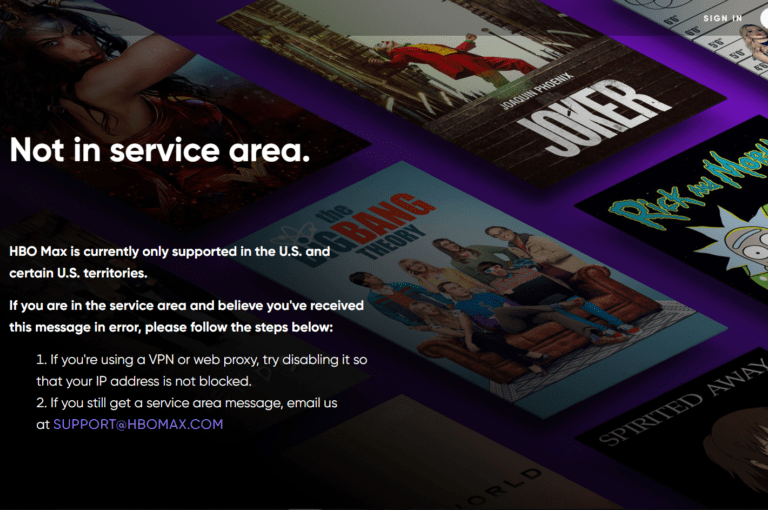 This is basically because their streaming services are geoblocked based on the IP address being used to access it.
Get a UK IP address for Netflix and HBO Max VPN
If you want to watch on your Windows PC, Mac, FireTV, iPhone, iPad or Android then you can get a UK Proxy or VPN Apps from Liberty Shield, FREE for 48 hours and then from only £8.99 per month..
Prefer to watch on supported media streaming devices like Now TV, Smart TVs, Apple TV, Xbox, PS4, Roku etc? You'll need a UK configured VPN Router setup as British, available from only £17.99 with Worldwide Shipping available.