The final International Break of 2021 is over! The major European football leagues Bundesliga, Ligue 1, Serie A and La Liga are streamed live by a selection of channels including Sky Sports, BT Sport, Amazon Prime and La Liga TV.
Now that the international nonsense is out of the way, and we can finally get into the meaty part of the season where games come quick and fast, and league tables start to make more sense as teams start to find their level. There are many questions that need to be answered over the next two months and this weekend is the start of where we will get clarity. Fun Fact: European Football VPN is one of the most searched terms on Google.
Our European Football VPN articles are brought to you in partnership with EPL Index, and Dave Hendrick – host of the Two Footed Podcast, offering FREE podcasts to football fans.
No league has more questions to answer than the Premier League and you can read our preview of this weekend's games right here, but before you do that let's jump around Europe and take a look at the eye-catching games from each of Europe's four major leagues.
UK TV and video streaming rights for 2021/22 season (excludes unofficial IPTV streaming services who will show footage from other broadcasters):
Premier League – Sky Sports, BT Sport & Amazon Prime
Bundesliga – Sky Sports
Ligue 1 – BT Sport
Serie A – BT Sport
La Liga – Amazon Prime & La Liga TV
SPFL – Sky Sports & BT Sport
⚽ Hoffenheim vs RB Leipzig
🇩🇪 Bundesliga
📅 Saturday 20 November 2021
⏰ 1430 UK Kick-Off
🖥️ Sky Sports Live Streaming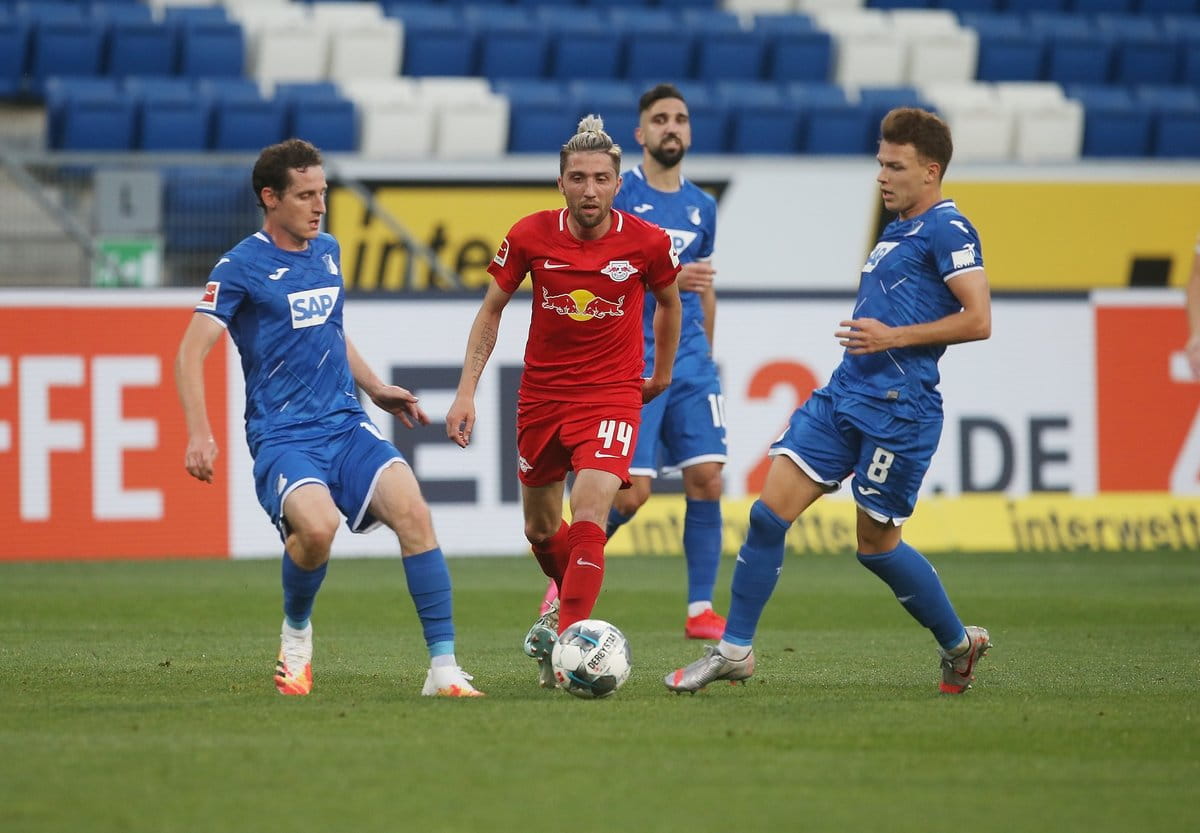 On the face of it, this is two inconsistent teams that are still trying to find their way this season. Both teams have slightly unperformed this season but Leipzig do appear to finally be finding form under Jesse Marsch and are one of the most entertaining teams in Europe right now. There are a couple of reasons for their misfiring form, but the biggest ones were defensive issues after losing Konate and Upamecano in the summer, and Marsch having to work some of the odd tactical quirks that Julian Nagelsmann had instilled in the team, out of them. Marsch has simplified things, and some of the over-complications we saw last season are now being resolved.
The excitement around this team focuses mostly on the attack, but it is worth mentioning that the defence and midfield have shown signs of improvement and consistent of late. As long as they can be average defensively, and functional in midfield they will be ok. Because of their attack. An attack that Marsch is constructing around the considerable talents of Christopher Nkunku, with support from the outstanding Dominik Szoboszlai and the reliable old guard of Emil Forsberg and Youssef Poulsen. The scary thing for opponents is that Dani Olmo hasn't really had an impact this season and is another who can play a massive role in the future of the team. Leipzig have an outstanding squad and once they are up to full speed and free from injuries they will be a strong contender for a top four spot. Their poor start to the season likely cost them a chance to challenge for the title, but it would be no surprise if they finished the season in the top three. If you're not familiar with Nkunku and Szoboszlai then this is your chance to get to know them, you definitely won't be disappointed.
⚽ Barcelona vs Espanyol
🇪🇸 La Liga
📅 Saturday 20 November 2021
⏰ 2000 UK Kick-Off
🖥️ La Liga TV

There is no real standout fixture in La Liga this weekend, and this is two mid-table teams currently only separated by goal difference in 9th and 11th spots respectively but this is a game worth watching. Firstly, because both are mid-table and for the first time in a long long time, the two sides are fairly evenly matched. But mostly, this game is worth watching because it will be the debut of Xavi as Barcelona manager.
The diminutive midfield legend who was the fulcrum of arguably the great club AND international teams of all time is back at the Nou Camp taking on a mammoth new task. Barca are a mess on and off the field. On the field, many of the issues might be fixable through coaching and a better tactical set-up but there is definitely a need for some new signings and that's where the off-field problems factor in. Barcelona are broke. They currently stand €1.6bil in depth with limited credit and even less room under La Liga's strict sustainability rules, the same rules that played a part in preventing them from keeping Lionel Messi during the same. It's important to point out that the bigger part in Messi's departure was Barcelona's own stupidity and failure to correctly understand the rules. Very much masters of their own demise, they now turn to a legend who will hope that potentially getting some of the old band back together can help him create a new winning culture at Barcelona. Dani Alves is back, though not eligible to play until January, Sergio Busquets, Jordi Alba and Gerard Pique remain as stalwarts, and rumours have begun to grow about the possible return of Andres Iniesta. None of these players offers much on the pitch any more, but they can have a huge impact off it. The new era of Barcelona starts this weekend, and wouldn't Espanyol love to be the ones to spoil the party.
⚽ Inter Milan vs Napoli
🇮🇹 Serie A
📅 Saturday 20 November 2021
⏰ 1730 UK Kick-Off
🖥️ BT Sport Live IPTV

There are a couple of big games in Serie A this weekend, but this one stands out as the one to watch. The defending Champions, currently sitting a respectable third in the table despite their difficult summer, taking on the unbeaten league leaders who are currently seven points clear of the Champions.
Inter lost Romelu Lukaku, Achraf Hakimi and Antonio Conte in the summer. Their main goalscorer, their primary outlet, and the best manager they've had in a decade. All three rank among the very best in the world in their respective positions and roles and it could have proved devastating for them given the lack of funds they had available to find replacements. To their credit they found quality replacements for each of them, even if there is still a noticeable drop off. Edin Dzeko remains a quality striker, but not one in the class of Lukaku at this point in his career, Denzel Dumfries is a good right back, but not a great one like Hakimi, and Simone Inzaghi is a very good manager, but yet to show that he's a truly great one like Conte. They have played exciting football thus far, and are the top scorers in the division but haven't quite been as good defensively as they were under Conte. Inzaghi is more of an attack minded coach than Conte, but he will want to ensure that Inter don't lose that strong defensive base because when push comes to shove, it will be the defense that decides the title.
Napoli started the season in outstanding form, winning eight straight games before they dropped their first points. They remain unbeaten after 12 games but they have allowed Milan to draw level with them on points atop the mountain. The key man for Gli Azzurri has been Victor Osimhen who, in his second season at the club, is blossoming into the allround number nine they hoped they were buying when they spent a club record €70mil plus add-ons to bring him to the club from Lille. With support from Lorenzo Insigne, Chucky Lozano and Matteo Politano, the Nigerian striker has thrived and was largely responsible for Napoli's brilliant start to the season. While Osimhen has been the star man. it's also worth noting the outstanding form of midfield pair Fabian Ruiz and Zambo Anguissa who have individually, and collectively, been tremendous so far. Napoli will need them to bring their best into this game, as Inter's midfield is also performing at a very high level and that battle could prove key on Sunday.
⚽ Lyon vs Marseille
🇫🇷 Ligue 1
📅 Sunday 21 November 2021
⏰ 1945 UK Kick-Off
🖥️ BT Sport Live Streaming

Two teams with a long standing rivalry face off on Sunday night to cap off the weekend and it should prove to be a fun game. Both have ambitions of getting back into the Champions League but thus far they haven't displayed the consistency required to earn a top three berth. Lyon will be more disappointed with their form and there are already reports suggesting that a change of manager could be on the cards. There really is no excuse for their inability to string victories together. They have all the talent required but lapses in concentration, an imbalance in the team's approach to games and perhaps some stagnation from top players have caused them to lose games they really should winning comfortably. Peter Bosz has yet to fully get to grips with his squad and certainly doesn't appear to utilizing it to it's fullest potential. He was brought in to replace Rudi Garcia in the summer with the hope that he would re-energize the attack without making the mistakes he has made in the past of being overly attack minded and leaving his team open to counter attacks. Thus far the team has attacked well, but defended terribly. The concerns that his idealistic approach may not be conducive to winning football matches look to coming to fruition and Bosz may once again find himself out of work unless he gets a handle on things.
Their opponents, Marseille, have a much better balance to their team this season but have struggled to turn draws into wins at important times. Three draws in their past five games have cost them the chance to keep pace with PSG and potentially force a real title race. They sit 4th in the table but are only one point from second placed Lens and will be confident of overhauling them over the course of the season. They have a strong spine to their team with the outstanding William Saliba partnering Leonardo Balerdi in central defense, his fellow Arsenal loanee Matteo Guendouzi in midfield alongside Boubacar Kamara and the attacking duo of Dimitri Payet and Bamba Dieng leading the attacking. Jorge Sampaoli, a manager with a near-mythical reputation, has really found a sweet spot in bringing balance to a club that has been defined by imbalance since the early 90s. If he can just bring a bit more consistency, and cutting edge, to the party then Marseille should find themselves celebrating a return to the Champions League by the end of this season.
No matter where you are in the world, you can use your Liberty Shield VPN to find a way to watch all of these games.
Don't have a Liberty Shield VPN? You're missing out! Click right here to check out what we can offer you, and use the code EPLBLOG to get a HUGE 50% OFF at check-out.
How to watch every European Football match from anywhere…
European Football VPN matches for the 2020/21 season will be streamed live between BT Sport, Sky Sports and La Liga TV, as well as their respective apps for iPhone, iPad, Android, Smart TV, Now TV, FireTV etc.
But these streaming services are not available to everyone, for example when you load BT Sport in the USA, Germany, Ireland, Netherlands, France, Spain, Portugal, Australia, Dubai, Canada etc. you will get an error message.
Sorry, this video is not available in your country. This is basically because their streaming services are geoblocked based on the IP address being used to access it. You must be a UK domestic web user to access BT Sport and BBC Sport live tv streaming.
Get a UK IP address.
If you want to watch on your Windows PC, Mac, FireTV, iPhone, iPad or Android then you can get a UK Proxy or VPN Apps from Liberty Shield, FREE for 48 hours and then from only £8.99 per month.. (use coupon code EPLBLOG to get a HUGE 50% OFF at check-out)
Prefer to watch on supported media streaming devices like Now TV, Smart TVs, Apple TV, Xbox, PS4, Roku etc? You'll need a UK configured VPN Router setup as British, available from only £9.99 with Worldwide Shipping available.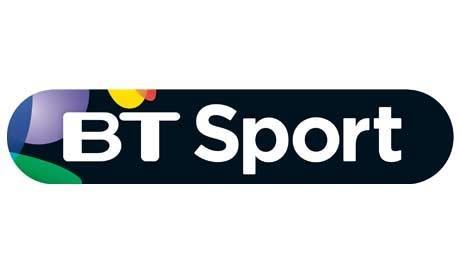 How can I watch BT Sport 2021/22 season matches live?
As well as the FA Cup VPN, BT Sport has the rights to just over 50 Premier League fixtures during the 2020/21 campaign, and will also carry coverage of the UEFA Champions' League and Europa League until 2024. Subscribers can watch BT Sport on their computers as well as their various apps on connected devices. They do offer a Monthly Pass with no contract, which will give customers access to the BT Sport mobile app. BT Sport Box Office will no longer show the matches via the now scrapped pay-per-view offering, but is it too late and have customers already moved towards illegal streams and IPTV providers?
Remember that BT Sport also features coverage from the Ligue 1, and holds rights to Moto GP, UFC and WWE coverage as well.  After a long delay the BT Sport app is now available on several models of Smart TV as well as Roku and Amazon Fire TV devices.
Furthermore; BT Sport isn't the only geographically-censored streaming services a VPN or Proxy will allow you to access.  Other UK services like Sky Sports, Now TV, BBC iPlayer, Amazon Prime, ITV Hub, All 4 and BritBox are available. Plus with the option to switch to our USA service whenever you like, you can access Hulu, HBO GO, Netflix and Pandora.  Essentially you can access international content from virtually anywhere!