Welcome to the the Liberty Shield Premier League preview for your weekly dose of being told how to spend your weekend. Premier League 2021/22 matches will once again be shown by pay-TV broadcasters Sky Sports, BT Sport, Amazon Prime and with match highlights available free on BBC Sport with Match of the Day. Need a Premier League VPN?
As we bid farewell to international football for 2021, we say hello to the busiest spell of the season with games coming quick and fast between now and January. For teams in European competition there is basically two games a week right up until the Christmas period that will see some teams play five games in 14 days. While the title can rarely be won during this period, it can often be lost and we will see teams begin to stumble, or turn their seasons around. The league table will begin to make a bit more sense and the picture of the season will become clearer to the naked eye. Fun Fact: Premier League VPN is one of the most searched phrases on Google.
Our Premier League VPN articles are brought to you in partnership with EPL Index, and Dave Hendrick – host of the Two Footed Podcast, offering FREE podcasts to football fans.
This weekend promises great entertainment with a number of big matches, some crucial games for managers under pressure and a couple of new managers getting ready for their first games in charge at their respective clubs. Here are three games that you simply have to watch this weekend.
⚽ Leicester City vs Chelsea
📅 Saturday 20 November 2021
⏰ 1230 UK Kick-Off
🖥️ BT Sport Live IPTV Streaming
Leicester have not made a good start to the season, with injuries a key factor in their struggles. Defensively they have been well below the expected level for such a talented group of players but manager Brendan Rodgers will point to James Justin and Wesley Fofana not having played yet, as well as the injury to Wilf Ndidi, as the main reasons for that. The issues in defence has had a knock on effect on their midfield and attack as they haven't had a solid platform to play from. Things can't have been helped by the speculation around Rodgers either. He's already been linked with the Tottenham and Manchester United jobs with recent speculation suggesting that he is United's preferred choice should they decide to sack Ole Gunnar Solskjaer. Such a move is likely to appeal heavily to an ambitious man, especially one like Rodgers who craves the spotlight. Is the uncertainty of their managers future causing certain players to begin to think about their own futures? It wouldn't the first time.
Chelsea sit proudly atop the table with the second best goal scoring tally, and the best defensive record in the league. Thomas Tuchel has created an outstanding team in his 10 months at the helm and truly highlighted what a poor job his predecessor was doing with largely the same squad. It speaks volumes of Chelsea's squad depth and quality that Romelu Lukaku has missed a handful of games, and wasn't playing at his best level beforehand, and yet they are still scoring goals and winning games. There are some question marks over this team and Leicester's attacking quality may well cause them problems this weekend. Chelsea know that Manchester City and Liverpool aren't teams you can rely on to drop points on a consistent basis this season so they don't have room for slip ups despite their three point advantage at the top of the table. Their draw against Burnley was their first bad result of the season, drawing at Anfield and losing to City aren't bad results no matter who you are, and Tuchel will demand a reaction from his players against the Foxes.
No matter where you are, you can use your Liberty Shield VPN to find a way to watch this match. Don't have a Liberty Shield VPN? You're missing out! Click right here to check out what we can offer you, and use the code EPLBLOG to get a HUGE 50% OFF at check-out.
⚽ Liverpool vs Arsenal
📅 Saturday 20 November 2021
⏰ 1730 UK Kick-Off
🖥️ Sky Sports Live IPTV Streaming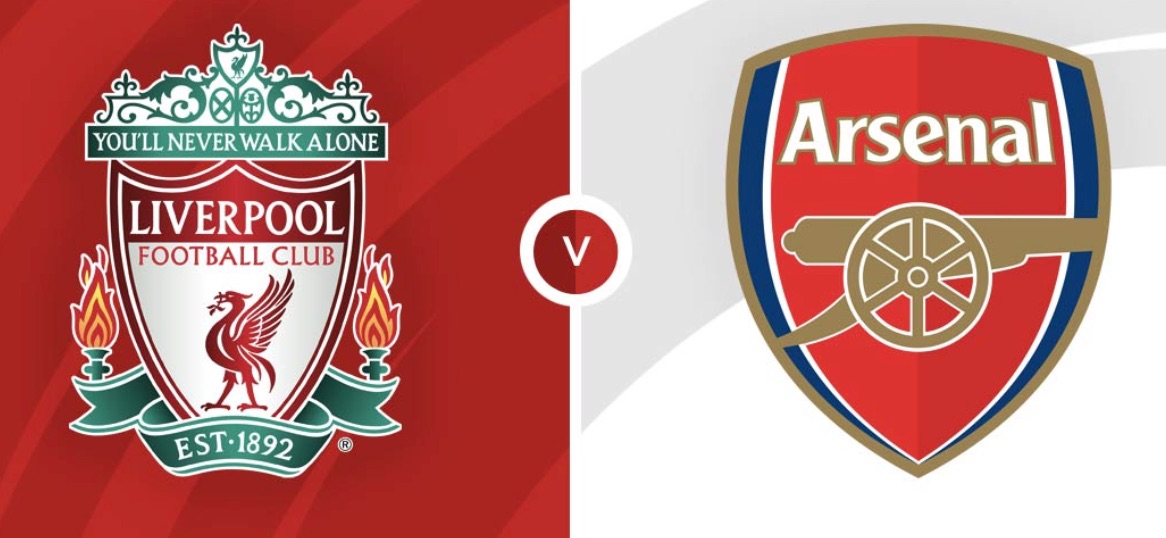 Liverpool lost for the first time since April when they faced West Ham just before the international break but the truth is that they had been living on borrowed time with that unbeaten run, with worrying signs cropping up multiple times already this season against varying quality of opposition. Brentford, AC Milan, Atletico Madrid, Manchester City and Brighton had all exposed the flaw in Liverpool's midfield before West Ham carved them apart on the counter attack. While the xG for the game might make it seem like Liverpool played well against the Hammers, the truth is that West Ham controlled the game, dictated where it was played and countered Liverpool constantly. xG doesn't measure opportunity. West Ham had three different 1v1 situations against last man defenders that they failed to capitalise on, as well as hitting the bar, having a shot blocked miraculously by Van Dijk and scoring three goals. Jurgen Klopp needs to fix his midfield, and to do that he may have to make a big decision with regards to his captain.
Arsenal enter the game in their best run of form under Mikel Arteta but haven't always impressed across their eight game unbeaten run. They've had halves of real dominance but often struggled to create opportunities, or manage games when playing with a lead. There is plenty for Arsenal, and their fans, to be optimistic about though. Aaron Ramsdale has begun life as Arsenal's number 1 in great form, they have a real back four that is not only good at building out from the back, but also competent defensively, and in Emile Smith Rowe and Bakayo Saka they have two of the best young players in Europe. The outline of a very exciting team are being put in place but the question remains, how will they react to a defeat. Previous good runs of form under Arteta ended in a poor runs, and then starting over from scratch. Never building on what was there before, never allowing the team to work through the issues and learn from defeats. Arteta surely can't afford many more fresh starts at Arsenal.
No matter where you are, you can use your Liberty Shield VPN to find a way to watch this match. Don't have a Liberty Shield VPN? You're missing out! Click right here to check out what we can offer you, and use the code EPLBLOG to get a HUGE 50% OFF at check-out.
⚽ Tottenham Hotspur vs Leeds United
📅 Sunday 21 November 2021
⏰ 1630 UK Kick-Off
🖥️ Sky Sports Live IPTV Streaming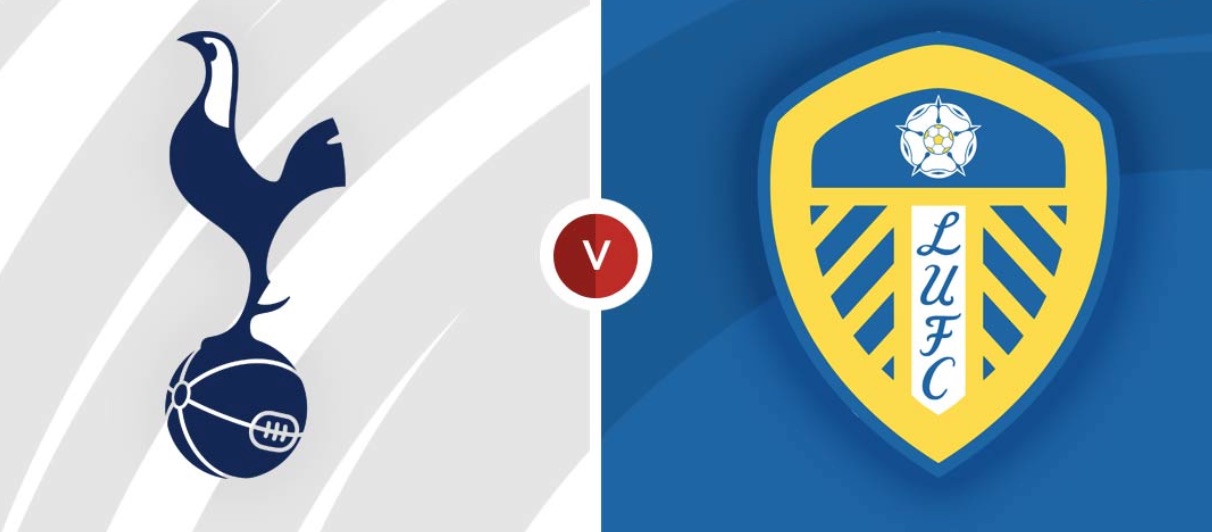 Antonio Conte has had his first real time on the training ground as Tottenham manager and we should soon start to see his fingerprints on the team. The Italian has proven himself to be one of the best managers in the world over his tenures with Juventus, Chelsea and Inter Milan and built excellent teams in short order at all three. Tottenham will be hoping he can repeat the trick, and they will also hope to do what Chelsea and Inter failed to do, satisfy him and convince him to stick around long term. When you get a manager of such quality into your club, you really must do everything possible to keep them happy, and that is now the job of Daniel Levy and Fabio Paratici. Conte's job is to turn a hugely talented squad who have underperformed domestically since midway through the 2018/19 season into top four contenders again. The raw materials are there, but he is lacking a few pieces of the puzzle. Many of the cracks will be papered over though if he can get Harry Kane firing. The England captain has been very poor thus far this season for Spurs but maybe seven goals in two England games will helped bring back his confidence.
Speaking of confidence, Leeds currently have none. Injuries and bad luck have contributed to a really poor start to the season for the Yorkshire club and Marcelo Bielsa will know that the pressure will soon be on his team as the threat of relegation grows. With Newcastle, Norwich and Aston Villa crossing their fingers and hoping for a new manager bounce after making changes, Watford always never more than a week away from a managerial change to shake things up, and Burnley being Burnley, the bottom of the division is set to become quite dynamic and competitive over the coming month. Leeds have the talent to be a mid-table team, but injuries to Patrick Bamford have left them struggling to score goals and overly reliant on Raphinha to carry the team. Some of the players who helped get them promoted and performed at a decent level last season are now starting to get exposed a bit more as not quite being up to the standard of the Premier League. Leeds have invested substantial amounts in their defence but injuries have left them having to play those "Championship" quality players more often than they would have liked, and that's something Spurs will look to exploit.
No matter where you are, you can use your Liberty Shield VPN to find a way to watch this match. Don't have a Liberty Shield VPN? You're missing out! Click right here to check out what we can offer you, and use the code EPLBLOG to get a HUGE 50% OFF at check-out.
For the easiest ways to watch this weekend's Premier League games, click here and let Liberty Shield show you how we can help. Remember to use the code EPLBLOG to get a HUGE 50% OFF at checkout.
How to watch every Premier League 21/22 match from anywhere…
Premier League VPN matches for the 2021/22 season will be streamed live between Sky Sports, BT Sport, Amazon Prime and the BBC Sport website, as well as their respective apps for iPhone, iPad, Android, Smart TV, Now TV, FireTV etc.
But these streaming services are not available to everyone, for example when you load BT Sport in the USA, Germany, Ireland, Netherlands, France, Spain, Portugal, Australia, Dubai, Canada etc. you will get an error message.
Sorry, this video is not available in your country. This is basically because their streaming services are geoblocked based on the IP address being used to access it. You must be a UK domestic web user to access BT Sport, Sky Sports, Amazon Prime UK and BBC Sport live tv streaming.
Get a UK IP address for Premier League VPN
If you want to watch on your Windows PC, Mac, FireTV, iPhone, iPad or Android then you can get a UK Proxy or VPN Apps from Liberty Shield, FREE for 48 hours and then from only £8.99 per month..
Prefer to watch on supported media streaming devices like Now TV, Smart TVs, Apple TV, Xbox, PS4, Roku etc? You'll need a UK configured VPN Router setup as British, available from only £9.99 with Worldwide Shipping available.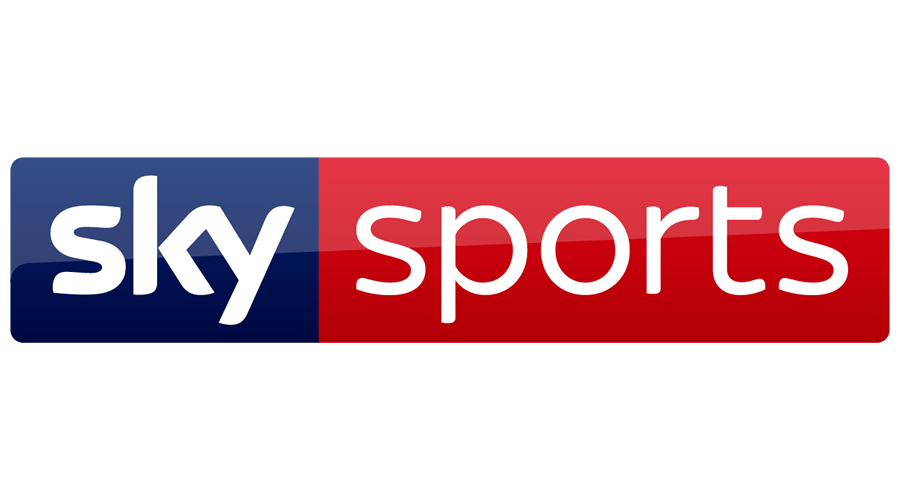 How can I watch Sky Sports Premier League 21/22 matches live?
Sky Sports is the main home of Premier League football with the Sky Sports Premier League and Football channels costing just £18 per month combined, or you can pick up the complete sports package from just £25 per month. NOW is essentially Sky Sports without the commitment to a lengthy contract, offering the exact same number of games. You can buy day membership (£9.99) or month membership (£33.99).
If you have a Premier League VPN set to UK, then you can watch Sky Sports streaming from anywhere. Existing Sky Sports customers can watch with Sky Go on computers or their various apps. If you want to pay-as-you go with no contract then Now TV is your best bet; with their Day, Week and Month passes. Sky has a whopping 11 sports channels. It's offering covers all sorts, from cricket, motor racing (including Formula 1 and Indycar), boxing, NBA, golf, rugby league, women's rugby and netball. Sky's non-Premier League football coverage sits on Sky Sports Football and now includes the Bundesliga as well as both EFL games and Scottish football fixtures.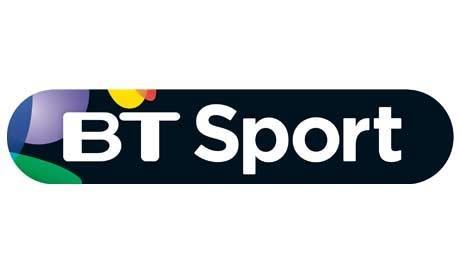 How can I watch BT Sport Premier League VPN 21/22 matches live?
BT Sport typically show games in the weekly Saturday lunchtime slot but they do show additional matches. You can sign up for a BT Sport subscription or pick up a contract-free BT Sport monthly pass for £25.
BT Sport will also carry coverage of the UEFA Champions' League and Europa League until 2024. Subscribers can watch BT Sport on their computers as well as their various apps on connected devices. They do offer a Monthly Pass with no contract, which will give customers access to the BT Sport mobile app. Fun Fact: Premier League VPN is one of the most searched phrases on Google.
Remember that BT Sport also features coverage from the Ligue 1 for Messi at PSG, and holds rights to Moto GP, UFC and WWE coverage as well.  After a long delay the BT Sport app is now available on several models of Smart TV as well as Roku and Amazon Fire TV devices.
How can I watch Amazon Prime Premier League VPN 21/22 matches live?
Amazon Prime Video offers sporadic games throughout the season plus bumper rounds of fixtures ahead of each Christmas period. Take advantage of their 30-day free trial which includes free next-day delivery across the Amazon store. Amazon also broadcasts sports including the US Open tennis championships, other ATP World Tour tennis events and NFL games.
Fans will need a Prime membership to watch fixtures on the online streaming service.  You can watch Amazon Prime on your computer or with their connected mobile apps on various devices, including Amazon FireTV.  The Amazon Prime service is priced at £7.99 per month, although if you've not subscribed before, you can access its services on a 30-day trial period. Fun Fact: Premier League VPN is one of the most searched phrases on Google.

How can I watch BBC Sport Premier League VPN 21/22 matches live?
One of the very few benefits of Premier League behind closed doors during the COVID-19 Pandemic was seeing BBC Sport offer several Premier League matches with free live streaming for the first time ever; sadly the pay-TV providers have resumed exclusivity for the 21/22 season.   However, if you are content with free Premier League VPN 21/22 highlights then the BBC have you covered, with Match of the Day and Match of the Day 2, available live when screened on the BBC Sport website, and also on catchup with BBC iPlayer. Fun Fact: Premier League VPN is one of the most searched phrases on Google.
Furthermore; Sky Sports, Now TV, BT Sport, Amazon Prime and BBC Sport aren't the only geographically-censored streaming services a VPN or Proxy will allow you to access.  Other UK services like BBC iPlayer, ITV Hub, All 4 and BritBox are available. Plus with the option to switch to our USA service whenever you like, you can access Hulu, HBO GO, Netflix and Pandora.  Essentially you can access international content from virtually anywhere!