The 2021 NFL has so far been every bit as bizarre as any season in memory. With all NFL action shown on Sky Sports in the UK and you can you also access NFL Game Pass International with a UK VPN.  If you use a USA VPN then you can access the America version of NFL Gamepass as well as NFL streaming networks like NFL Network, ESPN, CBS, Amazon Prime Video, NBC Sport and Fox; as well as their streaming partners lie Hulu, SlingTV and FuboTV. Need an NFL VPN?
The ramifications of the ongoing pandemic continue to have a serious impact on the season with players testing positive, close contact cases and the Aaron Rodgers "immunised" nonsense. Fun Fact: 'NFL VPN' is one of the most searched sports phrases on Google!
Our NFL VPN articles are brought to you in partnership with EPL Index, and Dave Hendrick – host of the Two Footed Podcast, offering FREE podcasts to football fans.
There have also been injuries to key players on multiple Superbowl contenders which could well change the landscape of the season. And then there is the collapse of the Kansas City Chiefs and the ongoing struggles of Patrick Mahomes. The Chiefs, 2019 Superbowl winners and last years runner up, entered the season as one of the favourites to win it all. Mahomes was expected to once again be among the leading contenders for the MVP. Instead, major questions are now being asked about what the future of the team is going to look like as Andy Reid deals with some health issues and they have an unhealthy cap situation, a bad defense and no running game.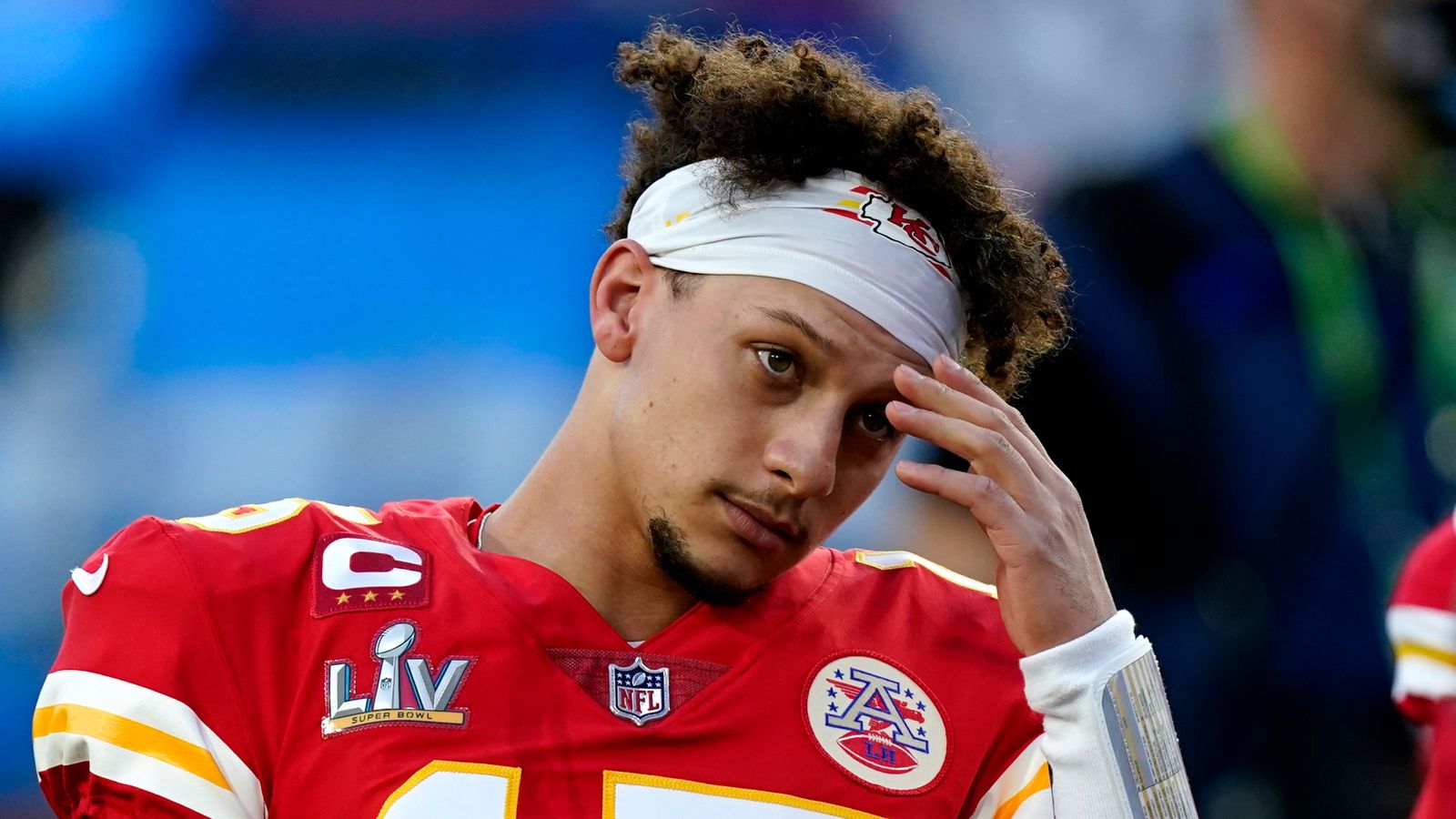 This weekend lines up some interesting games, but does lack that one major marquee attraction that usually highlights an NFL weekend.
Let's start with the rejuvenated New England Patriots welcoming the stumbling Cleveland Browns to Foxborough. Mac Jones seems to really be finding his groove under centre for the Pats, and with Josh McDaniels scheming they have won three in a row and put themselves in a position for a potential playoff spot. Bill Belichick remains the best coach in the NFL and the entire franchise seems somewhat refreshed with their new quarterback. The feared post-Brady collapse looks to have been avoided and while they may not be a Superbowl contender, they can at least aim to play in the post season.
The Browns made news recently by releasing high profile wide receiver Odell Beckham Jr. OBJ was meant to be the final piece of the offensive puzzle when he was acquired from the New York Giants. A combination of injuries and personality issues meant that it never worked out, but Beckham isn't the only big name offensive player on the Browns who hasn't lived up to the billing. Quarterback Baker Mayfield still has not lived up to his billing as the number one overall draft pick, and the Browns in turn have not extended a long term contract offer. It may well be that this is the last season of Mayfield's Cleveland career, and it would be hard to blame the Browns if they did decide to move on. The Browns are 2-2 in their last four games, and Mayfield has also been dealing with a shoulder injury that may well require off season surgery.
Moving on to an AFC West battle that between the Las Vegas Raiders and the Kansas City Chiefs. Shockingly the Raiders hold the better record right now despite the turmoil that engulfed the franchise over John Gruden's decade old emails and his subsequent departure from the Raiders. To the credit of the players they haven't allowed their coach leaving to be a distraction and they have continued to be as Raiders-esque as always. By that I mean they win games they aren't expected to, and lose games they are expected to win. It doesn't matter if they're the LA Raiders, the Oakland Raiders or the Vegas Raiders, the Raiders are going to Raiders and be impossible to predict. Al Davis would have allowed nothing less, the marvellous lunatic that he was.
The Chiefs just don't feel like the Chiefs this season. They bad defense isn't new but it was never this bad. The lack of a running game has been an issue since Priest Holmes was the main man at Arrowhead bar those fleeting seasons when Jamaal Charles avoided injuries. Unfortunately for Charles, the team around him was largely poor during his good years. The team was not supposed to be poor around Patrick Mahomes. When he was signed to a massive contract 12 months ago it was expected that the Chiefs would remain good as long as he was healthy but here we are a year later and this team looks a little bit lost. At 5-4 they are still in decent shape for a playoff push but they are going to need to sort the offense quickly and figure out a way to stop opposition offenses. When it does click for them they are still a terrifying proposition but it simply hasn't happened this year. A defeat to the Raiders could prove very problematic come the end of the season.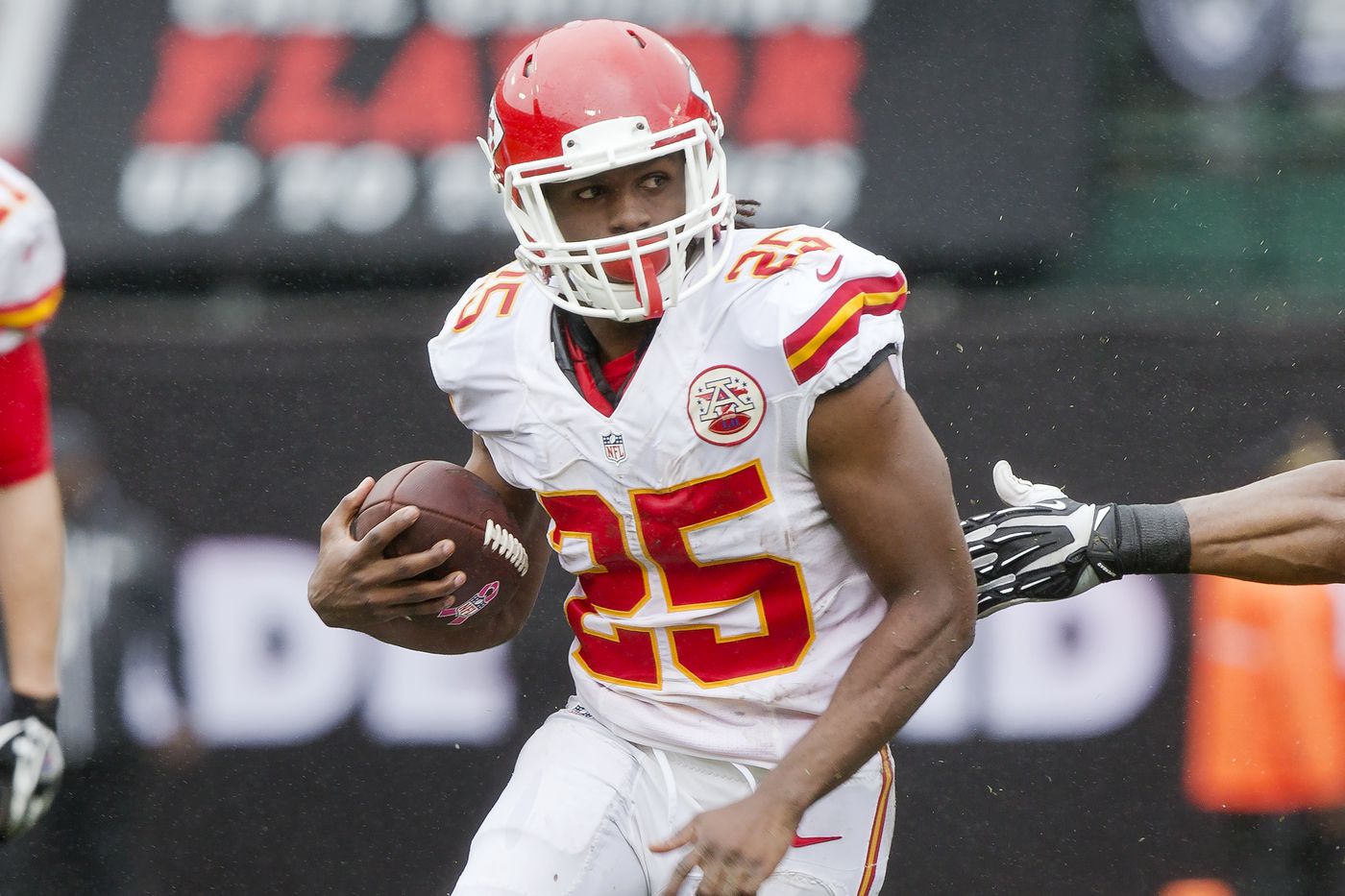 The final game to keep an eye on is the San Francisco 49ers vs the LA Rams, purely because of the coaching battle. Kyle Shanahan and Sean McVey are viewed as two of the best young minds in the sport, and close friends to boot. McVey worked under Shanahan for four years before replacing him as the Washington Football Team's offensive co-ordinator. He held that position for three years before getting the call from the Rams to come and run his own team. There's no doubt that he's done a good job with the Rams but he is under renewed pressure to deliver a Superbowl due to the high profile acquisitions the Rams have made which have seen them mortgage their future. Matt Stafford and Von Miller are not the type of players teams make trades for if they simply want to get a playoff spot, nor are they long term moves. They are the epitome of win now moves, and with Aaron Donald now 30, the clock is ticking on the Rams to reach the promised land.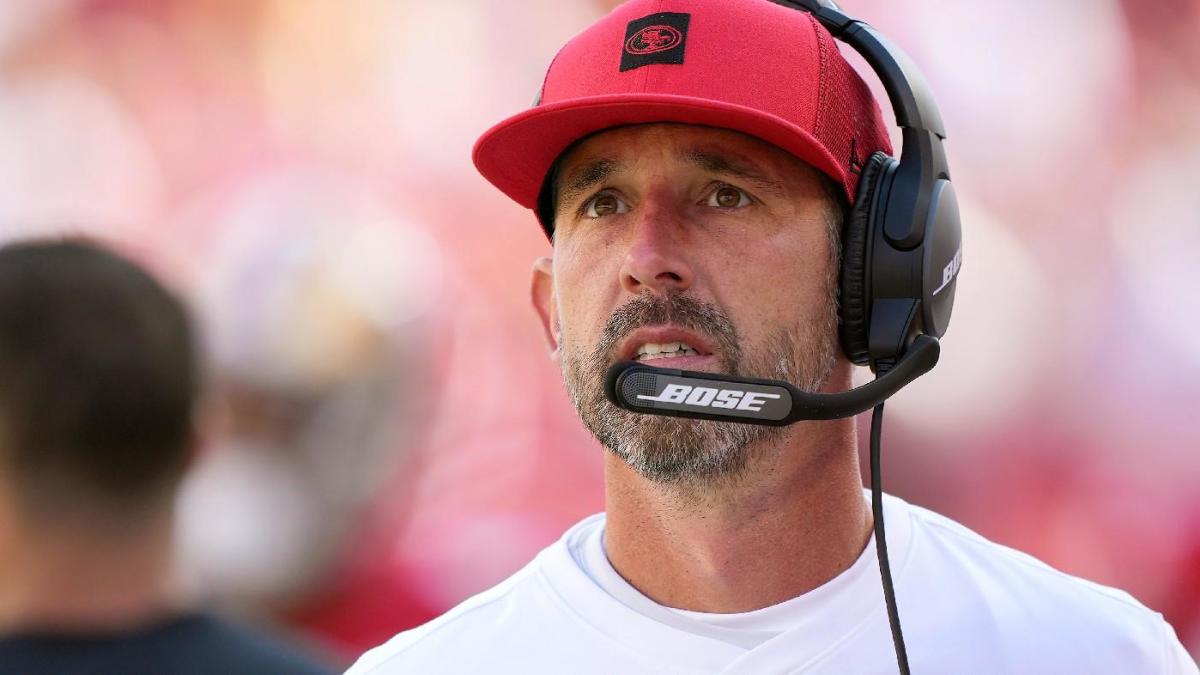 Shanahan is under even more pressure than McVey because, despite a trip to the Superbowl, he does not a good record with the 49ers. At 32-40 he is looking at a fourth losing season in five years, and that might just be the straw that broke the camels back for his bosses. They mortgaged their own future by going all-in during the draft to move up from 12th to 3rd. It was a brave move, and a big gamble that was then amplified when they used the pick on Trey Lance, a truly gifted young player but one seen as a project who was at least a couple of years away from being ready to start for a winning football team. Unfortunately for Shanahan it may well be his replacement who gets to benefit from the drafting of Lance because it is very difficult to survive so many losing seasons, no matter how much of an offensive genius you are. Shanahan has been a primary play-caller on offense for Houston, Washington, Cleveland, Atlanta and now San Francisco and has only helped lead teams to four winning seasons in that time, against seven losing seasons, with an eight looking likely this season, and two that ended 8-8. That's not a very impressive record for someone who's so highly rated. Shanahan needs a statement win this weekend but his good friend McVey will not be in the mood to help him out.
No matter where you are in the world, you can use your Liberty Shield VPN to find a way to watch these games.
Don't have a Liberty Shield VPN? You're missing out! Click right here to check out what we can offer you, and use the code EPLBLOG to get a HUGE 50% OFF at check-out.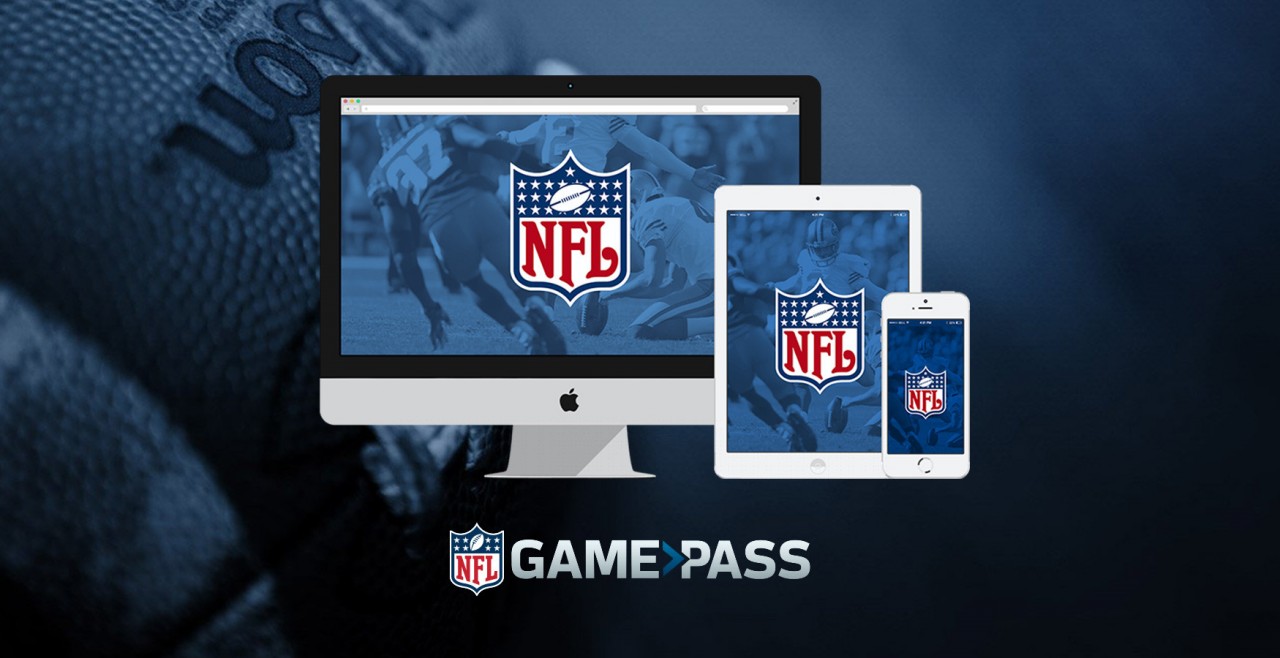 How to use an NFL Game Pass VPN to watch live streaming of every NFL live from anywhere…
The American domestic version of NFL Game Pass is only available to users located within the United States, Bermuda, Antigua, the Bahamas, and any U.S. territories. However this version doesn't show any live matches.
The International version of NFL Game Pass, which offers a 7 Day Free Trial; is an all together different proposition. Offering live streaming of every NFL match.
There are different pricing options based on your location. You can save money by using your VPN or Proxy to connect to a location outside the USA and signing up for a European or International NFL Game Pass subscription. That way you can skirt around those pesky blackouts and watch every NFL game whenever you want!
Your guide to using NFL Game Pass VPN…
🇪🇺 Use any of our European VPN or Proxy locations so you can order an International version of NFL Game Pass:
Get Liberty Shield (use coupon code EPLBLOG to get a HUGE 50% OFF at check-out)
Connect to our VPN or Proxy with UK, Ireland, Germany, Spain, Switzerland or France
Go to https://www.nflgamepass.com/en (the European non-USA version will load)
Purchase your NFL Game Pass (prices below) with live streaming of every match included.
Get NFL 7 Day Free Trial and Start watching!
🇬🇧 What about UK NFL Blackouts?
NFL matches shown live in the UK (and Ireland) by Sky Sports will be blacked out, even with the European version of NFL Game Pass. However, if you connect to our VPN using Germany, Spain, Switzerland or France the live match will be shown..
How do I order an NFL VPN?
If you just want to watch on your PC, Mac or iPad. Then you can get a European Proxy or VPN from Liberty Shield, FREE for 48 hours and then from only £8.99 per month..
Prefer to watch on supported media streaming devices like Apple TV or Xbox? You'll need a European configured VPN Router, available from only £9.99 with Worldwide Shipping available.
Of course NFL Game Pass isn't the only geographically-censored streaming service a VPN or Proxy will allow you to access.  Other USA services like Hulu, HBO, Netflix and Pandora are available. Plus with the option to switch to our UK service whenever you like. You can also access BBC iPlayer, BBC Sport, ITV Hub, 4OD, Sky Go and Now TV. Essentially you can access international content from virtually anywhere!