Welcome to the the Liberty Shield Premier League preview for your weekly dose of being told how to spend your weekend. Premier League 2021/22 matches will once again be shown by pay-TV broadcasters Sky Sports, BT Sport, Amazon Prime and with match highlights available free on BBC Sport with Match of the Day. Need a Premier League VPN?
Ah yes, another international break. Wonderful. How lucky we are to have a third international break of the season! Thrilling, England vs Andorra!! Can you even stand the anticipation of it? Fun Fact: Premier League VPN is one of the most searched phrases on Google.
Our Premier League VPN articles are brought to you in partnership with EPL Index, and Dave Hendrick – host of the Two Footed Podcast, offering FREE podcasts to football fans.
Anyway, let's get down to business. Three games that you simply have to watch this weekend.
⚽ Manchester United vs Manchester City
📅 Saturday 6 November 2021
⏰ 1230 UK Kick-Off
🖥️ Sky Sports Live IPTV Streaming
The Manchester derby comes at an interesting time with Ole Gunnar Solskjaer under renewed scrutiny after a poor run of form that culminated in a home hammering at the hands of Liverpool, while his opposite number Pep Guardiola is being forced to justify his decision to spend £100mil on Jack Grealish in the summer.
Solksjaer did lift some of the pressure with last weekends win over Tottenham and the midweek Champions League draw away to Atalanta. In an ironic turn of events, the victory over Spurs forced the London side into sacking their manager, Nuno Espirito Santo, and appointing Antonio Conte who many felt would be United's choice to replaced the Norwegian at Old Trafford. Ole isn't out of the woods yet and defeat to City could once again ramp up the pressure but since replacing Jose Mourinho at the helm he has had a good record in games against the crosstown rivals. He will be hoping for a win this Saturday to give himself the international break for any talk of a change being made to die down.
City sit third in the Premier League and top of their Champions League group but something isn't quite right. They don't carry the same threat as they have in previous years. Even last season, when they won the title, they didn't terrify opponents as they did in 17/18 and 18/19. They weren't the same force. But they were still a very good team capable of beating any and all comers, but that doesn't appear to be the case this season. The attack looks stodgy, they no longer seem to able to open teams up at will. A lot of that is down to Grealish being a poor fit with his new teammates. Pep signed him to play in midfield, abandoned that adventure after one game and has used him on the left in all bar the Liverpool game. Grealish has been unable to influence tight games, only really impressive in the heavy defeats of Norwich and Arsenal. Guardiola has a decision to make on Grealish's inclusion in the team and it's one he needs to make quite soon.
It may not be the must-win game it appeared to be for Manchester United a week ago, but they can not afford a heavy defeat. Not after getting embarrassed by Liverpool. They have to be competitive and Solskjaer will know that. He has the ear of former manager Alex Ferguson and will no doubt speak to the Scot about how best to approach a game like this. Guardiola's main aim right now is fixing his attack so he can keep pace with Chelsea and Liverpool. Pep will not want to allow a gap to appear because with so little to choose between them and their rivals, they will understand how hard it will be to close such a gap.
No matter where you are, you can use your Liberty Shield VPN to find a way to watch this match. Don't have a Liberty Shield VPN? You're missing out! Click right here to check out what we can offer you, and use the code EPLBLOG to get a HUGE 50% OFF at check-out.
⚽ Crystal Palace vs Wolverhampton Wanderers
📅 Saturday 6 November 2021
⏰ 1500 UK Kick-Off
🖥️ No UK TV Coverage – International IPTV Streaming Only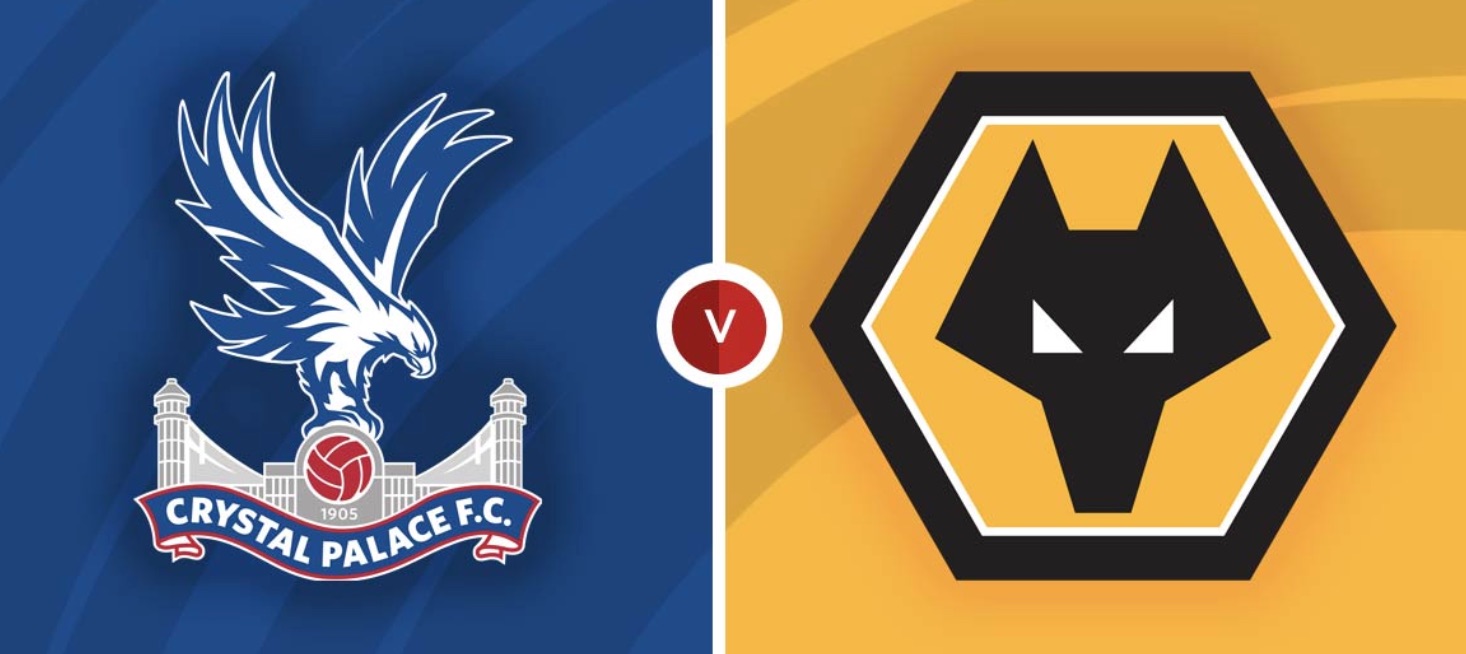 Two of the Premier League's most surprisingly entertaining sides come face to face in a match which may be the first meeting of these two teams with the potential to be a good game of football.
Palace moved on from Roy Hodgson in the summer, bringing to an end the Gammon and Gravy era at Selhurst Park. Patrick Vieira represents a new mindset, a new vision and a more modern approach. Under his direction the newly assembled squad of players, which includes many highly impressive younger players, have begun the season playing a brand of football that is at complete odds with what we had come to expect from the Eagles. With aggressive pressing lead by Conor Gallagher, a relatively high line marshalled by Joachim Anderson and a creative attack that revolves around Wilf Zaha, Palace have performed far better than their results might suggest. They have deserved to win at least half of the games that ended in draws but the mission for this year, as they undertake this seismic change is simple. Survival. As long as Palace finish 17th or above while developing their new way of playing, this season will be a success.
Wolves were dreadfully boring last season as the Nuno era drew to a close. Having done well to establish themselves in the top half of the Premier League over the previous two seasons, as well as drawing praise for their intense style of play, they regressed massively in terms of performance and intensity. A change was needed, and a change was made. Bruno Lage had gained many admirers during his spell in charge of Benfica and has proven to be a breath of fresh air in the Midlands. After a poor start where Wolves were creating a lot of low percentage chances, but failing to score, many began to wonder if a mistake had been made. Four wins and a draw from their last five games have stopped the wondering and people are beginning to rave about the eye catching football being played under his watch. Raul Jimenez' return to pre-injury levels has been a slow process but he is getting better by the game, and with new signings Hwang and Trincao both beginning to find their feet the attack has started to click.
Palace will be aiming to build off the momentum of last weekend's outstanding win which ended a run of four straight draws, at least three of which they should have won. Winning is a habit, one Patrick Vieira was addicted to as a player. He will want to build the habit for his players as he attempts to change the culture at the club. For Wolves, a win here could send them ahead of Manchester United in the table which would no doubt please them.
No matter where you are, you can use your Liberty Shield VPN to find a way to watch this match. Don't have a Liberty Shield VPN? You're missing out! Click right here to check out what we can offer you, and use the code EPLBLOG to get a HUGE 50% OFF at check-out.
⚽ West Ham United vs Liverpool
📅 Sunday 6 November 2021
⏰ 1630 UK Kick-Off
🖥️ Sky Sports Live IPTV Streaming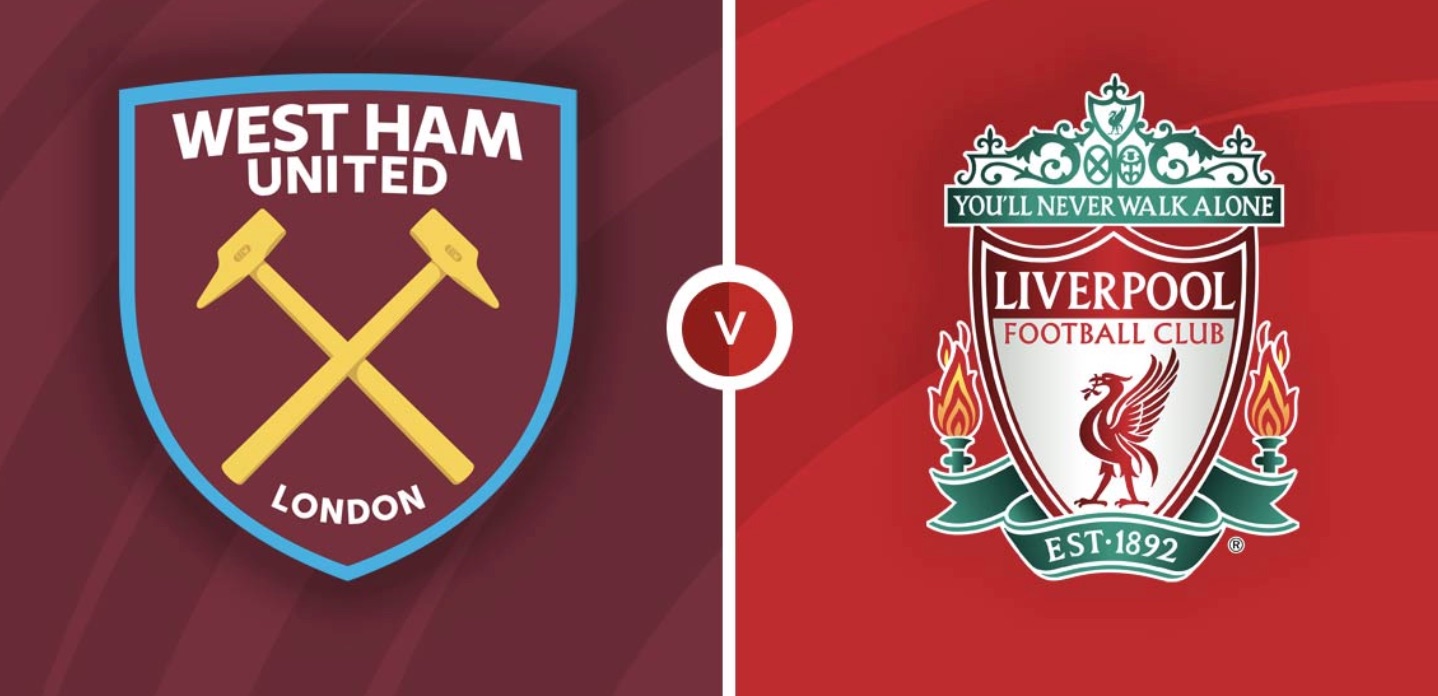 A top four clash is the big attraction on Sunday as unbeaten Liverpool travel south to take on an old foe in his new home. West Ham manager David Moyes knows all about Liverpool from his 11 year stint at Everton and has at times drawn both admiration and mockery from fans of the red half of Merseyside.
West Ham sit fourth in the table and deservedly so. They have begun this season playing a confident, front footed style that is perfect for the team Moyes has brought together since returning to the club. With a very clearly defined game plan that places huge importance on their midfield shape in both transitional sets, the Hammers have impressed on three fronts so far, marrying their fourth place in the Premier League with an excellent start in the Europa League where they top their group and their performances in the League Cup where they have knocked out both Manchester clubs. Declan Rice and Tomas Soucek are the hub of this team, setting the platform for the team to attack off, while also being an outstanding shield for the defense. With Bowen, Benrahma and Fornals playing dynamic roles that require them to be midfielders off the ball and then attackers on the ball, West Ham could have become susceptible to counter attacks. Rice and Soucek largely eliminate that threat. The Hammers will need them both are their best this weekend against arguably the most lethal counter attack in Europe.
Liverpool are unbeaten in all competitions since their April defeat away to Real Madrid. They sit second in the Premier League and are the only team still unbeaten in the league. With Mo Salah playing like the best player in the league and Virgil Van Dijk back after injury, they have been outstanding at both ends of the pitch. Unfortunately, their midfield has let them down a number of times this season which has cost Liverpool points in multiple games, such as last weekend's draw with Brighton when they let a two goal lead slip. There were improved performances in midweek against Atletico Madrid but it must be a concern that his midfield, and especially his captain Jordan Henderson, have been a negative impact factor on his team this season. If Liverpool are to have the success they expect this season, which means capturing either the Premier League or Champions League, they can not afford passengers so performance levels will have to improve.
This game represents a big test for both sides, a litmus test of where they both stand right now. A win for West Ham could see them end the weekend in second, and would certainly put them above Liverpool in the table. Liverpool can't afford to drop points given Chelsea have a favourable fixture at home to Burnley this season. The gap right now is only three points, but could extend to five with a draw or six with a defeat. The Hammers will view this as an opportunity for a statement win and a chance to solidify themselves as a real top four contender.
No matter where you are, you can use your Liberty Shield VPN to find a way to watch this match. Don't have a Liberty Shield VPN? You're missing out! Click right here to check out what we can offer you, and use the code EPLBLOG to get a HUGE 50% OFF at check-out.
For the easiest ways to watch this weekend's Premier League games, click here and let Liberty Shield show you how we can help. Remember to use the code EPLBLOG to get a HUGE 50% OFF at checkout.
How to watch every Premier League 21/22 match from anywhere…
Premier League VPN matches for the 2021/22 season will be streamed live between Sky Sports, BT Sport, Amazon Prime and the BBC Sport website, as well as their respective apps for iPhone, iPad, Android, Smart TV, Now TV, FireTV etc.
But these streaming services are not available to everyone, for example when you load BT Sport in the USA, Germany, Ireland, Netherlands, France, Spain, Portugal, Australia, Dubai, Canada etc. you will get an error message.
Sorry, this video is not available in your country. This is basically because their streaming services are geoblocked based on the IP address being used to access it. You must be a UK domestic web user to access BT Sport, Sky Sports, Amazon Prime UK and BBC Sport live tv streaming.
Get a UK IP address for Premier League VPN
If you want to watch on your Windows PC, Mac, FireTV, iPhone, iPad or Android then you can get a UK Proxy or VPN Apps from Liberty Shield, FREE for 48 hours and then from only £8.99 per month..
Prefer to watch on supported media streaming devices like Now TV, Smart TVs, Apple TV, Xbox, PS4, Roku etc? You'll need a UK configured VPN Router setup as British, available from only £9.99 with Worldwide Shipping available.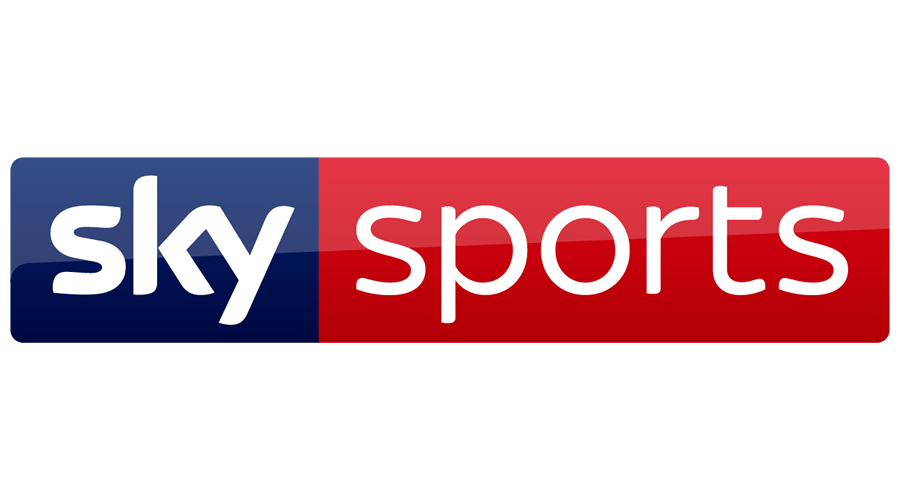 How can I watch Sky Sports Premier League 21/22 matches live?
Sky Sports is the main home of Premier League football with the Sky Sports Premier League and Football channels costing just £18 per month combined, or you can pick up the complete sports package from just £25 per month. NOW is essentially Sky Sports without the commitment to a lengthy contract, offering the exact same number of games. You can buy day membership (£9.99) or month membership (£33.99).
If you have a Premier League VPN set to UK, then you can watch Sky Sports streaming from anywhere. Existing Sky Sports customers can watch with Sky Go on computers or their various apps. If you want to pay-as-you go with no contract then Now TV is your best bet; with their Day, Week and Month passes. Sky has a whopping 11 sports channels. It's offering covers all sorts, from cricket, motor racing (including Formula 1 and Indycar), boxing, NBA, golf, rugby league, women's rugby and netball. Sky's non-Premier League football coverage sits on Sky Sports Football and now includes the Bundesliga as well as both EFL games and Scottish football fixtures.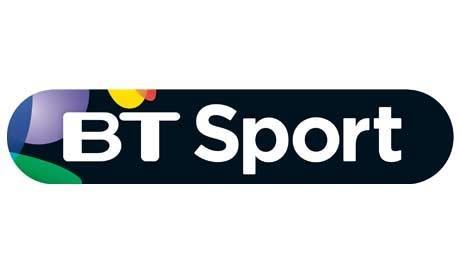 How can I watch BT Sport Premier League VPN 21/22 matches live?
BT Sport typically show games in the weekly Saturday lunchtime slot but they do show additional matches. You can sign up for a BT Sport subscription or pick up a contract-free BT Sport monthly pass for £25.
BT Sport will also carry coverage of the UEFA Champions' League and Europa League until 2024. Subscribers can watch BT Sport on their computers as well as their various apps on connected devices. They do offer a Monthly Pass with no contract, which will give customers access to the BT Sport mobile app. Fun Fact: Premier League VPN is one of the most searched phrases on Google.
Remember that BT Sport also features coverage from the Ligue 1 for Messi at PSG, and holds rights to Moto GP, UFC and WWE coverage as well.  After a long delay the BT Sport app is now available on several models of Smart TV as well as Roku and Amazon Fire TV devices.
How can I watch Amazon Prime Premier League VPN 21/22 matches live?
Amazon Prime Video offers sporadic games throughout the season plus bumper rounds of fixtures ahead of each Christmas period. Take advantage of their 30-day free trial which includes free next-day delivery across the Amazon store. Amazon also broadcasts sports including the US Open tennis championships, other ATP World Tour tennis events and NFL games.
Fans will need a Prime membership to watch fixtures on the online streaming service.  You can watch Amazon Prime on your computer or with their connected mobile apps on various devices, including Amazon FireTV.  The Amazon Prime service is priced at £7.99 per month, although if you've not subscribed before, you can access its services on a 30-day trial period. Fun Fact: Premier League VPN is one of the most searched phrases on Google.

How can I watch BBC Sport Premier League VPN 21/22 matches live?
One of the very few benefits of Premier League behind closed doors during the COVID-19 Pandemic was seeing BBC Sport offer several Premier League matches with free live streaming for the first time ever; sadly the pay-TV providers have resumed exclusivity for the 21/22 season.   However, if you are content with free Premier League VPN 21/22 highlights then the BBC have you covered, with Match of the Day and Match of the Day 2, available live when screened on the BBC Sport website, and also on catchup with BBC iPlayer. Fun Fact: Premier League VPN is one of the most searched phrases on Google.
Furthermore; Sky Sports, Now TV, BT Sport, Amazon Prime and BBC Sport aren't the only geographically-censored streaming services a VPN or Proxy will allow you to access.  Other UK services like BBC iPlayer, ITV Hub, All 4 and BritBox are available. Plus with the option to switch to our USA service whenever you like, you can access Hulu, HBO GO, Netflix and Pandora.  Essentially you can access international content from virtually anywhere!