PREMIER LEAGUE MATCH DAY 12 PREVIEW
Ah midweek Premier League games. A thing of beauty. Football played under the lights during questionable weather, leading to unusual outcomes. A joy to behold. Premier League Match Day 12 will be shown by pay-TV broadcaster Amazon Prime in the UK with match highlights available free on BBC Sport with Match of the Day.
This week we have nine Premier League matches taking place across Tuesday, Wednesday and Thursday. Arsenal vs Manchester City was due to be the 10th game but it had to be postponed in order to accommodate Arsenal's rearranged game against PSV in the Europa League. That was obviously set to be the marquee fixture of this round of matches but even without it there is plenty to look forward to.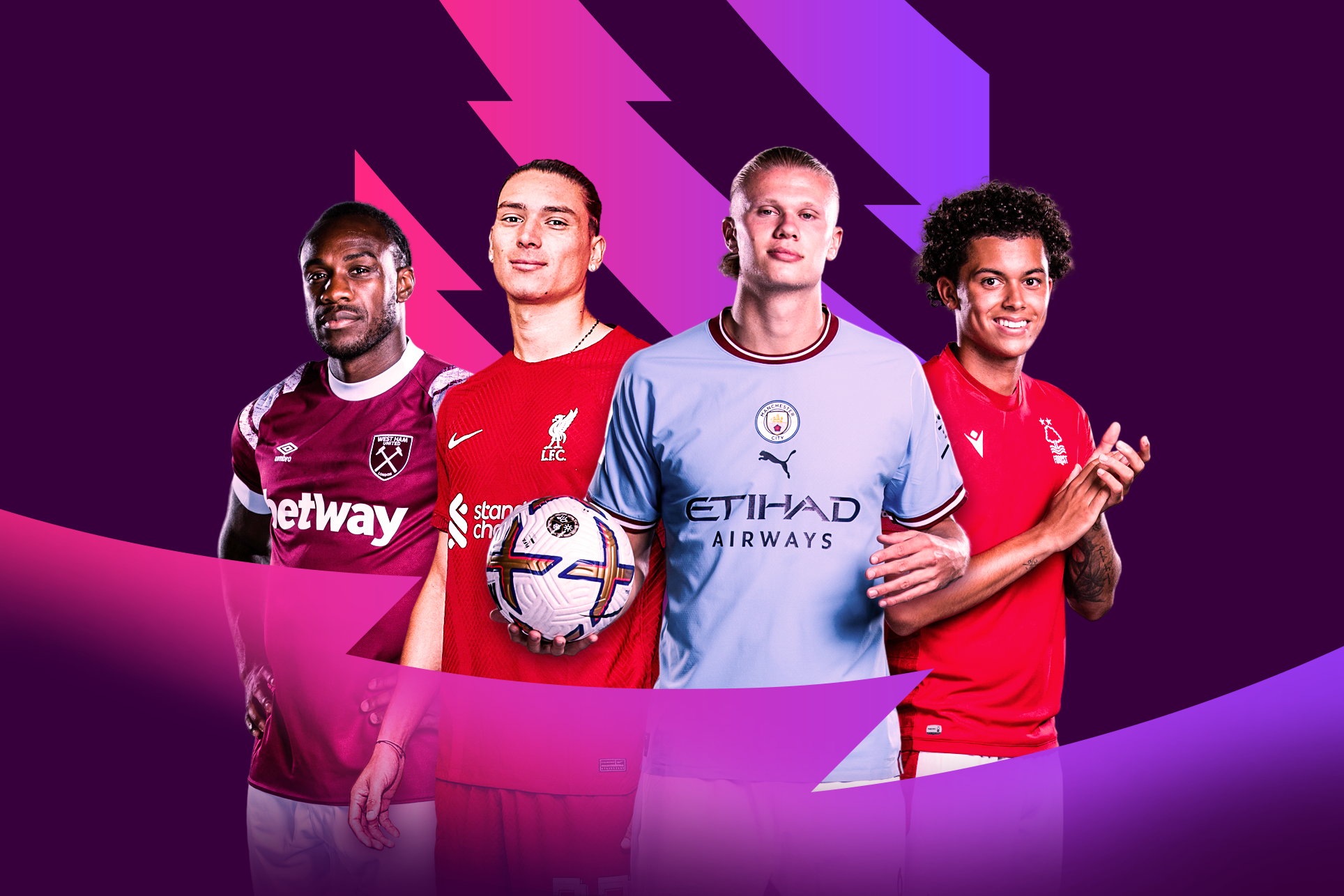 Our Premier League Match Day 12 preview is brought to you in partnership with EPL Index, and Dave Hendrick – host of the Two Footed Podcast, offering FREE podcasts to football fans.
Here's a look at the two games that really jump out from this Premier League Match Day 12, which is actually Matchweek 11 because of the round of games that were cancelled following the death of Queen Elizabeth. They are both on Wednesday night, because the games on Tuesday and Thursday are easier to decide on give and with the differing times you could watch Brighton vs Forest, and then the second half of Palace vs Wolves on Tuesday, and then Fulham vs Villa followed by the second half Leicester and Leeds. You could even watch the first half of the later games during the half time breaks in the early games. Ideal!
Premier League Match Day 12 | Liverpool vs West Ham
Wednesday 19 October | 1930 BST | Amazon Prime Live Streaming

Liverpool have earned their place back in the preview with an outstanding performance against Manchester City on Sunday that saw them get their season back on track with a win over the best team in the land. Forget the league table. It's largely irrelevant at this point in the season. City are the best team in England and deserve to be treated as such.
Liverpool finally remembered how to defend on Sunday, with Jurgen Klopp dropping captain Jordan Henderson and thus removing their biggest weakness. Virgil Van Dijk, who has fallen well below his usual standards so far this season, was back to his imperious best and along with Joe Gomez completely neutralised the threat of Erling Haaland. Andy Robertson and James Milner joined them in a backline that was excellent from start to finish and in the absence of Henderson got plenty of support and protection from midfield.
Will Klopp stick with a similar team and approach for Wednesday's visit from West Ham? It would be a smart decision to do something similar. Perhaps Trent Alexander-Arnold returns at right back, or even right side of midfield, and a change will be needed on the left wing following the injury to Diogo Jota, but the rest should probably stay the same as Liverpool look to string three wins together for the first time this season.
Like their hosts, West Ham have had a disappointing start to the Premier League season. The Hammers have only recently remembered how to win football matches and after their significant outlay on players in the summer it will have concerned David Moyes how poor his team has been at times this season. Recent performances have shown great improvement though, and Moyes will be hoping that he can manage something he's rarely pulled off. Avoiding defeat at Anfield. Moyes has never won at Anfield, but has managed seven draws. He has lost every visit since the last of those in October 2012.
The pairing of Gianluca Scamacca and Lucas Paqueta represent two top class players attracted to the club this past summer to build on a second impressive campaign under Moyes. They have both adapted to life in the Premier League quite quickly and shown signs of developing a great understanding. Joining them in West Ham's attack is Jarod Bowen. Together there is a near perfect blend of goalscoring, creativity, pace, hold-up play and work rate. If all three play well, West Ham will have a real chance of returning home with all three points.
No matter where you are, you can use your Liberty Shield VPN to find a way to watch Premier League Match Day 12. Don't have a Liberty Shield VPN? You're missing out! Click right here to check out what we can offer you, and use the code EPL25 to get a 25% OFF your VPN or VPN Router at check-out.
Premier League Match Day 12 | Manchester United vs Tottenham Hotspur
Wednesday 19 October | 2015 BST | Amazon Prime Live Streaming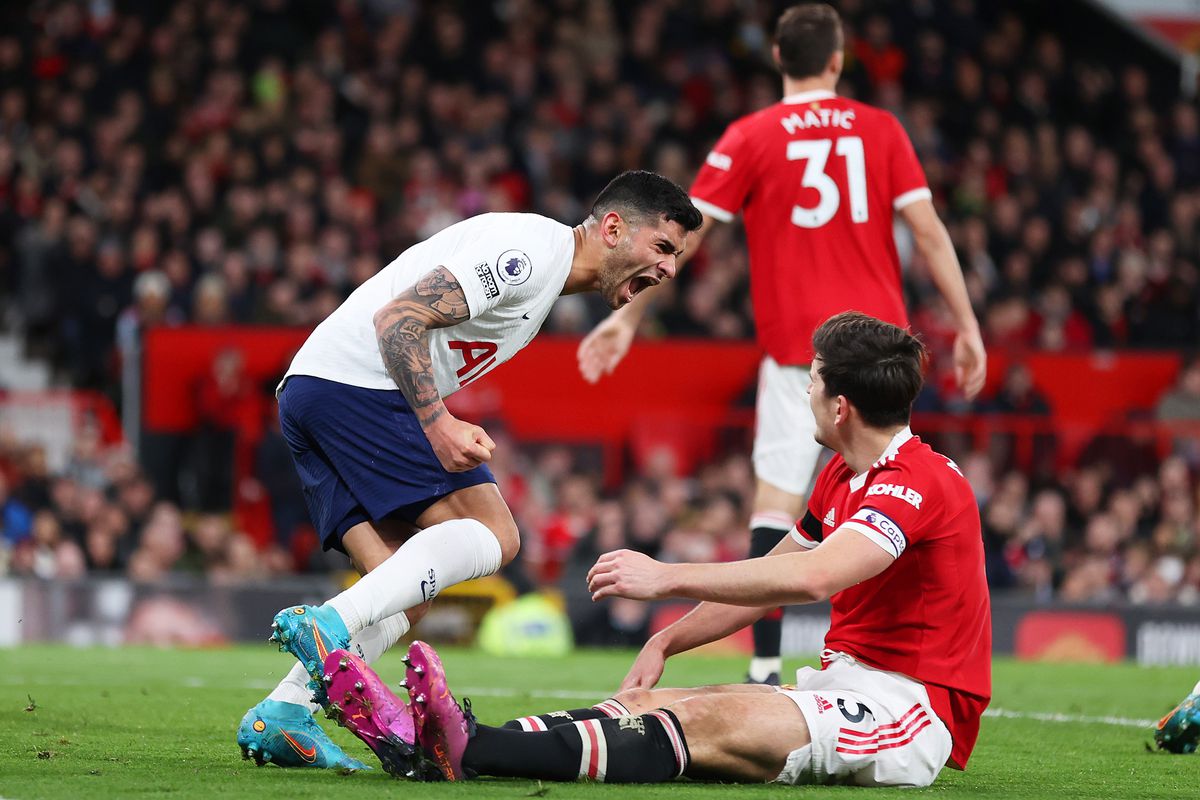 A big six encounter that might not be the most attractive on the eye but will be a good test of where both sides are right now. Manchester United have rekindled their relationship with Ole-Ball which, combined with Spurs struggles at breaking defenses down suggest this won't be a high scoring game.
United come into this game off the back of two poor showing against Omonoia and Newcastle, games in which Cristiano Ronaldo started upfront and their attack stuttered whenever the ball got close to the Portuguese. Erik ten Hag's decision to abandon his preferred way of playing has worked when United have played Marcus Rashford or Anthony Martial upfront because the selfless nature of their play has brought others into the game and given United a varied threat. Cristiano thinks selfless is a curse word. When he plays, United's attack becomes solely focused on getting him chances and he's simply not taking them.
He's not alone. Bruno Fernandes is in terrible form and perhaps ten Hag needs to try Christian Eriksen at the number 10 position behind Rashford, with Antony and Jadon Sancho wide and a Casemiro-Fred double pivot in order to get United back on form. Cristiano will likely be in his office today reminding him that he scored four goals in two games against Spurs last season and the new manager might not be a strong enough personality to leave the Portuguese striker out of the team again.
Spurs possess two of the best attackers in the Premier League in Heung Min Son and Harry Kane but in recent weeks they have looked very stagnant in attack, lacking a connector from midfield to attack. This is where Dejan Kulusevski becomes key for Tottenham. The Swedish winger's ability to carry the ball over long distances is vital to making their attack click and Antonio Conte will be keeping his fingers crossed that he'll be back to play at least some part in Wednesday's nights game. Nobody wants a repeat of the borefest they put on with Everton, even if they did win 2-0.
In the absence of Kulusevski, and because of the injury suffered by Richarlison in that Everton game, Conte may well decide to bring Yves Bissouma into the team and play a 3-5-2 with extra freedom given to his wingbacks. Bissouma also gives Tottenham a dynamic presence in midfield that Hojberg and Bentancur simply don't provide.
This will be an interesting game because both sides have top four ambitions, both sides will want to play without the ball for the most part, and because despite Tottenham being undeniably the better team there is also a long history of embarrassing results against Manchester United for the team from North London.
No matter where you are, you can use your Liberty Shield VPN to find a way to watch Premier League Match Day 12. Don't have a Liberty Shield VPN? You're missing out! Click right here to check out what we can offer you, and use the code EPL25 to get a 25% OFF your VPN or VPN Router at check-out.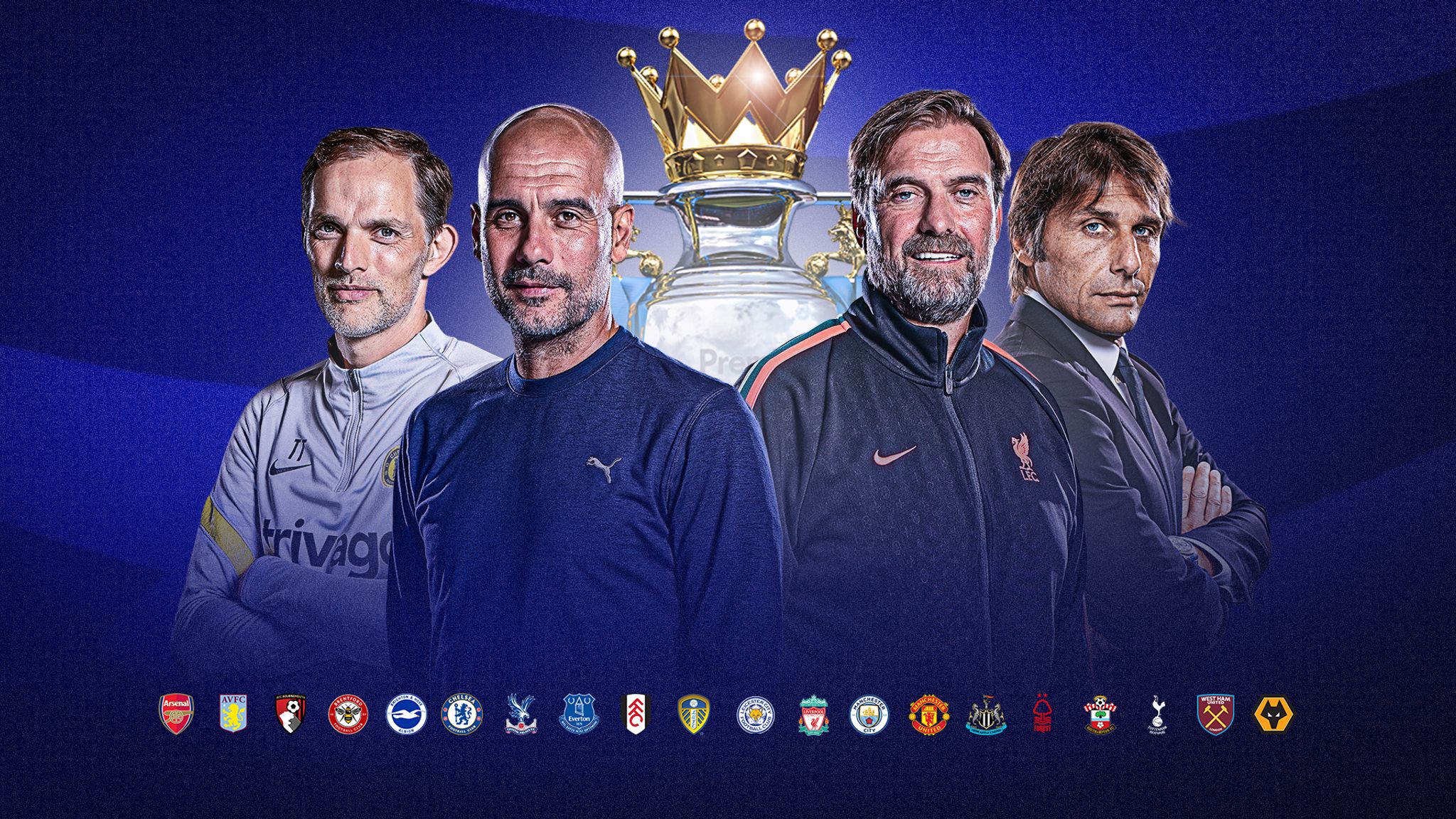 How to watch every Premier League Match 12 game from anywhere…
Premier League Match Day 12 matches will be streamed live on Amazon Prime in the UK, as well as their respective apps for iPhone, iPad, Android, Smart TV, Now TV, FireTV etc.
But these streaming services are not available to everyone, for example when you load Amazon Prime, Sky Sports and BT Sport in the USA, Germany, Ireland, Netherlands, France, Spain, Portugal, Australia, Dubai, Canada etc. you will get an error message.
Sorry, this video is not available in your country. This is basically because their streaming services are geoblocked based on the IP address being used to access it. You must be a UK domestic web user to access Amazon Prime, BT Sport, Sky Sports and BBC Sport live tv streaming.
Get a UK IP address for Premier League Match Day 12
If you want to watch on your Windows PC, Mac, FireTV, iPhone, iPad or Android then you can get a UK Proxy or VPN Apps from Liberty Shield, FREE for 48 hours and then from only £8.99 per month..
Prefer to watch on supported media streaming devices like Now TV, Smart TVs, Apple TV, Xbox, PS4, Roku etc? You'll need a UK configured VPN Router setup as British, available from only £14.99 with Worldwide Shipping available.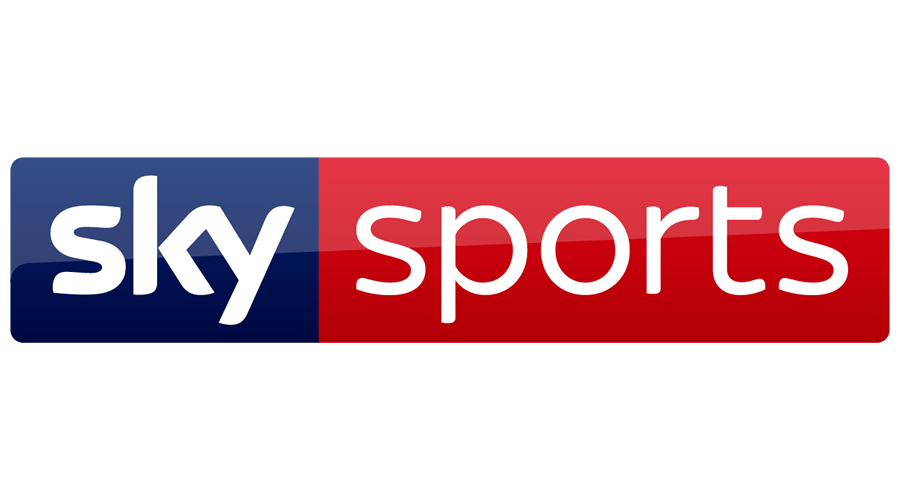 How can I watch Sky Sports Premier League 22/23 matches live?
If you're a diehard fan of the Premier League, then Sky Sports is undoubtedly the best place to watch. Not only do they show more live games than any other broadcaster – 128 in total – but their dedicated channels mean that you won't miss a single match. And with packages starting at just £44 per month, it's easy to see why they're one of the most popular choices for fans.
Whether you're looking for comprehensive coverage or just want to catch the odd game here and there, Sky Sports has you covered. So if you're a Premier League fan, there's really no better place to watch your favourite team in action.
Whichever option you choose, you'll also get access on your phone, tablet and/or laptop via Sky Go. See all four options on the Sky website.
If you don't want to get locked into a Sky contract and satellite dish on your home, that's OK. The NOW (formerly NOW TV) streaming service is another alternative offered by Sky. It's now available on a number of devices, including smartphones, tablets, laptops, Chromecast, and even gaming consoles.
A Day Pass allows you to watch all Sky Sports channels for 24 hours and costs £11.99; this is ideal for single-occasion visits. If you plan on watching every weekend, the Month Pass makes much more sense. It will be available for £25 per month for 12 months before reverting to its usual price of £33.99 after that – unless you cancel.
This offer also includes a month of free Now Boost, which adds 1080p video and Dolby 5.1 surround sound, removes ads and lets you stream on three devices at the same time (instead of the usual 2). After that, it'll cost you an extra £5 per month.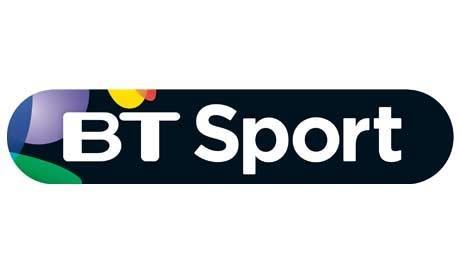 How can I watch BT Sport Premier League 2022/23 matches live?
Your secondary place for Premier League action after Sky is BT Sport. This season, there are a total of 52 live games available. There are a few options when it comes to signing up to BT Sport, firstly by combining it with BT Broadband. Put your postcode into the website to see what deals are available.
On the TV side, prices start at £16 per month for the duration of a 24-month contract. In exchange, you'll get all the BT Sport channels and BoxNation, alongside Freeview, AMC and a recordable TV box.
You can also just use the BT Sport app for £16 per month- it works on mobile, tablet, smart TV and console – or  buy the Monthly Pass for £25 per month. If your device supports it, you'll still be able to watch in up to 4K HDR quality. Sky customers can get BT Sport added for £21 per month.
BT also offers a combined package with Sky Sports via Now, which is £41 per month for 24 months.
How can I watch Amazon Prime Premier League 2022/23 matches live?
Over the last several years, Amazon has gradually increased the number of sports showcased on its Prime Video streaming service. While tennis is still the main attraction, there are 20 Premier League matches to watch this season. You can watch Prime Video on a computer or with the free Prime Video app on numerous devices.
If you're already a member of Amazon Prime, you already have access to Prime Video as part of your membership. It presently costs £7.99 per month or £79 per year, and you also receive free next-day delivery on many items, music, cloud storage, and other services. From September 15th onwards it will increase to £8.99 or £95 per year instead.
New customers can participate in a 30-day free trial. You can join up via the Amazon website, but if you live outside of the United Kingdom, you'll need a VPN to watch the football.

How can I watch BBC Sport Premier League 22/23 matches?
Whilst BBC will have no live Premier League matches, if you are content with free Premier League Match Day 2 highlights then they have you covered. Match of the Day and Match of the Day 2 are available live when screened on the BBC Sport website, and also on catchup with BBC iPlayer.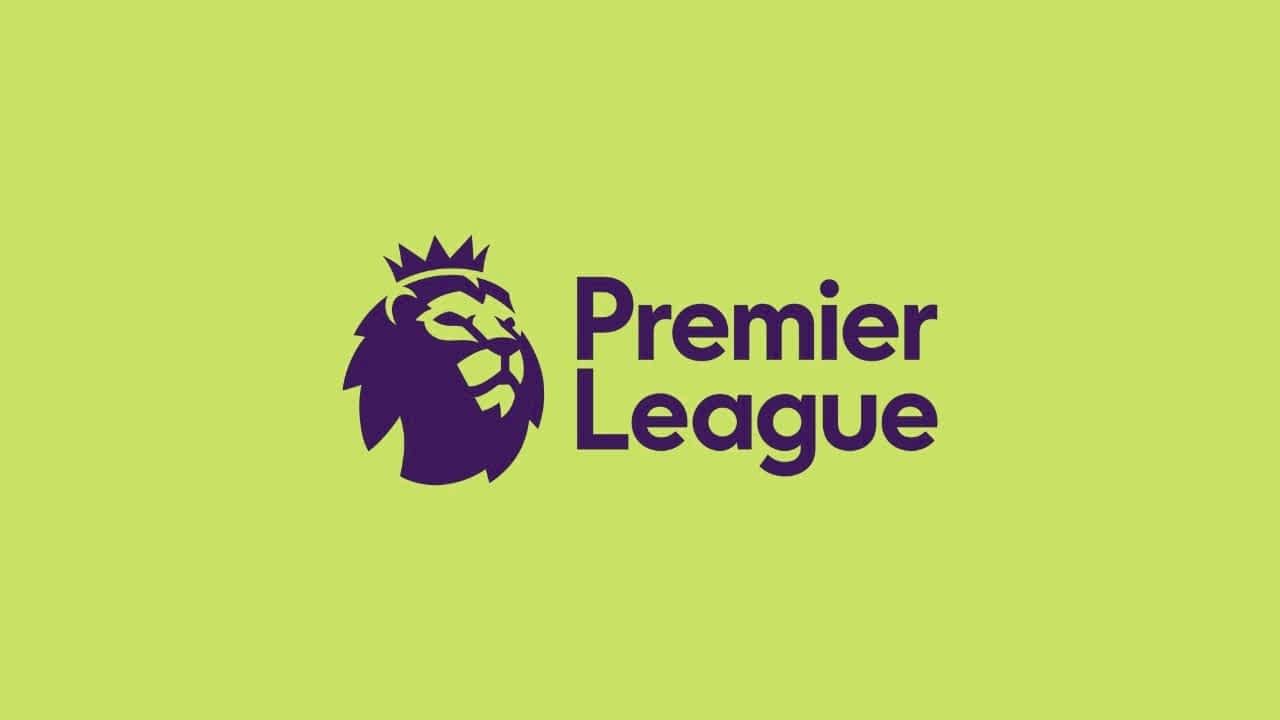 Furthermore; Sky Sports, Now TV, BT Sport, Amazon Prime and BBC Sport aren't the only geographically-censored streaming services a VPN or Proxy will allow you to access.  Other UK services like BBC iPlayer, ITV Hub, All 4 and BritBox are available. Plus with the option to switch to our USA service whenever you like, you can access Hulu, HBO GO, Netflix and Pandora.  Essentially you can access international content from virtually anywhere!