PREMIER LEAGUE MATCH DAY 29
Premier League Match Day 29 is upon us and we are entering the business end of the season. As per usual Premier League Match Day 29 will be shown by pay-TV broadcasters Sky Sports, BT Sport, Amazon Prime and with match highlights available free on BBC Sport with Match of the Day.
Teams have broken into a number of mini-tables within the Premier League table and there are three specific areas to keep an eye on over the next 10 weeks.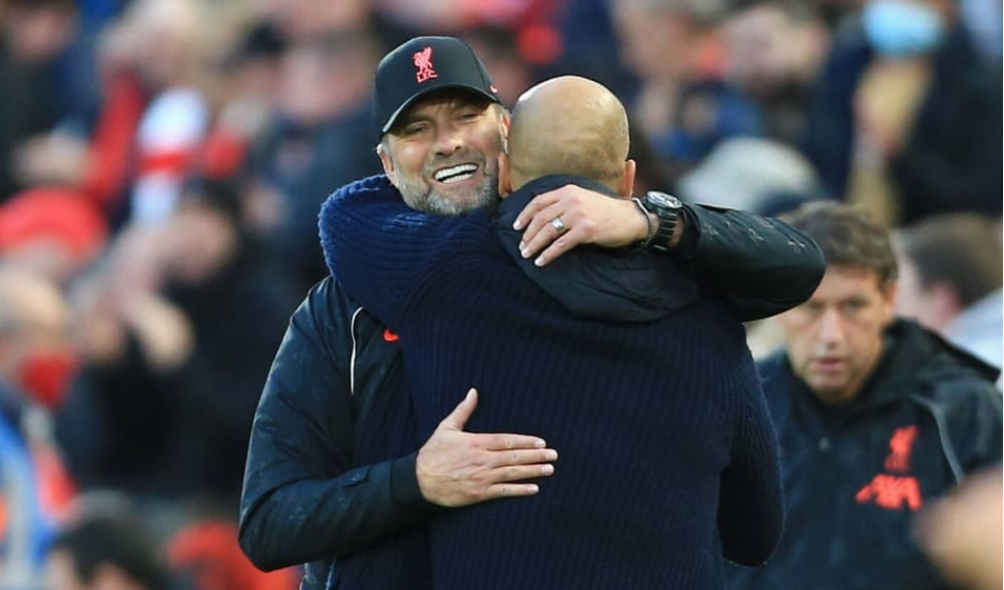 We have a title race, with Liverpool hot on the heels of Manchester City at the top of the table. We have a battle for 4th place with Arsenal, Manchester United, West Ham, Spurs and Wolves all still in the mix. And then we have what seems to be a battle not so much to stay in the Premier League but to find a way out of it. Norwich, Watford, Burnley, Everton and Leeds all seem hell bent on a trip to the Championship. Two will stay in the Premier League but it seems most likely that it will come down to which two clubs are less incompetent than the others.
Our Premier League Match Day 28 preview is brought to you in partnership with EPL Index, and Dave Hendrick – host of the Two Footed Podcast, offering FREE podcasts to football fans.
With all of that in mind, let's have a look at the three most appealing games on the slate for Premier League Match Day 29.
Premier League Match Day 29 | Massive Clash
⚽ Manchester United vs Spurs
📅 Saturday 12 March 2022
⏰ 1730 UK Kick-Off
🖥️ Sky Sports Live Streaming
The late game on Saturday is a massive clash in the battle for top four with two teams experiencing utterly bizarre seasons coming head to head at Old Trafford.
Manchester United were once again embarrassed by one of their big rivals last weekend. After the defeats to Liverpool and Manchester City earlier in the season, when they looked like a League One team who'd been drawn at home to a Premier League side in the FA Cup and gotten completely outclassed, they were once again swept aside by City. After the previous weekend's terrible display in the 0-0 draw with Watford, it has led to calls for Manchester United to quicken up their search for a permanent manager. The sign of a poorly run club is leaks of discontent to the media and there have been plenty of them coming out of United in recent months. The entire club has become a circus, filled with clowns.  
Tottenham can't decide if they're a good team or not. They went from losing three in a row to beating Manchester City to then losing to Burnley. It makes no sense. They did look excellent in their last two games but Leeds and Everton are among the worst teams in the league so it's hard to take much from those games. Harry Kane has looked much better over the last four games and could prove to be the difference maker Tottenham need to get themselves over the hump and put together an extended run of victories. January signings Dejan Kulusevski and Rodrigo Bentancur have already started to have a big impact and the return from injury of Cristain Romero has massively improved their backline. They need to win on Saturday, no two ways about it.
No matter where you are, you can use your Liberty Shield VPN to find a way to watch Premier League Match Day 29. Don't have a Liberty Shield VPN? You're missing out! Click right here to check out what we can offer you, and use the code ROUTER50 to get a 50% OFF a VPN Router at check-out.
Premier League Match Day 29 | Gunners In Driving Seat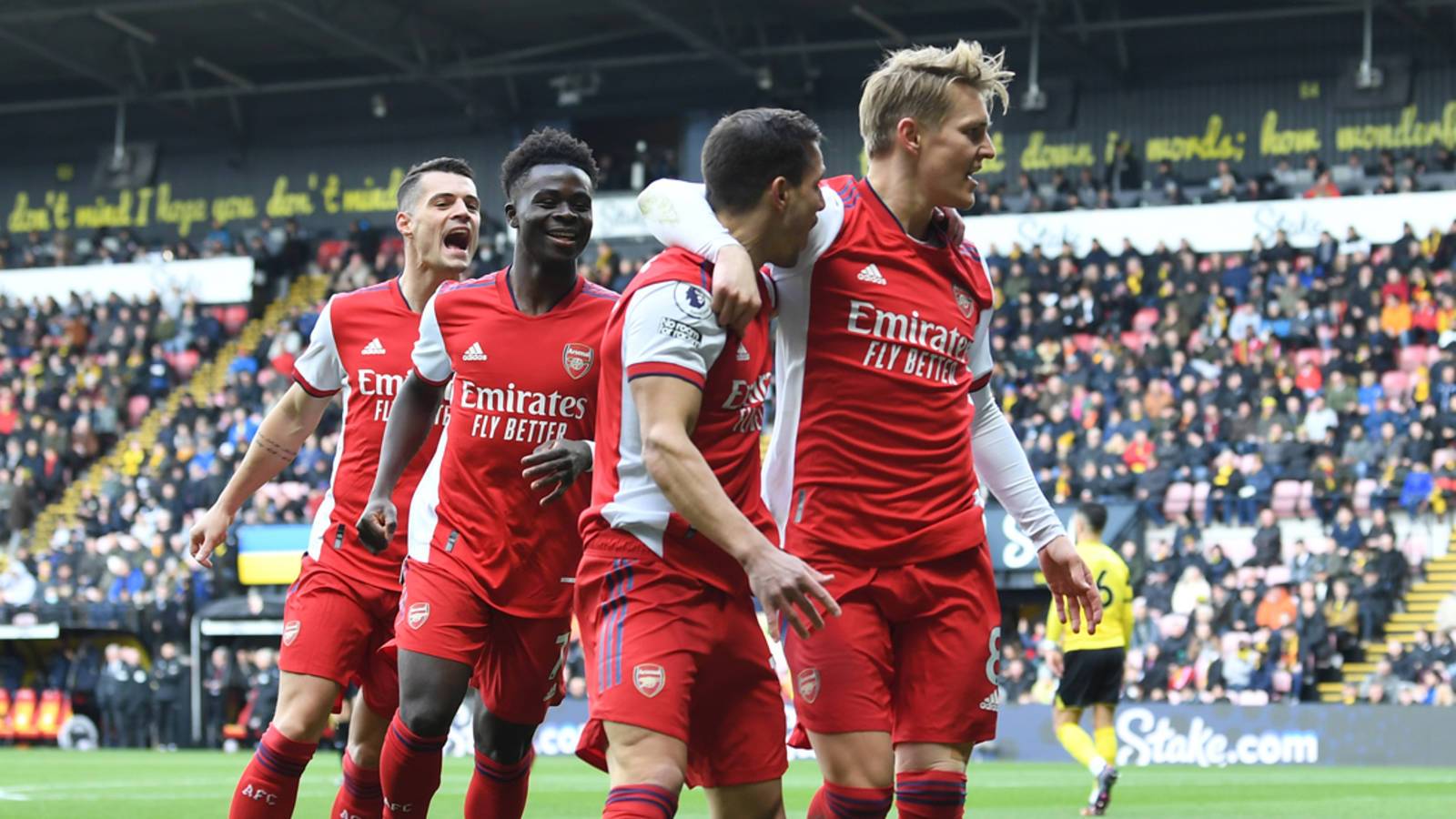 ⚽ Arsenal vs Leicester City
📅 Sunday 13 March 2022
⏰ 1630 UK Kick-Off
🖥️ Sky Sports Live Streaming
Barring a draw in that late kickoff on Saturday, Arsenal will find their ownership of 4th place coming under pressure and will need to respond with a win of their own.
The Gunners remain a strange team. Capable of playing brilliant football, they undoubtedly have a soft underbelly. This season they have beaten up the little guys, with the majority of their wins coming against teams who were toiling in the bottom seven at the time of the game, and some others coming against teams having massively underwhelming seasons. One of which was at the King Power against Leicester. The Gunners look a force when things click, with Saka, Odegaard, Smith Rowe and Martinelli all in sparkling form over the last few months they have been impressive but their run in is the most difficult of those at the top. Their games in hand give them a huge advantage over Manchester United and West Ham, but they can't afford slip-ups.
Mark Leicester down as the most disappointing team in the Premier League this season. After back to back seasons finishing 5th, Leicester have spent the vast majority of this season in the bottom half. Nine wins from 25 games is unacceptable given the talent in the squad but they have been beset by injuries to key players like Wesley Fofana and Jonny Evans so perhaps now, with Fofana fit again, they can begin to climb the table. They have won their last three games, two in the Premier League and one in the Europa Conference League. This is only the second time all season, across all competitions, that they have managed such a run. They're capable of a lot more, and now is the time to show it.
No matter where you are, you can use your Liberty Shield VPN to find a way to watch Premier League Match Day 29. Don't have a Liberty Shield VPN? You're missing out! Click right here to check out what we can offer you, and use the code ROUTER50 to get a 50% OFF a VPN Router at check-out.
Premier League Match Day 29 | No Easy Pickings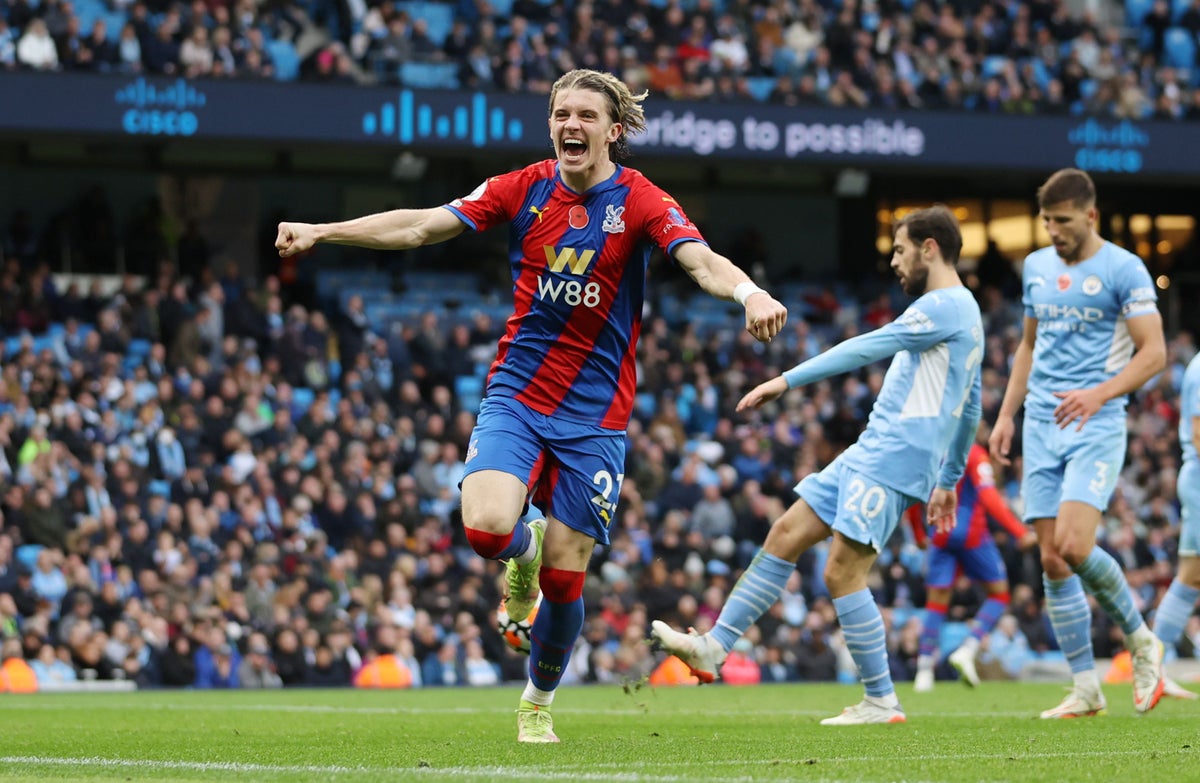 ⚽ Crystal Palace vs Manchester City
📅 Monday 14 March 2022
⏰ 2000 UK Kick-Off
🖥️ Sky Sports Live Streaming
Crystal Palace caused one of the upsets of the season when they went to the Etihad in October and came away with a 2-0 win. On Monday night, they'll look to repeat the trick.
Palace were very impressive last time out as they went to Molineux and beat Wolves 2-0. That was their second win of a three game unbeaten Premier League run, and third of a four game run including their FA Cup win over Stoke. Patrick Vieira has done an outstanding job at Palace since replacing Roy Hodgson. He has crafted an exciting young team, with just the right amount of veteran leadership and experience thrown in, and has them playing a high tempo aggressive style that is in stark contrast to the dross served up by Hodgson during his tenure. Palace, under Vieira, won't be awed by City and will look to take the fight to them. An early Palace goal could blow this game wide open.
There is no doubting the quality of Manchester City. Reigning Champions, table toppers. Quality everywhere. In most positions, two internationals vying for the start. But they do have some key injury issues at the minute and they have had trouble in games where their opponents have bagged the first goal. City are very much front runners, but don't always cope well when they go behind. Their brand of football, based on patience and forcing the mistake from opponents, is less effective when the clock is against them and opponents can afford to park the bus and try to hit City on the counter and exploit their lack of pace at centre back. If City score first, they win. If they don't, game on.
No matter where you are, you can use your Liberty Shield VPN to find a way to watch Premier League Match Day 29. Don't have a Liberty Shield VPN? You're missing out! Click right here to check out what we can offer you, and use the code ROUTER50 to get a 50% OFF a VPN Router at check-out.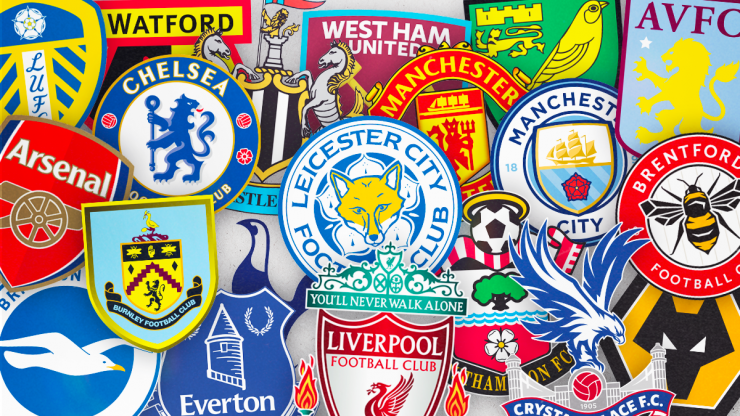 How to watch every Premier League Match 29 game from anywhere…
Premier League Match Day 29 matches will be streamed live between Sky Sports, BT Sport, Amazon Prime and the BBC Sport website, as well as their respective apps for iPhone, iPad, Android, Smart TV, Now TV, FireTV etc.
But these streaming services are not available to everyone, for example when you load BT Sport in the USA, Germany, Ireland, Netherlands, France, Spain, Portugal, Australia, Dubai, Canada etc. you will get an error message.
Sorry, this video is not available in your country. This is basically because their streaming services are geoblocked based on the IP address being used to access it. You must be a UK domestic web user to access BT Sport, Sky Sports, Amazon Prime UK and BBC Sport live tv streaming.
Get a UK IP address for Premier League Match Day 29
If you want to watch on your Windows PC, Mac, FireTV, iPhone, iPad or Android then you can get a UK Proxy or VPN Apps from Liberty Shield, FREE for 48 hours and then from only £8.99 per month..
Prefer to watch on supported media streaming devices like Now TV, Smart TVs, Apple TV, Xbox, PS4, Roku etc? You'll need a UK configured VPN Router setup as British, available from only £9.99 with Worldwide Shipping available.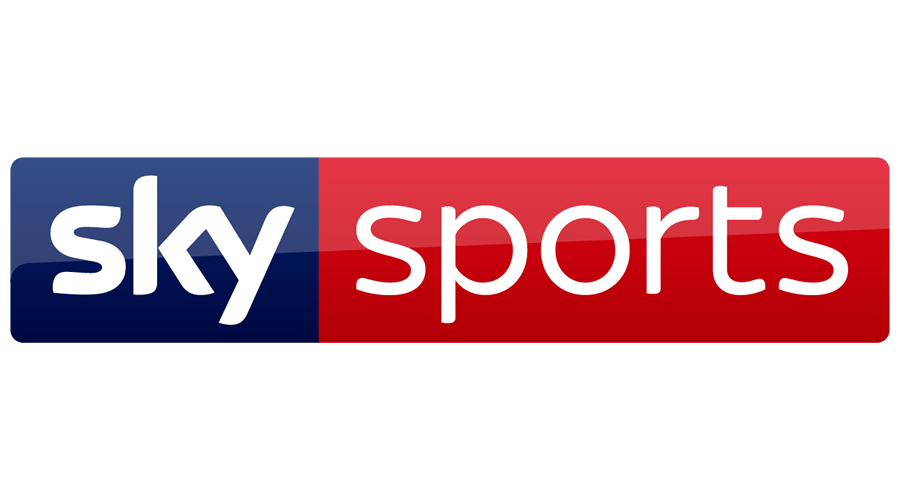 How can I watch Sky Sports Premier League 21/22 matches live?
Sky Sports is the main home of Premier League football with the Sky Sports Premier League and Football channels costing just £18 per month combined, or you can pick up the complete sports package from just £25 per month. NOW is essentially Sky Sports without the commitment to a lengthy contract, offering the exact same number of games. You can buy day membership (£9.99) or month membership (£33.99).
If you have a a UK VPN, then you can watch Sky Sports streaming from anywhere. Existing Sky Sports customers can watch with Sky Go on computers or their various apps. If you want to pay-as-you go with no contract then Now TV is your best bet; with their Day, Week and Month passes. Sky has a whopping 11 sports channels. It's offering covers all sorts, from cricket, motor racing (including Formula 1 and Indycar), boxing, NBA, golf, rugby league, women's rugby and netball. Sky's non-Premier League football coverage sits on Sky Sports Football and now includes the Bundesliga as well as both EFL games and Scottish football fixtures.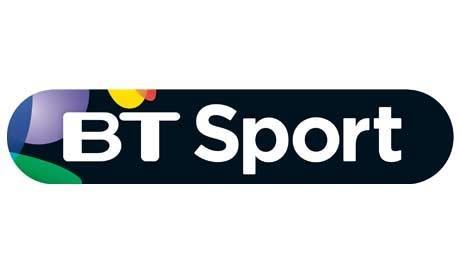 How can I watch BT Sport Premier League 2021/22 matches live?
BT Sport typically show games in the weekly Saturday lunchtime slot but they do show additional matches. You can sign up for a BT Sport subscription or pick up a contract-free BT Sport monthly pass for £25.
BT Sport will also carry coverage of the UEFA Champions' League and Europa League until 2024. Subscribers can watch BT Sport on their computers as well as their various apps on connected devices. They do offer a Monthly Pass with no contract, which will give customers access to the BT Sport mobile app. Fun Fact: Premier League VPN is one of the most searched phrases on Google.
Remember that BT Sport also features coverage from the Ligue 1 for Messi at PSG, and holds rights to Moto GP, UFC and WWE coverage as well.  After a long delay the BT Sport app is now available on several models of Smart TV as well as Roku and Amazon Fire TV devices.
How can I watch Amazon Prime Premier League 21/22 matches live?
Amazon Prime Video offers sporadic games throughout the season plus bumper rounds of fixtures ahead of each Christmas period. Take advantage of their 30-day free trial which includes free next-day delivery across the Amazon store. Amazon also broadcasts sports including the US Open tennis championships, other ATP World Tour tennis events and NFL games.
Fans will need a Prime membership to watch fixtures on the online streaming service.  You can watch Amazon Prime on your computer or with their connected mobile apps on various devices, including Amazon FireTV.  The Amazon Prime service is priced at £7.99 per month, although if you've not subscribed before, you can access its services on a 30-day trial period. Fun Fact: Premier League VPN is one of the most searched phrases on Google.

How can I watch BBC Sport Premier League 21/22 matches?
One of the very few benefits of Premier League behind closed doors during the COVID-19 Pandemic was seeing BBC Sport offer several Premier League matches with free live streaming for the first time ever; sadly the pay-TV providers have resumed exclusivity for the 21/22 season.   However, if you are content with free Premier League Match Day 23 highlights then the BBC have you covered, with Match of the Day and Match of the Day 2, available live when screened on the BBC Sport website, and also on catchup with BBC iPlayer. Fun Fact: Premier League VPN is one of the most searched phrases on Google.
Furthermore; Sky Sports, Now TV, BT Sport, Amazon Prime and BBC Sport aren't the only geographically-censored streaming services a VPN or Proxy will allow you to access.  Other UK services like BBC iPlayer, ITV Hub, All 4 and BritBox are available. Plus with the option to switch to our USA service whenever you like, you can access Hulu, HBO GO, Netflix and Pandora.  Essentially you can access international content from virtually anywhere!